BLOGS
Meet Ghiberti, Your Luxury Dream Home
Italy, the city where everyone wants to visit, live in, and come back to. When we think of Italy, we think of wine, cheese, hotels, castles and all luxurious things. Imagine yourself sipping a glass of wine by the balcony of your suite with overlooking sight of the city.
We all have the perception that from small details up to their furniture, art pieces, walls, roofing, flooring, lighting, almost everything are pleasing to the eyes and of high quality.
The Italian Architecture
When we hear of Italian architecture, we may think of Roman, classical, renaissance and the likes. Italian homes, city apartments, Cascina, and buildings are known to have high ceilings, round castle-like walls, bricks and stones.
Aside from these, materials, furniture and fixtures Italian homes have in common such as chandeliers, marbles, art pieces, vases, etc. can also be seen in majority of their homes. The colors are also bright and solid as seen in the villas. These factors and specifications are all associated to refinement and elegance that Italy gives off.
Suggested Read: What Defines Italian Home Interior Design?
"Italy has an architectural heritage to rival any country's – from the very grandest palaces down to the simple charm of a rustic labourer's home. That said, with such stunning surroundings, it's almost difficult to find something that isn't stunning." | What kind of houses can I buy in Italy? – Green Acres Blog
Vista Alabang as the Prime Development of Vista Land in Daang Hari
Away from the bustles and the buildings of the city in Metro Manila, Vista Land offers different kinds of property developments at the Brittany Vista Alabang such as luxury houses and lots. It offers various Italian homes that gives you the experience of luxury living. It's goal to give their residents their dream homes in the most secured, safest, and peaceful environment.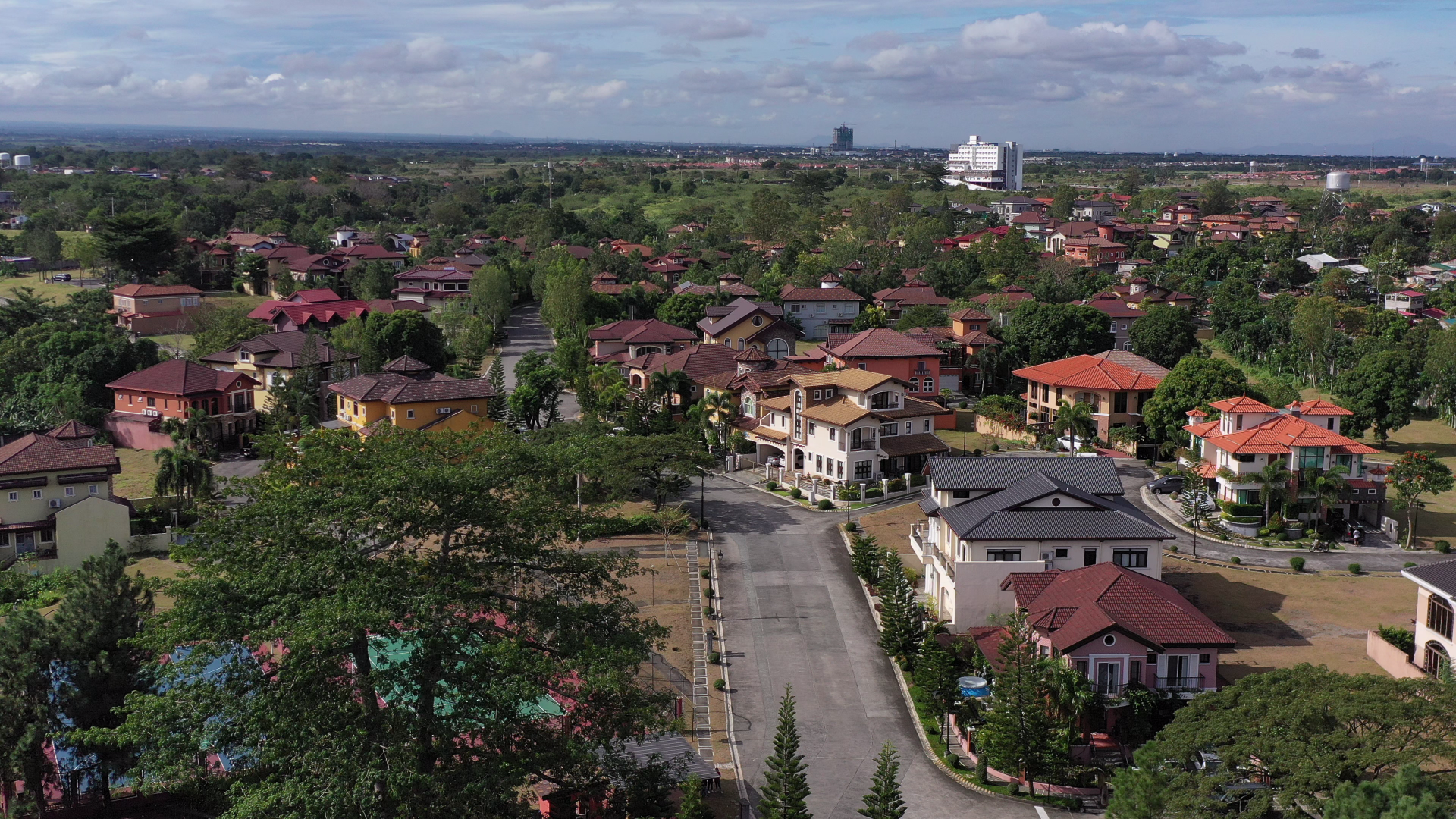 Vista Alabang is a prime development of the most luxurious houses in Daang Hari with its Italian-inspired architectural design, strategic location, and world-class amenities. Situated at Vista Alabang, Daang Hari, Brittany by Vista Land offers Ghiberti luxury home, a ready home with a 349 square meter lot area perfect for bigger families.
Ghiberti Luxury Home in Vista Alabang
What makes it very distinct is its castle-type tower, courtyard, and casitas (little house) situated slightly apart from the home. It has spacious areas inside and are also well ventilated and well-lit because of its wide windows. These windows also make the house look even bigger and brighter. Inside is a very light and airy vibe while giving you the most luxurious staircase.
Suggested Read: Why The Ghiberti Is The Most Luxurious House In Daang Hari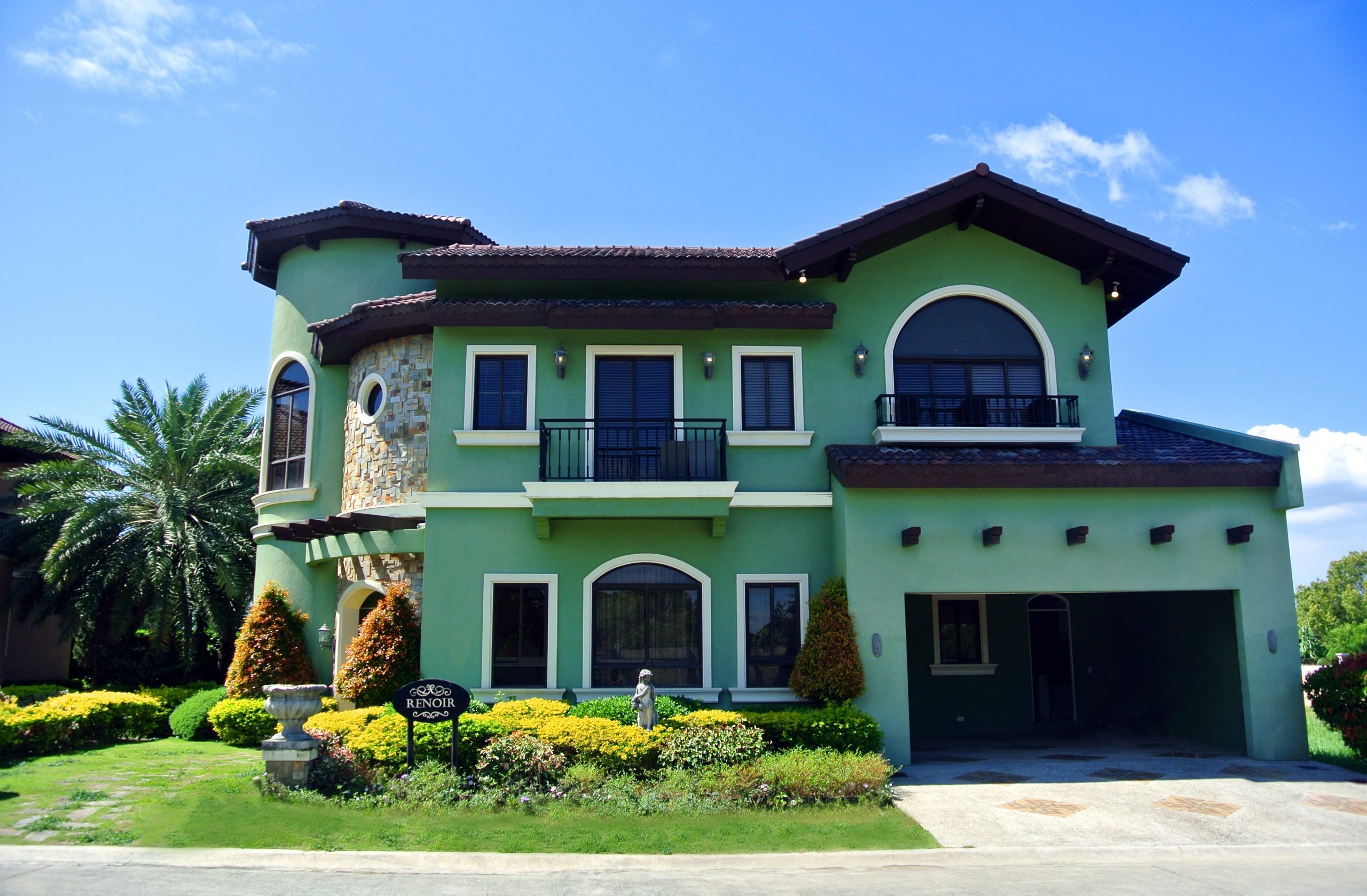 "A taste of cosmopolitan Italy awaits you at Portofino and Amore. With luxury house models like Ghiberti designed to impress, your luxury home is central to an inspired lifestyle." – Ghiberti Luxury House Model | Brittany Corporation
Being the most luxurious house in Daang Hari, it has special features and spaces that aren't found in other model types. Upon entrance, you will already be greeted by the inner courtyard adjacent to the foyer which you can make full use of when you have guests and visitors.

Other features of the first floor are the living room, dining room, kitchen, den/guest room, power room, household staff rooms, lanai, laundry area, two restrooms, and a two-car garage.
The second floor features a large family hall, master's bedroom, walk-in closet, two extra bedrooms, three restrooms, a balcony, and a center area overlooking the inner courtyard. Everything well planned to make your dream home.
Aside from the grand and glamorous Italian home, you are situated inside a community where influential and elite people resides. The state-of-the-art facilities and satisfactory services are also what makes living in Portofino Alabang exceptional.
The convenience is also one of the best factors that most people consider is also given since it is located in Daang Hari Alabang, which is near and accessible to other parts of the metro.
One of the most important values in the Italian culture is Family. In Italy, they recognize and consider their extended family rather than just the nuclear family. It says that Italians have frequent family gatherings and celebrations, and spend most of their leisure time with their relatives. This culture is very similar to what we have here in the Philippines.
Some families even live up to the extent of their extended families. We all enjoy spending special occasions with our loved ones and throwing parties for every member's birthday. One good example is how we celebrate our New Year or Christmas eves every year with the whole family. We all gather around, bring their own food to share and play games while waiting for the clock to strike 12.
For people who loves having people around, the Ghiberti ready Italian home is definitely the best choice. As mentioned, that it has spacious areas, it also features a family room that is a good place to design for your family bonding and activities you all could do together.
If your family loves music, then you could probably turn it into a personal music studio and place your favorite instruments. For families who loves to stay fit, this could be turned into their own personal home gym.
Considering also that we are still reverting back from the pandemic, some are still not comfortable holding their events and gatherings outside so the Ghiberti features are best fit for your small family get-togethers.
We all love our families and we only want what's best for them. And when we say the best, it's making them experience luxury living in the comfort of their dream home. Luxury living is very visible as you enter Vista Alabang.
Live With Convenience In Your Ghiberti Luxury Home
All are just within a 5-minute drive from the Evia Lifestyle Center, SOMO Mall, 10 minutes away from the Asian Hospital Medical Center, 20 minutes away from BGC and the Ninoy Aquino International Airport, and 30 minutes from the Makati Central Business District. It's also a couple minutes away from big universities such as De La Salle University Dasmarinas.
Vista Land's Brittany has three luxury developments at Vista Alabang: Portofino South, Portofino Heights, and Amore at Portofino. These are high end and luxurious real estate developments which are greatly inspired by different kinds of Italian homes and offers residential lots and house and lot packages.
Next Read: Modern Green Living at Promenade
Next Read: MCX: Connecting The Metro To The South
Next Read: Money New Year's Resolution
Next Read: Most Expensive Subdivision in the South of the Metro
Next Read: Most Expensive Antiques To Have for your Home