BLOGS
Transform That Extra Room into a Home Spa
Luxury houses in the Philippines continue to move forward with the latest trends in the field of luxury house design. Luxury homes feel decadent because they have all the features and amenities that a family could ever need. And with the latest push to embrace wellness and self-care, more and more people have come to believe that a billionaire luxury house should be designed with its very own home spa.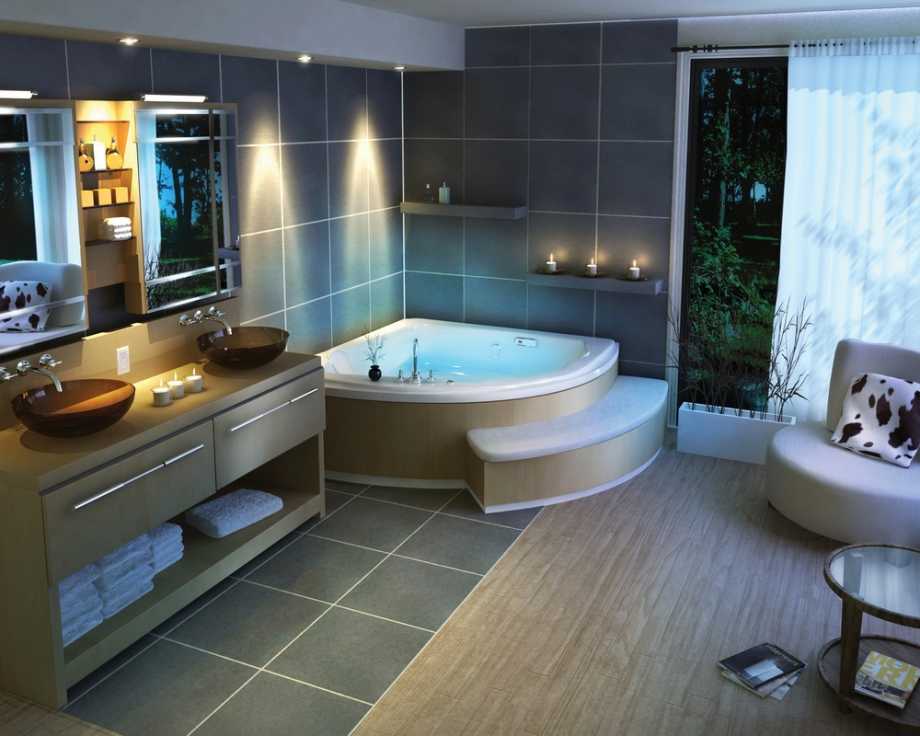 Embrace luxury and transform a room into a home spa.
Why Should You Add a Spa Room to Your Home?
Stress can be detrimental to one's health. And one way to combat that is by doing activities that help you relax and let go of all the tension that has built up over the past few days or weeks. By creating your own home spa, you make it easier for yourself to be mindful about letting stress go.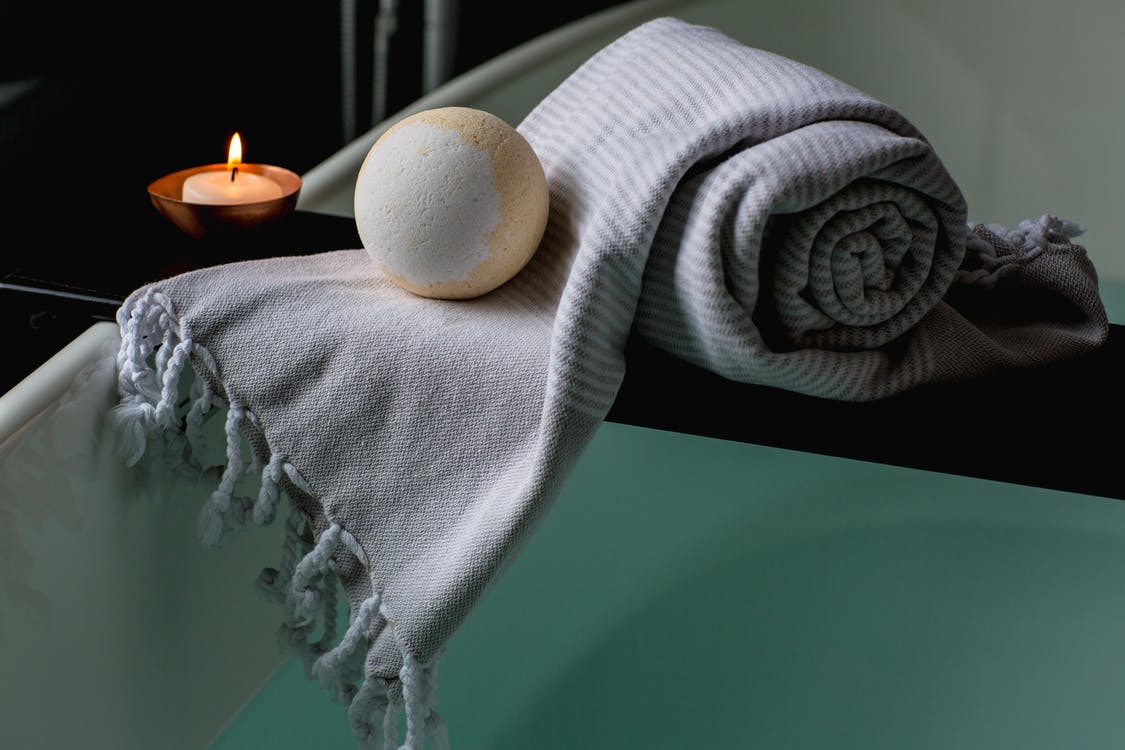 Why Should You Add a Spa Room to Your Home? Pamper yourself.
Relaxing with a spa session may seem like a trivial thing, but it is one of life's precious luxuries. A massage, relaxing bath, aromatherapy, or skin treatment can brighten your week and help keep you feeling refreshed and ready to face the next day with renewed vigor and enthusiasm.
How to Create a Home Spa
If you live in a mansion, such as the luxurious Italian-inspired Brittany homes at Vista Alabang, then you already have a room you can transform into your personal spa. If you are excited about having a peaceful and relaxing spa day at home, here are a few things you can do to transform an extra room into a calming home spa.
To Create a Serene Ambiance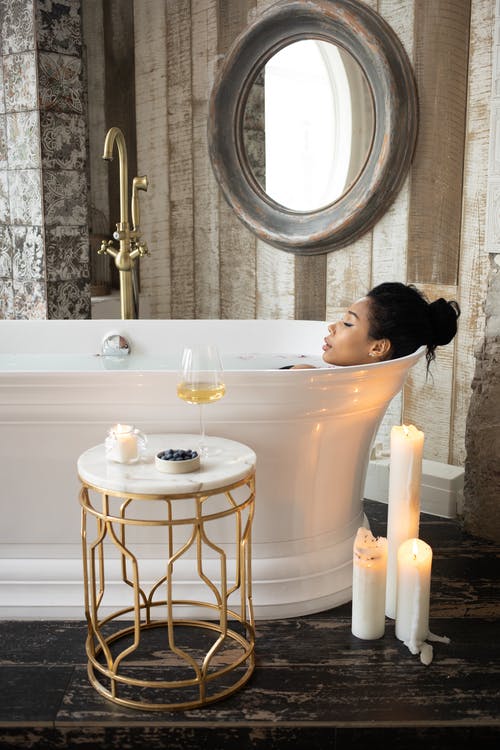 Candlelight automatically makes a space feel calm and inviting. 
A home spa should make you feel relaxed from the moment you enter the space. To do that, you have to set up the room to calm your different senses. Natural light from a huge window is great during the day, but in the evenings, after a long stressful day, you want the lighting to be gentle and inviting.
Opt for dimmable lighting in your home spa. Placing a scented candle around the different areas of the room can also help with mood lighting.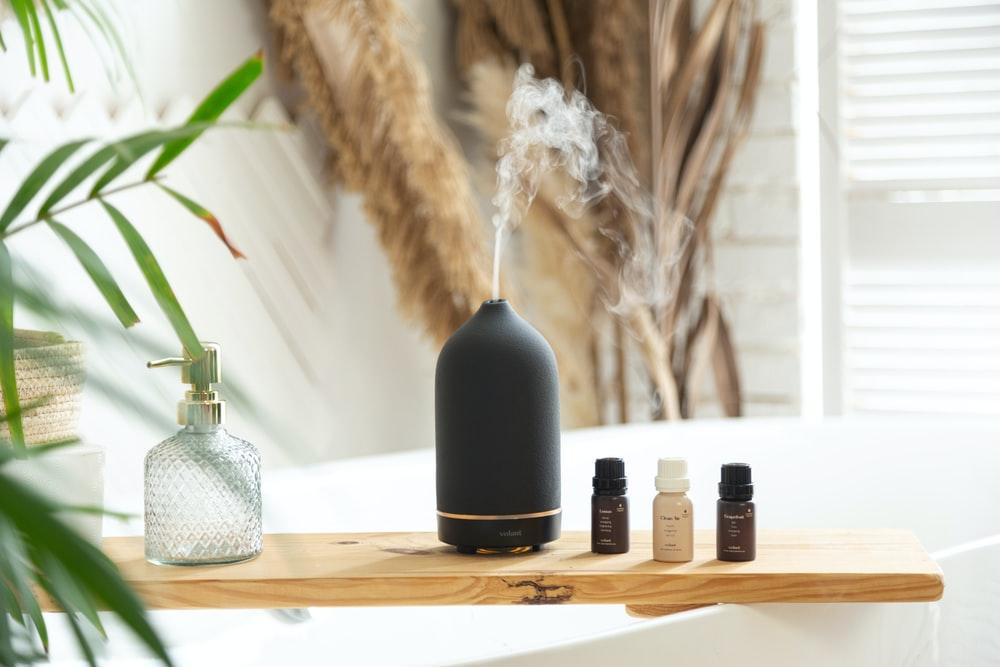 Use scents to create a relaxing and zen-like atmosphere. 
Scents play a role in a relaxing home spa experience as well. Place an essential oil diffuser in one corner and diffuse your favorite oil blends that have a soothing scent. Or use your favorite scented candles or incense to create a space that smells divine.
But to truly elevate this serene experience, install a simple sound system in this room. It can be as simple as a waterproof bluetooth speaker, or as complex as a professionally installed smart speaker. Find a playlist to suit your mood, whether that is zen music, a healing sound bath, or songs that make you sing-along.
Skincare = Self-Care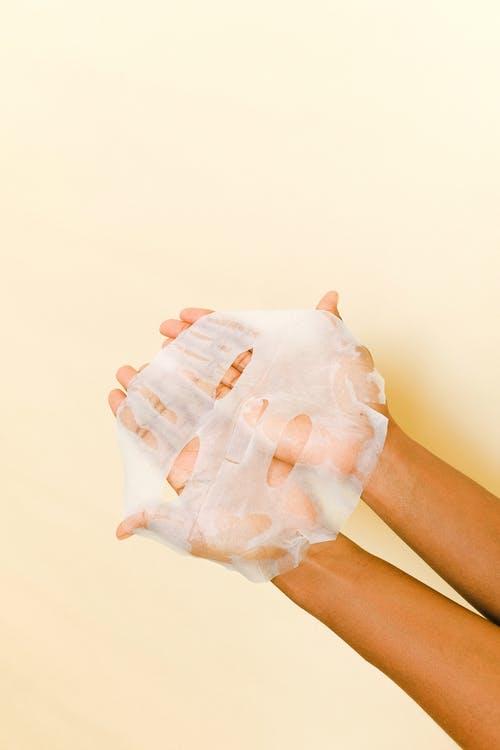 Have a pampering skin care routine for days when you need an extra boost. 
If you need a quick pampering session, then a skincare treatment is one of the easiest ways to get a home spa experience. There are several at-home treatments you can do. With the latest research and product development in different skincare products, there are a myriad of face masks, eye masks, hair masks, collagen treatments, body scrub, body cream, and body oil you can add to your pampering beauty routine. You can even splurge on the latest skincare equipment like a red light therapy mask.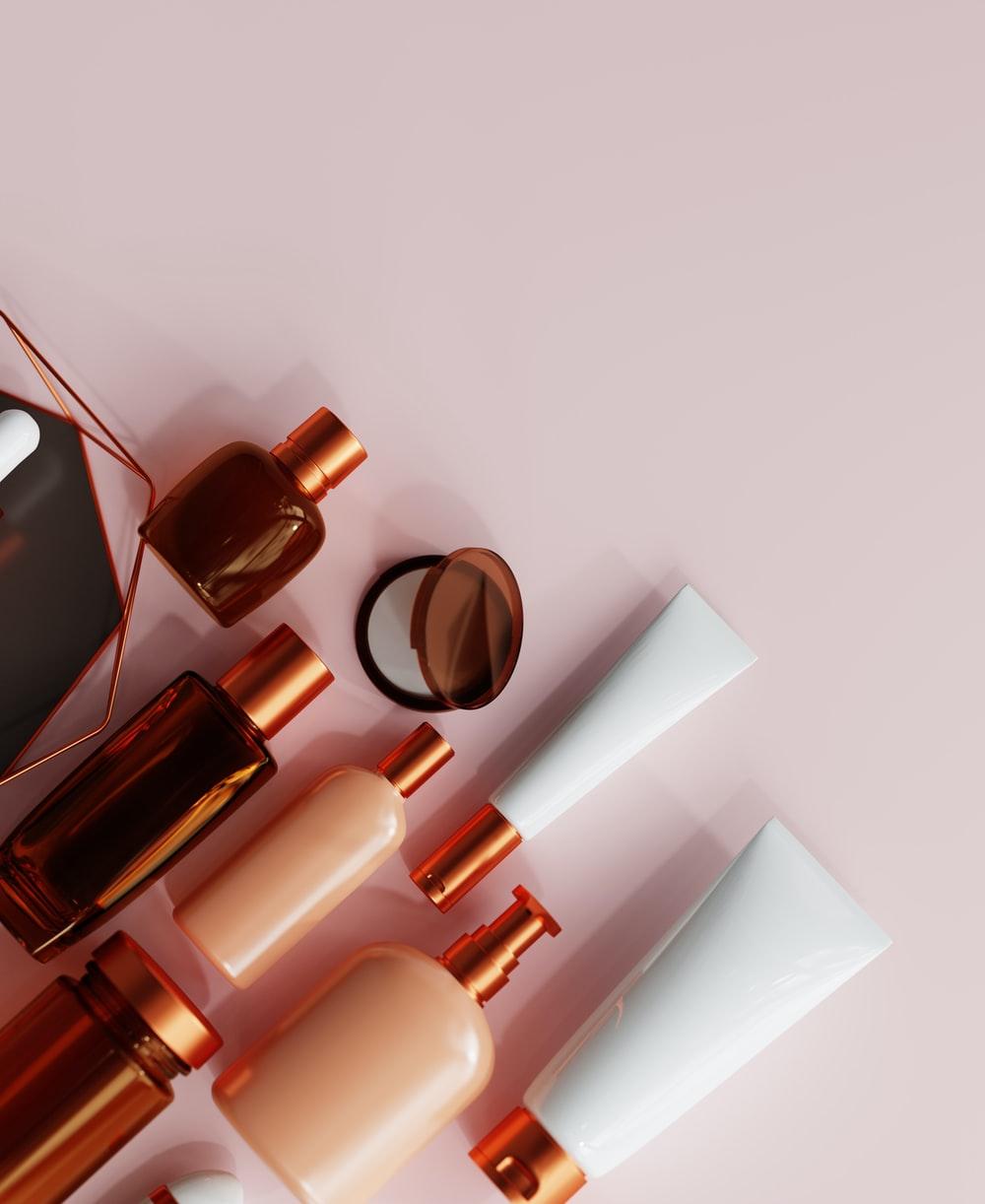 Use only the best skincare products for your beautiful skin. 
Stock up your home spa with your favorite skincare and body care products. Find the treatments best suited to your skin concerns. Dry skin needs different products compared to oily skin. It's also a good idea to include a few exfoliating treatments too, to get rid of dead skin cells and boost circulation.
Make a face mask that helps with your skin concerns, such as oily skin or acne-prone skin. Choose from a sheet mask, mud mask, or exfoliating mask.
Vista Alabang has three luxury enclaves, taking design inspiration from Italian architecture and landscape. Portofino Heights, Portofino South, and Amore at Protofino feature expansive Italian-inspired homes with multiple rooms and enough space to create your very own home spa retreat.
Get Your Favorite Massage Oils

Relax fully at home with a massage. 
Everyone knows that a good massage can do wonders for sore muscles and have a relaxing effect on the mind. Set up a day bed in this home spa room and have a romantic massage date with your partner. Take turns giving each other a massage to help relieve stress and reconnect with each other after a long week. This spa date at home can be the ultimate bonding experience that you and your partner can experience together on a weekly basis.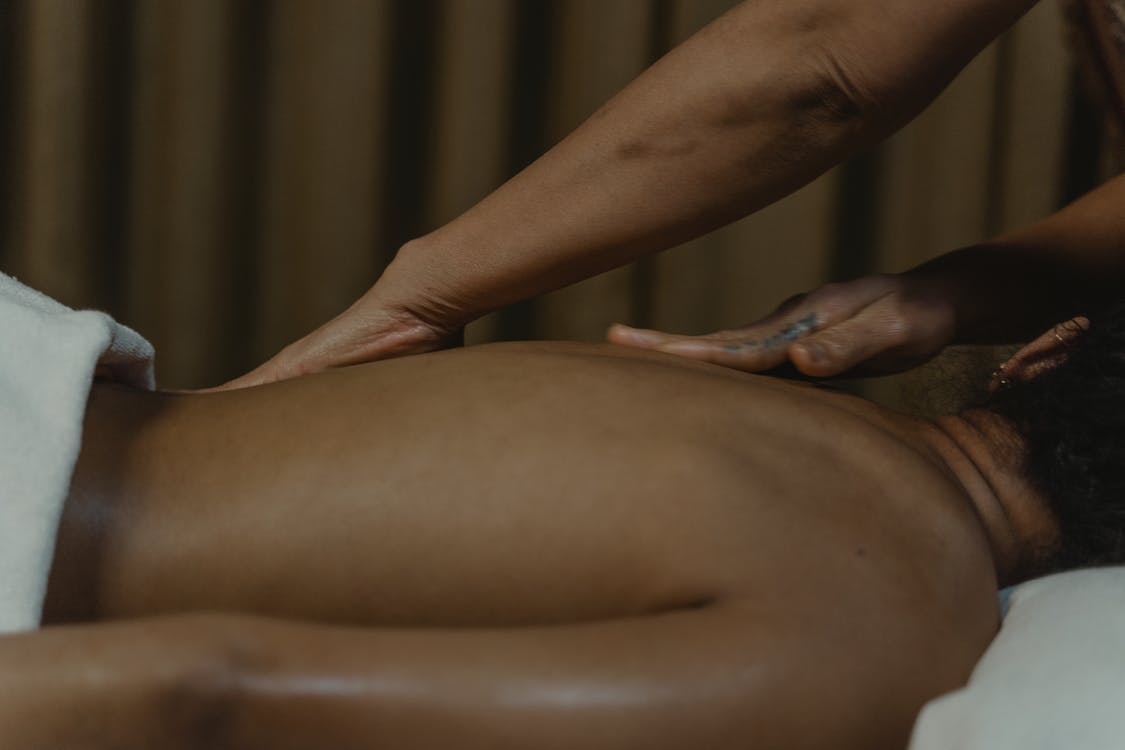 Reconnect with your partner by doing a massage at home. 
Another thing you can do is a facial massage. Take your favorite facial oil and warm it up in your hands and fingers. Then slowly glide your hands along, following the contours of your face. People also carry stress in their faces, and if you find yourself frowning or holding tension in your forehead or jaw, a good facial massage can relax the face. This, in turn, boosts blood circulation and has other anti-aging effects.
The luxury Italian-themed homes at Vista Alabang have spacious rooms you can easily transform into your home spa. The Ghiberti model home, in particular, has a private inner courtyard that leads to a separate bedroom. This room is perfect for your home spa because it has enough space for all the equipment you need. It also comes with an ensuite bathroom, making it a convenient place to have a full pampered spa day at home.
Splurge on bath items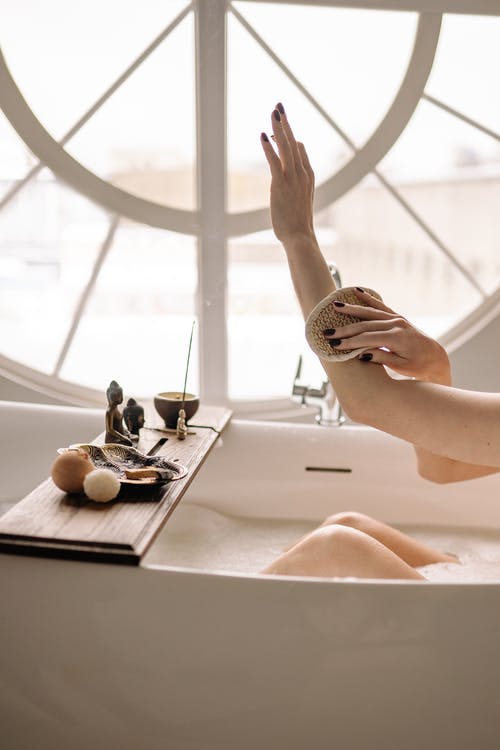 Soaking in a warm bath is a great way to end the week. 
A nourishing milk bath does wonders for your skin. By simply adding a few cups of whole milk to your bath water, you get the benefits of milk delivered straight to your skin. Of course, you can elevate your relaxing bath time with bath bombs, essential oils, and other natural ingredients like rose petals. A bath with Epsom salts is also a great way to soothe muscles, especially after an intense workout. Of course, the classic bubble bath never gets old.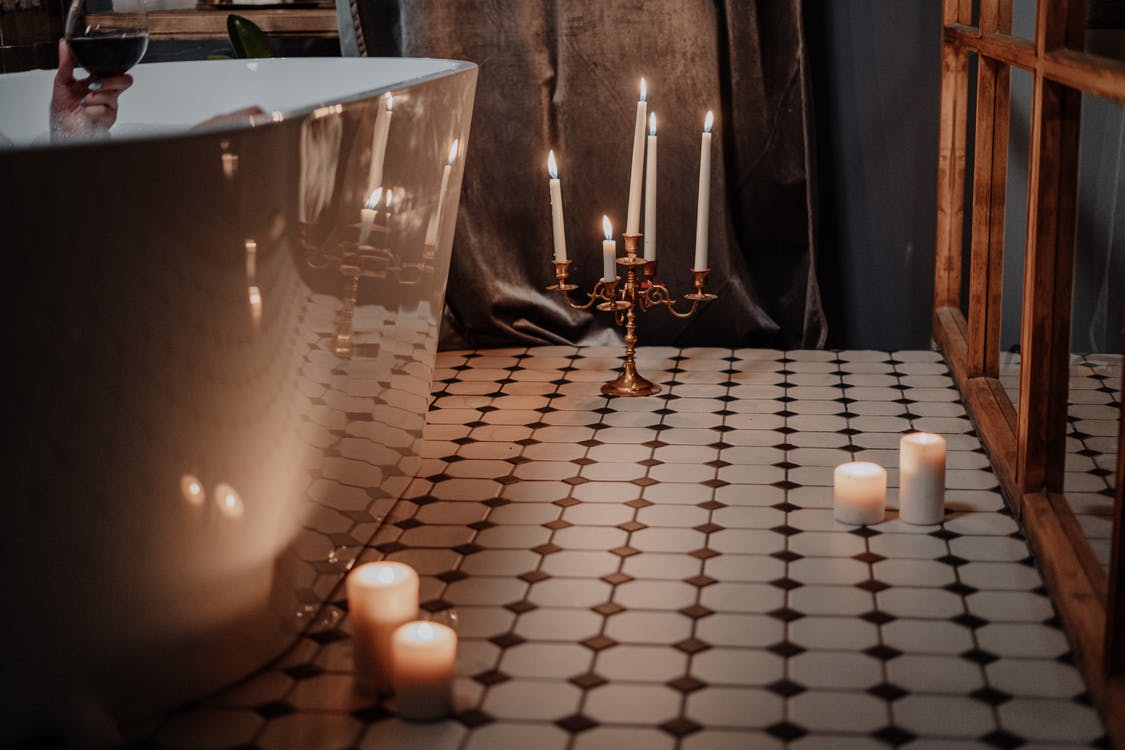 Relax in the tub and feel your worries drift away. 
Make your soak in the tub extra relaxing by lighting your favorite scented candles and playing your favorite calming music. Unplug from the never-ending thrum of social media and focus entirely on yourself. Play relaxing music and focus on breathing. The warm bath water can ease many tensions in your body, and you should step out of the bath feeling hydrated and rejuvenated. Don't forget to apply a hydrating body cream to lock in that moisture on your skin.
Don't Forget About Nail Care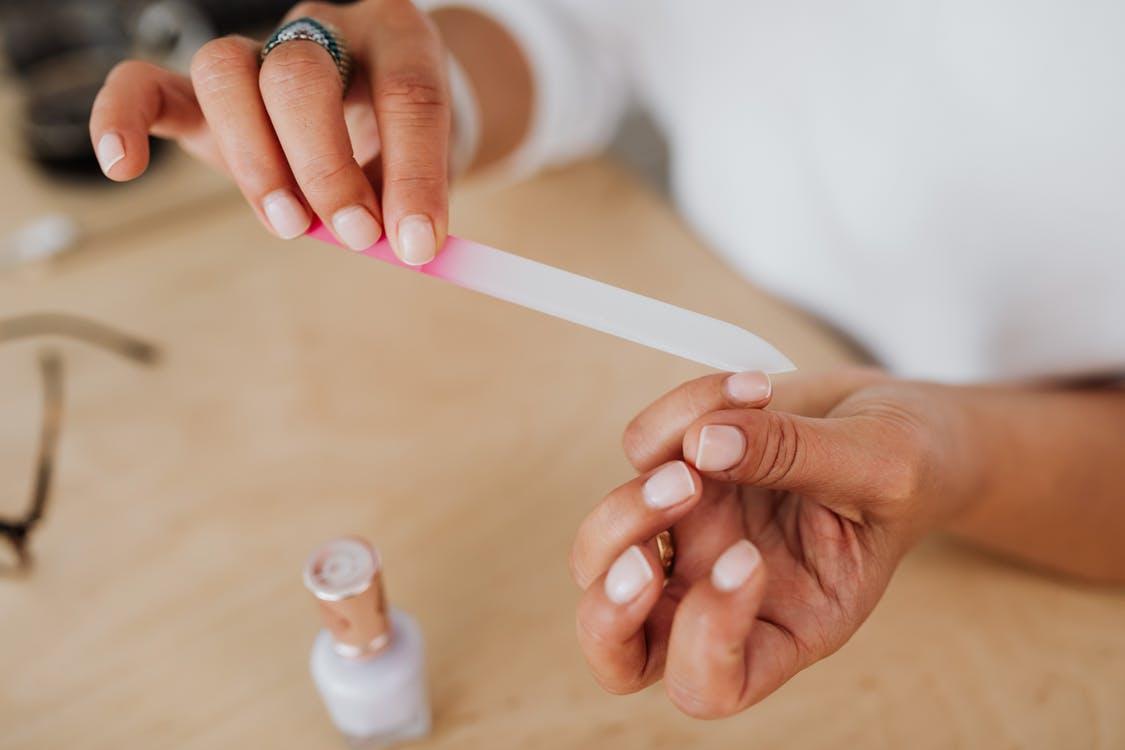 Don't Forget About Nail Care
Add a nail care station to our home spa if you are a fan of manicures, pedicures, and foot scrubs. There are several at-home gel nail kits that you can use so that you can get a nail pampering session in the comfort of your own home. Remove old polish, and use the best nourishing nail oils and strengthening serums to keep your nails healthy and shiny.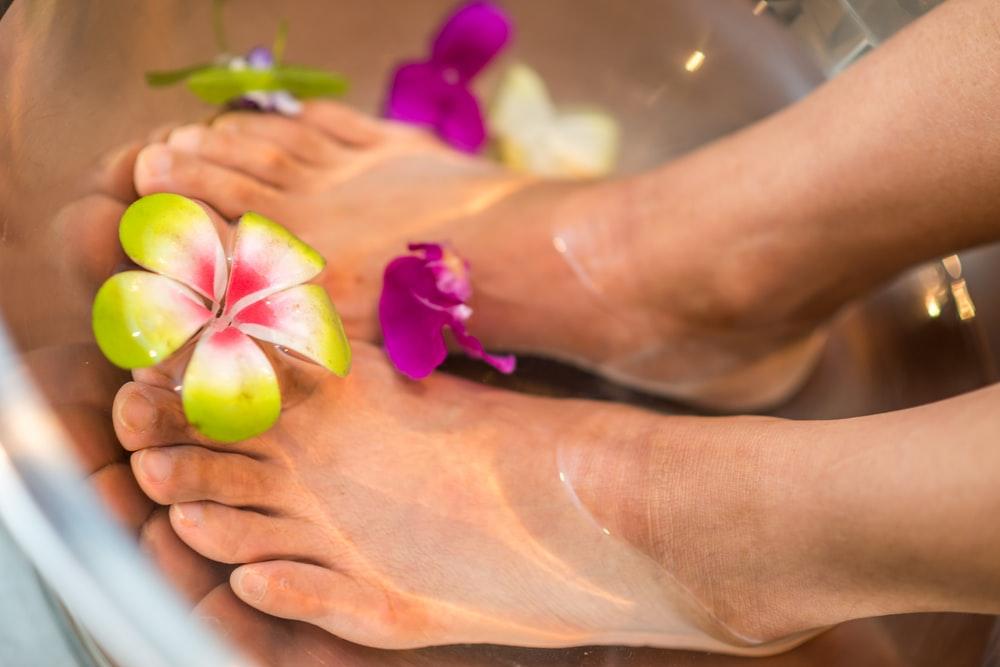 Sometimes, a relaxing foot soak is all you need. 
Another relaxing thing you can do in your home spa is doing a foot soak. You can have a luxurious foot soak at home using only hot water and black or green tea bags. Harness the benefits of herbal tea for your skin. Depending on the tea you use, you can eliminate harmful bacteria in your feet after a 30-minute soak. Epsom salts and skin-friendly essential oils can also be an alternative for a soak.
Luxury Real Estate Gives You Freedom of Design
A home spa is a beautiful luxury to aspire to, and what better way to turn this dream into a reality is by purchasing a Brittany Home at Vista Alabang. Located in a sprawling exclusive community, Vista Alabang offers its residents a taste of Italy with homes they can consider their Italian villa. The model homes of Vista Alabang, namely Ghiberti, Pietro, Raffaello, Antonello, and Leandro, are built with multiple rooms and generous space.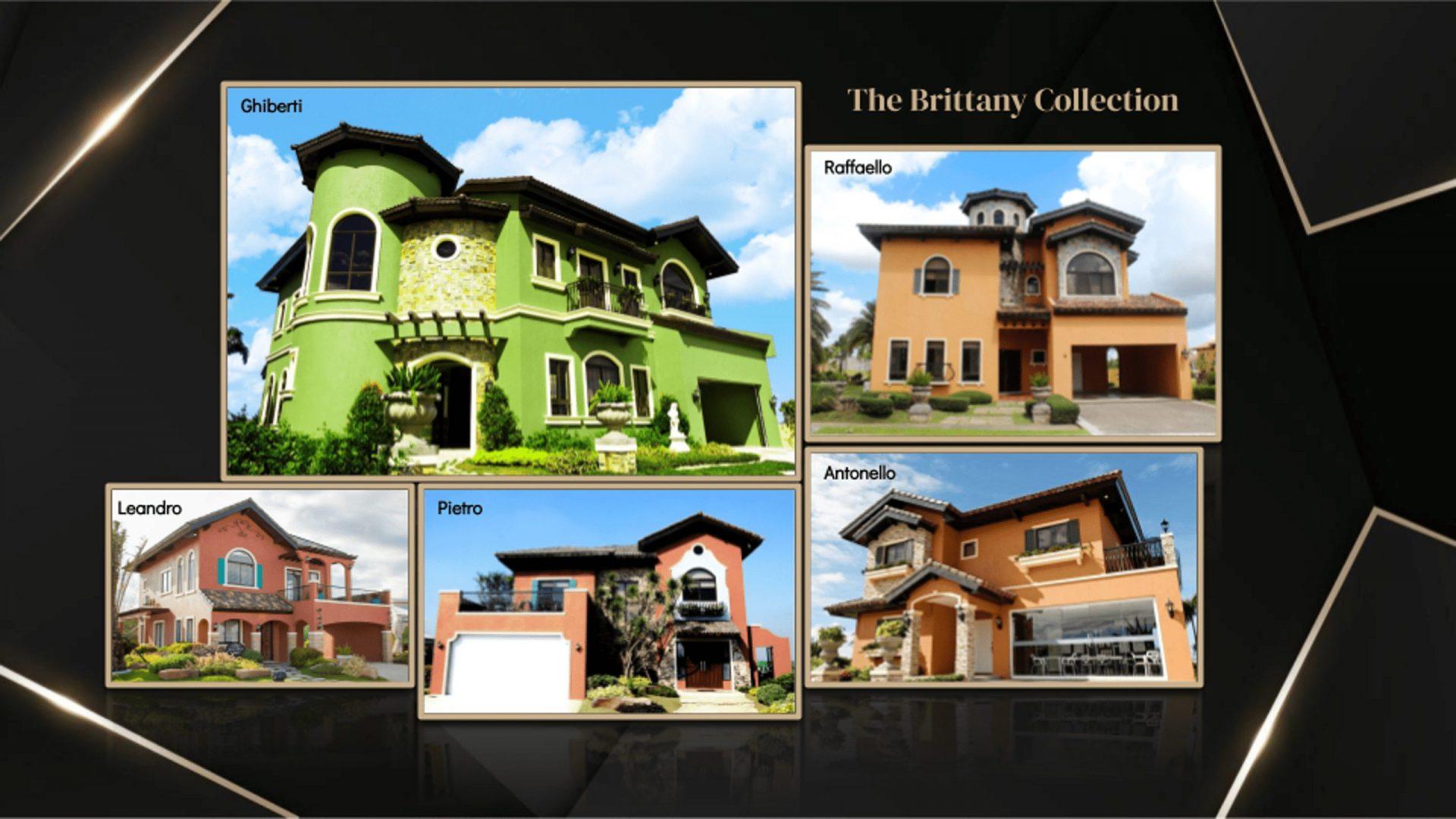 The luxury houses of Vista Alabang.
Brittany Corporation, a leading expert in luxury homes in the Philippines, specially developed a house and lot for sale in Vista Alabang. Living in a Brittany home can take you one step closer to building a home spa in one of the extra rooms in your home. Luxury homes are always equipped with the best features for homeowners, and you can easily design one of the rooms into your personal spa room.
Nothing is better than welcoming the weekend with a massage and a home spa day in your personal oasis at home. Maximize beauty, luxury, and convenience by making it the best place for your wellness lifestyle.
Purchase a Luxury Home at Brittany
Brittany Corporation has long been the go-to developer of luxury communities and homes. Their properties include Vista Alabang, with lots for sale where you can build an Italian-inspired luxury home. Other Brittany properties are strategically located in Santa Rosa and Tagaytay, where you can also take your pick of a house and lot for sale.
Brittany has also built a luxury condominium complex in the beautiful city of Tagaytay. View a condo for sale at Crosswinds Tagaytay and live in a beautiful condo in Tagaytay.
Feel free to pressure the Brittany website for more information on our properties and offers.