BLOGS
What Makes A House A Home?
A house is more than just a building. It is a place where you can feel safe and secure. It is a place where you can be yourself. It is a place where you can create memories that will last a lifetime.
When you purchase a new luxury home, you are not just buying a building, you are buying the opportunity to create a lifetime of memories. Establishing a house into a home takes time and effort, but it is well worth it in the end.
Many factors contribute to a house becoming a home, but the most important is love. When you add love to your new luxury home, it becomes more than just a structure; it becomes your home.
What makes a house a home? While the response may vary from person to person, there are some common threads that run through most responses. A home is a place where many people can unwind and feel at ease. It's a haven from the outside world, a place where they can be themselves without fear of being judged.
A home is also typically filled with things that the owner loves, whether it's an extensive art collection or simply a comfortable armchair. In essence, a home is a reflection of the owner's personal taste and style.
It's a place where memories are created and shared with family and friends. Finally, it's a place that truly feels like it belongs to the people who live there.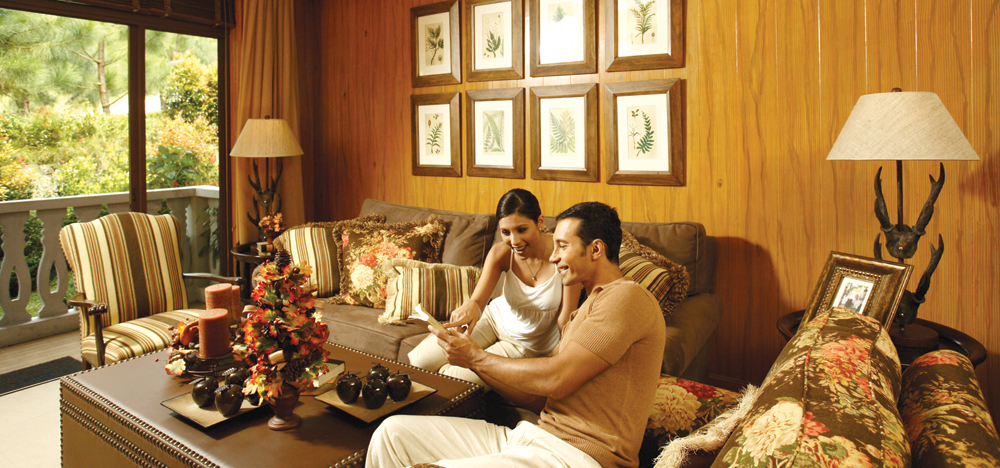 So, what makes a house a home? Does it have something to do with the size of the house and the number of stories it has? Is it the amenities and the smart appliances? How about the bedrooms and the baths? Do they have to be spacious and open?
Or is it the vastness of the garden and all other outdoor spaces? While all of these things matter in real estate, what sets apart a luxury home from all other homes for sale in the market is the quality of luxury living experience that the homeowner aspires to have.
Yes, you can have all the essential items and trendy items at your luxury home, but if it lacks the quality of the luxury living experience alongside the warmth and coziness that you need to make it a home, they will be in vain.
Good thing in Brittany Corporation, the subsidiary of Vista Land & Lifescapes and is the premier name in luxury real estate development in the Philippines, takes pride in giving you not just the aesthetically pleasing and functional home features that will match your Italian-themed or Southern-American inspired home, but the kind of modern luxury house that resonates like home.
Welcome Home: Brittany's Luxury Homes For Sale
The answer to what makes a house a home is both simple and complex. It starts with the feeling that you get when you walk through the door. A sense of belonging, comfort, and safety. It's a place where memories are made and shared. It's a place to build a life.
Luxury homes for sale by Brittany embody all of these things and more. They are designed to perfection, with every detail contributing to the overall theme and atmosphere of the house. From the grandiose entryways to the cozy fireplaces, each element has been carefully chosen to create a luxurious and inviting space.
Even the most discerning buyer will feel at home when they step inside one of these beautiful homes. So, if you're searching for a luxurious and sophisticated home that feels like your own personal oasis, Welcome Home to Brittany's Luxury Homes For Sale.
In Brittany, luxury homes for sale are inspired by the most scenic destinations in the world. Here are some of them:
Classic American-themed Homes in Brittany Sta. Rosa
Surrounded by nature, Brittany Sta. Rosa in Laguna captures the charm of the English countryside. With its verdant landscapes and hedged gardens, the residents can wake up each morning to a charming view right outside their windows.
They can also enjoy Promenade's amenities which include an outdoor swimming pool, a clubhouse, and a children's playground. For those who are looking for a place to relax and unwind, the development also has a meditation garden and an indoor gym.
With its idyllic setting and array of recreational facilities, Brittany Promenade is the perfect place to call home.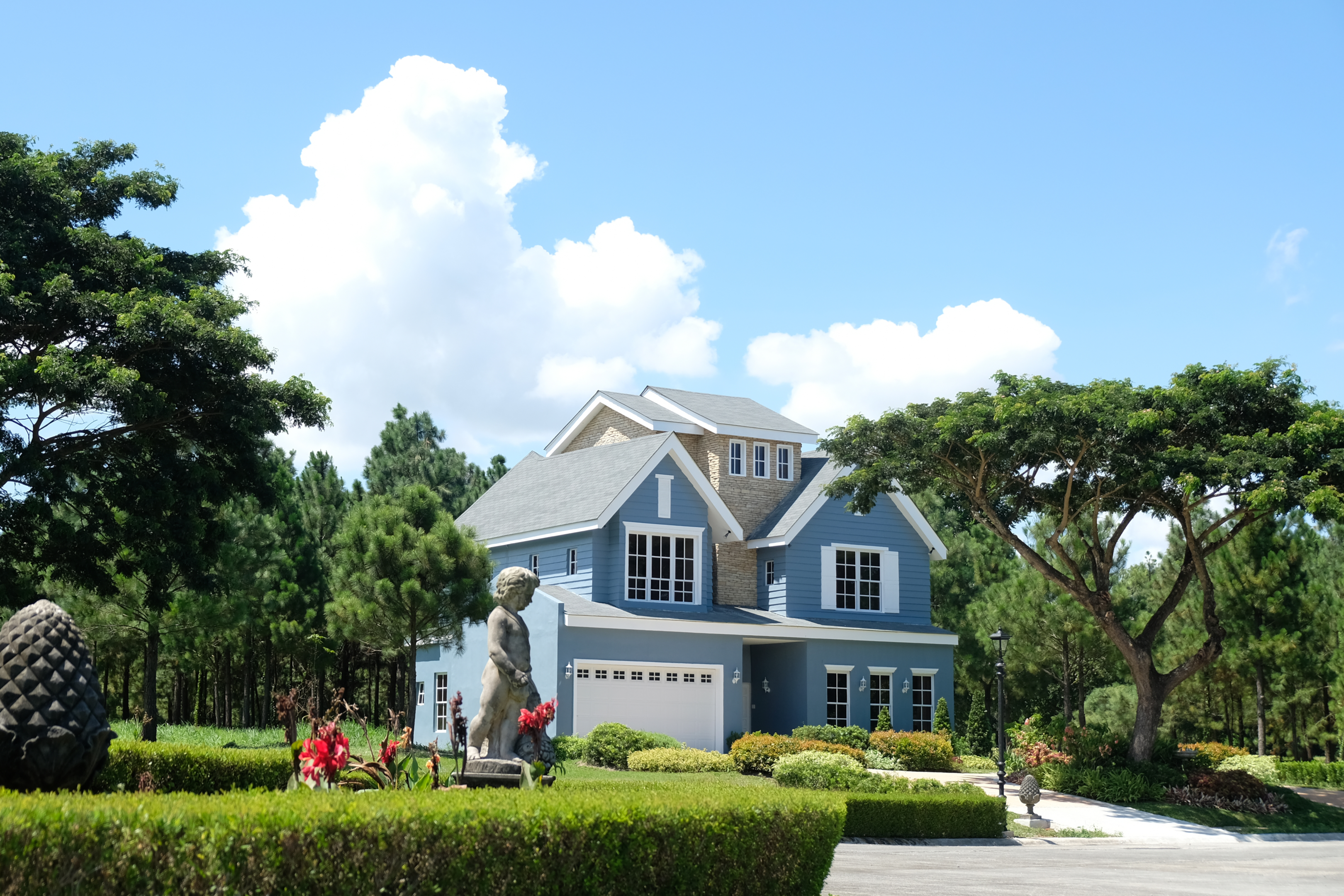 Luxury Swiss-inspired Homes in Tagaytay City
Another integral part of living in a house that feels like home is being able to live your life comfortably but without compromising exclusivity and security. Good thing, Crosswinds by Brittany, a 100-hectare Swiss resort-inspired development in Tagaytay City, gives you exactly like that.
As a matter of fact, ready-for move-in luxury homes are popular these days for many luxury homebuyers. Chatelard, located inside Crosswinds Tagaytay, is the perfect home for that.
A home is more than just a roof over your head. It's a place where you can relax and feel secure, knowing that your family is safe and sound. That's why Brittany Corporation has gone above and beyond for Chatelard's construction to ensure that every detail of our homes is designed with your comfort and security in mind.
Every detail, from the elegant architecture to the carefully curated interiors to the round-the-clock security, was considered to ensure you had the best possible luxury living experience. The presence of safe outdoor spaces and functional amenities ensures that you will never be without anything. Come see for yourself why Chatelard is such a wonderful place to live and work.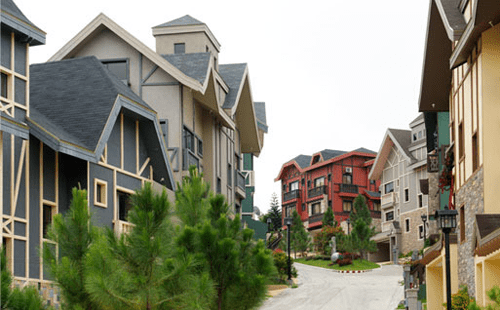 Elegant Italian-inspired Homes in Vista Alabang
Vista Alabang is the ideal place to live if you want a taste of the good life without breaking the bank. Residential, social, and commercial space are all included in this 600-hectare master-planned community that has been designed with an elegant Italian flair to appeal to residents of all ages.
Luxury homes for sale in Vista Alabang are available in a variety of styles, from classic brick-and-plaster construction to more contemporary designs. Whatever model you choose, you'll enjoy premium features and finishes that reflect the quality and sophistication of Italian craftsmanship.
With its convenient location and luxury amenities, Vista Alabang is the perfect place to live, work, and play.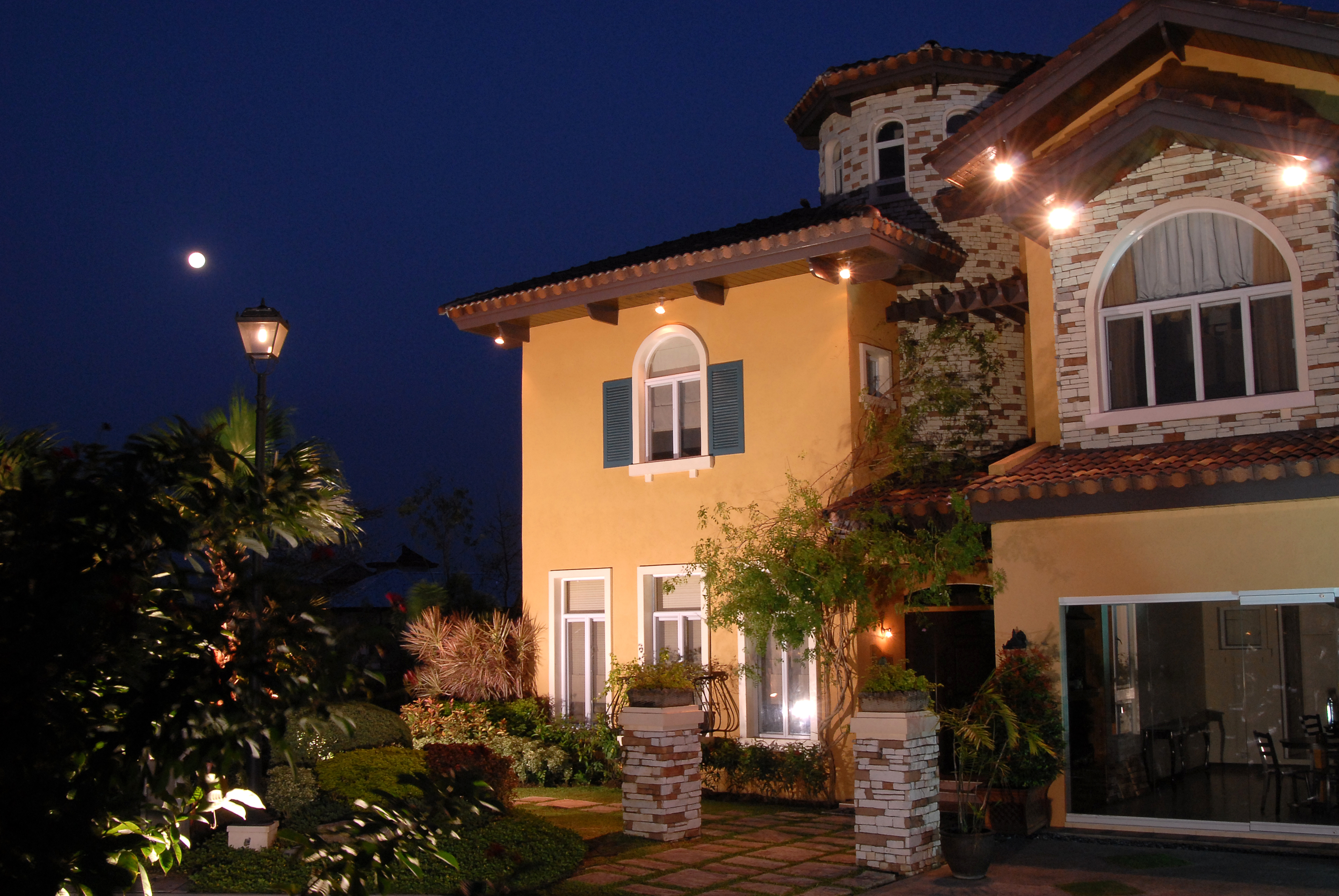 Final Thoughts
Establishing a homey vibe inside your house is difficult, but it is not that hard to start either. A home should be a place where you feel comfortable and safe, a haven from the outside world. But sometimes it can be hard to create that feeling, especially if your home is small or you live in a busy city.
With Brittany Corporation alongside you, helping you to achieve that begins with choosing a luxury home in a place where it will keep you coming back for more. And after choosing your luxury home at Brittany, you can make your way through incorporating the things you love into your property.
A home is not just a dwelling – it should be a reflection of your personality and taste. By personalizing your space with your favorite artwork, you can create a truly unique and individualized living environment. And by carefully considering the lighting and layout of your rooms, you can further customize your home to suit your needs and preferences.
You may also incorporate top-of-the-line appliances and pieces into your common areas to lure guests in. Moreover, you can opt for neutral walls or wild patterns, then spice it up with bright-colored cushions or funky rugs.
Remember: this is your home. What matters is that you work hard to capture your home's overall atmosphere, which reflects your taste, lifestyle, and personality.
A home should be a haven, a place where you can relax and feel at ease. But creating a truly cozy and inviting atmosphere isn't always easy. If you're not sure where to start, Brittany Corporation can help.
Our luxury homes are designed to provide the perfect balance of comfort and style, so you can kick back and relax with complete peace of mind. And once you've found your dream home, personalizing it to reflect your unique taste is easy with our wide range of customization options.
From flooring and fixtures to furniture and decor, we'll work with you to create a space that's both stylish and inviting. So if you're looking to establish a more homey vibe inside your house, Brittany Corporation is here to help. Visit us today to learn more.
Read Next: How To Design Your Home: Colors of Switzerland
Read Next: Experience the Upscale Living at Portofino
Read Next: How To Design Your Home: Colors of Old America