BLOGS
How To Design Your Home: Colors of Switzerland
Home is not just your four walls and a roof over your head. It is where you eat with family and friends; the place where you enjoy your home goods and decor, and a place you make your own. Regardless of what 'home' means to you, there is certainly something dewy-eyed about this place called home. How much more if your home is a one-of-a-kind luxury that only a few people can have? By all odds, that would be a foretaste of heaven.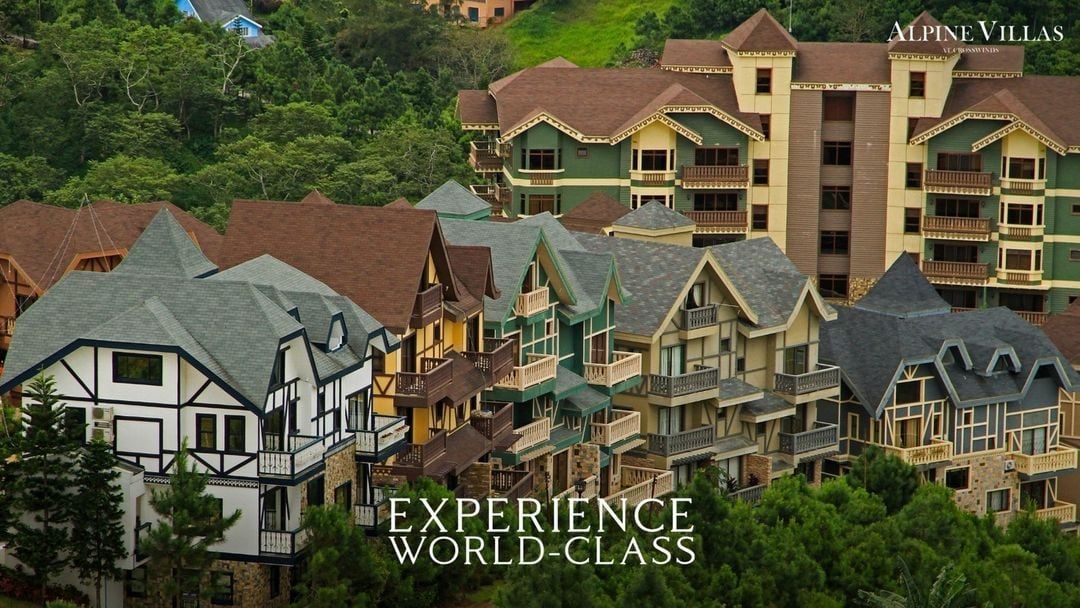 Buying a home, whether it is a condo for sale or a pre-selling luxury house, gives you the autonomy to redefine your home experience according to what you think is best. Your home style, decorations, and how you adorn your interiors bespeak much about your individuality and preferences. That is why it is vital to think through what color scheme you like—hues that give you comfort and the furniture and art pieces that make your home a space worth coming back on.
Gear yourself up because Brittany, the Philippines' leading brand for luxury homes, will take you on a tour of one of its signature themed luxury home styles that will flip your views on what makes a home an exceptional luxury.
The Archive of Swiss Architecture
Many of the influences on architecture in Switzerland come from the diverse architectural heritage of the four national languages. Being an ideal major trade route to its neighboring countries, the Romans and later Italians brought ginormous local architecture north over the Alps, meeting the architectural design of Germany in the south and the French influences from the east.
The Swiss chalet style originated during the reign of the Holy Roman Empire in the late 18th and early 19th centuries. The English landscape garden ideals influenced the architecture and landscape of parks and mansions in Germany. Later on, it became highly valued on the continent by landowners who were impressed by the simple way of life of those who lived in the mountains. However, this style had become even more popularized during the neoclassical period, when Swiss artists were exposed to both classical architecture and neoclassical works.
Beginning in the 1760s, only a few religious structures were built in the neoclassical style, the largest of which is the Cathedral of St. Ursus in Solothurn. The majority of buildings were government, business firms, or mansions. The Lion Monument in Lucerne was another interesting piece of neoclassical sculpture. It was made to remember the Swiss guards who were killed during the French Revolution.
The Swiss Flag
The Swiss mercenaries also brought architectural elements from other lands back to the country. During the battle of Laupen in the canton of Bern in 1339, the Swiss soldiers sewed a white cross onto their chain mail to be able to distinguish themselves from the other parties on the battlefield. Subsequently, this white cross appeared on the banners and weapons of the soldiers.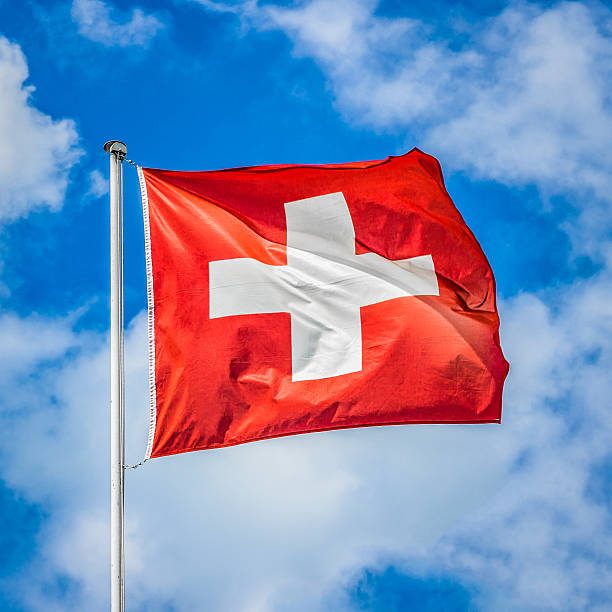 During the rule of Napoleon Bonaparte, a decree was issued adopting three color combinations of the first national flag of Switzerland in the shades of green, red, and yellow. However, later on, after the Helvetic Republic was abolished, this first Swiss flag was abandoned.
The present flag design of the old Swiss Confederacy was created in 1840. Since the 1400s, the Swiss soldiers' military insignia has been the white cross on a red background. When the federal constitution of Switzerland was adopted in 1848, the white cross, now the Swiss cross, in the color red, had become the country's official national flag. Officially, the red flag with the white cross on it is the Swiss flag.
Many contradictions were made, however, as to why the background color is red. One of the distinguishing features of the Swiss flag is its square shape. Apart from the flag of the Vatican, the Swiss flag is the world's only square flag, different from the rectangular flags of the other countries in the world.
On the other hand, the country's coat of arms and flag do not vary from those of other countries: the square flag in red with a white cross in the middle is used across the board. Its shade of red is a color combination of yellow and magenta. Both the color of red and the size of the white cross were also precisely prescribed.
The Swiss Signature
Some 1-hour drive from the busy streets of Metro Manila lies an untouched land that is equivalent to the Swiss Alps of prestigious Crosswinds Tagaytay. Tagaytay's mountain ridges and natural habitat are the country's spitting image of the mountain alps experience of Switzerland.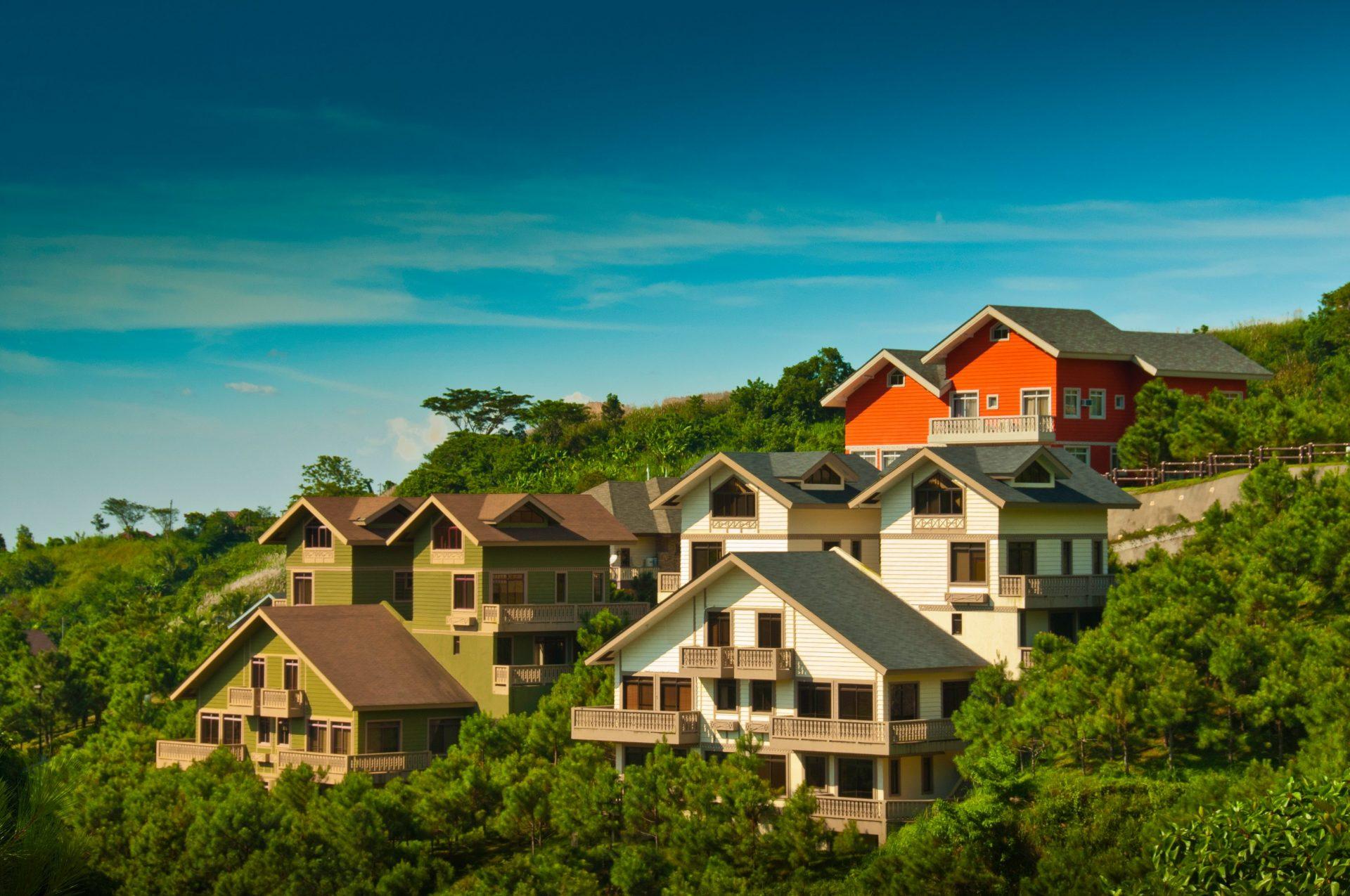 Even though the Philippines is a tropical country, Tagaytay has a cool climate all year long. With this, it is one of the most visited places in the Philippines. For this reason, Tagaytay has become the home of one of Brittany's most coveted residential properties and land developments in the Philippines—Crosswinds.
Crosswinds is a private residential community with condominiums and luxury houses for sale in Tagaytay. It boasts quaint chalets in four distinct enclaves, which have a range of possibilities for its residents:
The Swiss Quadrilles have three stories in four homes, a structure to provide the indulgence of space;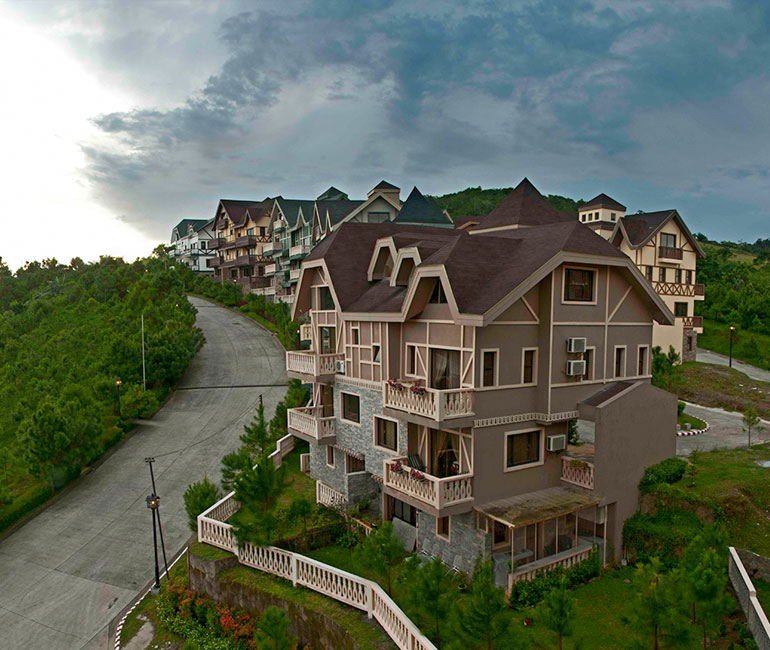 The Deux Pointe, with a row of two homes in a structure entrenched at the highest point of the exclusive property;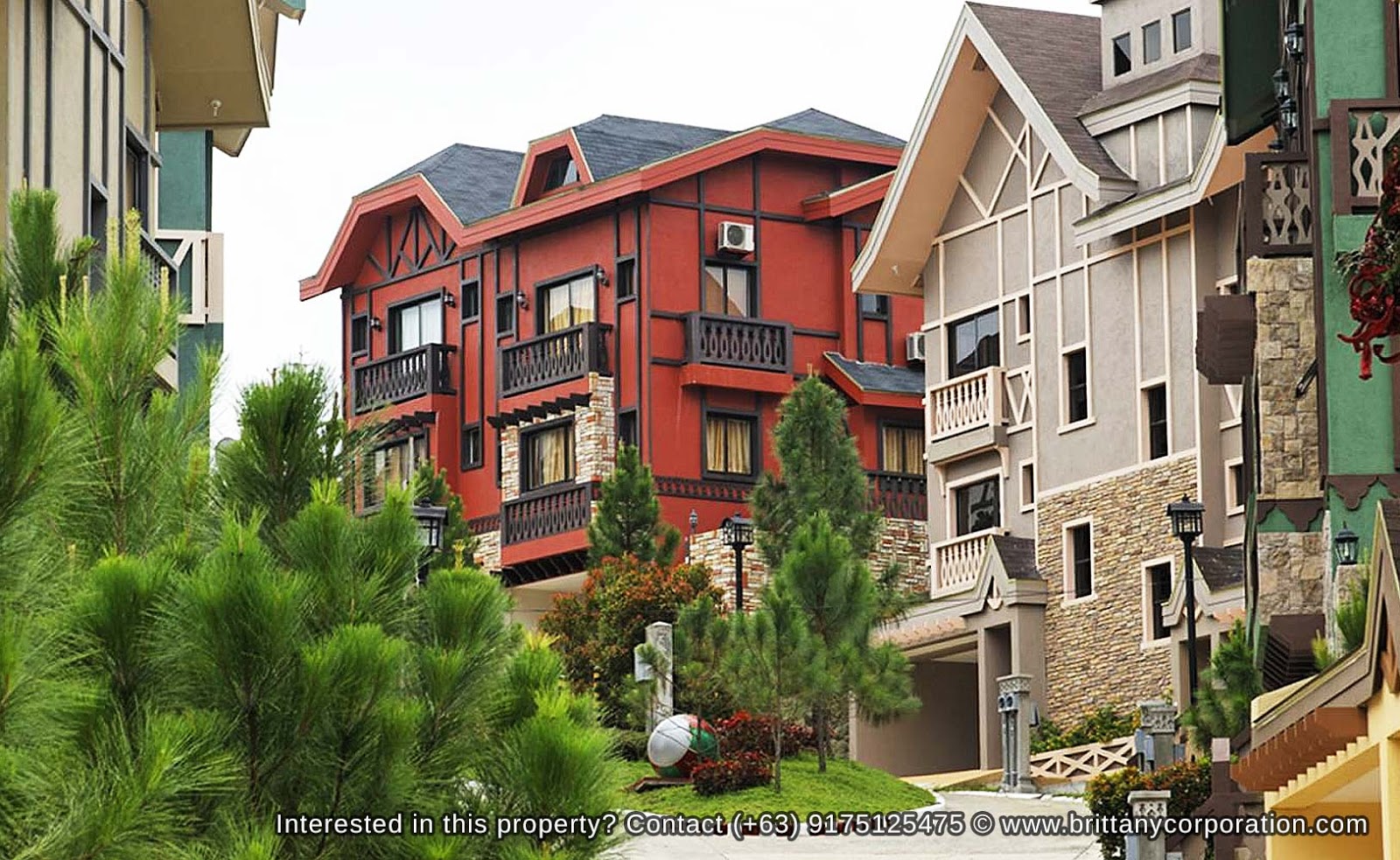 The Grand Quartier, a medium-rise condominium for sale offering a breathtaking view of the panoramic landscape of Tagaytay;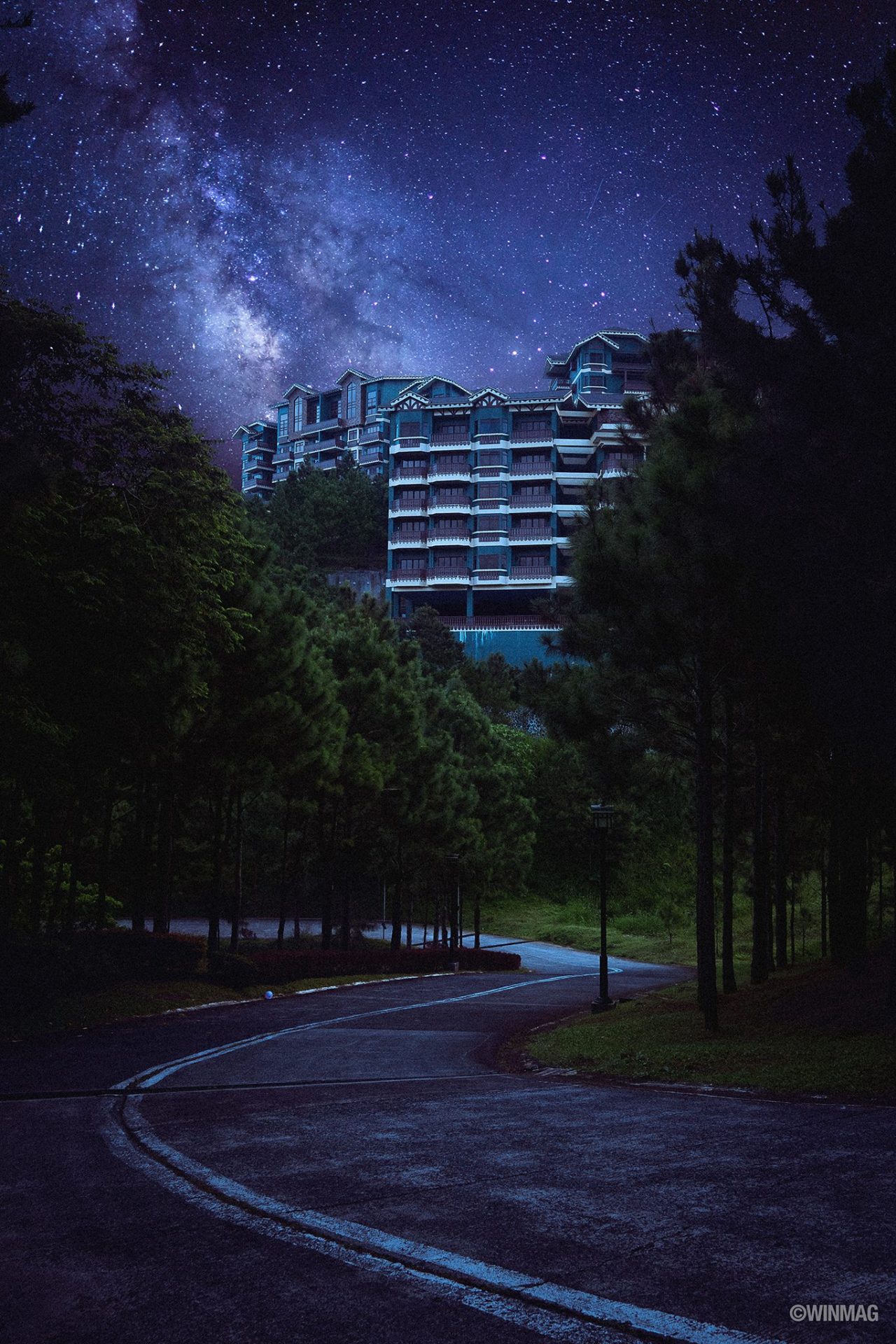 The Custom Home Sites (Lot Only) permit buyers to custom design their own version of a Swiss chalet.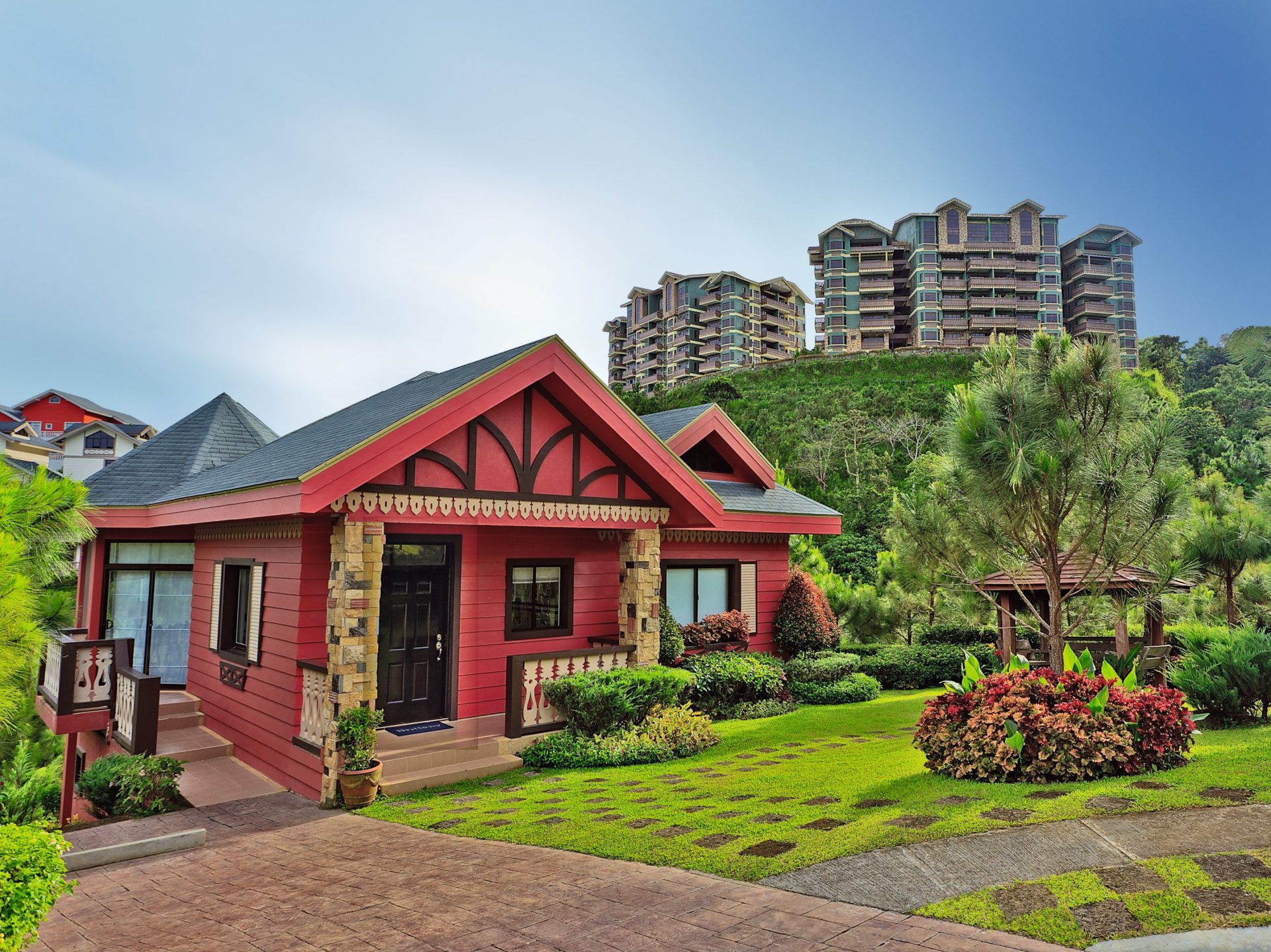 Crosswinds Tagaytay is a haven inspired by the architecture of Switzerland. The color palette of Swiss homes in Crosswinds is cut out for the cool weather of the mountainous regions of Tagaytay, bringing warmth and comfort inside the home without necessarily withdrawing from the ambiance of nature.
High-end elites who purchase the top-brand luxury house and lot for sale in Crosswinds Tagaytay enjoy the grandiosity of a world-class home with a Swiss vibe. The interiors of Crosswind's luxury homes feature Swiss architectural design aesthetics with the Switzerland perfect palette o Switzerland color palette all over.
Luxury Palettes: Colors of Switzerland
When designing a Swiss chalet, many homeowners focus on the colors that create coziness, as well as the upholstery and other home furnishings that go well with those colors. Here's what Crosswinds Tagaytay can recommend for your Swiss color palette: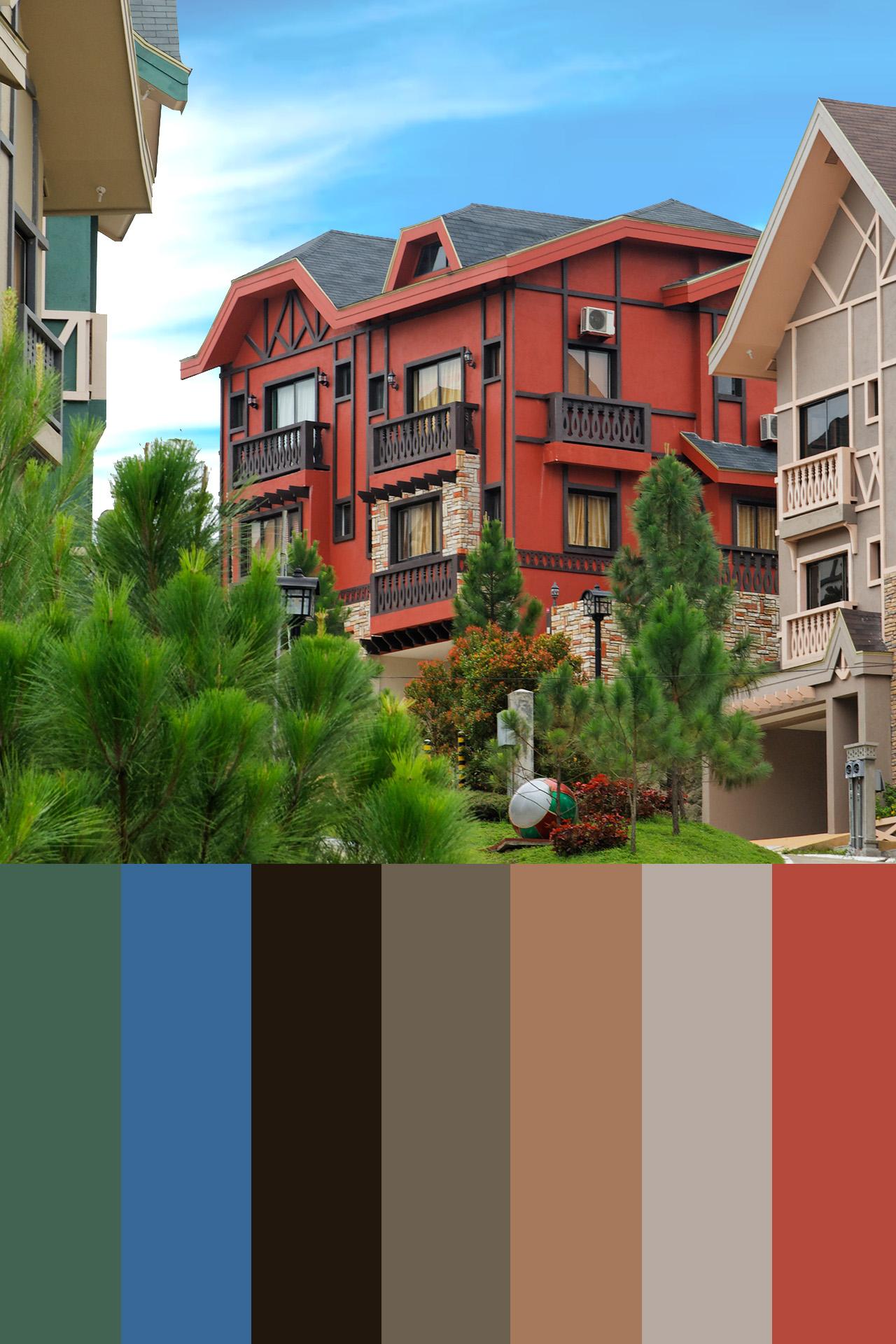 Achieving Your Best Swiss Home Design
To experience the best Switzerland vibe in your Crosswinds luxury homes in Tagaytay, you can always use your creative juices and decorate them into your best luxury Swiss homes. Here are some ways to merge Swiss design into your luxury house and lot in Tagaytay.
Add Some More Wood Elements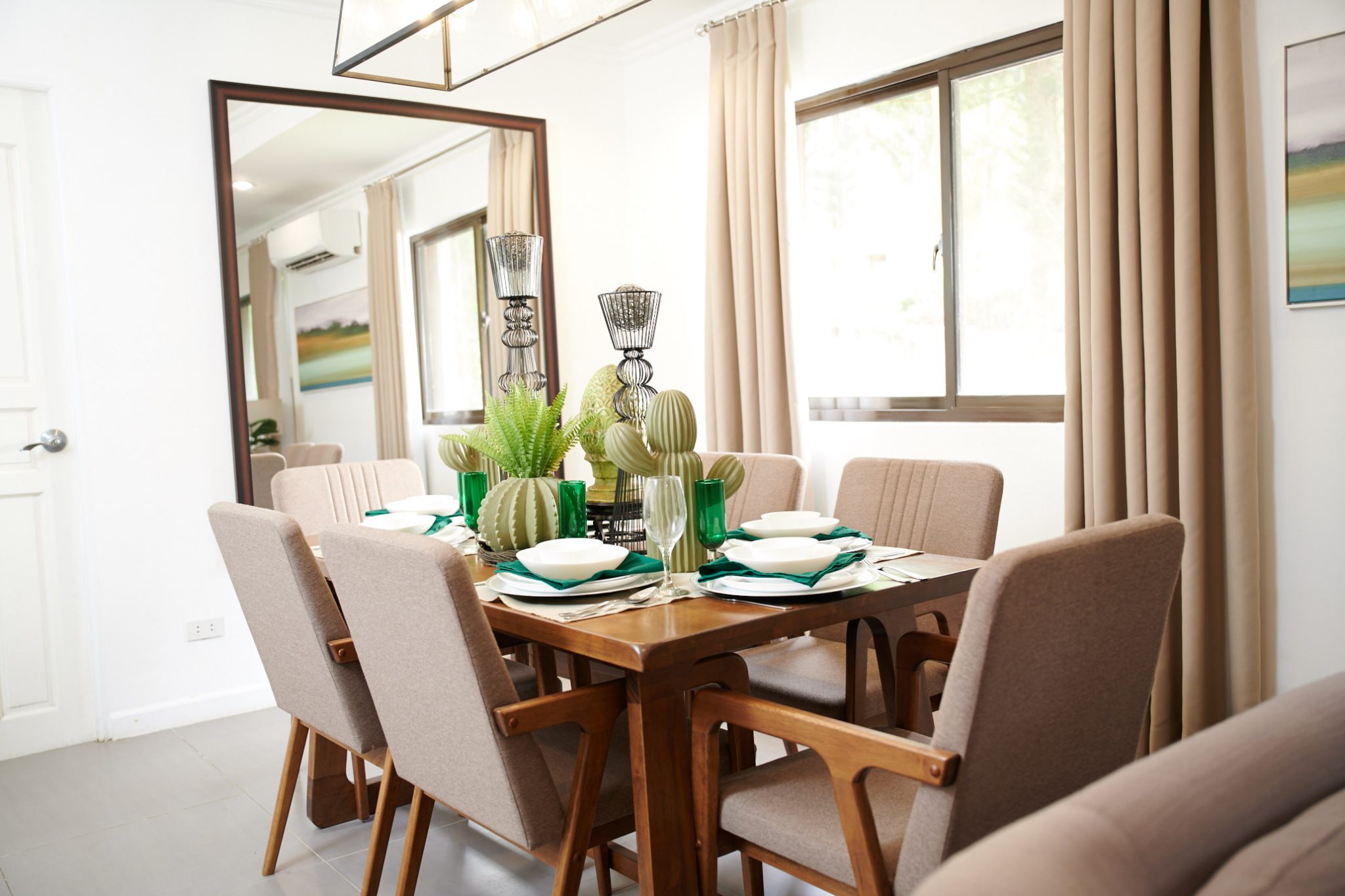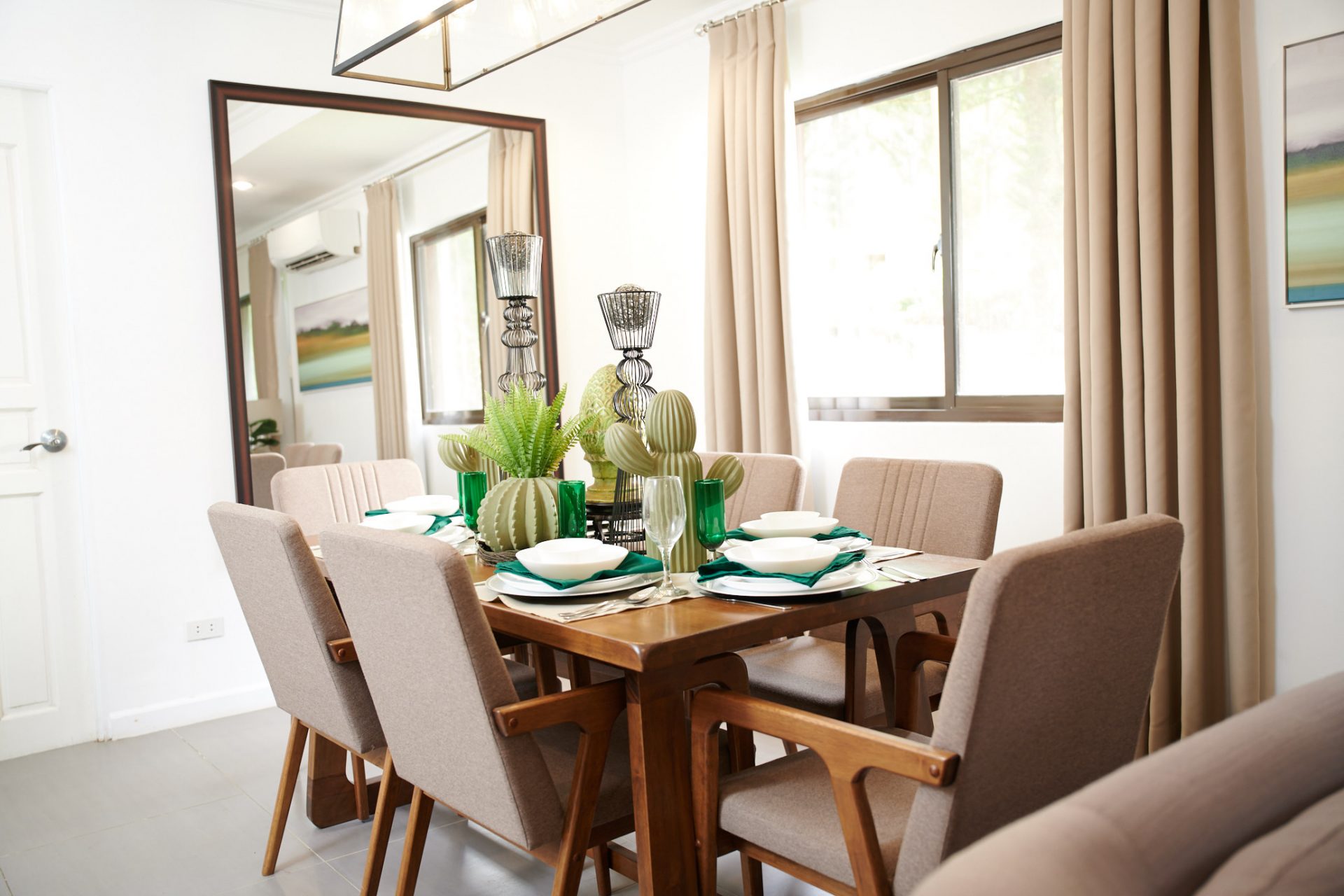 The natural color shades of the wood are a popular decor theme in Switzerland that is always present in all Switzerland homes. Hence, wood, especially softwoods, among many other decorative pieces, is a must-have in any Swiss decoration. From ceilings, flooring, furniture, and natural wood walls, wood brings in the look and feel of the outside world. Most use pine materials for walls, floors, and furniture to add more wood elements and are often left untreated and uncoated to achieve the pleasant background, and rustic look of Swiss chalets. A wooden table, a wooden chest at the foot of the bed, wood cabinets, and an armoire are good options for furniture to add more wood to your home.
Put in a Fireplace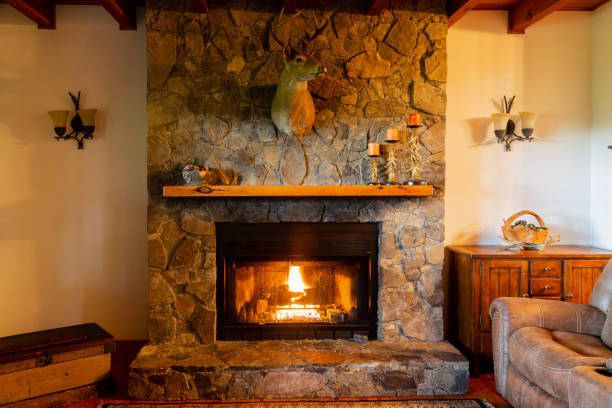 Although it may be a little odd for a tropical country like the Philippines to have a fireplace in its interior, to truly experience Swiss life at its best, a fireplace is a must. It is among the most noticeable parts of a Swiss-style home. What is exceptional about Tagaytay, where the Crosswinds of Brittany are, is that the place has cold weather all year round. The mountainous regions surrounding the Crosswinds Tagaytay contribute to its low temperature. Hence, Swiss chalets by Crosswinds are still ideal for a fireplace structure in their interior.
Swedish-style fireplaces have columns that are either round or in a square shape, simple in design, equal length, and often in white. Modern fireplace designs are trendy in today's Swiss homes viz globe style or Cupolas which are attached to the wall.
Use fresh paint colors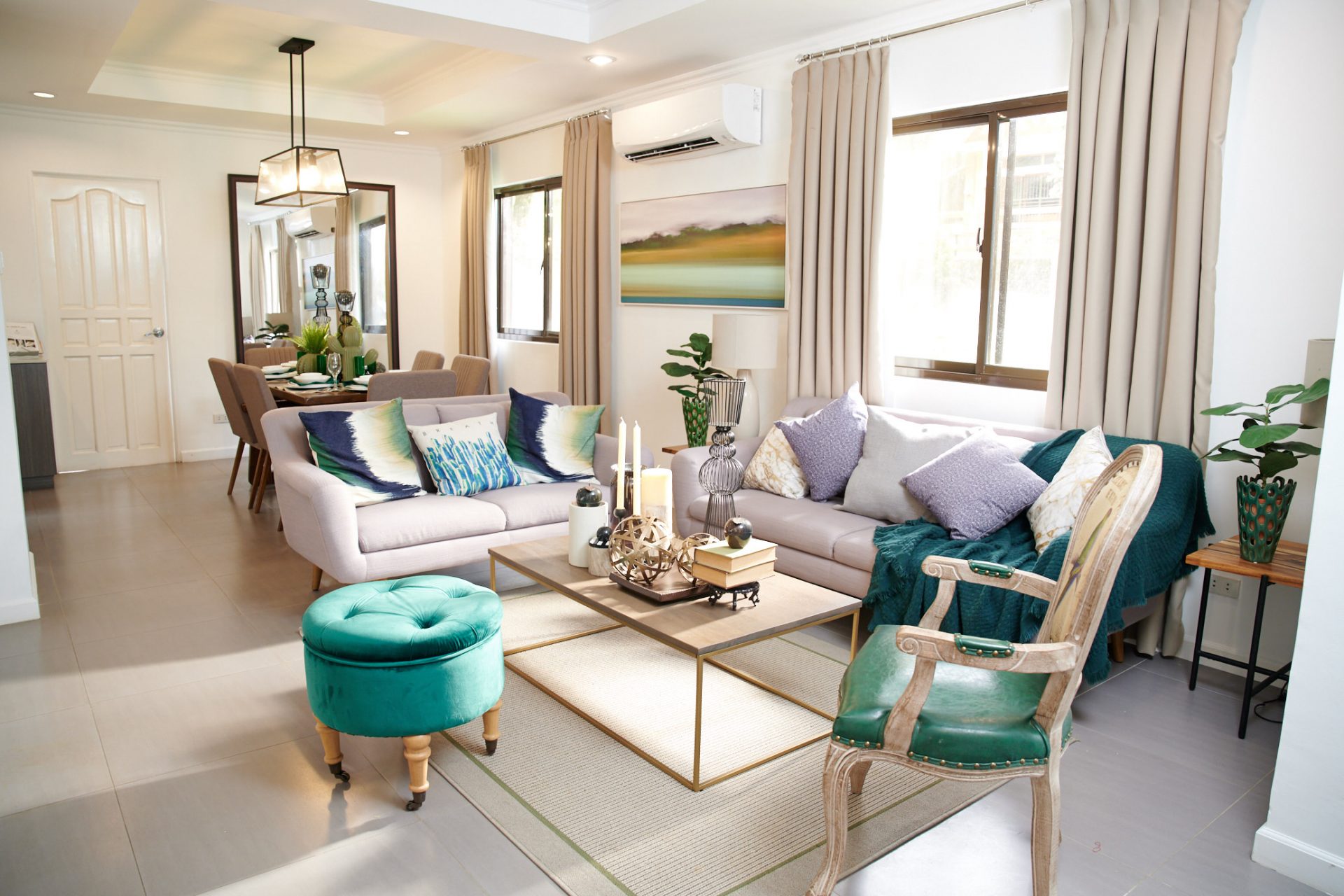 Wooden walls of a Swiss home interior are typically untreated. It is left naturally so that the design inside the house blends well with the hues of rural areas and the mountainous environment. But if you want to break the copiousness of wood elements, you can choose to paint them with either white background, beige, or even pale blue.
The advantage of using white for wall paint is that it can be a backdrop for any other color palette in the house. It diffuses light better than other primary colors and makes the space brighter. Also, it can make the room look bigger and more open. Using splashes of pale blue from time to time will also introduce the clear skies of the Swiss Alps inside. It will help create the Swiss air in your home.
Go for Polished Swiss Furniture Pieces
When selecting furniture pieces to go with your Swiss interior, you should consider first which Swiss theme you prefer most. Do you go for a more modern approach? Or would you prefer a traditional theme just like in the Swiss confederacy times? This question will help you choose the right furniture and ornamental details to match your Swiss interior colors.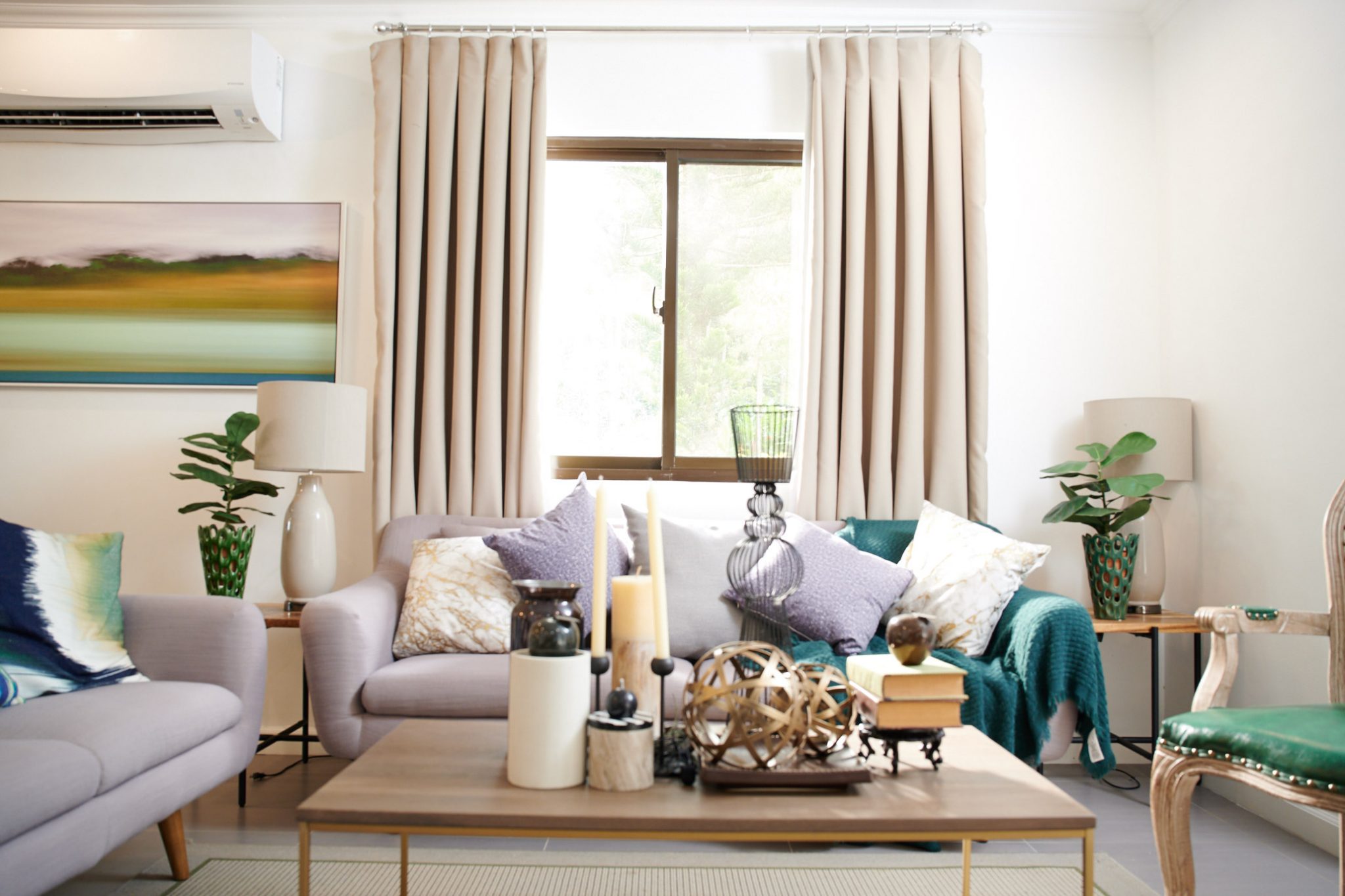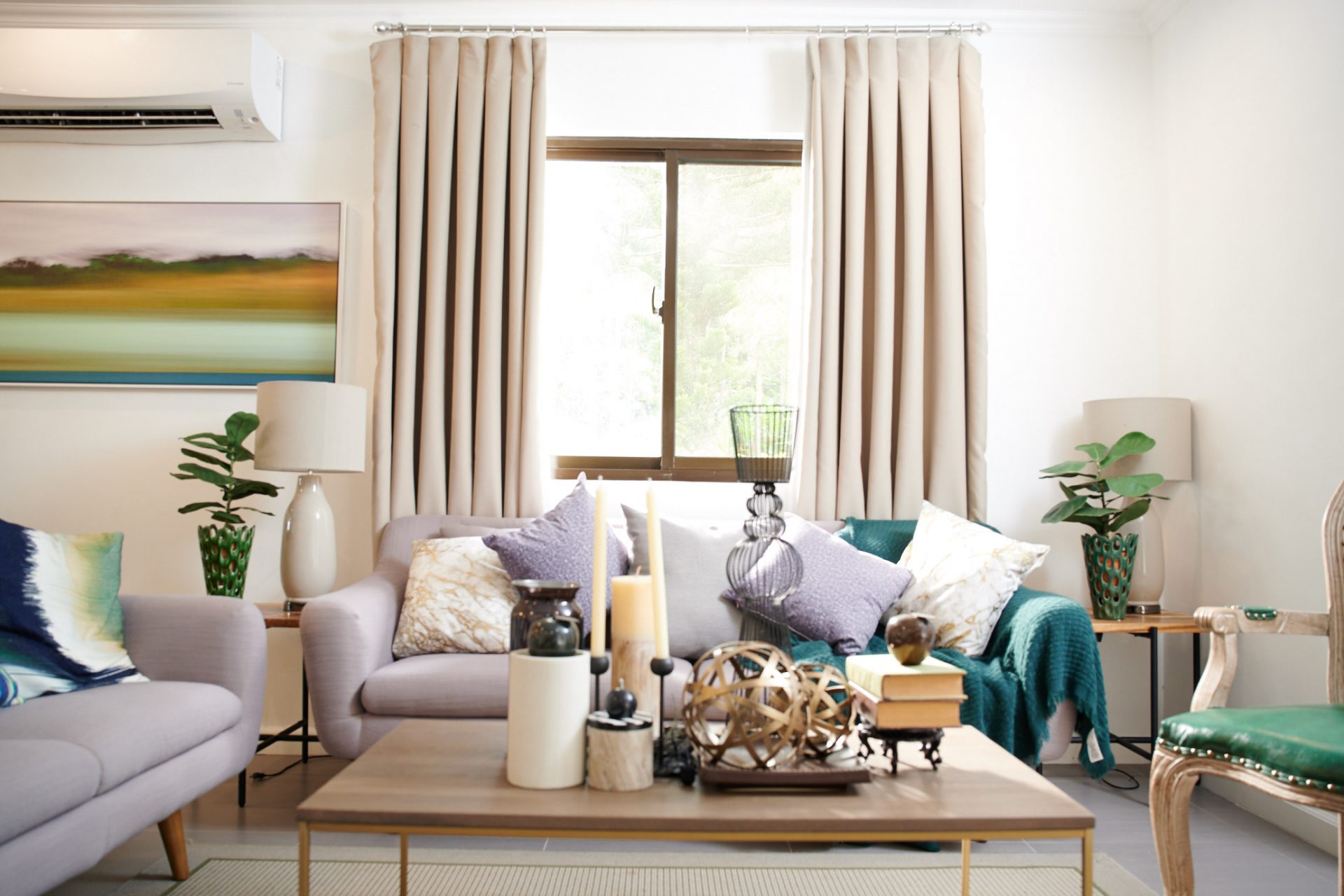 This luxury house and lot model is in the same exterior and interior finishes and materials to be used in luxury homes at Lausanne at turnover.
Of course, you can always choose to go for both, conversely, to achieve a classic yet modern design. You can add wood furniture that has lots of carving details like clawed feet on a sofa, etched details on a bed, a wooden chest, an armoire, and signature high-back Swiss sofas to welcome guests to your living room.
Look for fineness in fabrics.
A Swiss-inspired home is not much like Switzerland without natural textures and textiles. From tweed and linen to cotton and wool, natural fabrics create a better ambiance for a Swiss atmosphere. Designers use natural textiles on blankets, couch throw pillows, table runners, curtains, rag rugs, and seat cushions.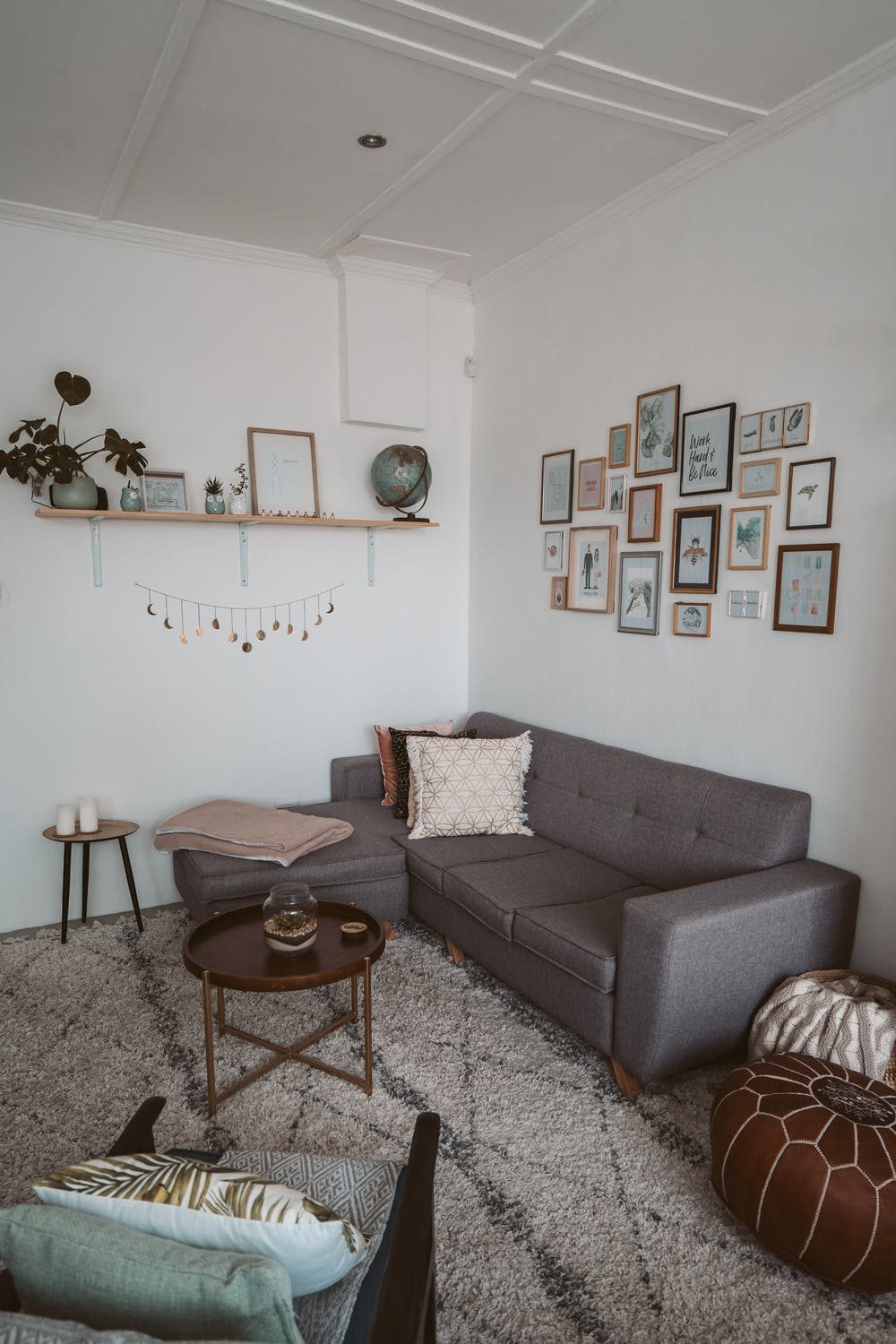 Artificial bear rugs, especially in front of your fireplace, would make your space outdoorsy and natural, not to mention they can also represent more hospitality. Nothing feels better than a warm rug to sink your feet into on a cold morning or evening.
Opt for Natural-Style Lighting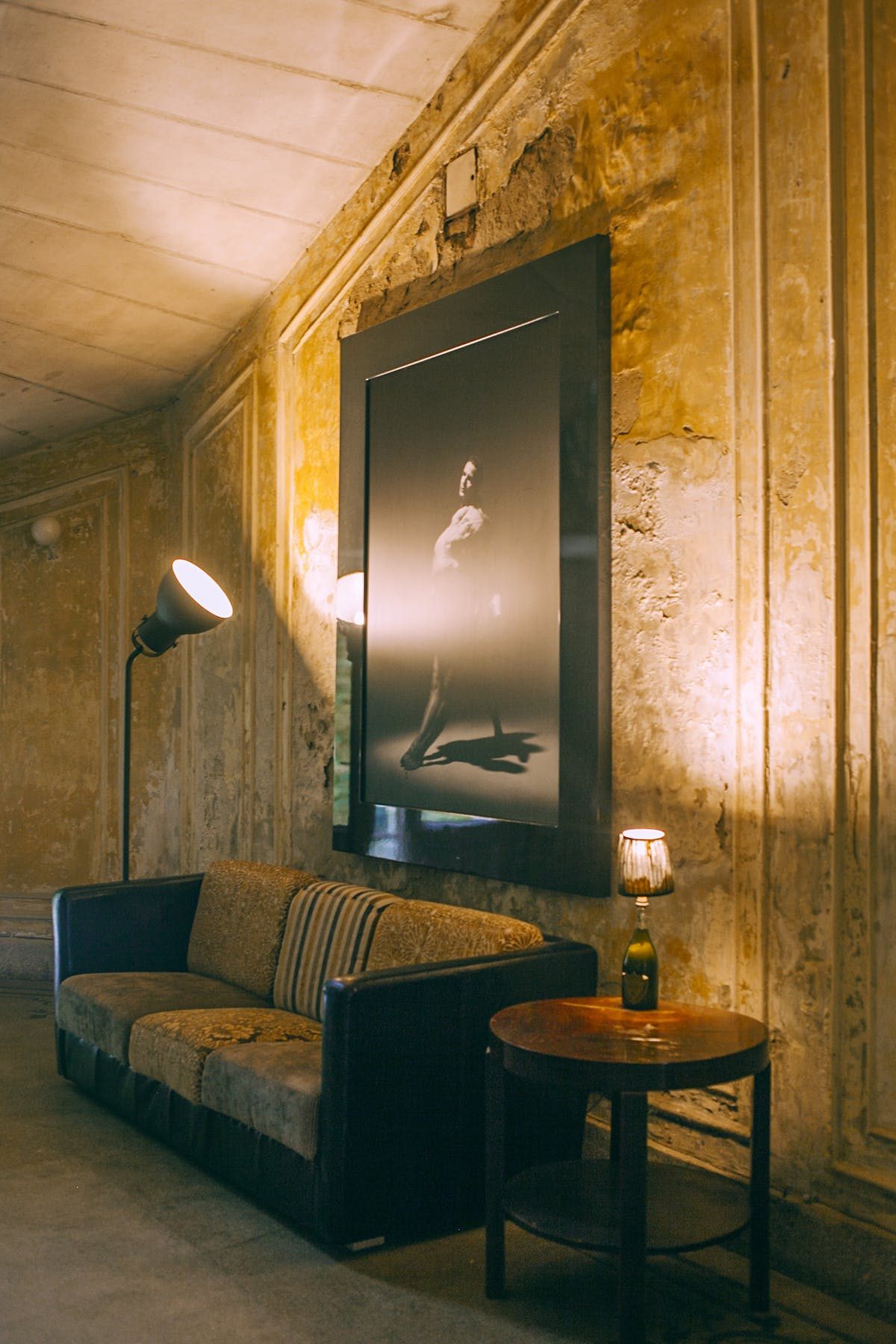 From linear LED, chandeliers, and sconces, to ceiling lights and floor and table lamps, there are many choices of lighting fixtures to use in the Crosswinds condo in Tagaytay. Choose natural-style table lamps for beside your bedroom and in the living room. Simple, rustic-style chandeliers on your dining table or in the kitchen and elegant-shaded hanging lights would also be perfect to create and add more character, elegance, and charm to your modern Swiss home.
Include Some Nature and Wildlife-Inspired Decors
The idea of Swiss-inspired homes in Crosswinds is about being closer to nature. Choosing pieces of nature-inspired and wildlife-inspired decor to add to your luxury homes in Tagaytay will heighten the Swiss feel. Typically, Swiss chalets feature artificial animal skin rugs and animal-head mantle pieces like a mounted deer or an elk head over the fireplace or doorway to give a natural appeal.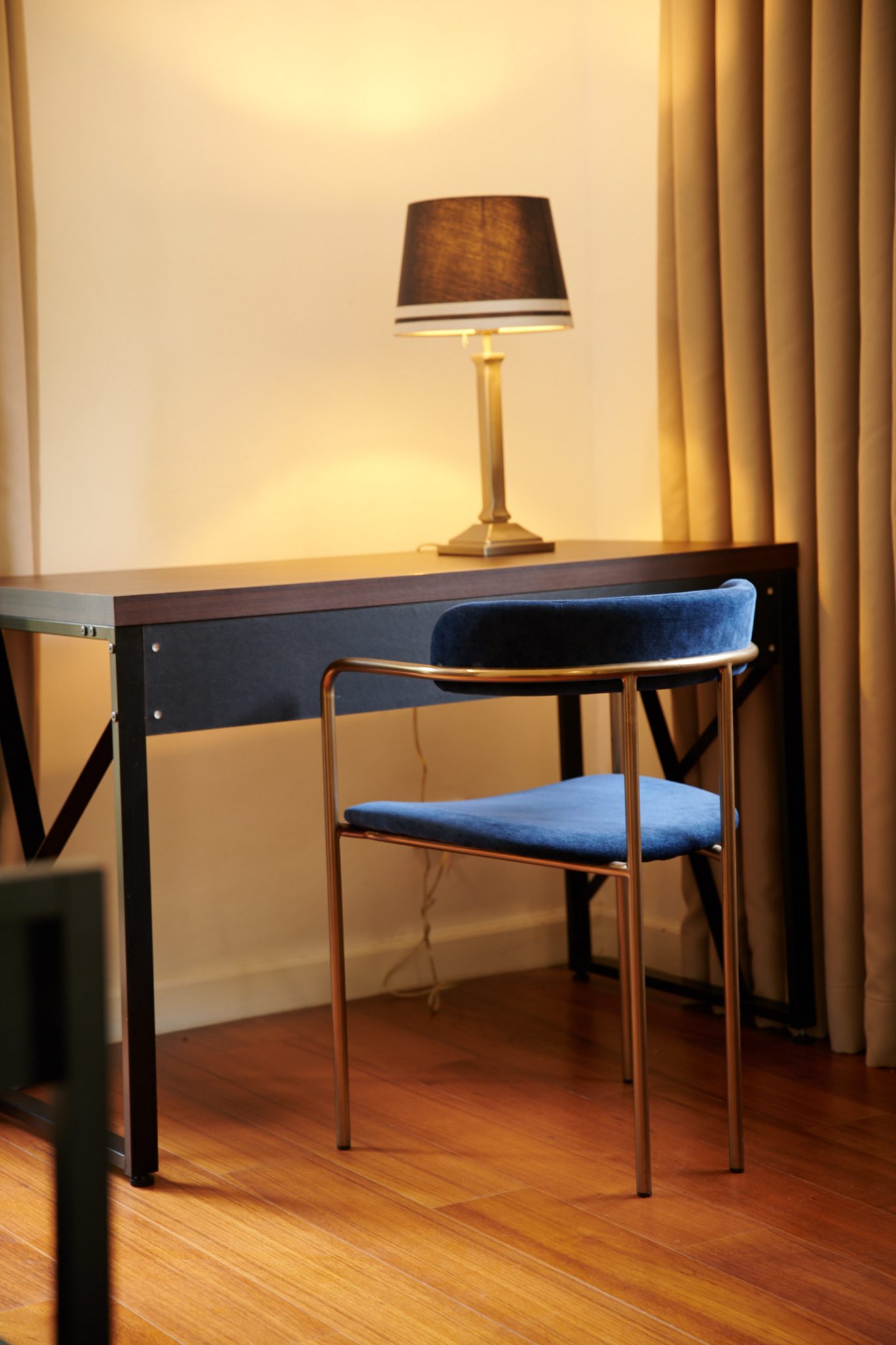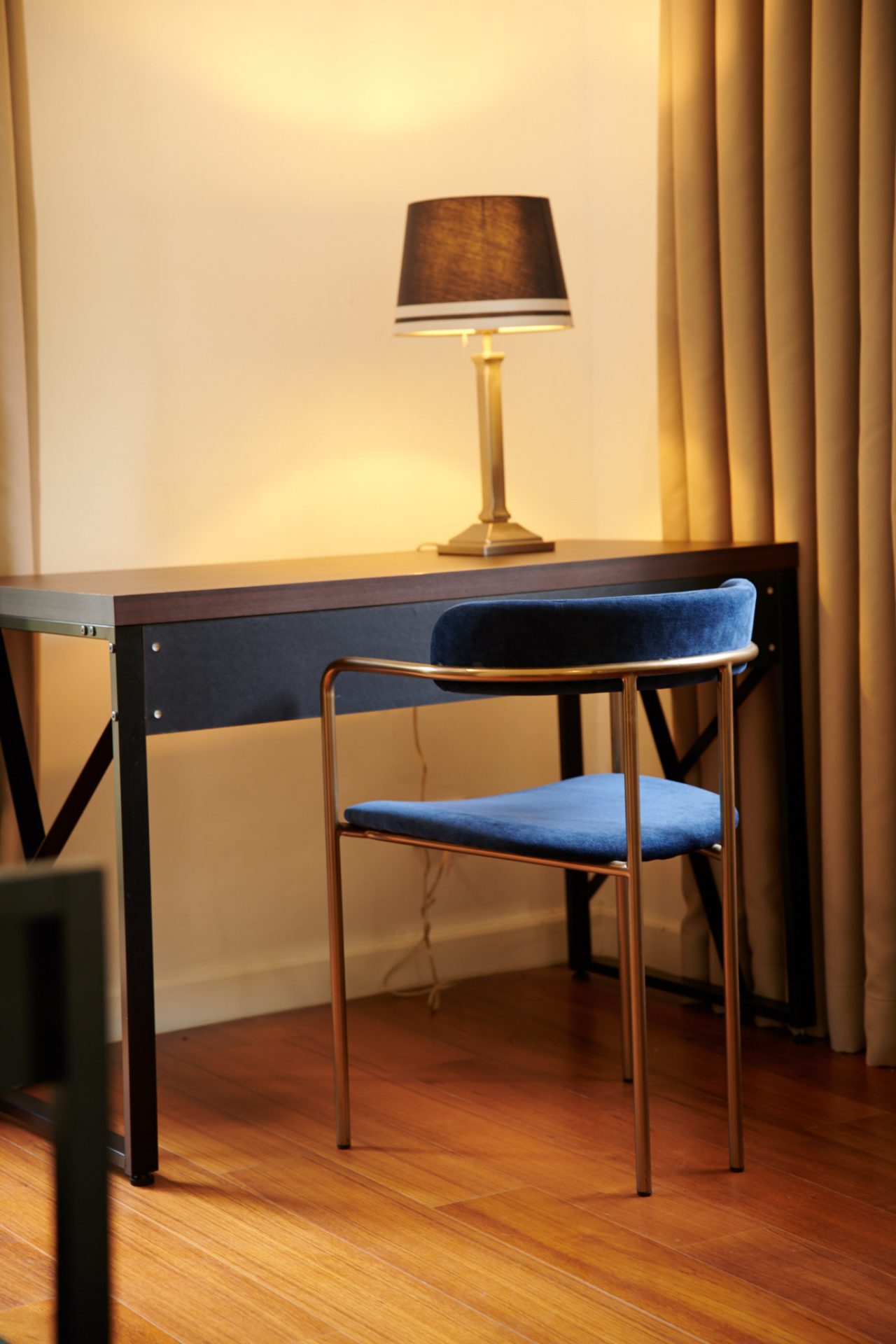 You can incorporate beautiful pieces of wall-hanging art or a few wildlife-themed statues or other historical figures around your living room. Some homeowners of Swiss homes also hang flower baskets along the veranda or the deck of the house to represent a "welcome vibe" to guests. It also gives the impression of Swiss decor even before you enter the front door.
Don't Miss Out On The Swiss Experience At Crosswinds Tagaytay
Your Swiss-living dream does not have to stay a dream forever. There is a place where you can get a slice of luxurious Swiss living without having to leave your home country. Crosswinds is a deluxe exclusive community with a spitting image of a Swiss Alp experience in the heart of Tagaytay that offers Swiss indulgence to your Swiss home living cravings.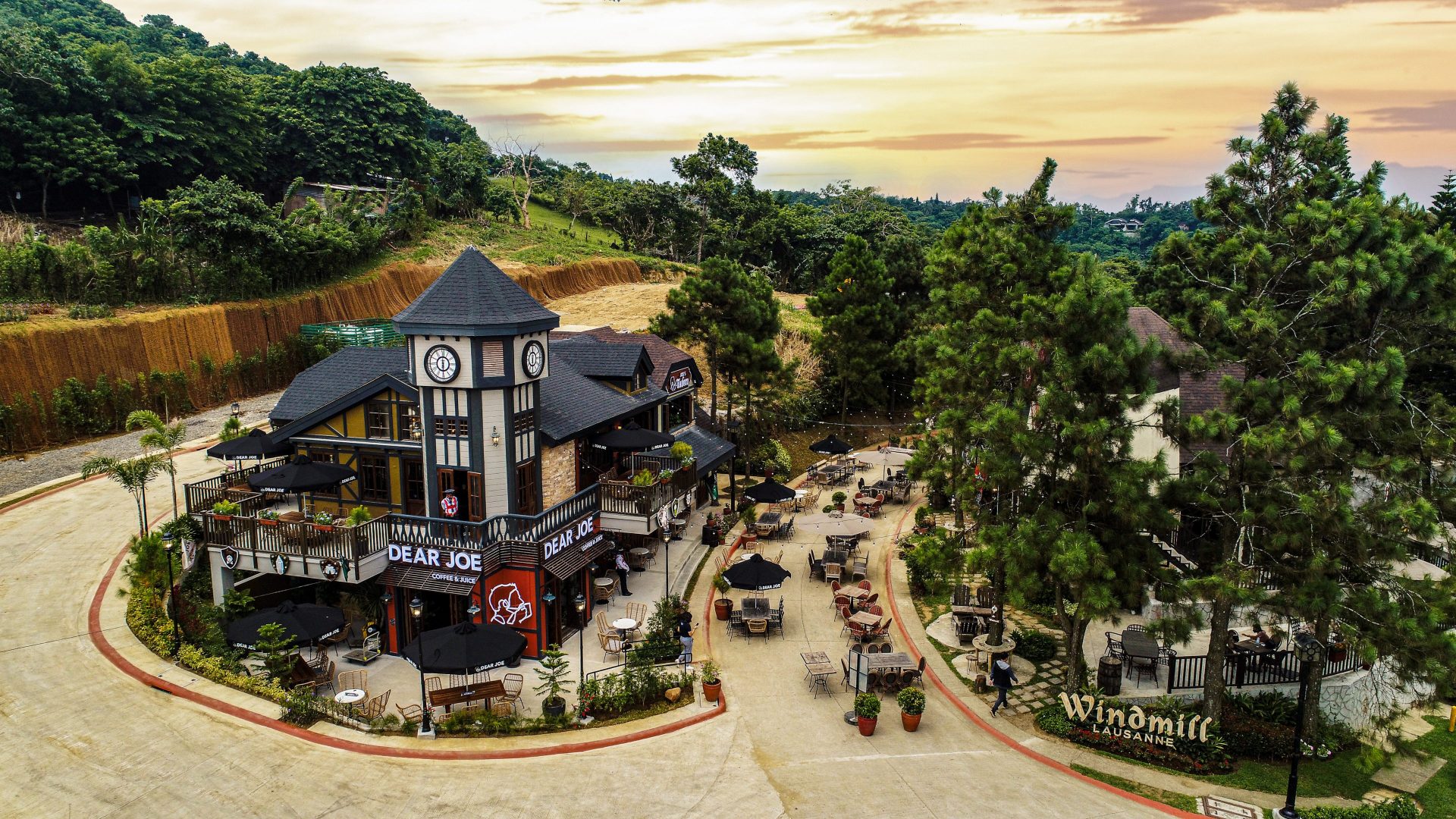 With Crosswinds Tagaytay, you'll have the opportunity to realize your dream of a Swiss home experience. Don't miss out on Crosswinds real estate listings. Check out the available condos for sale now and make your dream Swiss home a reality.
Read Next: Philippine Independence Day Celebrates Freedom and Solidarity
Read Next: A Sweet Home as Sweet as Swiss Chocolates