BLOGS
The Basics of Swiss Architecture
Switzerland is one of the top dream destinations in the world. This mountainous country located in central Europe, despite being relatively small in size, has so much to offer travelers. The breathtaking beauty of the Alps or the sweetness of Swiss chocolates is not what Switzerland is all about, it is also known as a country that is rich when it comes to architecture.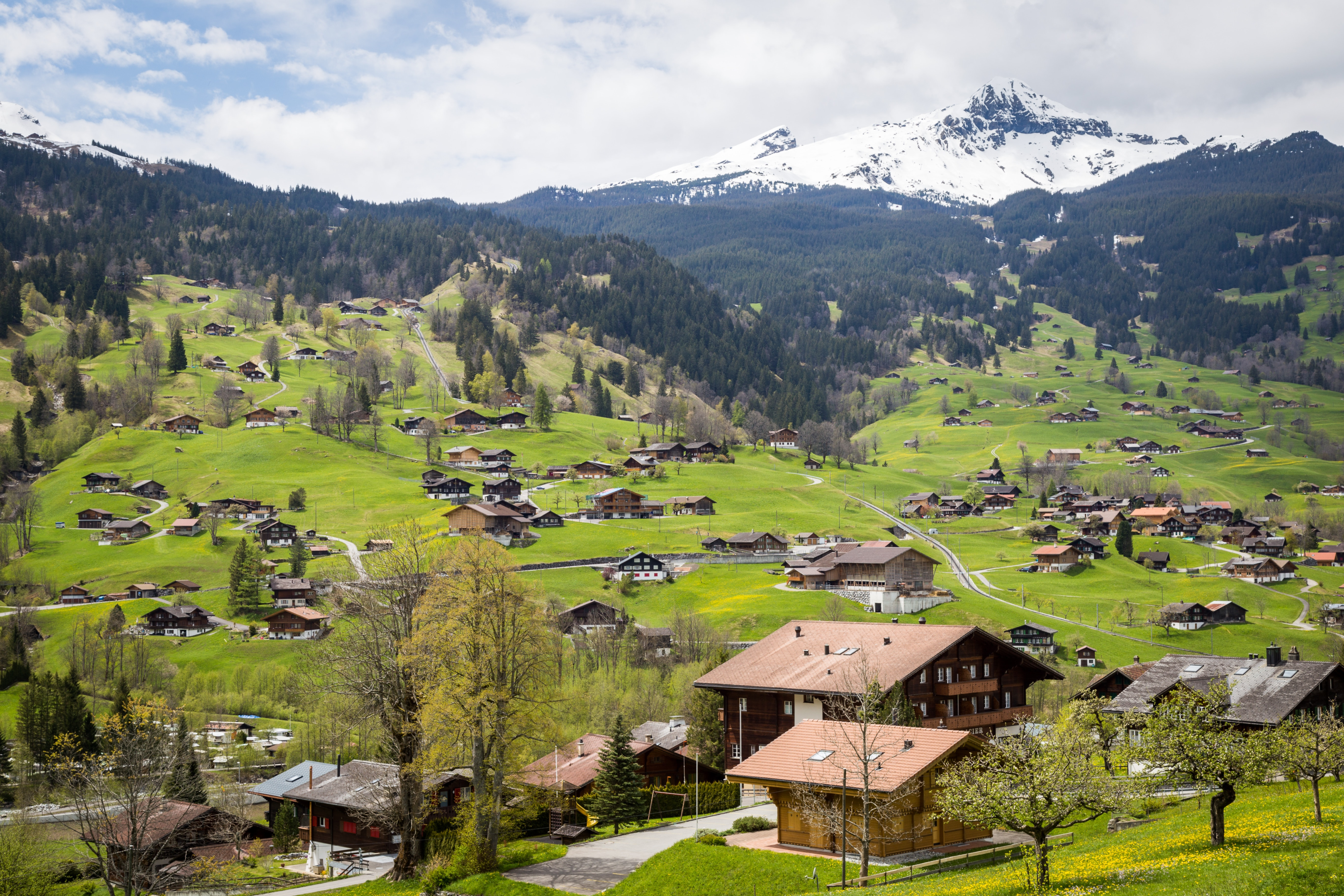 Some of the popular travel tours for visitors in Switzerland include sightseeing in various cities like ​​Zürich and Geneva that feature architectural sites overflowing with history and inspiration. Visiting Switzerland is not only for lovers of nature but also for those who are interested in a journey through different eras of Swiss architecture.
The Influences on Swiss Architecture
Switzerland's location is a major factor that has impacted the great diversity in the country over the years, such as its four national languages. As for architecture, the first and most obvious driving force that led to the Swiss iconic and diverse architectural traditions, especially when it comes to residential buildings, is the country's climate, which entails a need to adapt to the cold winters and lots of precipitation all year round.
The other factor is the influence that Switzerland got from its neighboring countries, which are also known for their bountiful architectural histories, such as Italy, Germany, and France.
The Romans and Italians: The Economic and Cultural Boom
In around the third century BC, the Romans were successful in conquering the present-day Southern Ticino of Switzerland. Many years later, they were also able to conquer the Rhone Valley including Geneva which enabled them to control Italy to Spain's transport route. During this time, Switzerland, as we know it today, was divided into five Roman provinces.
During Switzerland's time under Roman rule, administrative centers, schools, and roads for transport routes were built which heavily impacted the country's architecture up to this day. This continued for many years that by 260 AD, still under Roman dominion, Switzerland's economy and culture experienced a so-called "boom." Urbanization made way for prosperity in the region, and the mix of the country's ancient tradition with the Mediterranean influences introduced by Romans was widely accepted and remembered to be free of conflict.
On top of the Roman influence in Switzerland, Italy remains a cultural stronghold especially in the present day with hundreds of thousands Italians immigrating to Switzerland which makes them the biggest expatriate community in the country. The Italian labor force is being acknowledged as a major factor in Switzerland's current economic situation.
But it is not just the economy though. Because of Switzerland's long history with its neighbor Italy, many aspects of its culture have been undoubtedly influenced like its architecture. Today, the influence of Romans and Italians are mostly seen in the northern parts of Switzerland.
Germans: Various Architectural Trends
In the present day, German-Swiss architecture received recognition all over the world for its consistency when it comes to construction and aesthetic. Although, the architecture of Germany and its influence on other countries such as Switzerland has a diverse history that goes a long way back.
Over the years, Germany's architectural trends include the Pre-Medieval Carolingian, Medieval Romanesque Style, Gothic Architecture, Renaissance, and Baroque Architecture. Later, design trends such as Neo-Classical and Neo-Renaissance eras have arisen as well. These architectural designs are still existing in many German architectural designs both in cities and rural areas. Even the iconic Swiss style of chalets are being attributed to foreign architects, some of them Germans.
Residential buildings and housing have included unique German architecture trends called   Low German House and the High German House which are farmhouses common in Northern and Central Germany, respectively.
The influence of German-style architecture is mostly seen in the southern parts of the country.
French: Modern Architecture
Last on the list is the influence of the French in Switzerland's architecture which is mostly seen in the eastern parts of the country.
The modern architecture in Switzerland is being attributed to Swiss-French genius architect Charles-Édouard Jeanneret, more commonly known by his pseudonym Le Corbusier. After World War II,  Le Corbusier became one of the architects who defined this architecture throughout Europe and the United States of America. Today, Le Corbusier has 17 sites located in seven different countries that are considered World Heritage Sites. This just proves that Swiss architecture is also apparent not just within Switzerland but in many countries all over the world.
Switzerland's Traditional vs. Modern Architecture
With the various influences that Switzerland received from its neighboring countries when it comes to architecture, there are no particular indications of Swiss architecture aside from its rich history and their luxurious feel. It is also observed that Swiss historic core buildings feature major design trends that are evident among European countries.
On the other hand, unlike other countries in Europe, the architecture in Switzerland is considered premium by a lot of people with the stunning beauty of nature which provides an excellent backdrop to the country's equally stunning architectural designs.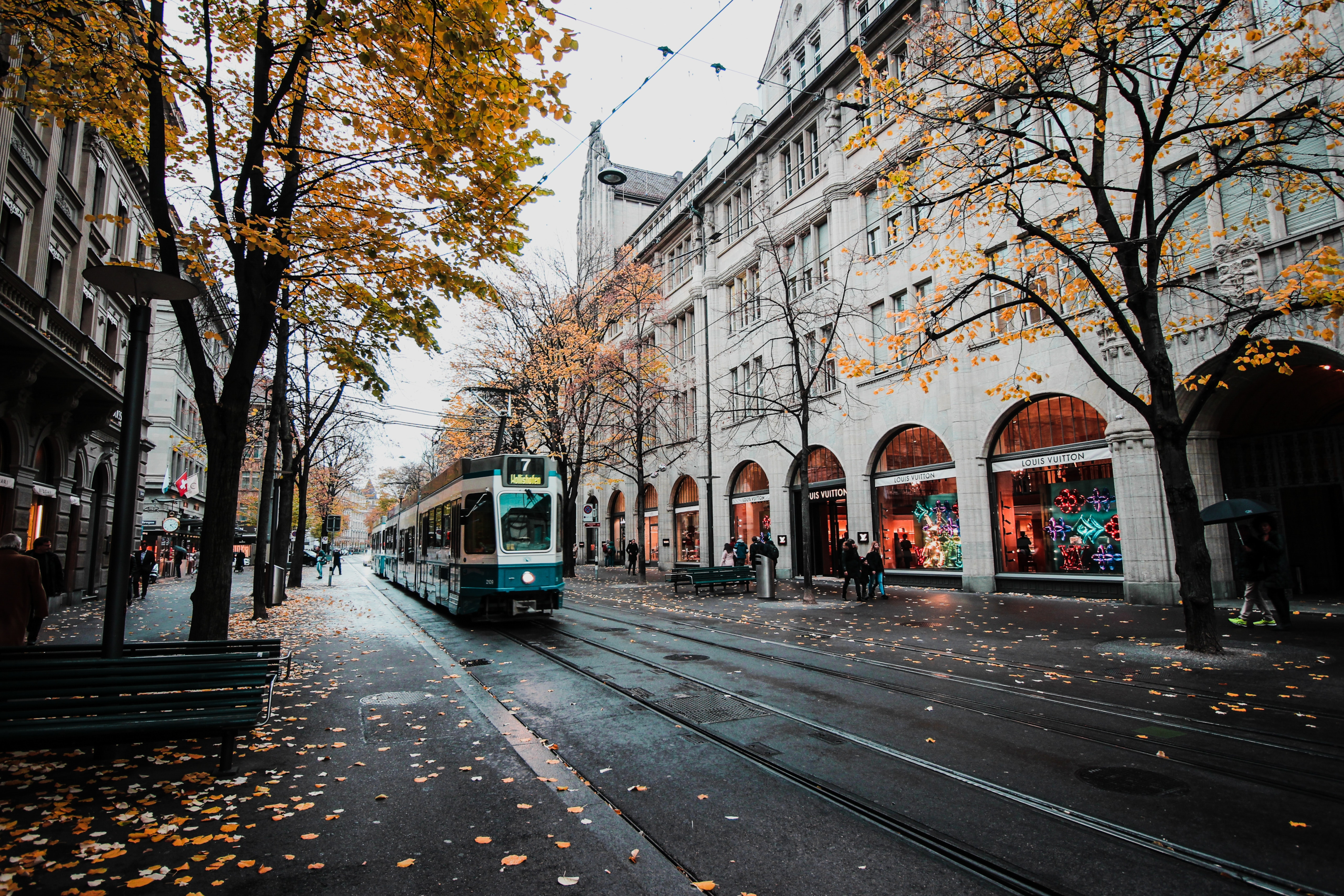 Traditional Swiss Architecture
Aside from Le Corbusier's works, there are a few more locations in Switzerland that have been recognized as some of the world's heritage sites such as the city of Berne which is considered to be a "Cultural Heritage of Humanity" by UNESCO which is protected by historic preservation laws. The country's ability to preserve plenty of the world's architectural wonders that are surely notable gems, historically and culturally speaking, is worthy of applause.
Switzerland's traditional architecture is captivating with its old buildings dating back from the 1800s, religious buildings with medieval design, arches and arcades used on houses, and well-defined streets as transport routes. These majestic architectural works are some of the top reasons people are traveling all the way to Switzerland to personally witness the preservation of such man-made wonders.
Here are some of the examples of traditional Swiss architecture that are still abundant in the country up to this day:
Swiss Chalets
When thinking of a house design that perfectly complements a breathtaking mountainous backdrop, the Swiss chalet instantly comes to mind. This traditional design exudes an aura of tranquility and great comfort, both to those who are looking at it and, more so, to those who are living in it.
Traditional Swiss chalets have several features in common—gabled roofs with eaves that are overhanging, the famous rustic aesthetic, decorative brackets and ornaments, and the overall homey yet luxurious feeling they provide.
Today, many countries have adopted this design for their world-class luxury real estate developments. Crosswinds Tagaytay is one of the most popular luxury communities that use this architectural design, which is mainly inspired by the Swiss style of chalets, is Brittany Corporation's Crosswinds Tagaytay.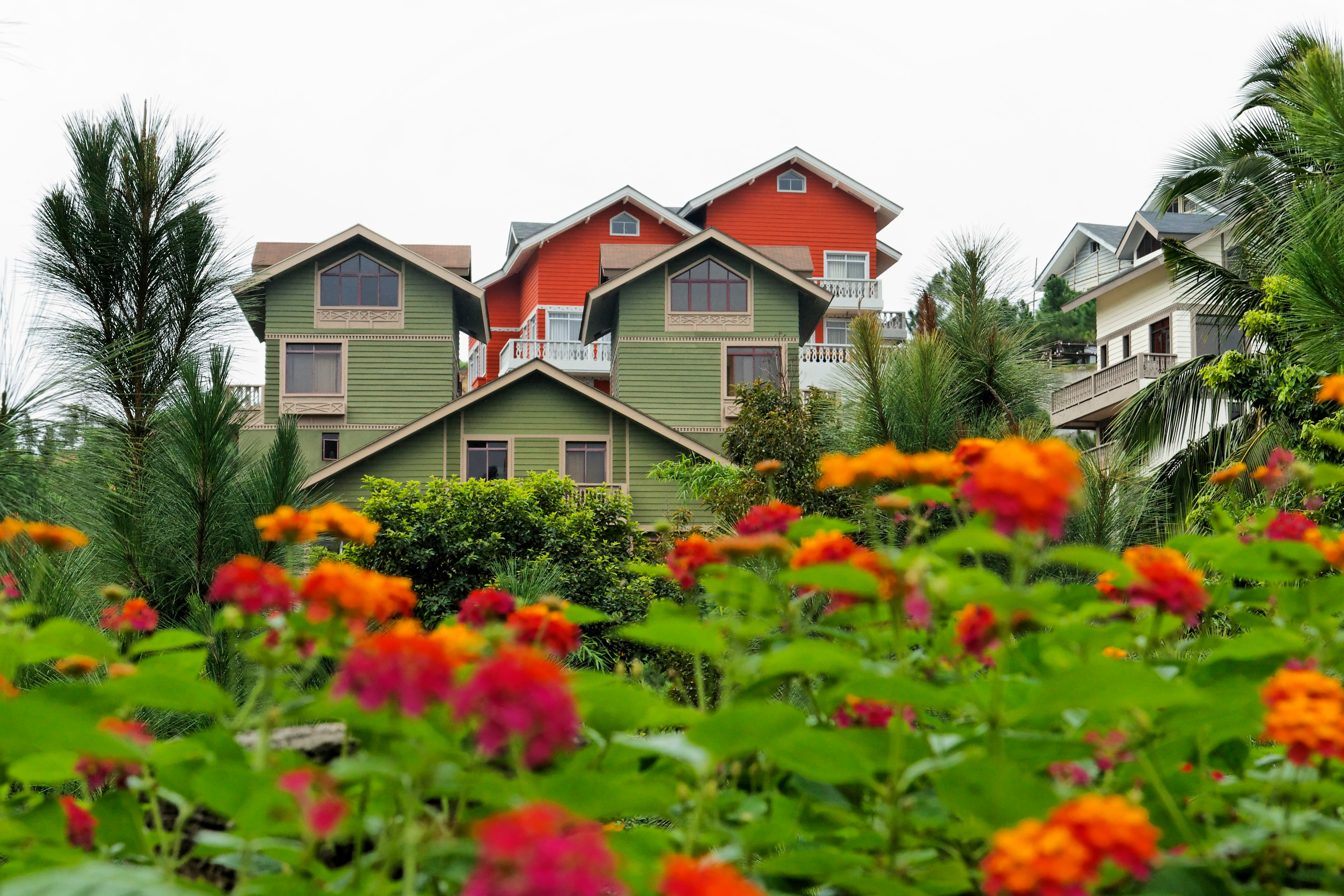 Churches and Monasteries
Switzerland is home to some of the most stunning churches and monasteries in the world. The country has a long history of both Catholic and Protestant faiths, and this is evident in the abundance of church construction and monasteries. These locations are popular to tourists because of their divine splendor that are surely worth-seeing in the flesh.
The Swiss take great pride in their architecture, and the churches and monasteries are no exception. These structures are intricately designed, and they offer a glimpse into the rich history and culture of Switzerland. If you are ever in Switzerland, be sure to visit some of these beautiful religious sites.
Castles
Switzerland is home to some of the most beautiful castles in the world. These magnificent structures reflect the country's rich history and culture and are a popular tourist destination for those who love to explore medieval architecture. Many of the castles date back to the days of the Swiss aristocracy when powerful families ruled over the country.
Today, visitors can tour these impressive buildings and learn about the fascinating people who once lived within their walls. From grandiose palaces to hunkered-down fortresses, each castle has its own unique story to tell. So whether you're a history buff or just looking for a fairytale setting, be sure to add Switzerland's castles to your travel list.
Fortifications
Many countries around the globe built defensive walls to protect themselves from being conquered by neighboring empires. These walls or fortifications, though considered obsolete in today's society, are still preserved because of its history and ancient beauty. Such architectural works are now being visited as must-see tourist destinations, which include the ones found in Switzerland that dates back as early as the the Middle Ages up to the 19th century.
Modern Swiss Architecture
Currently, Switzerland has a reputation of being an open-air museum because of the generous amount of gorgeous architectural works all over the country. Although traditional designs have been in the limelight for a long, Switzerland has undoubtedly shown great potential when it comes to these architectural designs with modern Swiss architects leading the way for the past decades.
As previously mentioned, one of the most popular architects of Swiss-French origin, Le Corbusier, has created plenty of architectural masterpieces in his lifetime in different countries around the world.
Top Places To See Swiss Architecture
Planning a visit to Switzerland soon? Here are the top places to see stunning traditional or modern architectural works during your visit.
Château de Chillon
The medieval Château de Chillon or Chillon Castle is located near the popular town of Montreux, on an island in Lake Geneva. This particular castle was used as a water fort as early as the 10th century which makes this architectural work over 1,000 years old.
Straight out of a fairytale, this castle is Switzerland's most-visited historical monument, with over 330,000 tourists every year. It is definitely a must-see while you're exploring the beautiful country of Switzerland.
Bern
The entire town of Ben, Switzerland is listed as a UNESCO World Heritage Site. A tourist will expect no less but be enchanted by visiting the country's capital and historic center—walking around the medieval town's narrow cobblestone streets, finding lots of boutiques and bars, and an abundance of lively markets, especially during the Christmas season.
One of the most unique aspects of Bern is its architecture. The Old City is full of beautiful medieval buildings, including the towering Cathedral of Bern. Outside of the Old City, you'll find a mix of traditional Swiss architecture and more modern styles. Whether you're admiring the intricate carving on a wooden chalet or the sleek lines of a glass skyscraper, Bern is sure to please any architecture lover.
Studio Monte Rosa
If seeing the Alps in the flesh is a priority, then going to Studio Monte Rosa is like hitting two birds with one stone. It is located over 2,500 meters at the highest peak of the Swiss alps, which will provide an astonishing view of the Matterhorn, Gorner, and Grenz glaciers.
Studio Monte Rosa is wrapped in an aluminum facade that glitters as the light and its environment are reflected on it. Considering the difficulties in building it because of the high-altitude and harsh surroundings, it is a must-see masterpiece to visit.
Experience the Swiss lifestyle at Crosswinds Tagaytay!
If visiting Switzerland is not possible anytime soon, Swiss architecture has inspired many developments all over the world. In the Philippines, Swiss architecture is the main inspiration for Brittany Corporation's Crosswinds Tagaytay, a luxury-themed community in one of the country's top vacation destinations.
Crosswinds offers a variety of luxury homes in Tagaytay such as lot for sale, luxury house and lot for sale, and luxury condo for sale. The entire community gives off a complete Swiss lifestyle experience with its stunningly designed houses paired with Tagaytay's picturesque view and great climate. Crosswinds Tagaytay is an amazing place, whether as a residential or vacation home, for everyday luxury living.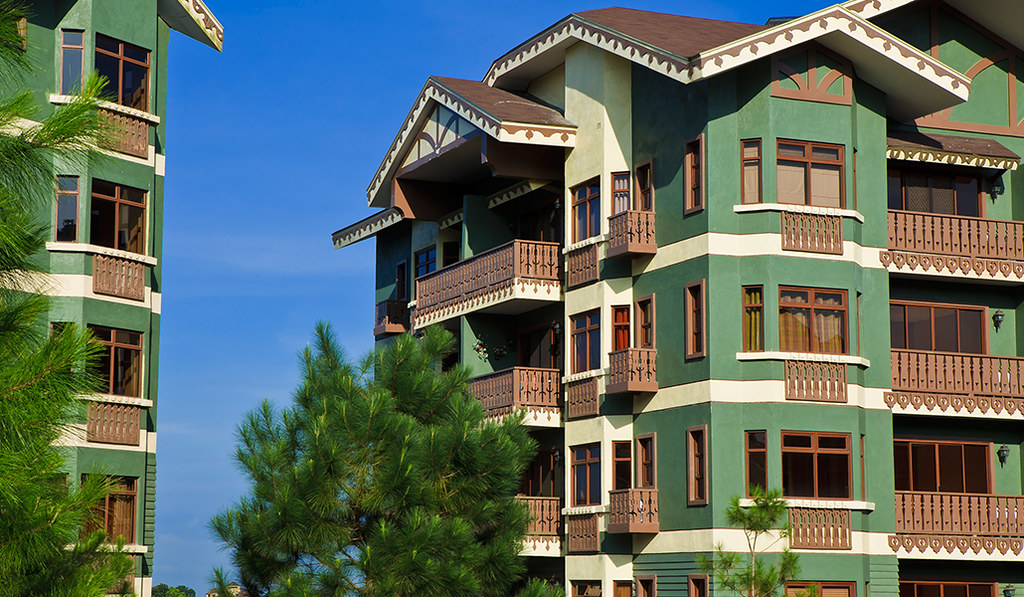 Know more about Brittany Corporation's luxury real estate developments. Visit their website or follow their social media pages for the latest updates on their pre-selling lot for sale, luxury house and lot for sale, and luxury condo for sale available for potential homebuyers.
Read Next: Defining Swiss Home Interior
Read Next: Swiss Food for a Swiss-Inspired Community