BLOGS
Meet Chatelard, Your Luxury Dream Home
Making our family's comfort a top priority is a must for most of us, especially Filipinos, with the culture that we have that is deeply rooted in our family ties. We are all looking forward to bringing our family to a place where we can experience living with ease and abundance. It is indeed a goal for many people to buy luxury homes in the Philippines for our loved ones to enjoy—it will be a dream come true. Meet Chatelard, your luxury dream home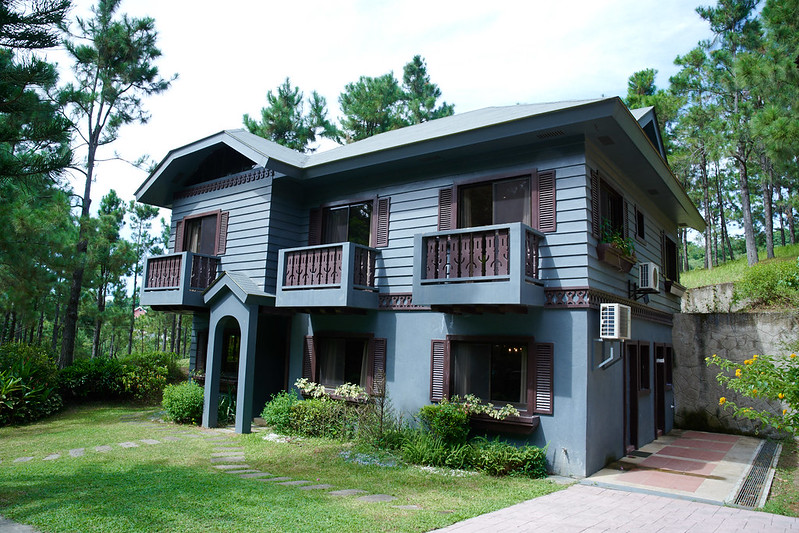 Brittany Corporations offers exquisitely designed ready homes in Crosswinds Tagaytay
Working your way to purchase your dream home is a huge feat. It is a grand, if not the grandest, accomplishment that does not come easy. On the bright side, investing in luxury houses in the Philippines or just real estate, in general, is known for being one of the most lucrative industries you can put your money on. Whether it is for your own family home or you are planning to make it another source of income, it is believed to yield only positive results for you in the long run.
Find Your Dream Home with Brittany Homes
If you are now on the hunt for your dream home, Brittany Corporation has a fantastic lineup of luxury real estate properties, including luxury lots, houses and lot for sale, and condominium units. Brittany Homes is on top of the game when it comes to the development of luxury houses in the Philippines and has an excellent reputation among residents and investors alike. Some popular developments are located in top-tier locations such as Alabang, Sucat, and Sta. Rosa, and Tagaytay.
One of the pride of Brittany Homes is Crosswinds Tagaytay, a luxury Swiss resort located along Crosswinds Drive, Calamba Road in the said province. Crosswinds Tagaytay is an exclusive community with its breathtaking location and charming architectural design. It is an ideal community for those who want to experience luxury living in a rural area that provides serenity and stillness away from the chaotic city life.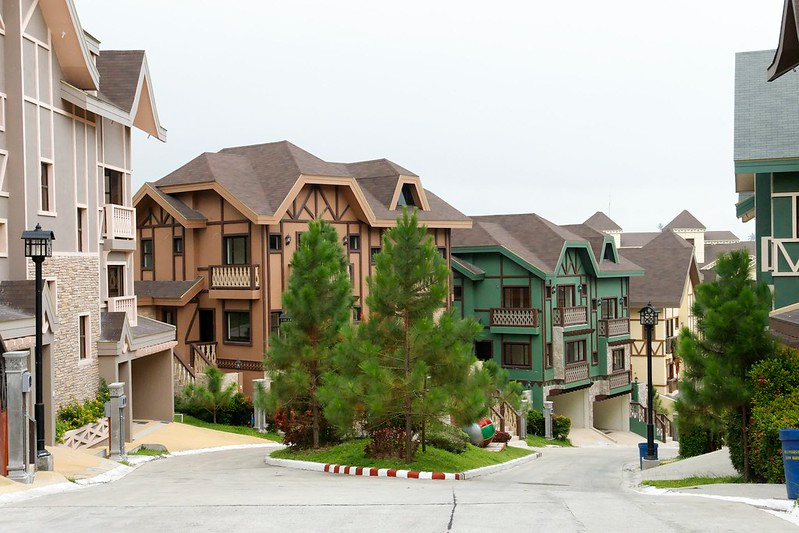 Crosswinds Tagaytay is a private sanctuary with about 35,000 homegrown pine trees surrounding the community
Chatelard Luxury Home is Perfect For The Family
Chatelard is one of the stunning models of Crosswinds Tagaytay's ready homes. The biggest in terms of lot area, Chatelard is ideal for the family, especially if the members will need a space of their own. With Chatelard luxury home's lot area of 285 sqm, this house model can provide the family with a comfortable home that is more conducive to the fun and active lifestyle we all aspire to have.
Brittany Corporation's ready homes are furnished, and buyers are always prepared to move in upon turnover. As the Chatelard luxury home, it has six bedrooms, five bathrooms, and two carports—which is ideal for the family. It is a single detached property, and there is a space around the house that can be utilized to make the area more cozy and homey. Since the houses are inspired by traditional Swiss architectural design called chalets, Chatelard luxury home boasts of its prominent features such as the balcony where residents can relax and live their everyday basking in the peace and quiet of nature.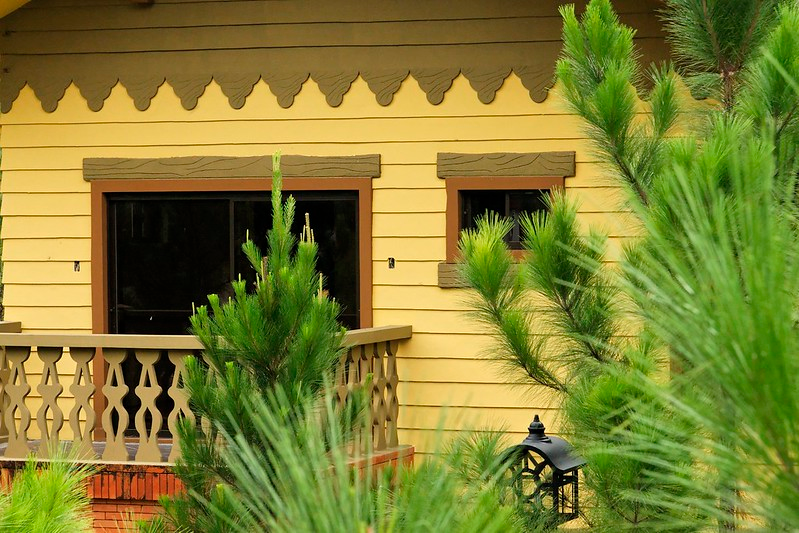 Wooden balconies are one of the key features of Swiss chalets
Another advantage of buying your family home in Crosswinds Tagaytay is that security in this exclusive community is a priority. The safety and privacy of the homeowners are of most significant importance to the developers; that is why cutting-edge security measures are put in place. The houses in Crosswinds Tagaytay, such as Chatelard luxury homes, are equipped with smart locks and safety alarms for emergencies such as fire or break-ins. CCTV cameras can also be found all over the community as an additional layer of protection for its residents. Buying a house and lot for sale in Brittany Homes is the best choice you can ever make for your family.
To complete the luxury living experience, Crosswinds Tagaytay provides an awesome variety of amenities for its residents to support their healthy lifestyles, such as parks, playgrounds, jogging paths, and other open spaces that are most likely appreciated by parents with kids or fur parents. These features are ideal for supporting the residents' active and healthy lifestyle together with their families, even if they are living in a more slow-paced rural setting.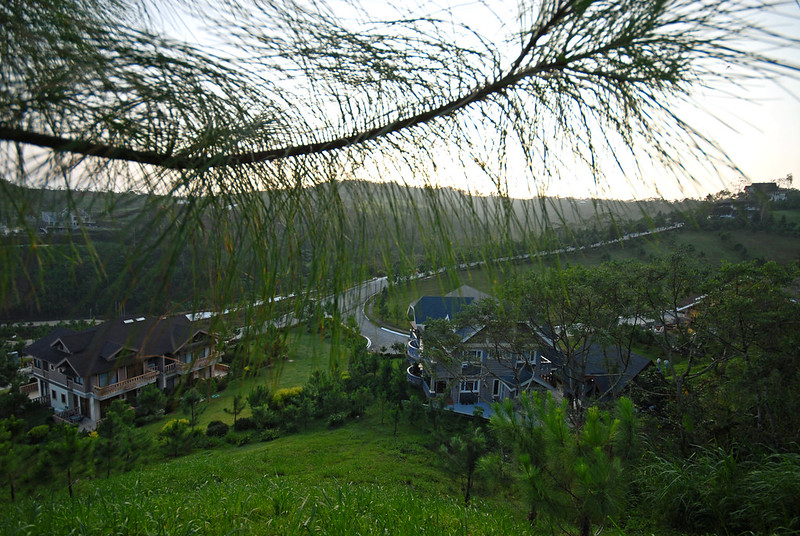 Many recreational activities are possible in Crosswinds Tagaytay wide open spaces available for the homeowners
Residents also have access to features that fulfill the Swiss resort experience, such as the swimming pool, golf course, and function rooms. These amenities are perfect for staycations with family and friends from different locations who want to spend a weekend getaway in your own Chatelard luxury home. These features are available to Crosswinds' residents for a lifetime and are regularly and well maintained for ease and comfort.
Chatelard Luxury Home is Your Dream Home
Brittany Corporation's ready homes are built with top-quality materials and have amazing interior and exterior finishes. Chatelard luxury homes have asphalt shingles with roofing insulation, synthetic stones for the stone cladding, cement clapboard in the paint finish, and wood and metal works in stain or paint finish. The rooms are furnished with the finest fixtures and tiling and have plastered walls and paint to finish the interior walls and partitions. As for the doors, solid panel doors with a standard lockset, casing, and stopper are used. Powder-coated aluminum with a clear glass finish for the windows and all closets and cabinets are modular with cabinet pulls. Needless to say, homeowners will have to do very minimal work like interior decorating and landscaping upon the turnover of Chatelard luxury homes.
For your family's much-needed quick getaways like a usual Sunday brunch or an afternoon tea party, the aesthetically-pleasing cafés and restaurants of Tagaytay are just around the corner. One of which is Coffee Project's newest café in Tagaytay called Ruined Project? which is located right around the neighborhood along Crosswinds Drive. This place is perfect for a chill coffee or tea break to have a change of scenery once in a while. Ruined Project? also offers such as breakfast meals, pastas, and snacks like burgers and pizzas in its rustic garden themed interiors.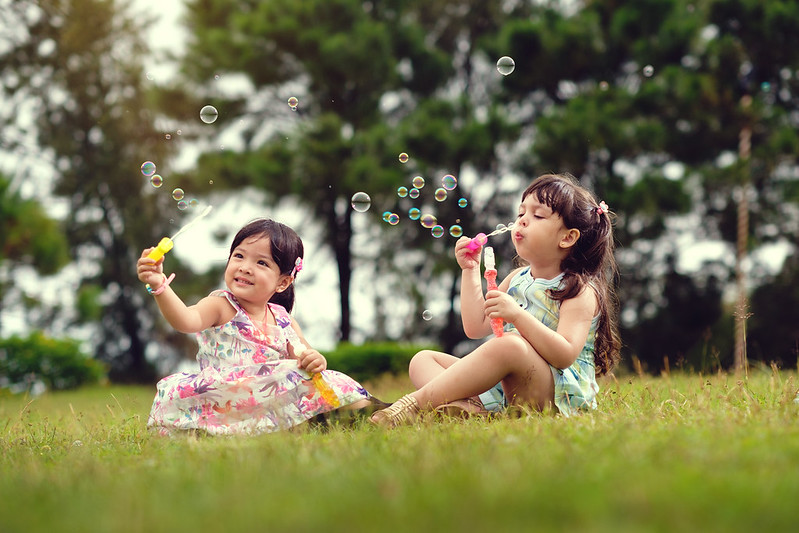 Have your dream home in a place that will cater to your family's recreational activities
Whenever you feel like taking a break from the Swiss themed community of Crosswinds Tagaytay, there is another world-class café in the area that will make you feel like taking a vacation somewhere else. It is called Napa at Crosswinds which is heavily inspired by the design of rustic houses in the middle of the vineyards in Napa Valley, California. With the combination of wooden interiors, alfresco dining set-up, and good food, this place is ideal for your family's lunch or dinner out events.
If you are not a fan of wine and the food they offer at Napa at Crosswinds, you can try Café Voi La which offers a lot more options of home-styled dishes. It is another place around the neighborhood that is ideal for the family especially with their bestseller cakes that the kids will surely love. On the other hand, like Napa at Crosswinds, there is also a great selection of wine in Café Voi La that the adults can enjoy.
Chatelard luxury home is a clear winner when it comes to size, design, community, and even its location's accessibility to many establishments needed for both emergency and recreational needs—some of the things that are usually on top of our list when it comes to finding that dream home for us and our families.
Conclusion
Buying your dream home for you and your family is hard work and will not happen overnight. There will be plenty of preparations, searching, and processing that will happen between the day you decide to buy and the day you can finally move into your new house—which might take months or even years. Before you can finally taste the sweet fruit of your labor and live in your dream home, you need to make one important decision that will somehow dictate the course of your journey to becoming a homeowner—choosing the right partner.
Brittany Corporation is the top luxury real estate developer in the country. When it comes to luxury homes in the Philippines, partner with the expert and a well-reputed developer. There is a wide variety of real estate properties you can choose from Brittany Homes: luxury homes in the Philippines such as lots, house and lot for sale, and condominiums. Choosing a well-reputed company to assist you every step of the way will make the process so much easier.
READ NEXT ARTICLE: EXPERIENCE WORLD-CLASS WITH AUGUSTA