BLOGS
Experience World-Class with Augusta
These days, people are surrounded by highly urbanized environments. Skyscrapers abound in our cities, taken as signs of progress and prosperity. The hustle and bustle of the town is part of the reason why it is overwhelming. If you and your family are looking for a home that feels like an oasis away from the city's constant hustle, look no further than Augusta.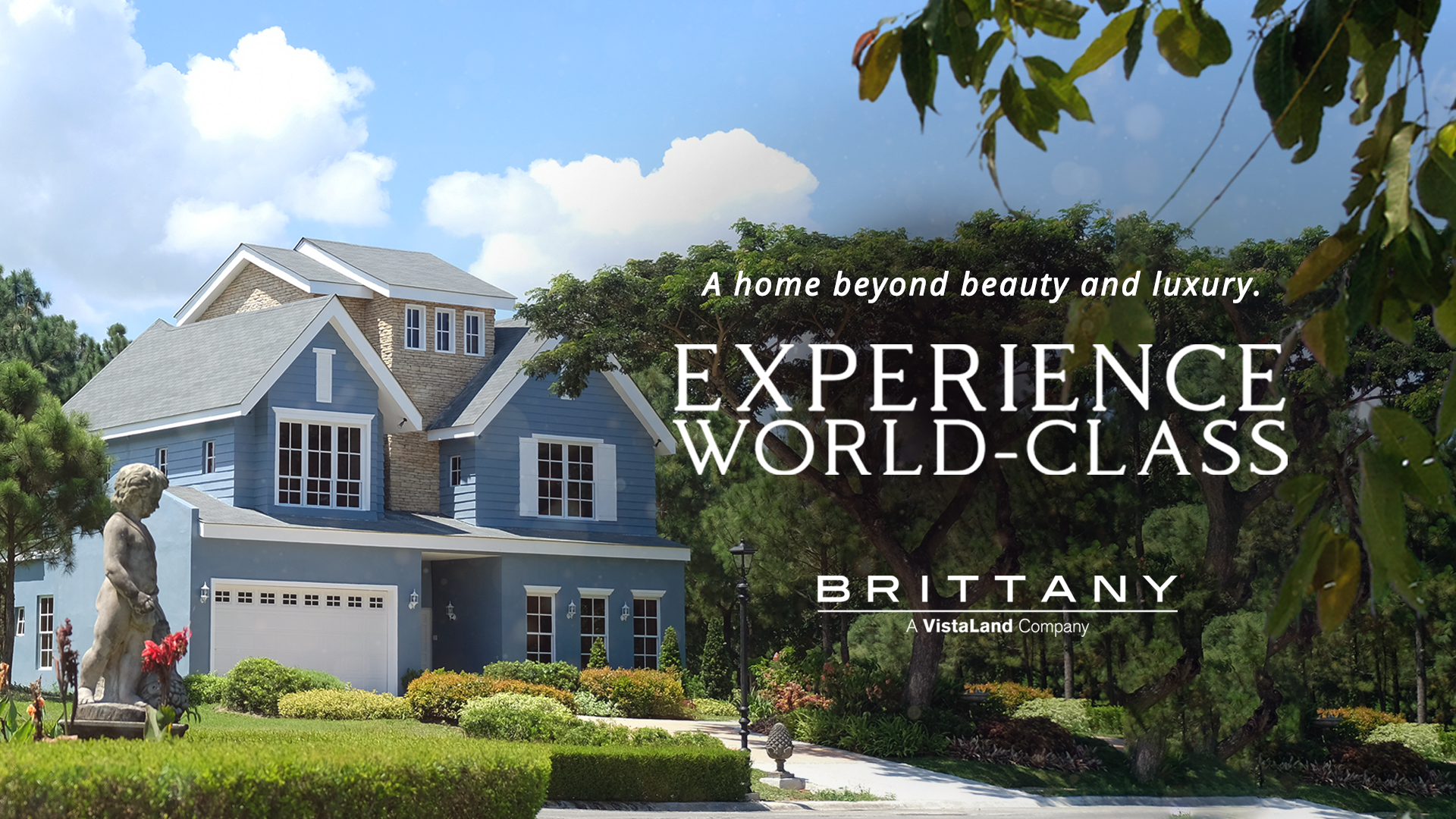 Luxury Homes in Augusta
The Augusta, developed by Brittany Corporation, is a high-end residential community. Augusta, which is located in the heart of Laguna, is an excellent place for families who want to be closer to nature.
Deciding to purchase a luxurious home in a desirable neighborhood is one of the best decisions you can make for your financial future. Even though numerous options are available, Augusta combines the best elements of grand luxury living with the benefits of being connected to nature while remaining close to major establishments and facilities.
The Brittany Corporation is well-known for developing exquisite luxury real estate, and Augusta is one of their most notable projects in this category. With Brittany homes located in the heart of this burgeoning city, you can take advantage of everything Santa Rosa Laguna offers.
The Beauty of Santa Rosa
Rising from its humble beginnings, Santa Rosa is now considered a premier city in South Luzon. Santa Rosa is the Lion City of South Luzon, and it enjoys a prosperous economy well suited for world-class lifestyles and luxury living. Despite being a central hub for several businesses and manufacturing plants, Santa Rosa maintains its connection to nature with lush greenery and numerous trees.
Luxury Living at Augusta Santa Rosa
Peaceful Environment
Located in Augusta's sprawling and picturesque landscape, Brittany homes are available. Learn about Augusta and its harmonious blend of city and nature, a 15-hectare luxury real estate development that preserves the beauty of the surrounding natural landscape while also providing easy access to more modern-day city life amenities.
Classic Charm
Live a life of luxury in the world-class homes of Augusta. The exclusive community is designed to evoke the classic grace and timeless charm of the American South. The Brittany homes here are inspired by the grandeur of Colonial American architecture, celebrating grandeur, luxury, and sophistication.
Top-Notch Amenities and Facilities
If you are looking for a luxury house and lot in Santa Rosa that is perfect for young and growing families, this luxury community is the first place you should consider. The district also provides residents with spacious and impeccably maintained shared amenities, such as the Peach Tree Clubhouse, where they are free to host events, a sprawling swimming pool, and several landscaped parks where families can happily lose track of time.
Residents working on building healthier lifestyles are free to use the exquisite community's basketball court and jogging paths. Children will also enjoy playing in the safe Environment provided through the playgrounds in Daisy Park.
Experience Augusta and the Beauty of Nature Combined
Augusta is located near Georgia Club, another world-class Brittany Corporation development. Augusta's signature serene and idyllic community provides an escape from the noise of daily city life, embracing residents in a haven surrounded by the calming wonders of nature.
A Nature Reserve Right at Your Doorstep
Augusta is genuinely a cut above the rest of the country's luxury real estate developments. Aside from finding a hidden gem of a luxury house and lot in Santa Rosa, Augusta planned to have a gated community that welcomes its residents into a home surrounded by nature. Experience Augusta and its pure Environment, which is home to at least 62 different species of rare birds.
Live in a Tree-Lined Luxury Community
The clean and crisp air is also a guarantee in this community, courtesy of over 1,200 trees within the development. Several trees are even more than fifty decades old, standing sentinel by the street of the exclusive community, combining the timeless beauty of nature with modern-day luxury living.
Nothing says luxury like a world-class home that is beautiful, spacious, and built to stand the test of time. When set against the serene backdrop of trees and greenery, the Brittany homes of Augusta become your relaxing personal oasis.
This luxury community is designed in harmony with nature, as seen in the street lined with dutifully-maintained trees. Several parks and green open spaces also provide residents with a place to gather as a family or celebrate events with friends while surrounded by lush and verdant scenery.
Help Invite More Calm Into your Home
When you experience Augusta, you also experience complete rest content in knowing that you and your family reside in a secure community away from the noisy city life and distractions. At Augusta, you will find the peace that only elevated luxury living gives.
Live With the Grandeur of the American South in the Philippines-
The southern part of America is well-known for its sprawling estates and big, luxurious homes. These homes are designed with lots of space and room to serve a growing family. To experience Augusta is to share the sophistication of American colonial houses in the heart of Santa Rosa.
At Augusta, you will find a luxury house and lot in Santa Rosa Laguna that gives you timeless old-world charm while still providing luxurious modern-day amenities. Each home in the community is inspired by American architecture, complete with several bedrooms, en suite bathrooms, balconies, attic spaces, a 2-car garage, spacious porches, and lush gardens.
The exterior of these homes also features charming details such as shuttered windows and wrought iron designs. Brittany Corporation offers several home models you can choose from. But if you prefer to build and design your own home, that is also a viable option. Whether you decide to invest in a luxury house and lot or purchase a lot to build your own home, you will not regret living in Augusta.
Why Choose Augusta and Brittany?
British Columbia-based Brittany Corporation is a wholly-owned subsidiary of Vista Land, which has a more than two-decade track record as one of the country's leading real estate developers. Brittany is committed to carrying on this tradition of excellence by providing world-class homes and luxury real estate. This company has ensured that every aspect of the house and community is designed to provide residents with the most luxurious experience possible at Augusta.
Brittany homes are designed and built using top-notch materials and handled only by the best builders. Shared community amenities and spaces are intentionally constructed to cater to everyone's needs aside from being beautiful, highly functional, and safe.
At Augusta, Brittany has built a perfect community for every stage of your family life, whether you are buying a home for a young and growing family or investing in a home where you can retire in comfort and peace.
A Prime Location for All Your Needs
The city of Santa Rosa has quickly become a significant player in the South Luzon region. Thanks to the city's economic growth, Augusta has become a popular place to live, making it a desirable place to call home for many people.
Augusta is located close to establishments, malls, unique restaurants, events locations, outlet stores, churches, and hospitals which provides homeowners with everything they need and want without traveling too far from their homes.
Never Too Far From a Good Time
Aside from proximity to necessary establishments, Augusta is also situated not too far from several premier recreational destinations, including Sta Elena Golf Club and The Country Club. Families and couples who fancy a quick outing are also in a prime spot at Augusta since it is also close to the best beach resorts and seaside destinations that Batangas offers. If residents desire to go somewhere colder for a weekend getaway, having a home in Augusta also places them a short drive away from the world-class splendor of Tagaytay.
Live Near the Top Schools
Santa Rosa has also become a hub for top educational institutions. Luxury homeowners residing in Augusta are guaranteed to find the best schools in the area for their children. And even if these parents decide to send their children to schools outside of Laguna, it will not pose a problem because Santa Rosa is well-connected to other cities like Makati or Metro Manila.
Final Thoughts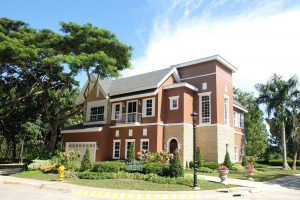 Luxury living inspired by the architecture and old-world charm of the American south is what Augusta by Brittany has to offer. This master-planned exclusive luxury community is located in the heart of Santa Rosa. This thriving city has grown to become one of the most prosperous cities in the area, but you can still see its natural landscapes. Despite being located in a bustling city, once you enter the gates of Augusta, all the city noise melts away, and you are welcomed to a nature-filled paradise that you proudly call home.
To experience Augusta is to live in complete luxury and security without losing your connection to nature. This community's lush trees and green open spaces inspire residents to embrace a calmer way of life that helps them recover from long and busy workdays. Live in commune with nature and with the best modern luxuries that life offers at Augusta.
With Brittany Corporation, you can find the best luxury real estate in the Philippines. In Santa Rosa, Augusta is the best place to start searching for a gated community and luxury house and lot. Follow us on Facebook, Twitter, and Instagram, and see our website to learn more about the other properties Brittany Corporation owns.