BLOGS
Advantages of Selling for a Reputable Real Estate Developer
Currently, there is a wide array of investments that could bring you good fortune. There are stocks, bonds, bank products, insurances, and the most well-known of all, real estate properties. Investing for a property can be maximized through rental purposes, having it rented out, or end-use, wherein one is seeking for property as  for personal use. Investing in real estate properties gives the benefit of having great returns because of its massive value appreciation. The real estate industry is a fast-paced industry that promises a passive income or long-term cash flow, and collaborating with a reputable real estate developer is key to securing worthy investments.
According to Pueblo de Oro, as the whole country goes on quarantine and homes are where individuals spend most of their days, choosing and acquiring a sustainable and decent residential property has become all the more important nowadays. Aside from this factor, the real estate industry has become more appealing to both domestic and foreign investors.
While investing in the real estate industry is a superior investment, selling for real estate developers is also a good-long term accomplishment and ensures a good return of income. There are a lot more possibilities and opportunities in selling real estate. Although becoming a real estate seller requires different skills to fit the job, it is a lot easier and less time-consuming than most jobs. The job offers flexible working hours, high commission or incentive percentages, and a wider network. A real estate agent or seller requires good communication skills  and pleasing personality when it comes to engaging with clients or potential buyers. Being in the real estate industry also comes with good experiences acquired from the job. These are the advantages of being in the industry of real estate. 
A reputable real estate developer has more than just skill
Aside from skills, personality, and knowledge, landing a reputable real estate developer is a game-changer in becoming successful in the field. Vista Land and Lifescapes Inc is perfect for those seeking an opportunity in real estate as a seller. The company has wide arrays of properties to be offered to different segments of real estate investors. Under Vista Land, Brittany Corporation is a reputable company that offers high-end property developments which are also known as luxury property developments. Brittany Corporation's luxury properties are found all over the south of Manila. These master planned developments are well-known for their world-class themed communities. Inspired by the world's popular destinations, Brittany has four key areas that offer house and lot packages, condominium units, and lot packages. Brittany Corporation's properties are scattered in accessible locations such as Alabang, Sucat, Sta. Rosa Laguna, and Tagaytay.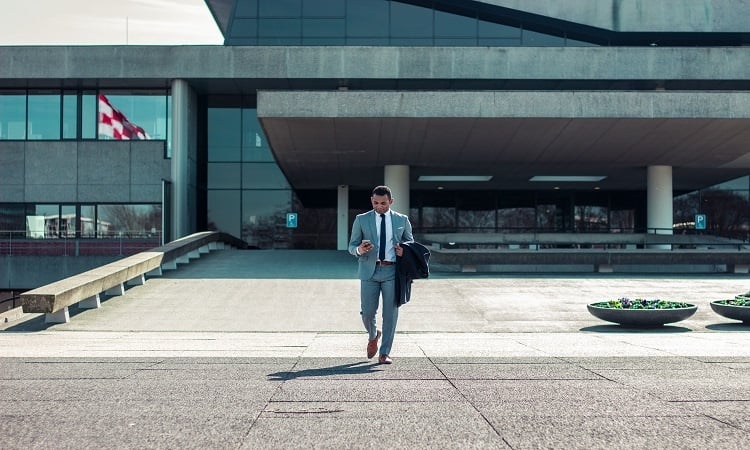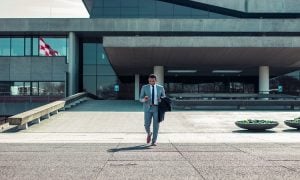 Crosswinds Tagaytay as the hallmark of a reputable real estate developer
Digging deeper to a property that is very attractive to investors, Brittany's project in Tagaytay area, Crosswinds Tagaytay is indeed a destination itself for its breathtaking view of the metro skyline, close proximity to high-end eats, and many more factors that amaze goers and investors. Crosswinds Tagaytay is the only pine estate in the Philippines, consisting of over 35,000 pine trees in the community. Crosswinds is a master-planned luxury development in the country's most popular tourist destination, attracting a massive group of investors. Given that there is a high demand for property development, there is nothing but good opportunities for real estate agents and brokers. Sellers, brokers, and agents have a variety of property types to choose from in offering Crosswinds Tagaytay to clients or potential investors. 
A wide array of what Crosswinds has to offer
May it be pre-selling or ready for occupancy condominiums, house and lot or lot only packages, these are all available to potential investors. Crosswinds Tagaytay's Alpine Villas pre-selling condominium property that is soon to rise across the Ruined Project aesthetic-themed café, is best to offer to clients looking for a rental investment, as well as Crosswinds' the Grand Quartier that sits at Crosswinds breathtaking vantage point. Both Alpine Villas and Grand Quartier at Crosswinds offer studio units and one-bedroom units. Crosswinds also offers house and lot packages or ready homes, Chatelard and Lucerne, for those seeking for their dream vacation home.  Pre-selling lots at The Terraces of Lausanne and Crosswinds ready lots are also available to offer to investors looking to build their own Swiss-inspired sanctuaries at the highest peak of Crosswinds. These luxury ready for occupancy house and lot properties are inspired in classic Swiss-themed homes.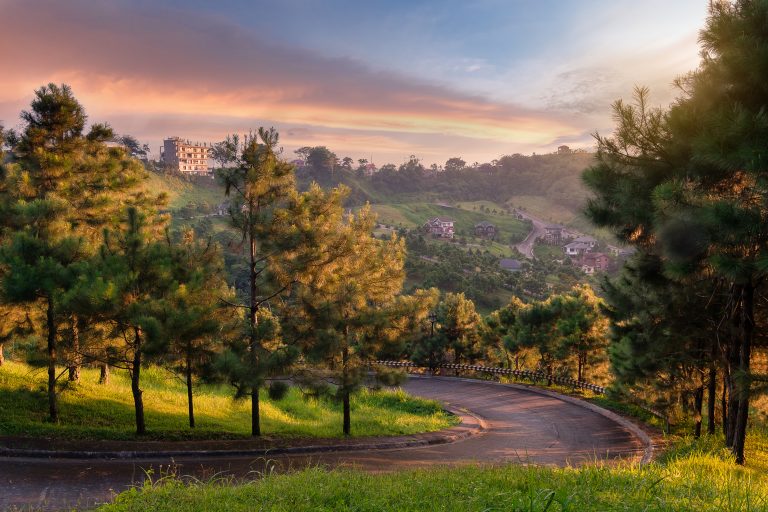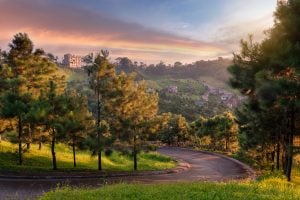 How collaborating with a real estate developer increases your investment opportunities
This luxury community promises a passive income and uncountable opportunities for its sellers and brokers. You can never go wrong with selling for Crosswinds by Brittany Corporation as it has a lot of offers and advantages for its brokers and sellers. Not only a vast number of opportunities, selling for Crosswinds Tagaytay gives its brokers and sellers the luxury to be on top of their game through webinars, product knowledge seminars, site orientations, and other opportunities to be familiarized with what they are selling. Crosswinds holds regular product knowledge seminars for its brokers via virtual or face-to-face meetings and discussions. During the seminar, brokers and sellers get to know the project deeper such as its different product offerings, unique selling propositions, and the technicalities of each property type. Aside from seminars, broker groups and sellers also get the opportunity to be invited for a site viewing or a site orientation, wherein they are able to go on an ocular at the actual property site and see first-hand the different properties that Crosswinds offers. 
During site orientations, Crosswinds Tagaytay offers free meals and product sales kits for brokers such as brochures, maps, plans, layouts, and other materials that they would be needing for their sales inquiries. Another factor to consider selling Crosswinds properties is the monthly promotions and uncountable incentives that gives countless opportunities and good return of income for skills and efforts. Crosswinds give additional incentives for brokers and sellers as part of the specific promotion of the month. Sellers and brokers get to enjoy not only these exciting incentives, but also savor the perks of having a full access to the Crosswinds' fresh inventories and materials to be used for their inquiries. Aside from this, brokers and sellers also have an all-time assistance from Crosswinds in closing their deals with their investors. 
There are countless perks, benefits, and opportunities in selling Crosswinds properties. As part of giving its brokers and sellers hassle-free registration, Crosswinds has an online accreditation platform to give easier access to interested brokers and agents. Crosswinds brokers and sellers are entitled "The Allied Circle" and becoming one of this prestigious group is made easier. Now that everything is made digitally, becoming one of The Allied Circle is all the more convenient. To be an accredited seller of Crosswinds, you may fill out this form with all the necessary information needed according to its applicability to you. The online accreditation form requires valid IDs, contact details, and basic information for you to become a part of The Allied Circle. Your data will automatically go to Crosswinds' database and registers as an accredited seller of Crosswinds. Once done, you will receive an email for confirmation and all the necessary documents and materials that you would need for sales inquiries will be forwarded to you. 
For property inquiries or assistance in registering as an accredited broker or agent, please contact (0977) 356 9410 or simply dial 855- BRITT.