BLOGS
Southern American Lifestyle in Laguna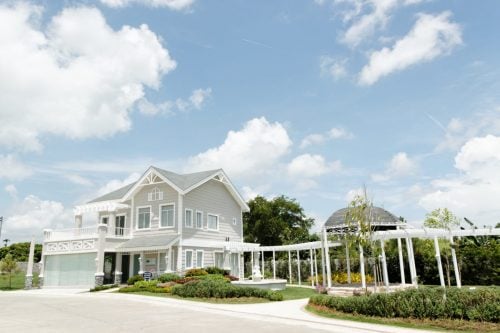 Like the picturesque homes of "Gone with the Wind", fall in love with these homes.
Laguna's continuous progress towards a modern and urbanized locale makes it a hub for different business all throughout the country, even international companies have seen their business thrive with their local branches and satellite stores and offices in Laguna. Sta. Rosa City, dubbed as the Makati of the South, spearheads the transition towards an economic and industrial zone community as evident in some parts of its city that houses renowned brands in automotive, food and beverage and electronics, making working opportunities abundant in the area. In addition to the city's booming economy, it is also an ideal home location from individuals working in the metro, with access points thru SLEX and other major road networks, getting in and out of the city going to the capital is an ease. The rapid urbanization of the city might give the impression that it might be difficult to think that a neighborhood with sprawling landscape amidst a progressing community still exists. Brittany's Laguna home offerings found in the heart of Sta. Rosa, begs to differ.
Imagine waking up to nature's embrace, relaxing views of swaying leaves partnered with the sounds of birds chirping in the distance. Opening your windows bring in natural light from the warm sun backed up by cool winds from lush trees towering over your house. A step outside brings you a sight of beautiful thematic homes inspired by the countryside lifestyle, while green crowning trees greets you with its calming vibe. This is a staple in Brittany's Sta. Rosa, Laguna projects, an experience you'll surely anticipate every morning to set the tone for the day right. Ideal for people looking for a nature escape while still being in proximity to the convenience of city living, Our prime house and lot offerings in Laguna are perfect for those who want to weave a gracious life for their families and neighbors. Both developments, Georgia Club and Augusta, feature Brittany's signature thematic homes that are reminiscent of the traditional Southern American style that conveys classic elegance of the stately mansions and plantation homes during the 18th century. Homes eminent of countryside living shows stately mansions highlighted with distinct features such as wrap-around porches, white picket fences, shuttered windows, gabled roofs, and rope swings. Completing the overall convenient experience of living in Brittany's Sta. Rosa projects is its stone's throw away location to essential commercial establishments like schools, groceries and hospitals as well as malls like Vista Mall Sta. Rosa.
Suggested read: South America's Most Iconic Dishes
Homes in Augusta and Georgia Club invites you to build the home you dream of – where neighbors become friends and friends become family. Augusta and Georgia Club's classic homes for modern day living lets you bask in a nature-inspired neighborhood that is easy to fall in love with. Come visit our homes and live the opulent life amidst nature's canopy.
Read Next: Luxury Living in Laguna | Luxury Homes by Brittany Corporation
Read Next: Taking You Back to Southern American Home Styles | Brittany Homes
Read Next: Dos and Don'ts When Moving To Your New Home at Georgia Club Sta Rosa
Read Next: Different Types of Condominiums in the Philippines
Read Next: DUCO Travel Summit in Italy: All You Need To Know