BLOGS
The Feel of Colonial Living at Georgia Club
Most people have the design and theme they desire for their ultimate dream home. Some wish for an Italian-inspired home, others a home with Swiss inspiration, while others go for colonial homes. The latter is a classic American building style emerging during the colonial period. As the modern world advances, colonial designs in homes became more luxurious in feel and appearance. In fact, there are lots of luxury houses that are inspired by the colonial architecture and theme. The best example will be Georgia Club – a residential community developed by Brittany Corp in the heart of Sta. Rosa, Laguna.
This community has brought to life the elegance of colonial American homes built on properties featuring reserved-like nature. The community is sitting on a 15-hectare land with the developer taking pride in the property development and building of the ideal luxury homes Philippines for homeowners who like to feel and see nature up close and personal. Living here, you would not have to make compromises. Georgia Club's signature residences and homes can be appreciated in the details of architecture that is indicative of the Southern American style.
This includes the popular white picket fences, wrap-around porches, shuttered French windows, brightly-colored doors, rope swings and gabled roofs – these themes and designs truly convey the classic yet elegant vibe of the plantation homes and stately mansions during the 16th century to 1900s. The community where Georgia Club was built provides everyone with the needed peace of mind and refreshing comfort, which is ideal for people looking for a home with tranquil life.
In addition, the community is perfect for those who want to be close to the nature. Brittany Corp., the developer of Georgia Club constructed the homes amidst the scenic beauty of nature with great care to the surroundings. You will enjoy the extensive woodland having more than 1,200 tall and mighty trees which are at least five decades old. Examples of these trees include the country's national tree, the Narra, Gmelina, Acacia and Mahogany. The thriving flora and fauna within the land is truly amazing that any nature lover would enjoy. With the natural landscape, relaxing and taking refuge in the homes of Georgia Club truly encapsulates the colonial-inspired living.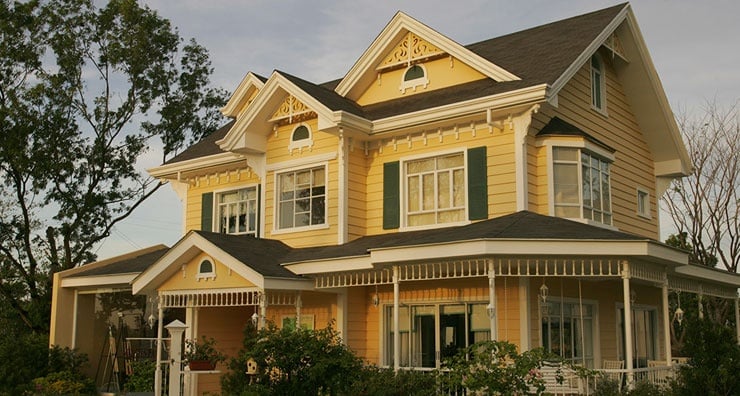 Another good thing about Georgia Club is that you get to enjoy a rural setting without moving too far away from the city. Sta. Rosa, Laguna is just a few minutes away from Alabang, Muntinlupa and is also a developed and progressive community. It is also nearby prestigious schools such as Brent International and San Beda, Alabang and is also within easy access to Asian Hospital and other medical facilities. There's no shortage of shopping, golf, amusement parks and other fun activities. At the end of the day, you get to drive home to a quiet neighborhood and rest in the luxury of your colonial-themed home.
Now that's what we would call a perfect life.
Read Next: Greenhouses Ideas for your Home
Read Next: A Guide to Your Luxury Jet Vacation
Read Next: Hairstyle Trends of 2022
Read Next: Healthy Breakfast Ideas You Should Try