BLOGS
Copy These Georgia Club Country-Style Kiddie Bedrooms!
There's no place like a luxury home at Georgia Club, where luxury meets American Country home design. However, no luxury home is complete without a personalized and comfortable bedroom. Check out these darling kiddie bedrooms and grab these ideas for your own home.
Dream Kiddie Bedrooms for Girls
Here's a girl's dream bedroom. Your little girl or young lady will feel just like a princess with a charming bed piled with beautiful pink pillows in ruffled shams. Sweet pink stripes complement the whimsical pattern of the mint green wallpaper embellished with little robins and flowers.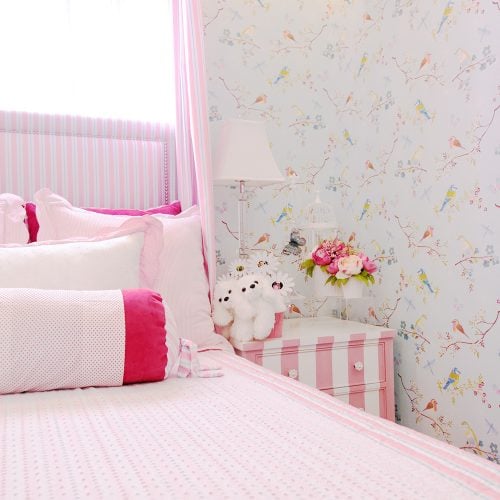 You haven't been through childhood if you've never liked a double decker bed! This one looks straight out of a child's fantasy. Deep blue walls are the perfect foil for simple white double decker beds. By using bold colors for the furniture in kiddie bedrooms, your child's imagination is sure to be inspired.. Your child is sure to love this.
Dream Bedrooms for Boys
Create even more space in your child's room with this clever solution. A charming bed with a study desk below turns this room into a girl's dream domain. Your daughter will be the envy of her friends!
The bold cobalt blue resembles a cloudless sky on a perfect day. This bedroom has got "cheerful" written all over it. Apple green lamp shades and pillows and playful stripes complement this wonderful country-style bed for the young little man in your life.
This room inspires dreams of sleeping among fluffy white clouds surrounded by little angels! A color scheme that's beautiful no matter your child's age. The restful ambience of this room is sure to give your kids the quality sleep they need to be the best versions of themselves.