BLOGS
Greenhouses Ideas for your Home
"God Almighty first planted a garden. And indeed, it is the purest of human pleasures."
-Francis Bacon, English philosopher
Plant parent is a term that is used for a person who is fond of plants. Although in 2020, amid the pandemic, new terms were born in the Philippines: plantitas and plantitos. As an agricultural country, there are locals who are already doing gardening, but the popularity of it as a hobby became a boom during the quarantine period.
Since the Filipinos are locked in their homes, they are looking for new hobbies that would keep their mind off the harsh reality the whole world is currently facing.
If you are one of these plantitos and plantitas and you want the best for your babies, why not build them a greenhouse? 
Award-winning American star Julia Roberts, Famous American actress and model Zooey Deschanel, and American television personality, fashion designer and author Lauren Conrad are some of the celebrities who have their very own greenhouses. If they can do it despite their busy schedule, why can't you?
If you are nervous that you cannot take great care of your greenhouse because of your hectic schedule, think of these names once again who have curated wonderful gardens despite their hectic schedules. If they can do it, so can you!
If you have never heard of a greenhouse, do not worry, we will walk you through it.
According to the Britannica Dictionary,  a greenhouse is a building mapped out for the protection of delicate or out-of-season plants against the excessive cold or heat. The plant houses can be traced way back into the 17th century, where ordinary bricks or timber shelters were used. Can you believe that greenhouses were already a thing even before?
Well, today the greenhouses are also glasshouses because not only glasses became cheaper, but modern forms of heating became available as well. We all know that our plants need numerous things, such as light, warm temperatures, air, water, and nutrients to bloom healthily. Greenhouses confines heat and light for your plants, so the only thing you have to take care of is the water and nutrients your plant needs.
Here are some fantastic ideas for creating the ideal greenhouse!
With these amazing ideas for your greenhouse, surely you would want to build your own.
1. Begin with plants that are easy to grow.
We are all aware that starting your own greenhouse is not a simple task to undertake. When starting out, it is highly recommended to grow plants that don't require a lot of attention. Because you are still learning about gardening and have a lot of other things to take care of in the greenhouse, it is best to start with plants that do not require a lot of attention.
Suggested Read: Condo Gardening: 10 Household Items To Get You Started
The following are examples of vegetative plants that can be grown with relative ease: cherry tomatoes, lettuce, radishes, coleus, basil, and others. Sunflowers and marigolds are good choices for flower arrangements. If you are successful in growing these plants, it will boost your confidence, and you will be able to move on to more complex and beautiful plants for your greenhouse as a result of your success.
2. Give adequate space for your plants.
Make sure that you prepare for the growth of each plant. Assess how big the space of the plant will reach, so that it would not get in the way of the growth of other plants. If overcrowding happens in your greenhouse, there will be a competition for light and space, thus your plants will be at risk for not only insect damage, but diseases as well.
Suggested Read: Gardening Ideas For Your Home Open Space
3. Keep the pests away.
It is no surprise that pests love to prey on plants, so make sure that you have taken necessary steps to avoid this from happening. Insect catchers, and netting are some of the popular tools in keeping the pests away. For insect catchers, you can use hanging fly papers, spider spray, or wasp traps. Greenhouses require proper ventilation, so it is not advisable to seal them up completely.
With this said, there will always be an opening for the flying insects. To prevent them from entering, hang nettings across the open windows, and other vent points. If the insect catchers and netting still won't keep the pests away you may opt to utilize biological pest control. Each pest has an equated organism that you can interpose in your greenhouse. Place the organism in the infected area of your greenhouse, and they will feed on the pests.
Do not worry about the new organisms you placed, for when the pests are eliminated, they will die due to the lack of food source. It is important as well to keep your greenhouse clean! Including the tools and equipment.
4. Curate a calendar.
The best way not to forget the details and information about your plants, create a calendar. When you do this, you would know when to plant, water, fertilize, and care for each of your plants. Not only that, but you can keep track as well of the progress of your plant.
Feel free to take down important notes on some things that you may notice in your plants, so that you can assess them properly. If you are able to do this, this will lead to such great care for the plants in your greenhouse.
5. Acquire a thermometer for your greenhouse.
If you are new to gardening, this tip may come as a surprise for you. Keeping a thermometer in your greenhouse is crucial because this piece of equipment will give you so much information. A thermometer will tell you when you should ventilate, when you should heat, what places need cooling, and what places you should shade.
6. Share it with the people you love
American educator, author, businessman, and keynote speaker Steven Covey once said that "Nothing is more exciting and bonding in relationships than creating together." If you have a greenhouse, there are many benefits, and one of them is being able to spend time with your family as you garden.
Indeed, gardening in your greenhouse can turn into a family activity. You are hitting two birds with one stone with this; you are gardening vegetative plants that can be eaten, while spending quality time with your family. Furthermore, it will also help keep your family healthy.
Blogger Lauren Conrad shared that her kid would refuse to eat the vegetables on his plate; but after seeing their plants grown in their very own garden, her son Liam would always be excited to eat them. In planting your own vegetables, you are sure of the quality since it is you who personally grew them.
7. Just keep going, even though you have omitted mistakes. 
If things in your greenhouse do not go the way you like, do not get frustrated. In gardening, several factors are included, and you do not have to feel bad if you cannot control some of them. Or if you accidentally overwatered some of your plants, do not beat yourself for it. In time, your greenhouse will be perfect; just have patience.
It is also important that you keep on going despite the obstacles you have to go through in gardening.  According to gardener Janet Kilburn Phillips, "there are no gardening mistakes, only experiments." Remember, no one with a perfect greenhouse started easily, for it takes knowledge, time, and patience.
It's not so difficult to build your own greenhouse, right? Oh, you have a problem? You do not have enough space for your greenhouse? Well, that is no longer a problem, for we present to you: Vista Alabang.
In the luxurious Vista Alabang, there will always be space for your greenhouse.
Located along Daang Hari, Vista Alabang is a project of Brittany Corporation that offers some of the most beautiful houses in the Philippines. For sure, you will find the perfect lot for sale within their 1,500-hectare land area. If you would prefer a small greenhouse, something similar to a miniature greenhouse dome, attached to your home, do not worry because there are Portofino homes where this desire of yours can become a reality.
Suggested Read: Another Step of Amore Into A Greener Community
In Portofino, there are 3 different Italian-inspired communities: Portofino Heights, Portofino South, and Amore at Portofino, and all of them can accommodate your greenhouses!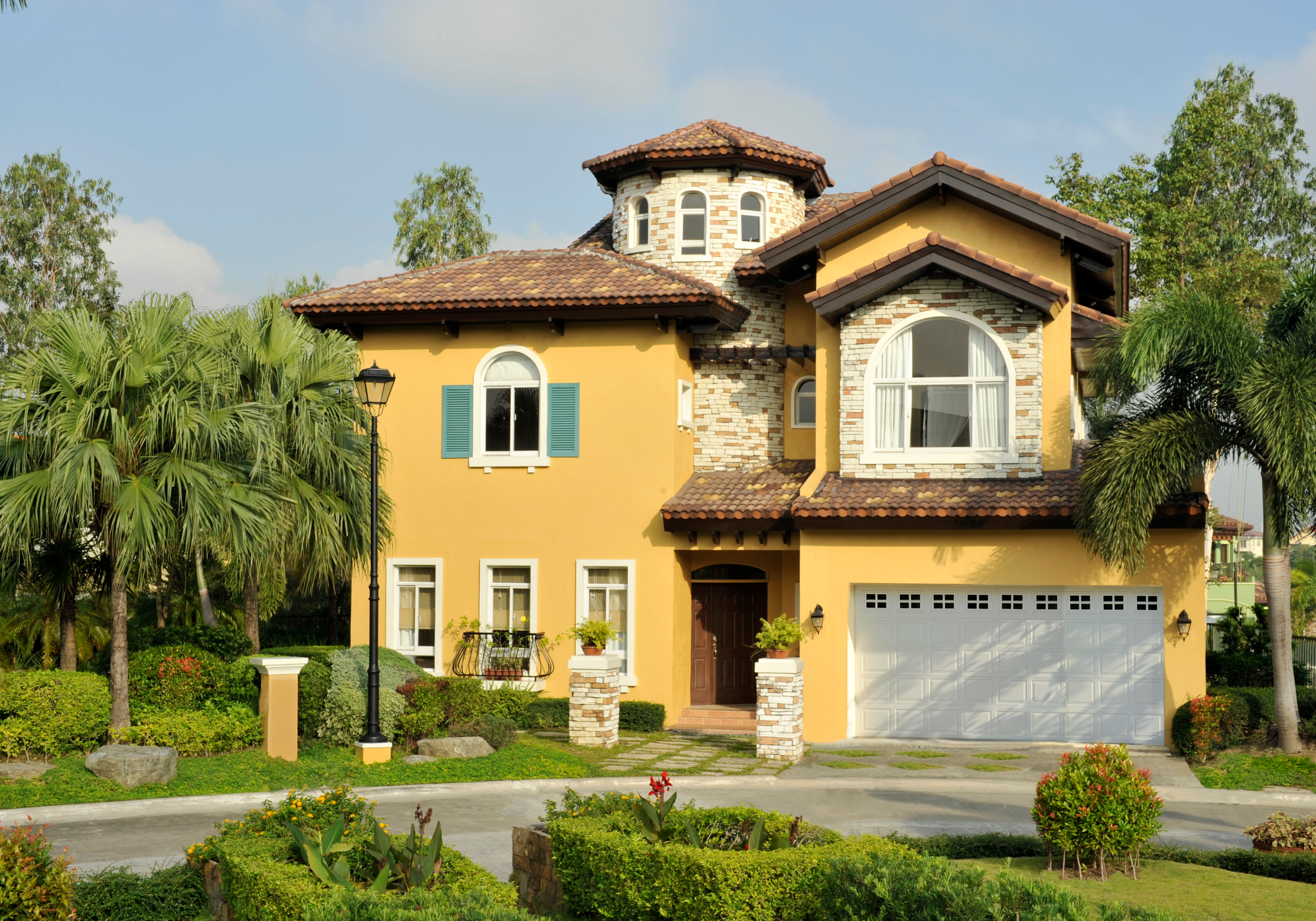 Moreover, your greenhouse will sit perfectly in the green community of Vista Alabang. The luxury homes of Portofino Alabang are encompassed by exuberant landscapes and green open space, which were made even more alluring by Brittany Corporation's in-house landscape management, Greenscape.
In Portofino homes, you will be amazed by the courtyards enhanced by the Italian charm, specifically the architectural details, which include pocked gardens, cupolas, and gabled roofs.
So if you are looking for a house and lot in Metro Manila, and you want to start building your own greenhouse, why not head over to Vista Alabang? Your Portofino home is waiting for you.
NEXT READ: How To Maintain Antique Furniture
NEXT READ: Fulfill your Passion With These 5 Hobbies