BLOGS
Condo Gardening: 10 Household Items to Get You Started
When you live in a condominium, it is easy to feel "too urban," "too stuck in the city," or "too far away from the beauty that is nature." For this reason, some people may not consider purchasing a condo for sale in a desirable location like the city.
Our firm position is that this is not the case when you live in a luxury condo complex in Tagaytay such as Crosswinds Swiss Luxury Resort, and we express our displeasure with this statement.
You will be greeted by lush trees and a relaxing view of the surrounding hills from the moment you step foot on Crosswinds Tagaytay's property.
In Tagaytay, here are some ideas for outdoor gardens that you can create on your own condo balcony at Alpine Villas or Grand Quartier, or even on your own backyard.
Outdoor Garden Ideas for your balcony
The addition of lights to your balcony can transform it into a magical space.
A living room with a chandelier and a chair | Balcony Makeover | Photo from instagram.com/girlandtheword
Adding potted plants and wooden furniture to your balcony to create a tranquil atmosphere
Or just simply fill your balcony with potted plants and flowers
Well, you don't necessarily need to have your own balcony to start a garden because we made a list of 10 awesome gardening items that will make your condo unit a little lush green haven.
10 awesome gardening items that will make your condo unit a little lush green haven.
1. Let's Get Some Plants
In the same way that you can view and get a condo for sale online, you can now shop for plants online too. We found this shop on Instagram, Shop Leaf, and they can help you discover your own green thumb. They have plants for all types of enthusiasts, from beginners to the ultimate "plantitos" and "plantitas".
To make the most of your limited space in a small garden in your condo, you may want to choose plants that can thrive in low light conditions, such as house plants, in order to maximize the amount of space available. You might want to consider purchasing stargazers or bacularis to place in your indoor condo garden in order to make it more interesting. In addition, flowering plants such as carnations, which add color and fragrance to your garden while also providing color, may be included in your garden design.
In the event that you tend to use your condo unit as a vacation home rather than your primary residence, you might want to think about choosing plants that require little maintenance so that they won't wither if you forget to water them or if your gardener isn't readily available when you require him.
Plants can complete that peaceful nook you've been planning to make in your condo in Tagaytay. Read this blog to find out which plants are suitable for beginners: Low Maintenance Plants for your Luxury Condominium | Brittany
2. We Need Some Pots
The plants you've just brought home require suitable containers to grow in. You can purchase some of these one-of-a-kind pieces from Nest Plant Studio to help them grow and flourish. Their pots are not your typical planters; instead, they are distinctive, much like the Crosswinds Luxury Swiss Resort condominium in Tagaytay.
Instead of using plastic pots in your garden, it is recommended that you use clay pots. In spite of the fact that clay pots are more aesthetically pleasing and complement the high-end design of your luxury studio unit, plastic pots can be used if they are placed on top of tables or garden racks and are not prone to breaking easily.
For one thing, condo units are smaller in size than single-family homes, which is especially important if you have young children. However, you must ensure that the plastic pots you use do not give the impression of being cheap; they should be aesthetically pleasing rather than functional in nature.
3. Have you Heard of Potting Mix?
Transferring a plant from the pot it came in when you ordered it to a unique pot you purchased is as simple as transferring from your regular home to a luxury condo in Tagaytay, Philippines. There is only one thing you require. You'll need some sort of potting mix.
A potting mix will help give your plants the proper nourishment to grow in your home. You can get a potting mix through AllHome.
4. You Need the Right Tools
Even if you're going to spend money on your garden, it would be wise to spend it wisely, just as you would on your condo in the Tagaytay district. Pots for Plants offers a selection of simple yet stylish gardening tools for those who prefer not to get their hands dirty when working in their gardens.
5. Plants Need Vitamins Too
Some of us learned the hard way during the pandemic about the importance of taking our vitamins. Guess what? It turns out to be true. Plants, too, require them! Granted, the environment at Crosswinds Tagaytay is excellent, but obtaining these boosters from Pots for Plants won't hurt at all.
These are actually referred to as Plant Care Products, and purchasing them is comparable to finally purchasing that condo for sale because you are significantly improving the quality of your life.
Garden Tools | Photo from instagram.com/potsforplants.ph
www.instagram.com/potsforplants.ph
Find these plant care products important in order to take care of your investments like your dream luxury condo in Tagaytay. Find out why you should buy a condo for sale and invest in a condominium in Tagaytay: Why invest in Tagaytay real estate this 2022 | Brittany Corporation
6. Water the Plants in Style
Because your taste is above average, much like that Tagaytay condo you've been eyeing, we found these above average watering cans from Sustee to give your plants a new lease on life and bring them to life.
It is not appropriate to water your condo unit garden with a standard watering can because it does not complement the high-end décor of your condo unit. Also, it needs to be elegant in order to blend in with the overall ambiance of your condo unit. This Heritage watering can by Sustee Philippines is one that you might want to consider purchasing if you like what you see.
Heritage Watering Can | Sustee Philippines
Just as classy as this watering can is investing in a condominium in Tagaytay. Read more about investing in Tagaytay here: Advantages of Investing in Tagaytay | Brittany Corporation
7. Plants Up in the Air
Do you believe that the condo units you just toured do not have enough floor space for your plants to thrive? Isn't it better to suspend them in mid-air? Hanging planters that are aesthetically pleasing are now available, and you're going to adore them.
If you want to have a garden in your condo unit, hanging plants are another great way to make the most of the available space in your unit. Orchids are the most common type of hanging plant when it comes to home decor. String plants, such as a string of hearts or a string of pearls, are also excellent choices for indoor arrangements.
Just a few of the plants that you might want to consider including in your garden this year are listed above in no particular order.

8. Make Your Plants "Stand" Out
If you are not a huge lover of hanging plants then you might consider purchasing plant stands. This idea is best if you have a more spacious condo unit or if you have a balcony with a place where you can place your plant stand or tables.
They will unquestionably bring beauty to your home while also improving the visual impact of your plants on the overall appearance of the space.
9. Bring Home a Plant Rack Too
Plant racks are yet another option that will allow you to bring more plants into your home while also styling your condo. The good news is that we discovered this plant rack at AllHome that is ideal for your needs. It's also reasonably priced.
We recommend that you place this plant rack on your balcony so that you can easily admire all of the plants you have in one convenient location. This is an excellent addition to your small plant collection.
Layered Plant Rack/Stand | Photo from allhome.com.ph
10. You Need to Know About this Bonus Item we Saw
To be honest, the final item on our list is something of a surprise. Even though it may be something you haven't heard of before, it will almost certainly be the most useful item you will ever receive. Let me introduce you to Sustee Aqua Meter.
In order to keep your houseplants alive, this device is designed to provide notifications to you when it is necessary to water them and when it is not necessary to do so.
Once you've gathered all of the necessary supplies, you'll be ready to start your condo garden and turn your home into a haven of peace and tranquility.
Start your condo gardening with your own condo in Tagaytay – Alpine Villas at Crosswinds
Alpine Villas at Crosswinds is a luxury condominium community where you could make your dream home a reality by purchasing one of the available units. A collection of mid-rise villas ranging in height from six to eight stories will be built near the entrance to Crosswinds' exclusive community in the near future. Despite the fact that Alpine Villas is tucked away from the hustle and bustle of nearby Tagaytay City, it is close enough to enjoy everything the popular weekend getaway has to offer.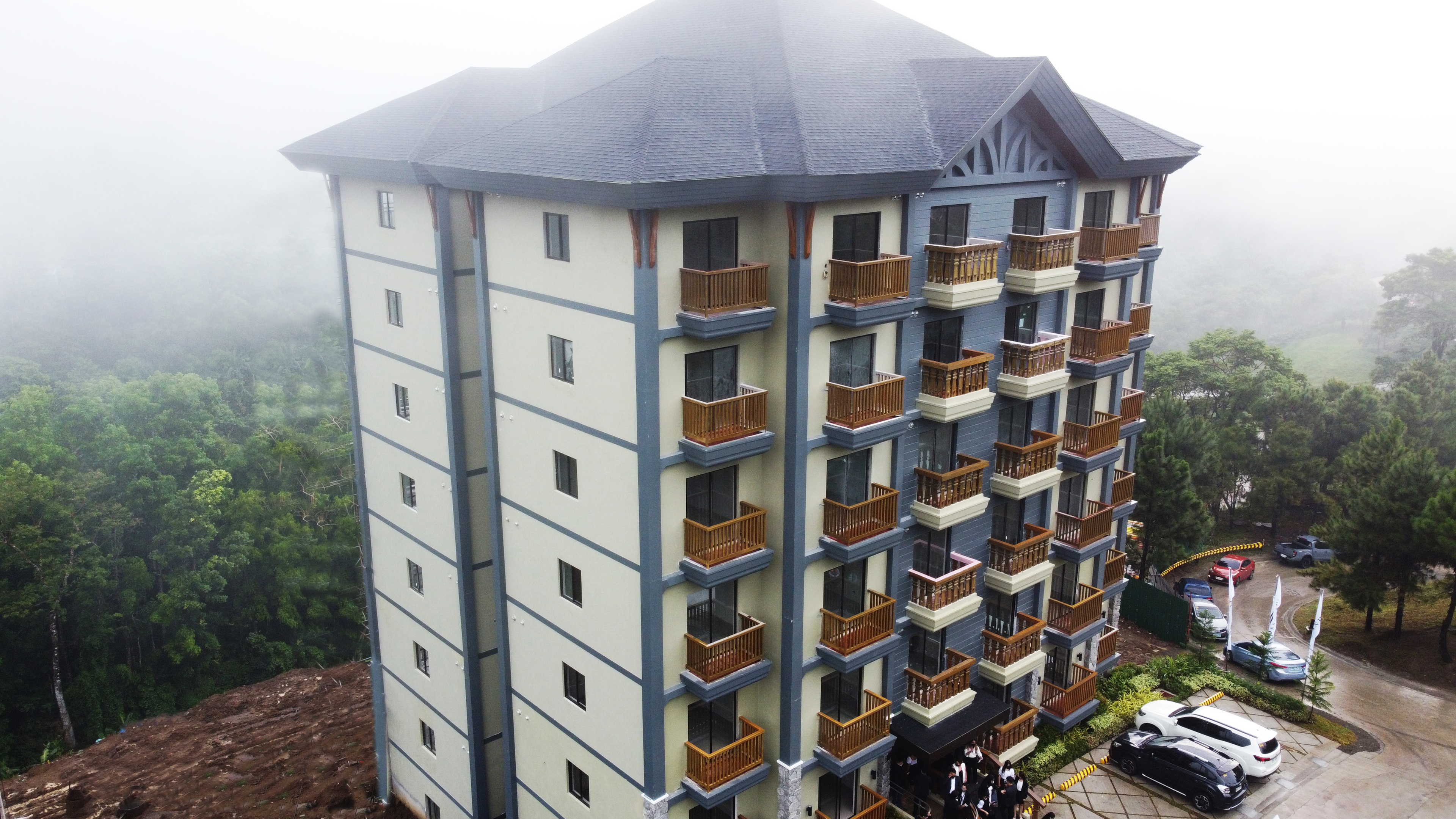 The towers will be constructed directly across the street from a thriving commercial district that has emerged as one of Tagaytay's many attractions in recent decades. Alpine Villas, located in the heart of the city, offers well-designed, space-efficient vertical residences that are protected by 24-hour security protocols, which include a CCTV system in all common areas, Wi-Fi, and building systems.
Alpine Villas is a mixed-use development with a mix of residential and commercial units. The needs of the unit owners and tenants will be met by a variety of staff members, including a concierge, a receptionist, and security personnel. This luxury enclave within Crosswinds Tagaytay will have its own fitness center, swimming pool, and clubhouse with a function room, which will be ideal for hosting important events in one's life as well as for decompressing when one needs to do so. These are just some of the amenities available at Alpine Villas, one of the most luxurious condominium developments in Tagaytay.
It provides an escape, a safe haven, safety, beauty, and tranquility to those who seek them. The fact that this is what we all imagine "home" to look like is unquestionable.
Studio Unit Available For Sale
The studio unit at Alpine Villas, Crosswinds Tagaytay starts at 30 square meters and goes up to 40 square meters. As a retirement, vacation, and weekend getaway destination, the community in which it is located makes for an excellent investment opportunity.
Owning a studio unit at Alpine Villas can serve as a perfect getaway home for you and your family, away from the noise and pollution of the Metro or any other highly urbanized city in which you live. With its location nestled in the beautiful lush terrains of the beautiful Tagaytay landscape and the city's cool climate, your Alpine Villas unit is a destination you will not want to miss!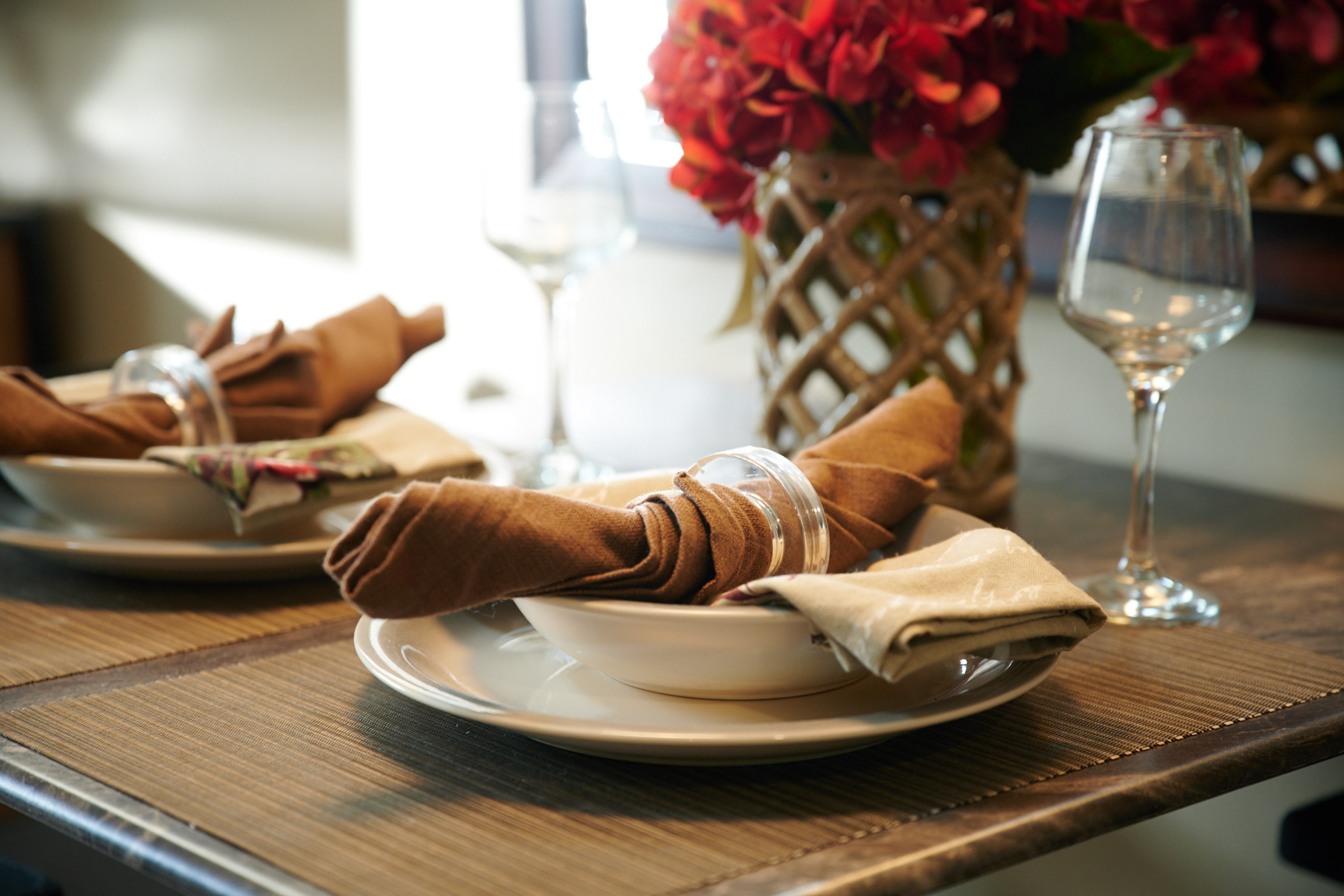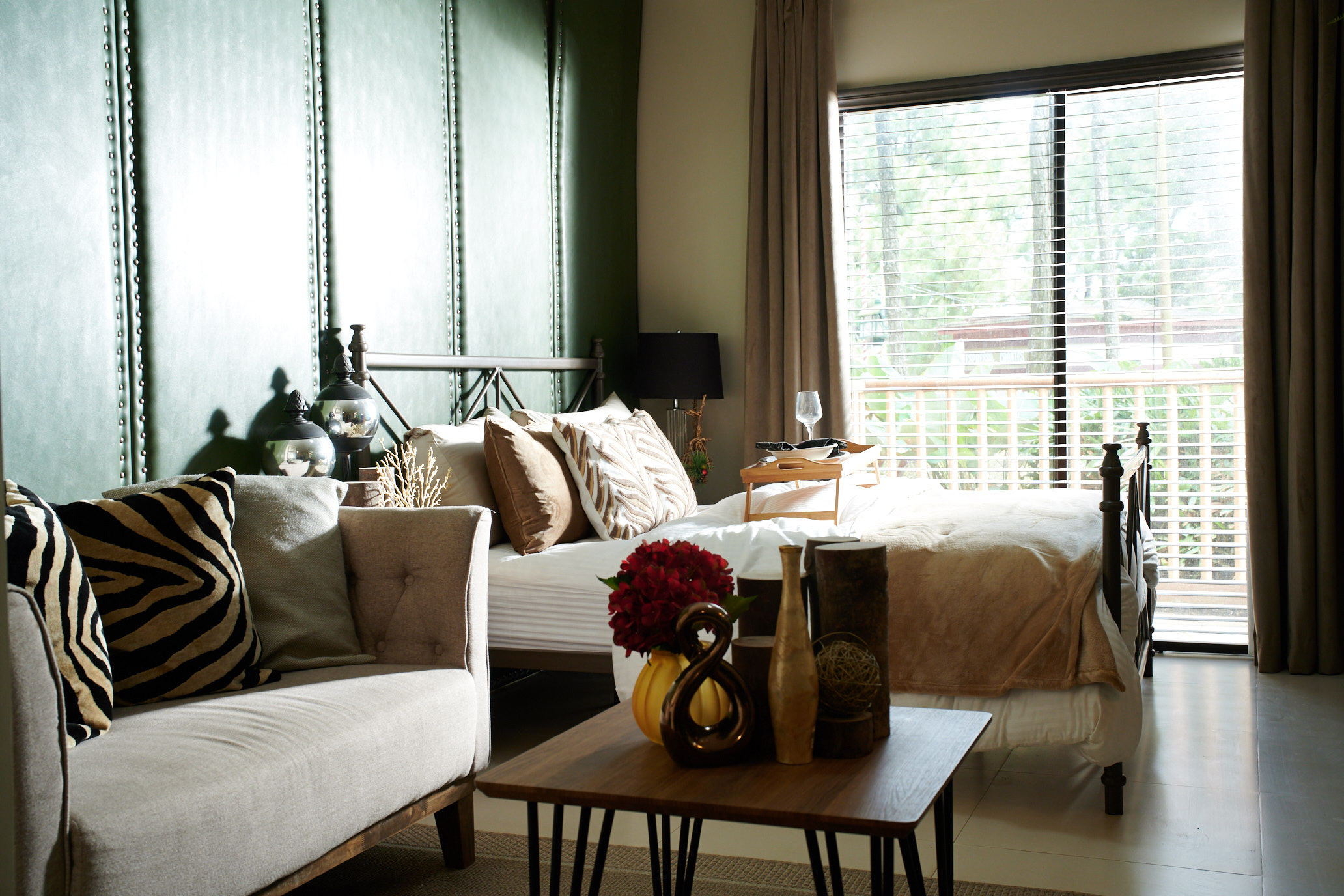 Alpine Villas is a luxury condominium development within Crosswinds, which is widely regarded as one of Brittany's most prestigious project in Tagaytay.
If you're interested to invest in this beautiful property, book an appointment with us by sending us an email at [email protected]. You may also follow our Socials for the latest update.