BLOGS
5 Styles For Your Balcony Space
A small balcony doesn't mean you have to use clichéd and uninteresting design solutions. Quite the opposite. A small balcony space creates big possibilities. 
Private outdoor space is the dream of most people living in city apartments. When you don't understand your style you can end up spending your time and hard-earned money creating spaces that you don't even like. 
If you're lucky enough to have a nice and cozy balcony then you owe it yourself to make the most out of it. No matter how tiny it is, your balcony has plenty of design potential. So let's find out how you can transform your balcony space into a fascinating retreat. You will be surprised how you can incorporate some elements of this style into your balcony. It's all about paying attention to detail.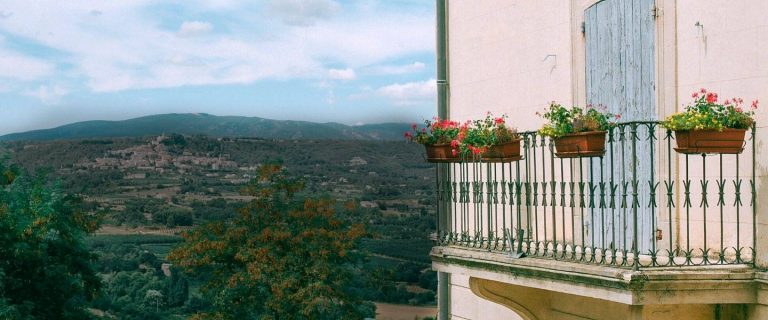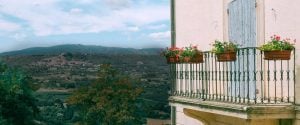 Heart of a Jungle. Modern jungle design takes the best elements in today's time where people are so into plants, it is a mix of lots of greenery and elevates them with modern touches. Think modern, rustic, botanicals, and bright color tones. This style is inviting and cozy that will achieve your hygge living dream.
Your indoor garden paradise dreams are about to become a reality. If your space wasn't blessed with tons of square footage, that doesn't mean you can't flex your green thumb. Many indoor plants take up minimal spaces, and many even require less sunlight. 
Hygge – Classic – Modern
Imagine yourself enjoying a brand new morning with your cup of hot chocolate in your home or condo balcony while admiring your plants. Alpine Villa, a condominium project of Brittany Corporation will surely take you on an instant journey upon going to your balcony, imagine being surrounded by over 100 hectares of breathtaking views with the fragrance of over 35,000 pine trees, just on the north-east side of Tagaytay.
Crosswinds by Brittany Corporation located at Tagaytay offers a soothing and inspiring living experience characterized by wide and scenic landscapes, wide-open spaces, and a lush environment with towering trees and verdant flora.
Living a lifestyle of luxury in an exclusive and tranquil setting is a treat. Waking up to the majestic view of the metro skyline and Laguna Bay is even more exhilarating. Owning a condo in Tagaytay lets you enjoy this one-of-a-kind view daily.
Suggested Read: Amazing Bedroom Views for Your Luxury Home
Culture – Free Spirit – Dreamy
Modern-Meets-Bohemia. The modern boho design is for those who want their homes full of life, culture, and interesting items for all the world to see. This aesthetic flies in the face of modern sensibilities and embraces the carefree, relaxed, and unusual.
it emphasizes worldly influences, natural elements, and rich textures. This type of style builds over time as you curate pieces from your life. This style is for those free-flowing spirits.
A piece of a dream catcher, rattan baskets for your plants, or any agate wall art will make your balcony bohemian inspired.
While there are no rules when it comes to Bohemian decorating, warm earthy colors are common, as are metallics and jewel tones. Think deep browns, greens, and grays for base colors, and then accessorize with saturated purple, fiery orange, and electric blue. Combining and layering colors is what makes this style unique.
Feel free to mix patterns and textures, and don't be afraid to use styles that would not necessarily go together conventionally.
Warm Terra Cotta – Flowers – Sophistication
Mediterranean Romance. The small space balcony, or terrazzo, is a common feature of Italian homes. The story goes that they were not initially designed for people to use but instead as a place to store jars and pots of herbs and produce needed for cooking. However, in modern Italy, it's common to find people using them as outdoor dining areas, relaxing spots, or even party rooms during the summer. 
Bring Italian romance and luxury to your outdoor space, from a warming fireplace to plant-covered trellises. Imagine yourself enjoying the ambiance of the fresh flowers while drinking your glass of wine. You could also have a small table placed against the wall for your laptop or other activities. A Mediterranean glass lamp is placed to give light to the area. Some plants are on the balcony to give privacy and fresh air from time to time. Italian charm will invade your outdoor space. 
For more ideas about the terrace garden, go to Portofino, a prestigious project of Brittany Corporation located at Vista Alabang, Daang Hari for an example of an Italian living terrace garden. This luxury Italian home of Portofino by Brittany Corporation is designed with a special luxury outdoor oasis that would blend with your luxury design and décor.
Simply put, Mediterranean designs are characterized as having a warm terra cotta color palette, bougainvillea, and luxurious art nouveau architectural designed furniture. 
Sleek – Clean – Sophisticated
Use it or lose it — Minimalism. This design trend is all about less is more: Think curated versus cluttered.
All the surfaces of the corner of your balcony must be free from any clutter. 
Look around: What do you see? If it's anything like our surroundings, there are piles of paper (mostly bills and junk mail), car keys, shoes around the door, empty cups, sunglasses, and random objects that somehow made their way from our bag to your outdoor private space. Your balcony space tends to be a clutter magnet. If you truly want to embrace the minimalist design look and feel, these need to be cleared first. 
Another requirement to achieve the minimalist look of your balcony is to choose a classic minimalistic base color, any neutral color may do. But just because classic minimalism tends to be color-averse, it doesn't have to be bland or boring. Minimalism at its finest is quite the opposite. 
Live by the one in, one out philosophy.
Make sure that you can completely clear out the space that you are working with. It doesn't matter if it is a small space or not; you need to make sure that you can breathe new life into the outdoor space by removing everything from the room and changing the way that people see it.
It doesn't matter if it is a small space or not; you need to make sure that you can breathe new life into the outdoor space by removing everything from the room and changing the way that people see it. If your balcony, patio, or deck has a lot of open areas, this is a great time for installing flooring like wood planks or even stone tiles.
Now that everything is cleared, complete your minimalistic balcony by adding a solid color couch or plain wooden seat and a solid neutral color table. Use different textures in similar tones. A minimalistic room with neutral tones can tend to feel cold or bland, but there's one foolproof trick that remedies this every time: Texture. 
And Finally, your priority must be the functionality next to style. Think multi-purpose. Add a foldable coffee table or chair.
Balance the look of white space and sleek lines with natural materials, like a wooden bench for the entryway, or woven baskets that double as storage for your workout equipment or throw blankets. Select a few succulents for a pop of color on your coffee table, or place a potted palm in an empty corner to brighten up space.
Raw – Moody – Masculine
Unfinished rawness — Industrial. Many people try to hide their beams and pipes, unfinished wirings, defective appliances like a vintage radio, television, electric fan, and even old collections. You are lucky enough if you have a balcony, this kind of torn things and you want to achieve the industrial style.
The industrial design style is about proudly displaying the building or house materials that many try to conceal. It's about adding a raw, unfinished look to the most thoughtfully designed homes. It's about selecting pieces that are as much about function as style. 
This showcases neutral tones, utilitarian objects, and wood and metal surfaces.
Many design enthusiasts who celebrate upscale interiors are incorporating industrial style into their homes through architectural elements such as bricks, beams, and pipes, cement/concrete, metal staircases. To make this style even further, add a leather built-in couch, dark elements, and metal accent pieces.
If you've seen those gorgeous spaces where people just seem to be living, and you want your outdoor space to look like that, it might be time for a little change. You can hit the paint on an old deck or patio furniture and transform your outdoor space into something that will make people take notice. The best part about this is that you don't have to spend any money just yet!
The following are some helpful tips from Brittany who can help transform your balcony into an opulent retreat:
Look for outdoor spaces that you admire, whether it's a magazine or through the steps of a local park, and take note of what you like. Remember to take pictures so you can show them to an expert. If you can't find anything that you love, look at images online and find something unique. 
Every place has its style and there are many books on styles that have been used for hundreds of years.
UP NEXT: Filipino Humanitarians You Should Know About
UP NEXT: How to Maintain Antique Furniture