BLOGS
DIY Studio Unit Design 
Small houses or dollhouses can be entertaining for children to decorate. You will find it a lot of fun decorating your home in the way that suits you best. As an adult, a studio unit design will no longer be a game, but a serious undertaking.
Designing your studio unit is like playing a dollhouse when you are a kid
Living in a Box
According to the Banko Sentral ng Pilipinas (BSP), there is high consumer demand, particularly for luxury condominium properties, in 2021, notwithstanding the increase in the price of condominium units for sale. Even in the midst of the pandemic, many people are interested in purchasing luxury homes in the Philippines. People were drawn to purchasing luxury real estate since the pandemic was unpredictable, and everyone wanted to be comfortable while working from home, which is understandable.
It is extremely advantageous to own a luxury condominium in Metro Manila, especially if you live in the city. It's a small room, yet it's just enough for your daily needs. Because Metro Manila is a fast-paced and extremely crowded environment, having a place to sleep is typically all that is required. Many people, however, consider a space to be more of a home when they have the opportunity to decorate it. If you own a world-class condo with a studio unit size, the question is how someone can make it more fashionable when there is so little floor space available.
If you are already working from home, it is preferable to have a condominium outside Metro Manila and close to places where you may continue to work while maintaining the idea of being stress-free and comfortable.
Tagaytay is one of the best places to be if you want to enjoy the cool wind and expansive greenery while working from the comfort of your own studio unit.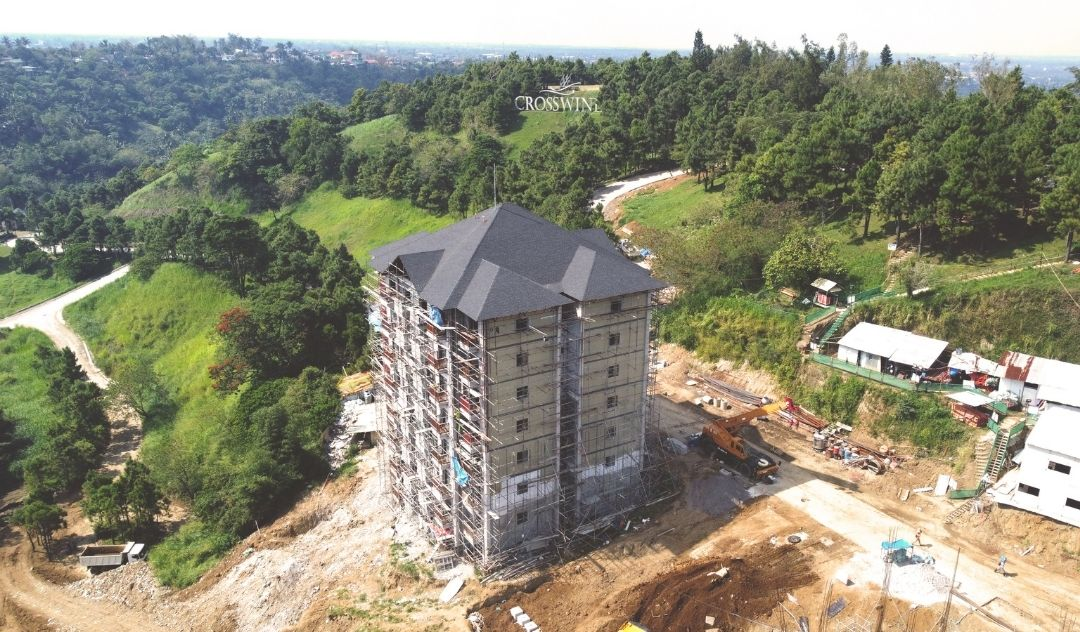 Condominium is the ideal type of home| Photo from Unsplash Website
What is a Studio Unit?
One-room living quarters that includes all of the essentials: the living area, bedroom, and kitchen, are referred to as a studio unit, sometimes known as a studio apartment. A studio apartment is also referred to as a one-bedroom apartment.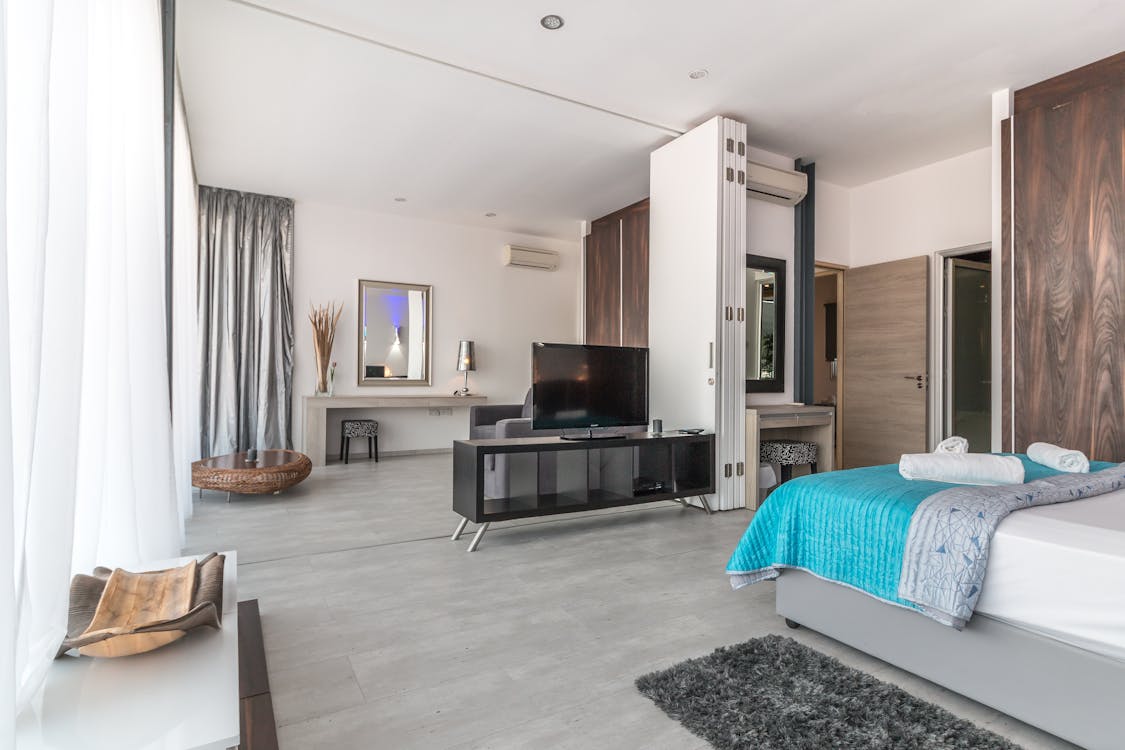 It is frequently linked with student housing because of its size, although it is truly acceptable for anyone looking for a place to live.
Luxury and world-class studio units are also typically used for investment purposes, in which case they are rented out to visitors, or they are used as a vacation home when they are located near prominent tourist spots like as Tagaytay.
Studio Unit Design Guide
You may be wondering what studio unit design you can do as you glance around your modest, spacious luxury apartment and can see every corner even without moving a muscle. The good news for you is that you have a lengthy list of ideas that you can check out and try to make your home modern. But keep in mind that the very first thing to consider when designing a luxury condo is to consider what design do you want from your studio unit in the first place.
When you are sure and able to identify what you like and you are already decided with your design ideas, this will help you move fast and accordingly.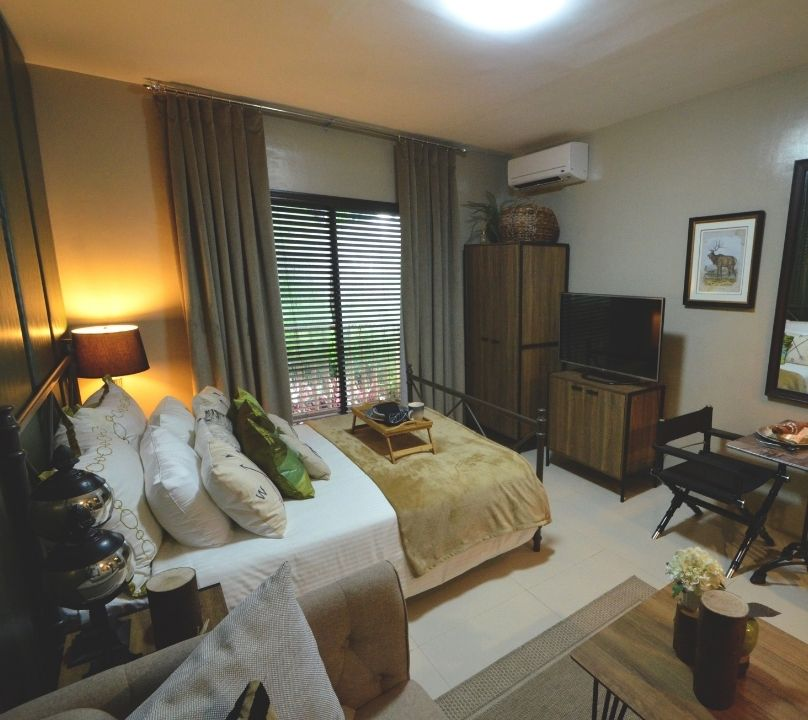 As you recognize what you value most, it will lead you to prioritize the part that matters most to you. Provided here are some easy and manageable steps you can try to come up with stylish and comfortable studio unit design ideas.
Install a Partition/ Room Divider
You can add a glass partition in your luxury condominium to create a visual separation while allowing light to pass through. Movable or folding screens are advisable in a luxury condo to create division especially when you are in love with the idea of rearranging home.
Another smart recommendation is a bookshelf divider that will allow you to separate the living room and the kitchen while maximizing the furniture as a bookshelf. This studio unit design tip will set the image of your luxury condo even if it has small space.
Bookshelves is a smart home partition idea| Photo from Makespace Website 
Pick Smart Furniture
Choosing the ideal products and furniture for your home is really important for the decor of your studio unit. It is preferable to choose furniture that is versatile and can perform multiple tasks or functions.
This allows you to get the most out of your furniture while also freeing up extra space for other things. Every luxury condominium owner should implement this studio unit design hack into their unit's layout.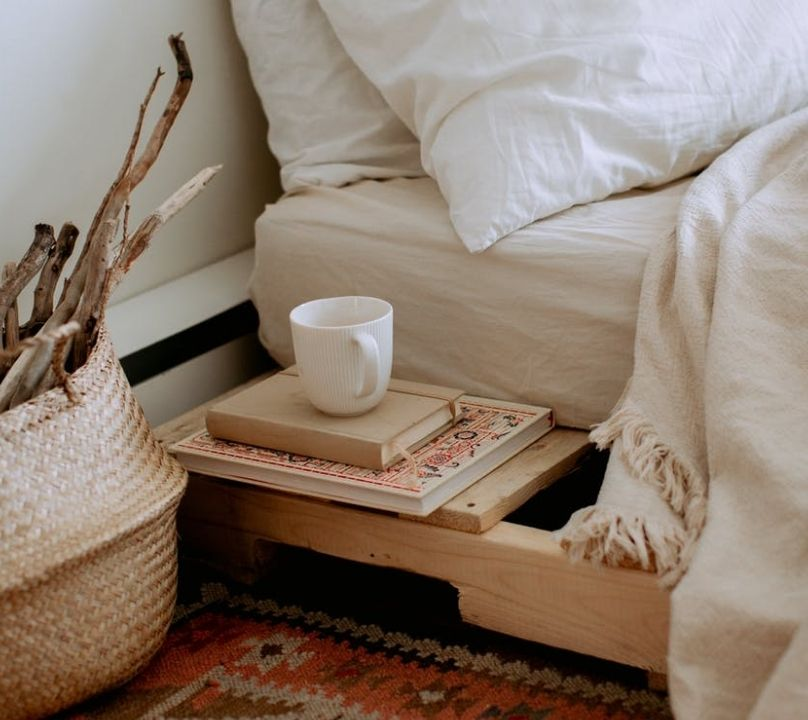 Make Every Space Counts
Having a small studio unit means making the most of every inch and nook.
Most luxury condo has smart storages. You can create storage under your bed, in the kitchen, or even in the living space to save space. Hide everything especially when not in use.
Hang Tons of Mirror
Another option for a studio unit design is to hang mirrors or install mirrors on the walls of the space. The majority of luxury studio unit designs use this strategy to make the small room appear larger.
This also lets light to reflect off the walls and into the space, making it appear lighter. Mirrors are the best friend of those who live in luxury condominium units.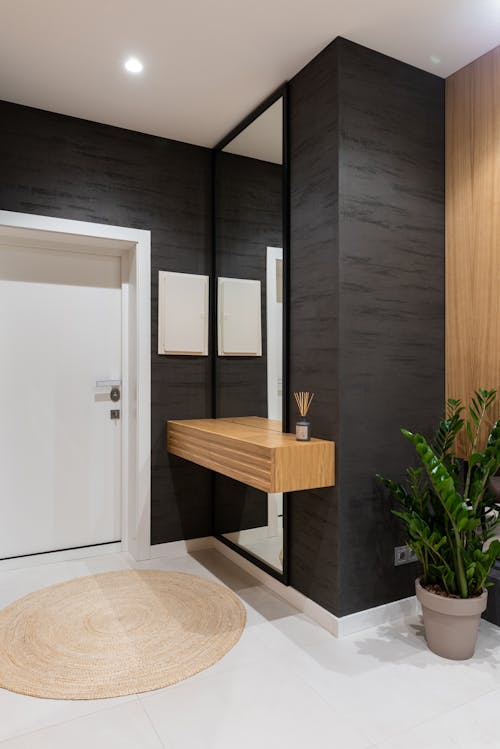 Customize a Workspace
It is important to remember that when you are concentrating on your studio unit design, you should set aside some time to personalize your workstation and incorporate your own style into it.
Make your workstation in your luxury unit a pleasurable place to be in order to minimize stress and burnout. For more productivity, it is beneficial to incorporate your favorite things and pleasant stuff into this area of your home.
Even if you only buy a studio unit as a vacation home, having your own workstation is ideal.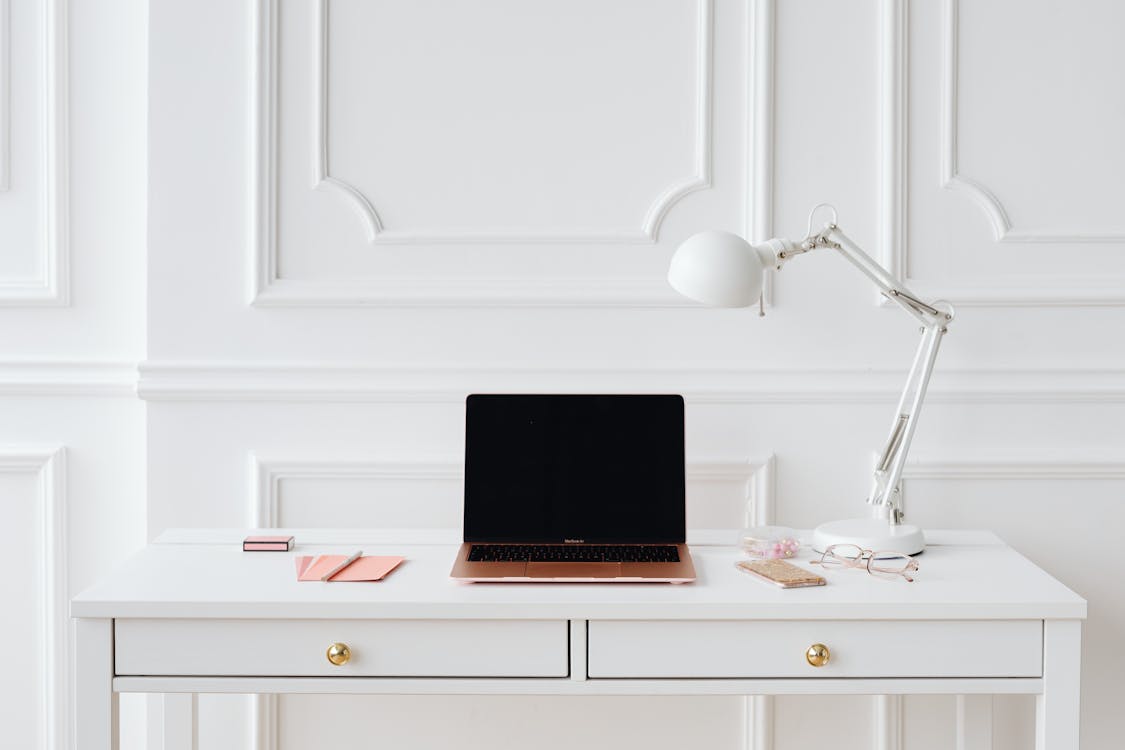 Personalizing your workspace gives you the extra boost to work harder | Photo from Unsplash Website
Curtains Over Doors
In a luxury condominium, doors would take more space than curtains. Adding some curtains would also give some texture to your home. The right choice of curtain is very crucial to make your home look spacious and warm.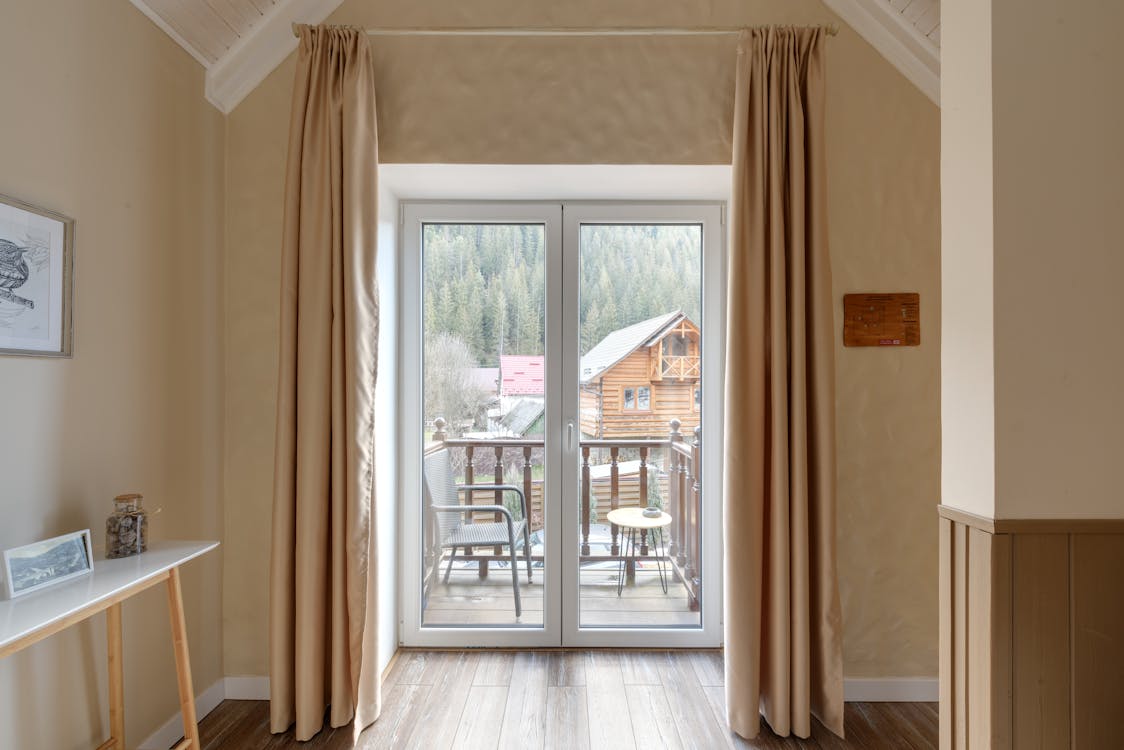 Hang Floating Art
Installing a bicycle on the wall of a living room or bedroom might be considered art. Apart from saving space, it also allows you to include art into your studio unit.
Hanging artworks bring elegance to your home while also giving extra storage space.
Don't be afraid of large-scale, framed art; it may be a beautiful addition to the overall atmosphere of your home.
Hanging plants are considered arts for homes
One Paint Color Rule
By painting your studio unit a single color instead of multiple colors, you can make it appear more spacious. It is possible to split sections of your studio unit without the need for walls by using carpets as dividers.
One paint color gives you a minimalist aesthetic vibe
Loft Bed or Low Bed
When it comes to designing a studio unit, the bed is an important component. Living in a studio apartment, choosing for large-framed beds is not a wise decision. If the space is restricted, such as in a condominium studio unit; A space-saving loft bed or a low bed can make a room feel larger.
Low beds make the room looks bigger | Photo from Unsplash Website
Check out condos for sale
With this knowledge, you may be eager to start looking at condominiums for sale in your area. Visit Brittany Corporation's website to learn more about their world-class and elegant real estate offerings, or contact them directly via their official Facebook page or other social media pages.
Read Next: Condo Gardening: 10 Household Items to Get You Started
Read Next: 5 Best Laptops For Your Digital Art
Read Next: Different Types of Close-Quarter Combat
Read Next: Conversation Starters for Real Estate Professionals