BLOGS
Conversation Starters for Real Estate Professionals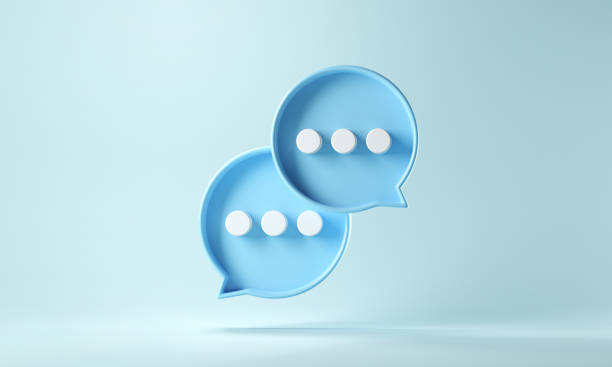 As much as you want to start on better ground and get as many closed deals as possible to jump off your real estate career, not knowing where to begin is a bump you need to curb.
Let's face it: starting up a conversation with a stranger can be intimidating at times, especially if you're new to real estate sales.
Logically, you will have to go through many training programs and seminars before you become a legal real estate agent. You can also always become part of the country's best broker's groups, providing external training and assistance to sales channels. Brittany Salesforce, the central selling arm of the largest homebuilder in the Philippines, Vista Land, is one of the best professional training and support providers for aspirant real estate sales professionals and real estate brokers. You will be asked about licensing requirements before being certified for the job, depending on which of the two you want to pursue. Hence, it is at least expected that when you finally step into the field, you are already geared up for the game.
However, no real estate training can make up for when you do not know how to start a conversation. That is why it is highly recommended to upgrade your skills, especially in communication constantly. Do not limit your possibilities. The key to success in your real estate career is having meaningful and productive conversations that lead to conversions. Trying to make a personal connection with your client is easier when you communicate in a natural and heartfelt manner rather than following a script.
While there is no golden real estate script to make you earn a million in an instant, you can always make use of conversation starters to push forward your dream. This blog post will learn conversation starter tips that can bring you a step closer to closing deals.
The Great Conversationalist
Productive conversations help you build long-term relationships with your real estate leads. Apart from helping you identify your client's needs, it also serves the purpose of getting to know one another and of building trust, eventually becoming a deep-rooted rapport that is not based entirely on benefit.
However subjective, you can always take on the client's perspective to know what a great conversationalist looks like. With this, you can have an edge on how to start. Let's look at the following:
– A great conversationalist is amiable and easy to talk to.
– Shows natural interest in what you say
– Actively listens, then gives feedback that is assistive to what you said, and does not judge
– Knows when to wrap things up and settle the final details
Not every script works for every real estate sales professional. Why? Because not all real estate sales professionals are the same. The best way to make full use of a script and leverage its benefits is to find an outstanding one and adapt them to your personal sales approaches. However, do not approach your sales conversation like it is some checklist of questions that you need to ask right off the bat. Your goal should be to make the conversation enjoyable for the prospect so that they will look forward to more meetings with you. Ideally, your focus should be on the conversation, not the script. If you ever wondered where to start talking after a few introductions, you can timely grasp the advantage by using the following conversation starters.
Suggested Read: Top 10 Real Estate Investment Questions
Ask about Prospective Home Buyer Wants and Needs
What your client needs and wants is the most fundamental question you need to ask, so this is one of the best conversation starters you can start on. Never assume that you know what your client wants based on your gut instincts when working with a prospective home buyer. Finding out about their wishes, wants, needs, and even priorities will give you laser-focus options and select the suitable homes to show them. Questions like "What are your must-haves in your next home?" and "Tell me about your current situation – what is working for you?" are good questions to ask a prospective home buyer. You can also ask what they think and feel is important to them in their next community.
Choosing homes that are more closely in line with their preferences will narrow down the sales cycle. This kind of practice increases your chance of referral as well. It will also do you good to conduct advanced research on the current trends and changes in the real estate market to prepare for your client's inquiries and any possible recommendations.
How long have you been living in X City? How do you like it so far?
This general question is an excellent way to get a feel of who you are dealing with and adjust your approach based on this criterion. Do they seem shy or engaging? Are they distracted? Does this arouse their interest in talking about their personal experiences living in the area? Whatever it may be, this question will aid you in identifying your client's proclivity and preferences and offer possible real estate options. From this question, your client should be able also to tell you at least a few things that are great about their neighborhood.
Regardless, this is one of the conversation starters which gives you an intelligent approach to help you gauge how a prospect reacts to an initial attempt at conversation.
How is your current role or work going?
It might sound drab, but this get-to-know-you question will help you get the ball rolling. There are a couple of boons to this. One, it allows you to drill down into details. You can easily maneuver the conversation towards pain points and challenges your product or service can potentially solve. You can also squeeze out some add-on questions like how they started in their role and what are their long-term goals in this working field, or open-ended questions such as their likes and dislikes about their job.
Can you tell me more about your plan this year?
It may be broad, but this question helps probe deeper into what your prospective home buyer may have in mind. Do they need to relocate urgently? What motivating factors prompted them to look for a new home? However they respond, you can find out where you can make their lives easier.
 What does your typical day look like?
It might seem like going off track from your goal of closing a real estate deal, but this question is an excellent way to establish commonalities and rapport with your client. Knowing what they regularly do – books they are reading right now or their favorite leisure, allows them to share anything they feel passionate about, opens the conversation further, and you might find to share some similarities you can talk about.
Of course, if it is going farther than your original intention, you can always ask them follow-up questions to bring them back to the purpose of your conversation.
Keys to Improve your Sales Conversations 
Be Relational
Before you ask questions to get your client opens up about how you can be of help, you have to establish rapport. People purchase from people they are comfortable with. That is why you must go above and beyond to develop solid networks and connections. Be amiable, and before you know it, you will find your sales conversations going much more smoothly.
Unmask Aspirations and Afflictions
Although most real estate advice you can read around talks about uncovering prospect pain points, there are but a few, including how to harness the power of aspirations. The scoop of your job does not only involve unraveling the prospect's needs and pains but also allows them to discover their aspirations and goals. Get them to open their dreams, hopes, and desires, and then show them how you can assist them in achieving their goals.
Read emotions
Listening for the sake of listening isn't enough. Make use of your emotional intelligence and be attentive to nuances, facial expressions, body language, and moods. Inquiry about whether they are okay will take your connection with your client to a deeper level.
Wrapping Up 
Besides joining trusted brokerage firms and broker's groups like Brittany Salesforce, effective client conversations are the linchpin of successful real estate sales professionals or real estate brokers. Whether it's a regular real estate client or someone you see as a prospective home buyer, trying to incorporate one of these conversation starters will push you forward to a more productive conversation with them.
Of course, it is worth pointing out that none of these conversation starters are uniform or strict, so don't put them in a box. A good conversation starter boosts your confidence with leads, lets you learn new sales approaches, helps you create an honest, human connection with your client, and scale up your real estate career.
Be one of the top elite professionals in the industry
As a top-tier professional in your field, joining Brittany's sales team is an excellent choice for you. There are no bounds on your potential or limits to what you can do as a member of Brittany's sales team. In addition, you'll be able to build relationships with some of the most powerful people in your field. Brittany's generous commission structure will also be available to you.
By joining Brittany Salesforce, you'll be well on your way to becoming one of the top elite professionals in your field.
NEXT READ: Zoom Presentation Tips To Ace Your Next Sales Meeting
NEXT READ: What Happened At The 65 of Frieze New York At Fair
NEXT READ: Lausanne: The Taste Of Luxury Living in Tagaytay
NEXT READ: Frequently Asked Questions