BLOGS
6 Bicycle Brands You Should Consider
Now that you have purchased your house and lot near Nuvali or even a luxury house and lot in Santa Rosa, you cannot help but think about the many hobbies you have been dreaming of. Among the things that come to mind is cycling now that you are living in an exclusive subdivision with long and wide roads all to yourself or maybe with the new friends you made in your neighbors. Before purchasing your first bike in ages, there are a whole lot of things to consider; from what type of bike to the bicycle brands you would choose.
There is a wide array of bike brands in the world that could well match your luxury home in Laguna. Sooner or later, you might even need to increase your home space after purchasing various bicycles for various purposes.
With over hundreds of bike brands all over the world, these are some of the best bicycle brands. Arranged in no particular order, these best bike brands well known in the country offer a great number of options for you.
Specialized
Starting with one of the most notable brands in the world, Specialized is a premium bicycle brand and a relatively young bike brand catering to most if not all kinds of cyclists in the country. Used by one of the most prominent racers in the world, Peter Sagan, this brand truly is specialized for dedicated cyclists with a wide variety of racing bikes. With its high quality bikes their prices range from as low as 35,000 pesos to 770,000 pesos, quality does come with a price. Aside from their infamous road bikes, they also offer triathlon bikes, hardtail, enduro, and downhill mountain bikes as well. If you happen to own a house and lot near Nuvali, these bikes are amazing for your next off-road session in Nuvali. Aside from just trails, any type of bike from this brand is amazing to use for your next chill ride in Brittany Santa Rosa.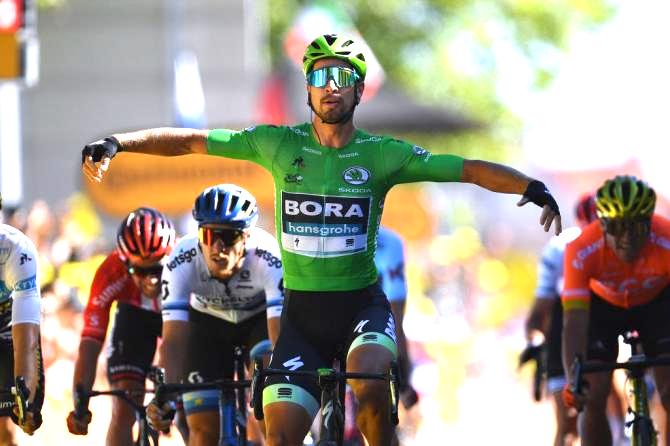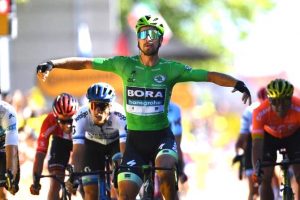 Peter Sagan winning Stage 5 of Tour de France | Photo from Cycling Today
Canyon
From a road bike famous brand to a popular bike brand for their mountain bikes — hardtails, full suspension mountain bikes, and everything in between. Suitable for downhill mountain biking, Canyon has been regularly used by one of the world's spectacular trial bikers, Fabio Wibmer in most if not all of his rides. This bike company based in Germany, with costs ranging from 35,000 pesos to around 500,000 pesos, is an amazing option for going out to trails especially if you own a house and lot near Nuvali. At some point, you may even get as brave as the notorious trial biker and use your luxury home in Laguna as a trial spot. Despite being famous for their mountain bikes, they pump out road bikes as well suitable for your ideal morning rides within Brittany Santa Rosa.

Fabio Wibmer performing tricks indoors in one of his videos | Photo from Red Bull on Fabio Wibmer
Giant
Proving that old is still gold, Giant has been in the market since 1972. Despite being one of the oldest companies in cycling, this brand's bikes is tested by top athletes and made to adapt to their needs. This company has produced touring bikes, cyclocross bikes, city bikes, kids bikes such as kids mountain bike, fat bikes and so many more. Compared to the above-mentioned brands, Giant has held its reputation in both road and mountain bikes and is a tad bit cheaper making this one of the best bike brands you can get.
With this in mind, Giant is among the many cycling brands you would regularly see going about the Laguna Loop.  Despite being on the cheaper end, Giant is still a good choice to bring around Brittany Corporation.
Trek
Just like the previous brand, Trek also brings all types of cycling to the table by producing Mountain Bikes and Road Bikes. Due to that, this brand is also one of the most popular amongst Filipino cyclists old and new. By no means cheap, its price ranges from 30,000 pesos to 677,000 pesos. However, the Trek Butterfly Madone, known to have been used by Lance Armstrong himself, was bought for 500,000 USD or around 25,000,000 for a charity auction. This bicycle brand is a sight to behold and would sometimes steal the spotlight from the amazing view you may have in your luxury home in Laguna or when you have your next stop for coffee. 
Santa Cruz
Santa Cruz, a company producing high end mountain bikes is an amazing pair with your home from Brittany Santa Rosa. The first thing that comes to mind when you mention this brand is high quality mountain bikes. Catering mostly to mountain bikers, with a gravel bike, a road mountain hybrid, or a hybrid bike being the nearest product they have to a road bike, this brand offers premium quality for all its varieties. With full suspension bikes gaining the stereotype of being heavy, this brand offers bikes built with carbon — making your bike suitable even on the road.
Aside from just the regular mountain bikes, they also offer electric bikes or e-bikes which can make your rides in Tagaytay a tad bit easier. With its prices similar to previous brands, their bikes are a good pair with your luxury house and lot in Santa Rosa. Keeping its versatility on and off the road in mind, you can also consider practicing your bike handling safely within Brittany Corporation.

Santa Cruz Bullit – Electric Mountain Bike | Photo from Santa Cruz Bicycles 
Colnago
Being one of the oldest bike manufacturers, Colnago has been manufacturing bikes since 1945. This bike company known all over the world, they now manufacture modern bikes with the help of newer technology and research. Famous for producing bikes for racing, Colnago has been used by teams or by individuals in triathlons. This brand is your bike equivalent of a "timeless classic" in the bicycle industry. Catering to road cyclists, this brand is also one of the best to use even if you just want to work out in your luxury house and lot in Santa Rosa with the use of a trainer. Colnago also pumped out a 1,500,000 pesos replica of Tadej Pogačar winning bike in the Tour De France.
Mountain Bikes and many more
There is too much bicycle brands in the cycling world and this list alone cannot do them justice. With various types such as hybrid bikes, gravel bikes, perfrormance bikes, and bmx bikes, there is more to cycling than just brands. Here are some popular and top bike brands you can also consider.
-Cannondale bikes
-GT Bikes
-Fuji Bikes
-Yeti Bikes
Your Fitness First with any brands in the world
Regardless of the bicycle brands you choose, it is important to consider your fitness before everything else. From your sleep, diet, water intake, to your exercise with your new bike. Residing within Brittany Corporation, you can safely and freely try out any of the popular bicycle brands you chose and exercise with style while taking in the fresh air.