BLOGS
Ideal Bicycle for your preferred location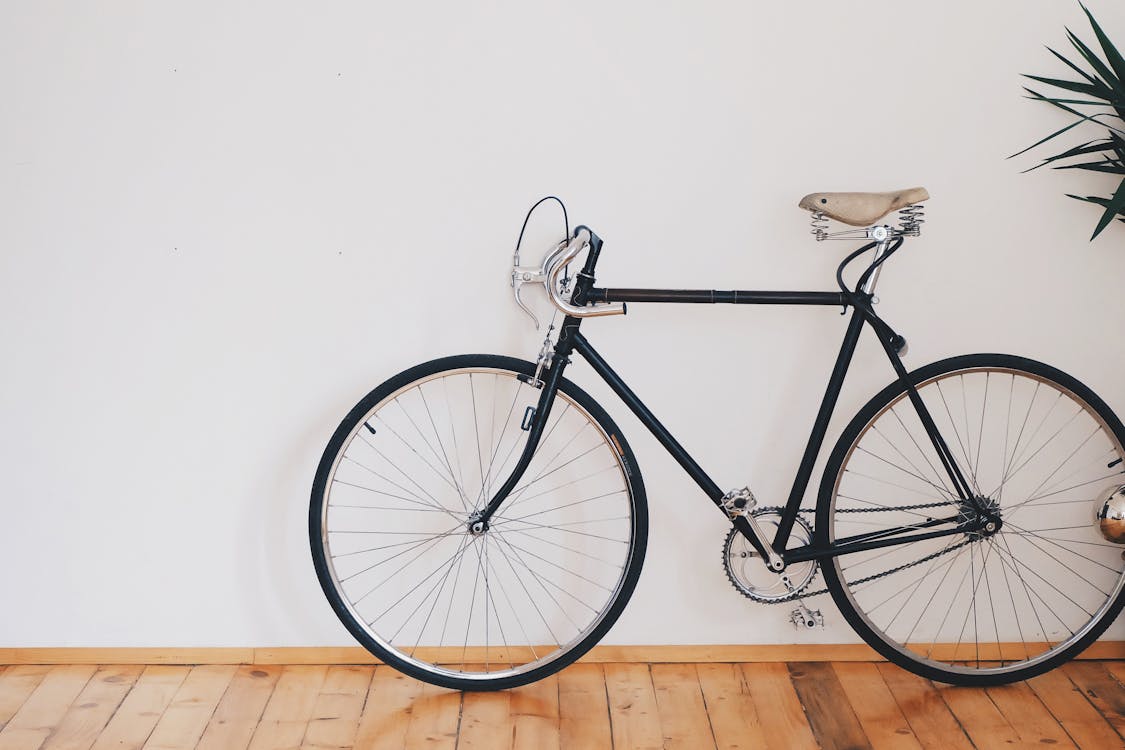 It's a common childhood tradition for kids to learn how to ride a bike. It is often taught by parents to their young children during summer when school is out and children have more time to play in the outdoors and experience fun new activities.
What makes bike riding an even more fun activity is when they learn in a safe environment, such as when they learn to ride outside their home at Crosswinds Tagaytay. This luxury community is developed by Brittany Corporation, allowing homeowners and residents to embody Brittany living to the fullest.
Experience your luxury lifestyle to the fullest when you teach your little ones how to ride a bike in the safe communities of Crosswinds Tagaytay, Lausanne at Crosswinds, or Alpine Villas Tagaytay.
For enthusiastic bike riders who have more experience, Tagaytay is also a welcoming place for exploring on the bicycle. The hilly landscape and forest biking trails are a great way to learn new bike-riding skills.
Just a quick ride away from your modern luxury house at Crosswinds Tagaytay or Lausanne at Crosswinds and you can go on several bike trails, or go on the road with your other cycling buddies.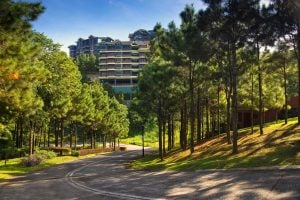 But before you go ahead on your biking adventures, you have to know a few things before you get your ideal bicycle. There are actually different kinds of bikes, and each one is best suited for a different use or a different terrain.
If you intend to use your new bike for something other than commuting, do your research before you buy. This article will show you the different types of bikes and what your ideal bicycle should be depending on your location, terrain, and use for it.
Mountain Bike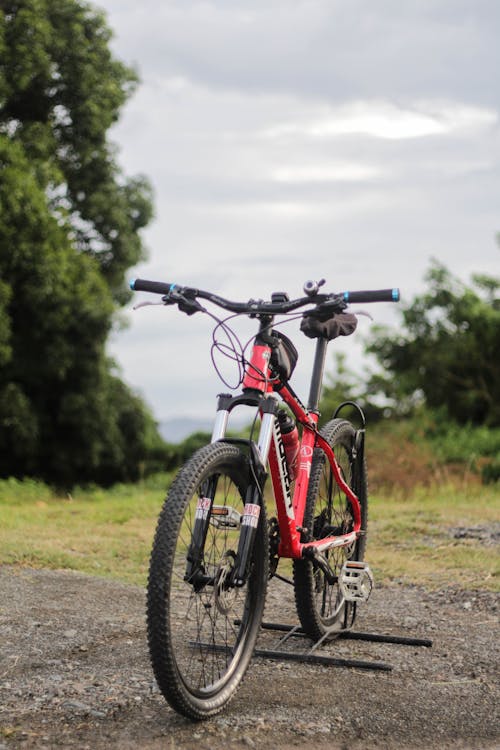 For Mountain Trails and Off-road Rides
When asked to identify a kind of bike, a mountain bike is often the first one to come to mind. Most new bike lovers say they would like to own a mountain bike one day. A mountain bike, as the name implies, is a type of bicycle designed specifically for biking on mountains or on other types of off-road trails.
Mountain bikes are the ideal bicycle for dealing with steep inclines which means they have lower gears compared to other bikes. A mountain bike will also have wide and knobby tires that provide good traction as well as a good suspension to get you over bumps, tree roots, and other mountainside obstacles. They will also have flat handlebars that help you navigate better on rocky terrain.
Suggested Read: 6 Bicycle Brands You Should Consider
Road Bike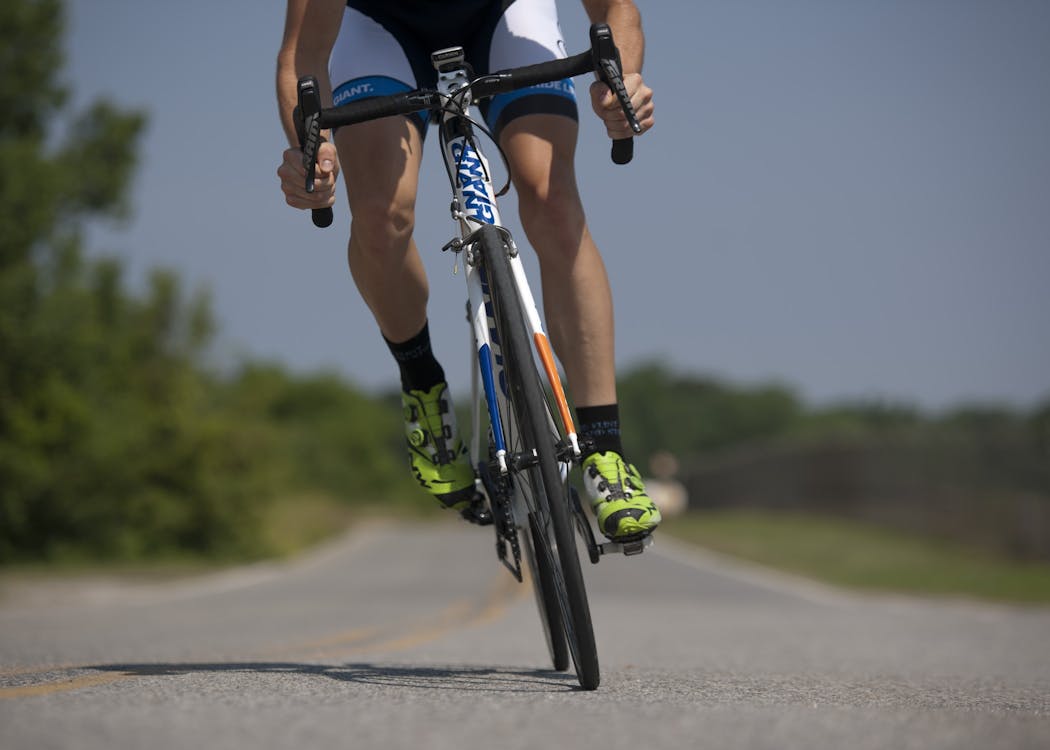 For Competing or Commuting on Roads
Road bikes are designed to be the ideal bicycle for road use, whether biking competitively, for leisure, exercise, or commuting. The defining features of a road bike are handlebars that curve underneath themselves, called "drop handlebars." Road bikes also have skinny tires and a lightweight frame which helps you ride faster on the road. Road bikes also have many gears, meaning you can change speeds if you want to.
Because of the tires and the structure of the frame, road bikes are only suited for smooth roads. It won't be a good idea to use this kind of bike for mountain trails simply because road bikes are not built for that terrain.
Touring Bikes
For Long-Distance Cycling
Touring bikes are similar to road bikes in that they are ideal bicycle for the road. The main difference is touring bikes come with a more robust frame so you can attach bags and racks more easily.
Tires on touring bikes are slightly wider compared to the ones on road bikes. The seat is also constructed with more comfort in mind as touring bikes are designed for longer rides, or even longer commutes.
Hybrid Bikes
Versatility and choice
Bicyclists who want the best of both worlds can't go wrong with a hybrid bike. When it comes to hybrid bikes, you get the best of both worlds, combining the advantages of both mountain and road bikes. Off-road trails benefit from the wider tires on hybrid bikes, which provide more stability and traction. At the same time, they usually have lighter frames and more gears than mountain bikes, making them easier to pedal on paved roads.
In addition, hybrid bikes are often equipped with features that make them more comfortable to ride, such as suspension forks and ergonomic handlebars. Any ride on a hybrid bike, whether it's a leisurely stroll around the block or a strenuous trek through the woods, will be an enjoyable one.
Suggested Read: Best Bike Trails in the South of Manila
Hybrid bikes can also be customized depending on your needs and preferences. Usually, this bike will have flat handlebars and suspensions. Tires can be switched out depending on your needs. You can put knobbier tires when you use them off-road, or use skinnier tires for the commute. You can also choose to install tires that are a cross of these two different kinds of tires, so you won't have to switch them out every time.
Folding Bikes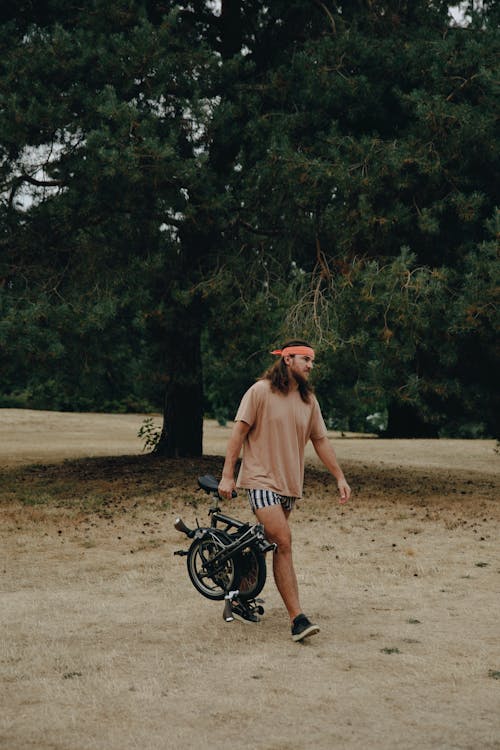 For Bikers with Limited Space
As the name suggests, folding bikes can fold in on themselves so you can store them in a smaller space, or carry it with you on the bus or train as part of your commute route.
Folding bikes offer a unique blend of portability and performance, making them ideal for commuting or recreational riding. Unlike traditional bicycles, folding bikes often have smaller wheels and frames with a more upright shape. This reduces their size and weight, but it also improves the ride quality. Additionally, folding bikes are very adjustable, so riders of all sizes can find a comfortable fit.
And finally, most folding bikes have different levers that make folding it as smooth and easy as possible. Whether you're looking for a convenient way to get around town or a fun way to explore the great outdoors, a folding bike is sure to meet your needs.
A folding bike is an ideal bicycle to have if you live in a condo, such as in Alpine Villas Tagaytay. Although units at Alpine Villas are generous, it is often best to make the most out of the space you do have. In buying a folding bike, you too can add biking to your luxury lifestyle and still get the best out of Brittany living.
BMX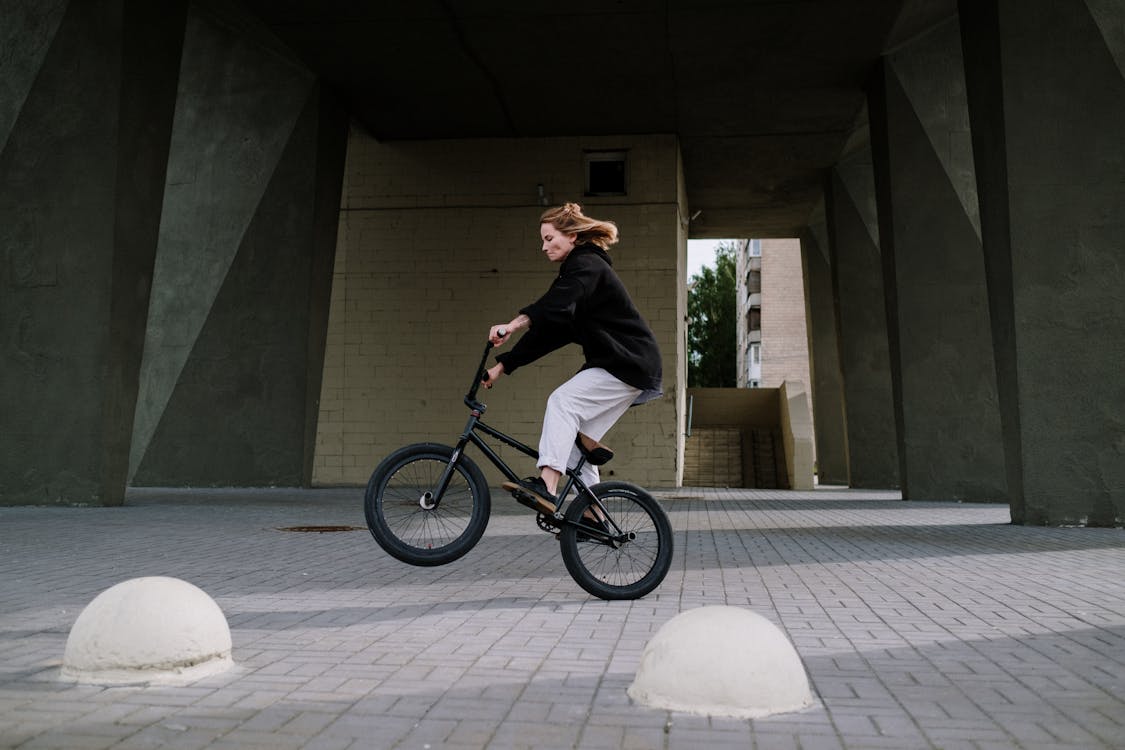 For tricks and dirt track races
BMX, also known as Bike Motor Cross, is designed to be raced on a dirt track. It's like motor cross racing, but with bicycles instead of motorcycles.
BMX models have a small sturdy frame that can withstand rough terrain as well as bike tricks that involve jumping and spinning. They usually have flat handlebars and knobby wheels that provide good traction for dirt track races or tricks. BMX bikes originally were designed for motocross racing, but they quickly became popular with kids who loved doing tricks and racing on them.
Now there are BMX competitions all over the world. There are BMX bikes available for those who want a bike that can handle a lot of abuse, and BMX racing is one of them. To find the best bike for your riding style, be sure to check out all of the different features that each model has to offer.
Electric Bike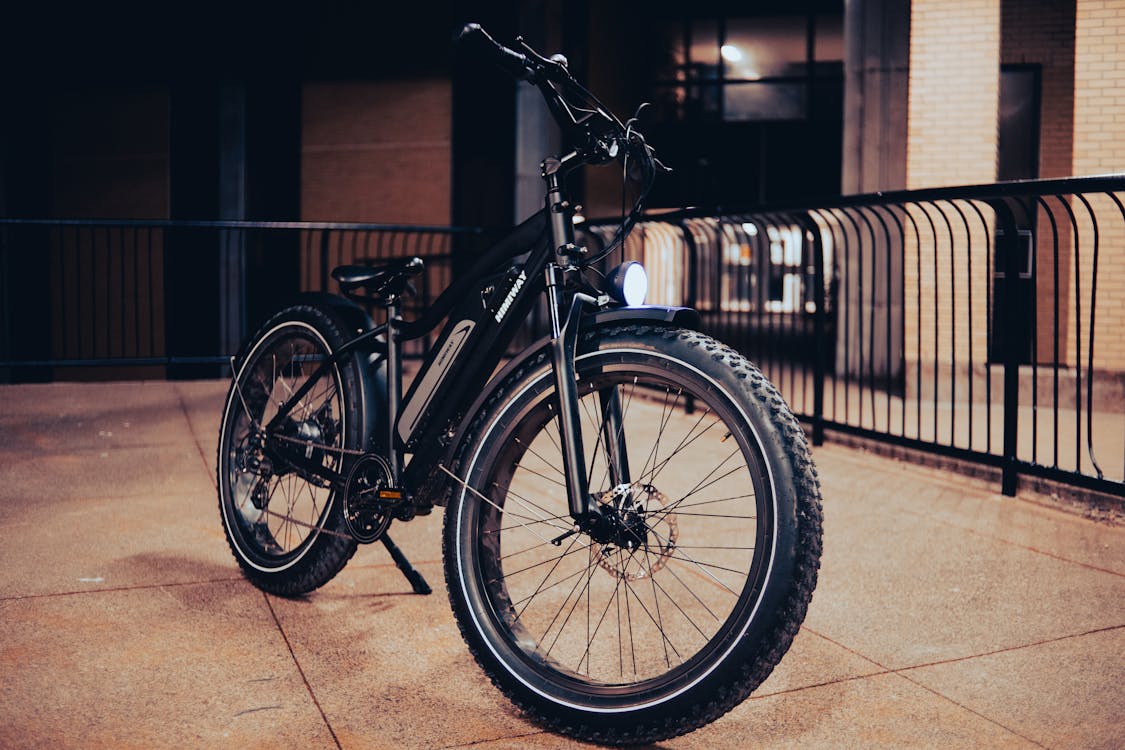 For an Extra Push
Electric bikes are a great way to get around, whether you're commuting to work or just out for a leisurely ride. And, unlike traditional bikes, electric bikes come with a small motor and battery that give you an extra boost of power. Electric bikes are only partially electric, which means you'll still have to do most of the pedaling yourself. But the motor will help you go faster or climb up hills more easily.
You can find electric versions of road bikes, mountain bikes, and hybrid bikes. So, whether you're looking for a new commuting option or just want to explore your neighborhood, an electric bike is a great choice.
A biking lifestyle in a place surrounded by nature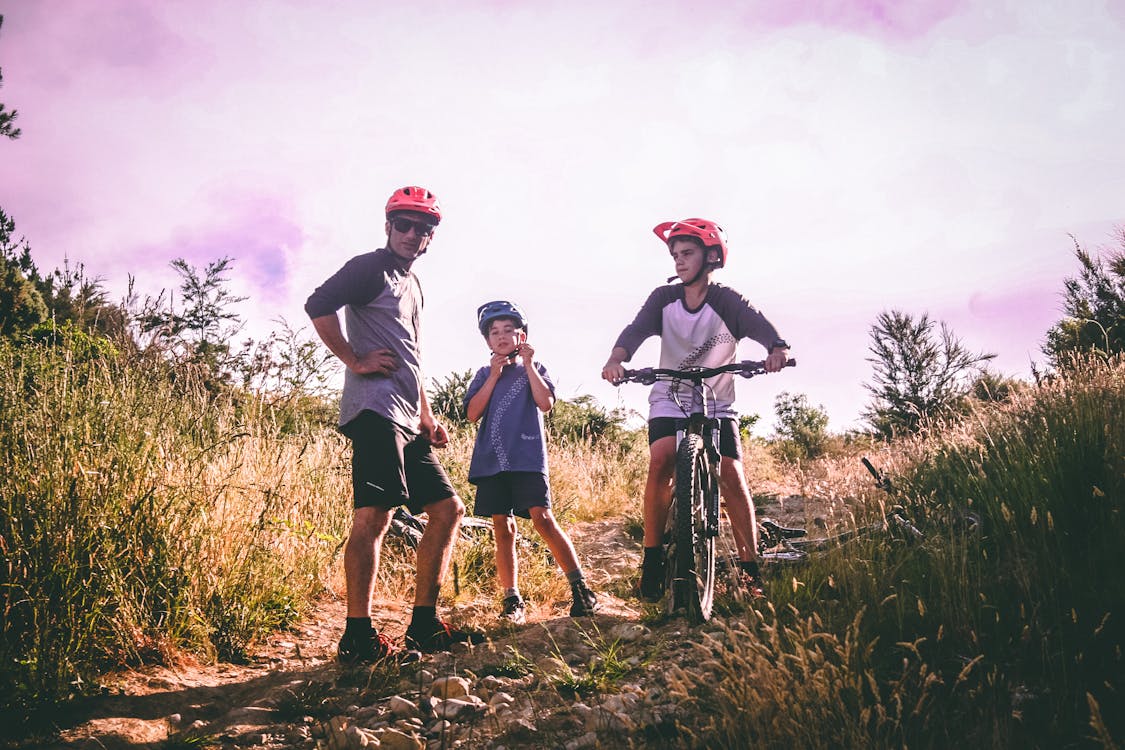 Biking is not only a great physical activity, but it can also elevate your luxury lifestyle. Whether you want to get a bike to go on mountain trails or ride on the road, a bike that suits your needs and supports your hobbies is a great addition to your modern luxury house.
What better way to live a bike lifestyle than by investing in a home in Tagaytay? With the city's hilly terrain and fresh atmosphere, biking will surely be a fun challenge and hobby. Crosswinds Tagaytay is a Swiss-themed community designed by Brittany Corporation.
Biking is also a huge part of Swiss culture, and as such, the communities at Alpine Villas Tagaytay and at Lausanne at Crosswinds are perfect for your biking needs, whether as a beginner or as an experienced rider.
Invest in a luxury condo or a modern luxury house in Tagaytay today! Visit our website to see more of what properties Alpine Villas, Crosswinds, and Lausanne have to offer.
NEXT READ: Best Off-Road Cycling in the Bike Trails of Laguna
NEXT READ: Must Have Walk-In Closet Features