BLOGS
Healthy Breakfast Ideas You Should Try
Breakfast has been "the most important meal of the day" for ages. While some studies show that this classic statement might be true, many people have created a habit of skipping a healthy breakfast for many reasons. Some of the most popular ones are the lack of preparation time in the morning, the popularity of fasting diets, and even the lack of appetite at the start of the day.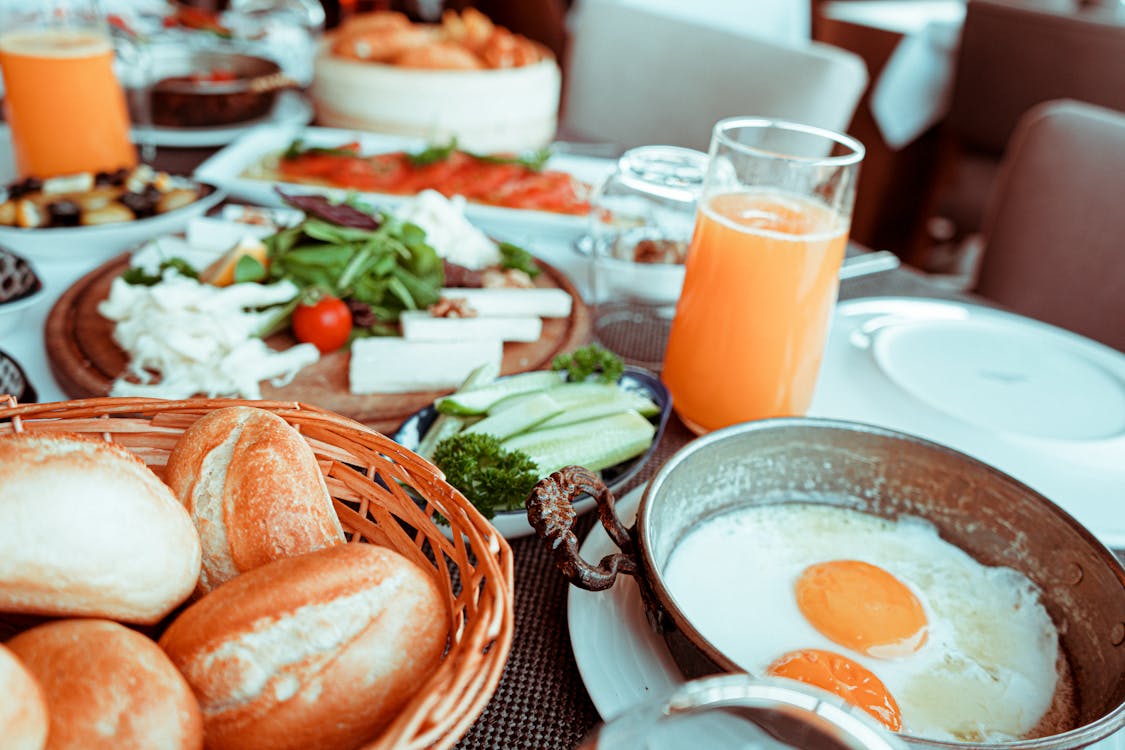 Many people find it challenging to make a healthy breakfast every day.
These concerns are valid and realistic, but there is nothing a person with a purpose and strong will cannot do. Understanding the importance of having a healthy breakfast daily and the beauty it can bring to our bodies is the first important step. Eating a healthy breakfast is proven to boost your energy levels, memory, and metabolism throughout the day. There are also research studies showing that those with a habit of eating a healthy breakfast every day are more likely to keep their body weight in control compared to those who are usually skipping breakfast.
As we start each year, we usually make a list of goals that we want to achieve. It is most likely to lose weight, save money to buy a house and lot for sale, or even live in one of the most beautiful houses in the Philippines. To achieve these significant steps, we should work on the small goals first. A resolution to make you and your family prioritize having a nice, healthy meal at the beginning of every day is a great goal to start this year.
Now the question is, how can you start this habit?
Easy and Healthy Breakfast Ideas for Filipinos
There is usually a staple breakfast meal famous in every country and culture. In the Philippines, there are a variety of foods that people eat for breakfast. Different kinds of rice porridge-like lugaw, Arroz caldo, and champorado. There is also a type of bread called pandesal that is the perfect partner for Filipinos' morning coffee. And for those who opt for a heavy rice meal in the morning, they can have any of the silogs including the most popular tapsilog which is a combination of rice, fried egg, and beef tapa.
However, these meals do not come easy. It takes a lot of preparation if these foods are made from scratch daily. It might not be sustainable, especially for beginners who want to start the habit of having a healthy breakfast every morning in their luxury homes in the Philippines. To address this concern, here is a list of simple but very healthy breakfast recipes you can try at your luxury real estate or luxury condo with ingredients that will suit your Filipino palate.
Healthy Breakfast Ideas with Oats
This one is probably something you might have expected on the list, and that is a testament that having oats for breakfast is indeed proven to work wonders. It has almost everything you need to keep you up and running through the day: rich in carbohydrates, fiber, and antioxidants. Compared to other grains, oats are also higher in protein and fat. Some of the health benefits of regularly having oats in your diet includes lower cholesterol and blood sugar levels, helps in weight loss, and reduce risk of heart diseases.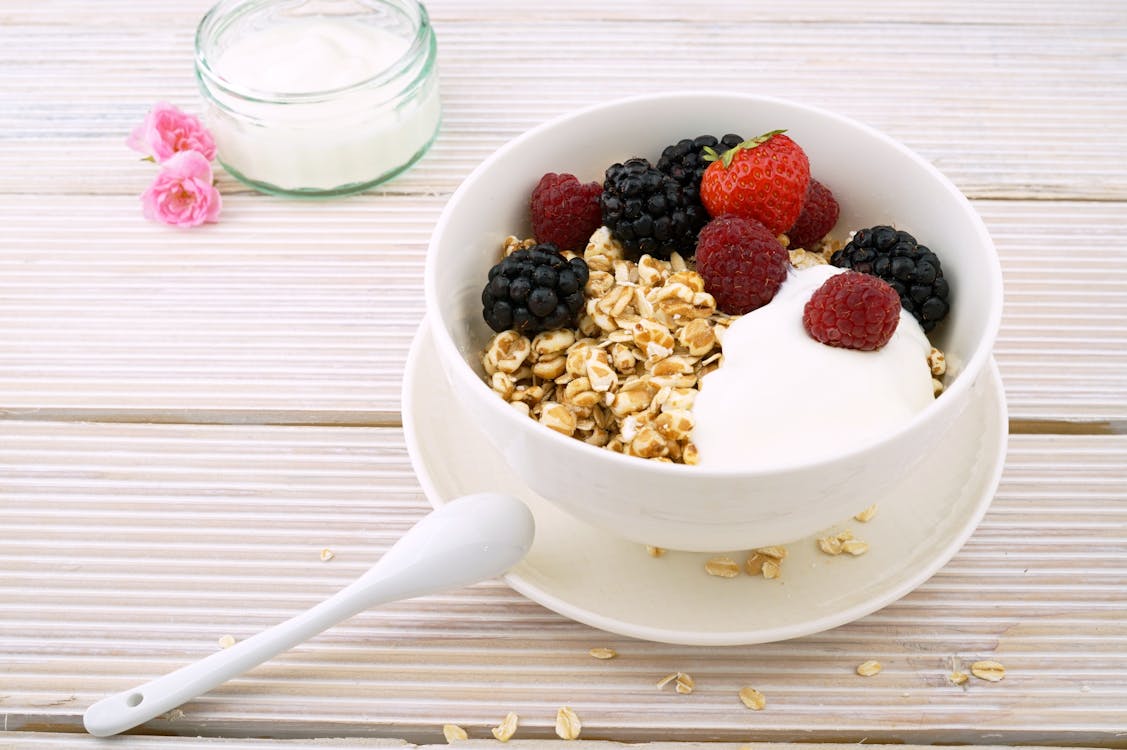 Oats are a famous diet food because of their many health benefits | Photo by Life of Pix from Pexels
Since many Filipinos are used to having rice porridge meals in the morning, having oatmeal porridge instead can be the most straightforward substitute. It will only take a few minutes to make and will take hardly any ingredients. But to make it more interesting, you can do different variations by adding healthy nuts or fruits to your bowl to avoid being fed up with this meal easily.
Another famous food to eat for breakfast is overnight oats. While this is slightly different from what Filipinos usually eat for breakfast, this is also an excellent meal to try as the ingredients are already familiar to us. Like an oatmeal porridge, it also takes a few minutes to prepare, but it has to be done the night before, as the name suggests—overnight oats. Choosing your toppings for your oats can be an exciting activity; some of the popular options are almonds, walnuts, fruits, and chia seeds.
Healthy Breakfast Ideas with Fruits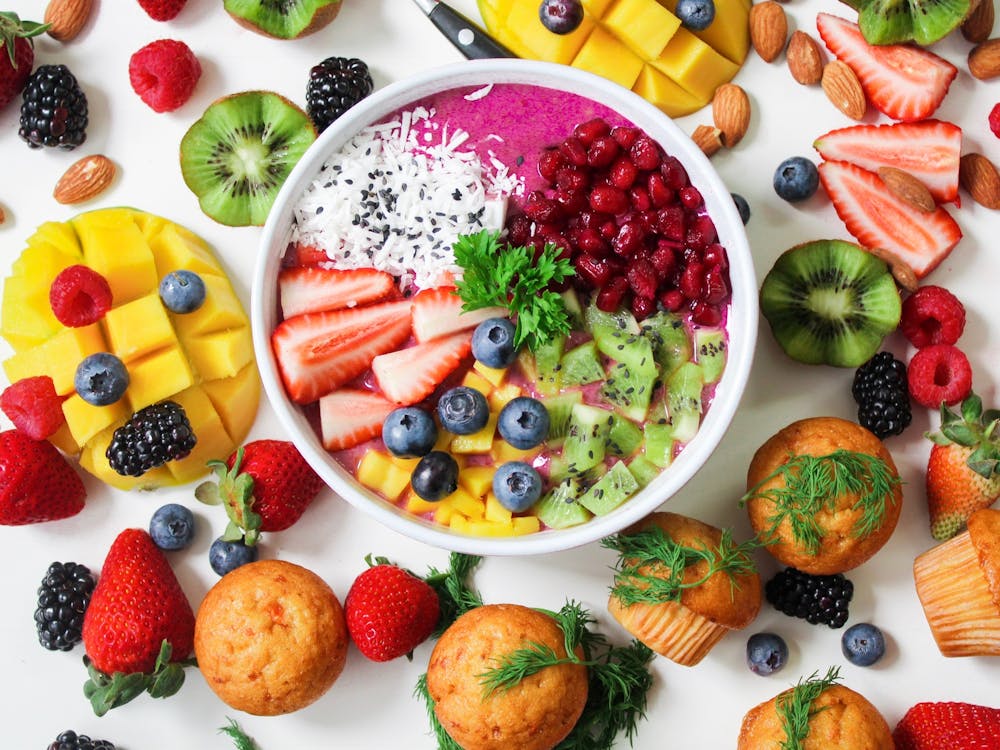 Having fruits in the morning is a great way to start the day
A wide array of possible breakfast meals can be done with fruits. Since there are a lot of fruits that do not require cooking, having fruits for breakfast is a brilliant idea for people with a hectic morning schedule. Many fruits are filled with fiber and essential nutrients that our body needs to be charged for a new day. Some of the great ones for the morning and are usually available in markets or groceries in the Philippines are apple, banana, cantaloupe, and avocado.
Even though the first option that comes to mind is eating the fruit as it is, it does not always have to be that boring. Making a good fruit yogurt bowl will only take a minute or two and will easily be a unique and better way to consume your fruits in the morning. If you are feeling a little fancier, another option is to make a fruit smoothie with your favorite fruit combination to have that boost you need to start the day.
Healthy Breakfast Ideas with Toast
Many Filipinos are used to having bread in the morning to load up on carbohydrates when a full rice meal is not possible. Having an easy, go-to toast recipe can be a lifesaver for times like this.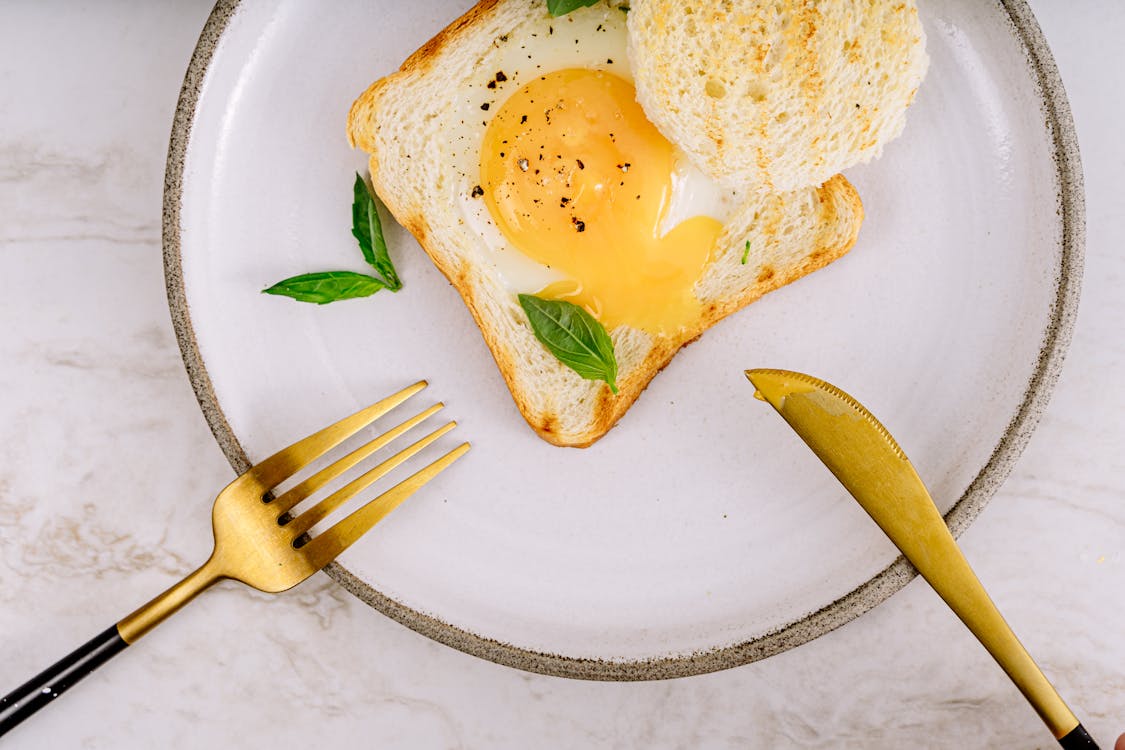 Having any carbohydrates is essential for a busy day ahead
One of the most accessible ingredients to pair with your bread is eggs—which are a good source of protein for a healthy and balanced breakfast meal. If you are going for a morning motivation, you can put together a toast by adding an egg, sliced tomatoes or avocado, and your choice of greens to keep you going through the day. It is easy to make yet very filling at the same time. It is just a bonus that its aesthetics will go well in the kitchen of the most beautiful houses in the Philippines. An Instagram-worthy toast can always set a positive mood in the morning.
Healthy Breakfast Ideas with Rice
Rice is the main event in the Filipino diet. For people with a very hectic schedule that even mealtime needs to be skipped at times, having a heavy breakfast is the way to go. However, many people easily get intimidated by the idea of preparing a rice meal in the morning, thinking that it would take more time compared to the ones we listed above. If that is the case, do not fret because making a rice meal for breakfast can be a lot easier than you think it is.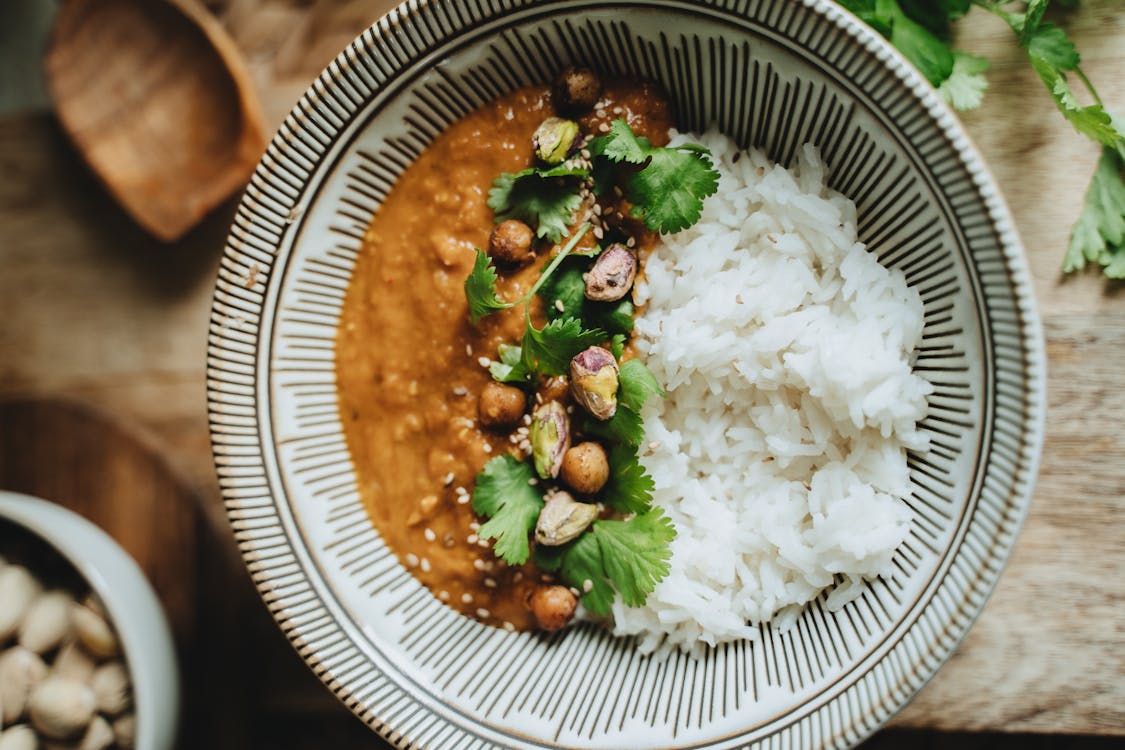 Rice is a staple food that can be seen in most Filipino meals
First off, cooking rice will take time, but heating it does not. Thus, making extra from the night before can save you time in the morning. Also, keeping a supply of your favorite sauces like pesto, curry, teriyaki, etc., will make the preparation so much easier for you. This way, you will only need to think of the toppings you will pair with your rice, like assorted greens, eggs, or sausages which depends on your preference for the day.
Final Thoughts
Starting a habit of eating a healthy breakfast every day might be challenging, but it is not rocket science. It only takes your commitment to your health and wellness to keep you going on this path of taking better care of yourself and your family.
Cooking is also a good indoor activity to practice especially since we have experienced difficulties dining out these past years. It is a dream for many people to have a nice kitchen in their luxury real estate or luxury condo where they can prepare healthy meals for their loved ones whenever they can. It is a great way to show our genuine love and care, and we need a home and community that supports the healthy lifestyle we aspire to live with the people around us.
In Brittany Corporation, keeping a healthy lifestyle will be a breeze with the luxury homes in the Philippines they offer—from luxury real estate, luxury condo, and house and lot for sale, Brittany Corporation has the best for you and your family.
READ NEXT ARTICLE: TOP RESTAURANTS NEAR CROSSWINDS TAGAYTAY