BLOGS
Experience the Upscale Living at Portofino
Many people have misconceptions of what upscale living is. Most of it stem from the fact that upscale living only means luxury living. This means spending lots and lots of money on high-end products without weighing whether or not it is worth the investment. However, many real estate inventors have come to terms that while upscale living can be associated with luxury living, there is actually more to it that most first-time home inventors do not know. Read on to learn more about what upscale living means and why you should consider experiencing the upscale living at Portofino Alabang.
Furthermore, with the global pandemic changing the course of the world and the way everybody is living and managing their lives, take for example, the way some schools and companies are settling on studying and working from home or mixed-use, many families are starting to look for communities that have close proximity to urban conveniences such as retail shops, commercial establishments, banks, markets, and eateries. For many potential homebuyers, this also means upgrading their way of life by settling in a community that has the luxury and the promise of upscale living at a competitive price.

Why you should strive to experience upscale living?
We've listed down a few reasons on why you should strive to experience upscale living for you and your family.
Upscale living is all about comfort and comfort means affluence

If you are to splurge a large of money to a certain service or product, make sure that it gives and prioritizes your comfort above all. Now, if it's a house to settle in, you have to assure that it is the kind of investment that will let you have an upscale lifestyle. This means being able to live in a home that offers you the comfort of a real home. Bear in mind that not all houses give off the comfort you are wanting to go home for. And while it is true that it is the people inside the house that makes a house a home, it is undeniably true that a great factor comes from ensuring that you get to purchase a house from a real estate developer that specializes in giving its clients an upscale living through the houses they sell.

Upscale living comes with security and peace with mind

What makes exclusive or luxury residential developments stand out from among other communities out there is the security that they offer because of the world-class amenities they have such as a CCTV security system, outdoor sensors, security fences, and a group of patrolling guards. In such a time as this, it is important to ensure that your upscale lifestyle includes living in a secured real estate property situated in a prime location where home intrusion is less likely to happen. With increasing cases of home robbery or home intrusion, you have to invest in a property that gives the highest priority to you and your family's safety. After all, living in a safe and secured property means never having to worry about any form of intrusion or crime. Hence, the peace of mind.

Upscale living guarantees clean living for you and your family

Upscale living upholds one's well-being and health that's why many people look at it as a great wealth or treasure of life. After all, how are you going to enjoy the luxury lifestyle ahead of you if your health is deteriorating? This is why upscale living is the trend, especially now that the global pandemic is still scaring everybody. A healthy lifestyle always starts with living in a surrounding or neighborhood that is clean and tidy. And this means having a nature reserve-like surrounding with fresh air and sprawling trees. Besides, if your home is situated in a clean, green environment, it will also inspire you to maintain your home as well as the surrounding of it clean and tidy. And if everything around you is clean, germs that cause diseases will less likely infest you and your family.

Upscale living means great aesthetics and picturesque neighborhood

A distinguishing characteristic of houses that inspire upscale living is that they are created with great architecture design. Both the interior and the exterior are marked with beautiful aesthetic that reflects the overall ambiance of the house or at times, the theme of the real estate development. Moreover, houses that inspire upscale living also radiates a nice view of the neighborhood where they are situated. Most of the times, upscale living is leaning towards enhancement of new developments in the community that will improve the overall aesthetic of the neighborhood.

Upscale living values modern convenience

Upscale living also has to keep up with the modernity of the times. This means guaranteeing all the modern conveniences that the homebuyers are looking for in the community they want to settle in. Communities that inspire upscale living shall be situated in a prime location where commercial establishments, markets, restaurants, schools, hospitals, banks, and mass transportations shall be available at all times.
Vista Alabang: one of Brittany properties that lets you experience upscale living at Portofino
Perhaps, after learning the perks and what encompasses an upscale living, you are desiring for a community that will give you exactly just like that. Good thing, through Brittany Corporation, the premier name in luxury real estate development in the Philippines as well as the subsidiary of Vista Land & Lifescapes, which happens to be the largest homebuilder in the country, offers you master planned communities just like the one that is located in Vista Alabang to make your upscale living come true. Because of this, Brittany Corporation is known for being the luxury residential arm of Vista Land & Lifescapes.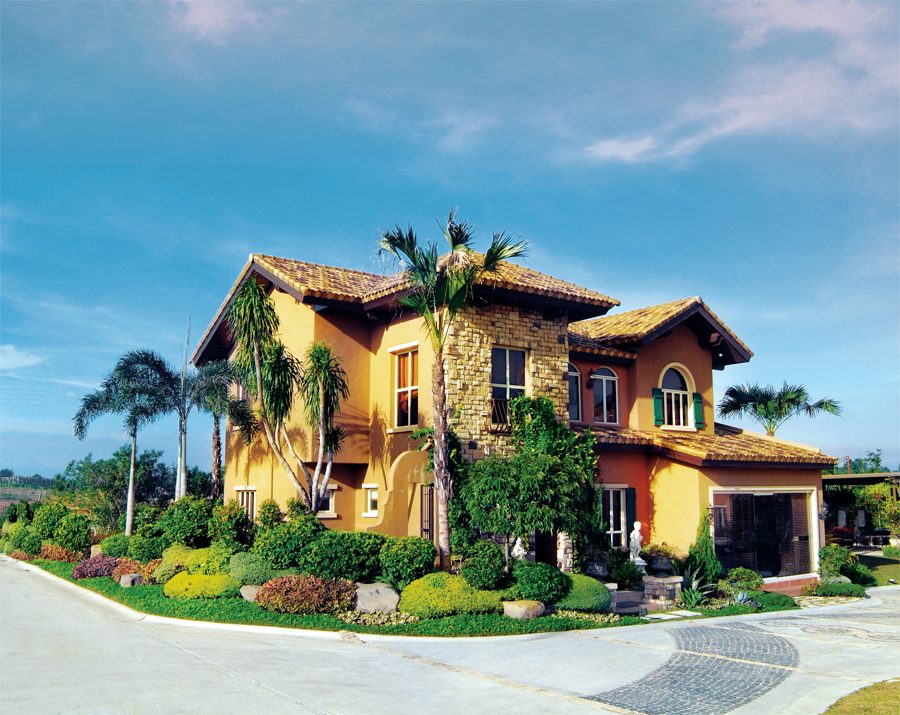 If you are thinking of settling in the South, look no more because Brittany offers you Portofino Alabang which is a reimagined luxury living in the Philippines as it is inspired by the Old World Italy. The said thematic luxury community houses the most beautiful houses in the Philippines which are perfect for a family who wants to experience a high quality of life.
Currently, Vista Alabang, a 1,500 hectare Italian-inspired community, has three enclaves. These enclaves have their luxury homes with details that make a comfortable residential area as well as amenities and features that will give you and your family a modern convenience at a competitive price. Having said that, Vista Alabang enclaves are as follow: Portofino South, Portofino Heights, and Amore at Portofino. All of these enclaves are known for their Old Italian charm and contemporary chic of modern Europe: cupolas, cobblestone pathways, gabled roofs, and pocket gardens. Aside from this, they do have features which you do not normally see on a residential community.
At Portofino Alabang, features such as clubhouse, swimming pool, sun deck with lounge chairs, multi-purpose hall, fitness gym, activity area, meeting room, and basketball court await you. Other enclaves have badminton court, grand ballroom, tennis court, kiddie park, and gazebo. All of these enclaves are also equipped with high-level security and 24/7 roving patrols, CCTV system at all entry and exit points, electric fence on main perimeter areas, and underground utilities for power, cable, and communication.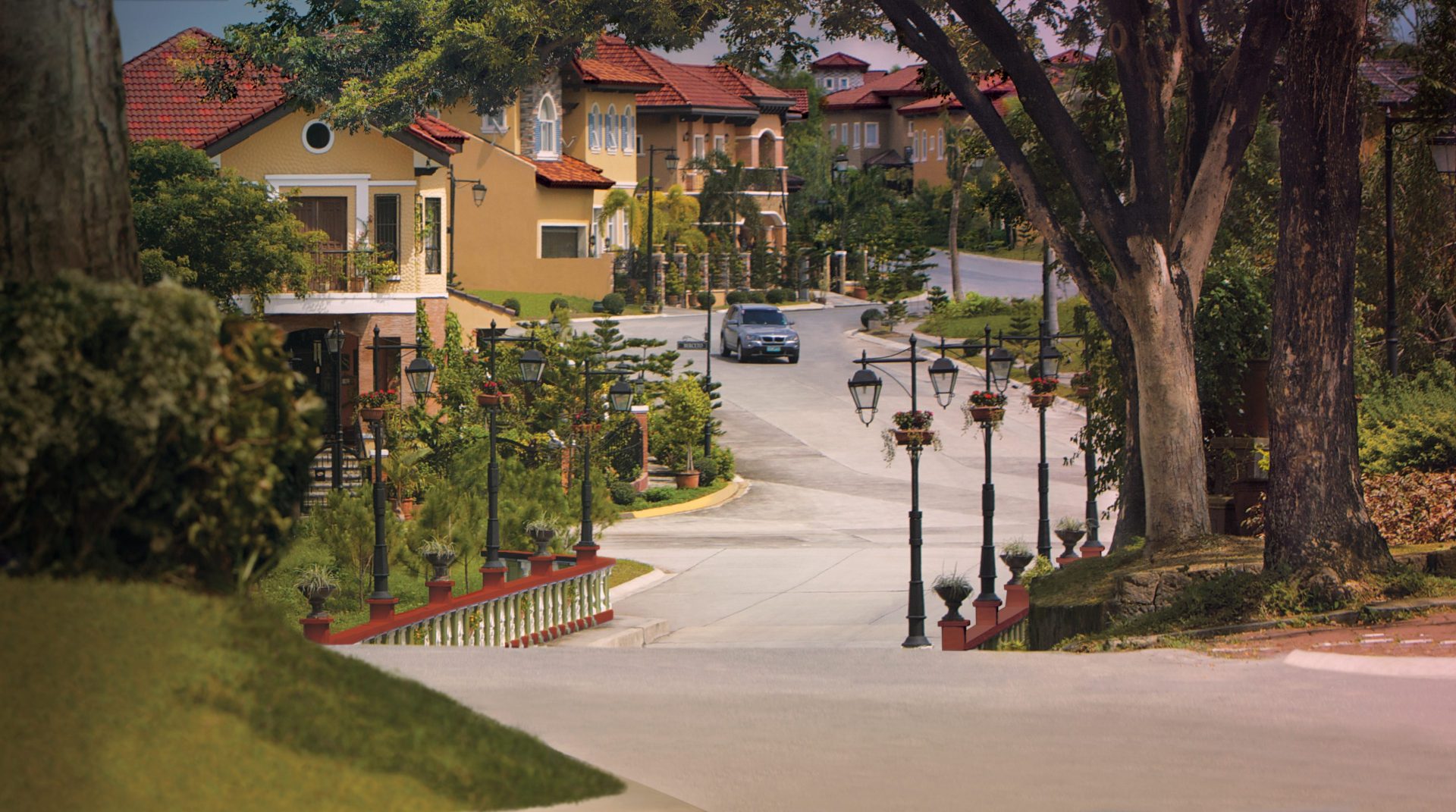 All of these features, amenities, and details truly testify to the fact that Portofino is a carefully planned luxury community that reflects any family's dream for an upscale living at Portofino. Not to mention that Portofino Alabang is an award-winning Housing Development in both Philippine Awards and Southeast Asian Awards for 2015.
Furthermore, all of these enclaves give you the modern convenience that come alongside the experience of upscale living at Portofino. Take for example, the Evia Lifestyle Center, a commercial establishment where you can do all the shopping you want as well as take the relaxation you need by strolling around the mall and eating all you favorite food from your most-loved restaurants.
Final Thoughts
It is undeniable true that many prospective homebuyers are leaning towards investing in luxury homes in luxury gated communities like Portofino Alabang. And this is not just a trend in order flaunt a home in a posh neighborhood, but has something to do with a sense of upscale living that offers security, safety, convenience, and luxury altogether. Furthermore, at any given point in time, and regardless of the global pandemic and economic conditions, this is the dream for many families. Hence, the demand for settling in a luxury home may rise and fall, but it never goes away. This is why you have to secure the best partner in giving you that. With Brittany Corporation as well as its Brittany homes, the promise is sure to be delivered. After all, Brittany builds more than just Brittany properties. These are communities that strive to let families experience upscale living at Portofino as its rich in sophistication and thematic appeal. Consider contacting Brittany now to seal the deal!
NEXT READ: Experience The Upscale Living at Crosswinds
NEXT READ: Residential Market: State Of High-End in 2022
NEXT READ: Why La Posada is the Peg for Upscale Living
NEXT READ: Luxury Real Estate: Why Venture in It
NEXT READ: Where To Buy Your Upscale Furniture