BLOGS
Luxury Real Estate: Why Venture in it?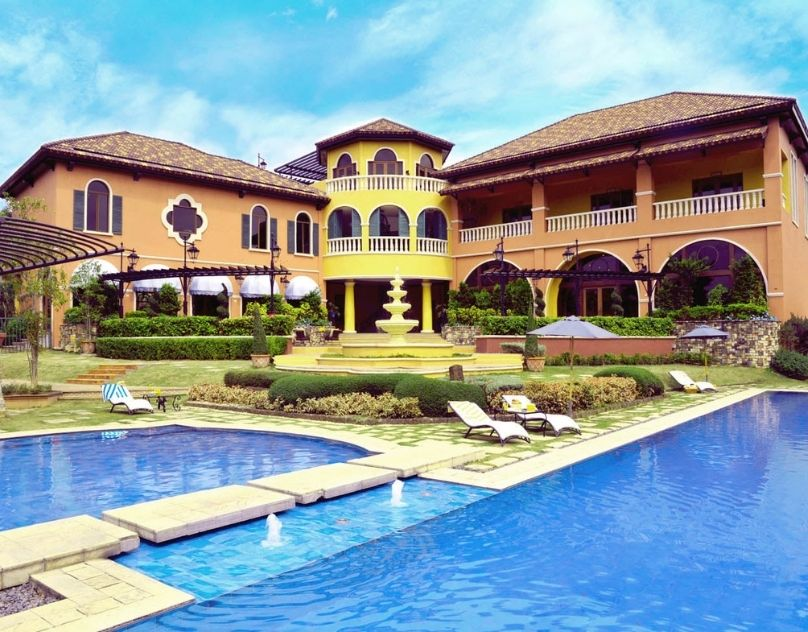 Find out why tapping the high-end market is worth the investment.
Real estate properties have always been considered as safe and profitable investments. If you choose the right land, house, or property, you can enjoy stellar returns that can elevate your wealth further. But can you expect the same outcome if you want to expand your investment portfolio with luxury real estate?
Luxury real estate sales remain on a roll around the world. This is despite the coronavirus pandemic turning the economy upside down. That being said, it is safe to assume that the market for upscale properties like luxury condo or mansion is continuously growing.
Venturing on upscale properties is something that is formerly dominated by only a few. But times had changed. With proper research, a helping hand from real estate professionals, and a large capital at hand, new generations of affluent investors can take part in this lucrative venture.
If you are planning to invest in premium real estate properties now or in the future, here are some of the important things you should know.
More than price tags: what makes a good luxury real estate investment?
Not all expensive real estate properties are considered luxury real estate. It is important to know this from the get go before you invest. The true determinants of a high-scale property are exclusivity, uniqueness, accessibility, and functionality of grand proportions.
Luxury real estate is more of a want than a need. Meaning, people are paying for its premium appeal and superior qualities. Look for properties that are situated to promising locations, whether in the heart of major business districts or the idyllic green spaces of suburbia. Most affluent buyers also place great importance on a property's high-end amenities and features, security, and community.
Suggested Read: Top Reasons Why You Should Invest in Real Estate
Top reasons to invest in upscale real estate properties
Steel tycoon and 19th-century billionaire Andrew Carneige made a famous claim that 90% of billionaires build up their wealth by investing in real estate, including upscale properties. But what specifically makes real estate a good investment?
1. Great Returns
If you own a great and well-maintained luxury property, its value will increase over time. This will give you big returns once it's time to sell. Not all properties appreciate in the long run. The key is investing in a property that checks all the right boxes.
Always choose real estate investments that boast top-notch features, world-class amenities, attractive locations, and grandiose architecture—the true marks of a Brittany luxury home.
2. Protection from Inflation
As inflation rises, so does the value of your luxury real estate (Photo from Unsplash).
One of the best perks of investing in luxury real estate is it can give you a hedge against inflation. Remember that GDP (gross domestic product) and real estate demand are positively connected. Meaning, when prices of goods and commodities shoot up, the demand for real estate properties also skyrockets, increasing their value and appreciation. And when prices for houses and upscale properties are high, so does the rent. This, in turn, increases the cash flow you will get from your property.
3. High Demand, Higher Returns
Luxury real estate investments offer consistent returns and opportunities for higher cash flow than with other investments because there is always a demand for upscale properties. The growing market in spite of the pandemic shows that affluent investors and new millionaires are consistently on the hunt for the best home they can add to their portfolio.
4. Diverse and profitable investment opportunities
Upscale properties are versatile investments. That being said, there are many things you can do to your real estate properties aside from the usual buying and selling. These include flipping, leasing, or custom building. When done right, these investment options can yield high profits and return your capital in a relatively short period of time. Ahead is a closer look on how each of these investment options work.
The many ways you can venture on luxury homes for sale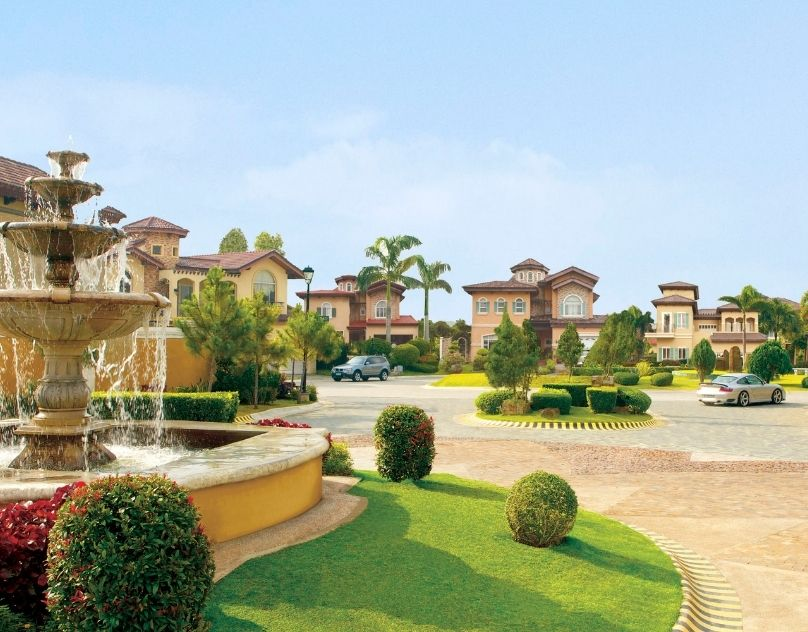 Many investors buy luxury properties in the Philippines and then put them up for sale after a few years. But if your goal is to generate a steady, passive income, long-term investments will be more suitable for you. Here are some ways you can make the most out of your luxury real estate investments.
1. Rent out your luxury condo or luxury house
Putting up your property for lease is one of the best ways to profit from your luxury real estate investments. You can earn a steady flow of passive income from regular rent payments and regain your initial capital in the long run. But of course, you have to choose luxury properties in the Philippines that can attract potential tenants. For example, a luxury condo near recreational hotspots will definitely captivate tourists who are looking for a place to temporarily lodge in.
Case in point: the beautiful luxury condo units of Crosswinds Tagaytay. These Swiss-inspired accommodations nestled among 35,000 pine trees have been a popular staycation oasis for families, friends, and people who seek relaxation and vacation in the highlands.
2. Custom build a house in luxury lots
Luxury properties in the Philippines are not limited to luxury condo or mansions. Luxury lots in residential areas are also considered as profitable additions to the list. Some luxury real estate investors buy luxury lots for two reasons.
First, luxury lots are low-maintenance. Second, luxury lots allow owners to custom build a house from the ground up and sell the property at a competitive rate.
Custom building a house gives them the freedom to have a say in everything. Investors can choose the architectural style, interior design, and other features of the property according to the latest trends or simply to what features will appeal to their target market. When done right, a custom built home can be sold at astronomical rates.
3. Flip an existing luxury property
In real estate speak, flipping means buying a real estate property, renovating and updating some of its features, and then putting it back in the market with a higher price tag. Flipping is essentially the same as custom building a house. But instead of starting from scratch, you are remodeling an already existing luxury property.
Here's a tip: a luxury condo or an upscale house with a spacious floor plan is a good pick for flipping because it gives you more freedom when it comes to interior design.
If you are interested in making a fortune by flipping a house, you want to buy low and sell high. You want to make sure that you will get the money you spent from renovations and earn a good return.
Ready to expand your investment portfolio?
Now that you know the basics of luxury real estate investing, are you ready to expand your investment portfolio? Like any investment venture, it is best to carefully review your options before jumping in. The process of investing in luxury real estate can be a daunting endeavor, especially if you are doing it for the first time. The good news? You don't have to do it alone. You can always count on an experienced Brittany Salesforce professional to navigate the process with you. If you want to connect to a Brittany Salesforce professional, click here or call Brittany's marketing department at + 63 (091) 785 77437.
Read Next: 5 Best Laptops For Your Digital Art
Read Next: Condo Gardening: 10 Household Items to Get You Started
Read Next: Conversation Starters for Real Estate Professionals
Read Next: Different Types of Close-Quarter Combat