BLOGS
Updating Your Investment Portfolio
People might have different definitions of what success is. But it is undeniable that for most, being able to live comfortably and luxuriously after retirement is the ultimate goal in life. Some people consider retiring early as their goal while there are also those who seek to be financially secure for the future of their children. Adequate savings in the bank is not enough for you to be considered financially secure. Updating your investment portfolio at every age is important so you can be financially secure not only today, but for the future as well. There are also other benefits to having investments aside from being financially secure.
Investing at every age can help improve your quality of life as some of these investments can lessen financial burden, allowing you to live more comfortably. Sticking to wise investments will also help you practice discipline as you set aside a budget for most of these investments. Moreover, you become more aware of where you use money for, preventing you from spending on unnecessary things.
With a good grasp and understanding of financial stability, the elite team of Brittany Salesforce advocates for wise investments for you and your family. It can pave the way towards a life of convenience, comfort, and luxury. Expert investors also recommend investing and buying luxury real estate such as the ones offered by Brittany, the pioneer builder of upscale properties in the Philippines.
Secure your future with five investments you need to accomplish before you turn 40.
Secure Your Future with a Good Investment portfolio
A comfortable life at the present should not be your only goal, it is more important to save for your future with good investment portfolio. Other than your goal of being financially secure once you retire, there are smaller milestones that you can achieve such as having certain investments.
There are small investments that are recommended for you to acquire once you hit a certain age, allowing you to focus on bigger investments later on. Dividing your investments at every age will help you focus better towards achieving each one. Some people think that investments are complicated and saving a lot of money is enough to be financially secure in the future. However, there are different forms of investments aside from money in a savings account.
Saving retirement money or setting aside finances for the education of your kids are not enough. Important investments in life include acquiring your own house or property. You can also choose to have various kinds of insurance. There are financial advisors and investment experts such as Brittany Salesforce that can assist you in making good investments.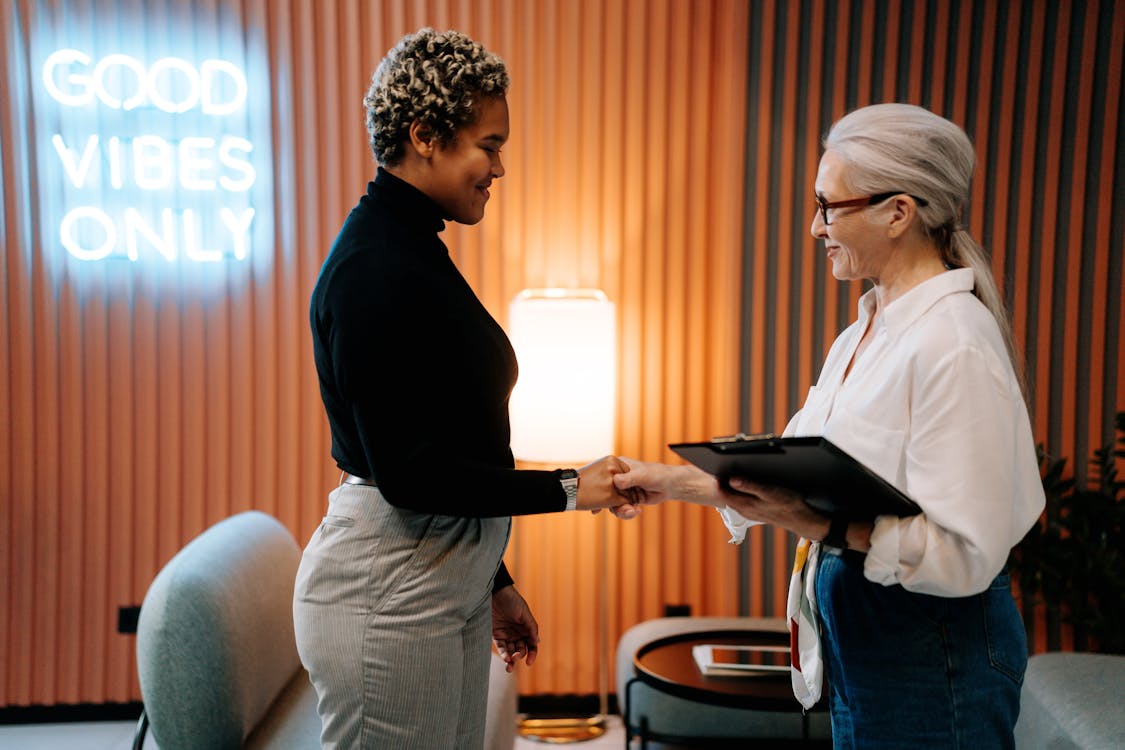 Get the best investments with the help of capable financial advisors and real estate agents.
Five Investments You Need to include on your portfolio
Having good investments while you are young will help set you for a better future. You can start on these investments as early as your 20s. Once you hit your 40s, you should have fully acquired at least one of these investments.
Property – Invest in Real Estate
Whether you're single or have a family, having a property by the time you turn 40 is advisable. Owning a real estate property should not only be a dream but a goal you should strive for. You might have reservations about buying a house and lot. However, there are more benefits when you invest in luxury real estate compared to renting apartments and condominiums.
Renting has its benefits including flexibility and a definite expenditure during each month. On the other hand, the money that you could be paying for rent can be saved to have your own property. It doesn't necessarily mean that ownership is the better option. It will still depend on your preference and circumstances. However, the earlier you invest in having your own house and lot, the more financially secure you will be in the future especially if you plan on having a family.
Life Insurance
The first investment you should make as early as possible is a life insurance plan. It does not only guarantee financial security in times of emergency, it will also provide your family with money in case of death. Some types of insurance such as medical ones can also cover hospital bills and other medical expenses.
Life is unpredictable and accidents can happen anytime. It is important to be ready when these times come. When you have life insurance, it guarantees financial security in times of emergency not only for you but for your family as well.
It is even more important at the present to have life and medical insurance with the risk presented by the pandemic.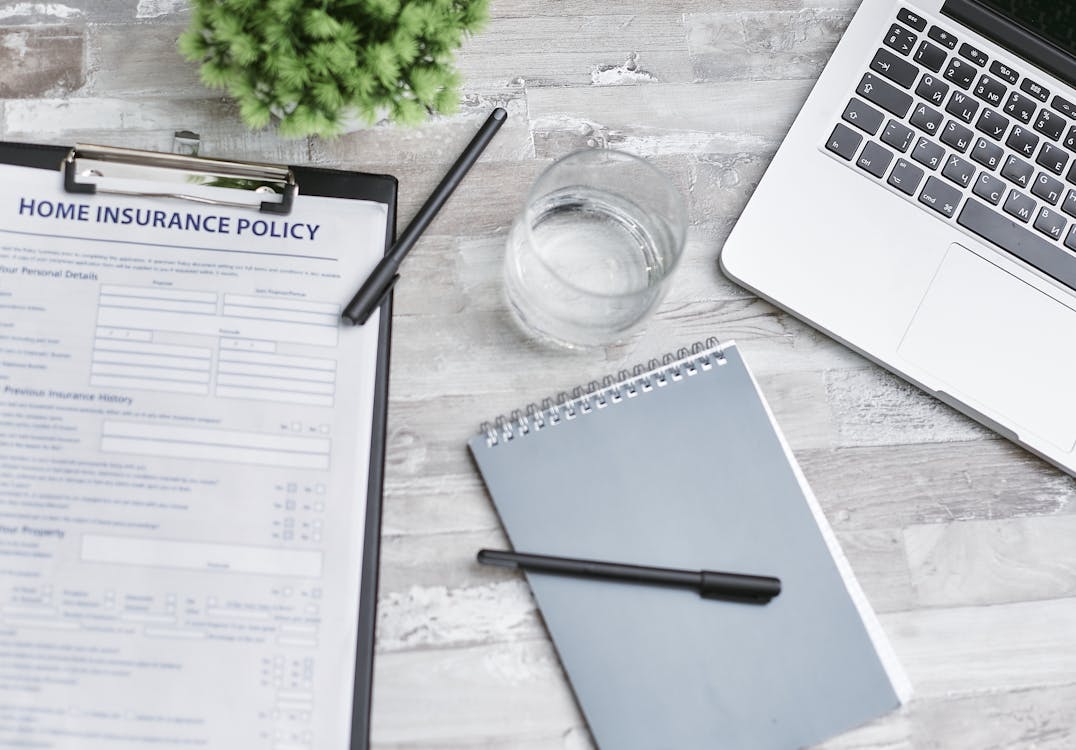 Invest in a life insurance that will provide you with financial security during emergencies.
Retirement Plans
You will never work your entire life. There will come a time where your body will not be able to handle working anymore. A good retirement plan includes multiple long-term savings and profit-making investments that will allow you to live comfortably for a long time even after you retire.
Having a retirement plan will make you financially secure for the rest of your life while also being prepared for possible expenses. It is advised to start on your retirement plan as early as possible, allowing you to make high risk investments that can possibly yield great results. However, before you start saving, you should first consider milestones in your retirement.
Retiring from your job is not all there is to it. For parents, retirement plans often include saving for their children's education. This is why most retirement plans are divided into multiple components, ensuring readiness when the situation calls for it. It is also important to consider the increasing cost of living over the years. With these factors in mind, you can calculate how much savings you should have before you retire.
Short-Term Savings
When planning for your future, having long-term savings should not be your only goal. You should also invest in multiple short-term savings that will allow you to be financially secure in the present and in the future. But what are short-term savings?
Long-term savings is the money that you are putting aside for the far future. It includes retirement money, savings for children's education, savings for major medical procedures, and huge purchases.
On the other hand, short-term savings are the kind of money that you will have to spend within a five-year period.
These include emergency funds, minor medical procedures savings, payment towards loans, rent, and insurance, and savings for leisure activities and purchases. Short-term savings allow you to live comfortably and enjoy your life at the present without worrying about sudden expenditures.
Set aside money for multiple short-term savings.
Passive Income
Aside from your work, you should also have other sources of income, which can help lessen financial burden and even improve your wealth. This is where passive income comes in. Passive income is one of the best investments you can make. What makes it different from an active income is that you get to earn money regularly without actively working for it.
Most passive income only requires you to invest at the beginning while still ensuring that you can earn profit over the years. There are different types of passive income you can choose from such as stocks investment, property rentals, equipment leasing, website monetization, and a real estate investment can solidify your investment portfolio.
According to experts, luxury real estate investment offers the best long-term benefits due to its proven market stability. This is a great source of passive income especially for wealthy clients.
Long-Term Investment Benefits in Luxury Real Estate
With the proven stability of the luxury real estate market, it is now one of the most recommended fields to invest in. There are two ways you can invest in it; the first one is to purchase a luxury house and lot for sale, the other option is to invest in real estate stocks.
Due to its target market, which are the few wealthy and influential in the country, the demand for luxury real estate properties will never die. Their need to acquire upscale properties is not born from necessity, rather, to fit their lifestyle.
This is why even with the volatility of the economy, the luxury real estate market continues to thrive. Real estate investing has proven long-term benefits. Even if the cost of upscale properties rise, purchase flow will continue in the future, ensuring profit through the years.
There are benefits in buying a luxury real estate property as well. What makes these properties coveted is not only because of their price. The uniqueness of the interior design, expertly built architecture, exclusivity, and even the superior location – these are all qualities that can increase the value of a world-class property. If you plan to have a family, purchasing a luxury house and lot is a wise investment.
Experts recommend investing in luxury real estate property and stocks due to their long-term investment benefits. 
Brittany Salesforce as an advisor in updating an investment portfolio
If you plan on investing, it is better to get assistance from professionals such as Brittany Salesforce, a team of capable real estate agents. They have the knowledge and skills to help you find the best investment that fits your preferences.
Brittany Corporation is the pioneer builder of upscale properties in the Philippines. They offer the most coveted world-class and luxury house and lot in the Philippines.
Their exclusive communities have prime locations that allow their clients to enjoy a private life while still having access to essential establishments and popular attractions. With the help of Brittany Salesforce real estate agents, you can acquire the best luxury property you can invest in.
Read Next: Best Garden Stores in Santa Rosa Laguna
Read Next: The Best Father's Day Gift for the Best Dad
Read Next: Best Massage Chairs You Should Have
Read Next: Best Real Estate Degrees