BLOGS
The Best Father's Day Gift for the Best Dad
Mother's Day has passed, and Father's Day is approaching. Have you considered what to give your father on this special day? As Father's Day approaches, consider what you should get your father to show him how much you care.
When is Father's Day?
Father's Day is a special day to celebrate fathers that falls on the third Sunday in June each year. While the actual date of Father's Day varies from year to year, the meaning of the day stays the same: it's a time to show dad how much he is loved and valued.
There are numerous ways to make Father's Day memorable, from spending time together to buying dad a thoughtful present. Whatever way you choose to celebrate, take the time to tell your father how much he means to you.
It has been a national holiday all around the globe to give a day to honor fathers and pay respect to the influence fathers have in society. Father's Day is celebrated to commemorate their hard work, love, and sacrifices to their dear families—how they were able to raise their children while providing for their families.
Fatherhood has never been easy, especially if you have six children, so giving a day to fathers is never enough to show the appreciation the world has for them. But keeping a day special to make them feel valued and acknowledged can contribute to joy in their hearts as a gift to them.
But have you ever wondered why, in contrast to Mother's Day, it's so difficult to find a gift for your father, whether on Father's Day or any other occasion? Mother's Day is much easier to organize than Father's Day.
Many people believe that dads can buy whatever they want, making it difficult to think of gifts for them. So, for this Father's Day, here are some gifts for dads that will never let you down.
Prepare to choose what is best for your father, from the simplest gift, such as ties as they go to work, to the grandest, such as a house and lot for sale. Whatever gift you choose to send to your father will undoubtedly be appreciated.
Are you looking for Father's Day gifts?
Father's Day is a special day to celebrate the father figure in our lives. It is a day to give thanks for all they have done for us and to show our appreciation for their never-ending love and support. And what better way to show our appreciation than by giving them the one thing they really want: the chance to make their children happy.
Fathers would do anything to make their children happy, and that is why they are always ready and willing to go above and beyond to provide for their families. Whether it means getting them their own luxury condo for graduation, keeping them in a secure luxury real estate development, or giving them one of the Philippines' luxury residences, fathers have no limits when it comes to providing for their loved ones.
So this Father's Day, let's show our dads how much we appreciate everything they do for us by giving them the one thing they really want: the chance to make us happy.
But how about you? What are you willing to give to your Dad this Father's day?  You still have time before celebrating Father's Day on this third Sunday in June. If this is your first father's day experience, here are easy gift ideas for this coming Father's Day that you can consider.
1. Baseball Cap
Dad enjoys playing with his children, whether it is inside or outside their wealthy modern luxury home in the Philippines. Their hearts flutter when they're playing with their children, so why not give him an item to wear while he's playing with you? A baseball cap, also known as a "dad cap," is a simple present that you might send to your father. Choose his favorite team's color, keep it simple, and he'll undoubtedly use it one day.
2. Neck Ties
Dads are the staple of every family. They work hard to provide for their loved ones and always put others before themselves. On Father's Day, we like to show our dads how much we appreciate everything they do for us. One way to do this is by giving them a gift that they can use and enjoy. A necktie is a perfect gift for any father figure in your life. Not only are they affordable, but they also come in a variety of colors and styles.
This way, you can find the perfect tie for your dad that suits his personality and taste. He can wear it with pride, knowing that it was given to him by his favorite child. So next time you're stumped on what to get your dad for Father's Day, remember that a necktie is always a great option.
3. Sunglasses
Fathers usually don't want their emotions to be read, so wearing eyewear will help them hide their real emotions. Sunglasses also add appeal to their outfit of the day as they go out of their luxury homes. Whether it is for protection against the sun's harmful rays or to keep the wind and rain out of their eyes, a good pair of sunglasses is a necessity for any father.
This Father's Day, give the gift of sunglasses to the father in your life. He will appreciate the thoughtfulness and practicality of your gift, and you can be sure that he will use them often.
4. Sneakers
Father's Day is a time to celebrate dads and all they do for us. It can be tough to find the perfect gift for dad, but one thing you can't go wrong with is a pair of new shoes. Dads have the biggest role to play in the family, and they always seem to be on the go. A new pair of sneakers or dress shoes will let dad know that you see how hard he works and appreciate all he does. And even though we can never quite fill our father's shoes, it's nice to know we can always come close. So this Father's Day, give dad the gift of new shoes and let him know how much you care.
5. Watch
Time is gold for dads, and every minute counts when it comes to providing for their families. That's why giving them a watch for Father's Day is such a brilliant idea. Not only do dads love wearing watches to keep track of their time, but they're also usually the on-time human beings in the family. When it comes to fatherhood, time management is key.
By gifting your dad a watch this Father's Day, you'll not only be showing him how much you care, but you'll also be helping him out in a big way. Not to mention, he'll think of you every time he checks the time! So go ahead and give your dad the gift of time this Father's Day; he'll be sure to appreciate it.
6. Electronic Gadgets (Bluetooth Speaker, Cellphone, Ipad, etc.)
Father's Day is the ideal time to tell your dad how much you appreciate everything he does for you. And what better way to accomplish that than by giving him a present that will aid in his time management? A watch is the perfect Father's Day present for the dad who is always on the go. Dads love to wear watches because they help them keep track of their time. Plus, they're a great fashion accessory.
Whether your dad prefers a casual or formal look, there's a watch out there that he'll love. Not to mention, dads are usually on-time human beings, so giving them a watch is a great way to show your appreciation for their punctuality. So if you're looking for a Father's Day present that dad will actually use and appreciate, give him a watch.
7. Trip for Vacation (with Mom)
Giving your parents time off from their daily programming is a fantastic gift, according to many children. So, instead of giving it to Dad on Father's Day, why not give it to Mom? Give your father and mother a vacation as a present. He will undoubtedly be delighted to get this gift. You can give him a tour of one of the Philippines' popular tourist destinations, or simply give him and your mother a staycation at one of Brittany Corporation's lovely homes.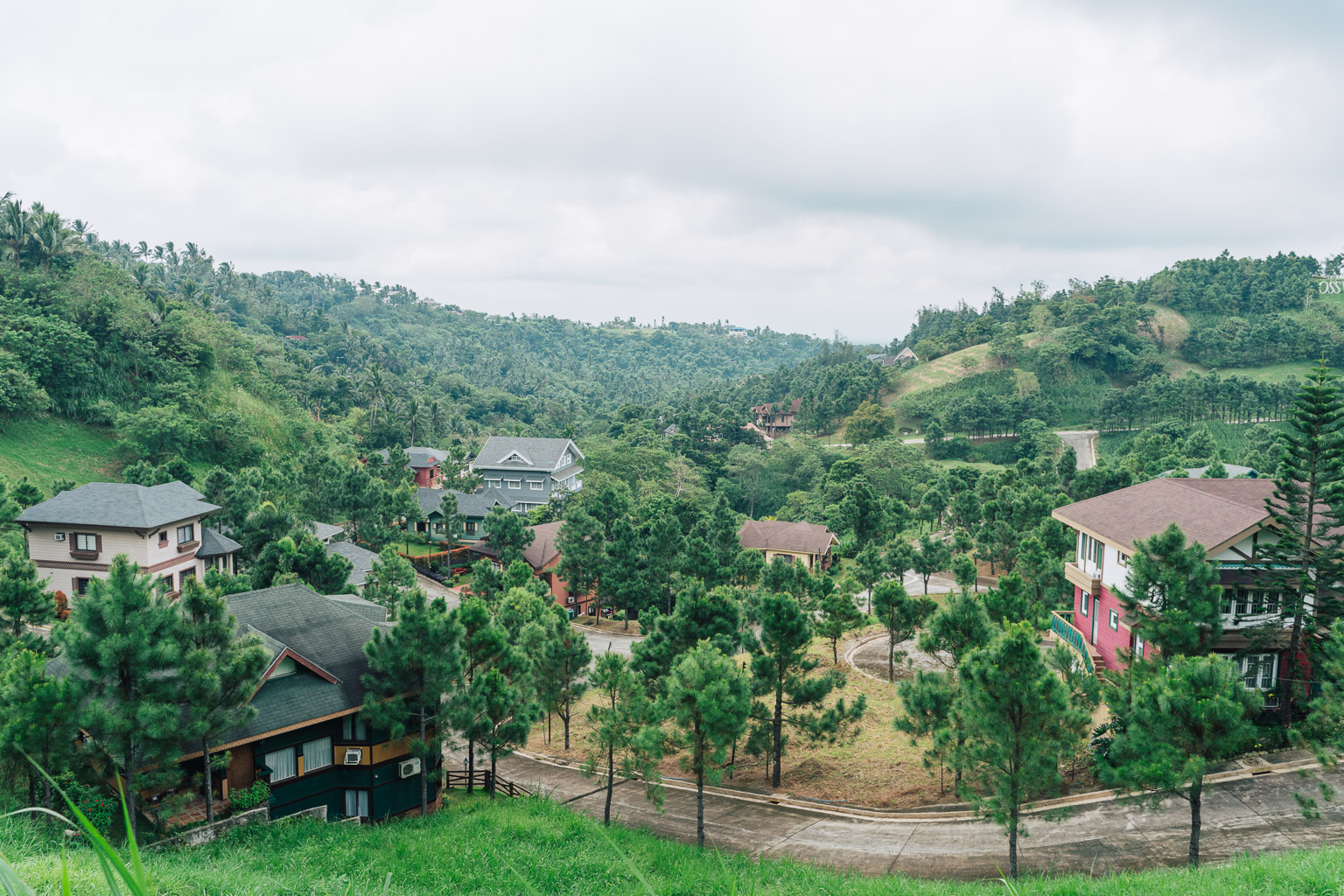 Crosswinds Tagaytay is a fantastic place to start. Your father and mother can also stay at Brittany Sta. Rosa in a tranquil and peaceful environment. Vista Alabang It may provide a more modern luxury home living experience, but it will undoubtedly provide you with a relaxing stay. A night out with Mom is unquestionably a terrific gift idea.
8. How about an expensive car or motorcycle?
This year, Father's Day is coming up, and you may be wondering what to get your dad. If your dad enjoys working on cars or motorcycles, then buying him a vehicle would be the perfect gift. Not only will he be able to enjoy tinkering with it, but he'll also appreciate the thoughtfulness of the gift.
Plus, if you include a tool kit along with the car or motorbikes, he'll have everything he needs to get started. So don't wait-this Father's Day, give your dad the gift of a new car or motorcycle. He'll be sure to love it.
9. Luxury Condominium
Fathers are not getting any younger. Providing them with a more comfortable life is a dream. This Father's Day, you can also choose to give Alpine Villas at Crosswinds Condo unis as a gift. This luxury property will give your dad a more relaxed life to cherish.
10. House and Lot for Sale
Every child's dream is to give their parents a home they can call their very own. If you have the capacity to buy luxury real estate and want to buy a house and lot for sale, or just lots for sale, you can check out Brittany Corporation's website for options. Properties from Brittany Corporation would surely be a great fit for dad's liking. Luxury homes in the Philippines under Brittany Corporation are of great quality and with beautiful luxury house designs. Dad would surely tear up as you gave him the key to their very own home.
The best gift for the best dad is time with you and the whole family
It is undeniable that both a house and lot for sale and a simple Father's Day card can have weight when given to Dad. The former may be heavier physically, but the latter definitely weighs more emotionally. On this day dedicated to fathers all over the world, let us not only celebrate them on the third Sunday of June but make it a habit to show our dads how much we love and appreciate them every day.
A father's role in a child's life is irreplaceable and invaluable. They are our first teachers and role models, and they shape us into the people we become. So on this Father's Day, let us take the time to tell our dads how important they are to us, and how grateful we are for everything they have done for us.
If you wish to check on the luxury properties managed by Brittany Corporation, you can visit their site. Provided on their page are the available houses and lots for sale, or even condos for sale. You will be assisted by the country's most aggressive yet knowledgeable sales agent to make your every transaction much easier and faster.
Happy Father's Day to all dads and to all father figures who become dads for other children. Visit Brittany Corporation's luxury properties and celebrate Father's day with your family!
Read Next: 5 Must-Read Investment Books
Suggested Read from other Vistaland Brands:The Origin of Father's Day