BLOGS
Christmas at Crosswinds Tagaytay
Imagine celebrating Christmas in a grand Swiss-inspired resort in the South.
Despite being a tropical country, no one celebrates Christmas like Filipinos. The Christmas season is the longest celebration in the Philippines. In fact, Christmas countdown starts when "ber-months" hit the calendar. With this long-celebrated season, Filipinos have built a lot of Christmas traditions from carols, to decors, food and more.
But White Christmas may still be a dream to a lot of Filipinos. One tip to get closer to this dream is to visit a cold-weathered place. Snowflakes might not be there but chills surely are! One of the perfect places to visit this Christmas season is Tagaytay.
Aside from being known for the scenic Taal Volcano and mountain ranges view, Tagaytay is well-known for its cold, breezy weather. It is a perfect place for quick getaways as it is only a few hours from the metro.
There's a ton of places to visit in Tagaytay during the Christmas season- there are picnic areas, hotels, restaurants, and other recreational places. But did you know that there is a place where you can do and enjoy all of these and more? Located in the exclusive and prime location of Tagaytay, Crosswinds Tagaytay welcome its guests with pine-scented hugs to a Christmas experience like no other.
Crosswinds Tagaytay is a 100-hectare Swiss-inspired community that features more than 35,000 pine trees. This community is known for its luxurious and exclusive developments. Crosswinds Tagaytay also features a 365-day Christmas celebration, even longer than the country's celebration! This makes it the perfect holiday place in the country!
During the Christmas season, Crosswinds Tagaytay opened to the public its annual Christmas Display, Trail of Lights. Part of its annual festivities is the lighting of The Pine Cone Trail, a series of attractions in the area that gives everybody a world-class Christmas destination experience. This has become a favorite destination in the south of Metro Manila during the holidays.
SUGGESTED READ: Easy Holiday Home Decor Ideas to Cozy Up Your Space | Brittany Homes
Bern Windmill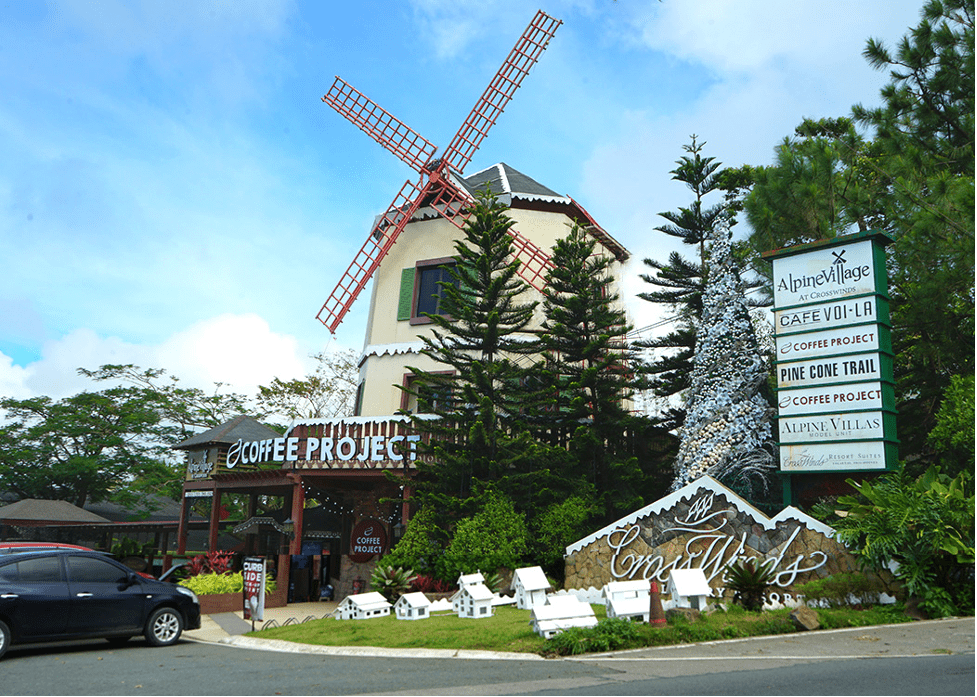 When you arrive at Crosswinds Tagaytay, a beautiful windmill structure welcomes guests by the entrance of the estate. Beside it is Coffee Project where you can enjoy a sip of one of the best-tasting coffees in the Philippines. Aside from the great food and drinks, Coffee Project is also known for its aesthetically pleasing interior, making it a photograph-worthy spot for most millennials.
Cafe Voi La
A cozy restaurant that offers Asian fusion dishes. You must try their famous cheesecake too.
Throne Giant Chair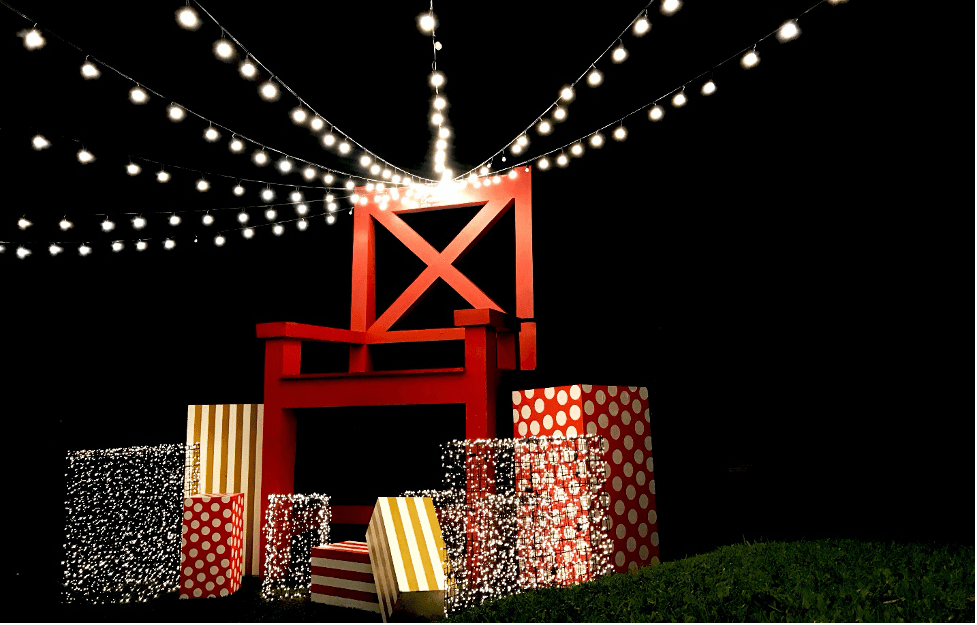 This giant chair is a popular display among those who visit Crosswinds Tagaytay. It is one of the many picture-worthy spots that sightseers absolutely love. This adds fun and excitement to their visit here at Crosswinds Tagaytay.
Lucent Stone Pillars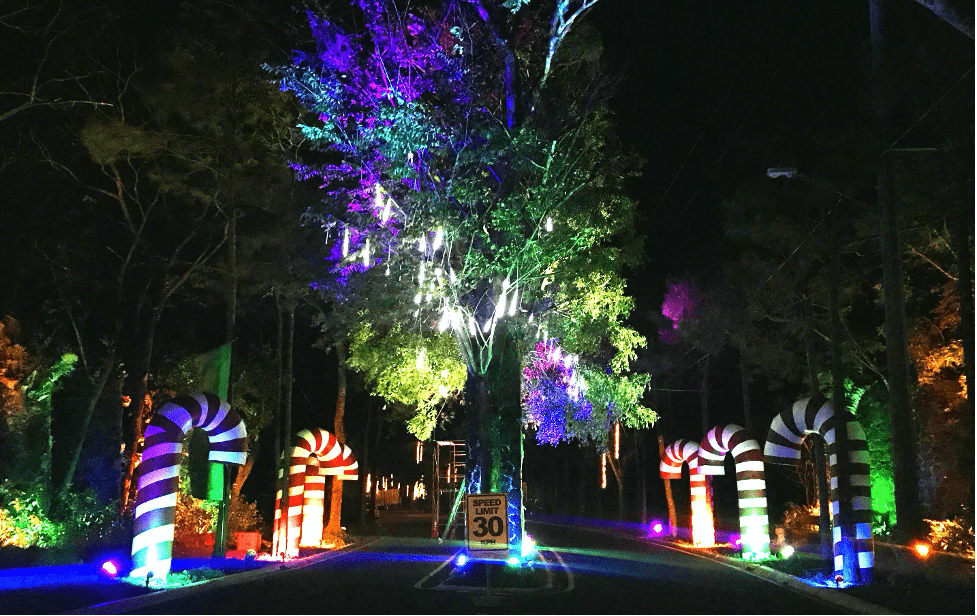 This spot becomes a forest of lights with giant candy canes during the Christmas season.
Suggested Read: Why the Ber Months are Magical in Tagaytay | Brittany Corporation
Faire Gardens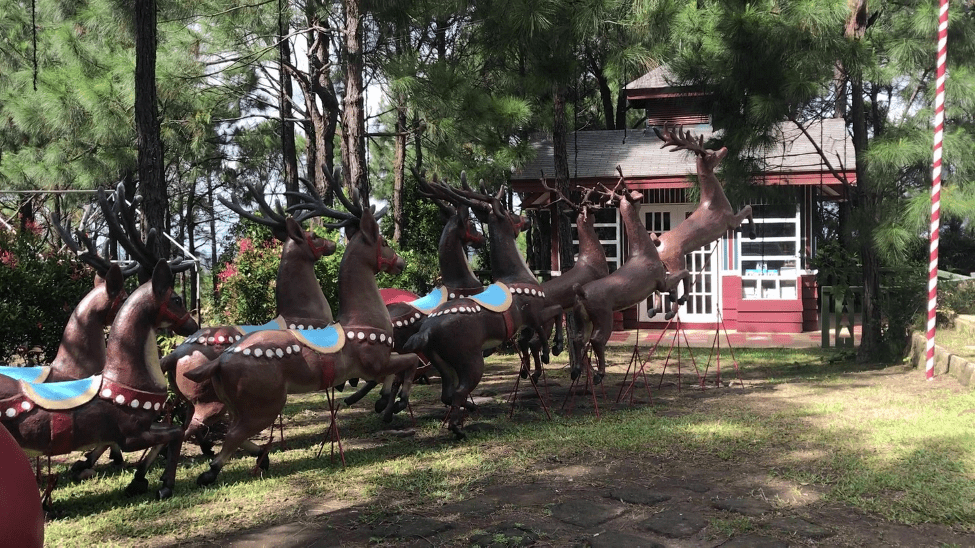 The perfect place to take enchanting and magical photos at Santa's Treasure, Sleigh and Snack Bar, and Crosswinds Tagaytay Tram. Enjoy the ride!
Alpine Greens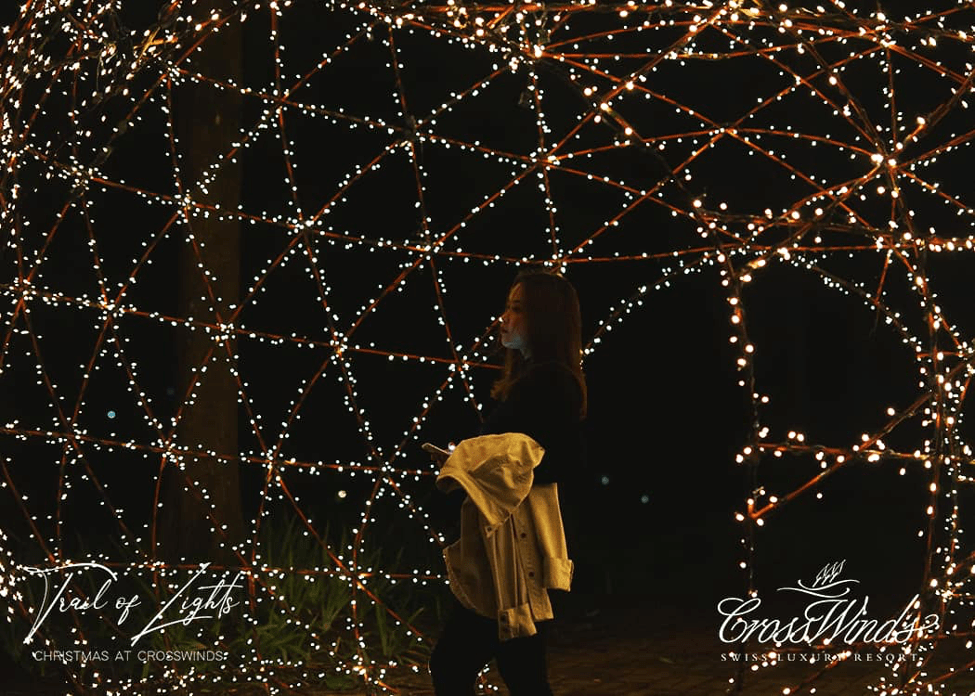 The bright lights of the Christmas Dome illuminate Alpine Greens at night. The dazzling lights give off a magical feel so tourists gather here to take photos.
Surely, Crosswinds Tagaytay is waiting for you to take all these Christmas adventures with your loved ones. There's no other place to visit this Christmas season than the ones making you feel enchanted!
Enjoy Brittany's Crosswinds Tagaytay Trail of Lights with safety. Click here to learn more about the things you need to know before visiting Crosswinds Tagaytay this Holiday Season. Happy Holidays!