BLOGS
Must-Have Home Amenities and Features
Everyone has a unique version of their own dream home. This is why aspiring homeowners have different priorities and preferences when looking for a real estate property to buy, whether house and lot properties for sale or a luxury condo.
For someone going through the complex and possibly tedious process of buying a house and lot for sale, having a version of the needs and wants list for a future home will be helpful to speed up the process and make sure that the search will not get off track.
There should be little to no room for compromises when choosing a house to buy. A written guide will help secure the best possible home with the amenities and features ideally suited for the whole family.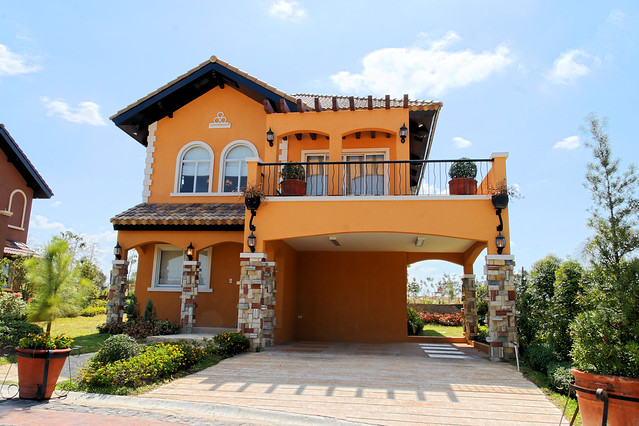 When it comes to amenities and features, both priorities and preferences come into play, which will significantly affect one's decision to buy a brand new home. Knowing the available world-class amenities and features from top real estate developers is a way to be in the know of the best options to choose from. This article listed some considerations that homebuyers might need to add to the list before starting the search to find the family's dream home.
Amenities and Features to Consider When Buying a House
Location and Accessibility
One of the most—if not the most—essential rules in buying a real estate property is its location and accessibility. Choosing a place that the family will call "home" for years must be located in a good neighborhood and accessible to important establishments that are needed to live conveniently and comfortably. Some of the establishments that a homebuyer needs to check when looking for a new house are schools, hospitals, leisure places, and access to main road infrastructures.
Aside from the property's accessibility, it is essential to ensure that the location is not an accident or disaster-prone area. In-depth research about the prospect house and its location is crucial in the home buying process. Nowadays, even though looking for a house and lot for sale in a good location might be challenging, sacrificing the family's safety will never be worth it.
Also, a house in a good location is guaranteed to return one's investment. Real estate is known to appreciate in just a few years exponentially. Purchasing house and lot properties for sale, either for long-term use as a primary dwelling or secondary like a vacation home, is sure to have a lucrative return of investment in the near future.
Indoor and Outdoor Spaces
If there is one thing that the COVID-19 pandemic taught us, investing in one's home improvements guarantees a better quality of everyday life. In a time when people of the world needed to stay within their properties, houses turned into an office, gym, and leisure place—all in one. It was even reported that the pandemic brought a huge demand for the do-it-yourself home improvement materials. Many saw the need to live in a bigger and better space.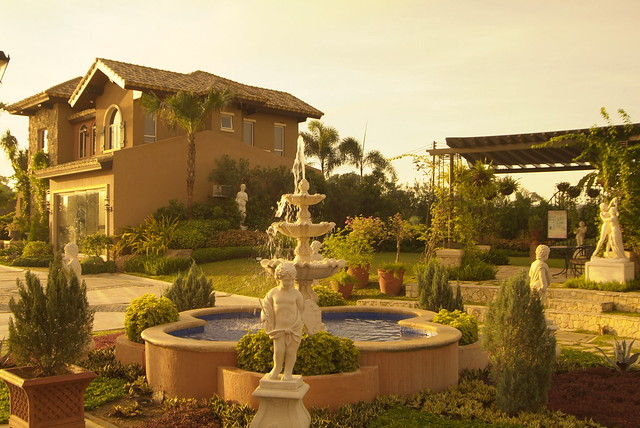 For first-time homebuyers, looking for houses with more than sufficient space for the whole family should be a priority—but this is not limited to the indoor space. Having a spacious room and substantial parking spaces is excellent, but having outdoor space is as important these days. Living in a property conducive to a healthier lifestyle and well-being is key, especially since many people still prefer staying within their communities due to the lingering anxiety caused by the pandemic.
People nowadays focus on improving their outdoor space by turning it into a yard or garden. A house and lot for sale with a good amount of indoor and outdoor space would be great for newfound hobbies and the family's leisure time. You can see these world-class amenities and features with a luxury real estate developer like Brittany Corporation.
Design and Style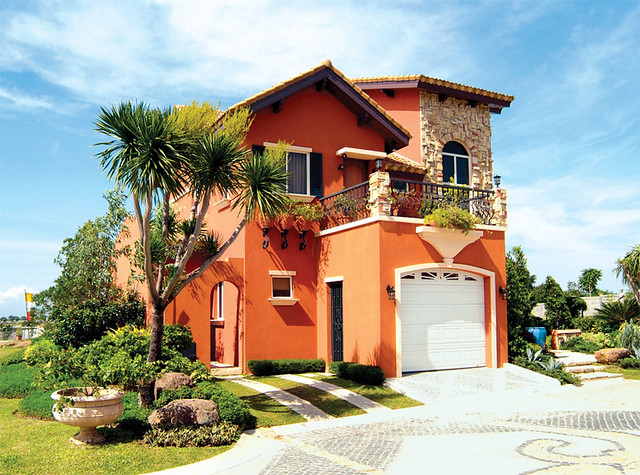 Many ready-for-occupancy houses and lot properties are for sale, each with a different design and style. Choosing the property that suits your preference is another thing to consider. Going home to a place that you truly love is something that all homeowners should have the luxury to have. Also, home renovations will cost a fortune and will take a lot of time and energy.
A design and style theme is one of the world-class features and amenities that luxury real estate developments have. All the houses and the surrounding amenities are built with inspiration from world-class, international destinations. The top luxury real estate developer in the Philippines, Brittany Corporation, offers this feature to aspiring homeowners.
World-Class Community
Living in a safe and fun community must be a priority for every homebuyer. Nowadays, it is essential for real estate developers to secure their residents with standard features that ensure their safety. Such features include high-level security and roving patrol and basic technological tools such as CCTV around the community.
Aside from the security, having fun is a luxury that homeowners should experience in their community. Residing in a neighborhood that brings home and leisure in one place is the ultimate picture of luxury living.
Amenities
Amenities are defined as valuable features but in excess of one's basic needs. In short, amenities are considered a luxury. However, the world has evolved in recent years, and having easy access to amenities that improve one's quality of life is now becoming a necessity for many people.
While many house and lot for sale do not come with complimentary amenities such as swimming pools, gyms, parks, and other open spaces as part of the property, there are a lot of luxury real estate developments that have these as main selling points to a homebuyer.
Your New Home in Vista Alabang
It is not an easy feat to find a house and lot for sale that clears all of the boxes included in a homebuyer's checklist. But with all the considerations listed above, Brittany Corporation guarantees to offer the best lineup of luxury house and lot properties for sale or luxury condos that homebuyers can choose from.
Brittany Corporation is the top luxury real estate developer in the Philippines. The company offers beautiful properties located in unique communities in the country. One of its developments is Vista Alabang, a 1,500-hectare Italian-inspired community located in Daang Hari Road, Las Piñas City. It has three districts also called as enclaves—Portofino Heights, Portofino South, and Amore at Portofino.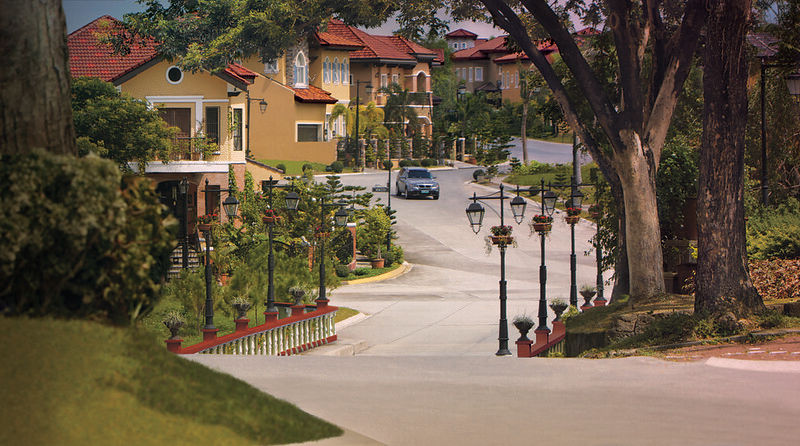 Great Location
Vista Alabang is one the best places to live in as it is easily accessible from the Metro and not too close that the residents can still enjoy a relaxed suburban lifestyle. With the commercial establishments rising in the area, convenience is guaranteed as some of the excellent schools, hospitals, leisure places, and access to main road infrastructures are surrounding the community.
Massive Breathable Space
Even if it is close to the Metro, greenery can be seen everywhere in Vista Alabang's communities. One of the highlights of this luxury development makes it is a great place to live in.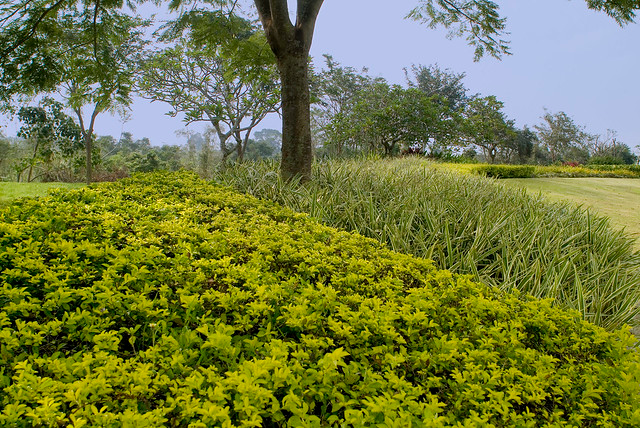 Aside from being a green community, the house and lot properties for sale in Vista Alabang's enclaves have massive indoor and outdoor spaces conducive to a healthier lifestyle and well-being of its residents. Each house is also strategically spaciously set apart so the homeowners can enjoy a more relaxed and tranquil living experience in their own homes.
Excellent Security
The security in the area is top-notch, which guarantees its residents' safety. Vista Alabang has security and 24/7 roving patrol, functional CCTV at all entry and exit points, and an electric fence on the main perimeter areas.
Artful Living
Vista Alabang communities boast of their gorgeous, artful design inspired by Italian architectural details such as domes, cobblestone pathways, gabled roofs, and pocket gardens that exudes elegance and sophistication. Aside from the houses, the entirety of the community is filled with world-class amenities and features that show the elegant beauty of Italy.
World-Class Amenities
Vista Alabang's Portofino Heights, Portofino South, and Amore at Portofino offer luxury living to homebuyers with world-class features and amenities accessible to all its residents. These amenities and features include an Olympic-sized swimming pool, an indoor fitness gym, badminton court, basketball court, tennis court, function halls, kiddie park, sun deck with lounge chairs, gazebo, and the Monti di Portofino Clubhouse.
There is no need to go the extra mile because home and leisure are available within the community. This is everyone's luxury living dream turned into reality.
Contact us about Vista Alabang today!
Are you interested to know more about Brittany Corporation's Vista Alabang? Send a message to this link to learn more about Portofino Heights, Portofino South, and Amore at Portofino.
Read Next: Creating A Study Space At Home
Read Next: Here's How Most Millionaires Got Rich
Read Next: Art Collections by Filipino Celebrities
Read Next: Brittany Salesforce Promising Best Customer Experience
Read Next: How PropTech Boosts Productivity in this 5 Ways