BLOGS
Creating A Study Space At Home
The way a space is designed can have an impact on how you feel or how you move in it. This effect is why luxury house design makes it a point to pay attention to the details that elevate a home and make it a space that the residents can maximize and appreciate. One luxury real estate detail is adding a study space to a home, especially if the house belongs to a growing family with children who need to have a study room to do schoolwork in.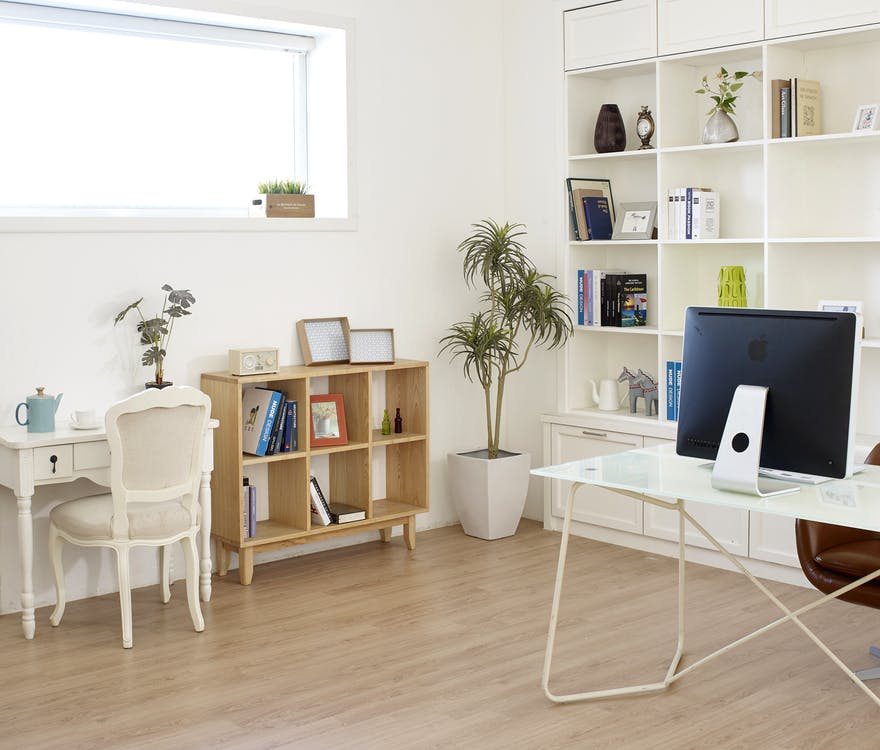 Having a separate stury space helps you focus on your tasks.
Of course, with the recent worldwide pandemic, a study space at home became essential due to education being adapted to accommodate the circumstances. But having a study room is nothing new. Most grand homes of the aristocracy often had a study adjoining the library. Here, the head of the household had a quiet and private space to conduct business, write letters of correspondence, ar read. This was also the room was also where tutors would come in to educate the children of these wealthy families.
Why should you add a study space?
Having a study room in your home can make a difference in a student's education. It gives them a space specifically designed to help them focus, learn, and accomplish their academic tasks. With the advent of online classes, a study space can also give them privacy while participating in online courses and lectures.
A study space can also help keep things contained and organized. Having all the books, references, school supplies, and art materials in one area can make it more convenient for students to work on research,  assignments, and projects. Keeping everything they need in one space helps them become more productive. By doing work in a designated area, their minds can associate the space with work and learning, enabling them to focus.
How to Create an Optimal Study Space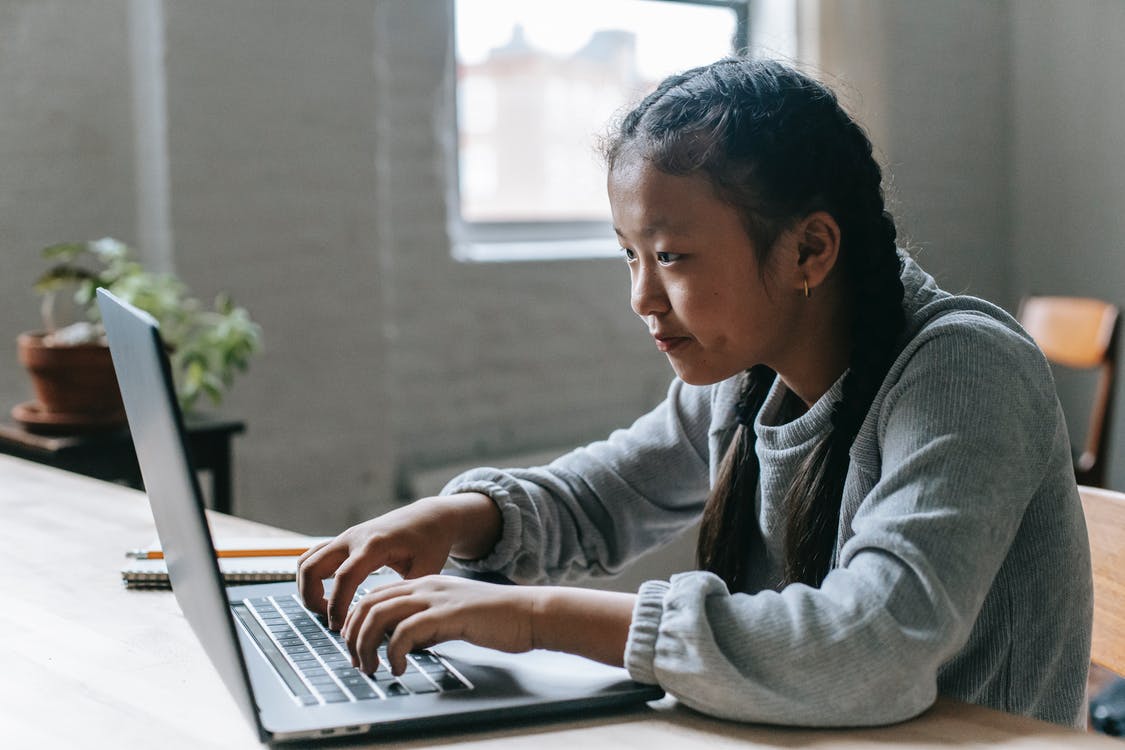 Give your young learner the best environment for discovering new things.
Whether you have an entire room to devote to a study space or simply one area of your bedroom, there are several different ways you can make your study space work for you. There are also different factors you must consider to create a space tailored to your specific needs. Follow these tips, and at the end of the day, you will have a study space that can help you ace your university tests.
Get the Right Furniture
A study room always has a desk and a chair, these two are the basic furniture pieces required. But how big should your desk be? Do you want an L-shaped desk or a more traditional rectangular one? Do you need a desk that has built-in shelves or drawers? Or would you prefer a desk that can convert to a standing desk as needed?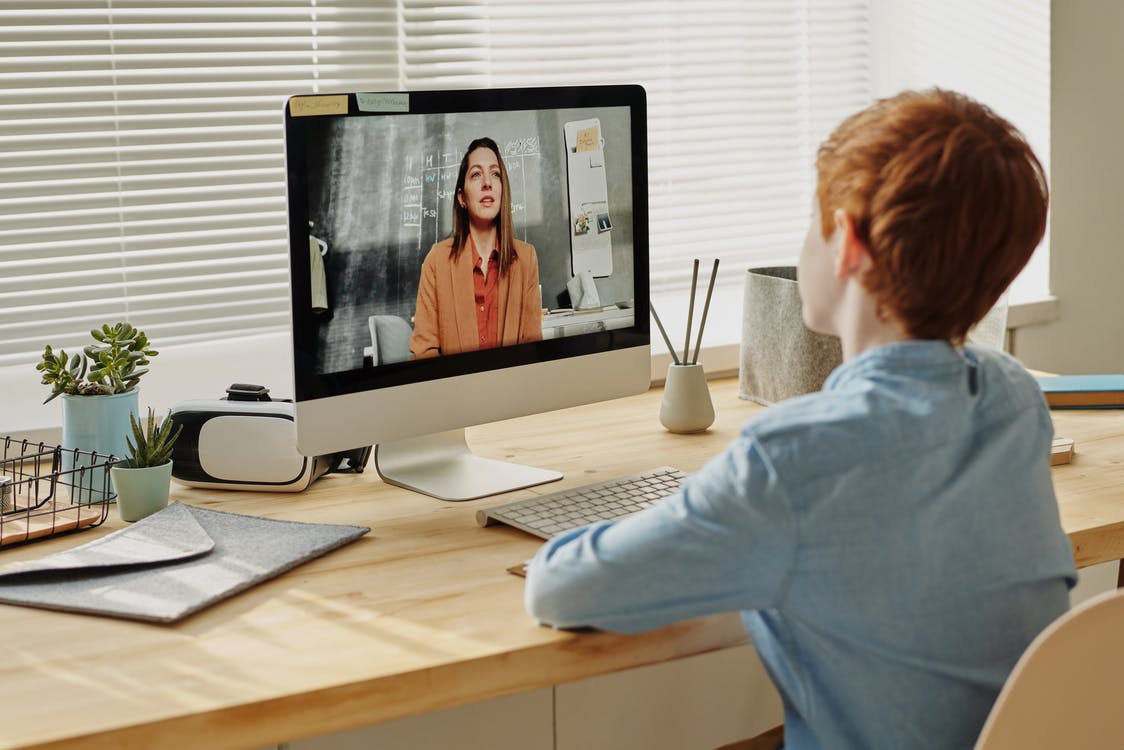 Have a study desk that is big enough for everything you need.
If you know you will be sitting for hours to study or do schoolwork, then a good chair is a must. There are several ergonomic office chairs available, you have to pick the one that is right for you. Your back and forearms would feel supported. It should have enough cushioning to make you feel comfortable. When you sit, your feet should be able to lay flat on the ground, but if that is not possible with the study chair, you should get a footstool so your feet have a place to rest as you sit.
Lighting Matters
You can't study well in a dark space. During the day, it's best if your study room has ample natural light. Augment natural light with a desk lamp for your task and a larger overhead light for the entire room. Good lighting prevents eye strain, so ensure you get lighting fixtures that help keep your eyes comfortable as you work.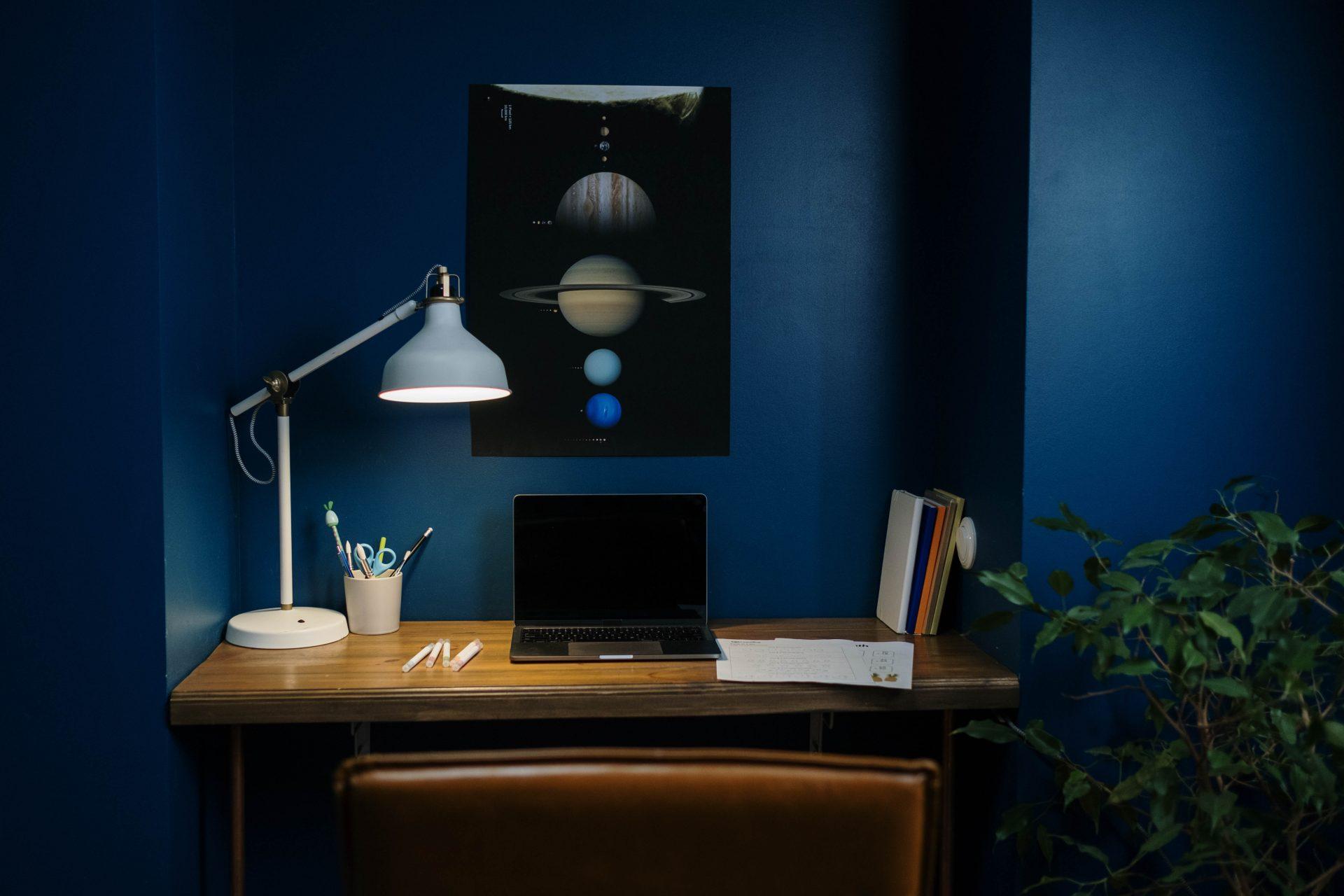 A desk lamp is essential for studying in the evening. 
A lot of academic work is also done on screens and computers nowadays. Ensure that your screen is always lit correctly. You can also invest in a monitor light, a light bar you can clip onto your monitor. This light helps reduce eye strain by minimizing glare and screen reflection while studying online at night.
Privacy Can Help You Focus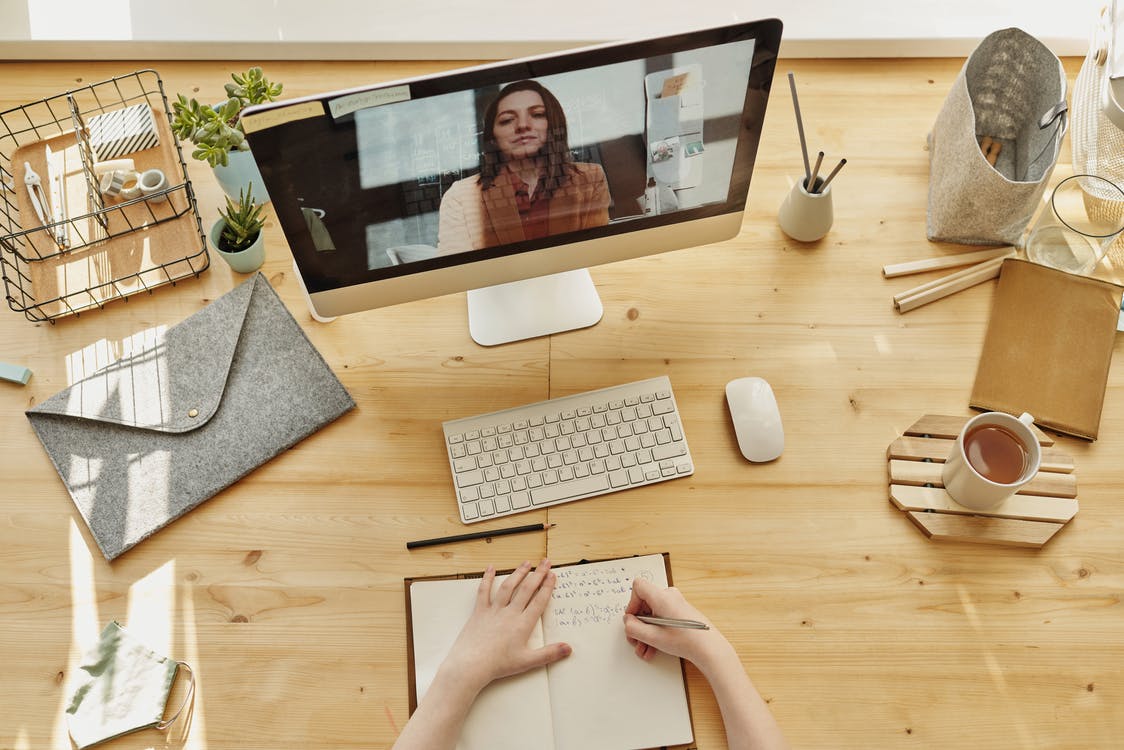 Keep your study room free from outside distraction.
Having a separate space can help you focus on learning and schoolwork. Set up your study room where there is not much foot traffic in your home. The fewer outside distractions that can disrupt your study session, the better.
If you are creating a study space in your bedroom, try to place it away from the door or the hallway, so it lessens the chances of you hearing people as they walk by. If it makes you more comfortable on video calls for class, you can set up your study table where your back is facing the wall so you don't show too much of your space when you are required to turn on the camera for studying online.
Keep Your Supplies Organized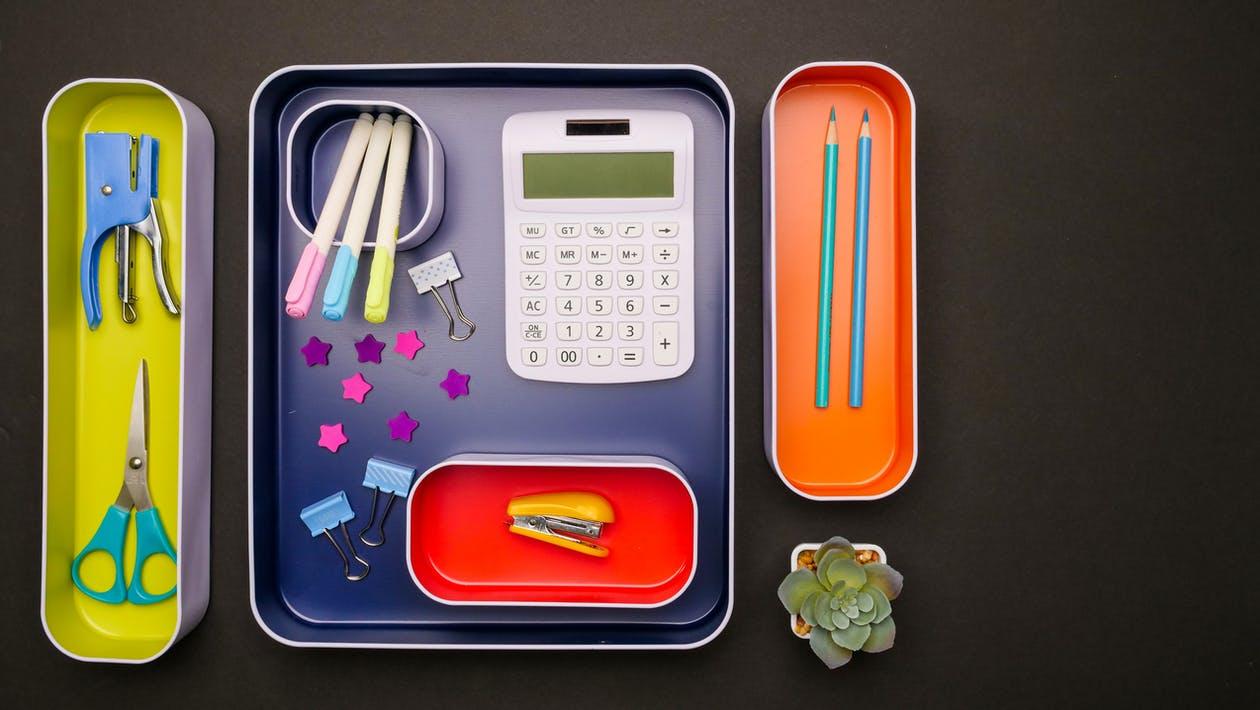 An organized space is more conducive to learning.
Keep all your reading materials, review notes, books, pens, tools, and papers neat and tidy with drawers, shelves, or desk organizers. You can keep your main table clutter-free if you identify the supplies you use the most, such as pens, sticky notes, highlighters, or pencils. These are the things you need to keep within reach. Swap out the study materials on your desk as needed, and keep everything else tucked away in their spots. A trashcan near your desk can also come in handy.
Gadget and wire management is also an organizational tip. Use a cable management system to keep everything looking neat in your space.
Add Productivity Tools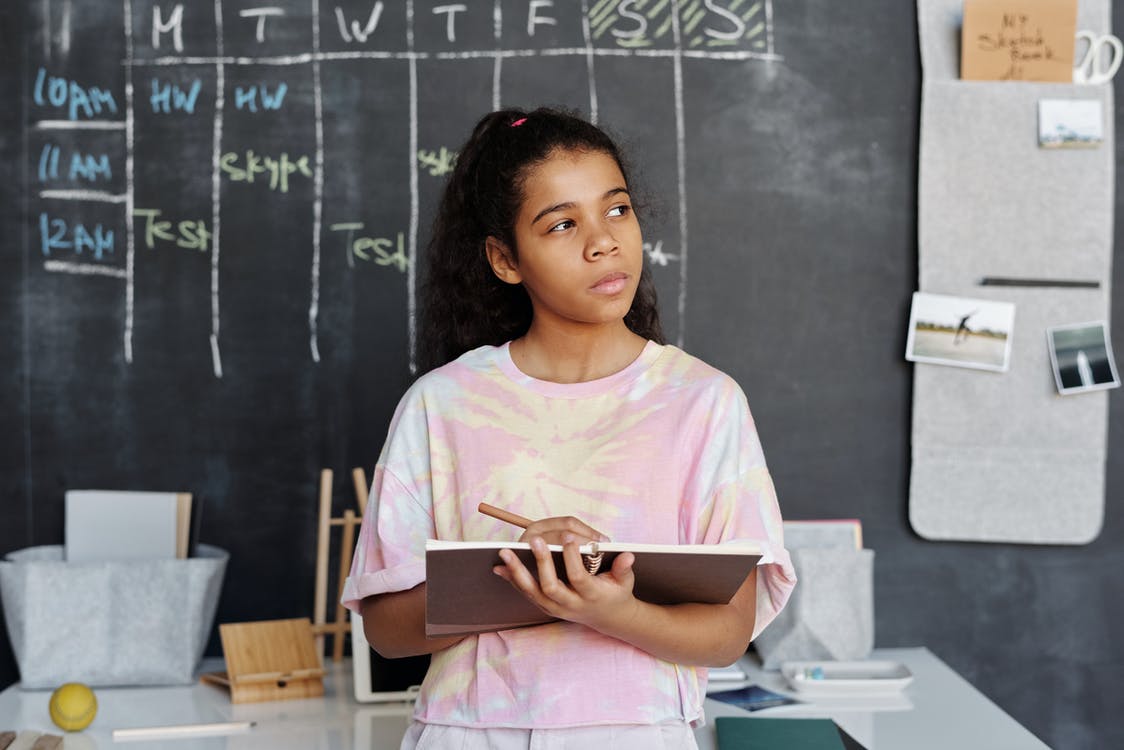 Have a place where you can keep track of schedules and deadlines. 
Do you have a lot of homework deadlines to take note of? Important dates you must not forget? Investing in a planner or a desk calendar for your study room might be good. A corkboard or whiteboard is also an excellent way to keep up reminders and track your assignment progress and notes for motivation to study. Keep a clock or a timer nearby to help you keep track of time and remind you when to take a break.
Remove Distractions
The study room should ideally only be used for studying. To do this efficiently, try to minimize distracting elements in this room. Keep your phone silent or in airplane mode to help you stay focused. Keep it in a drawer to stop you from wasting time on social media instead of doing hard work in your study sessions.
Create a Productive Study Space in Your Brittany Home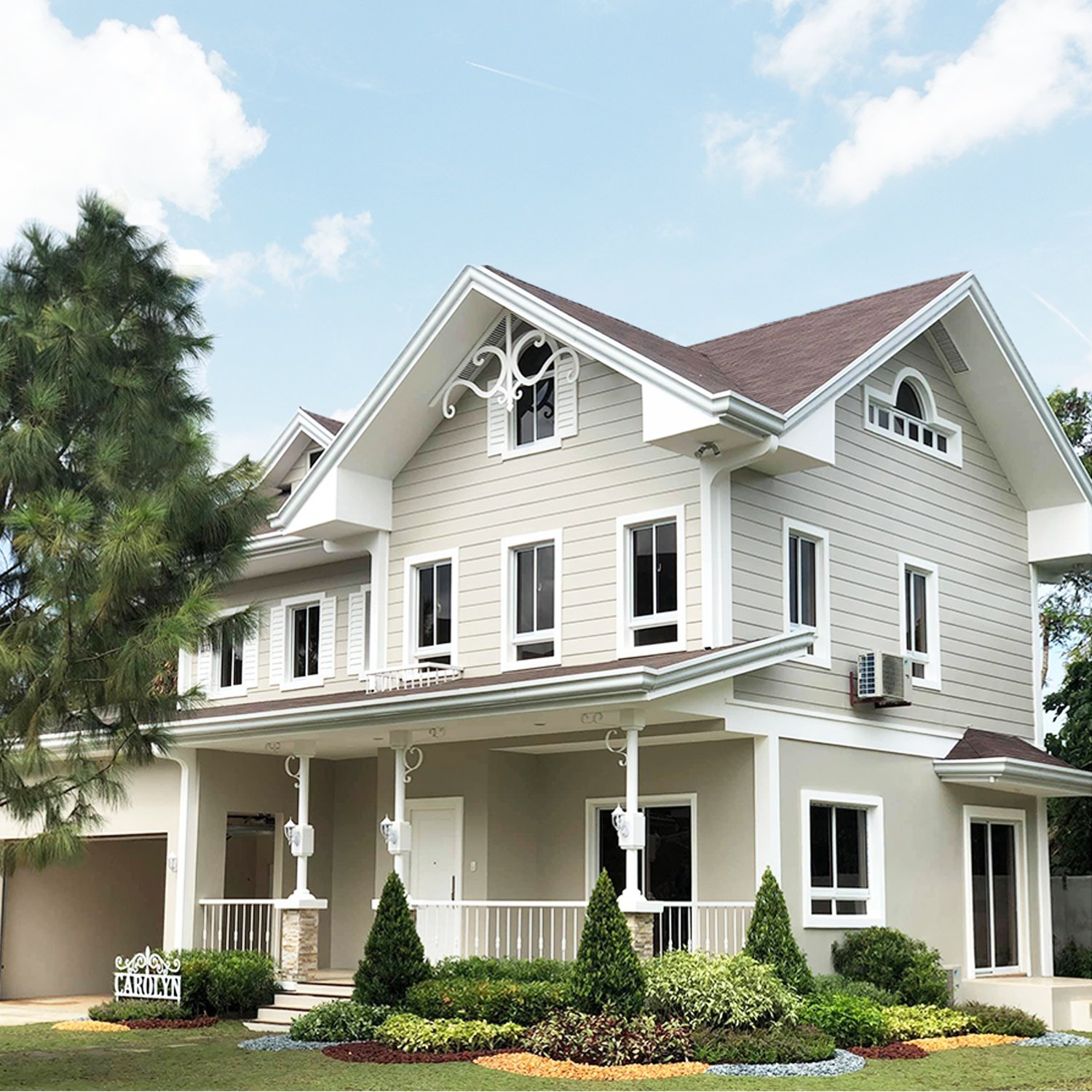 Allison from Augusta and Georgia Club by Brittany Sta. Rosa is a spacious 211-sqm house that stands atop a 180-sqm lot.
Brittany Corporation is a major developer of luxury houses in the Philippines, themed exclusive communities, and luxury condominium developments. As a company, they know the key to an elevated luxury lifestyle is to have a world-class home you can be proud of.
A world-class home is more than just a beautiful-looking house. House and lot for sale in the Philippines should also have top-notch amenities, features, and rooms. Brittany brings a level of luxury not often experienced by homeowners in this country.
Brittany's project in Santa Rosa, Laguna, is an American-themed exclusive community. The two enclaves in this community are Georgia Club and Augusta. Both enclaves feature house and lot for sale inspired by the architecture of the American South. Think mansions with spacious rooms, wrap-around porches, shuttered windows, and gabled roofs. These luxury homes have enough space for you to design and build the best study room for your children.
Invest in a billionaire modern luxury house with Brittany Corporation. Aside from their luxury enclaves in Santa Rosa, Brittany also has lots for sale in Tagaytay and Alabang. If you are looking for a luxury condo for yourself or your family, Brittany also has a condo for sale that will make you feel at home.
Check out our website for all the properties, homes, and condominium units we offer.
Next Read: The Most Luxurious Home Library You Can Have
Next Read: Safest Subdivision in the South of the Metro