Property
Portofino Heights RFO | Pietro Luxury Home
Start at 50,100,000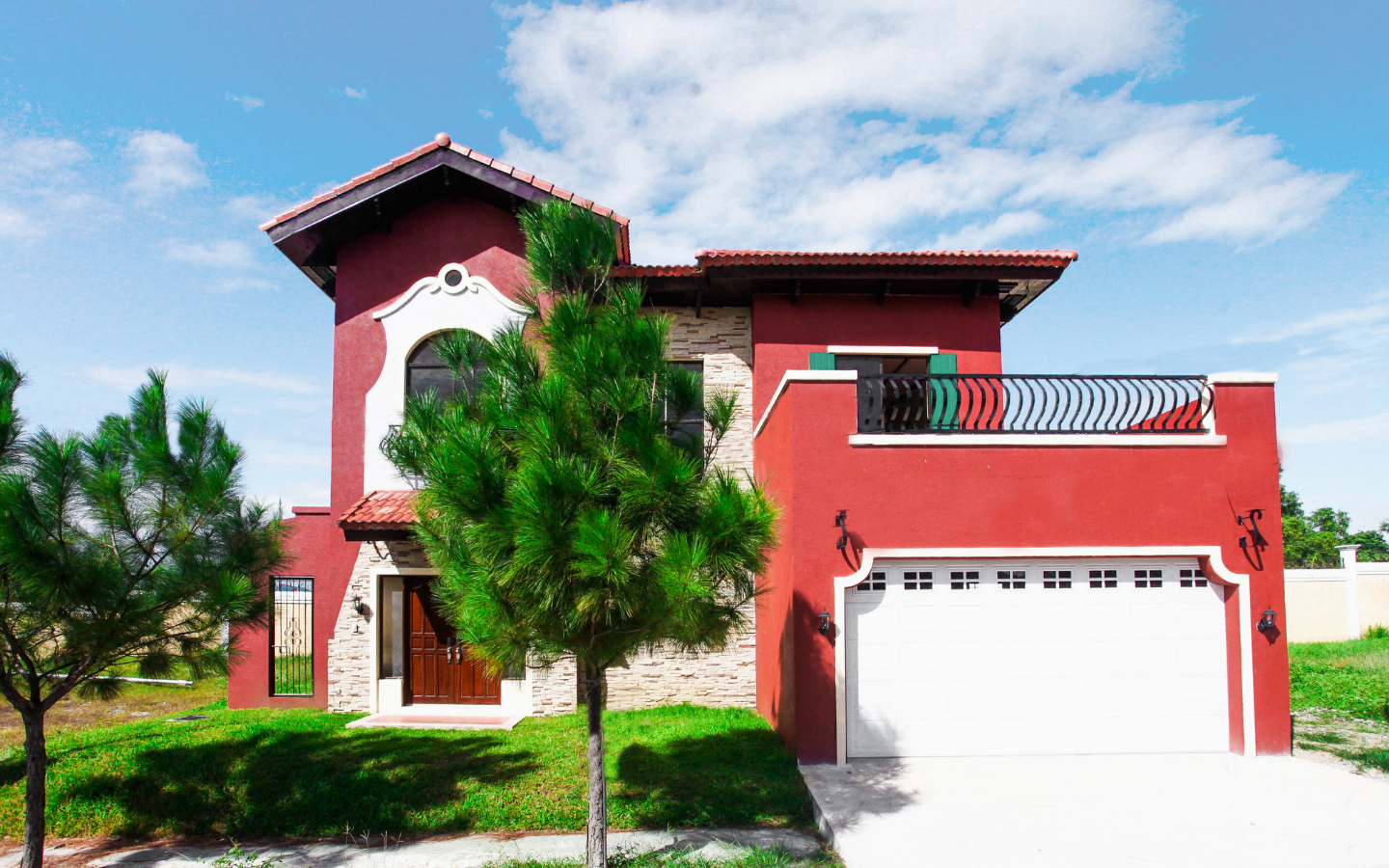 Pietro luxury home is a charming 2-story Italian luxury home for sale that stands majestically in Portofino and Amore's Italian-inspired communities. This 264 square meters (floor area) home provides grand spaces for living and quality time for the family.
Towering over the beautiful Italian-themed communities of Brittany in Vista Alabang, Pietro luxury home offers beautiful spaces for your family to enjoy. The community offers a peaceful vibe with its pocket gardens and tree-lined road networks that will ease your everyday stay.
Pietro luxury home is one of the many RFO units offered by Portofino Heights within Vista Alabang. It is the answer to anyone's dream who is in a search for RFO properties or luxury houses that is readily available. On the property that spans 264 square meters of living area and a lot area of 225 square meters, there is just enough space to enjoy spending quality time with friends and family.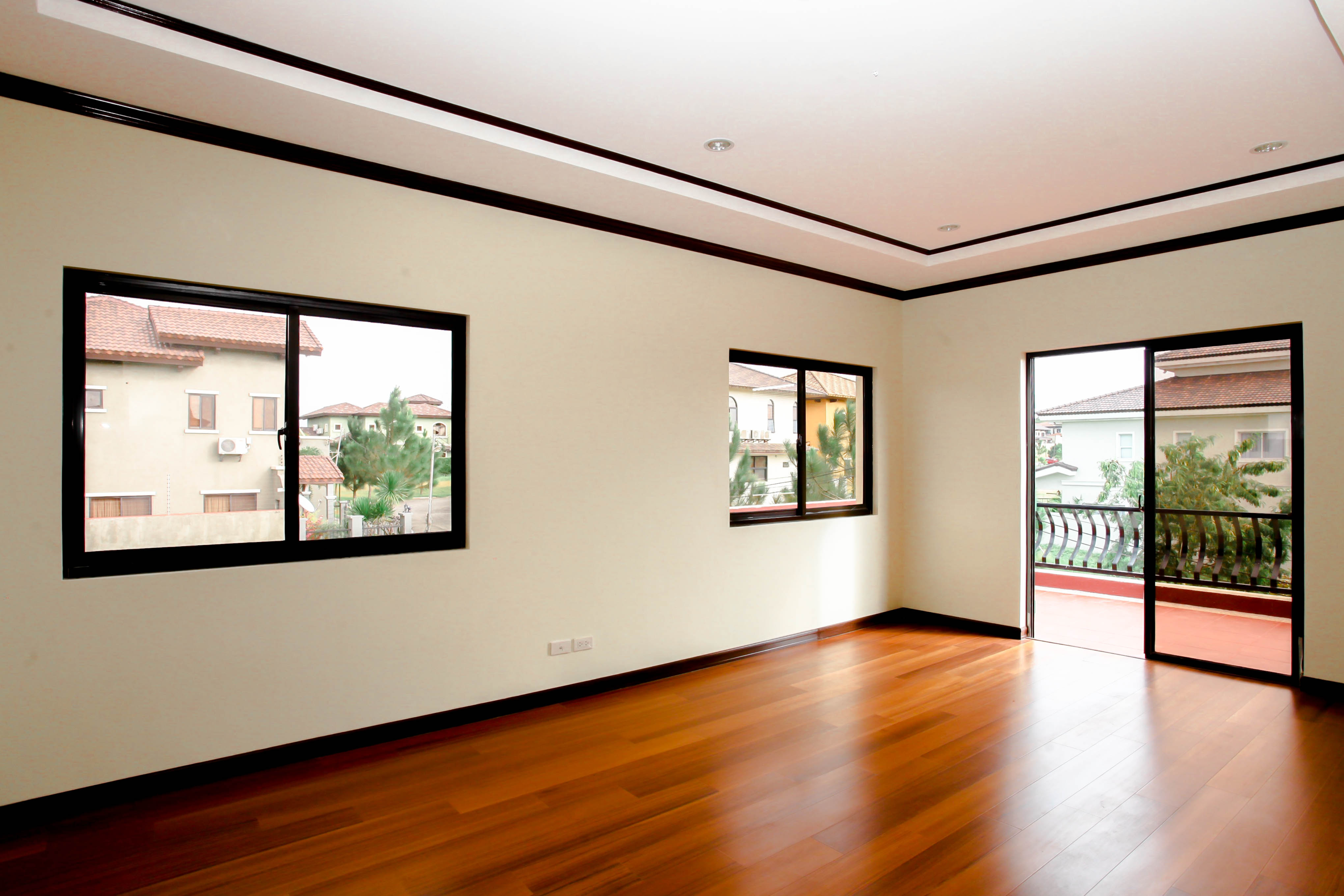 Pietro luxury home is a spectacular RFO luxury-ready house with four bedrooms and three bathrooms, as well as a big space to spend quality time with friends and family on its 264 square meters real estate property. Pietro is ready for occupancy. You and your family will have plenty of room to live in, thanks to the world-class construction and layout of this house.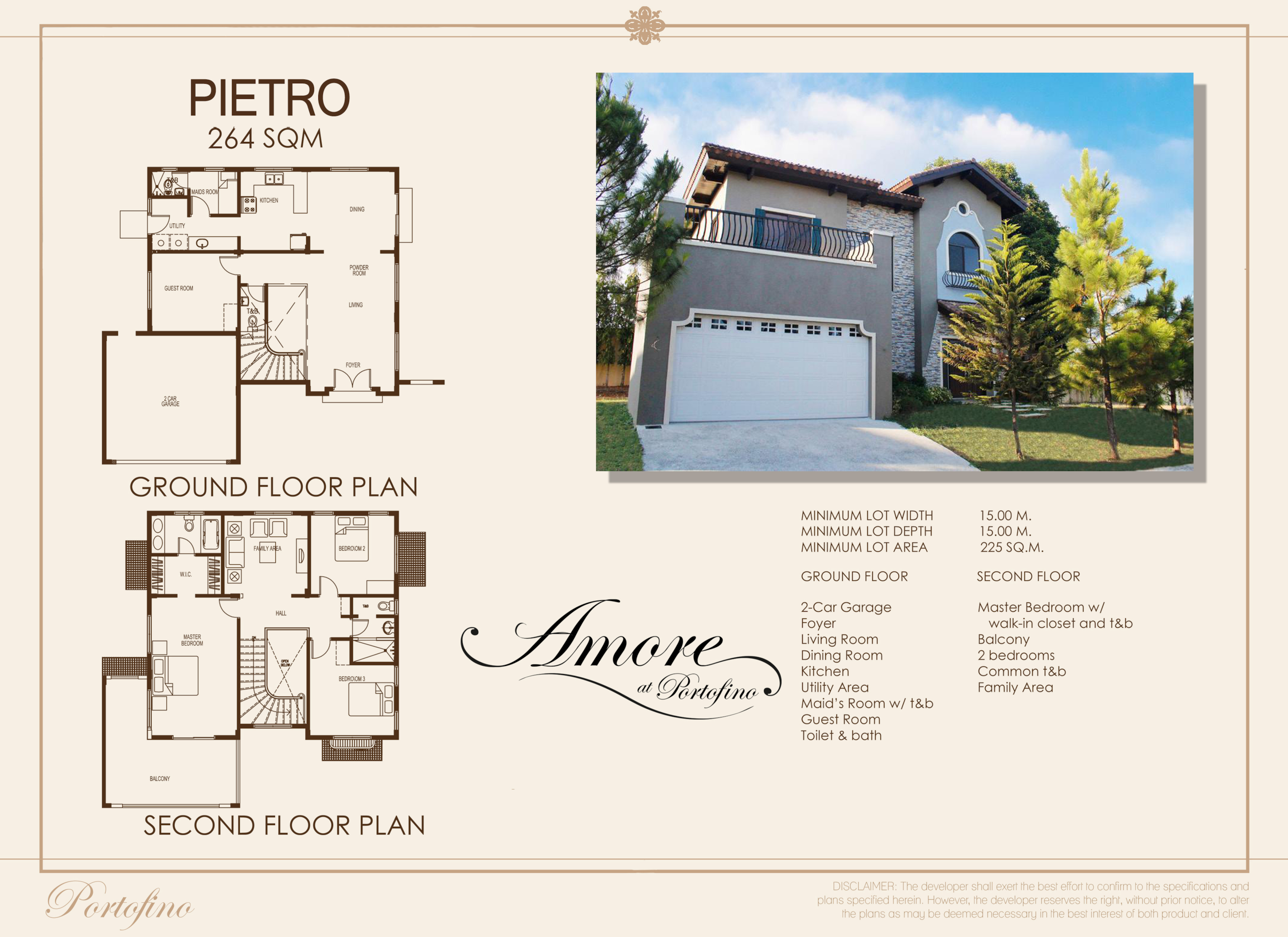 The World-Class Community of Portofino Heights
The architectural inspiration for the private neighborhood of Portofino Heights comes from Italy, and the community spans a total area of 75,000 square meters (75 hectares). The concept of a family was the driving force behind Vista Land's choice to base Brittany's flagship development, Portofino, on the idea of a family.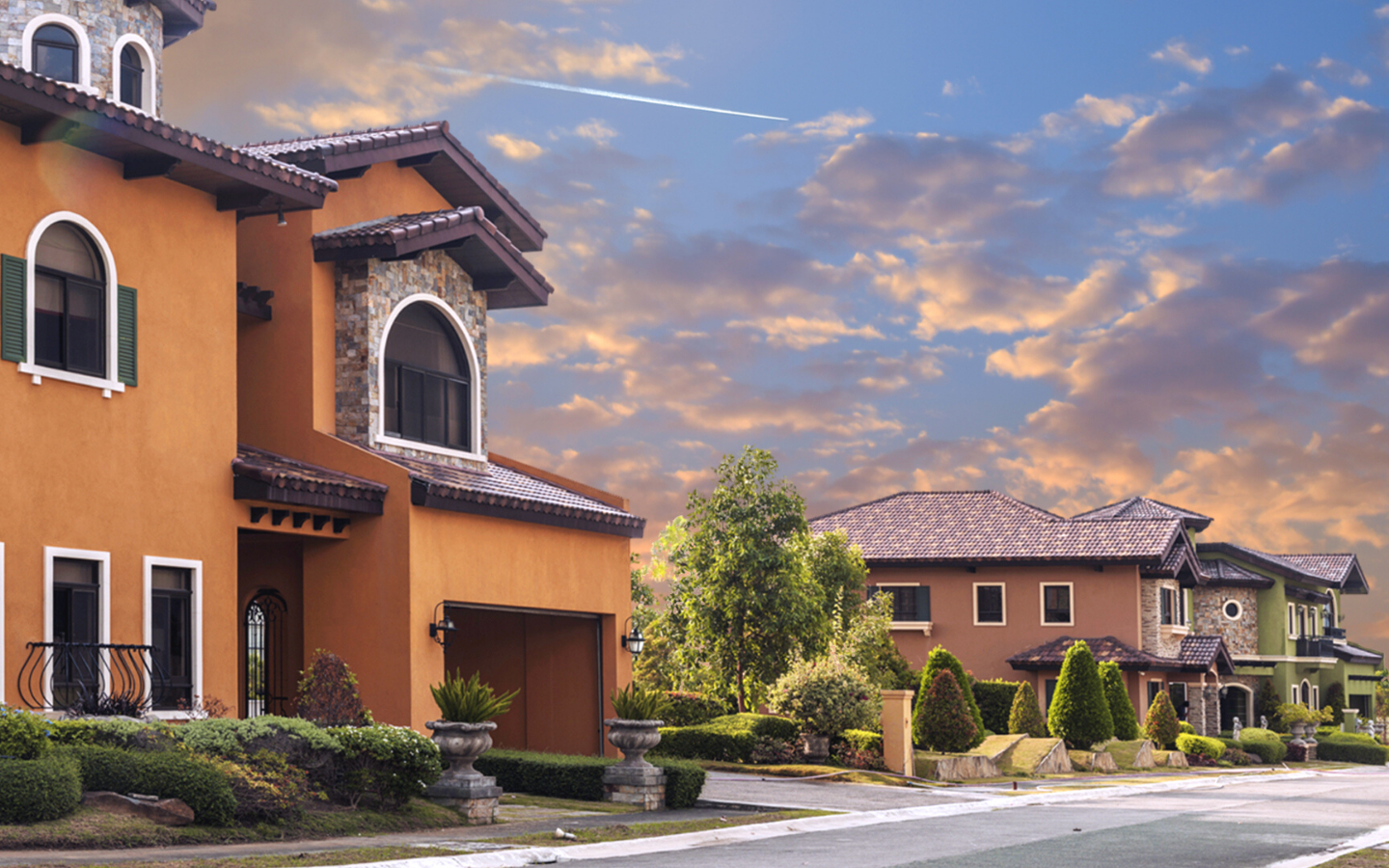 This decision was made in response to a request from Brittany. Because of the meticulous attention to detail that was placed into the master planning of each house in this community, it has the appearance of a work of art.
Try to imagine what it would be like to wake up in a house that, in every way that can possibly be imagined, completely embraces the spirit of the Italian Renaissance era in which it was founded. Just try to envision what it would be like for a moment. Imagine this to the best of your ability.
When you visit Portofino Heights within Vista Alabang and walk through their gates, it is almost as if you have been whisked away to the timeless settings of Italy's classic films, which can be seen through the beauty of the Pietro luxury home.
A Premium Location Perfect For Your Luxury Home
Locations are one of the factors you need to consider in finding the right real estate investment aside from the units itself and also the real estate developers whom you will entrust your investment.
The Italian-inspired neighborhood of Vista Alabang spans 1,500 hectares, and Portofino Heights may be found right in the middle of it. As the flagship development of Brittany by Vista Land, Vista Alabang was conceived with the notion of families as its primary focus.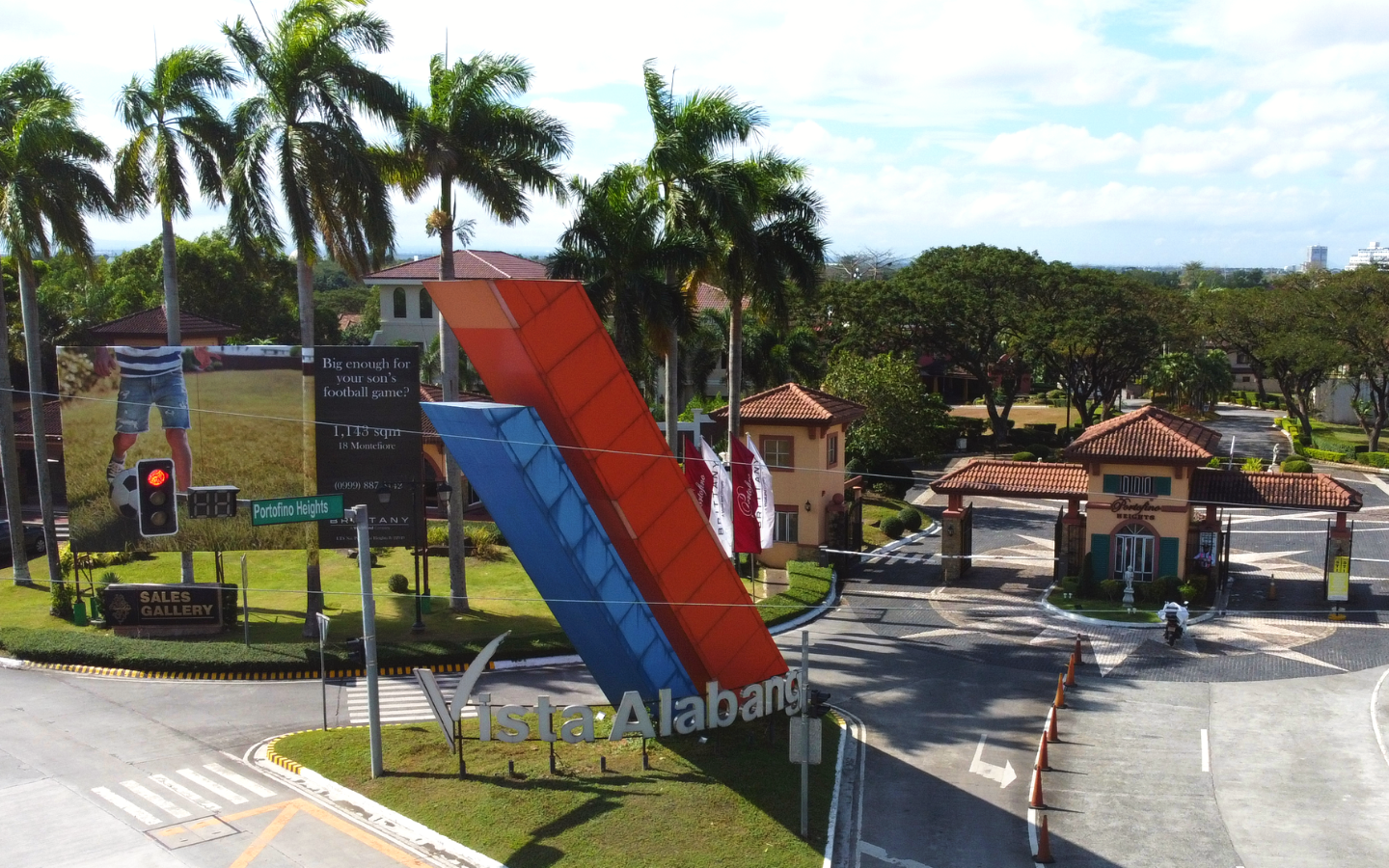 The master plan for this neighborhood takes into account the community's features, as well as its location, the adjacent businesses, and the surrounding environment. Vista Alabang is the place to go to find luxury real estate properties in the Philippines. If this describes what you're searching for, go no further. It offers real estate properties like residential lots for sale as well as houses and lot for sale to cater to the investment portfolio and needs of the wealthy investors.
Due to the meticulous attention to detail that was put into each neighborhood, these communities and real estate properties are works of art. The wealthy people of the Philippines who are interested in seeing the splendor of Italy now have more opportunities available to them thanks to the reinvention of luxury.
The combination of refined elegance and natural charm that can be found at Vista Alabang never fails to pique one's interest and stimulate one's senses. This is one of the best aspects of the development. Imagine for a moment what it would be like to wake up in a home that, in every way imaginable, captures the essence of the Italian Renaissance period in which it was built.
When you enter these luxury homes and pass through their gates, it seems as if you have been transported to the countryside of Italy, where the air is notably cleaner than in the city that is close. The residential community and real estate properties of Portofino Alabang within Vista City may be found in close proximity to a number of important urban centers, such as Alabang, Las Pinas City, Cavite, and the other parts of Manila's commercial and educational institutions.
Luxury Homes For Sale In Portofino Heights and Its Italian Inspired Community
Portofino Heights is a prestigious area that emanates an old-world elegance, which encourages its residents to pursue luxurious lifestyles due to the prestige of the community.
The Portofino Master Collection is made up of Italian-inspired works of art that provide opulent living spaces that are ideal for the formation of cherished memories and emanate an aura of sophistication.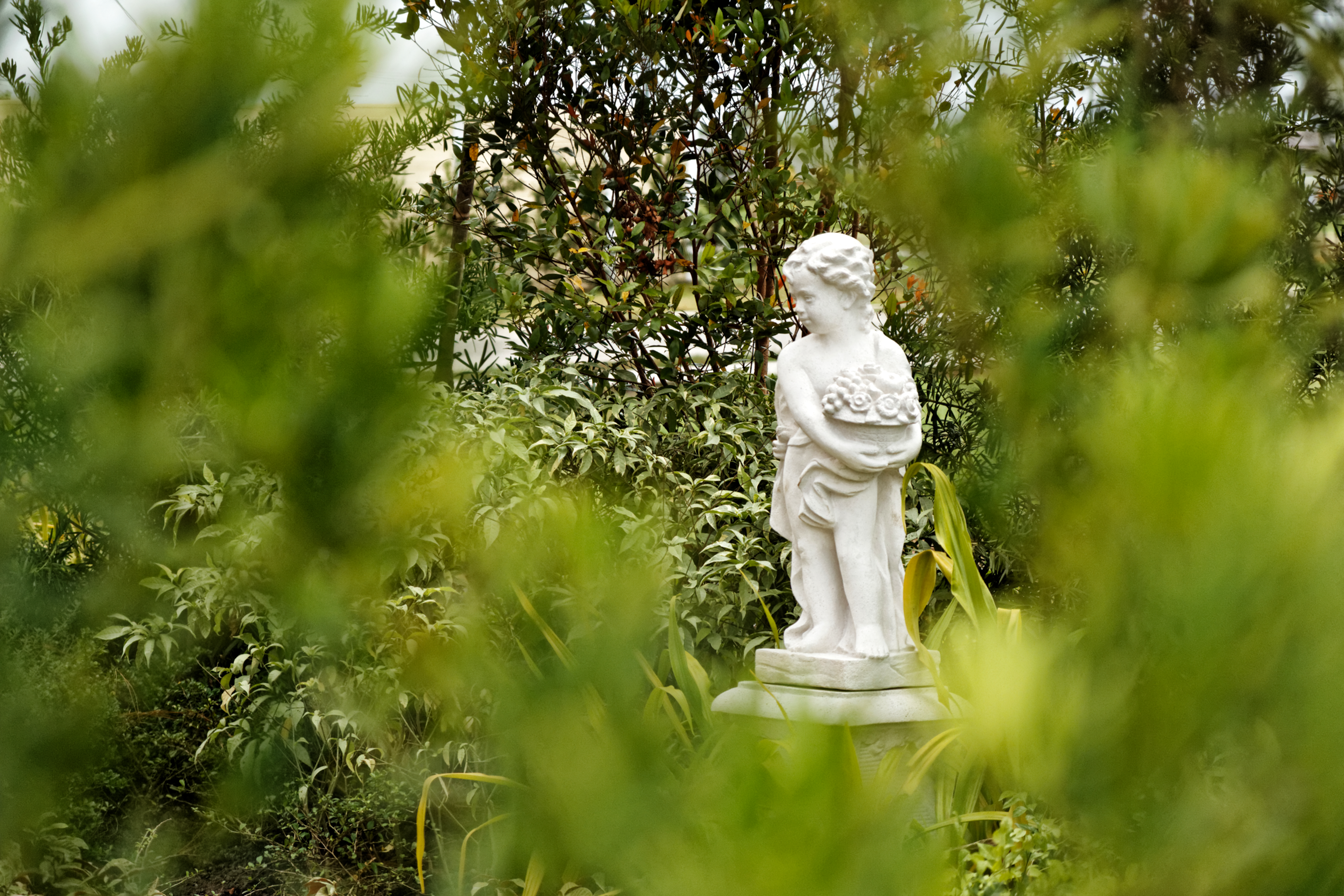 Portofino Heights is distinguished from the other luxury communities situated in the general area of Vista Alabang by the fact that it is styled after an Italian village.
Pietro Luxury Home and its world-class amenities
Residents of the wealthy area of Portofino Heights have access to a variety of world-class facilities and services.
The residential neighborhood offers its residents a swimming pool, an outdoor lounge area, a meditation garden, and running paths that wind across the surrounding natural landscape. Residents of Portofino Heights have access to all of these amenities, allowing them to live a healthy lifestyle and reap its benefits.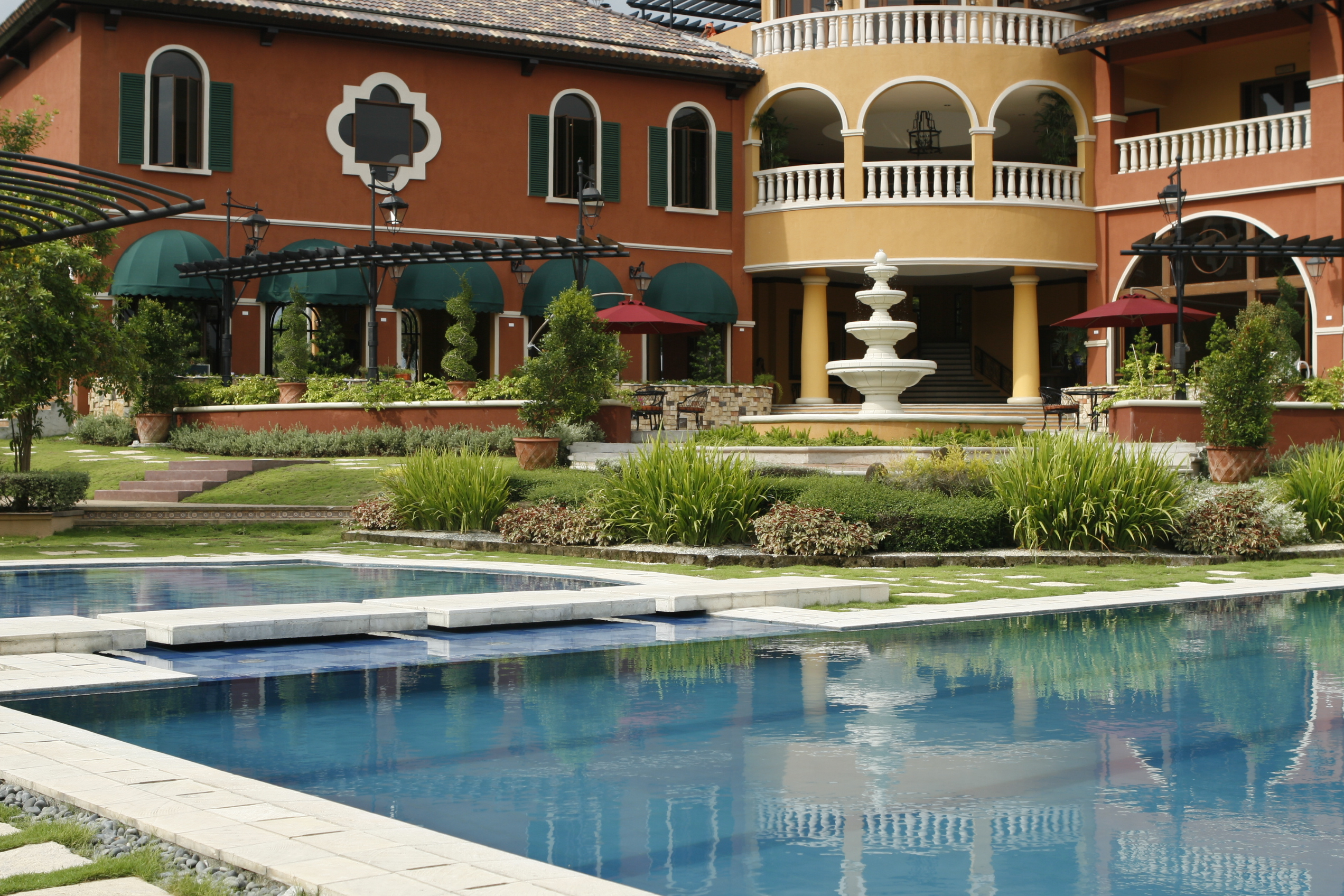 Everyone can find something they enjoy among the community's attractions, whether they want to relax or work up a sweat. Portofino Heights has quickly become one of the most popular neighborhoods in the surrounding area since it offers so much to its inhabitants.
Avail an Italian-inspired home in Philippines | Contact Us
Portofino Heights is an area in which you may like to make an investment, or even settle down or reside, due to the fact that everything is so close by.
If you are interested in building your future or expanding your investment portfolio with Brittany Corporation, please contact the Portofino Sales office at 0999 887 3142 so that we can assist you further and discuss the opportunities available if you decide to invest in Portofino Heights.