BLOGS
Property in the South: Five Reasons to Buy
City living here in the Philippines, whether it's in a house, condominiums, or apartments, ise an ideal life for many. You have access to all that you need, giving you many options anywhere, anytime. It's as if everything is just at the tip of your fingers. But what if you can still have all these but in a more calm and quieter place? Would you mind transferring? This is what the South of Metro Manila offers to most people nowadays.
City life offers all you need. | Photo from Unsplash Website
Reality of the City
People from the province want to live in the city because they think that "life" is in the city. Even though it's true, there are some downsides to staying in the city.
City life here in the Philippines is too crowded. There are already so many people who choose to live here. The surroundings are filled not with trees but with luxury condominiums. Nature is replaced with city lights and infrastructures. The environment is too polluted with the rising number of vehicles on the street. Heavy traffic is a daily challenge.
Heavy traffic in city is a daily challenge |Photo from Unsplash Website
People have various reasons why they might leave their beloved city life in the future. Some of which could be: heavy traffic, air pollution, the noise, and the too-busy-fast-pace-life.
Because of the recent worldwide pandemic causing the whole world to slow down, everyone is assessing their personal lives. They realize that what they want is a simple, quiet, and more relaxed life here in the Philippines.
The Search for your Next Home
As you dream of having a home, you're already listing the factors you're considering in choosing what to acquire. The location would be the topmost consideration when acquiring house and lot properties for sale. Location is a concern because a good location allows you to have a happier and less-hassle kind of life.
Moving in to your new luxury home is a great milestone for you |Photo from Pexels Website
Considering transferring home soon? You might want to check on the house and lot properties for sale in the South here in the Philippines. Listed below are the five reasons you might start considering buying a property in the South of Metro.
Lesser Traffic
The most beautiful houses situated in the South here in the Philippines connects many access roads. If you are working somewhere in Makati or Pasay, traveling to work and going back home won't be a big deal. Surrounding the South are expressways like Manila-Cavite Expressways (CAVITEX), Southern Luzon Expressway (SLEX), SLEX-Daang Hari and the Cavite-Laguna Expressway. You will be able to minimize your traveling hours to at least 30 minutes to 45 minutes. This will allow you to work actively since you are not tired from travelling. Also, when you get home, it'll allow you to spend more time with your family.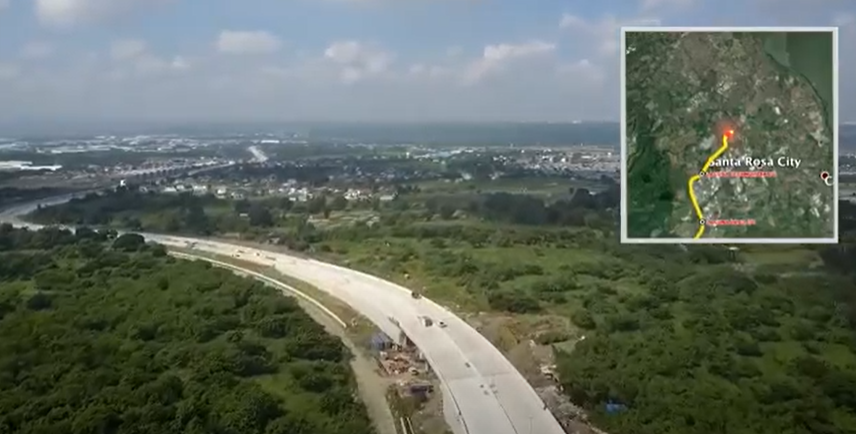 Expressways can shorten your travel time between cities
If heavy traffic can be avoided, life will be more fun and exciting since you'll no longer waste time traveling. This way, you" be able to do more productive things than being stuck in heavy traffic.
The beautiful community of Portofino Heights under Brittany Corporation located in Daang Hari has an all access to many roads| Photo from Brittany at Flickr
Fresher Air and Surrounded By Nature
Alabang and Muntinlupa are some locations in the South that are popular these days but what is on top of the most-wanted locations in the South is Sta. Rosa, Laguna. This province is one of the most sought-after locations in the country because of its province vibe and rapid development as a town. The south of Metro such as the mentioned locations are indeed lesser in air pollution because greeneries surround it.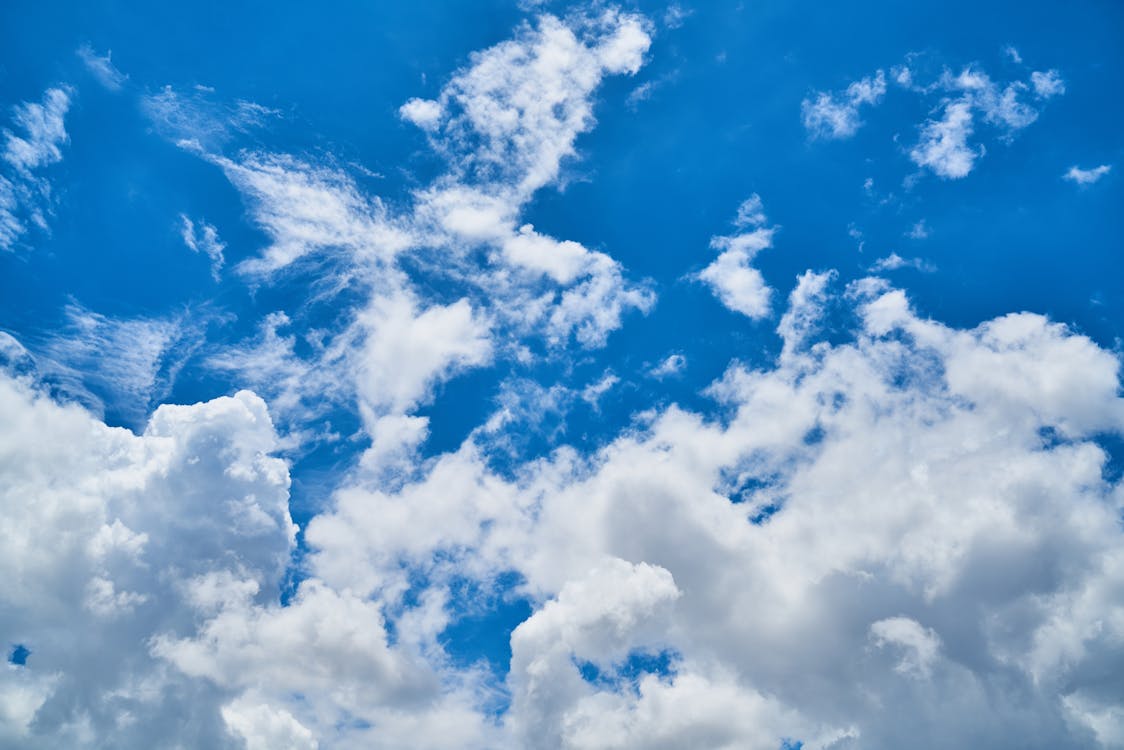 Fresh air and a clean environment can greatly affect a person's life | Photo from Pexels
According to IQAir, Calamba, Calabarzon, considered part of the South of Metro has the cleanest air quality in its latest record in 2020. While the Environmental Management Bureau directly stated that cities in the South are with lesser air pollution compared to those in the North.
People and residents decide to acquire homes in the south because it gives them not just a relaxing and refreshing ambiance while staying at home but also a chance to live healthier lives because of the air it contains.
Truly, the South of Manila is one the cleanest places in the country.
Brittany Corporation's Luxury Home Eliot in Sta. Rosa, Laguna is surrounded with trees that makes it homier and more relaxing. | Photo from Brittany at Flickr
Not Too Crowded of People
Feeling like you're getting older, and you just want a quiet and not chaotic space while enjoying your time alone? A property in the south can help you achieve this kind of goal. House and lot for sale in the South are usually areas with a limited number of neighborhoods to protect and maintain the solitude of the place. Usually, a property in the south especially those under the Brittany Corporation is well-calculated in terms of distance from one another to also protect the privacy of homeowners, which makes it an ideal place for retirement.
The population in general in the south area is lower compared to the population in the North area of Manila making it lesser crowded and congested.
Very Near to Entertainment and Shopping Centers
After considering the location, being near to establishments and stores of the necessities is a must when buying a property. A house accessible to all types of needs is a good house. The most beautiful houses in the Philippines located in the south are now surrounded by big malls and shopping centers. The Evia Lifestyle Center is one example of a shopping center that offers all needs and wants of people to luxury homes in the South along Daang Hari Road. This center offers good shopping and quality entertainment. So if you ever consider going into retirement in a place that's near a shopping center, Brittany Corporation's property types in Alabang is a good choice for you.
Rapidly Developing Area
The South part of Metro Manila is now a major location for business developers. Business owners are now seeing the potential of this location for an economic boom. Being said that, starting to buy a property in the South will not just allow you to own a property in this soon-to-be well-developed city but also open doors for you to even start producing extra or even more wealth for you and your family. Once a place is developed, the people living in it will surely benefit from the development.
Invest in Real Estate Today!
Investing in real estate property is one of the best decisions you can make not just today but in your life. It is indeed a treasure you will enjoy now and in no time will give you even better harvest to what you've experienced. That is how real estate works, you may enjoy it today but in longer times as the property matures, the value increases.
Since the value of property increases over time, this can be an ideal form of investment if you're planning for retirement now.
As you have read the five considerations why you should start acquiring a property in the South, you might be wondering where will you start, and what your options are. Brittany Corporation under VistaLand Corporation offers the most beautiful property in the Philippines, and the best luxury condo you could ever imagine.
Here are some of Brittany's property in the South and its features you can check on:
1. La Posada in Lakefront, Sucat
This subdivision is a Victorian Inspired neighboord. It offers house and lot properties for sale that will give you a combination of living in a city and a laidback community.
La Posada, a combination of Victorian luxury and modern-day elegance. | Photo from Brittany at Flickr
Click here to continue reading about the top communities in the South of Manila.
2. Crosswinds Tagaytay
As the President of VistaLand Corporation Mr. Manuel Villar said, "It is a recreation of one of the places he and his family visited before where they created so many fond memories." Crosswinds is a luxury swiss-inspired luxury houses situated at the highest peak of Tagaytay. Visiting this place and the property within it surely makes it feel like you're in Switzerland.
Crosswinds Tagaytay composes of beautiful landscapes and vibrant homes | Photo from Brittany at Flickr
Click here to continue reading about properties in Tagaytay.
3. Portofino Heights in Daang Hari
The most beautiful houses are the ones in Portofino heights. Despite being one of the most expensive houses in the Philippines, all house and lot properties found here are Italian-inspired that will give you beauty and a feeling of romance in one. The property within this gated community is equipped with modern aesthetic features that truly exude an Italian lifestyle, which makes investing here more worth it.
Model Amore in Portofino Heights, every detail is beautiful and timeless | Photo from Brittany at Flickr
4. Brittany Sta. Rosa, Laguna
The House and lots for sale in Brittay Sta. Rosa, Laguna brings to mind a classic American-inspired theme with its unique features. What's beautiful about this community is that it is surrounded by nature.
Your home and nature in one | Photo from Brittany at Flickr
Click here to read more about investing in properties in Santa Rosa, Laguna
Click here to view all of Brittany Corporation's Properties
90% of millionaires got their wealth by investing in real estate- Billionaire Andrew Carnegie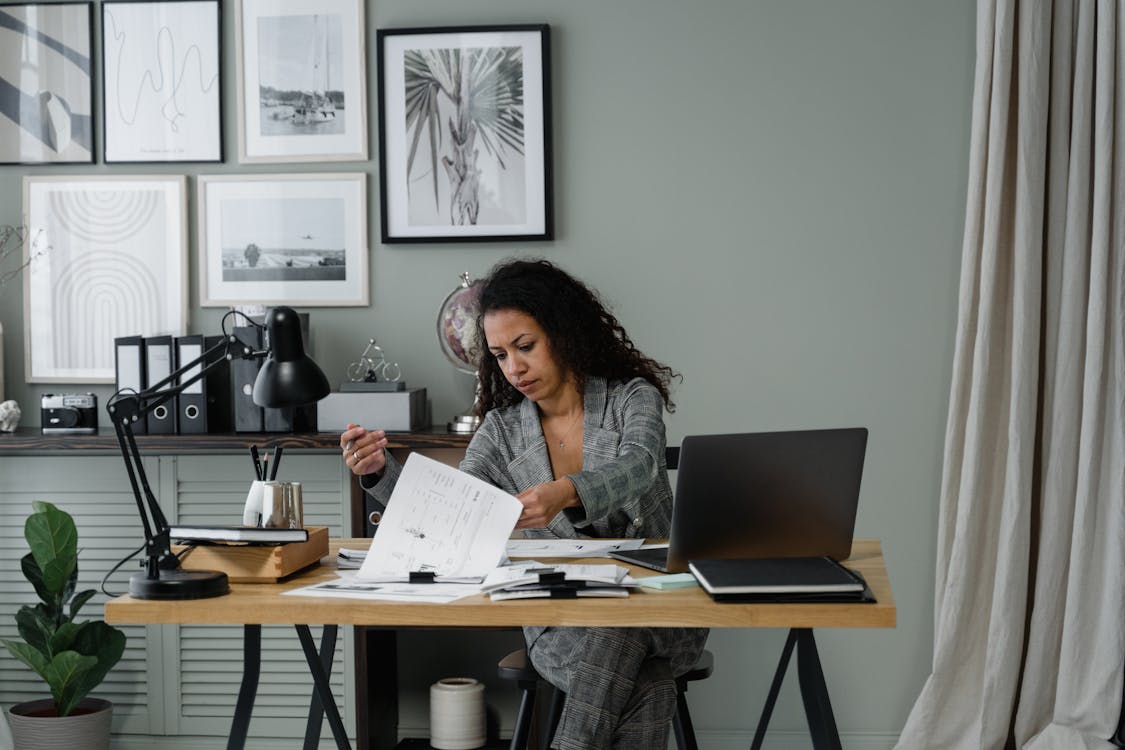 Millionaires consider real estate as a great investment | Photo from Pexels
Many millionaires said that what they own now are products of what they invest in. Allocating their money in real estate property through renting and providing services helps them to be richer in this life since acquiring a house and lot for sale or luxury condo always appreciates in value. And it was also said that people always look for a place to live so your investment in house and lot properties for sale will surely generate more funds.
Looking for a place where you can invest your riches? You can check out Brittany Corporation's house and lots for sale, as well as their luxury condos for sale.
Read Next: Start Your Year Right: Progressive Career Goals
Read Next: How to Participate in World Well-being Week
Read Next: Redesigning Landscape: How to Get Started