BLOGS
Advantages of Owning a Ready-for-Occupancy Luxury House and Lot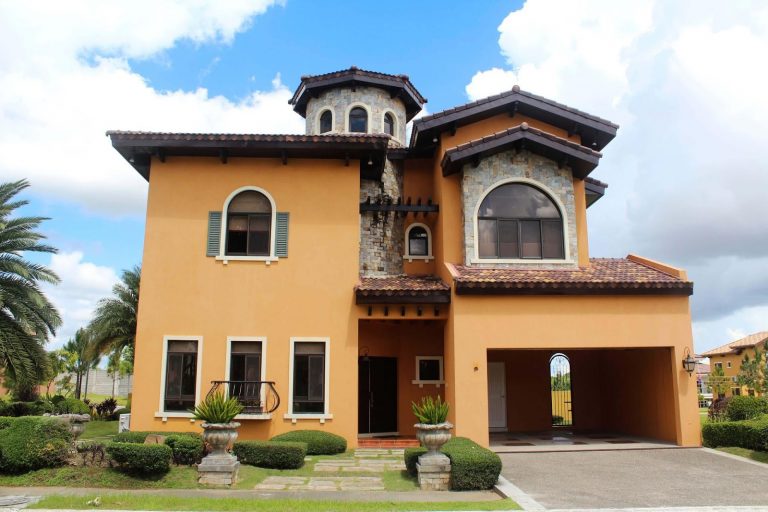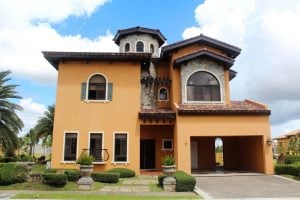 A ready-for-occupancy home in the Philippines is quite popular with both property seekers and real estate investors. Aside from the fact that it is practically ready for anyone to move into, owning a ready-for-occupancy home also allows investors to recoup the hard-earned money they have put into the property by putting it up for lease.
For a luxury house and lot unit that is ready for occupancy, the advantages of owning one are more meaningful for people who are buying it as their primary residence, especially if they are planning to live in it for the long haul. And if the luxury house and lot is the dream house they have been dreaming about for the longest time, the advantages will certainly be worth the while, especially with regards to your financial security, mental health, and overall well-being.
Advantages of a ready-for-occupancy house and lot for sale
1. Ready-for-Occupancy Luxurious Home Features
A luxury home is always defined by features that you normally do not find in a typical house and lot. But what are these features that define a luxury home? Here are some of them that you'll find in an upscale property:
Large square footage
Large backyard
Gated property
In some cases, homes are often walled with high-end hedges
In some cases, homes have a huge outdoor feature, like a swimming pool, basketball court, or an entertainment section, or all three
Large, open-concept living and dining spaces
Large entryway with a centerpiece fixture, like a grand staircase or a chandelier
Well-curated and themed interior decor
Walk-in versions of storage features like pantry and cabinet
High-tech security and monitoring system
Spa-like bathrooms
High-end construction materials like marble, quartz, and hardwood
Extra bedrooms
Special rooms that complement a homeowner's lifestyle (i.e. home theater, personal gym, meditation room)
The latest electronic gadgets and control systems
In most cases, not all luxury homes are the same and are often customized to serve the homeowner's lifestyle. Luxury home buyers have the opportunity to pick and choose what home features they want in their future home. 
At Portofino Heights, the luxury homes for sale exude Old World sensibilities thanks to the beauty in every detail of these upscale properties. The ready-for-occupancy luxury house and lot units feature classic architecture that highlights beautifully detailed eaves, brickwork, and furniture. Some of the homes feature a mini-courtyard and come with lovely, tree-lined, cobblestoned pathways that give the effect of traditional Italian villages.
Aside from the grandiose architecture that marries both the Old World charm and modern taste, the luxury homes feature a fully equipped, cutting-edge kitchen, modern bathrooms, lovely bedrooms, and relaxing, open-plan living spaces that are ripe for customization. You can get carried away with furnishing it with all of the luxurious elements your imagination and desire demands. Simply put, luxury houses and lots offer more than the standard single-family homes and condos cannot offer.
2. Award-Winning Ready-for-Occupancy Developments
Luxury real estate buyers will not hesitate to pay more, especially if it is for an award-winning property. The prestige that comes with an award-winning property also comes with the assurance that the luxury property has been reviewed objectively by real estate experts or a legitimate award-giving body and that they recognize the property as exceptional or outstanding with merit amongst other luxury properties in the market. 
The recognition also helps you divest your luxury property should you decide to sell it at a premium in the future. The recognition drives interest especially to a more diverse and unique crowd of people who are shopping around your price range. Not only can the recognition help you recoup your investment and earn a lot of money in the process, but you may even come across some buyers who do not hesitate to pay in cash.
3. Ready To Use Facilities and Amenities
When you own a ready-for-occupancy luxury house and lot, you also have immediate access to all of the facilities and amenities catered to the high-end residents in the neighborhood. This is one of the main reasons why a ready-for-occupancy luxury house and lot is popular among luxury real estate buyers, especially if it is located in a premium residential enclave. 
In a premium residential enclave, the neighborhood is based on an all-inclusive master plan without any spatial limitations on development. This means the facilities and amenities developed in a premium residential enclave exemplify the luxury lifestyle its residents demand of. You will see things such as a central amenity area, beautifully landscaped public areas, and gardens, abundant green spaces, and interconnected pathways, swimming pools and parks for water activities, basketball and tennis courts, and even function halls and other common areas that can be used for outdoor activities such as lounging and picnics. Moreover, the premium residential enclave is gated with guarded entrances and a high-level security system.
As for ready-for-occupancy luxury homes that are located in inner-city locations (densely populated areas like a city center), what they lack in "luxury" from a new development point of view, they make up for by also providing quick access to downtown. This means the residents have the option to walk to or make a quick stop before going home at a shopping mall, bank, supermarket, or restaurant for whatever they need.
4. Exceptional Location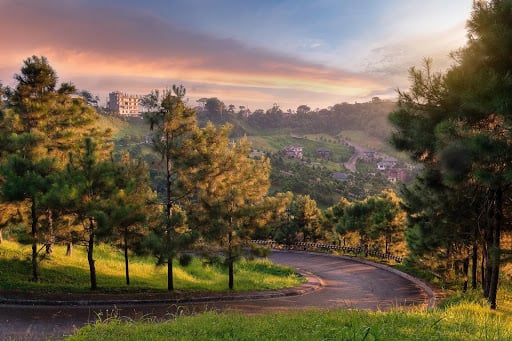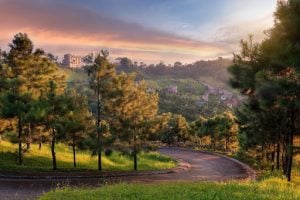 Almost always, luxury houses and lots and communities are defined by the exceptional location. An exceptional location has one or a combination of the following qualities:
A Suburb or Rural Estate
Luxury homes are located in a premium residential enclave in the suburbs or just outside the city proper, like Crosswinds Tagaytay. Because of the location, the luxury homes only have few neighbors that are hardly noticeable due to the wide spaces. This is perfect for people who want a serene home away from the hustle and bustle of the city.
Inner City Location
Exclusive inner-city living is achieved when luxury homes are built within a master-planned community. The luxury homes at Vista Alabang are a prime inner-city location close to shopping, dining, entertainment, and amenities in 
Serene Location
Luxury homeowners value their peace;, and while this can be easily remedied by employing noise-canceling materials to block out city noise, nothing beats having a home that also offers serenity visually. As such, ready-for-occupancy luxury homes that are located in a mountainous location or a location that is surrounded by lush natural surroundings can provide incredible privacy and quieter-than-usual streetscapes. La Posada, for example, is an upscale residential enclave in Lakefront Sucat, located near Laguna de Bay.
The views also offer the serenity and privacy one needs in a luxury home. Who wouldn't want to have the sights and scent of over 35,000 pine trees from your very own Swiss-inspired luxury house and lot? The ready-for-occupancy luxury house and lot units at Crosswinds Tagaytay offer that advantage.
Near a Golf Course
A golf course is almost always indicative of a luxury community. The beautiful luxury homes at Brittany Sta. Rosa, Laguna are surrounded by top golf courses of the country – Canlubang Golf and Country Club, the Sta. Elena Golf Club, and The Country Club.
5. No Surprises
Luxury homes that are ready- for-occupancy are already a completed real estate properties, so you already know what you are buying. This is different from a pre-selling property, where you are offered a digital rendition of the property. Most of the time, the pre-selling property looks different once construction is done, and could elicit buyer's remorse. 
Luxury houses and lots for sale at Brittany are conceptualized to ensure future homeowners that get what they dream of and want in a luxury home and community. Brittany is known for its thematic communities where luxury homes are inspired by some of the world's most distinct Italian, Swiss, and American Country Style architecture and design. These luxury houses and lots are strategically located near essential establishments like commercial establishments, schools, hospitals, groceries and can be accessed via major road networks and thoroughfares, complementing the access-friendly lifestyle that every homeowner desires and aspires to have.
6. Ready-for-Occupancy and Ready For Inspection
With ready-for-occupancy properties, you can already see the completed property, thus scheduling a visit is possible. For luxury buyers, this is important as they can see whether the house and lot unit to be delivered is up to what is advertised and up to their standards. And for those who have grander plans for their luxury homes, a site visit will allow them to know the actual lay of the land and plan how to introduce additional features or improvements to their luxury home.
Luxury buyers can even experience what living in the residential community where the luxury home is located feels like. They simply step out of the luxury home and head to the already completed and functioning facilities and amenities of the residential community, and even talk to some residents as well. 
7. Immediate Ownership
Once you have ensured all payment, fees, and documentation, you can immediately own your ready-for-occupancy luxury house and lot for whatever you plan to do. You can immediately schedule furnishing or adding home improvements, or move in immediately if you choose to make it your primary residence. 
Moreover, owning a Brittany property also comes with buyer's confidence, as a Brittany property carries warranties on functionalities, leak preventions, plumbing, electrical, and structural features. The warranties carried by Brittany properties mean that you have one less thing to worry about and have more time to appreciate your luxury home.
Tips for Luxury Ready-for-Occupancy Real Estate Buyers
1. Choose what aspects of the luxury home are important for you.
As the buyer, it's up to you to choose considerations that are important to you in a luxury home. Do you want to own a luxury home in a quiet, rural location with large, open spaces? How about a property that's in an inner-city location? Are you considering a residential community that's a walk away from your place of work or school and also urban conveniences like the supermarket or bank? 
From here, it is easier for you and your real estate broker to refine your options and settle on a ready-for-occupancy luxury house and lot that checks all of the boxes.
2. Find a trusted local expert.
A local expert has a wealth of information when it comes to specific neighborhoods, condominiums, and new constructions. A trusted one will be able to gain insight on the latest luxury properties on the market and help steer you to the right luxury house and lot for you, especially at a coveted address. 
3. Consider the total cost of owning a luxury home.
Even if you can afford to pay more than what you budgeted for, it helps that you prepare for the costs of owning a luxury home. Even the most extravagant buyers look beyond the purchase price to ensure that they are not taking an unnecessary amount of financial risk. Considerations include maintenance costs, homeowners' association fees, guest parking fees, and property taxes.
4. Hire the services of a lawyer when necessary.
Buying a luxury home will come in with real estate documentation that is full of legalese. If you are not comfortable or finding it difficult to navigate through these documents, running these documents with a lawyer before closing the deal can be helpful. A lawyer with real estate experience will also provide insight into luxury homeownership and other real estate obligations long after you have bought the property.
Find thematic luxury homes that are ready for you to move in at Brittany. You can also follow us on Facebook, Twitter, and Instagram for the latest offerings.
Next Read: Philippine Independence Day Celebrates Freedom and Solidarity
Next Read: Randy's Donuts to open in the Philippines in 2022
Next Read: PropTech: Real Estate Innovations to Watch Out For