BLOGS
Why Having a Powder Room is Important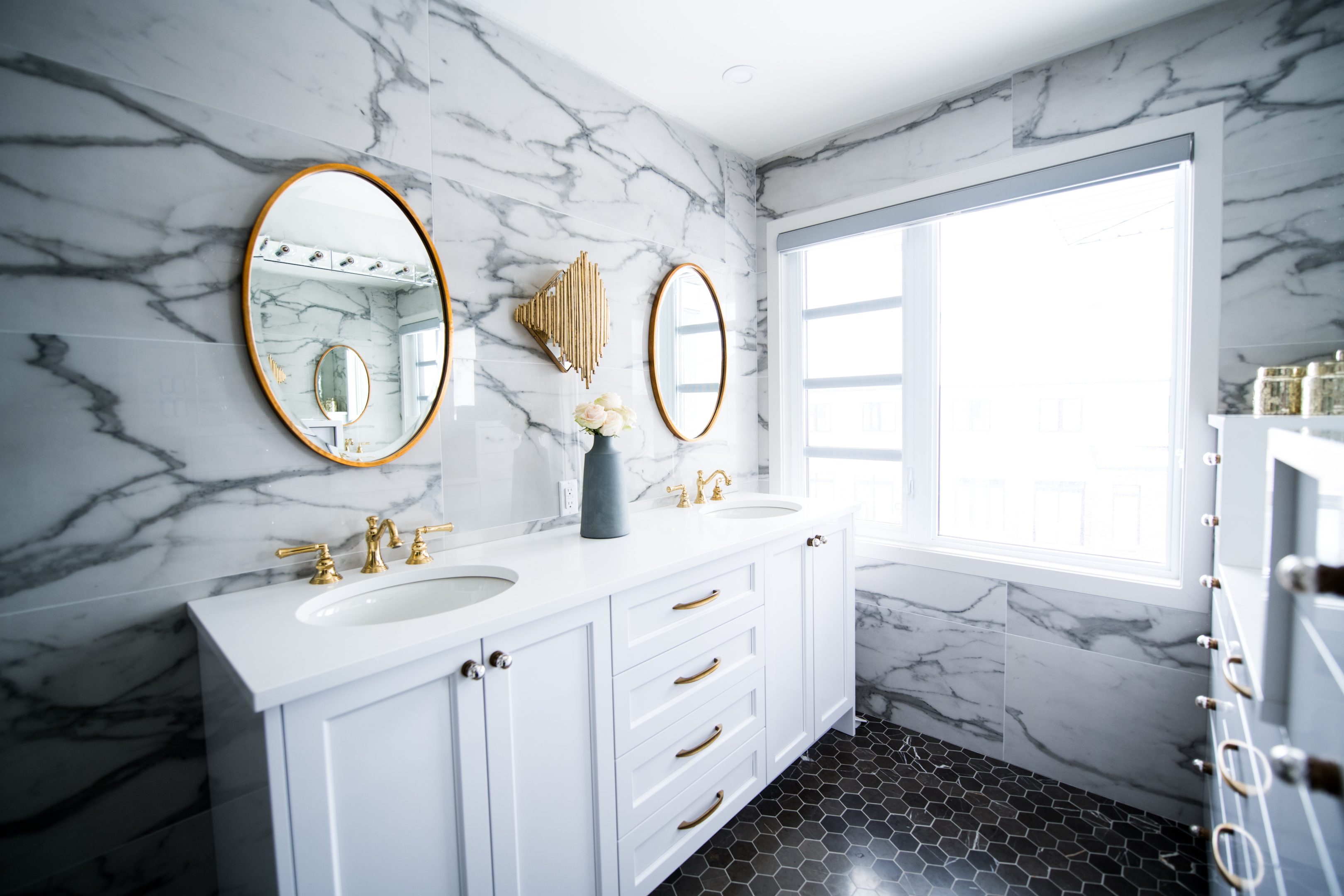 Having a powder room is often an afterthought for many homeowners. However, this functional space is a smart and valuable addition to any modern, luxury home, regardless of the architectregardless ofural style.
A powder room, or a half bath as others call it, is simply a secondary bathroom. But unlike full-sized bathrooms with a shower or a bathtub, a typical powder room only features a toilet, small vanity or sink, and toiletries. This is because it's essentially made as a convenient spot for your guests to freshen up during get-togethers or simple life event celebrations at home.
Ahead is a rundown of everything you need to know about a powder room, why it is a worthwhile part of the perfect family home, and some easy ideas to boot!
Benefits of Having a Powder Room in Your Luxury Home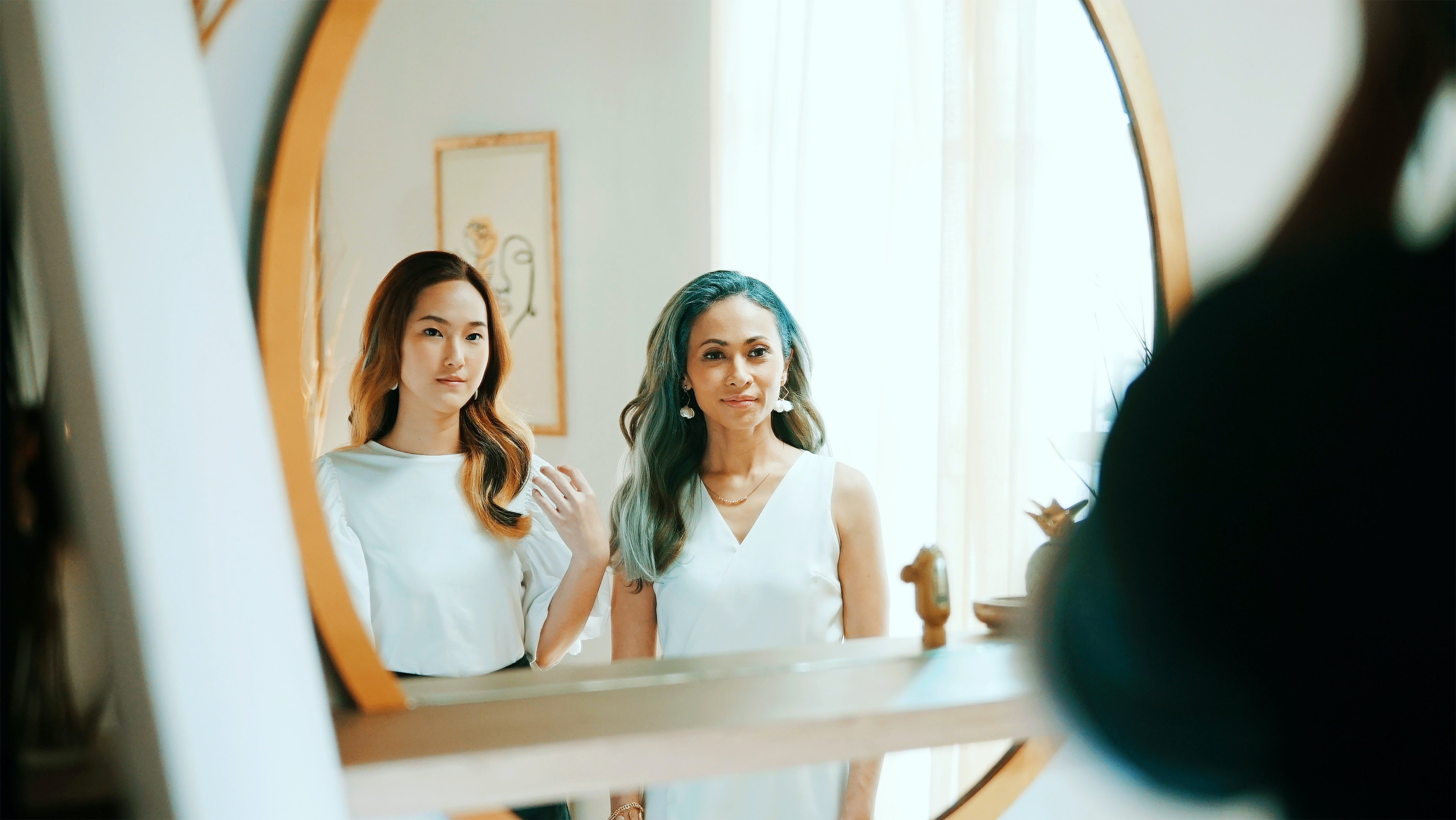 The word "powder room" comes from Victorian times, when people view women's bodily function as indelicate. Thus, ladies at the time would excuse themselves to touch up their makeup or "powder their noses" whenever they needed to use the bathroom.
Today, a modern powder room is far from its absurd origins. It has become an essential part of every luxury home sale in the Philippines. So if you are thinking about converting a small space in your home to a mini powder room or investing in a luxury housein a luxury house with, here are some of the key benefits you can enjoy.
Powder Rooms Make Hosting Guests Easy
Hospitality is something you can't take out of a Filipino home. The locals' warm character and friendly demeanor makein making their guests feel welcomed and accommodated. If you are fond of hosting home-cooked dinner parties or inviting friends and relatives at home, having your own can make your life easier.
A home's powder room is often located on the main floor or near entertainment rooms like the dining area or living room. This placement is ideal because your powder room is meant to be accessible for visitors. Your guests don't have to walk around your entire home or trek upstairs to use the bathroom. This protects your privacy too, as you don't have to share your bathroom with many people.
Your Powder Room Offers Mobility for Senior Family Members
Using the bathroom can be challenging for elderly relatives, so your home should always be adjusted to be safe. The same goes for people with injuries and mobility issues. Having an accessible powder room will definitely make things easier for them. They do not have to climb upstairs or walk far to use the bathroom since this room is ideally placed on the main floor.
For extra precaution, here are some ideas for seniors: you can install safety features to your powder room and be sure to make things easily accessible for them. Think of grab bars, non-slip mats, and raised toilets. For storage, try not to use cupboards. Instead, go for pull-out drawers that are more accessible and easier to open.
Powder Room Maximize your Unused Spaces at home
Got any extra corner at home? Why not convert these unused spaces into a small powder room? Perhaps it's time to get crafty and make something useful out of your under-stair place. Or maybe you can start upgrading your extra storage. Adding this space to your floor plan is easy because it does not require much space.
A typical powder room with a toilet and vanity can be as compact as 2m x 1m. That is definitely achievable for many affluent homeowners. Some other spaces you can turn into your own powder room are unused walk-in closets or a broken-down garage.
Boost the Market Value of your Luxury Home
If you browse listings of the most beautiful houses in the Philippines, like the world-class abodes of Brittany Homes, you will notice that most of them, if not all, feature one or more powder rooms in their floor plan. That's because powder rooms increase the livability and grandeur. By extension, this guarantees a higher chance of appreciation for your home. Brittany living after all, is all about getting the most value out of your investment.
Easy Powder Room Ideas for a Stylish Half Bath
This room are small but mighty in making a design statement. You can play around with different ideas that bring out your personality and creative flair. Or, match your luxury home's opulence with elegant styles and patterns. Here are some  pegs that will definitely impact your guests.
Make Your Powder Room Look Bigger with the Right Mirror and Lighting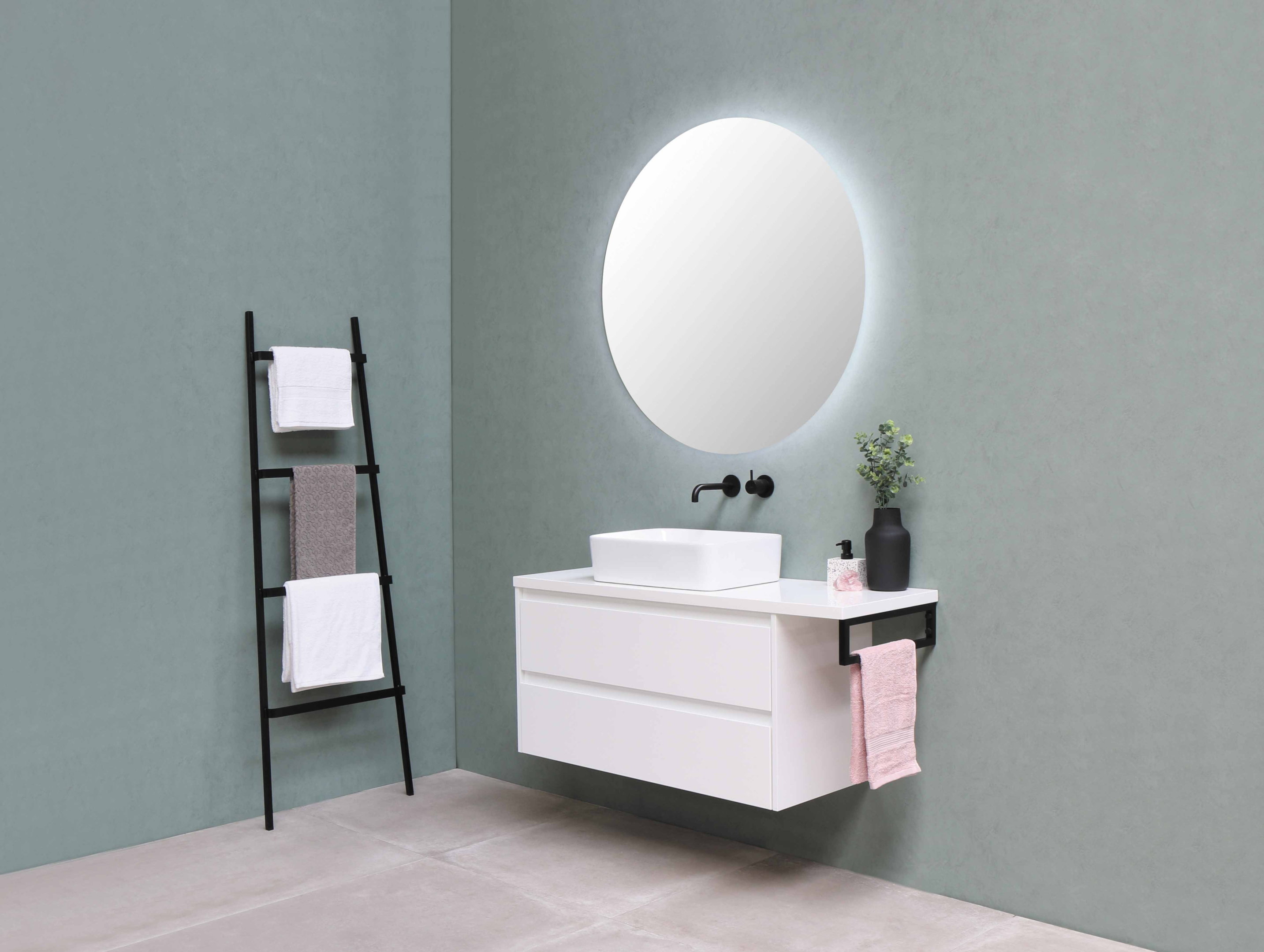 It's no secret in interior design 101 that mirrors can expand small rooms. Combine it with good lighting and see the magic unfold.
Choose large mirrors as much as possible. But if you have minimal space inside your powder room, you can go for tall, frameless mirrors. Then, call in a professional to backlight your mirrors. Doing this adds extra depth to your powder room. It's also useful for when your guests touch up their makeup.
Go Minimalist with Whites or Monochromes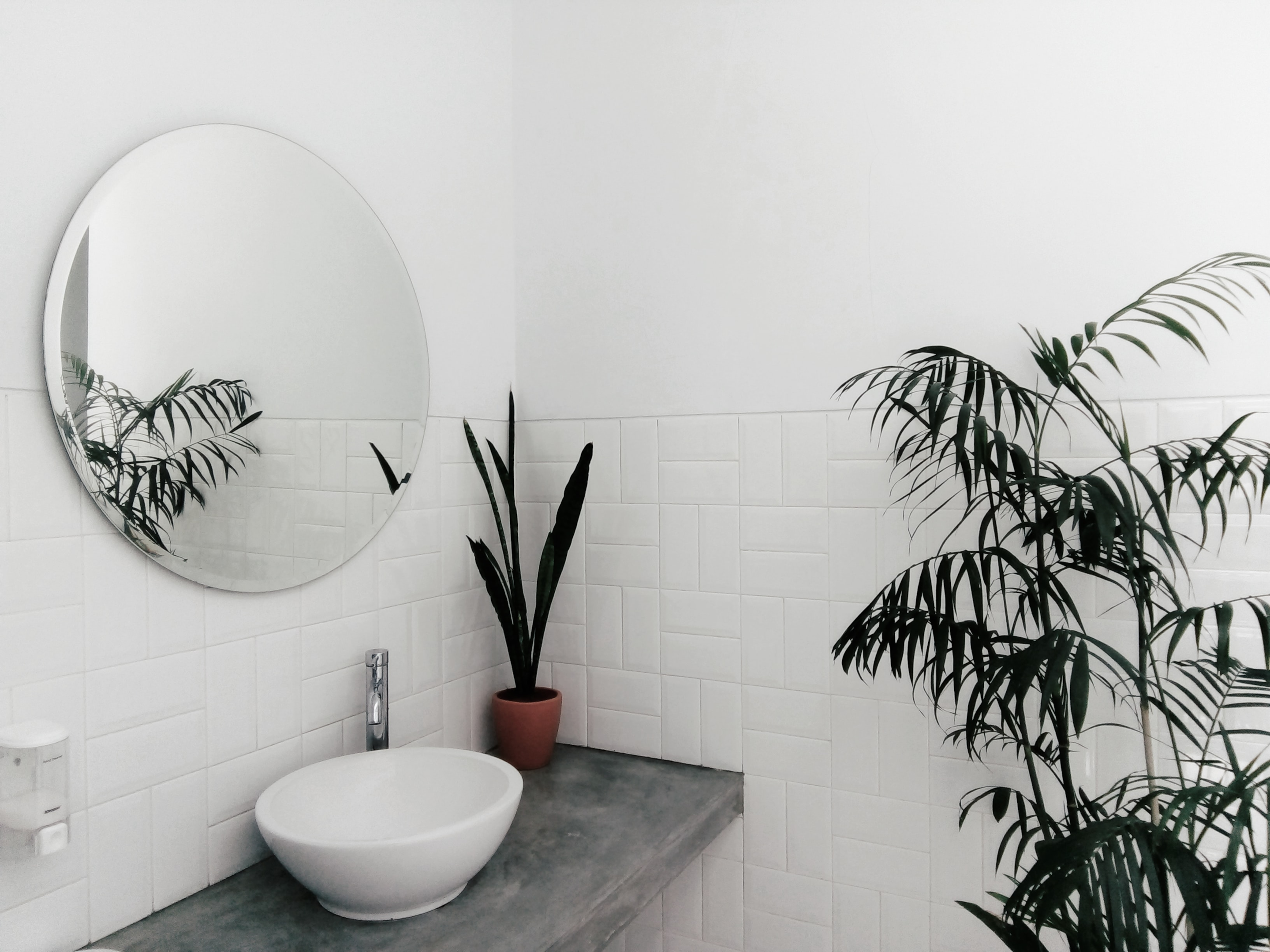 Don't want to go bold with your powder room design just yet? You will never go wrong with a an all-white or monochrome palette. Use different tones white to keep things interesting. For example, use cool white tones on the walls and warmer ones for wooden accents. Then, finish the look with a floating or simple sink, which is compact and stylish.
Echo your Home's Interior Design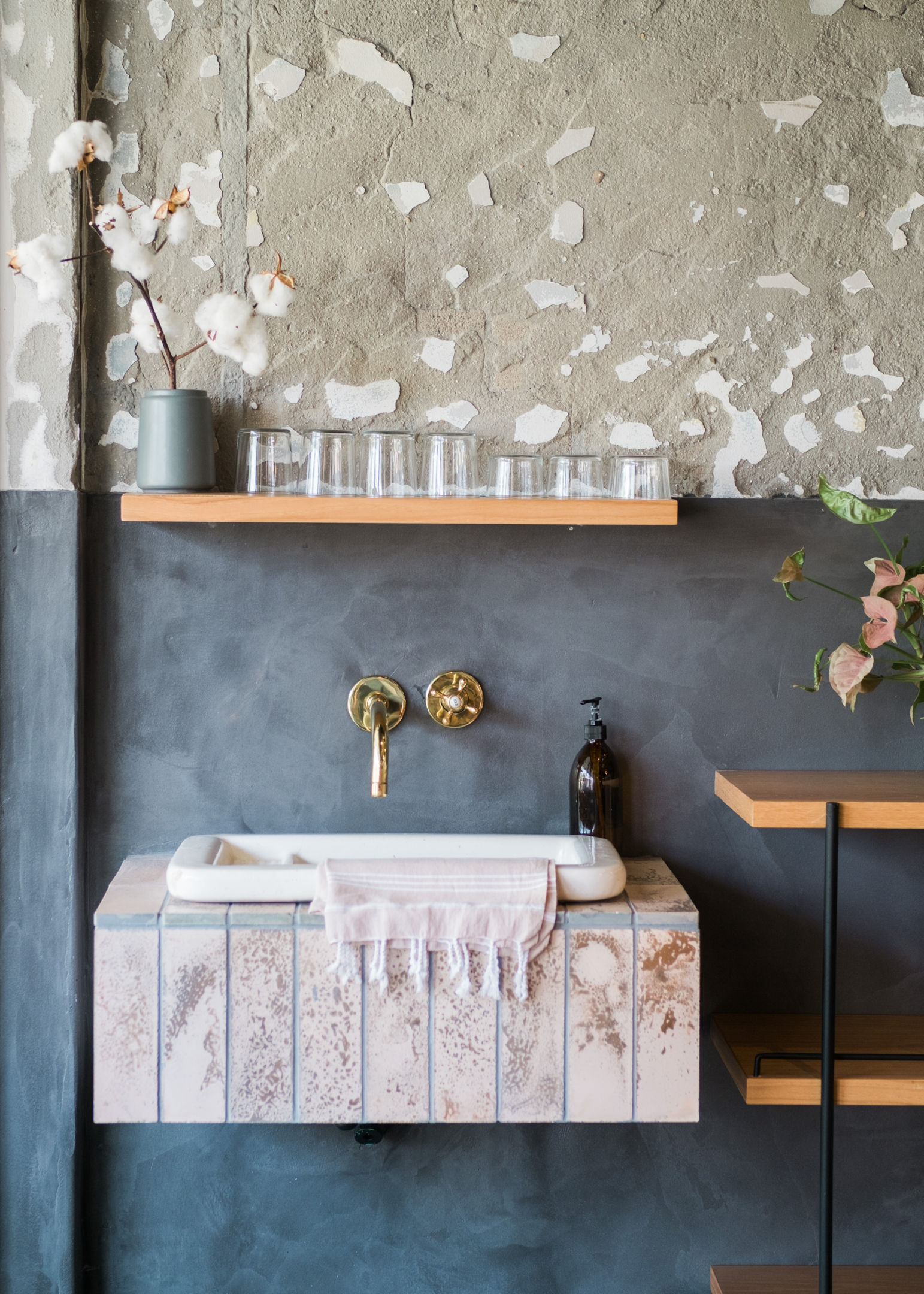 If you want your powder room to seamlessly blend with your home, the fool-proof way is to match your interior design.
Say you live in Amore at Portofino—one of Vista Alabang's newest enclaves. The beautiful details of Amore at Portofino, like its cobblestone pathways and gabled roofs, are beautifully inspired by the rustic charm of Old Italy. To capture the appeal of Amore at Portofino, you can go for rugged, textured walls. Add earthy elements like wood accents and plants—which double as decoration and natural air-purifier.
The Bottomline
Do any of these ideas and inspirations check all the boxes of your ideal half bath? Whether you plan to overhaul an unused space to a powder room or invest in a Brittany home with such features. Remember that the best ideas are the ones that strike a balance between functionality and the luxury of comfort and ease.
Such is the foundation of Brittany Homes. Such is the unmatched opulence that comes with Brittany living.
Read Next: Safest Subdivision in the South of the Metro
Read Next: Wimbledon: Ready for The Holy Grail of Tennis?
Read Next: Home Gym Equipment You'll Need to Get Started
Read Next: Make a Gaming Room From Unused Space
Read Next: Transform That Extra Room into a Home Spa