BLOGS
Home Gym Equipment You'll Need to Get Started
A billionaire modern luxury house is not complete without your very own home gym. Work out at your own convenience without having to wait your turn to use the equipment. Having a gym at home can also help you live a healthier life and make it easier to stick to your fitness routine.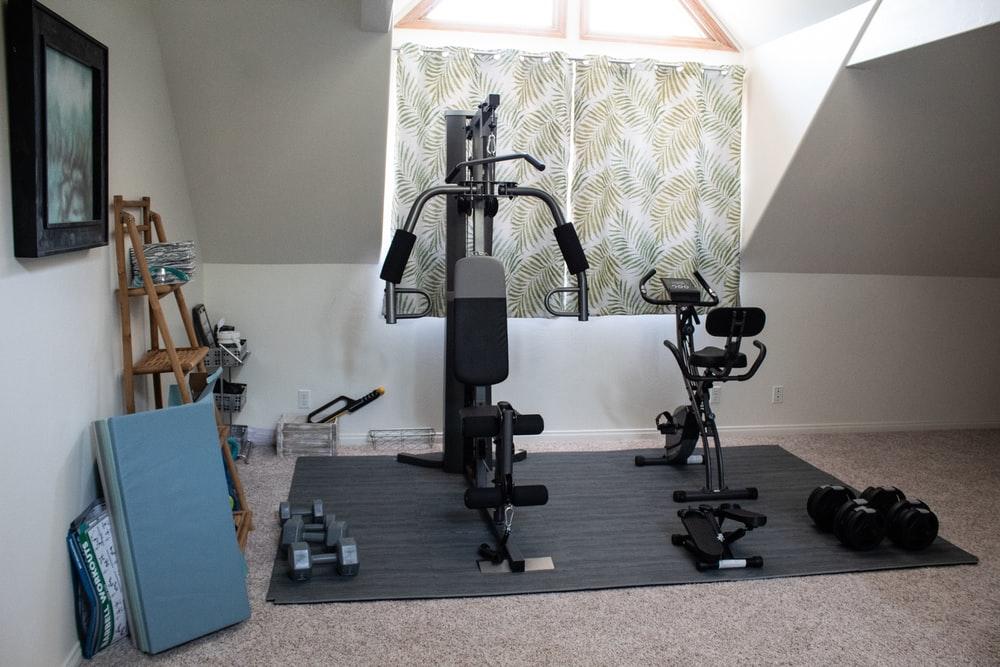 Work out your fitness goals at your home gym. 
You may be able to designate an entire area of your home as your home gym, depending on how much space you have. But if you live in a home with a smaller space, such as a luxurious condo, you may still set up a home gym by selecting exercise equipment that isn't too bulky and can be conveniently put away after each use.
Is a home gym just as good as the gym?
You don't have to go to the gym to get a good workout. Working out at home is just as good as going to the gym. A gym gives you a place to work out, but working out at home gives you more freedom and can be more effective. All of it depends on how you use your time and tools to get the most out of your work.
Here are the benefits of having a gym at home:
Motivation
Investing in gym equipment for home use is a great investment in your health. Seeing your exercise equipment all set up for you to use gives you additional motivation to commit to your fitness. Start your day right with a quick full-body workout at your home gym.
Cost-Efficient
A home gym is also a great way to save money over time because you aren't paying for monthly gym membership fees. Exercise as often as you'd like without having to worry about additional fees for instructors or classes. Fitness becomes more accessible in the long run.
Judgement-free Zone
If you're someone who feels self-conscious when working out at a commercial gym, then a gym at home can be your safe space. At your home gym, you can focus on your health and fitness goals without adding pressure from other people.
Getting a home gym started is easier than you think. Here are the basics:
What kind of exercises are you going to do?
How you set up your home gym will differ depending on the kinds of workouts you want to do. Will you focus on weightlifting? Or maybe you prefer doing bodyweight workouts? Will you be using cable systems more than any other type of equipment? Or do you see yourself doing more mat-based workouts like yoga or pilates?
Different workouts require different home gym features. You may need a thick exercise mat to protect your floor from heavy weights. Having a sturdy foundation for your cable or TRX systems is also a factor you need to consider. A large mirror is always a good thing to have in a home gym, regardless of the type of workout you do, so you get proper form feedback at all times.
Lighting and ventilation
Lighting and ventilation are part of the safety features you need to consider. Lighting is important, especially if you are using heavy weights or dumbbells. You may also want to install dimmer lights if you prefer to practice yoga in low light, to make it a more calming mind and body workout experience.
Good ventilation is also a must since you will be doing physically intense activities in your home gym. Good ventilation circulates air, bringing in fresh oxygen to the room.
Is it cheaper to workout at home or at the gym?
Consider a home gym as an alternative to joining a gym if purchasing a few key pieces of exercise gear will cost you less money overall. There are many options available, regardless of what you want to focus on, so installing a home gym doesn't have to be expensive.
Here are some of the best home gym equipment for beginners:
Barbells and Weight Plates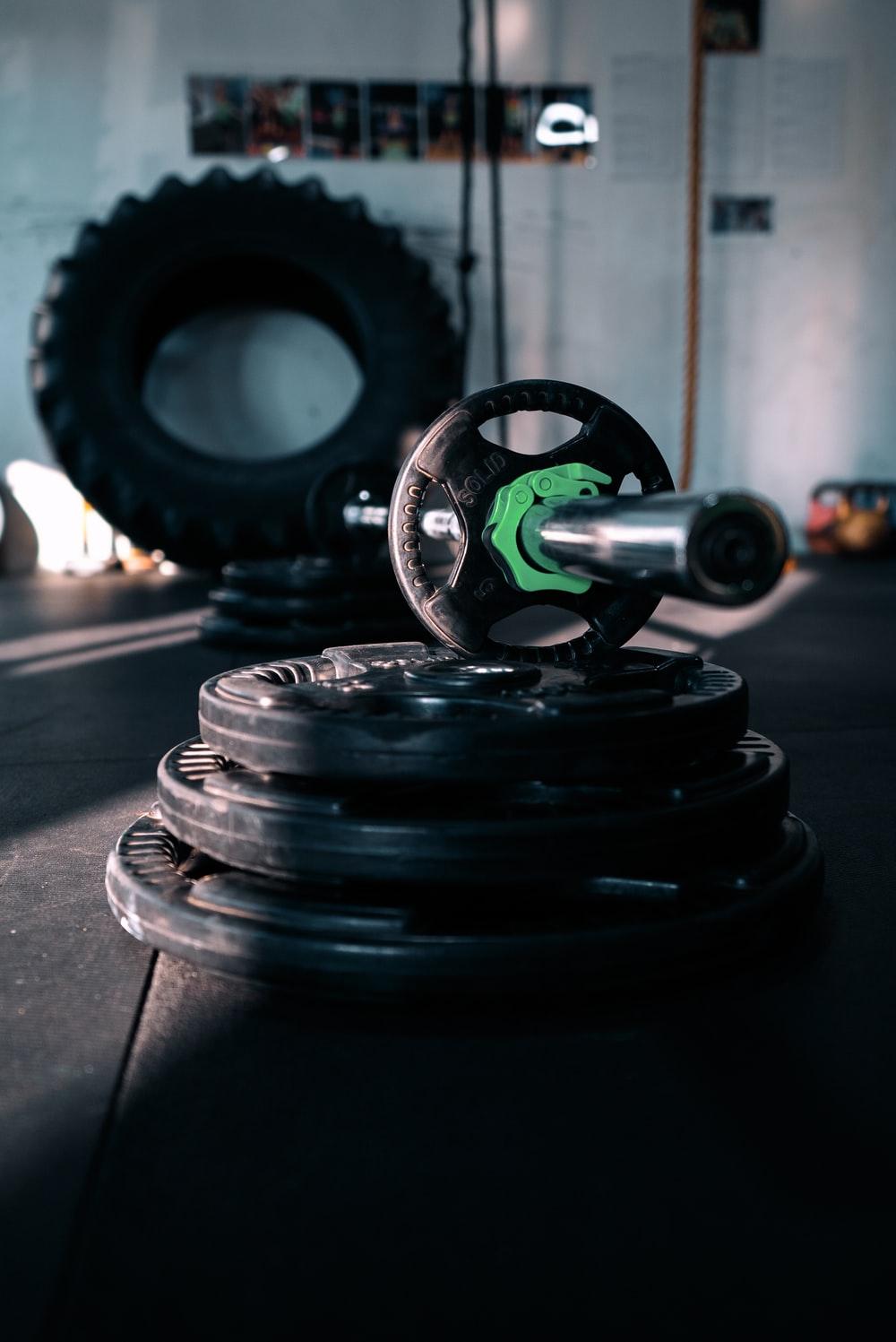 Weightlifting can be done at home with a barbell and a set of weight plates. 
If you want your training session to focus on weightlifting, then your gym at home should be equipped with a barbell and weight plates. Weight plates are usually made of cast iron and they are added to a barbell until you reach the total weight you want to lift. You can add more weight plates as needed if you want to lift heavy or do a different form of lift.
Weightlifting is a fitness plan best done with a personal trainer, especially in the beginning when you are just introduced to this form of exercise. A personal trainer can ensure you lift correctly, helping you avoid injury.
Adjustable Dumbbells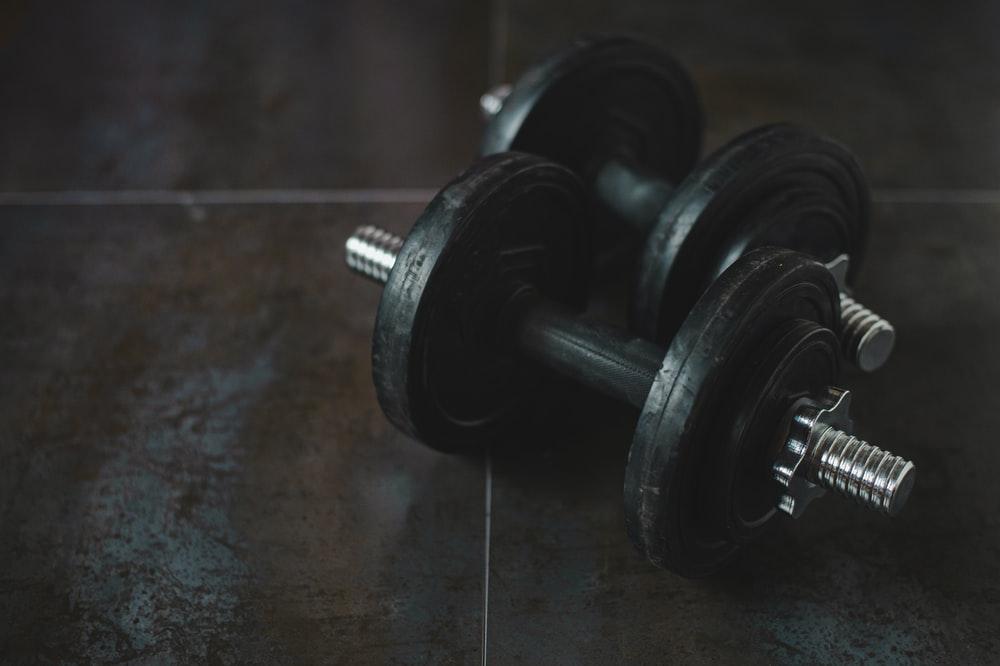 Add or remove weight as needed with these adjustable dumbbells. 
Dumbbells are one of the ideal pieces of equipment to have if you use weights for specific muscle groups during strength training, such as biceps curls. Several pairs of fixed dumbbells in various weights are available for purchase, or you may choose adjustable ones. Dumbbells with various weight plates are one of the more traditional options among the many that are available.
Weight Bench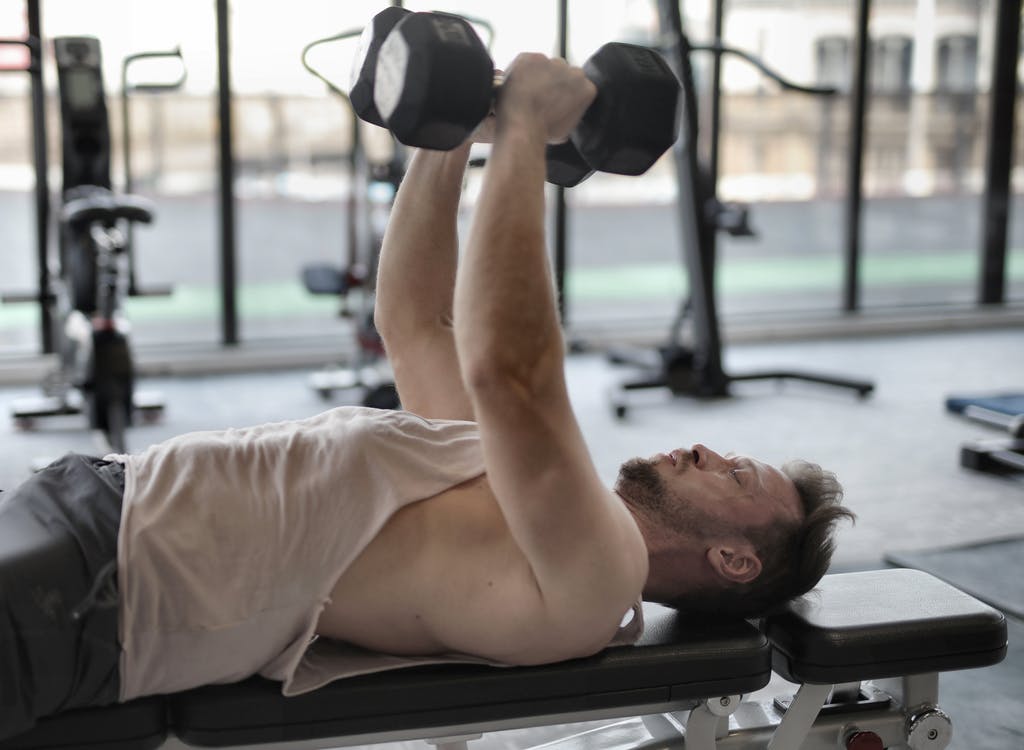 Use a weight bench to support you in various exercises. 
A weight bench is a versatile piece in home gyms. They are often adjustable, so you can use them in different positions for different workouts. Positioning an adjustable bench in a flat position is used for strength training exercises such as a chest press, single-arm row, or tricep dips. Positioning a bench on an incline can help you with core and abdominal exercises. You can also do leg extensions here on this home gym equipment.
A lot of weight benches also come in a compact design for easy storage, which is a great feature for an essential piece of equipment for small spaces.
Resistance Bands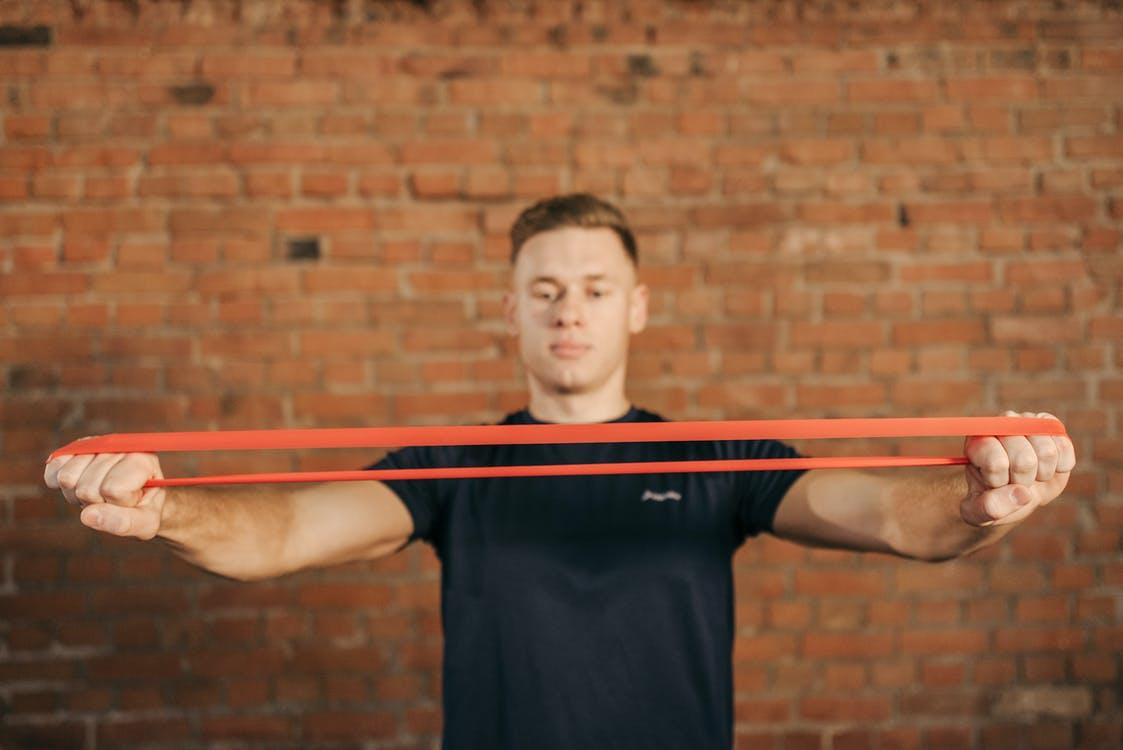 Resistance bands help you workout with resistance without using handheld weights.
If you want to do a total body workout with resistance but don't want to invest in several pairs of dumbbells or weights, then resistance bands can be a great piece of home gym equipment to add to your space. Resistance bands can come in a variety of resistance levels and can often be bought in sets. Most sets will have a light, medium, and heavy resistance band. You can use each one for different muscle groups or different kinds of exercises. As you build strength, you can use bands with higher resistance levels.
These bands can be used on their own by doing the same exercises you would do with regular weights. However, if you plan to mount them on your door, it's best to use a door anchor. This secures the bands to your door, giving you a stable foundation for your upper body or core workouts. It also allows you to move the resistance point to help you engage muscles better.
Pull Up Bar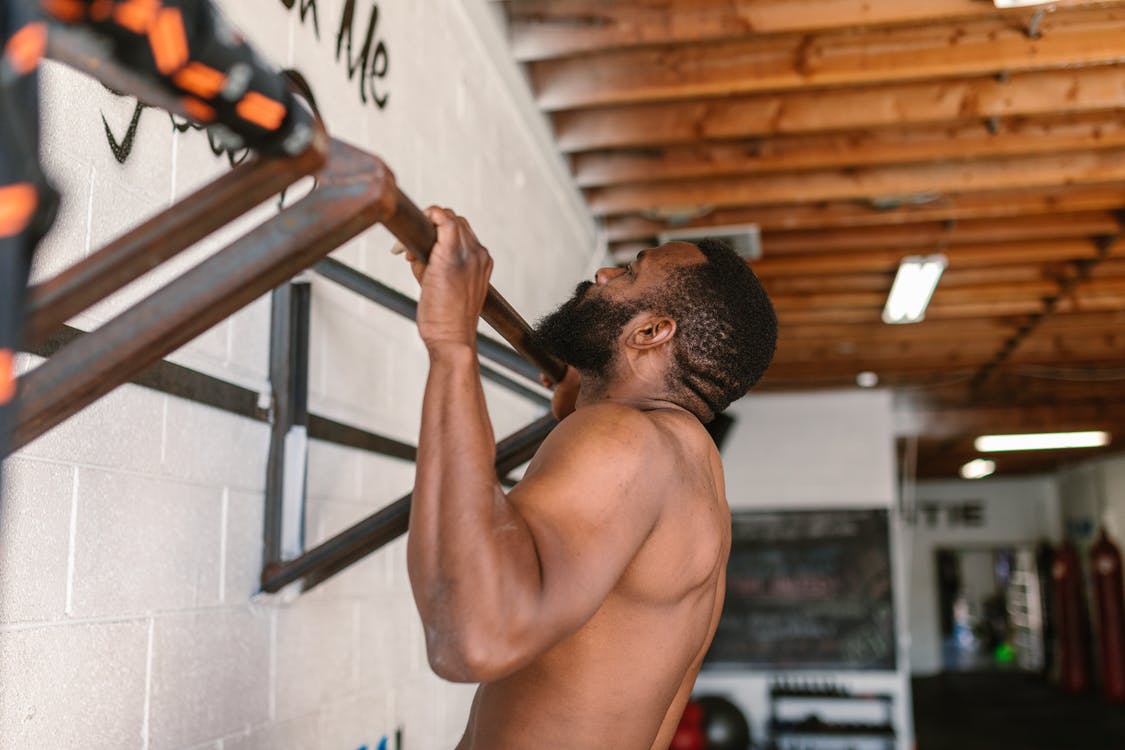 Pull-up are a great way to strenghten your upper body, back, and core. 
Pull up bars are great addition to your home gym, especially if you want to work on your arms, shoulders, back, core, and grip strength. There are different styles you can choose from depending on the space you have. One that mounts to your door is a great space-saving gym equipment piece. A wall-mounted or ceiling-mounted pull-up bar is best if you want a more permanent placement. A free-standing model is best if you have room. This type of bar is also versatile since you can do other exercise options on it aside from pull-up variations.
Exercise Mats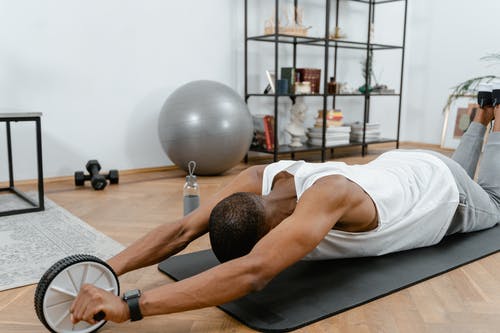 An exercise mat is a versatile gym equipment you should invest in. 
Exercise mats of some kind should be included in every home gym. They are excellent for defending your floors during weightlifting sessions or your knees after intense workouts. When performing core exercises, stretches, yoga, or pilates, an exercise mat provides a nice, supportive surface. Exercise mats are also excellent for body weight exercises. You get a non-slip surface that can improve your grip while doing full-body exercises. The majority of mats are soft as well, which helps to prevent falls.
Slay Your Fitness Goals in Your Gym at Home with Brittany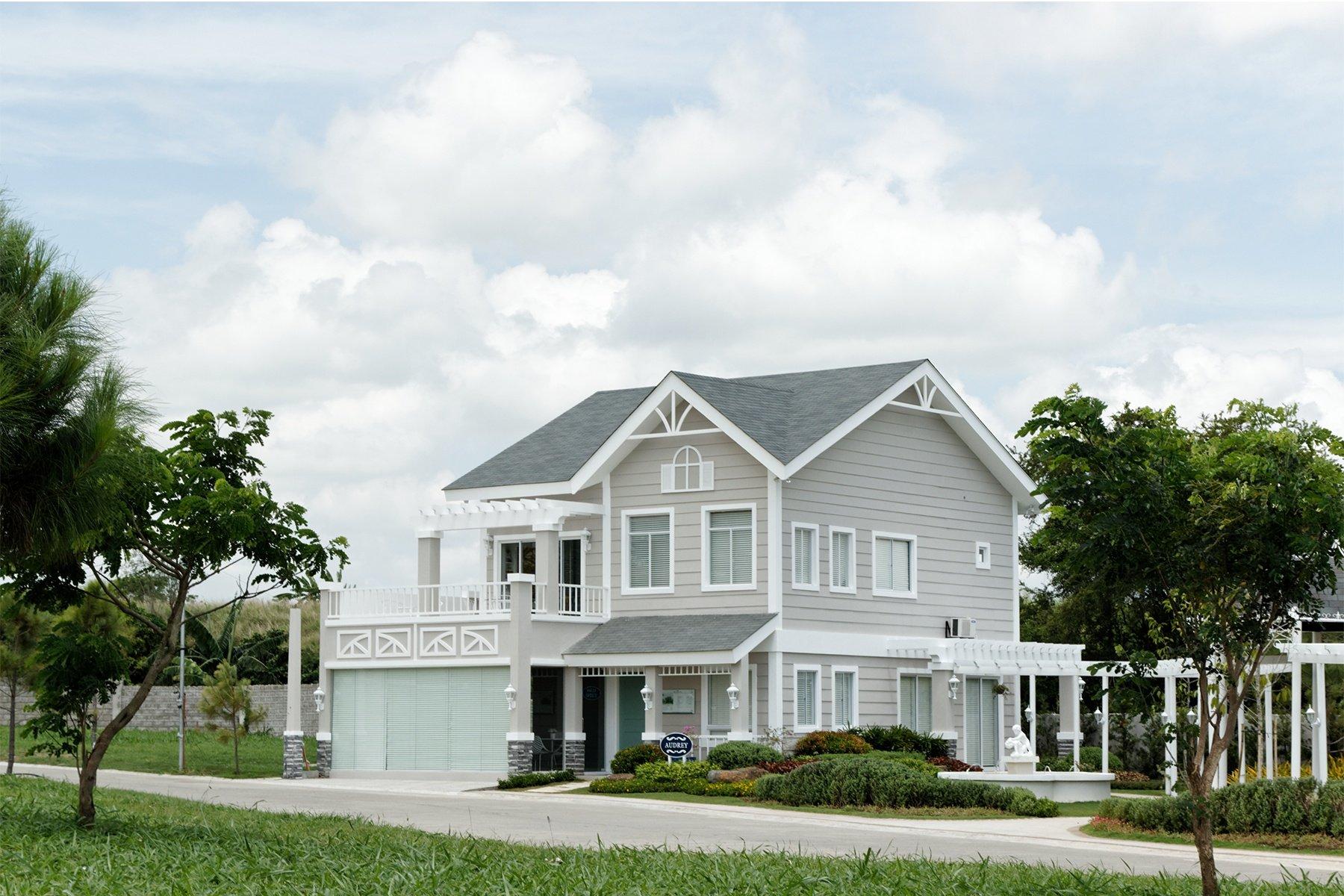 Build a home gym at the Audrey model house from Brittany Santa Rosa.
Brittany Corporation has developed several luxury real estate properties, communities, and luxury condominium estates. They are the leading name in luxury house design, and luxury houses in the Philippines developed by Brittany give residents an elevated world-class lifestyle comparable to those in the most beautiful places abroad.
Brittany knows how to bring out the best in luxury homes in the Philippines. Each home is designed with intention and great attention to detail, and you can transform any room into your dream space, which can include a luxury personal gym at home.
Brittany has a house and lot for sale available in all of its luxury enclaves in Alabang, Tagaytay, and Laguna. Experience world-class exclusive luxury community living when you invest in a home at Portofino Heights, Portofino South, Amore at Portofino, Lausanne at Crosswinds, Georgia Club, Augusta, and Promenade. These luxury enclaves also have amenities like pools, basketball courts, and tennis courts, so you can take your workout routines outdoors.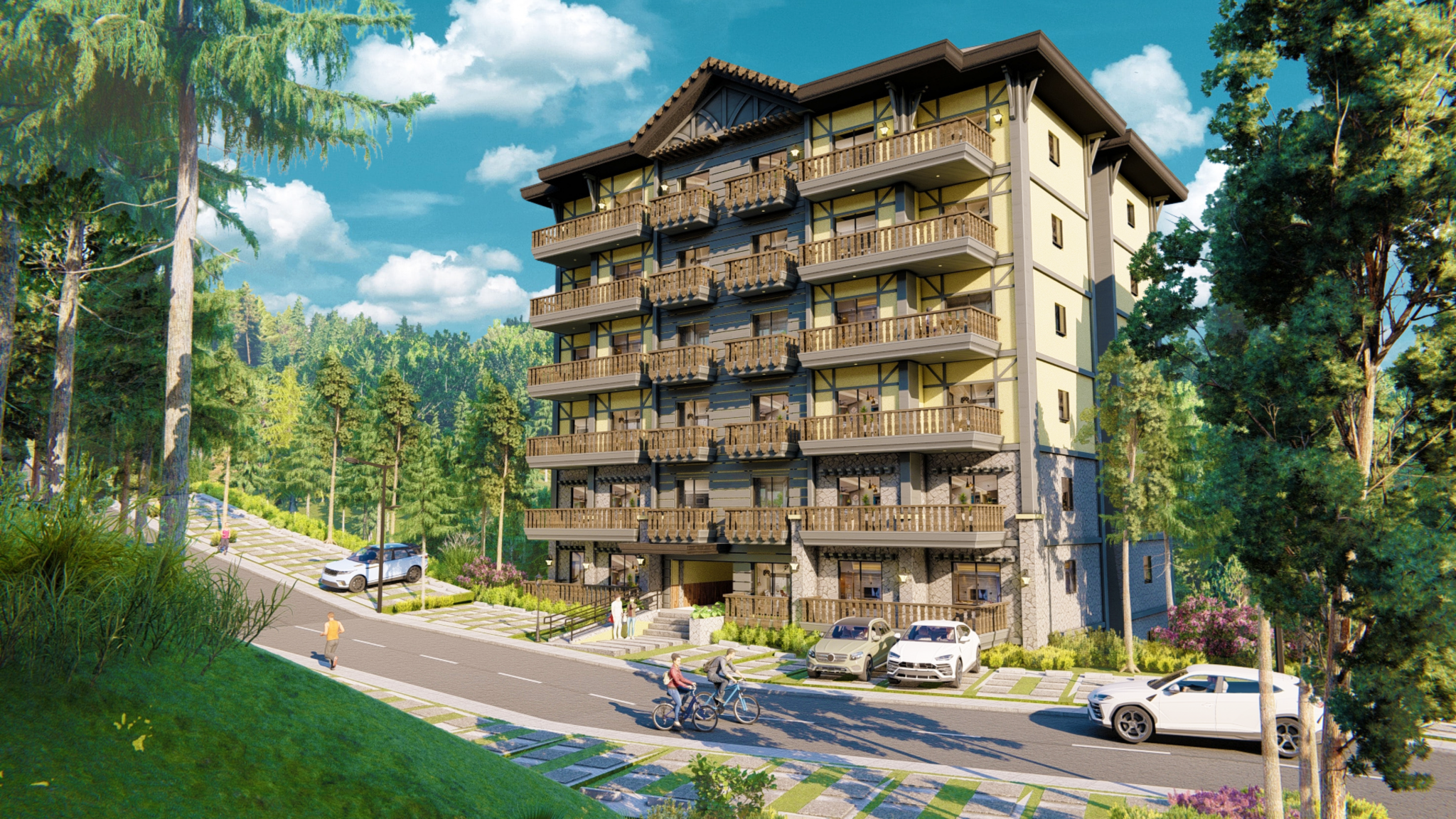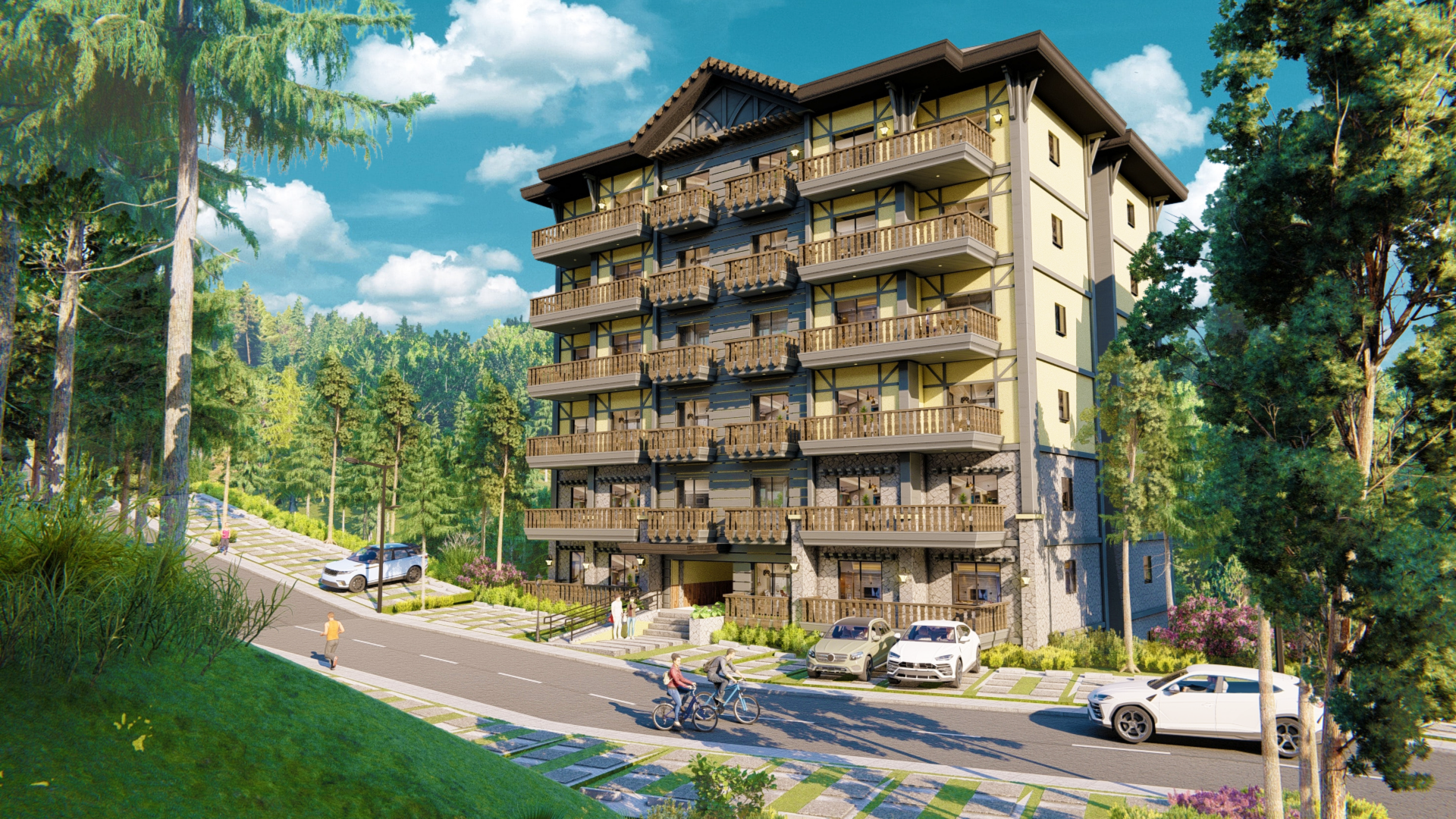 If a luxury condo is more to your liking, check out the beautiful studio and one-bedroom units Brittany has to offer at Crosswinds Tagaytay. Alpine Villas and Grand Quartier are located in the pine tree-filled estate of Crosswinds, embodying Swiss grandeur and connection to nature. Each condo for sale here takes inspiration from charming Swiss chalets, so you always feel like you're on a Swiss vacation home all year.
Browse through our website to check the homes and lots for sale available at Brittany. Don't forget to follow us on our Instagram account to stay updated with our latest offers and developments.
Next Read: Mental Exercises to Maintain Sharpness
Next Read: Lifestyle Guide to Luxury Condo Living