BLOGS
Home Gym Essentials: How To Optimize Your Indoor Workouts
Because of the pandemic, we have all been forced to spend the majority of our time indoors—specifically, at home. While it may have seemed like a good thing to be at home at first, staying in one place for an extended period of time can have a negative impact on a person in a variety of ways. The absence of a variety of environments can be suffocating, causing us to go about our days without much thought.
Stay-At-Home Lifestyle
Staying in quarantine tends to dull one's outlook on life, making it much more difficult to become productive while in quarantine. However, there are numerous ways to combat this, and one of the most effective ways to liven up your daily routine is to engage in home workouts with the proper gym equipment and supplies.
The Importance of Exercise
When it comes to doing nothing, we've said it before: it takes a toll on a person's mental as well as physical well-being. Simply put, staying still means that your body does not have the opportunity to move around; this lack of physical activity causes your body to burn fewer calories, and your bones become weaker – in short, your physical health is jeopardized.
Exercise as a Daily Routine with your home gym essentials | Photo Courtesy of HelpGuide
Many studies have shown that a lack of productivity also causes a person's mental health to deteriorate. Luckily, there are also lots of studies that show how exercise can help counter this. Even simple home workouts can brighten up your everyday life. Exercise should be a part of your daily routine.
Suggested Read: Maximize Your Lifestyle with Indoor Activities
Home Gym Essentials
In order to get started with your home workouts, here are some of the gym essentials that will assist you in your endeavors. It is not necessary to join a gym in order to benefit from the large workout stations available. Even the most inconspicuous of these pieces of equipment will be a tremendous help in getting in your daily exercise.
1. Mat
A mat should be at the very top of your list. It is perhaps the most basic and most important part of your home workout area. Regardless of what exercise you plan on doing, the mat is always used to ensure that you perform your home workouts properly. It's cheap and extremely helpful, make sure that you won't miss it!
Price starts at PHP 900 to PHP 1,800
Yoga Mat Assorted Colors | Photo Courtesy of AllSports
2. Dumbbells
These weights take up little space yet play a huge role in getting your body in shape. Of course, you can always start by using random items as weights, but if you want to take your home workouts seriously, then dumbbells are the way to go. They come in different weights, and you can take your time improving your weightlifting abilities!
Price starts at PHP 300 to PHP 5,000
20kg Cast Iron Dumbbell Set | Photo Courtesy of AllSports
3.  Resistance Bands
Resistance bands are extremely versatile gym essentials. There are lots of home workouts that utilize the resistance band. They don't take up much space and can be easily stored – just perfect for your home gym. They're cost-effective and also have different resistance levels, allowing you to go at your own pace.
Price starts at PHP 700 to PHP 1,600
Resistance Mini Bands | Photo Courtesy of AllSports
4. Kettlebell 
Another small but extremely powerful piece of equipment is the kettlebell. Using the kettlebell is very simple and conditions your body when done daily. People tend to get either the dumbbell or kettlebell, but both have their own separate functions, so it's always better to have both. Swinging a kettlebell can be fun and serve as productive unilateral work at the same time!
Price starts at PHP 400 and goes up to PHP 3,500
10lb Vinyl Kettlebells | Photo Courtesy of AllSports.
Suggested Read: Burn Calories with Low-Intensity Fitness Regimens
5. Jump Rope
Jump ropes may have been a part of your childhood as a fun past-time, so who says you can't do it in all stages of your life? These easily stored home essentials serve as great home workouts, they're easy to learn and don't cost much. There are also a lot of jumping rope tricks you can learn if you want to spice up your workout!
Price starts at PHP 170 to PHP 230
Speed Jump rope | Photo Courtesy of AllSports
6. Treadmill
Running is one of the basic forms of fitness, however, it is another exercise that can't be performed outside because of quarantine protocols. Treadmills are on the more expensive side of gym essentials, but are good investments since they can be used by people of all ages.
Price starts at PHP 8,000 to PHP 50,000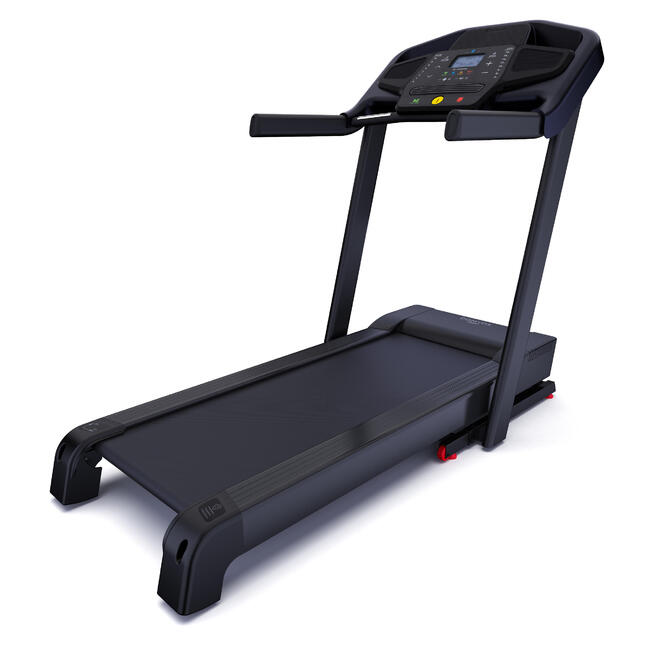 Smart Treadmill T900C | Photo Courtesy of Decathlon
7. Punching Bag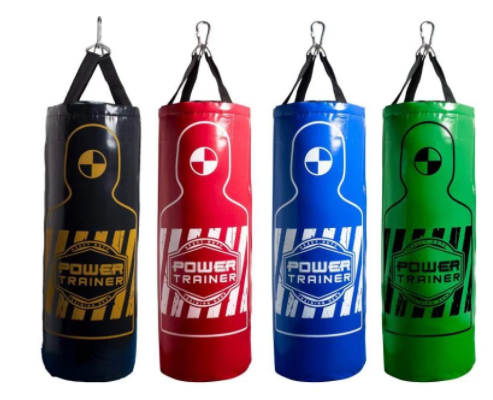 If you enjoy boxing, kickboxing, or mixed martial arts training, you should think about purchasing a freestanding heavy bag and boxing gloves for your home gym. It's critical to choose the right punching bag when it comes to improving your workout performance and achieving success in your at-home boxing training sessions. If you want to choose the best type of boxing bag for your home workout, Fight Camp has put together a guide to help you.
Price starts at PHP 2,900 to PHP 5,400
8. Stepper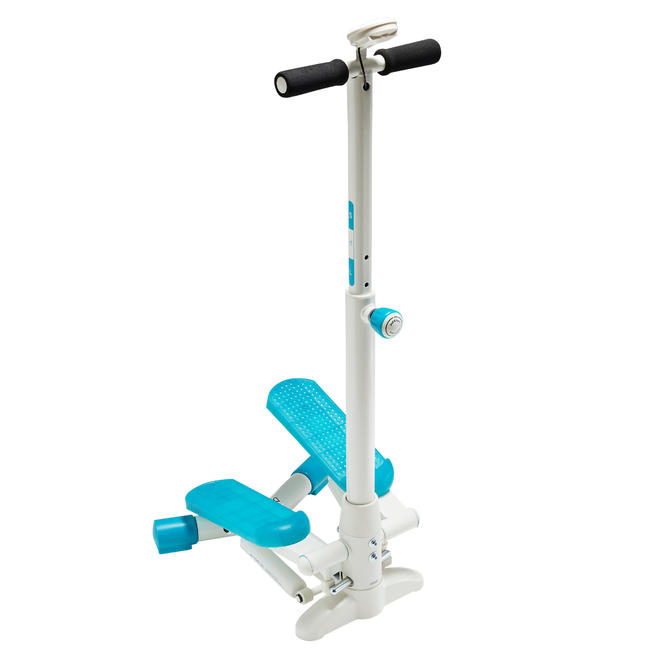 Using mini steppers to get a good cardiovascular workout and burn calories while also engaging your quads, hamstrings, glutes, and calves is a great idea. In order to lose weight, a mini stepper is an excellent tool to help you burn calories and reach your weight-loss goal more quickly and efficiently.
Price starts at PHP 2,500 to PHP 3,600.
9. Indoor Cycling Bike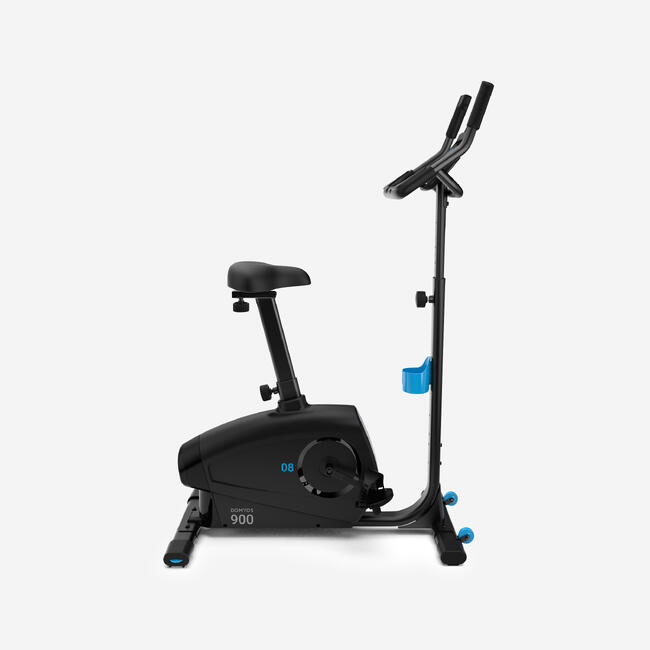 Whatever your reasons for wanting to get in shape at home, investing in a stationary exercise bike is a great way to get started right away.
The price starts at PHP 9,000 to PHP 30,000.
Where to Buy your Home Gym Essentials
The quality of your gym essentials greatly affects the home workouts you do. Good workout equipment is a must to ensure the safety of your workout routines. Most of the gym essentials we listed are available at your basic sports goods store. Still not sure where to buy? A sports goods store that we can assure you has the best equipment for your indoor gym is none other than AllSports.
AllSports
AllSports is an outdoor and sporting goods store that caters to all your workout needs and many more. The store offers the best brands available that are guaranteed to give you the best workout experience. AllSports is in Vista Alabang, at the Evia Lifestyle Center.
Still can't afford to go outside? Not to worry, AllSports has their very own website, as well as Shopee and Lazada shops, that allow you to purchase all your gym essentials purely online. Talk about hassle-free!
Suggested Read: A Guide To Shopping at Evia Lifestyle Center
The Perfect Home for Indoor Workouts
Have you been itching to move to a new home to accommodate all your home gym ideas? If you're looking for a house and lot in Daang-Hari or a luxury house in Metro Manila, Portofino Alabang is the answer. Other Daang-Hari subdivisions can't compare to the award-winning luxury house and lot in Daang-Hari, Portofino Alabang. The picturesque environment at the Italian-themed Daang-Hari subdivisions is unlike any other.
Located in Vista Alabang, the Daang-Hari subdivisions at Portofino Alabang are composed of three enclaves: Portofino Heights, Portofino South, and Amore at Portofino.
Portofino Heights and Portofino South are home to some of the biggest houses and lots in Metro Manila. You can easily convert one room at their houses into your personal indoor gym!
Amore at Portofino houses a smaller luxury house and lot in Daang-Hari, yet is still guaranteed to give enough space for young couples and smaller families!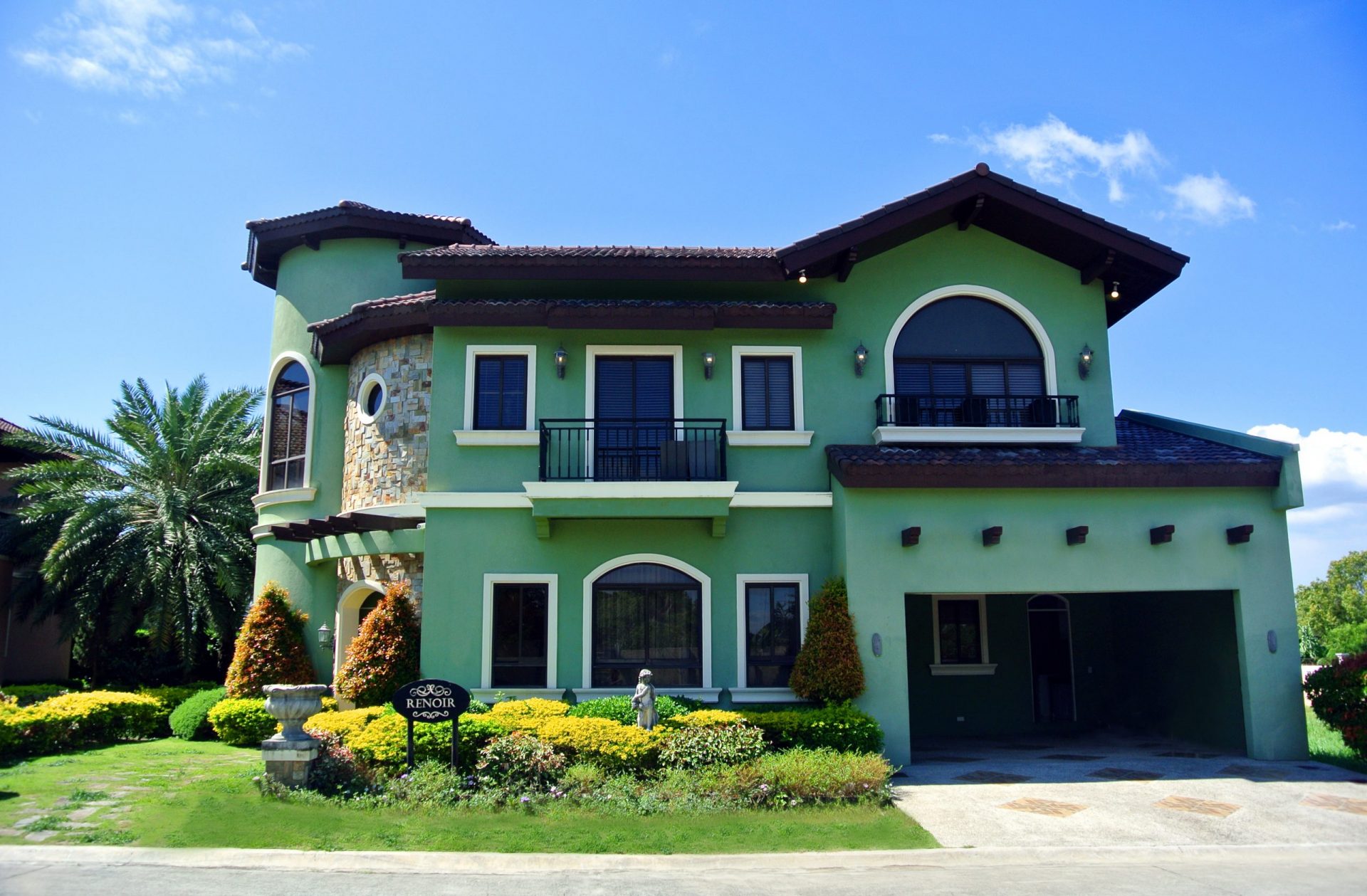 Houses at Portofino are more than enough for your Indoor Workout Gym | Photo Courtesy of Evia Brittany
Regardless of which of these luxury houses and lots in Daang-Hari you choose, between Portofino Heights, Portofino Alabang, and Amore at Portofino, they are all guaranteed to be the perfect home. Complete with different amenities to satisfy you, you'll never have a dull day at Portofino!
The house and lot in Daang Hari are within walking distance of the Evia Lifestyle Center, which is home to AllSports, the best sports goods store in the country, as well as a variety of other facilities. Both establishments are located in the heart of the Vista Alabang business district.
For its part, Portofino is more than just a house and lot in Daang-Hari; thanks to its numerous awards, it has earned a place among the best luxury houses and lots in the entire metropolis of Manila. If you're looking for a luxurious house and lot in Metro Manila, look no further than Portofino. It has everything you need.
Read Next: Workout Plans: Road To Fitness This Summer
Read Next: Greenhouses Ideas for your Home