BLOGS
Make a Gaming Room From Unused Space
A home should have everything you could ever want and need. You worked hard for the beautiful luxury home you now enjoy, so why not create a dedicated space for one of your favorite hobbies?
If you are a gamer and you feel like elevating your gaming experience, why not build your very own gaming room? Having a gaming room at home can help you switch off from the stresses of the day and have a fully immersive experience in the adventurous worlds of your favorite games.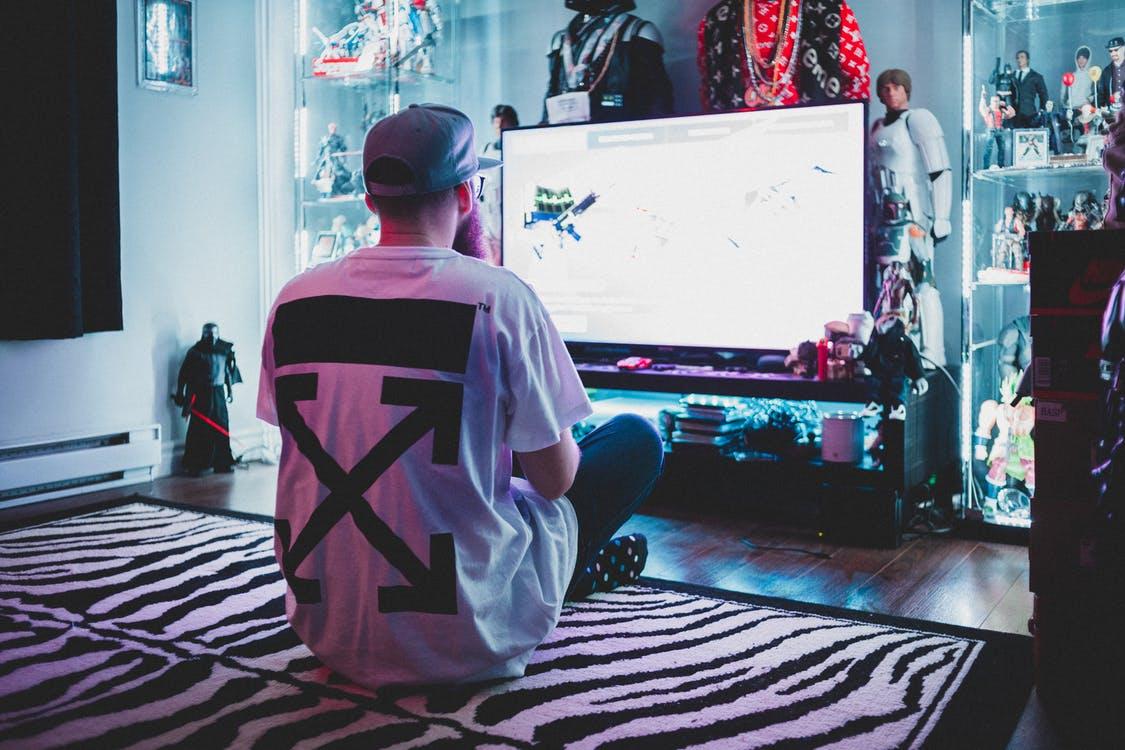 Gaming isn't just for kids. Indulge in your favorite pasttime with a gaming room at home. Photo from Pexels.
Who wouldn't want to feel like a rockstar in their own home by having a fully decked-out gaming setup? A game room at home is the ultimate gift to yourself, especially if you or anyone else in your family is an avid gamer. There are tons of gaming room ideas you can take inspiration from, and each game room design can be customized to your preferences. However, before you begin your research on game room accessories, game room decor, and gaming room design, there are a few things that you need to take into consideration before constructing your ideal game room in your own house.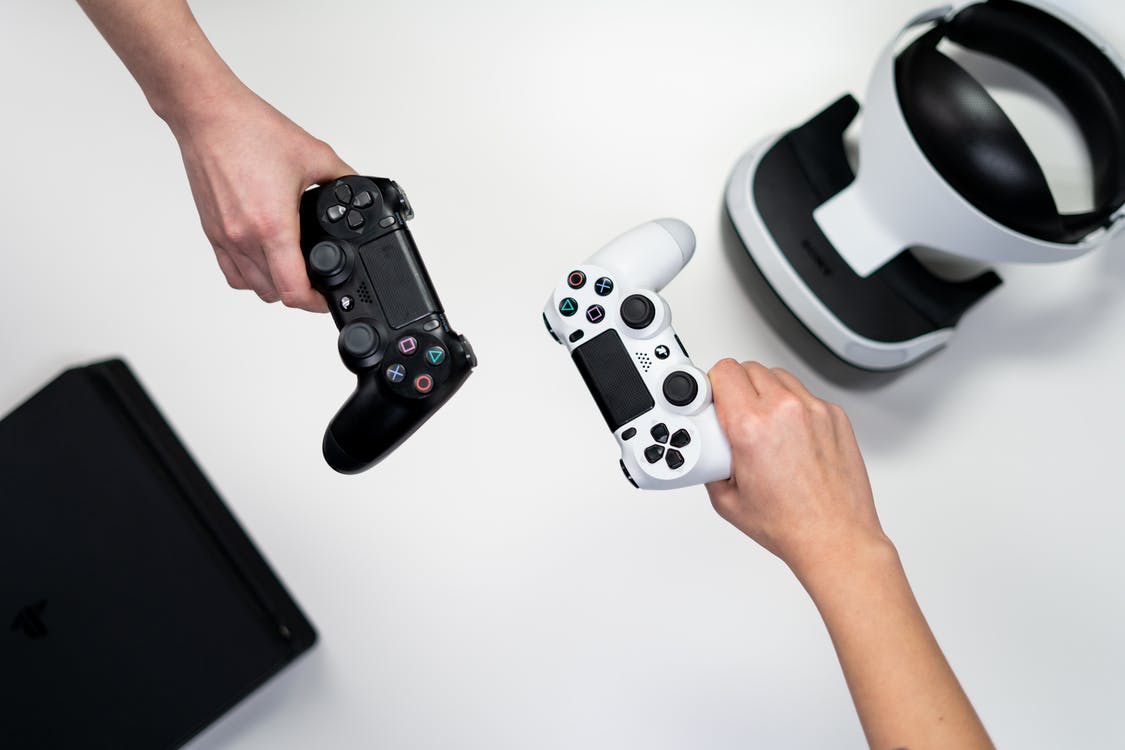 Have non-stop fun in your personal gaming room. 
Here are some of the ideas you should have in your game room:
Pick the right space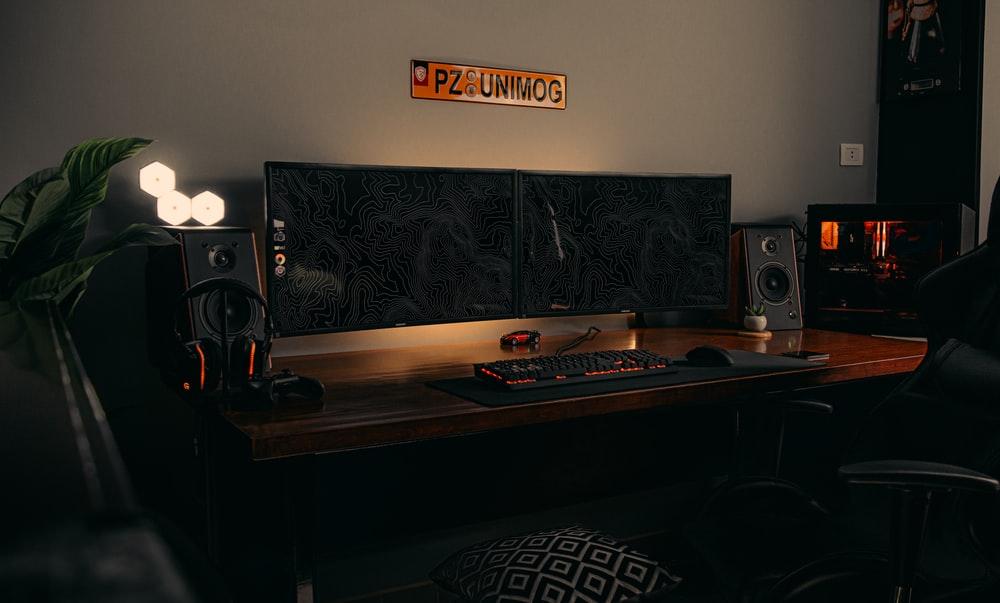 A dedicated gaming space can lead to an immersive gaming experience. 
The first step to building a gaming room is choosing which room in your home you want to transform into your personal gaming haven. It should have enough space to accommodate your preferred gaming gear, whether you prefer pc gaming, using various gaming consoles, or board games. The room should also accommodate all the other equipment you need like controllers, speakers, and other gadgets.
Your gaming room should also have enough space to accommodate comfortable seating and all the game room furniture you require. Getting swept away in the fun results in long gaming sessions, so comfortable seats are essential for the optimum gaming experience.
Internet speed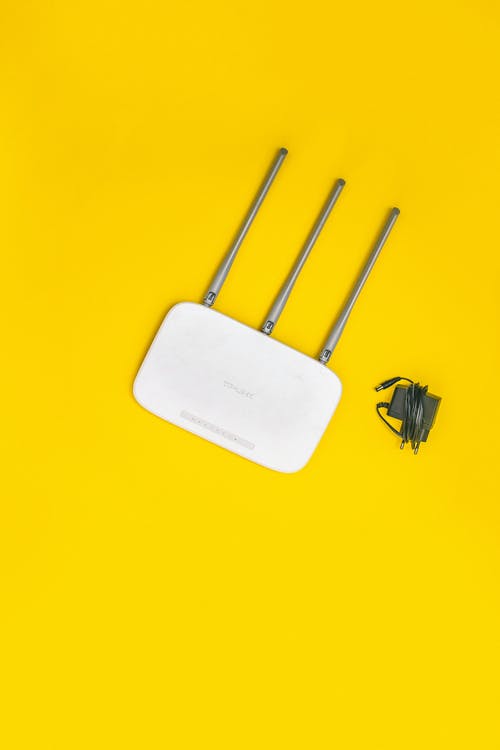 Strong internet connection = uninterrupted gaming.
No one wants their game time interrupted by a spotty internet connection. In order to make your gaming space as enjoyable as possible, it is recommended that you set up a wireless router inside of the room. Instead of relying on the internet connection, you have for your entire home, a dedicated router for the gaming room will ensure that you can keep playing as smoothly as possible.
Choose a custom gaming stand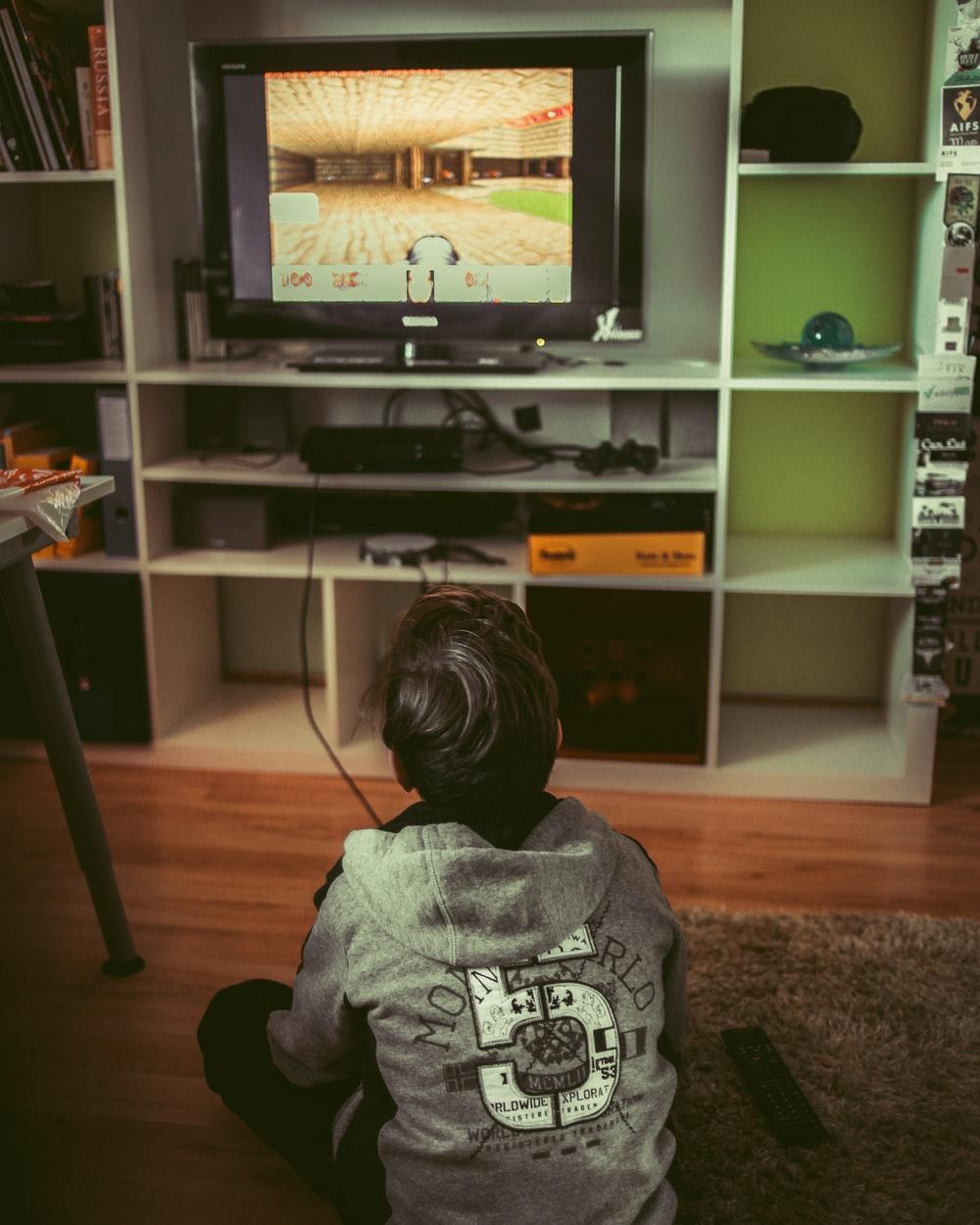 Keep your gaming equipment in one accessible and organized area. 
If you play games primarily on a computer, choose a gaming desk that is big enough to hold your computer, keyboard, mouse, and multiple screens. You might also consider a desk that comes with ample storage space, so you can keep all your gear and other accessories organized and in one place that is easily accessible even while you are deep into your game.
If your gaming room at home is more for consoles, then getting a sturdy tv stand or entertainment center can be the gaming set-up solution for you. Make sure that the stand you choose to add to your gaming room at home can hold the consoles you use. A unit with open shelves can also be a great choice, especially if you have a collection of games, action figures, or other collectible items related to your favorite games. Display them on your gaming stand to marry function and design. And it is also a clever use of space to highlight your personality throughout this game room.
Get comfortable seats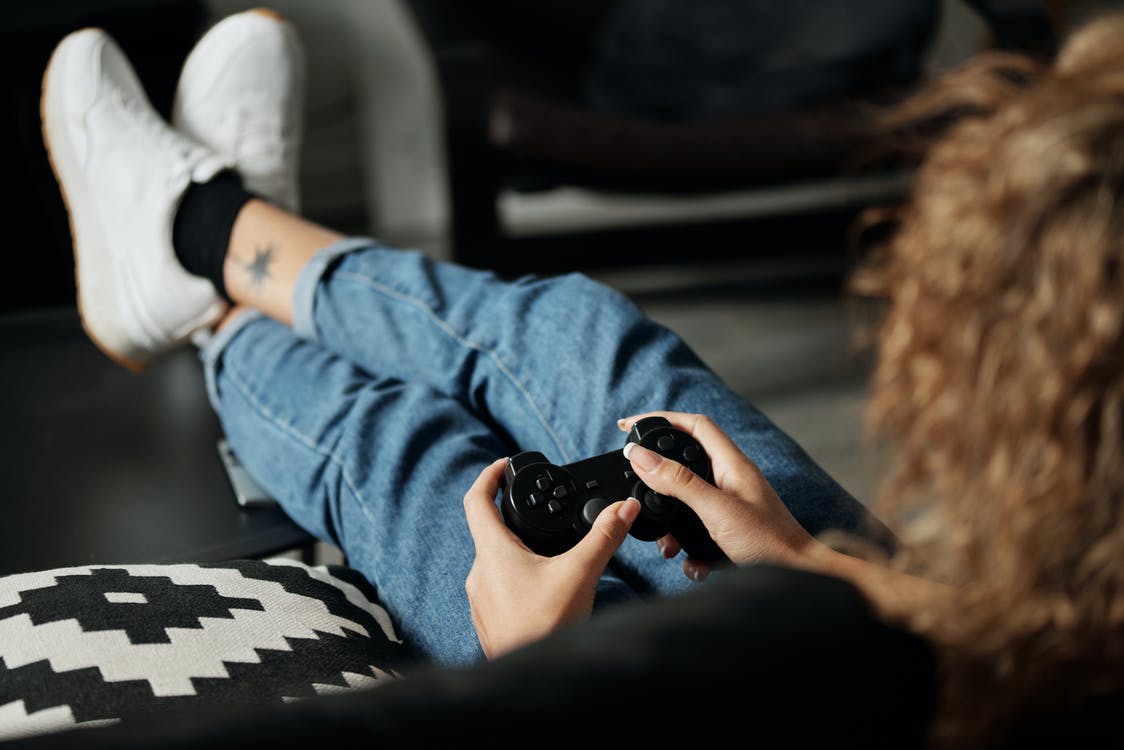 Sit back and have a blast during your gameplay.
Gaming Chair-Price starts at PHP 5,000 to PHP 15,000 – AllHome
If you're serious about gaming, then you need to make sure that you have a high-quality setup. That means investing in a good gaming chair, a high-end graphics card, and a monitor with a high refresh rate. Multiple screens can also be a great asset for gaming, giving you a wider field of view and more information at any given time.
Of course, all of this comes at a cost. But if you want to be a serious gamer, then it's worth the investment. After all, gaming is a visually heavy activity, and the quality of your screens will have a major impact on your gameplay. So, when it comes to your gaming monitor, make sure you make a good choice. It could make a huge difference in how you play games.
Getting a set of beanbags and a fuzzy carpet can also be great seating options if you prefer to play board games on the floor with friends or family. Compatibility is key to maximizing fun while playing games.
Install a high-quality speaker system
Even though most gamers like to use headphones, it's not a bad idea to get a good speaker system for your game room at home. Good speakers can make you feel like you're in the game more. And since video game music is made to make you feel like you're in an epic battle, a good sound system will make your long gaming sessions even better.
Also, if you have a speaker system, you can share the sounds of your games with people in the room. Then they can appreciate the work that went into the game's soundtrack and maybe even gets into the game themselves! The way to go is with a speaker system.
Ambient Lighting Matters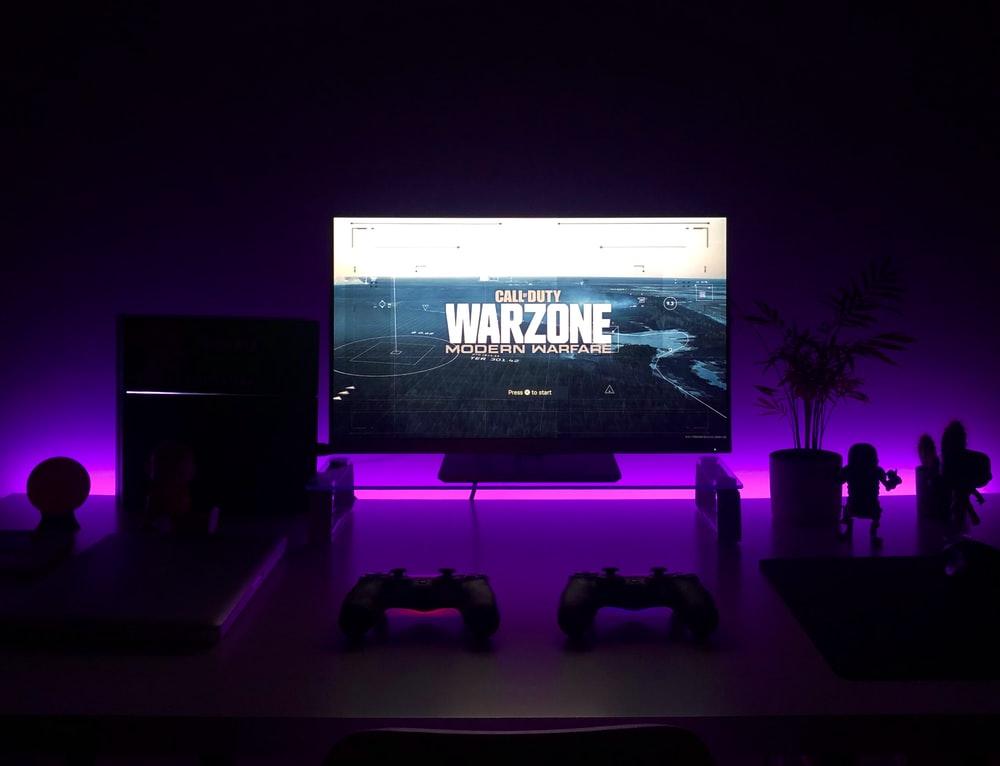 Lighting to set the mood is always a good idea. 
There is a reason why LED strip lighting and smart lighting are popular game room decor ideas. Good ambient lighting makes a game room feel more inviting and conducive to play. It provides enough light to see without being so bright that it disrupts the fun vibe you want for the entire space.
When it comes to gaming room design, lighting is often an afterthought. However, the right lighting can make a big difference in the overall feel of your space. Ambient lighting can help to set the mood, while backlit keyboards can provide a pop of color and personality. Choosing the right lighting for your gaming area is easy because there are so many alternatives to select from.
Plus, by adding lighting to your gaming setup, you'll be able to see your keyboard and monitor more easily, which can help improve your gaming performance. So if you're looking for ways to take your gaming space to the next level, don't forget about the power of good lighting.
Consider soundproofing
Gaming room shenanigans can get loud. And if you don't want to disrupt other members of your household or your neighbors after spending hours on a game, consider getting your gaming room at home some soundproofing. This can be done by adding sound-absorbing panels to the walls of your game room, or by sealing windows and walls with rubber lining to prevent sound from escaping.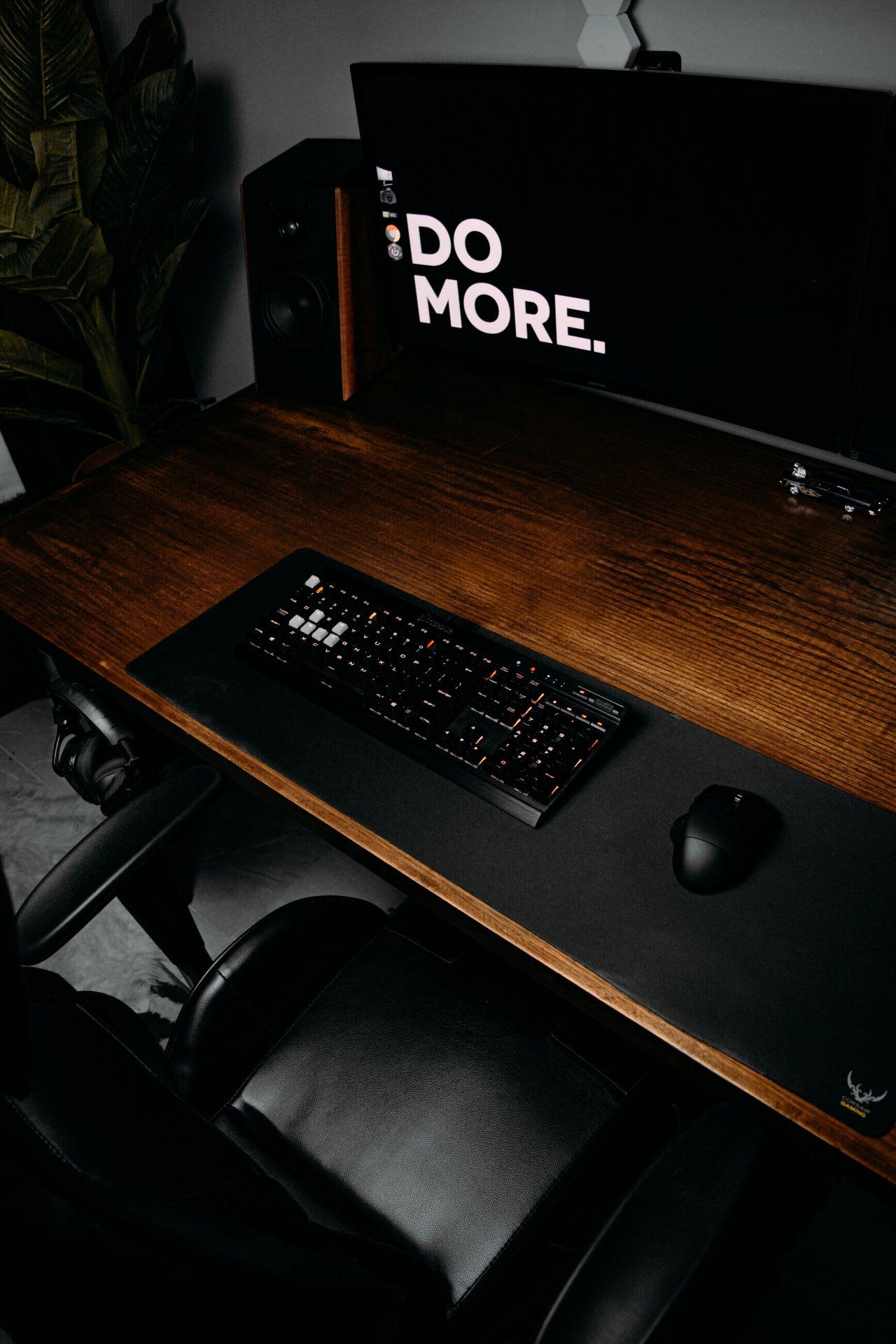 Soundproofing can reduce noise disruptions to the rest of your home. 
A soundproof gaming room can be the perfect way to get away from it all and immerse yourself in your favorite games. Making a location that feels like a separate planet where you can play games in peace and quiet is possible with some forethought and the correct resources.
Thick walls, sound-absorbing insulation, and sealed doors and windows can all help to reduce noise levels, and gaming headsets with noise-canceling features can block out distractions completely. By creating a soundproof gaming room, you can ensure that you have the ultimate gaming experience, free from outside distractions.
You choose the right gadgets and screens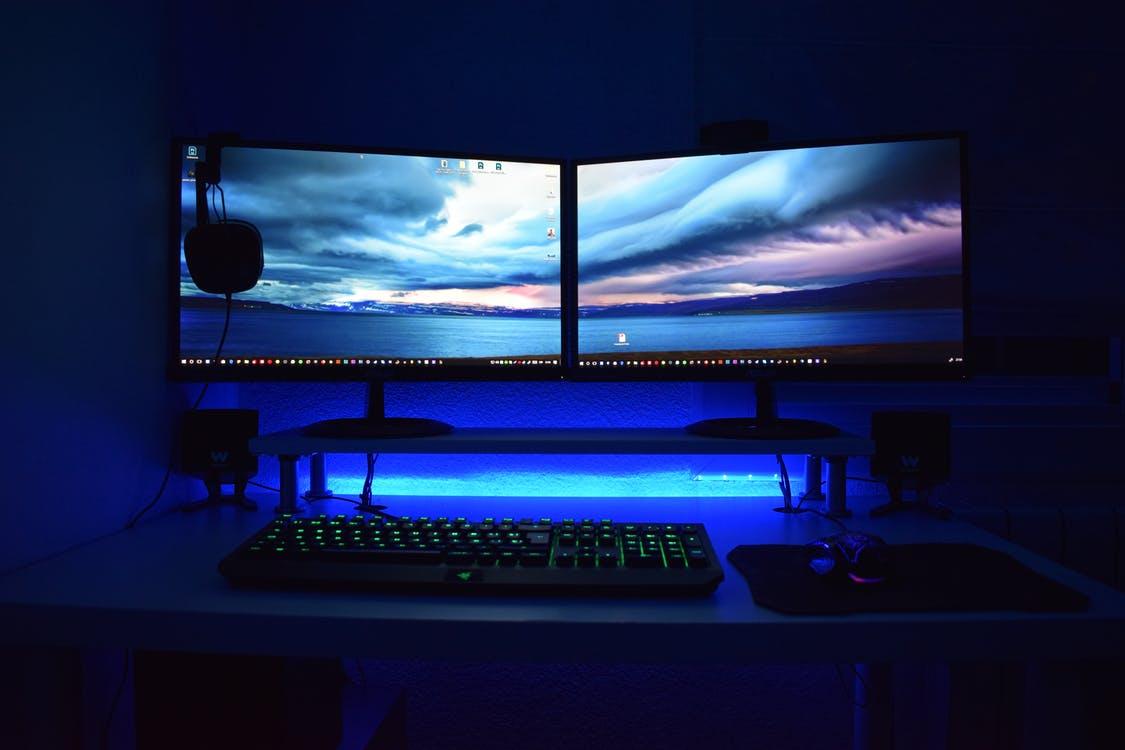 Multiple screens can offer a better playing experience. 
Most gamers know that having a great gaming setup is essential to having a great gaming experience. After all, if you're staring at a subpar screen for hours on end, it's going to make the game look bad and make it harder to play. That's why PC gaming enthusiasts should invest in high-quality monitors with high refresh rates.
This will ensure that the image on the screen is always clear and sharp, making it easier to spot enemies and react quickly. Additionally, investing in a good graphics card will also improve the visuals of the games you're playing. As far as gaming setup configurations are concerned, you can even set up additional monitors.
This way, you'll have an even better view of the action and won't miss a thing. By following these pointers for setting up your gaming room, you may make your gaming experiences even more pleasurable.
Television screens also play a part in gaming, although you can also choose to use projectors for your games. Choose a screen that can translate the visuals and the colors of the game well.
Controllers, headsets, and gaming accessories also affect gameplay, so it's better to choose high-quality equipment to give you the most satisfying gaming experience.
Make the space yours.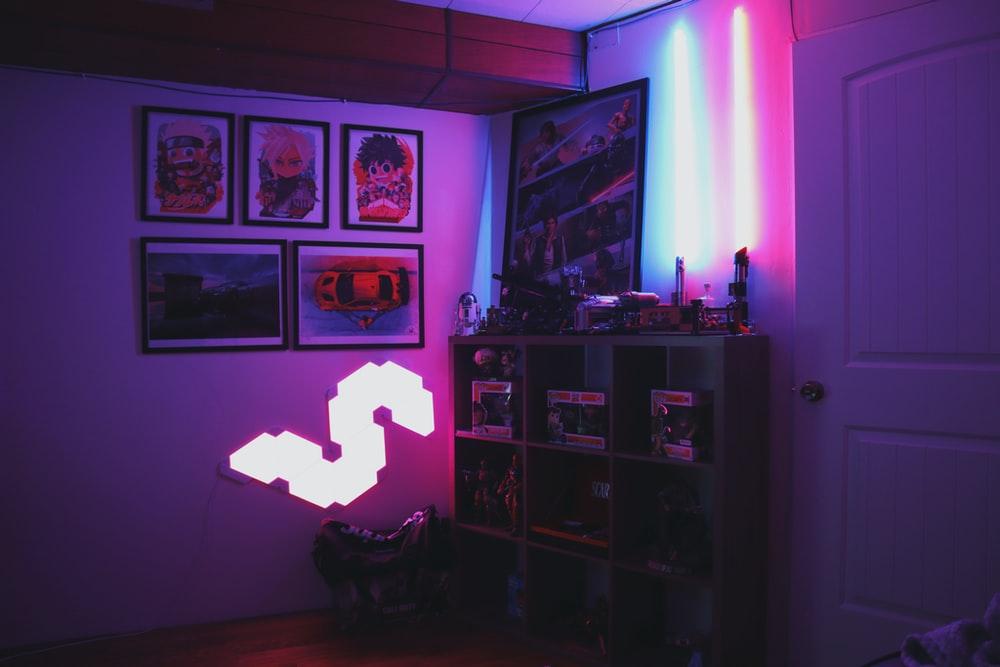 Decorate your gaming room with your favorite games, action figures, and posters. 
Just like any other area of your home, the game room should be designed well—both for function and aesthetics. Determine what kind of atmosphere you'd like to create, whether it's a dark and moody room or one that's bright and cheerful.
You can add personal touches to this room, like hanging up your favorite wall art, posters, or photos. Make use of the walls and create a shelf for displaying all your action figure collections and other game-related collectibles. This room is meant for fun, and the game room design should reflect your interests. Use this room as an excuse to proudly display the things that make you happy.
Build Your Game Room in a Luxury Home by Brittany
Brittany Corporation is a long-time developer of luxury homes and world-class exclusive luxury-themed communities in the country. This company understands luxury real estate and continuously provides a world-class lifestyle for its homeowners.
Brittany Corporation is the go-to developer for luxury houses in the Philippines. And if you are looking for a luxury condominium or a luxury house and lot for sale, then you are sure to find several beautiful properties at Brittany's different locations in Alabang, Tagaytay, and Santa Rosa.
Brittany Condos: Small Space Without Sacrificing Luxury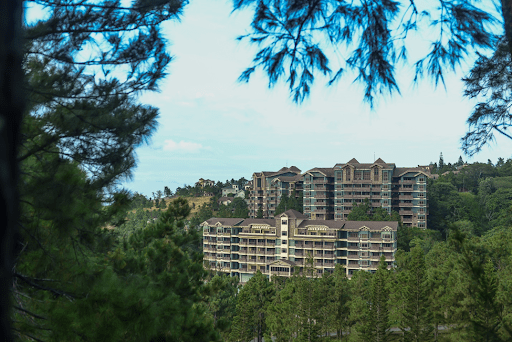 The breathtaking view of the Swiss luxury resorts of Crosswinds – The Grand Quartier, surrounded by the lush greenery of pine trees.
For a luxury condo with generous space and proportions, you can look at a condo for sale at Alpine Villas or at the Grand Quartier. Both condominium developments are located within the sprawling Crosswinds estate, the only pine tree estate in the Philippines situated at the heart of Tagaytay. Crosswinds Tagaytay The Swiss landscape takes inspiration from the properties here, which are designed after Swiss chalets. Your game room ideas will make your Tagaytay home feel even more like an escape from the busy city life.
Luxury Lots for Your Dream Home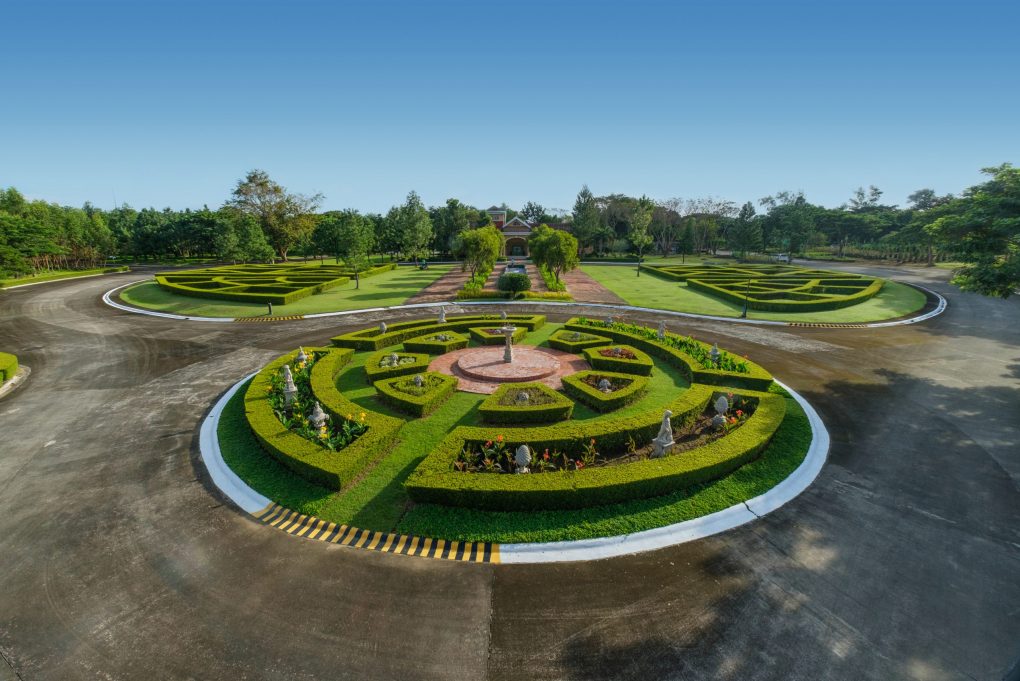 Build your dream billionaire luxury modern house on a beautiful Brittany property. Give it your personal touch and add all the amenities you and your family will love, such as a video game room with unique lighting, a comfortable seating area, and a room set up that proudly display your new PlayStation and Nintendo Switch. Go all out with your gaming area and add classic arcade games such as pinball machines or football games.
Choose to build your new home at the Brittany lots for sale in Lausanne at Crosswinds, Portofino Heights in Alabang or the Promenade in Santa Rosa. These master-planned communities offer residents the chance to experience the latest innovations in luxury house design, giving homeowners a world-class home in a beautiful, safe, and thriving exclusive community.
Conclusion
Adding a gaming room to your home makes it a better space for you and your family. Having a decked-out gaming room at home can relieve stress and encourage more quality time with the people you love. Build a game room in your Brittany home today! Be sure to check our website for the different properties we have to offer you and your family.
Next Read: Maximize Your Lifestyle With Indoor Activities
Next Read: Recreational Activities You Can Enjoy at Home