BLOGS
What Is It Like to Own a Luxury Vacation Home?
What does it feel like living in a luxury vacation home – away from the city life, tucked away in one of the most exclusive and elevated locations? Is luxury living really all about wine and cheese and champagne wishes and caviar dreams? 
While living in a multi-million property has its perks, it also entails a lot of financial responsibility. The details, tasks, and requirements to own a luxury home are often overlooked especially by new homebuyers but these are all worth the upkeep.  
When we speak about real luxury living, we mean luxury features and amenities, peace of mind and privacy, the luxury of space as well as the warmth and coziness of a home, all tailored to your lifestyle needs. 
Indulge in Privacy
For luxury homeowners, luxury living is all about amenities, privacy, and security. Who would not want to live in a community where no one can easily enter the gate or come into the lobby without being screened, monitored, or announced?
How about living in a community being surrounded by more than one Swiss chalet-style luxury vacation home, fresh flowers, and pine trees with an array of colors – jade needles and chocolate-brown cones with hickory-colored barks? Luxury living is simply enjoying a stressless lifestyle and being pampered in privacy. 
Aside from this, you may also want to imagine living in a home located in one of the most elevated areas in the country, where you will be delighted with stunning views and natural landscapes, and fresh pine scent air that will make you physically and psychologically above them all. Luxury living lets you enjoy silence and peace and offer you a feeling of being in control.
Suggested Read: 10 WFH Breaktime Activities | Brittany Corporation
The Real Value of Luxury Living
A luxury homeowner who prefers to remain anonymous describes his private sanctuary in the esteemed Crosswinds Luxury Swiss Resort in Tagaytay. He purchased his Swiss-style luxury vacation home in 2013. 
What he enjoys about his property is the fact that it is surrounded by the sight and scent of pine trees, with a picturesque view of the lush terrains of Tagaytay city. He visits his Crosswinds home during long weekends or at least once a month in the off-season. Even though he is working in Manila, his home is regularly maintained. 
Sharing his experience in owning a luxury home, he considers it not just a well-appointed home, but one whose amenities allow for him to feel lavished upon or indulge in something very special. Think prestige; Think opulence; Think extravagance. Luxury living brings plenty of conveniences too such as pools, in-home gyms, and game rooms, among others. 
But you might be wondering, what else do luxury home buyers consider when choosing a home? 
Factors in Choosing A Luxury Vacation Home
SUGGESTED READ: Pietro: Portofino's Most Premium Ready Home | Brittany Corporation
1.  A Home Where Open Floor Counts
A home is not luxurious unless it has an impressively spacious area with a large staircase and an airy open floor plan.  
2. Latest Technology
It is normal for luxury homes to have innovative technology features. Today's luxury homeowners want it all when it comes to technology, and the developers that cater to this tech trend are the ones who stay at the top of the real estate market. 
What luxury homeowners look for is the ability to lock one's door, control the room temperature, lights, and alarm with just a touch of a button on their mobile devices. These built-in features are what today's luxury homebuyers consider the most. This is also why developers are installing home automation features that match the taste and preferences of luxury homebuyers. 
However, with technology comes the increasing concern for sustainability. Homeowners are increasingly becoming aware of the environmental impact they create and are looking for homes that would promote sustainability and eco-friendliness in the long run. 
Suggested Read: Ways to Add Luxury to Your Vacation Home | Brittany Corporation
3.  Magnificent Kitchen and Wine Cellar
The kitchen, for many, is the heart of the home, which means luxury living requires a magnificent kitchen. A typical affluent kitchen will always have warming drawers, wine fridges, high-quality appliances, and even a walk-in pantry.
Suggested Read: The Benefits Of Investing In Vacation Homes In The Metro
4.  Outdoor Kitchens and Pools
Wealthy home buyers nowadays crave the comforts of having a cozy outdoor kitchen and cooking area. Most modern luxury homes have top amenities that include an outdoor kitchen with a built-in gas grill, a sink and stainless food prep area, a small fridge for food and drink storage and patio seating areas for entertaining.
Also included in the lavish wish are the large pools, hot tubs, and changing cabanas. The leisure life is now being considered in luxury homes, which makes al fresco dining featuring a must in the upper-class lifestyle.
5.  Location, Location, Location
Location, location, location is still the most important terminology in homeownership. Everyone desires their little piece of paradise in a good location. Aside from luxurious space, affluent buyers desire exclusivity on their property; a private place to be free to relax and wind down in seclusion. 
6.  Gaming and Movie Rooms
Gaming and movie rooms are an oldie but still a goodie when it comes to luxury living.  Most modern luxury homes nowadays have an in-home cinema and game room. 
Moreover, wealthy homeowners also have other amenities such as indoor basketball courts, indoor pools, and sports bar set-ups that feature televisions and liquor storage. All these features lead to the goal being the creation of a space where a luxury homeowner never feels the need to leave the comforts of home. 
7.  Spa-like Bathroom
Most affluent people travel a lot and are exposed to some of the world's best spas and hotels. Most luxury homeowners want to re-create this experience into their everyday lives by having spa-like bathrooms in their very own homes. 
These spa-like bathrooms include walk-in showers, towel warmers, and soaker tubs where one can escape the stresses of city life.
8.  Home Gym
Affluent people don't want to sweat it out at the gym in front of everyone. Most of them can afford their own private fitness facilities in their very own homes anyway. Home gyms normally require huge space for weights and equipment with built-in wireless speakers, and televisions. and Some even have saunas and indoor pools for post-workout relaxation.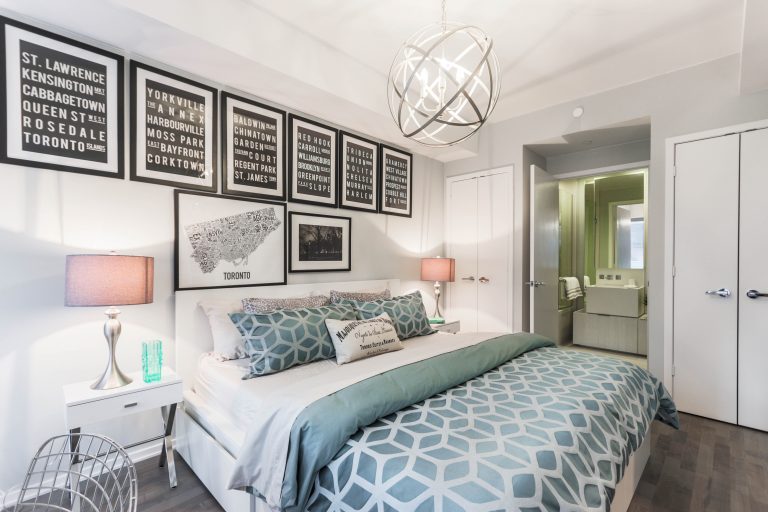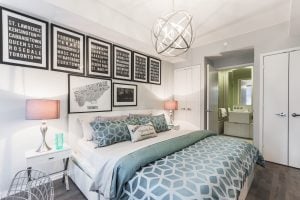 9.  Bedroom Fit for a King and Queen
A luxury vacation home must always have a king-sized bed. Most wealthy people spend so much in their most private sanctuary – the bedroom. With so many hours spent in the bedroom, it is normal that the bedroom has a large open space with room for a massive bed. 
Some bedrooms in luxury homes also have built-in automation systems for lighting, security, remote control window shades, and climate control, which top the list of bedroom must-haves.
SUGGESTED READ: How to Create the Perfect Luxury Master Suite | Brittany Corporation
10.  Dressing Room
It is common that bedrooms in luxury homes have walk-in closets or dressing rooms as extensions of the bedroom. 
A high priority for wealthy women is a place to store and display their luxury bags, purses, and shoes. There are wealthy couples who prefer to have a large separate room for dressing and displaying their high-end garments.  This part of the home normally requires walls, shelves, racks to display shoes, purses, and neckties, and of course plenty of lighting and mirrors choosing one's outfit or applying makeup.
An individual's version of luxury and style varies. We all have our own décor tastes and lifestyle goals but one thing is for certain, luxury can be achieved in your home by having the right balance of modern amenities, technologies, and comforts. 
With all these expenses, budgeting is still very important for any luxury homeowner. You have to remember to set aside a portion of your money for property upkeep. You have to figure in the price of running and maintaining the luxury property.
All things considered, owning a luxury home has its perks. But keep in mind that the price of the luxury home is just the beginning of what you should expect to pay. Luxury living is not just about buying an expensive property. It's a lifestyle that requires maintenance and responsibility.
If you are planning to invest in luxury properties for sale, Brittany Corporation, the premier name in luxury real estate development in the Philippines and a subsidiary of the largest homebuilder Vista Land & Lifescapes, Inc., offers Old European and American-themed projects and creates masterpieces of upscale living for luxury homebuyers with a taste for artful living. 
Brittany Corporation offers a fine selection of home designs in excellent locations: Portofino in Alabang, La Posada in Sucat, Augusta, Georgia Club, and Promenade in Sta. Rosa, Laguna and Crosswinds in Tagaytay.
Brittany Corporation's communities continue to offer luxury properties that are rich in character and sophisticated in thematic appeal. For more information on Brittany Corporation and its roster of luxury-themed properties, visit their official Facebook page.
You're going to want to be sure to work with a luxury real estate sales professional who has a proven track record and experience in successfully navigating the luxury real estate market. All real estate sales professionals have their specialties and it is necessary that you understand the ins and outs as well as the trends in luxury real estate. 
Brittany Salesforce, the official selling arm of Villar-led Brittany Corporation, is composed of real estate sales professionals with vast experience in luxury real estate and a proven track record in handling and servicing the most prestigious clientele in the country. 
For more information on Brittany Salesforce and their luxury properties, visit Brittany Salesforce Facebook Page: https://web.facebook.com/BrittanySalesforce, Instagram: instagram.com/brittanysalesforceofficial/ or LinkedIn: linkedin.com/in/brittany-salesforce-03591a20a.