BLOGS
MCX: Connecting The Metro To The South
Due to the fact that traffic volume exceeds road capacity, it has always been a common dilemma for the majority of South people to commute via metro. Indeed, Metro Manila, as the country's epicenter of urban development, is one of the most congested cities in the country. As a result, Metro Manila continues to emphasize the importance of mobility issues not only for daily commuters but also for private car owners.
Accessibility has always been a major issue in this part of the world, and it appears as though the only solution is to build more roads. However, we all know that this solution will be insufficient given Metro Manila's high vehicle density at any given time of day.
Commuting to Metro Manila has become increasingly difficult in recent years, particularly for those who live in the south, which includes provinces such as Cavite and Laguna, and who work in the city.
Those who live in the metropolis but travel to the south on weekends, holidays, or special occasions face the same dilemma as those who live in the suburbs. In part, this is due to the fact that both locations have a great deal to offer in terms of state-of-the-art amusement parks, businesses, and restaurants.
How were the commuting services in the country when the pandemic hit?
When a global pandemic strikes, the dilemma reverberates throughout the world. Following the occurrences of community lockdowns, there has been an increase in the suspension of public transportation and ground transportation. This nationwide policy was implemented in order to combat the country's sharp increase in COVID-19 positive cases, which was particularly noticeable in Metro Manila at the time of implementation.
To address this, commuters adapted to the quarantined life. And in terms of mobility, commuters considered adapting to multimodal transportation like using bicycles to encourage less air pollution and carbon emissions as well as to promote a healthy lifestyle. However, travel within the city including the daily commute remained difficult.
Take, for example, despite the efforts to heighten quarantine measures and health protocols, traffic volume and congested public utility vehicles (PUVS) remained congested. Furthermore, overcrowding becomes inevitable since pedestrian crossings and terminals are poorly designed and inconveniently located. Hence, the effort to comply with the social distancing protocol has been difficult to practice and maintain.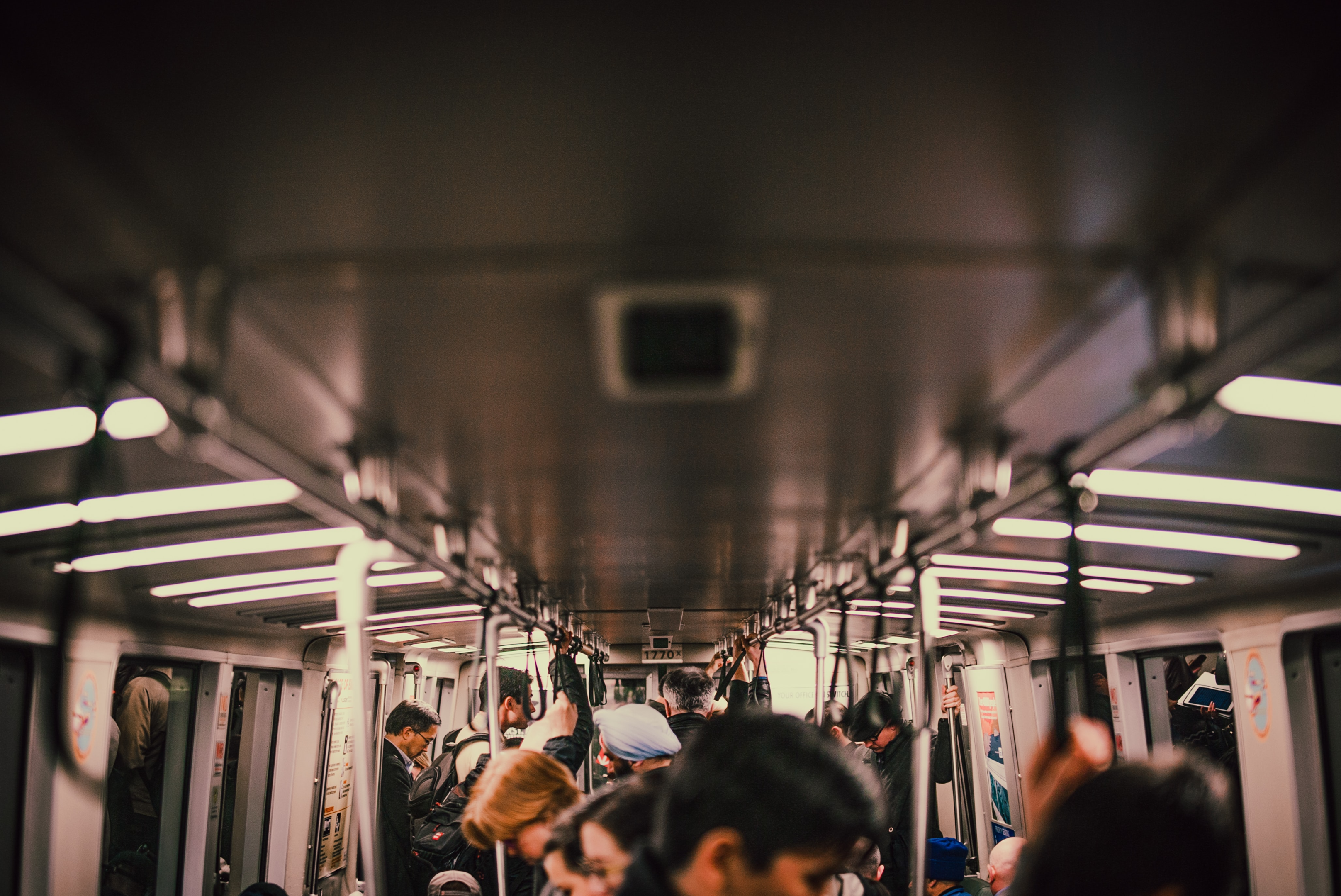 Commuting to Metro Manila has always been a common dilemma not just to those who residing in there but also to nearby provinces as well. | Photo from Unsplash
To solve the heavy traffic volume along EDSA in Metro Manila, the authorities relocated the bus lanes to the middle lanes and designated the right side of the road for buses and emergency vehicles, making it a faster mode of transportation than most of private cars.
Given these risks, many commuters decided to invest in private means of transportation. Many purchased their own cars and motorcycles to allow themselves ply roads in the city. But as fuel price, other opted for simpler modes of transportation like bicycles, e-bikes, etc.
The Development of MCX
Muntinlupa-Cavite Expressway (MCX), formerly known as the Daang Hari-SLEX Link Road, opened in 2015. It is the first public-private partnership project under the late former President Benigno Aquino III's administration. The MCX operates a four-kilometer-long main road that connects Cavite's towns to Metro Manila.
The Ayala Group has agreed to sell their entire stake in MCX Project Company Inc. (MCXPCI) to Villar's Prime Asset Ventures Inc. for Php 3.8 billion (PAVI). According to the terms of the sale agreement, PAVI will pay Ayala Corporation in two tranches: the first PHP 3.219 billion will be paid upon financial close, and the remaining PHP 581 million will be paid when Ayala Corporation's lockup period expires, as specified in the MCX concession agreement with the Philippine government.
Ayala's sale of the concession to Villar is still pending approval by the grantor of the MCX, the Department of Public Works and Highways (DPWH).
How MCX Connects The Metro To The South
To avoid and address the traffic volume and vehicle congestion on the nearby roads such as Daang Hari Road and Commerce Avenue, MCX has four-lane expanses. Indeed, the MCX has been a huge help to many commuters and motorists, especially those who are coming from Bacoor, Imus, General Trias, and Molino as it avoids the busy roads of Alabang business district.
Toll Fee in MCX
Just like any other expressways, toll fees have to be paid to maintain the operations and management of MCX. At the toll barrier of MCX, the fees are assigned based on the entry and exit point of the vehicles as well as their class. A guide to calculating the fees per entry/exit point is listed below:
For Class 1 Vehicles:
A toll fee guide for class 1 vehicles | Photo from Toll Regulatory Board
For Class 2 Vehicles:

A toll fee guide for class 2 vehicles | Photo from Toll Regulatory Board
For Class 3 Vehicles:

A toll fee guide for class 3 vehicles | Photo from Toll Regulatory Board
For the motorists, they have to take note that MCX accepts both cash and cashless methods to pay for the toll fees. For cashless methods, they are done through the Electronic Toll Collection (ETC) system which includes the Auto sweep RFID. The said RFID technology is highly encouraged to be used in the time of pandemic to avoid physical contact with anyone.
Where to go around MCX?
When traveling through expressways, one of the things that people most enjoy doing is stopping at one of the nearby establishments and enjoying themselves. If you are planning a road trip with your family and friends, make sure to stop at the following locations:
Evia Lifestyle Center
If you are desiring the convenience of having to live in a community where shopping malls or entertainment hubs are just within your reach, fret no more because Evia Lifestyle Center has got you covered. The said lifestyle center is located in one of Brittany Corporation's, a subsidiary of Vista Land & Lifescapes, master-planned communities which is Vista Alabang.
Evia Lifestyle Center features various shopping boutiques or fashion stores to help you with your next #OOTD. And even if you just feel like taking a stroll around the area, you can do that in Evia Lifestyle Center, too. If you want to have fun with friends and family while enjoying the fresh air, that you can do as well.
On the other hand, Evia Lifestyle Center can also take care of your food cravings if you are a foodie since said the center is also known for its cafes and food restaurants. Take, for example, Dear Joe, which is the first-ever letter-writing café in the country. Dear Joe is also one of the latest ventures of The Coffee Project.
With its modern décor inspired by the authentic rustic American vibe, Dear Joe is indeed the perfect hangout for those who want to enjoy their cup of coffee while being sentimental through letter writing using fun stationery readily available at Dear Joe.
If you are looking for a dreamy, fairytale-like café to enjoy first dates or quick get-togethers with friends or family, Bread Basket is the spot for you! As you enter the said café, you will be welcomed with a wicker basket hanging from the ceiling, which perfectly matches the coziness and whimsical vibes of the place. Bread Basket is a great place to go if you enjoy a good cup of coffee and delectable pastries.
All these new spots in Evia Lifestyle Center in Vista Alabang near MCX are waiting for you. So, make sure to drop by.
Thematic communities in Vista Alabang
As the global pandemic continues to take a toll on us, many people are leaning towards purchasing a luxury home to regain and enjoy the serenity that the pandemic has stolen for many. Hence, if you are looking for luxury subdivisions that offer thematic lifestyles inspired by the world's finest countries, Vista Alabang got you.
Currently, there are three luxury developments in Vista Alabang to choose from: Portofino Heights, Portofino South, and Amore at Portofino. The said luxury developments offer luxury house and lot properties and luxury residential lots which are situated in the 1,500-hectare master-planned development of Vista Alabang.
All these luxury communities are also near necessary establishments just like shopping centers, hospitals, and business districts. Furthermore, these luxury communities prioritize your safety they are equipped with round-the-clock security with electric fencing, 24/7 roving patrol, and CCTV cameras all over the entry and exit points.
Not only your security is the priority in Portofino, but Brittany also assures that your comfort is highly regarded. Aside from the easy access to major road networks like MCX, the said three luxury residential communities are surrounded by high-end amenities and the other underground utilities for the convenience and comfort of the homeowners.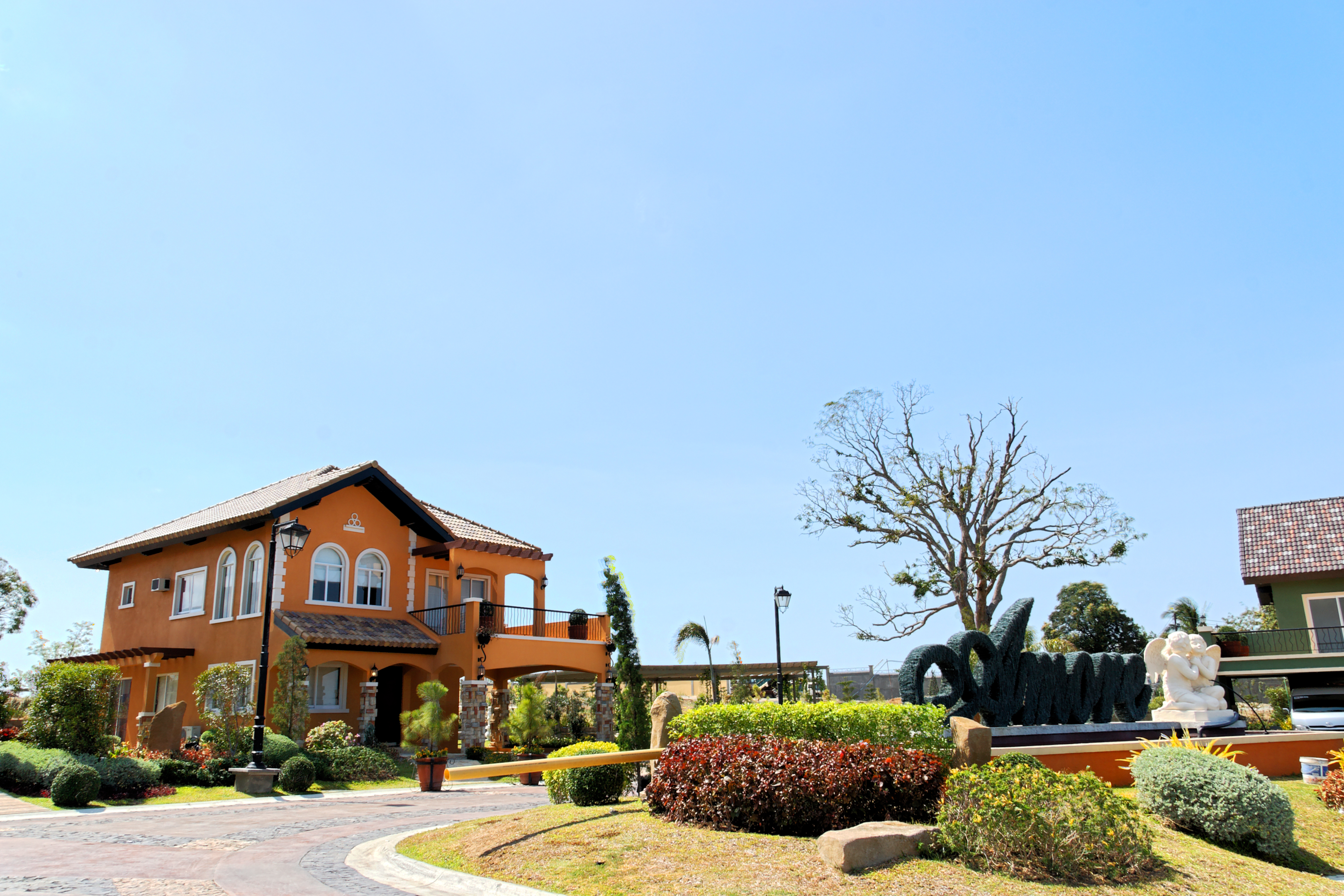 The community of Portofino Heights is ideal for those seeking a community where the classic Old Charm and architectural details of Italy are the ones that they want to wake up to each morning. It is also the biggest and first enclave of Portofino.
Moreover, Portofino Heights offers two ready-for-occupancy luxury houses which are Rafaello and Pietro models, which are considered to be part of home models from the Brittany Classics Courtyard series.
If you are into the Old World Italian charm and contemporary chic of modern Europe, Portofino South might be the perfect luxury community for you. Now if you want something new, discover the Tuscan-inspired exclusive gated community in Vista Alabang which is the Amore at Portofino.
Wherever you want to reside, rest assured that these luxury communities in Vista Alabang are the best subdivisions in Daang Hari to live in.
Read Next: MCX | Complete Guide to the Muntinlupa-Cavite Expressway
Read Next: The Metro Manila Sjyway Stage 3
Read Next: Must-Know: New Number Coding Scheme