BLOGS
Must-Know: New Number Coding Scheme
It is vital to recognize that the transportation sector in the Philippines is one of the sectors of society that has been severely affected by the global pandemic. As a result of the implementation of new traffic regulations to prevent the transmission of the virus among commuters and drivers, the situation has worsened.
Limited seating capacity, the practice of social distancing among commuters, and the prohibition of accommodating passengers who do not wear face masks and face shields are examples of regulations that have been implemented.
In part as a result of these regulations, the impact of the global pandemic was clearly visible on commuters' travel behavior as well as on the entire transportation sector of the country, resulting in changes to better accommodate the new normal. In fact, when the enhanced community quarantine (ECQ) was declared in Metro Manila and neighboring provinces, the operations of public utility vehicles and public mass transit were halted in order to prevent the spread of the COVID-19 virus from spreading further.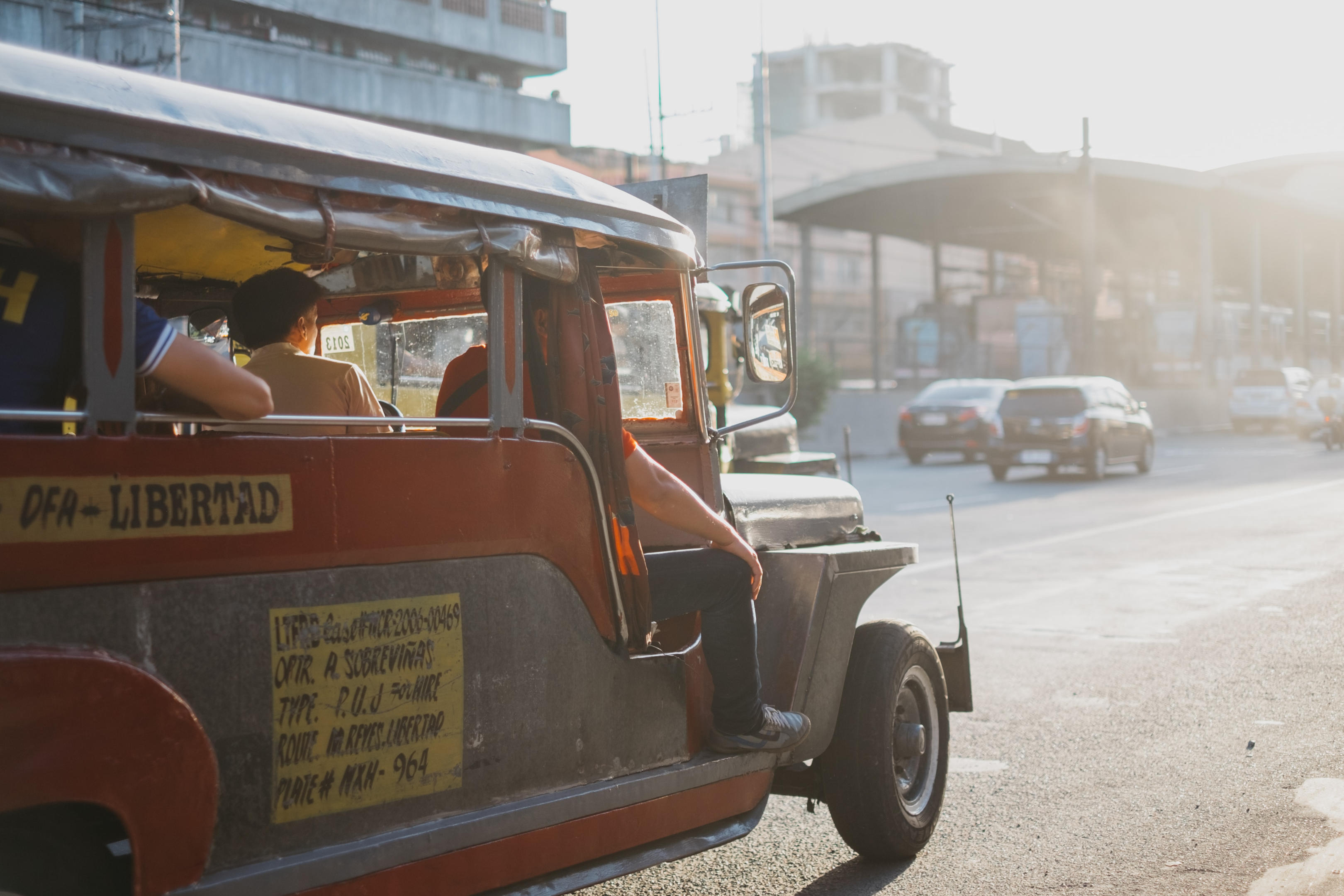 Life in quarantine has reshaped our way of living including the transportation sector of the society. | Photo from Unsplash
Following that, in order to resume the operation of public mass transit, passengers and drivers will be subjected to health screenings, social distancing of at least one meter for all passengers, and the implementation of block systems at every transit station and platform, among other requirements.
Despite the fact that these regulations were effective in slowing the spread of the virus, they created an imbalance in terms of the availability of public transportation and the demand for travel on the part of passengers.
As for the resumption of land-based transportation, passenger transport companies like Angkas required their drivers to put barriers in their motorcycles to comply with the newly implemented policies and minimize interactions with their passengers. In the case of Grab, safety precautions were also done by requiring their drivers and passengers to wear Personal Protective Equipment (PPE), limit passenger capacity, and regular sanitation.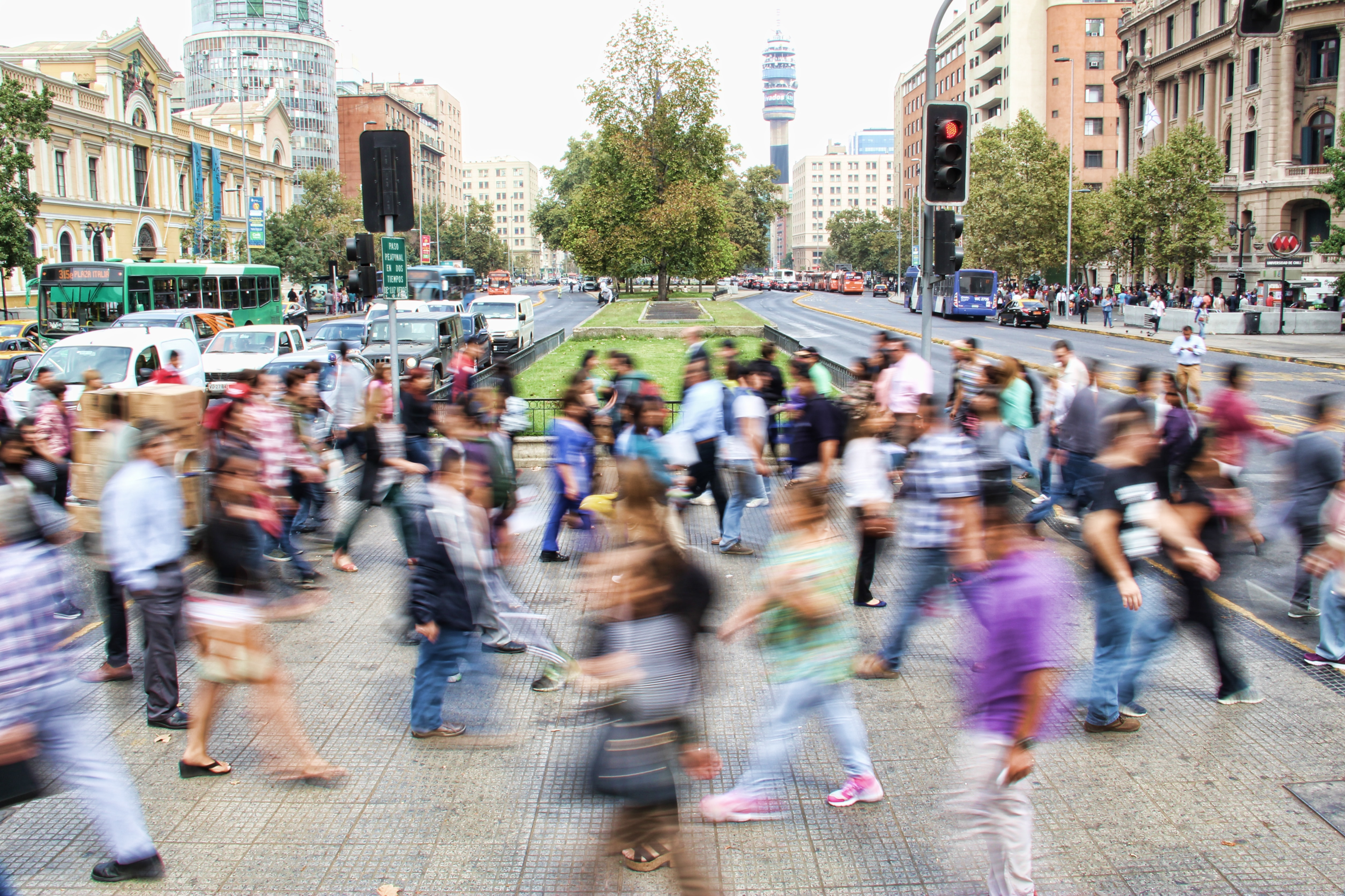 Not only drivers and transportation companies are obliged to comply with the traffic and transportation regulations which caused inconvenience for both parties. | Photo from Unsplash
Furthermore, with the increase of online learning activities among students and teachers as well as work-from-home setup among private companies, the overall demand for public transportation decreased. Hence, transportation groups decided to raise transportation fees to make up for the scarcity of passengers.
And for commuters who had to go to work despite of the sharp increase of positive cases in COVID-19 had to endure hitching a ride on jeepneys and buses. When protective covers such as PPEs and face shields were lifted, commuters revert to dealing with congested rides of which most of them have neglected their own safety as they board and travel home from work.
Give all these dilemmas, many people in the Philippines invested in private means of transportation. Many decided to purchase bicycles to allow themselves to maneuver their way into their workplaces whereas others invested in private cars.
And to accommodate the pressing need of those commuters who had to physically show up at work, Metropolitan Manila Development Authority (MMDA) suspended for a couple of months (during the early days when the COVID-19 crisis hit the country) the number coding scheme.
This is to ease the burden as well of many commuters and private car owners who were going back to work as the national government decided to reopen the economy.
To add to that, private companies initiated shuttle services to accommodate employees who have to physically go back to the office. Even non-governmental organizations and volunteer groups from local government units did the same thing.
Latest Update on the Number Coding Scheme
As time goes by, the pandemic magnified major issues concerning the economic state of the country, which called the attention of many businesses and local government units to reopen establishments, businesses, shopping malls, movie houses, restaurants, and public transportation at full capacity in order to strengthen the economy again. Despite the pending risk on the number of COVID-19 positive cases, the government placed their hope in the reality that many Filipinos are getting vaccinated.
Indeed, authorities placed Metro Manila and 38 other regions on the lowest rung of a five-tier pandemic alert system on March 1. This means that businesses can now operate at full capacity, and restaurants can say goodbye to plastic barriers while accommodating families for birthday parties, weddings, sporting events, church services, and reunions. Even government employees have been ordered to report to work.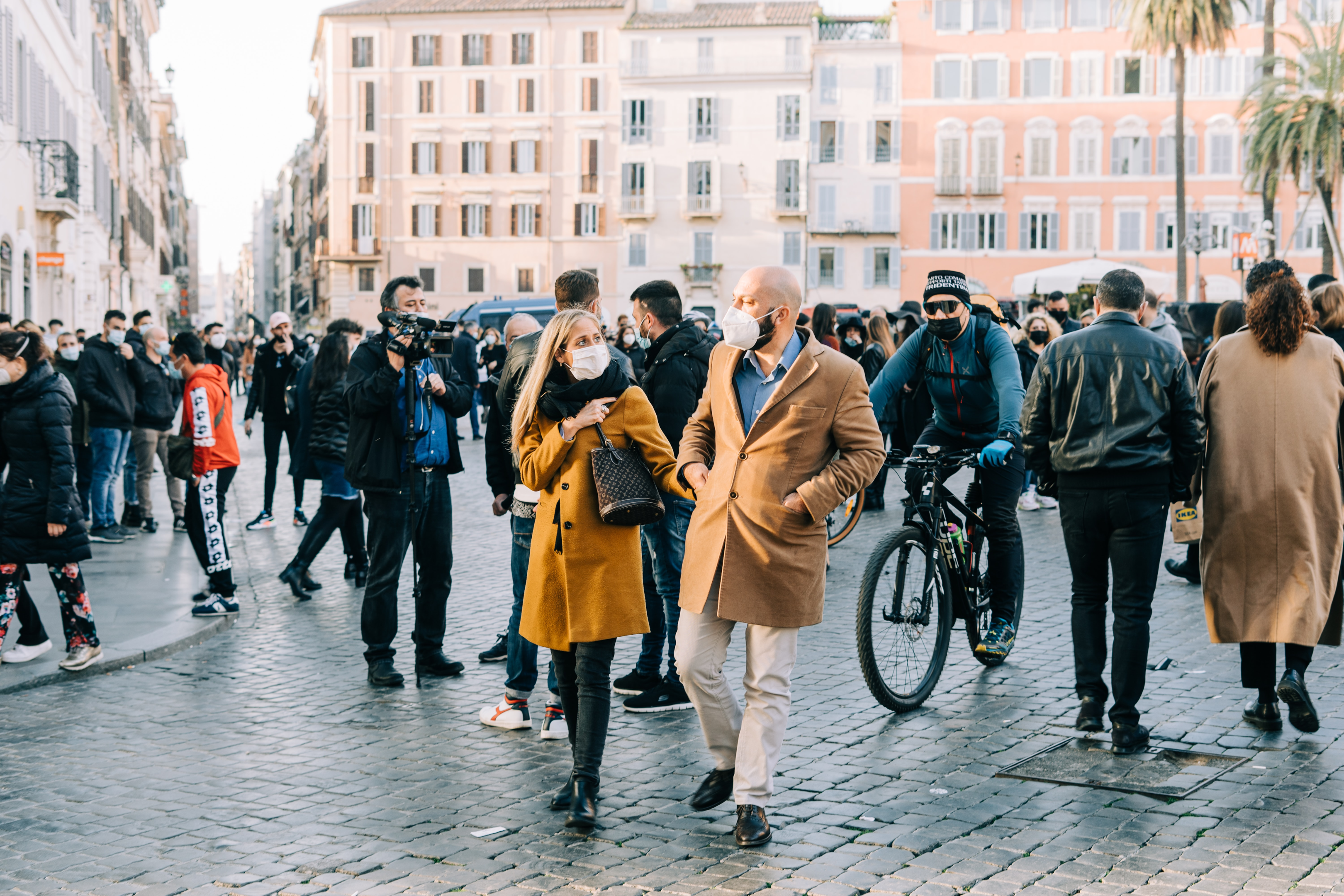 As the number of confirmed cases lessened, mobility, travel, and operation restrictions were also relaxed. | Photo from Unsplash
Having said that, traffic jams and outdoor crowds are back again in the streets of the Philippines. And this is also why on April 1, Metropolitan Manila Development Authority (MMDA) came up with the implementation of a new Unified Vehicular Volume Reduction (UVVRP) or number coding scheme as part of the Vehicular Volume Reduction Program to lessen the vehicular traffic in Manila. The said new number coding scheme will be applied after the May 9 elections as the MMDA conduct more consultations.
Furthermore, MMDA said that the current Unified Vehicular Volume Reduction (UVVRP) which bans cars from going out on certain days based on their plate number only reduces the traffic by 20%. Hence, MMDA is thinking of expanding the number coding scheme. There are two options available here: the odd-even scheme or a modified number coding scheme.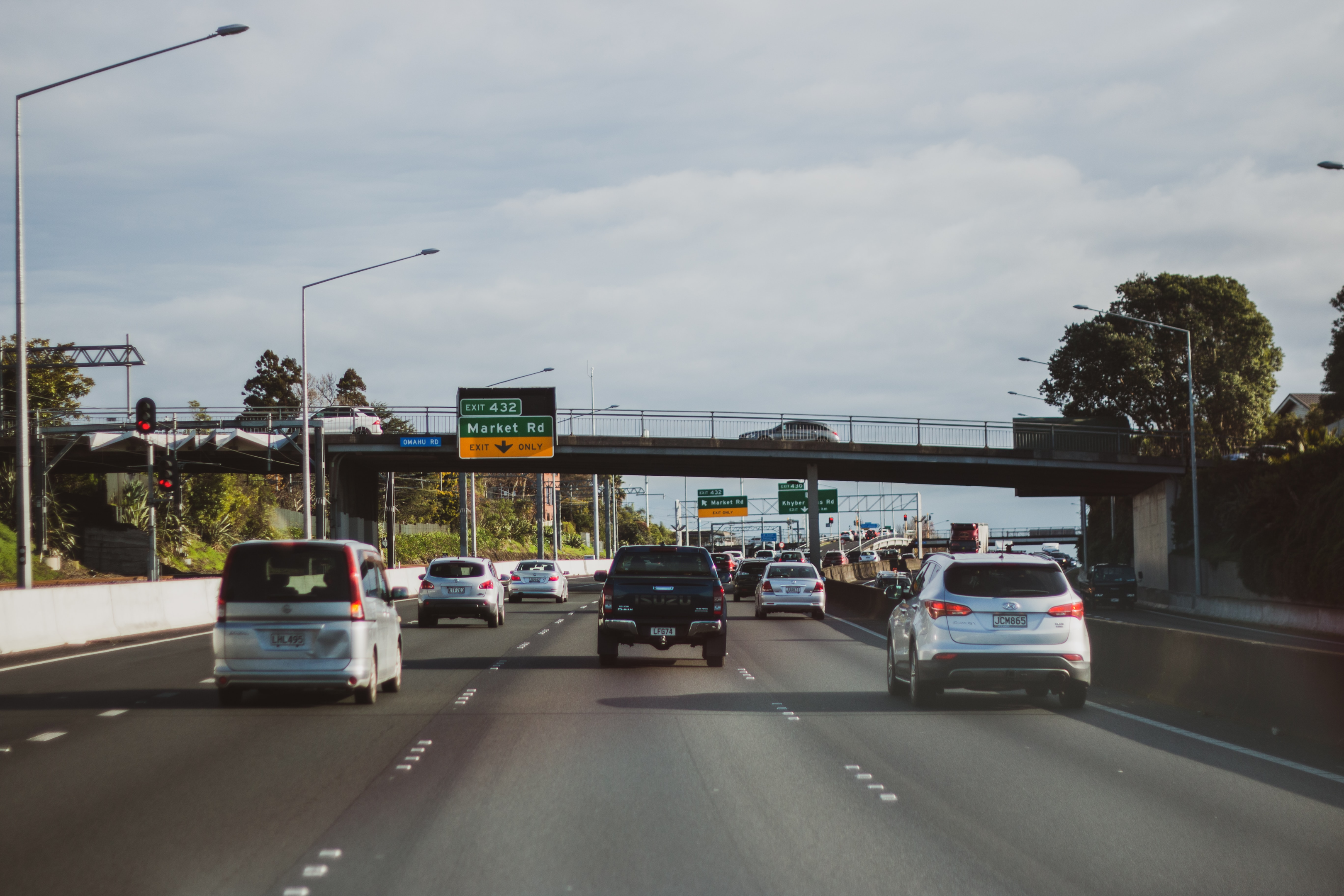 As traffic jams progress now that there's an ease in community quarantines, a new number coding scheme is being proposed by authorities to reduce traffic jams. | Photo from Unsplash
As per MMDA Chairperson, Romando Artes, the odd-even scheme works this way: vehicles with plate numbers ending in 1, 3, 5, 7, and 9 are not allowed to travel from 7:00 AM to 10:00 AM and 5:00 PM to 8:00 PM during Mondays and Thursdays whereas cars whose plate numbers ending in 2, 4, 6, 8, and 0 cannot go to the roads during Tuesdays and Fridays on the same time slots. Number coding scheme then will be lifted off during Wednesdays. Following this would reduce traffic by 50%.
On the other hand, the second number coding scheme prohibits vehicles from going out twice in a week. According to Romando Artes, this will reduce the traffic by 40%. Here follows the plate numbers that are prohibited to ply roads on certain days of the week:
Monday: plate numbers ending in 1, 2, 3, 4
Tuesday: plate numbers ending in 5, 6, 7, 8
Wednesday: plate numbers ending in 9, 0, 1, 2
Thursday: plate numbers ending in 3, 4, 5, 6
Friday: plate numbers ending in 7, 8, 9, 0
As of today, private car owners and transportation groups follow this current scheme: plate numbers ending in 1 and 2 are not allowed to travel during Mondays; 3 and 4 during Tuesdays; 5 and 6 during Wednesdays; and 9 and 0 during Fridays from 5:00 PM to 8:00 PM.
The Metropolitan Manila Development is still in the process of consulting local government units as to which of the two coding schemes is more likely to be implemented.
How about the number coding scheme in nearby provinces?
If you are living or working in Cavite, the number coding scheme being implemented on the entire province, posted and announced on its official website, is also the same with the coding scheme followed by cars travelling in the major roads and highways in National Capital Region (NCR). The only difference is the time slot. In Cavite, the coding scheme works from 7:00 AM to 10:00 AM and 3:00 PM to 7:00 PM.
Take note that the province of Cavite offers exemption from the number coding scheme. According to the said ordinance, the following are exempted:
all public utility vehicles including jeepneys and buses;
ambulance, firetrucks, police patrol cars, and military trucks;
vehicles carrying emergency person/s with emergency medical attention;
government vehicles with government plates;
vehicles used by medical practitioners in an emergency;
vehicles on a mission to carry out relief goods to identified calamity areas.
Anyone who will be found guilty of violating the said Unified Vehicular Volume Reduction (UVVRP) will be fined, issued of traffic citation ticket, and confiscated of driver's license.
Final Thoughts
It will take so much effort in the part of the Filipino people in order to rise again and come back stronger considering the backlash that the global pandemic has brought upon the world. Not to mention the recent news concerning the first case of Omicron subvariant.
With all this in mind, the call to be responsible and mindful of what's happening around us should not be neglected. Commuters, drivers, and the likes are advised to strictly follow still the new normal health protocols while commuting or travelling. These protocols include washing of hands, wearing protective covers like face masks, and practicing social distancing especially on crowded places.
Next Read: This Summer's Best International Flight Deals
Next Read: Types of Golf Clubs: An Essential Guide