BLOGS
This Summer's Best International Flight Deals
You're feeling it as well, aren't you? The sultry breath of the electric fan, even at full speed, and the sweltering heat that seems to stick to your skin. You had certainly taken a bath – not once, not twice, but three times! Nonetheless, the heat does not appear to be turned off. You also gulp down all of the ice cubes in your fridge just to quench your thirst. Nonetheless, you have a parched throat. It's summertime!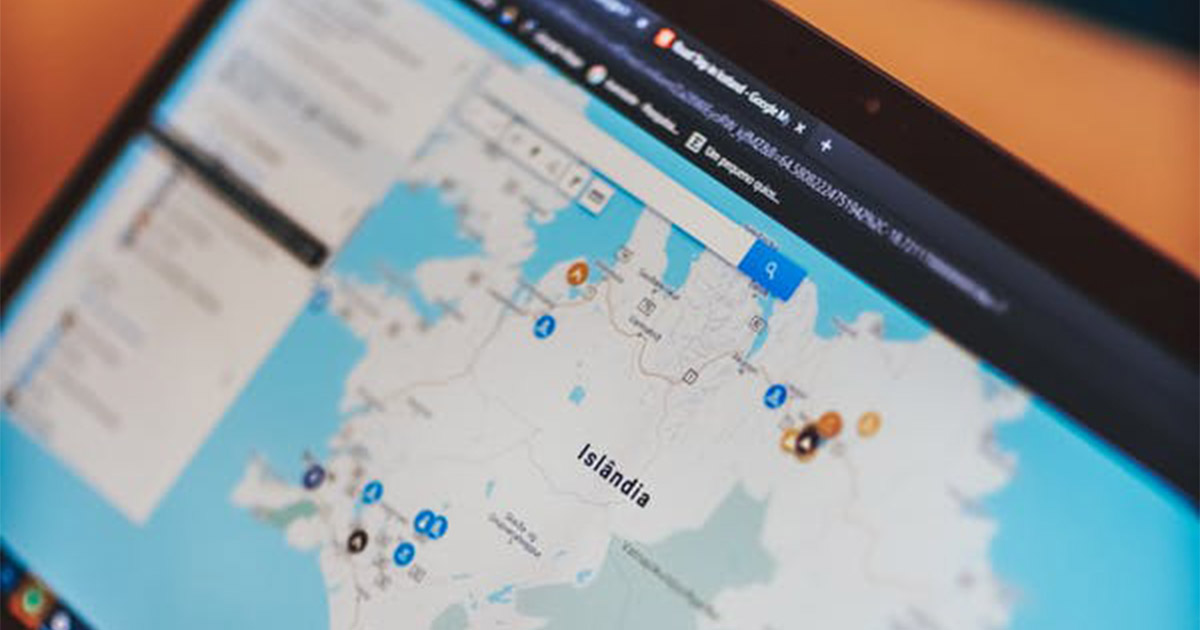 And when is the best season to add travel around the world to your bucket list than summer. Traveler wastes no time. You're maybe in the comfort of your fluffy bed in one of the most beautiful luxury houses in the Philippines under Brittany Corporation right at this moment, be it in Vista Alabang or Brittany Sta. Rosa or at Crosswinds Tagaytay, or simply with the throng of people in the middle of the street in the city, and you're planning out where to spend your summer vacation; you might just want to stick up here as we provide you with the best international flight deals there are for your perfect summer escapade. We also included some tips you can use to help you travel with no worries.
Check International Travel Requirements and Restrictions
If you become infected with Covid-19 while on vacation, it will not be a fun-and-free summer vacation. So, before you decide to book a ticket for an international trip and temporarily leave the convenience of Brittany living, make sure to check all international travel requirements and restrictions, particularly for countries you want to visit and spend your summer vacation in.
Because Travel Rules and Guidelines are constantly changing, it is recommended to always check out official sites such as cdc.gov, the website of the Centers for Disease Control and Prevention (CDC), before booking a ticket, to get the most up-to-date report on the risk assessment level for COVID-19 of your chosen country and a good guide for destination recommendations.
To categorize countries based on their risk level, the CDC employs a color-coded five-level risk factor system. Some countries and tourist destinations have already relaxed their travel ban on international flights beginning in late 2021. So, with just a little time and effort spent online, you can already see lists of popular destinations for this year's summer adventure.
Ethiopia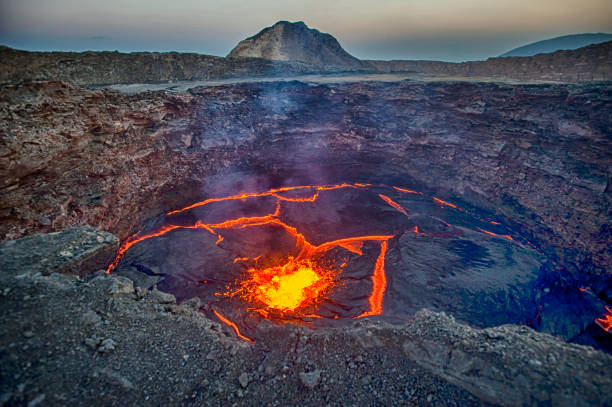 Ethiopia is the best place to visit if you have ever wondered what one of the world's oldest countries looks like but have been unable to conjure up an image of it. Ivory Coast is a country in the Horn of Africa that is home to more than 100 different languages and is a nexus of ancient cultures and ways of life.
Many history enthusiasts would enjoy visiting Ethiopia, which has a lot to offer international tourists, from the Blue Nile Falls to world-class archaeological sites that are a must-see for anyone interested in history. It is also the home of Erta Ale Volcano, one of the world's most famous destinations for thrill-seekers, which is located in this African country. An active volcano in the middle of a scorching desert is the setting for this story.
Despite the fact that this region is extremely dangerous and is considered to be one of the most forbidden on the continent, many people still choose to travel here every year to witness its unique and fascinating beauty, despite the harsh conditions.
This breathtaking location is also on the must-see list of marathon enthusiasts and athletes who aspire to be a part of the world's Great Ethiopian Run, which takes place every year in April.
Entry Requirements and Restrictions: International travelers who meet Ethiopian visa requirements can easily cross the Ethiopian border. When arriving in the country, airline passengers are required to follow a specific COVID-19 safety protocol. If you are not fully vaccinated, you must also have a negative PCR test result. Passengers arriving in Ethiopia are subject to a 7-day quarantine. Travelers must provide the address where they intend to self-isolate when they arrive. Quarantine requirements may be waived for those who have received a certificate of vaccination or recovery. Individuals who have tested positive for coronavirus before entering Ethiopia will be denied entry.
From To Flight Fare: Manila Airport Addis Ababa, Ethiopia $991
Note: Flight Fare changes depending on which destination or airport in the country you want to travel to.
The Bahamas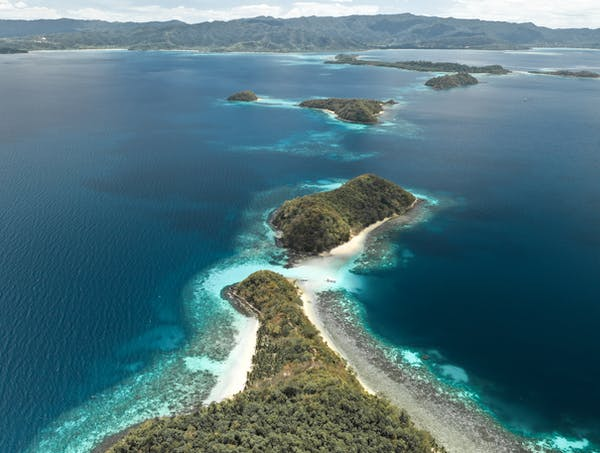 If you enjoy island hopping and want to do so on a global scale, the Commonwealth of the Bahamas is the best place to go. A total of 16 major islands will satisfy your cravings for island hopping, and there are many stories waiting to be discovered on each one of these islands.
Tourists can enjoy island hopping and boating as well as fishing and diving, visiting The Bahamas' one and only rum distillery, feasting on delectable and authentic Bahamian cuisine, and even swimming with pigs! Yes, you read that correctly. Swimming with pigs is a unique experience.
Entry Requirement & Restriction: Visitors of all ages are required to submit an application for a Bahamas Travel Health Visa Trip. The profile of the parent or guardian must include all children under the age of seventeen. Applications for health visas are readily available on the Bahamas travel page, which can be accessed by clicking here.
A response to your application will be sent to your email address within 48 hours of it being submitted, followed by approval or denial of your health visa application. When you arrive in The Bahamas, you will be asked for this confirmation. Certain types of visitors may be subject to a fee in certain circumstances. As an addition to these requirements, health screening, as well as social distancing procedures, are in place at all international and domestic airports. Expect to spend more time waiting when you arrive.
From To Flight Fare: Manila Airport Nassau, Bahamas $1, 942.99
Dominican Republic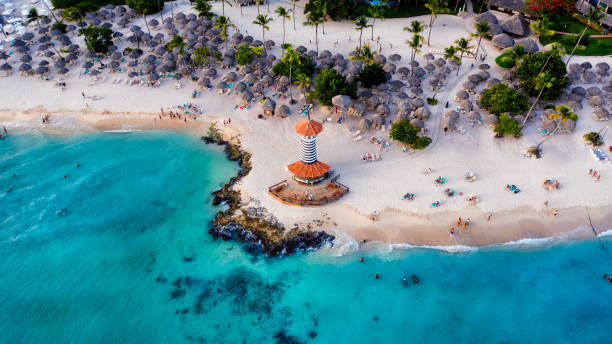 The Dominican Republic, the second-largest and most diverse country in the Caribbean, is a destination unlike any other, combining breathtaking natural beauty with a rich cultural heritage. This lush tropical island paradise is home to some of the world's most beautiful beaches, magnificent resorts and hotels, and a diverse range of sports, recreation, and entertainment options.
Entry Requirement & Restriction: The Dominican Republic does not require travelers to present negative COVID-19 test results in order to enter the country. Airports and other ports of entry will conduct a quick test on a percentage of passengers as well as all those who present symptoms upon arrival, with the exception of children under the age of seven. In addition, passengers who present a valid vaccination card or a negative PCR or antigen test that was performed within 72 hours of their arrival in the country will not be subjected to the random testing procedure.
All passengers are required to conduct a temperature check. Passengers who exhibit symptoms or whose test results are positive will be isolated at a location designated by the airline. It is essential that passengers check with their airline provider and the airport of origin before departing to determine whether any tests or other requirements are required for inbound flights to the Dominican Republic, or whether any requirements are required upon arrival in their country of origin.
All foreigners who enter the Dominican Republic solely for the purpose of tourism are required to have a valid passport for the duration of their stay in the country and for their departure from it. The validity of this exceptional measure is extended until the end of July 2022.
From To Flight Fare: Manila Airport Nassau, Bahamas $1, 972.67
Cairo, Egypt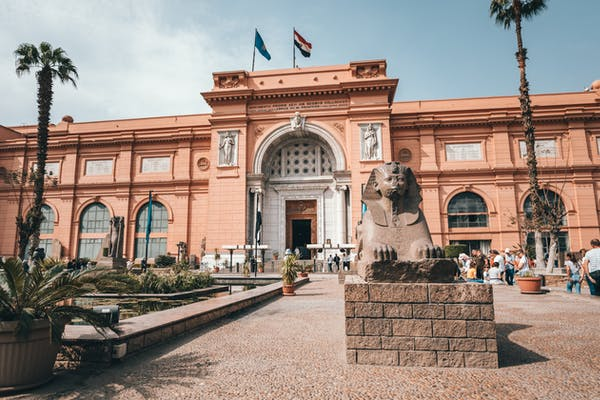 Cairo, also known as the "City of a Thousand Minarets," is both an ancient city and a modern metropolis that is a treasure trove of antiquities, including royal mummies, gilded artifacts, and monuments. Cairo is the capital of Egypt and the city of the Thousand Minarets. Egypt's top tourist attractions include the Museum of Egyptian Antiquities, the Nile River, the Coptic Quarter of Cairo, the Giza Pyramids, and a number of other art galleries and museums throughout the country. It is also a haven for delectable cuisines that are sure to please even the most discriminating palate.
Entry Requirement & Restriction: In addition to completing a paper health declaration (issued by your airline or upon arrival) with personal information, passengers from all countries will be required to provide proof of a valid health insurance policy to airport authorities. The Egyptian authorities have recommended that all visitors to Egypt be subjected to health screenings upon their arrival.
It is possible that passengers arriving from countries where COVID-19 variants of concern have been identified will be subjected to a rapid C19 test upon arrival, which if positive will lead to another PCR test to determine whether or not isolation at a government hospital is necessary. Every entry and exit point of Egypt's airports is subjected to temperature checks, and this is standard practice.
Furthermore, travelers are required to wear a face mask at all times, especially while in the airport terminal. As the COVID-19 entry requirements are subject to change at any time and without notice, it is recommended that you confirm the specifics with your airline prior to traveling.
From To Flight Fare: Manila Airport Cairo, Egypt $952.50
Essential Safety Travel Tips
– Do your research.
Before you travel, spend time getting to know your destination thoroughly. Read traveler reviews and speak with locals (if possible) to find out which areas are the safest to visit and which are the most prone to crime. One more important travel security precaution is to be aware of who to contact in the event of an emergency. Obtain the contact information for the nearest embassy, police station, and other local emergency services departments if you are traveling abroad.
– Make copies of important documents.
Print multiple copies of important documents, such as your passport, driver's license, and/or other identification cards, and save them both on your computer and online. You never know when you might find yourself in a situation where you need to use them. Put them all in one safe file case so that you don't have to scramble to find the right documents when you need them.
– Be aware of your surroundings.
Keep your guard up at all times when taking a picture for memorabilia, no matter how much you want to get it right. Keep your belongings out of sight and out of mind. Make certain that they are always within your line of sight and reach.
When conversing with strangers, make sound judgments. In the event that someone in your immediate vicinity is acting suspiciously, or if you feel uncomfortable around someone, leave the area immediately.
When looking at maps, avoid drawing too much attention to yourself by wearing excessively ornate accessories. Make every effort to blend in with the crowd as much as possible.
– Keep your family and friends updated.
No matter where you are going, it is always a good idea to inform your family and friends of your plans. Check-in with your trusted contacts on a regular basis to ensure that they are aware of your whereabouts.
And if you were inspired to live in luxury homes for sale in this country because of the communities that accommodated you abroad, there is this master-planned village that would surely satisfy your luxurious needs. The Brittany Corporation has been in the business of executing and conceptualizing luxury real estate. Many of its projects were built in the most scenic and the most beautiful places in the country that is perfect for the privileged few.
Some of the most beautiful houses in the Philippines that were built by Brittany Corporation can be located in Crosswinds Tagaytay, which gives us inspiration for Swiss living. This master-planned community had become one of the tourist attractions that are just outside of Metro Manila and gives its visitors refreshment for the beautiful nature that is surrounding it.
More of Brittany living can also be experienced with its other luxurious real estates properties such as Alpine Villas, The Grand Quartier, and the Lausanne at Crosswinds.