BLOGS
Experience World-Class. Experience Brittany.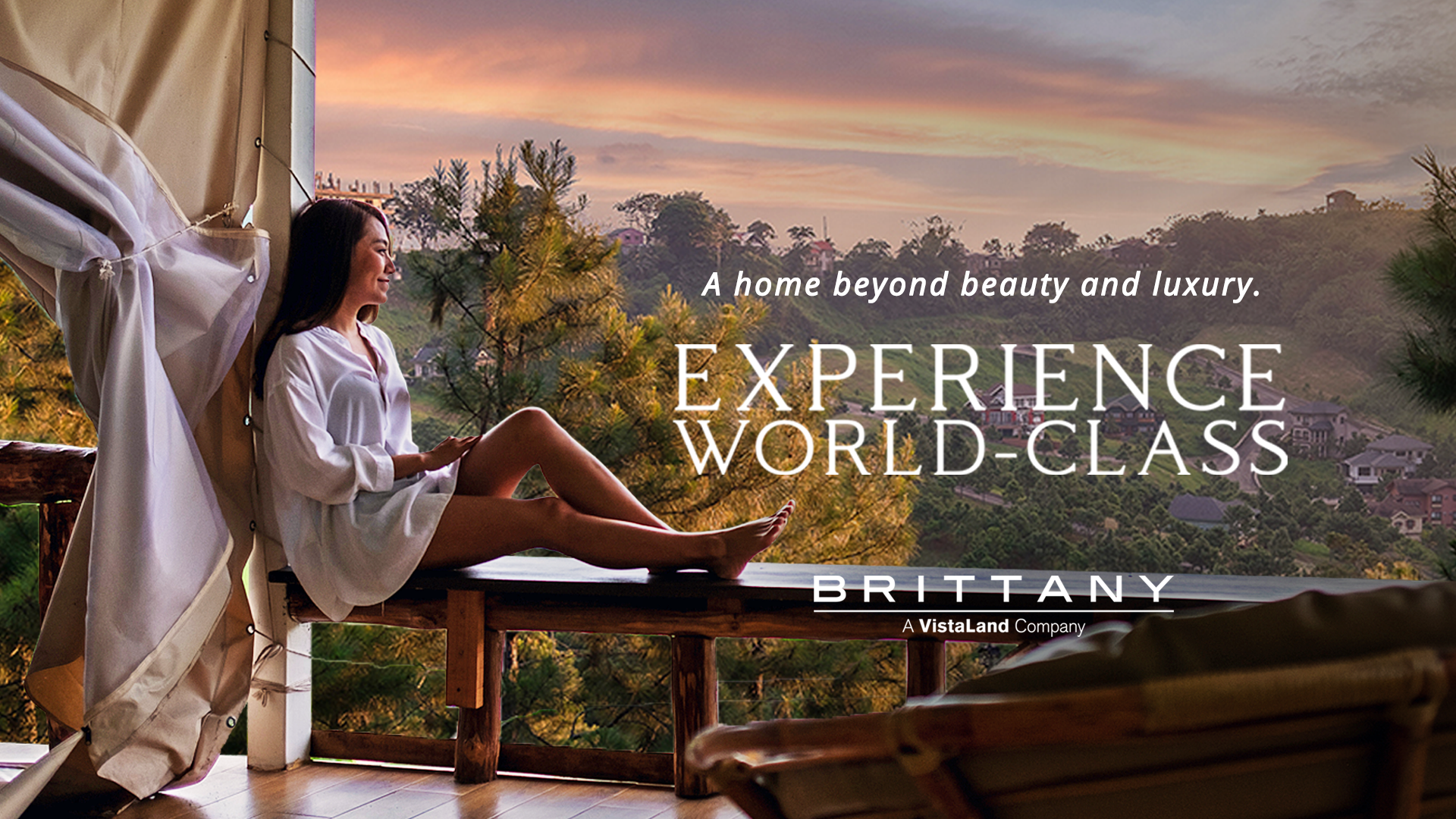 What is your life's purpose?
What a profound question, with no correct answer. It varies from person to person, but more often than not, the answers are almost always attributed to success.
Being successful is a good part of one's life purpose. It keeps you chasing for more—more milestones, more money to be made, more people to help, more achievements. With success as the main focus of your life purpose, it keeps your life from being mundane and with no direction.
Having a purpose is the same as having a life bible for your decisions. It's your compass that influences your goals and sense of direction. Ultimately, this is what gives your life meaning.
Enriching Your Life in Pursuit of Purposeful Success
Even the most accomplished people in this world know there is more to life than wealth. Roy Spence, Co-Founder and Chairman of GSD&M, a leading marketing communications and advertising company believes so too.
"Every time I'm around someone who's in the business of improving people's lives versus making money, I'm enriched and I say 'I want to be more like them," he says.
Before his journey began, he made a decision to enrich his life and others' lives as well rather than build wealth. Eventually, economic success inevitably followed.
Here's how you can enrich your life and live it exceptionally:
Experience World Class in Your Inner Life
The quality of your life and how you present yourself to the world are greatly influenced by your inner world. All that we achieve begins with a thought, and our thoughts are powered by the peace of mind we maintain.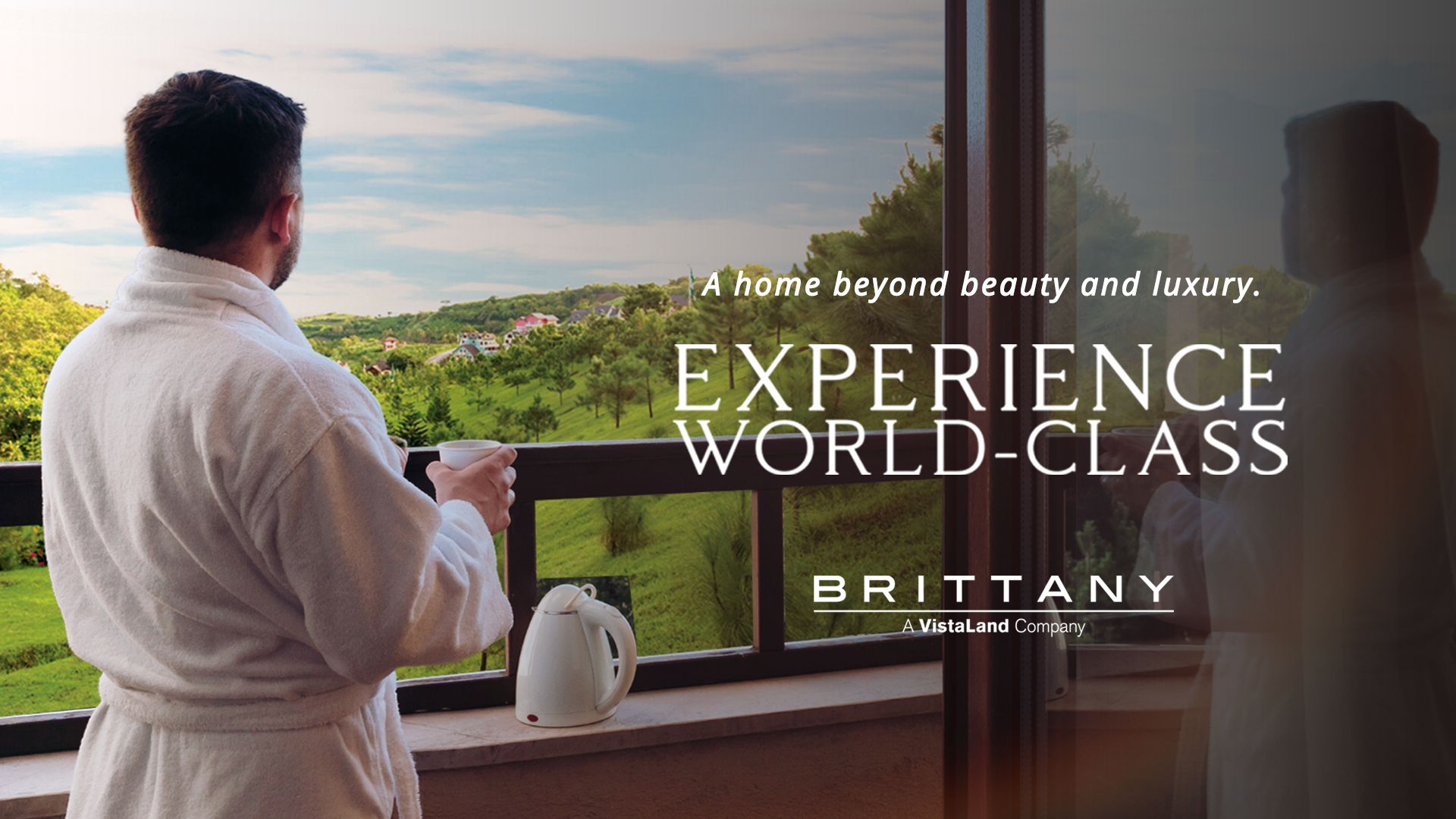 Are your values dictated by what you fear and worry about? Or are they fueled by your own principles and passion?
Living authentically and exceptionally starts with the mind, as your inner world consists of how you value your self-worth and how grounded you are to your core.
A big external factor that influences your inner world is your environment. Do you surround yourself with exceptional people who value and respect you as much as you do? Are you in an environment that allows yourself to rest without distraction?
Once you hit the nail on the head with these important factors, only then can you maintain a world class experience in your inner life. Truly the best in this world, that no amount of wealth can achieve alone.
Experience World Class In Good Health
Wealth is ultimately senseless if experienced in poor health. Putting your health first is vital if you want to experience world class and effectively encourage others to follow suit.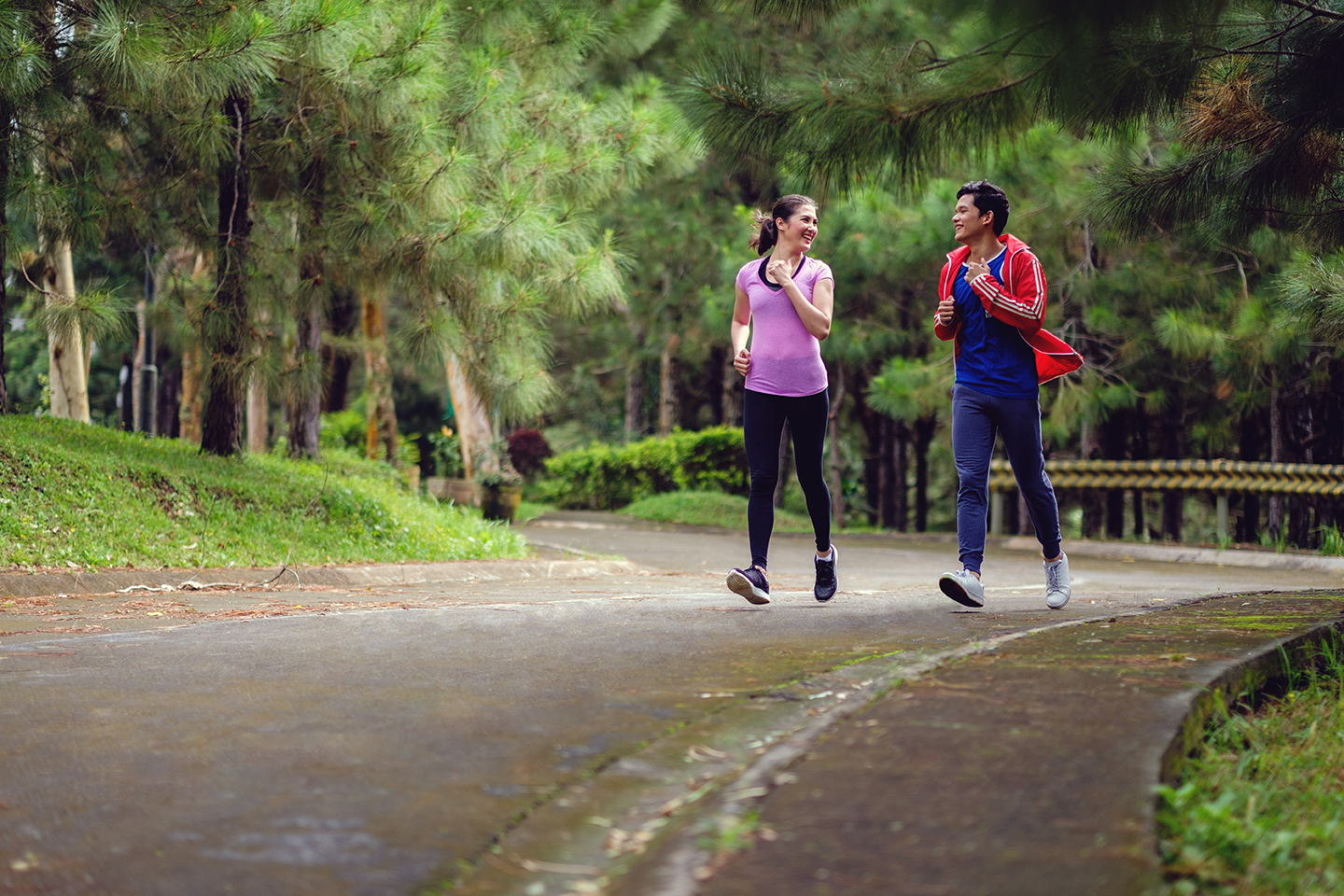 It's unfortunate that it sometimes takes one to lose their health to realize it shouldn't have been taken for granted. If you don't make time for your health, you are making time for illness to drive away what you worked so hard for.
Experience World Class With Family
Experiencing all the best the world has to offer alone eliminates purpose. Having your loved ones around you as you pave your way to your terms of living a successful life is priceless.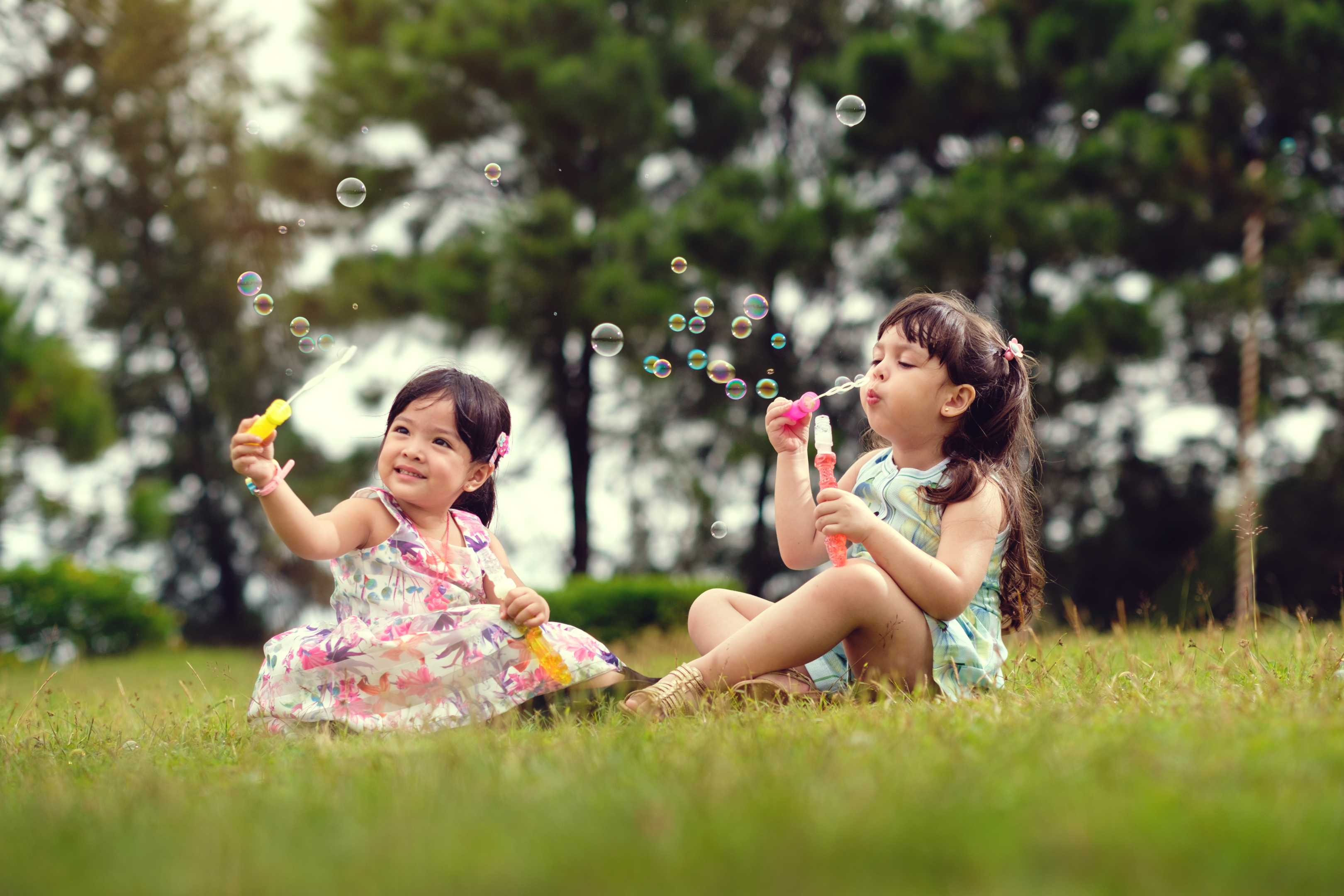 To provide time for your family just as much as you do with achieving your goals in your business is equally as important, if not more. They're your first line of support and defense, as they also help maintain what you started for the many generations to come.
Experience World Class Through Financial Freedom
Money is a vital factor to deliver world class in all aspects of life. Sure, it should not have to equate to happiness, but it is what gives you the key ingredient to make a life that is truly world class—freedom.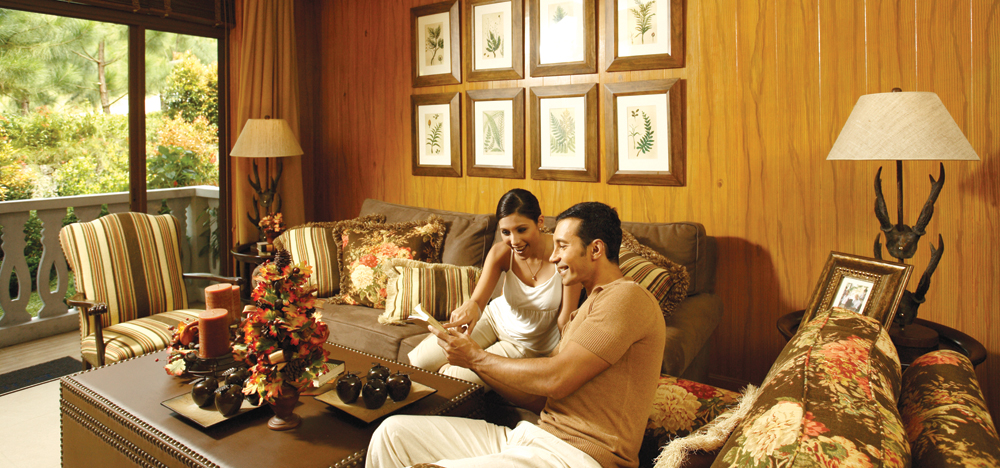 Securing the financial freedom of you and your family will be the key to experiencing an exceptional life. Money gives you the free will to live on your own terms. With this, you have to have a game plan to assure a financially free future for you and your family.
Experience World-Class To Make The Best Out of Your Journey
To provide a good life for you and your family is not just about financial freedom or having a good environment and a peaceful inner world.
One of the most important factors is that you treat life as an adventure. At the height of today's modernity and hyper-productivity, it can be easy to lose sight of this. More than ever, we need to remind ourselves that one cannot simply put a price to experiences and memories.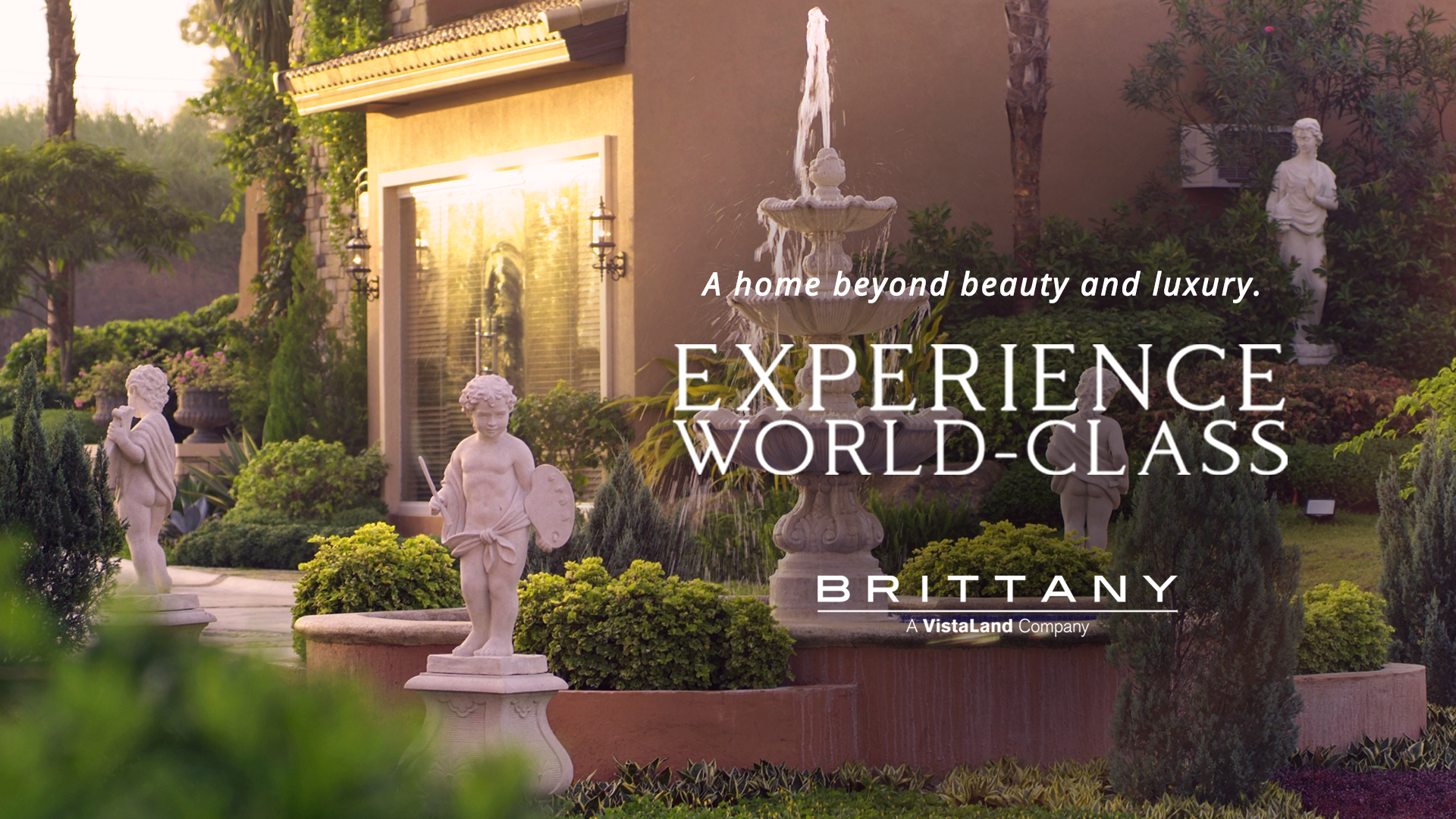 To live a world class life is to value what many others can easily miss in the midst of pursuing material wealth and success. When striving for a life that is world class, the right thing to do is to focus more on making rather than consuming.
World Class Customer Service Is Adding Value to Your Experience
What can you do that will add more value to your life and the life of others? You have to keep in mind that the truly rich and the wealthy know how to prioritize experiences over just material things.
In a modern world where everyone is in constant pursuit of more, knowing what to value more with the life you've been given will be crucial for the purposeful life you aim to live.
When managing your company, your customers are the bloodline of the business. Ultimately, customer service is key not only to living a purposeful life by adding value to your pursuit of success.
Delivering a world class customer experience to your customer all the while following the tenets above to experience world class in your everyday life goes into full circle.
Valuing Your Purpose To Enrich Others' Experience
Truly, the most fruitful purpose of life is to be of service to the world around us. Making a difference and adding value not only to your life but to others' as well is one of the surefire ways to live an exceptional life.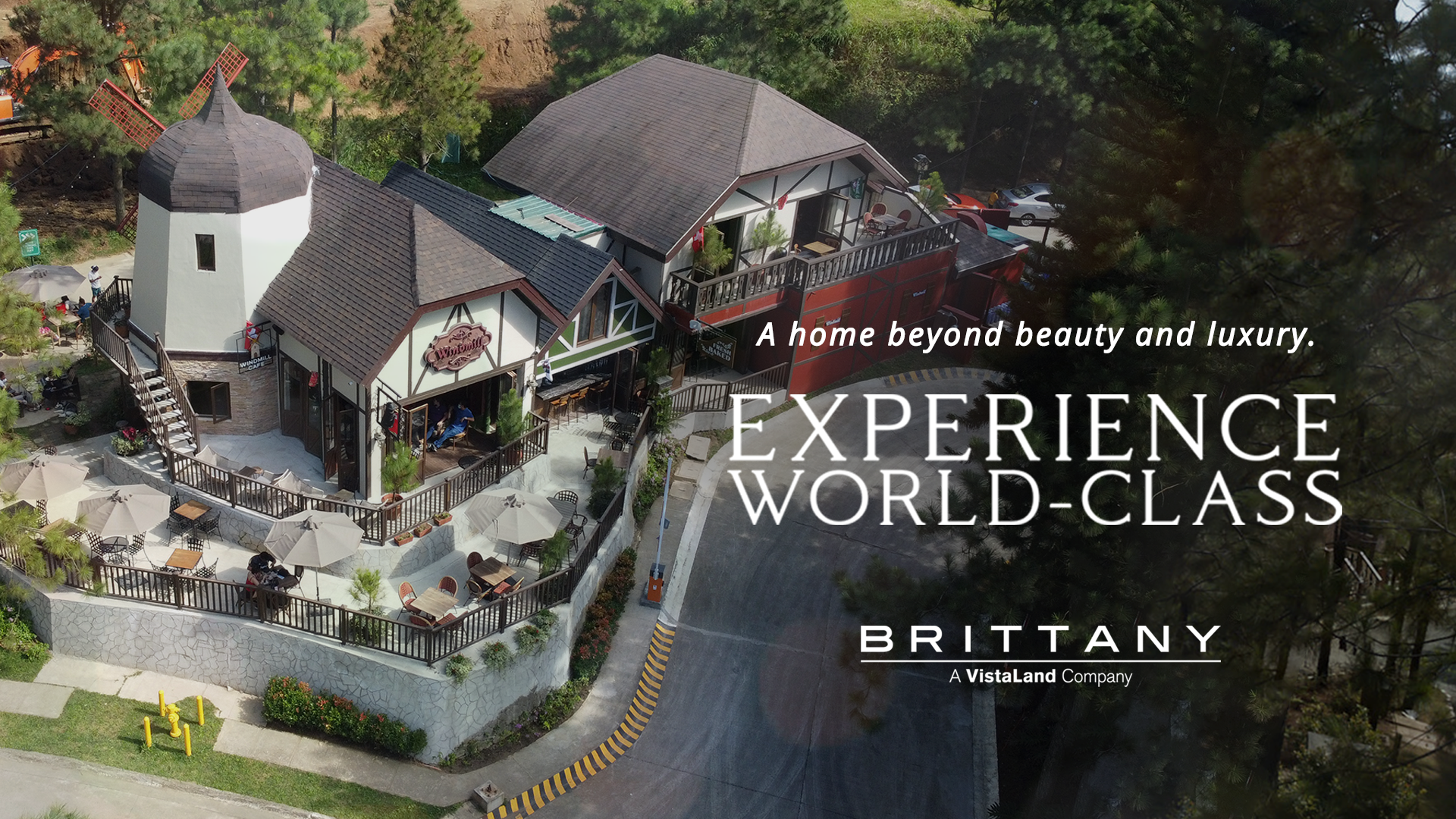 When managing your business or your company, do you value revenue over customer experiences? The same with creating an exceptional life for yourself, valuing your experience throughout the journey rather than the tangible end results is what you need to do that makes it world class.
Experience Brittany, Experience World Class Impact and Legacy
In the corporate world, the values of a company echo all throughout the customer experience it provides. It takes something world class to be able to deliver the same to customers seeking the same goals and vision.
Delivering world class experience is not new to Brittany, the premier name in luxury real estate development in the Philippines. A subsidiary of Vista Land & Lifescapes, the largest and most successful homebuilder in the country, pioneer in thematic real estate development.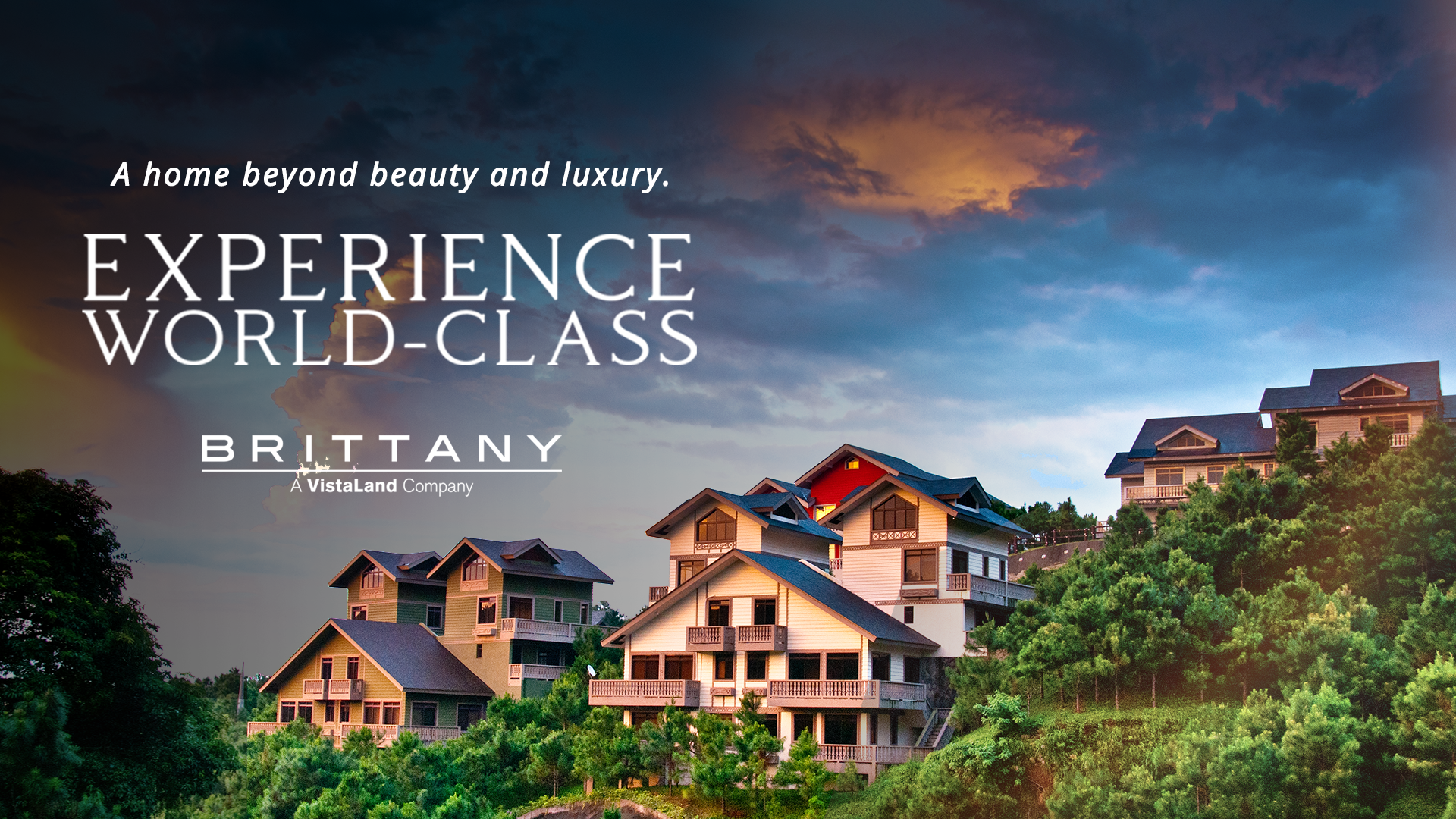 Through Brittany's Old World European and American themed property developments, the company thoroughly curates masterpieces for the upscale living of sophisticated home buyers with a taste for artful and exceptional living.
Brittany, The Frontrunner In Luxurious Thematic Real Estate Development
Brittany has a 29-year of track record providing a luxurious selection of home designs in prime locations: Portofino in Alabang, La Posada in Sucat, Georgia Club in Sta. Rosa, Laguna and Crosswinds in Tagaytay.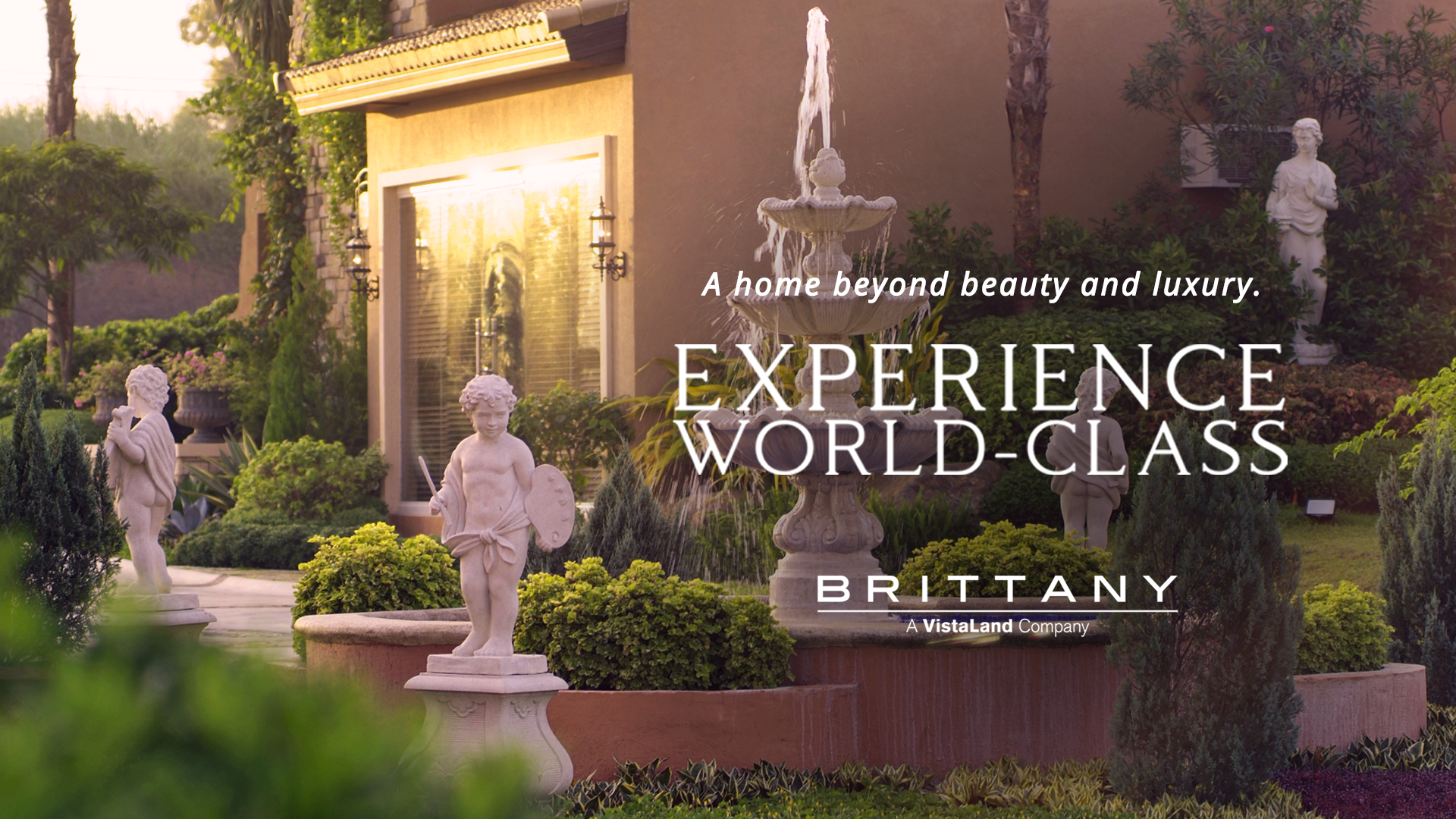 A company that is truly a cut above the rest, Brittany is one of the frontrunners in thematic real estate development delivering the customer experience that you need to experience a life that is authentically world class.
Meeting the demands of even the most meticulous homebuyers, Brittany is a company that offers world class customer service through their thematic and luxurious residential enclaves that takes the definition of world class up to a notch.
Portofino in Alabang
Year after year, Vista Alabang continues to thrive with road projects, several lifestyle centers, cafes, food hubs, distinguished educational and essential establishments, and more. Strategically, Brittany developed luxury homes alongside these commercial developments.
As the area is adjacent to the provinces of Cavite and Laguna, with Taguig and Makati being nearby as well, its location is the most sought-after for the capital's elite seeking a luxurious yet laid back lifestyle.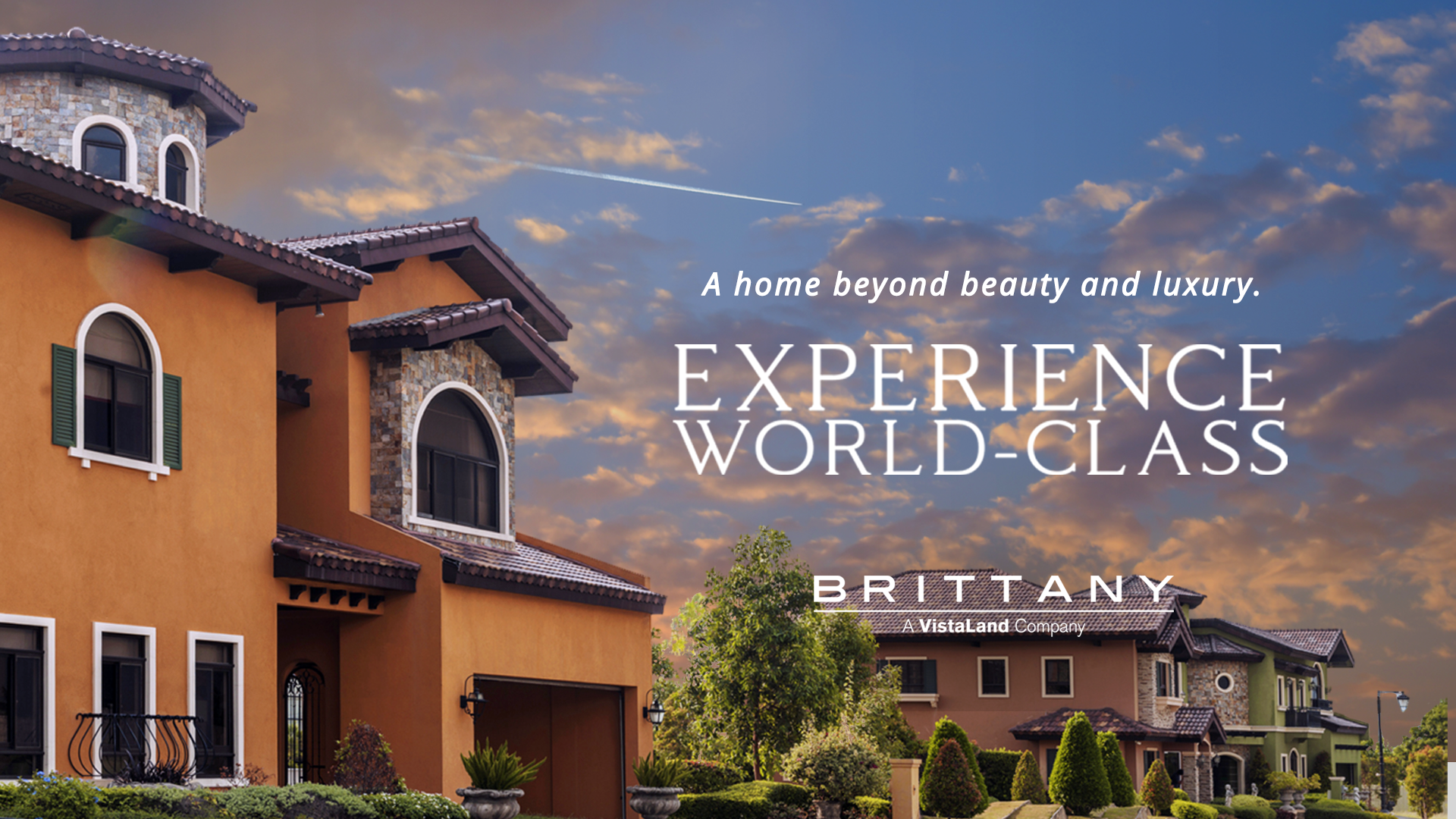 Living in Portofino Alabang truly gives you a world class experience. Apart from the meticulously designed homes inspired by Italian architecture in an unrivaled location, acquiring a Brittany home is another asset added to your investment portfolio.
Beginning 2017 to now, Vista Land developments like Portofino Alabang have grown 90% in value, with an impressive 30% return of investment for each passing year since.
With the fresh year of 2022 only beginning, a lot more developments is expected to be established and thrive in the upscale communities around Portofino Alabang.
La Posada in Sucat
Also located in the South of the Metro, La Posada is another thematic community by Brittany, bringing you world class Neon-Victorian luxury homes in Sucat.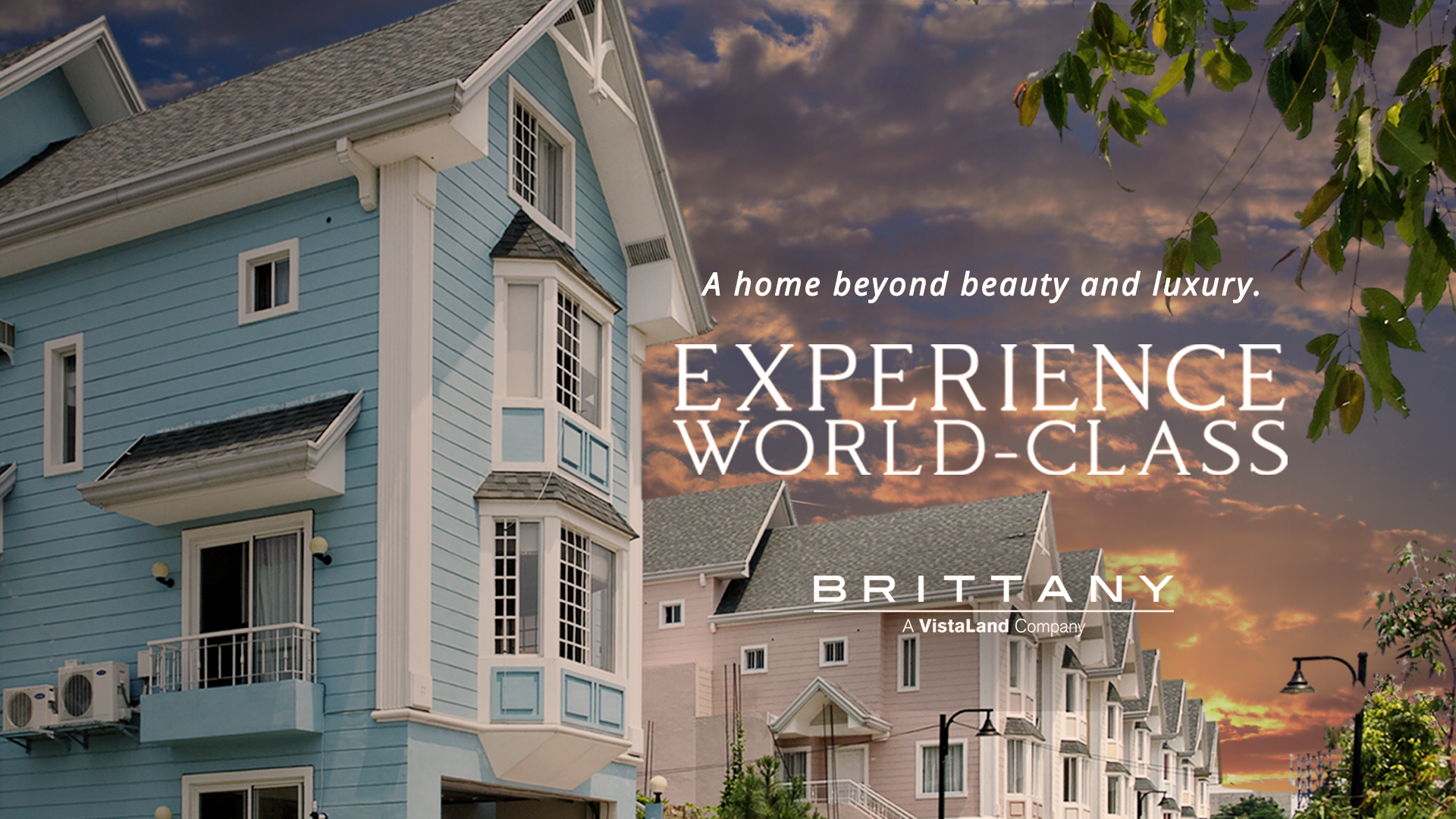 It is part of Brittany's brand of delivering world class customer service to their property acquirors that every nook of their luxurious communities are postcard-worthy. Paired with a strategic location, experiencing world class in a Brittany home for a lifetime is guaranteed.
Georgia Club in Sta. Rosa Laguna
A 15-hectare community at the heart of Santa Rosa, Laguna, Georgia Club takes after the charm of the old American South, the English countryside, and the French Mediterannean.
A master-planned town with four residential enclaves with unique themes, Brittany Santa Rosa is a standout in the progressive city.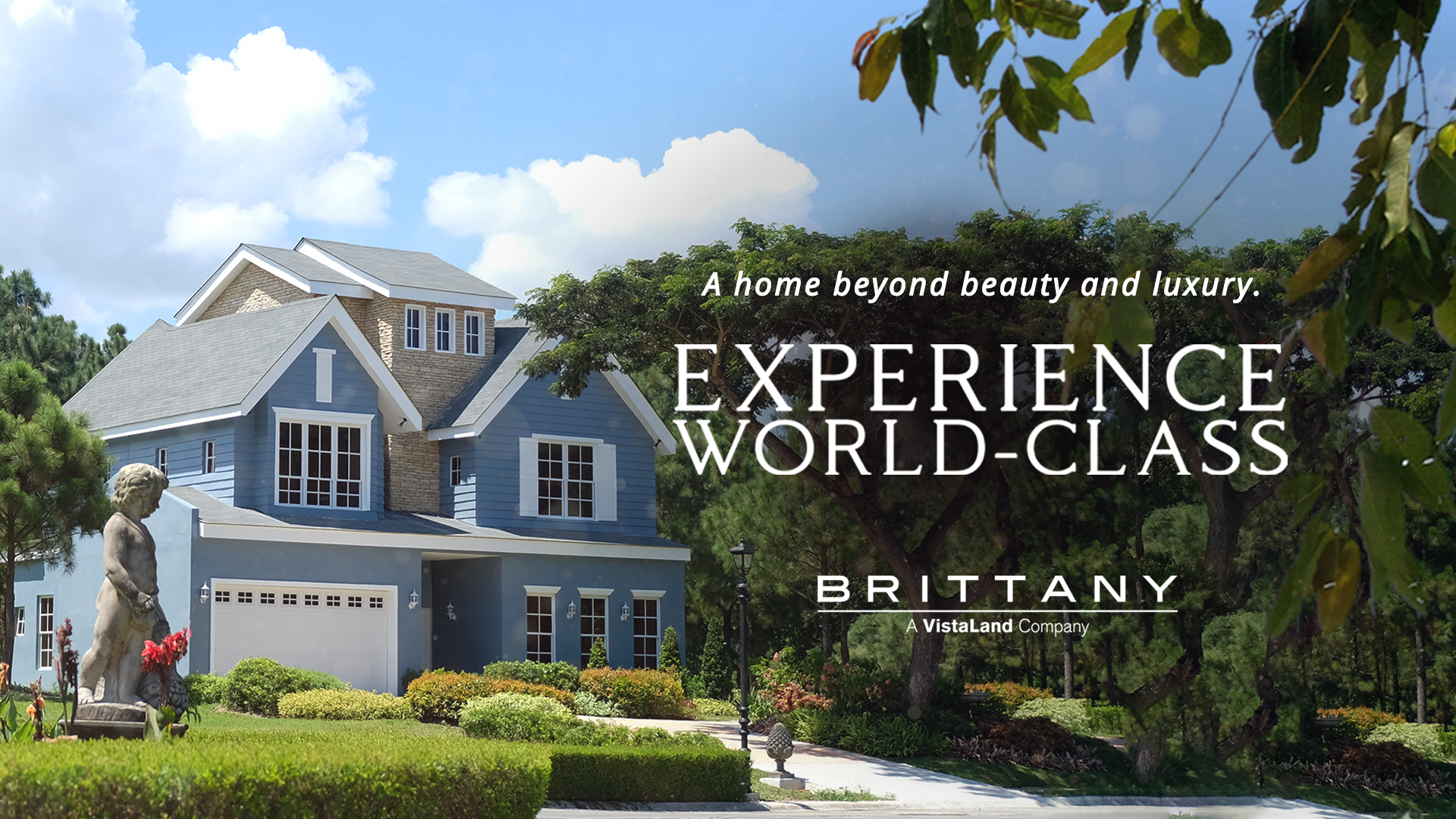 Imagine perfect wrap-around porches, white picket fences, quaint shuttered French windows, rope swings, and gabled roofs reminiscent of the stately mansions and plantation homes of the Americans during the 1800s.
Thoroughly designed architecture in picture-perfect themes coupled with refreshing greenery in the environment—you'll instantly know it's a Brittany development.
Crosswinds in Tagaytay
Perfectly set in the cool city of Tagaytay, Crosswinds is a luxury Swiss-inspired community. Surrounded with more than 35,00 imported pine trees, the crisp and fresh scent envelopes its residential enclaves, making you feel as if you're on a luxurious vacation everyday.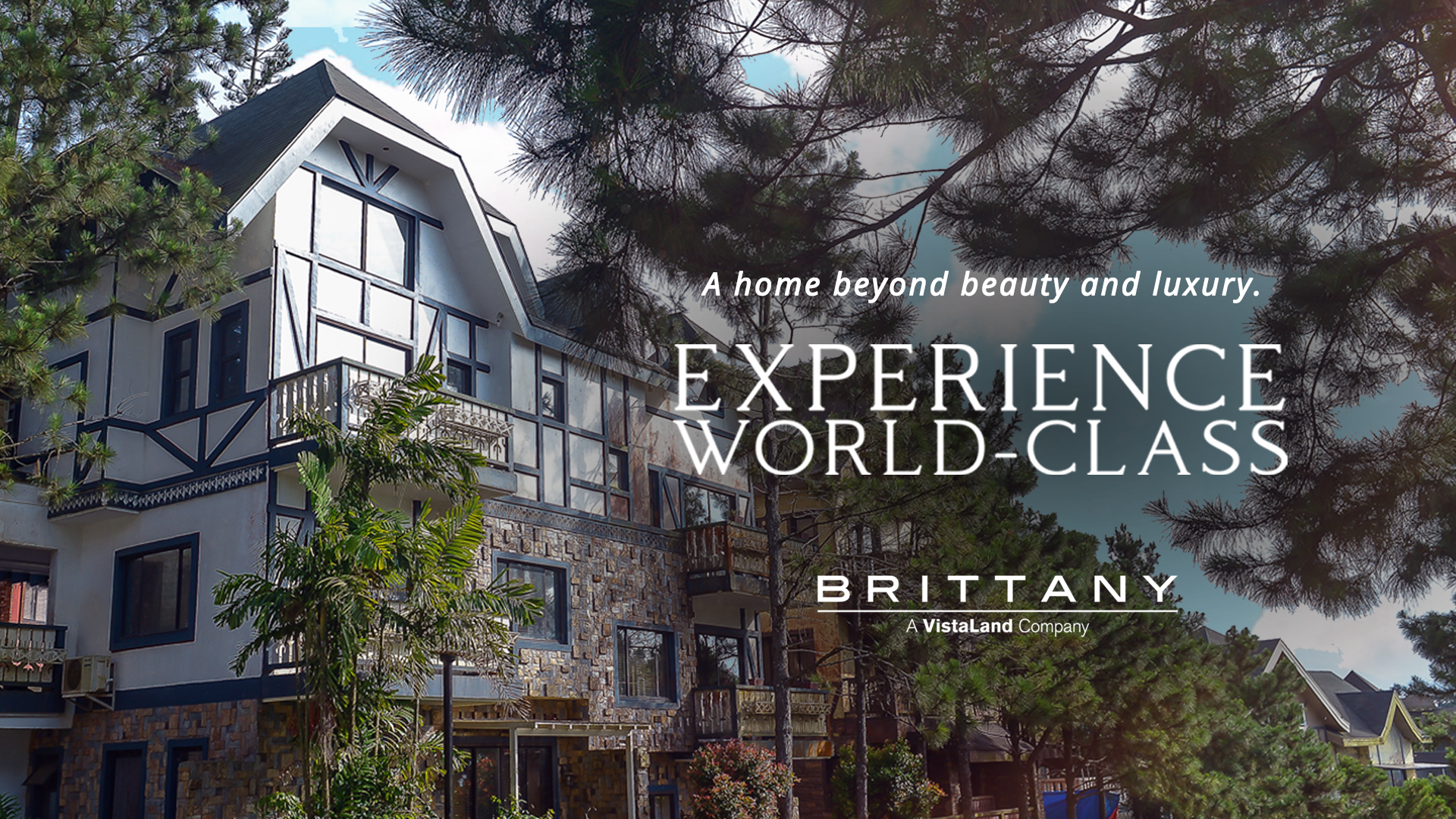 Whether you're looking for your next vacation home or wanting to move your residential address to the one of the most famed holiday spots in the country, Crosswinds, akin to the aforementioned Brittany projects, secures your financial freedom.
Crosswinds Tagaytay increases its appreciation value quarterly, giving you a good return of investment, along with its panoramic views and scenic sights of the Metro Skyline, Laguna de Bay, and the iconic lush hills of the city.
World Class Customer Experience with Brittany
With luxurious residential properties strategically located in master-planned communities, Brittany offers a holistically world class customer experience.
The pioneer in conceptualizing and developing dream home communities, Brittany brings the most scenic destinations in the world closer to those seeking to live a life that is authentically world class.
Next Read: Wimbledon: Ready for The Holy Grail of Tennis?
Next Read: What Makes Alabang a Preferred Address?
Next Read: Your Grocery List Essentials
Next Read: What You Need to Know Before Playing Golf
Next Read: World-Class Leaders Everyone Should Look Up To