Blogs
How to Achieve the Luxury of First Class Travel at Home
Sometimes a luxury hotel room is so beautiful and relaxing that you would never ever want to leave the place. Luxury hotels are usually far more beautiful than you would have thought, even nicer than your own home. The common areas, which include the lounge, are so pleasing to the eye and it's likely that you will know you're somewhere special the moment you step into the hotel. Such is the feeling of first class travel.
SUGGESTED READ: Why You Need a Professional Luxury Travel Advisor
There are some of the extra services that you may also enjoy in a luxury hotel like welcome sweets, laundry service, car parking service, multilingual staff, and a lot more.
Top luxury amenities and features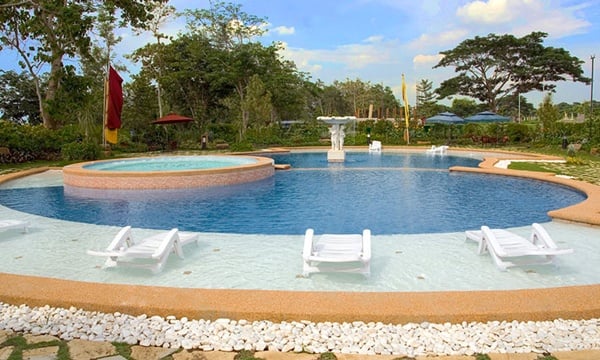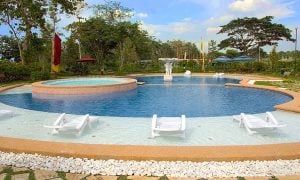 Swimming Pools that Feel like a First Class Travel Destination
While many regular hotels have swimming pools, the pools that you'll find in or outside of a luxury hotel are usually nicer and better. Some of the pools are heated, it may be an indoor pool and it may even come with a separate hot tub or whirlpool.
Your hotel might even have separate kid's pools too, ensuring you can have a good swim while your kids play around in the water.
Stunning Rooms
Many luxury hotels have stunning rooms with views. They are occasionally designed in a specific way so they remind you of a location. Rooms in luxury hotels are so beautiful making it hard for you to leave the place.
SUGGESTED READ: Iconic Travel Spots to Visit in the Philippines
Very Comfortable Beds
The beds you'll find in luxury hotels tend to be very comfortable. They are often large too. You might not want to get out of bed as they're so comfortable and the pillows are so soft that they mould around your head.
Modern Amenities
The rooms in the hotel you choose to stay in may come with a number of modern amenities. You're likely to have a TV with lots of channels to choose from. You may also have a coffee machine, your own bar, a desk to work on, and even some special set of towels and toiletries. Every luxury hotel offers something different. And in each luxury hotel, it is likely that you will find the different amenities available for you to use. If you are considering going on holiday it's clear that you should stay in a luxury hotel.
This will surely bring a lot of memories when you get back home. Instead of letting your first-class travel memories fade, why not relive them by bringing the luxury style to your home to recreate the experience. And if you are the type of person who travels a lot and is fond of bringing souvenirs home from your vacation trips, you may also want to consider making them a part of your home decor. This will instantly add uniqueness to your home interior.
Ways to achieve the luxury of first-class travel in your home.
1. Buy Luxury Linens
Nothing makes a home feel luxurious than being able to sleep in a big bed with the finest quality sheets and blankets. Admit it or not, there is something about luxury hotel linen that's just softer and comfortable than in any other accommodation.
Bring that luxury comfort to your own home by buying quality sheets for your bed. There are a lot of companies that offer linens to luxury hotels across the world, which means you know you will get that exact level of comfort you're looking for. Don't forget to buy quality pillows too – these are needed to recreate that luxury hotel experience.
2. Buy Quality Toiletries
One of the most interesting things about staying in a luxury hotel is that you get to test out different toiletries, most of them are even branded. Think about the lotions, shampoos, soaps, hand creams and more that are neatly lined up next to the sink, and each day you get a chance to try something new.
Why not set up your bathroom like a luxury hotel by installing black tapware that can instantly transform the room's look and feel. You can also complement this by buying quality toiletries that will surely add a touch of luxury. Test out different toiletries so that you can find your perfect selection, and arrange them in your bathroom in an organized, inviting luxury hotel way.
3. Get an Elegant Coffee and Tea Set You can find in a First Class Luxury Travel
Every luxury hotel room always comes with a classic coffee and tea set on a tray, accompanied by boxes of tea bags, coffee, and other treats. It's just so beautifully arranged that everything matches perfectly together.
You can pull this off at home by putting a coffee and tea set in your bedroom and having it there for your early morning fix or late-night refreshment. Why not treat yourself to a classic set that looks like it could be in a hotel room, and keep it full of your favorite teas and coffee drinks.
4. Get Yourself Some Nibbles
Have you ever noticed that there is always something to nibble on in a luxury hotel room? You can also do this at home by keeping a few goodies by your bedside or on a desk in your room to create that five-star hotel feel.
You can buy some chocolates and snacks on them every night, or put some biscuits on your coffee and tea tray. But remember to watch your diet. Control yourself from eating a lot, because, unlike a hotel, no one but you is going to refill them!
5. Buy a Good Robe
Having a soft, quality robe to lounge around in after a shower is essential to the luxury hotel experience. Luckily, it is also easy to bring that luxury vibe to your home. You could buy yourself some slippers to match your robe.
If you've stayed in a luxury hotel and would want to have the same quality robes, you can directly buy from them in order to get the exact feel that you want or you can also buy from quality suppliers who can even personalize your robes.
6. Look for Signature Pieces of Furniture
One of the best features of luxury hotels is the interior design and signature pieces of furniture that work well together to create a unique concept. You can take inspiration from the best hotels you've stayed in around the world and apply it to your own home with signature pieces.
You can buy matching lamps to put on either side of your bed, or a chair that you can place in the corner of the room with a cushion that matches your bedsheets.
SUGGESTED READ: Ultimate Guide to Traveling Around Europe
7. Display Your First Class Travel Souvenirs
Most people like to bring souvenirs home from their travel trips. Vacation souvenirs seem to be a good idea to collect when you are on an adventure trip because they remind you of the distances that you have journeyed and as well as your memorable experiences during the trip.
You could make use of these first-class travel souvenirs and create your bedroom's look around it to feel like a hotel in that particular country.
8. Get Some World Cities Time Zone Clock
There are some who purchase expensive and inclusive time zone clocks to decorate their home. Make it a bit innovative by making a personalized set of individual watches. You can simply label them with city names from all over the world.
Print the labels from different countries and place them under the watches. You can set the timings according to the county names and simply frame them.
9. Polaroid Photography of your Ideal First Class Travel
If you love photography, then capture your first-class travel pictures. But instead of placing these polaroids in a book, turn them into wall art. Display these polaroids on your wall to create a memory wall. It is a bit more expensive than other decor ideas with first-class travel souvenirs but worth keeping at home. When you are home, these pieces are a conversation piece and a reminder about the memories and moments you spent in different places. So think out of the box on how to make them glam up your home.
Brittany Corporation, the premier name in luxury real estate development in the Philippines and a subsidiary of the largest homebuilder Vista Land & Lifescapes, Inc., offers Old European and American-themed projects and creates masterpieces of upscale living for luxury homebuyers with a taste for artful living. Brittany Corporation offers a fine selection of home designs in excellent locations: Portofino in Alabang, La Posada in Sucat, Augusta, Georgia Club, and Promenade in Sta. Rosa, Laguna, and Crosswinds in Tagaytay.
Brittany Corporation's communities continue to offer luxury properties that are rich in character and sophisticated in thematic appeal. For more information on Brittany Corporation and its roster of luxury-themed properties, visit their official Facebook page.
You're going to want to be sure to work with a luxury real estate sales professional who has a proven track record and experience in successfully navigating the luxury real estate market. All real estate sales professionals have their specialties and it is necessary that you understand the ins and outs as well as the trends in luxury real estate. Brittany Salesforce, the official selling arm of Villar-led Brittany Corporation, is composed of real estate sales professionals with vast experience in luxury real estate and proven track record in handling and servicing the most prestigious clientele in the country.
For more information on Brittany Salesforce and their luxury properties, visit Brittany Salesforce Facebook Page: https://web.facebook.com/BrittanySalesforce, Instagram: instagram.com/brittanysalesforceofficial/ or LinkedIn: linkedin.com/in/brittany-salesforce-03591a20a.
UP NEXT: Sofa Travel: Tips to Travel the World From the Comfort of Your Home