Blogs
A testimonial of why it's the best time to invest
The pandemic has been a big challenge for everybody especially for those question when it is the best time to invest. Indeed, those in property management and the real estate industry around the world have felt the softening of the market during the pandemic, except for the Philippines. According to the Bangko Sentral ng Pilipinas, the central bank of the country, residential property prices have increased by 27.1 percent year-on-year in the second quarter of 2020, recording the highest growth rate by its Residential Real Estate Price Index (RREPI) since 2016. But of course, just like everyone else, the real estate market also had to adapt to the "new normal."
Laurence Albert Nofuente, Senior Corporate Account Officer of Brittany Corporation, testifies to these changes. 
"I miss the old times when I could shake my clients' hands, introducing myself without a facemask where they could see my warm smile welcoming them. But with the current situation, we are obliged to follow the health safety protocol," Nofuente told the team. 
He compares his selling experiences of luxury homes in the Philippines before and during the pandemic.
"Clients' demands before were simply if the properties being offered were valued for money and if the designs and layouts of the houses were nice. But now, most of the clients are considering that the property they will purchase should be very accessible to the hospital and grocery stores; the community should have wide spaces where they can still enjoy despite the pandemic. I am very thankful that in Brittany, we have these great features," Nofuente said.
Right he is! Brittany offers just that. Vista Alabang is a vast 600-hectare estate south of Manila, which offers luxury homes for sale that are in a prime location close to shopping, dining, entertainment, and hospitals. For your convenience, you don't have to risk yourself in crowded places to enjoy recreational activities. The luxury homes in Daang Hari and the enclaves of Vista Alabang are all equipped with world-class amenities like pools, function rooms, a badminton court, a basketball court, a tennis court, a grand ballroom, a fully-equipped gym, and nature jogging trails. All these without stepping outside of the community. 
That's why a lot of people are investing in luxury lots during this pandemic. So if you're confused about what to do next, you should exactly do what you would do if there weren't a pandemic–invest! But of course, be smart with your decisions on choosing where and when it is the best time to invest. If you're still not convinced, here are more reasons why. 
Why Invest in Real Estate, Despite the Pandemic?
Nofuente answers this question quite simply: "Luxury real estate is a great choice for investing because of its general stability and its potential for profit."
Stable market value. Luxury real estate properties, whether it may be housing or lots for sale, have stable market value. Unlike other markets like stocks, the market value of real estate investments is not easily swayed by numerous risks. Compared to the volatility of the stock markets, where investments can dip to zero, real estate properties are tangible with intrinsic value that will never be lost for years to come. This makes it the safest investment since, for the most part, it's non-renewable and can stand the test of time both as an investment and as an industry.
Passive income. Not only that, but real estate properties are the best way to receive passive income. The intelligent thing to do is to diversify your income and not just rely on your primary source of income. There are countless unforeseen factors that can just as easily make you bankrupt, and investing in real estate properties is the best way of preventing that. By investing in real estate, you can quickly generate a long-term passive income that will never be affected by the pandemic. 
Nofuente said this has been the strategy even before the pandemic: "Many of our clients invested in our pre-selling and ready condominiums where most of them were interested to enroll their units in the condotel operation to gain income." In this strategy, you buy property, advertise it and let tenants rent it. This will let you garner continuous monthly profit without lifting a finger. You might even find tenants who will rent your property for years if you're lucky!
Post-pandemic boom. The country's economy is primed to recover in 2021; as a result, property prices will also rise. Just like in the Asian and Global Financial Crises during the 90s, the country recovered stronger, and investors also expect this to happen after the pandemic. After the COVID-19 pandemic, the demand for real estate property is expected to outweigh the supply, resulting in increased property prices. Investing in mansions in the Philippines now will save you a lot of money or could give you a high return if you decide to sell.
Easy loans. It is now easier for investors to get loans because banks have reduced interest rates. Since the pandemic resulted in low market activity, banks have shifted to the buyer's favor. Lower interest rates mean it's easier and cheaper to borrow money. This means you have more flexibility in your budget if you are looking for a luxury house and lot in Metro Manila. 
So now you're convinced. It is the best time to invest in real estate. This would probably lead you to the next question: 
What to Consider Before Buying a House, Especially During a Pandemic?
After spending so much time at home since the pandemic broke out, many Filipinos have realized the importance of functionality in their homes. That's why there is now a clear shift in preferences when it comes to living spaces. Nofuente said that before the pandemic, the best time to invest was when there was a high demand for condominiums like their project in Tagaytay, which is called the Crosswinds. But now, many have tried to escape the crowded, polluted cities to the countryside where the environment is more relaxing and far from risks of getting COVID-19. 
Before looking for luxury properties in the Philippines, a trend in what clients seek for are homes that could accommodate their need in the new normal. A smart home office has become a necessity for business owners, working professionals, and students who have adapted to the work-from-home setup. Aside from the extra working space, internet connectivity has been as essential as gold for clients. 
Nofuente also noted that aside from functionality, clients are looking for spacious property: "But with the current situation, House and Lot properties are more in demand right now. Many of the clients now are looking for a property that has more space and greeneries." Smart clients aren't just looking for houses. They are also looking for houses in beautiful communities, far from the risks of COVID-19. 
Brittany's Vista Alabang offers all of these elements that savvy investors are looking for. Vista Alabang has three main districts called enclaves which have ready-for-occupancy houses that fit these descriptions. All of the houses are masterfully architectured to have big enough living spaces for some rooms to be converted into home offices or personal in-door amenities for working out or watching in-house movies. These homes all have 'formal' areas, which can be converted into conferences or meeting areas. 
Not only that, luxury houses and lots in Daang Hari and other enclaves are strategically located in an area with good internet speed and high signal reception. In addition to that, the community also offers exclusive amenities, which are, of course, frequently sanitized. This eliminates the need for you to go to crowded places outside the community. Lastly, Vista Alabang "exudes the beauty of old-world Italy and the modern chic of modern Europe." Home isolation for weeks can be quite depressing and could endanger your mental health. Eliminate that toxic feeling, take a break, and enjoy the beautiful scenery of the Italian-designed community just by overlooking from your balcony or window. Even the most expensive houses in the Philippines can't compare to what Vista Alabang offers. 
So what now? You're hesitant to invest because it's tedious to transact face-to-face, and you don't want to risk going outside. Lucky for you, the real estate market has adapted to the digital setup.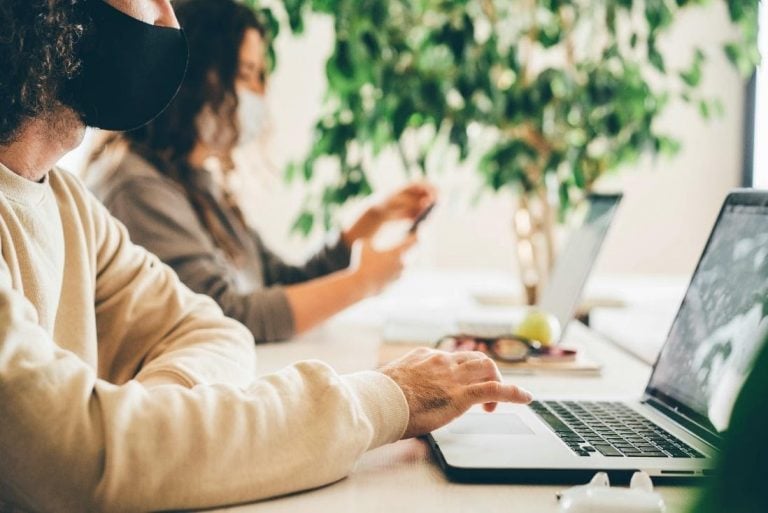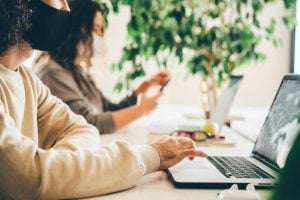 The Perks of Buying Real Estate Online
Those in property management have taken the real estate market online to make it easier for investors to buy luxury properties. Laurence Albert Nofuente, Senior Corporate Account Officer of Brittany Corporation, cites the difference between traditional and digital promotion. 
"Well, there are a lot of differences between the two. But the main difference between them is the medium through which an audience encounters a marketing message. While traditional promotion uses traditional media like magazines, flyers, and newspapers, digital promotions use, of course, digital media, such as social media or websites," He said. 
For Nofuente, digital promotion is easier and more effective. "I would say Digital. It is more engaging, cost-effective, wider reach, and easy to target. But I still believe that the key to a great marketing campaign is to find the right balance between traditional and digital," He said. 
Virtual tours. It is now possible to inspect your prospective property from the safe environment of your own home. Technology has allowed Brittany to conduct high-resolution virtual tours. Developers also integrated 360-degree interactive panoramic images of the property and the surrounding neighborhood for clients to simulate a walking tour. Aside from the property itself, Brittany also captured aerial views of the beautiful architecture of the Italian-inspired community in Vista Alabang using drones.
Mapping tools. The Brittany webpage offers web mapping services that can help clients make real estate decisions through satellite imagery, street maps, 360-degree interactive panoramic views of streets, aerial photography, real-time traffic conditions, and also even route planning for traveling by foot car and public transportation. This will help you navigate the luxury house and lot you're interested in and check if these are within the vicinity of essential institutions like schools, hospitals, churches, supermarkets, and parks. This also lets you check if it's accessible to your workplace or a transportation hub.
Online payment. It's now very easy for you to make online transactions with Brittany. Reservation or processing down payments on luxury lots in the Philippines is now possible through various online payment options. Examples of these payment methods include e-wallet and international remittance payments. All these so that buyers can be one step closer to owning their dream house. 
Virtual assistant. Brittany's website and various social media handles are equipped with a chatbox that engages with potential clients on the properties for sale they have visited online. Its software is programmed to answer popular questions and requests and even do real-time actions, like helping process down payments online.
Key takeaways for the best time to invest
In these trying times, real estate investments continue to be a silver lining for investors. The current state of real estate in the Philippines is that it continues to flourish despite the economic slowdown of the COVID-19 pandemic. There are even advantages to why you should invest in the most beautiful houses in the Philippines like the ones in Vista Alabang.
Of course, it is not enough to just focus on the benefits but also look for a property that you love and enjoy. The Senior Corporate Account Officer of Brittany Corporation can testify that clients are happy with the luxury house and lot for sale offered by the company. 
"With my four years' stay with Brittany, I have several clients who had purchased a house and lot package. Of course, with the luxurious living Brittany offers, I can say all of them are happy homeowners. Some of them are still inviting me if I can pass by their house to have coffee and have a look at their newly-designed interior. We turn from Buyer-Seller to friends and even business partners," Nofuente testified. 
So, if this motivates you to invest in luxury homes in Metro Manila, choose Vista Alabang. We guarantee that you will not regret your investment. 
To know more about our luxury house and lot for sale developments in Vista Alabang, visit our official Facebook page or contact us at +63917 883 8103 or at our hotline: 55-8BRITT, LOC 0335-36.