BLOGS
What Makes Alabang a Preferred Address?
We have heard of the stereotypes against those living in the South of Manila. People living here have been branded as the rich kids, the privileged, or the bourgeoisie. The list goes on. But what cannot be denied is that the mere mention of living in Alabang leaves a striking impression.  Have you ever wondered why Alabang is the preferred address of the affluent and the influential most especially for luxury living in the South?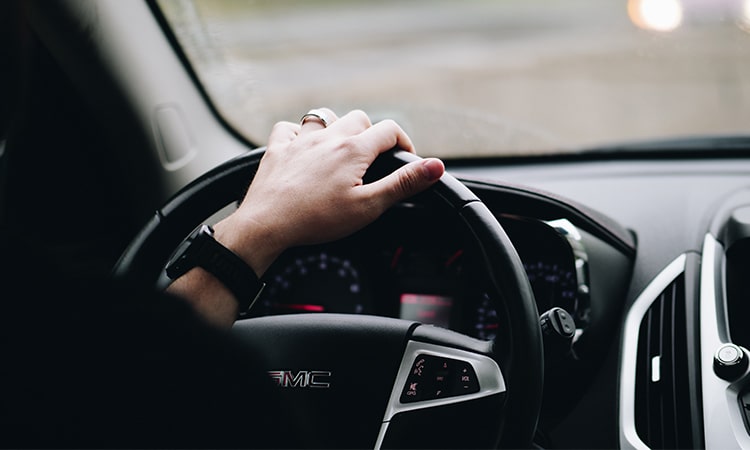 We state reasons why you should consider Alabang
"Just Right" Location
The location is not too far, yet not too close. It is as if Goldilocks pronounced her judgment – Alabang is just right.   It is far enough from the bustling Central Business District  (CBD) that you can break away from its stressful and hectic environment.  Yet it is not too far that you would have to travel for hours and hours to enjoy the break.
It is also the ideal location to enjoy both work and play.  The Central Business District is only 30 minutes away.  Oppositely, the country's most favored golf courses are also 30 minutes away (sometimes less).  Being at the southern tip of Metro Manila, it is easy to escape to the neighboring provinces of Cavite, Batangas, or Laguna.
But, you do not actually need to drive far to find a recreation.  There are about 3 country clubs located within or near its vicinity that can provide you with all kinds of enjoyment.
Relaxed Ambiance
The atmosphere in the South is noticeably more relaxed than in the other cities in Metro Manila.  A walk around the neighborhood will reveal that people are more laid back and easygoing.  Seldom can residents be seen rushing around from one place to another.  Footsteps are more leisurely taken than in the CBD.  You can see people of all ages taking their time to enjoy their food, as well as the company they are with.  Fashion is also more casual as residents can be seen strolling around in more breezy attires.
This in itself makes properties in this area highly valuable to the busy executives.  Being able to leave behind a frenzied and almost feverish, fast-paced environment is a rare commodity.  You can feel executives actually relaxing and recharging.
Breathable Spaces
Alabang is one of the few areas in Metro Manila where you can enjoy the greenery.  The roads of the Commercial District are lined with trees, while the buildings are comfortably spaced so as not to let you feel cramped.   Even malls provide breathable spaces as they integrate the outdoors in the mall design.
Driving along its tree-lined avenue will spark positive feelings and make you more relaxed.   Houses are also spaciously set apart to allow residents to have room to enjoy their own spaces.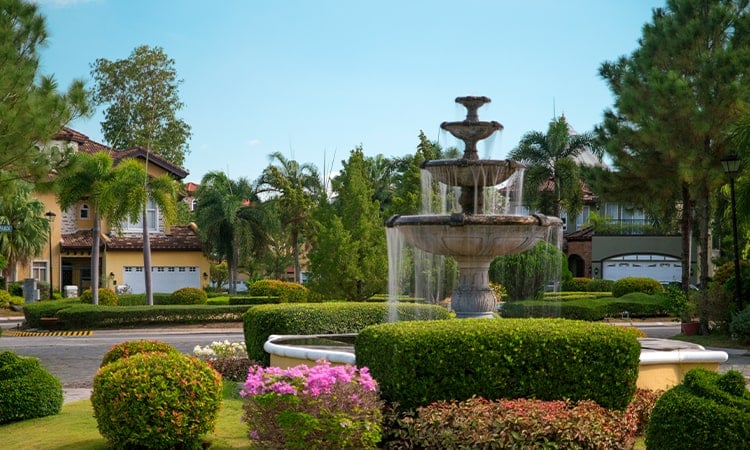 Beautiful Alabang
Finally, Alabang is simply just gorgeous.  The combination of the greeneries, the relaxed ambiance, and the luxuriously built homes just provide a dazzling and stunning setting that makes you want to live here.
One of the exquisitely beautiful properties located here is Portofino. Portofino is a 300-hectare estate developed by Brittany Corporation, the premier developer of luxury homes.  Portofino exudes classic old World Italy Charm blended with the contemporary chic of Modern Europe.  It simply feels like you are stepping into a masterpiece.
Get your life together in the comforts of Alabang! View our virtual tour here for the best house and lot community in Daang Hari.