BLOGS
Rooms in a Mansion You May Not Be Aware Of
A mansion should be a testament to the latest innovation in luxury house design. Mansions are on a different scale compared to typical homes, and families often spare no expense when it comes to creating interesting rooms in a mansion that cater to their family's specific needs, interests, hobbies, or requirements.
Luxury houses in the Philippines elevate the concept of home for its residents by giving them spaces for their needs as well as their wants. You may be familiar with a billiard room, walk-in closets, en suite bathrooms, fully outfitted home gym, guest suites, or cool luxury garages.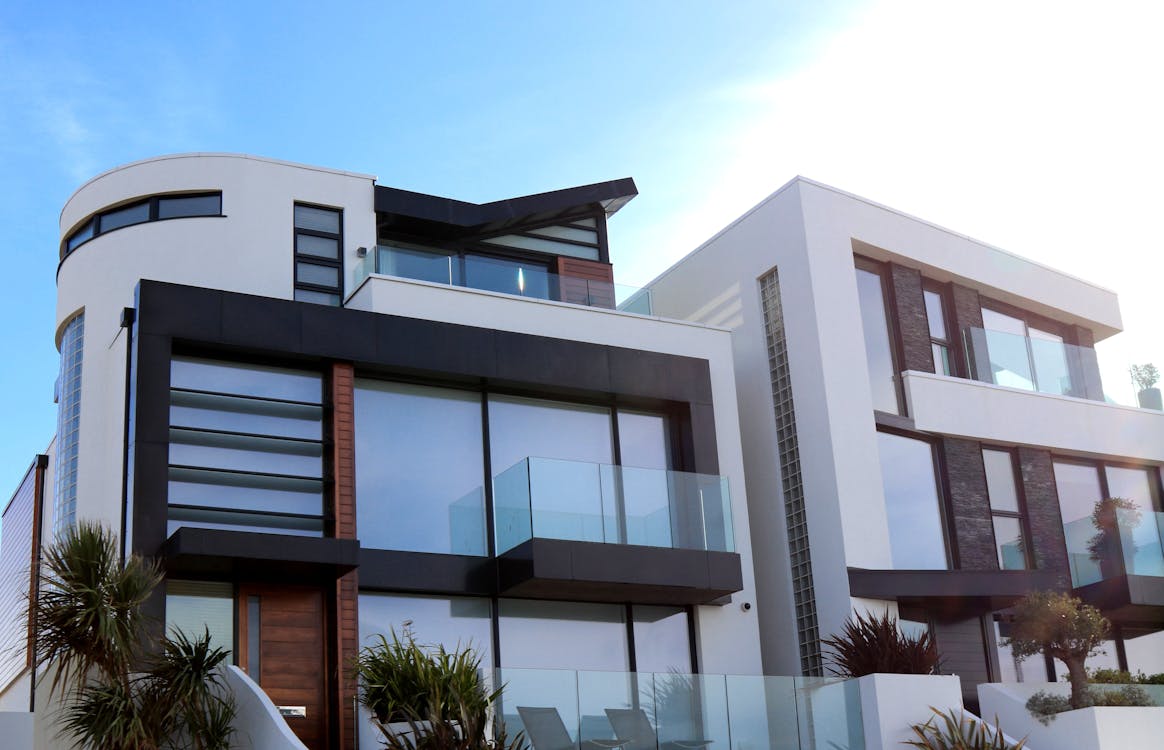 But if you are curious about the latest trends in luxury real estate, or if you are looking to elevate your own billionaire modern luxury house by adding world-class amenities, then here is a list of rooms in a mansion you may not be aware of, and why you should add them to your dream house or luxury condominium.
10 Rooms in A Mansion That You Can Add to Your Luxury Home
Hearth Room or Keeping Room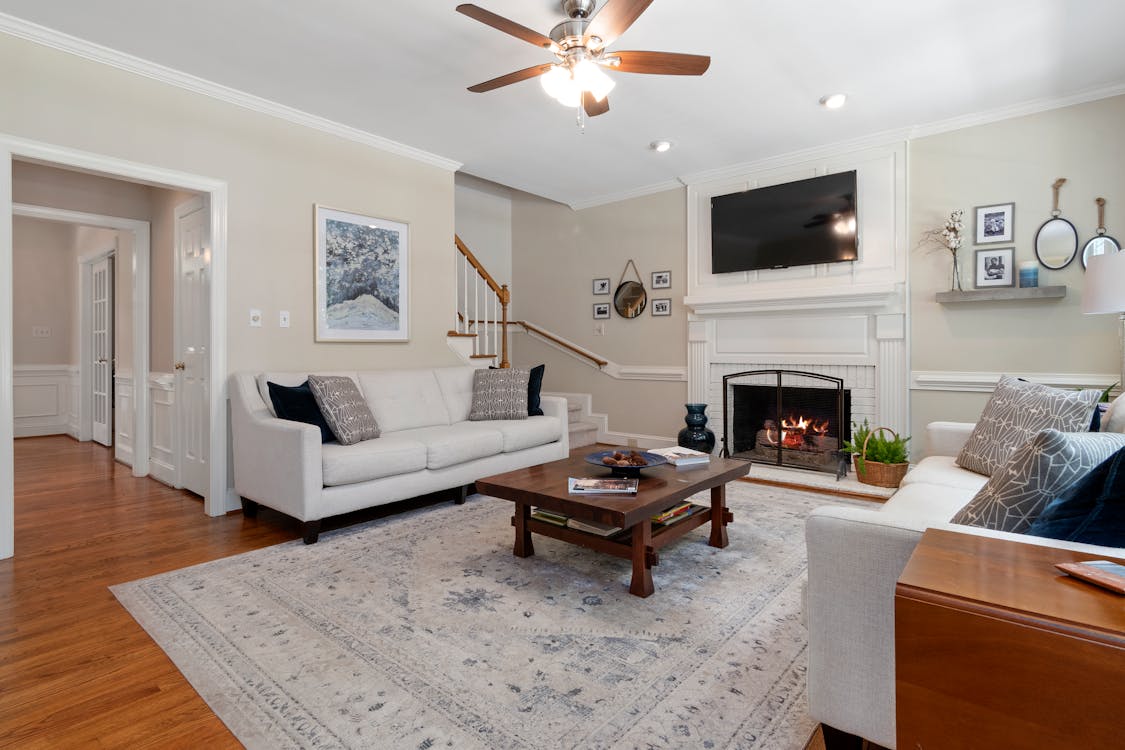 A hearth room, sometimes referred to as a keeping room, is an informal communal space for the family. Living spaces like this take the form of an intimate and informal living room or den, where members of the family can come together to bond, watch television, read, or play games.
This family room typically includes a fireplace or hearth, hence the term hearth room. It is frequently near the kitchen so that family members may come in and out and talk while making a delicious family dinner.
Butler Pantry
A butler pantry is becoming more fashionable again and is one of the most requested additions in luxury homes. Historically, a butler's pantry is the domain of the butler, where he stores the fine china and silver under lock and key.
Today, a butler's pantry offers families additional kitchen space and storage. It often features a sink, countertop space, pantry shelving, and storage.
For individuals who like to entertain guests at home, a butler pantry can serve as a staging area for food, freeing up the kitchen while more food is cooked and prepared. While the dinner party in the dining room is happening, dirty dishes and used glasses can be moved to the butler's pantry as they are used, clearing the table while keeping the mess out of sight.
Bar and wine cellar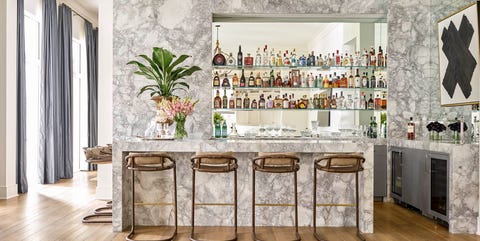 For individuals who enjoy a cocktail but do not like having to drive out to bars for their daily nightcap, adding a bar to one of the many rooms in a mansion is a great investment. Homeowners can choose between having a wet bar or a dry bar. The difference? A wet bar has a sink with running water, whereas a dry bar just has a place to prepare beverages.
Show off all those bottles in your liquor and wine collection with beautiful open shelving and mood lighting. Entertain friends and family with your bartending skills and create fun and unique cocktails for all occasions.
Private Art Gallery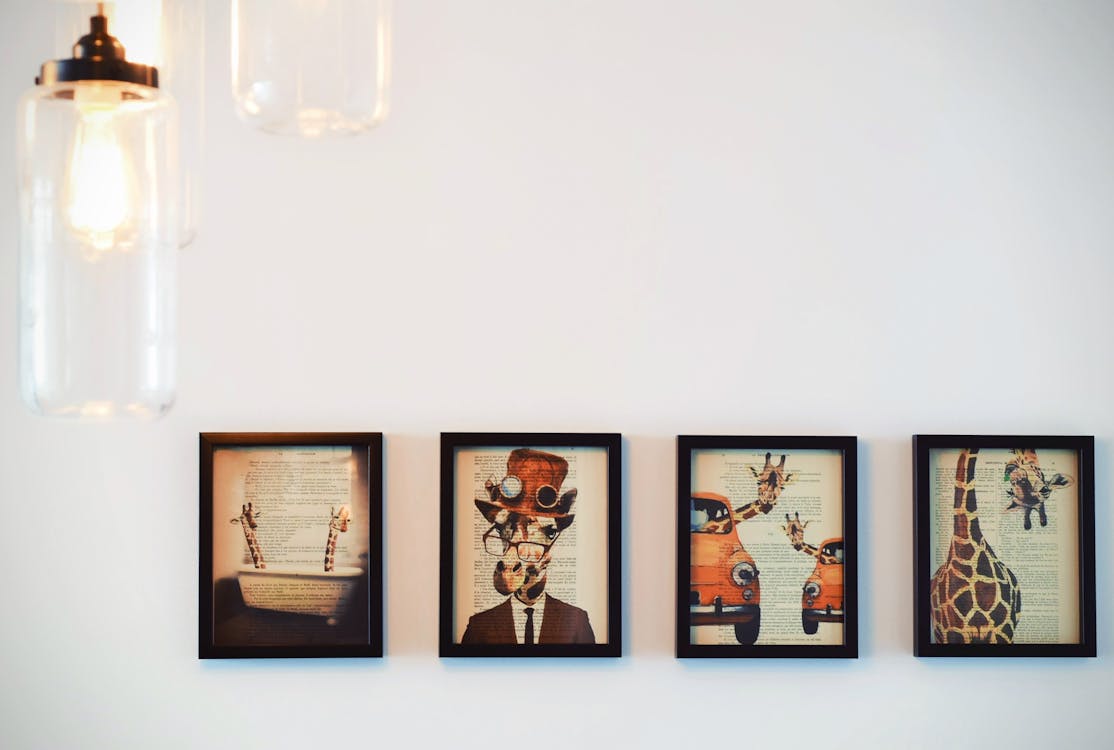 Art connoisseurs will often have a gallery wall in their homes. But in a mansion, you might want to designate a room as your private art gallery. Display your most prized antiques, paintings, and sculptures in one curated room.
To highlight your art collection, keep your walls minimal and display art in a cohesive manner. Museum-style lighting and staging can also add that elevated private gallery feels to your home.
Children's Play Room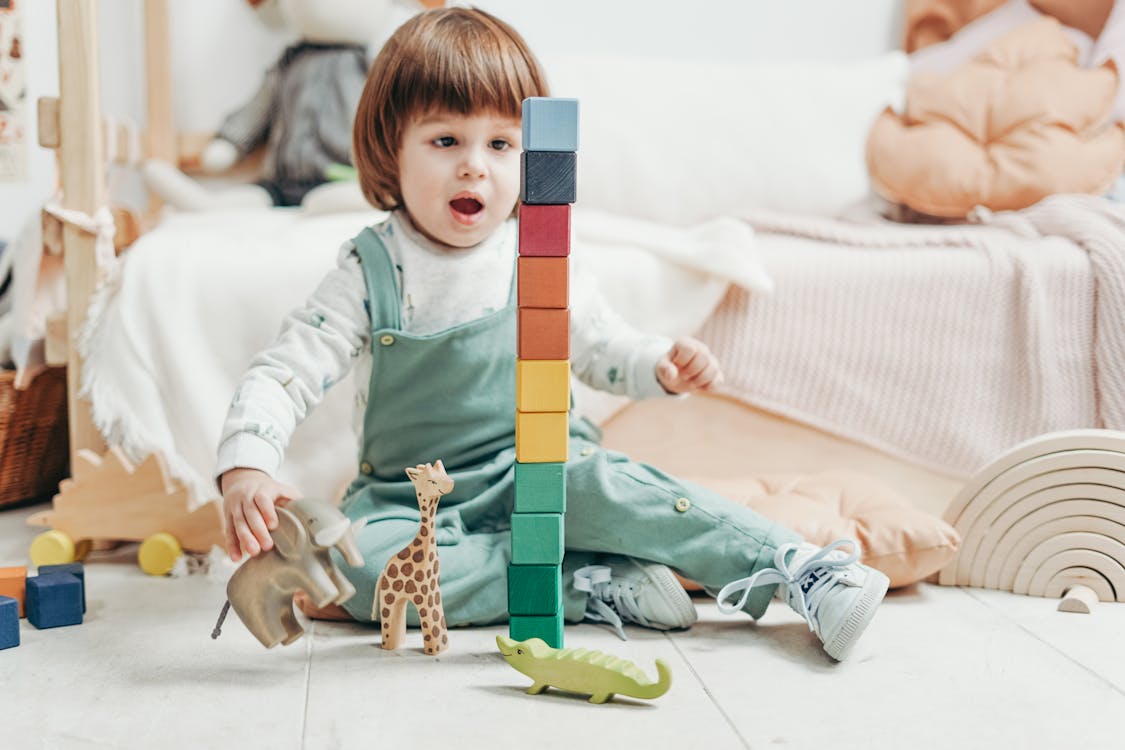 Instead of having toys cluttering living rooms, why not give children the playroom of their dreams? A playroom will soon become the most fun of the rooms in a mansion, especially when families fill it with toys and play equipment that young kids absolutely adore.
For little ones who enjoy playing house, a playroom or a game room can contain a mini kitchen for them to play with. Ball pits, indoor slides, and personal bouncy castles are other family favorites. For more adventurous children, an indoor climbing wall can also be a great addition to a playroom. Make sure to keep them safe by adding padding to the floor surrounding the climbing wall.
Home Theater
Movie nights are made extra special with the addition of a home theater or a media room. This addition is another popular one when it comes to rooms in a mansion. Equip your home theater with the best screen and a high-quality sound system to make each movie experience more immersive.
Choose comfortable seating as well, whether that is individual chairs or multiple deep-seat sofas. Feel free to add a mini snack bar and a popcorn stand to complete the movie theater feel.
Music Room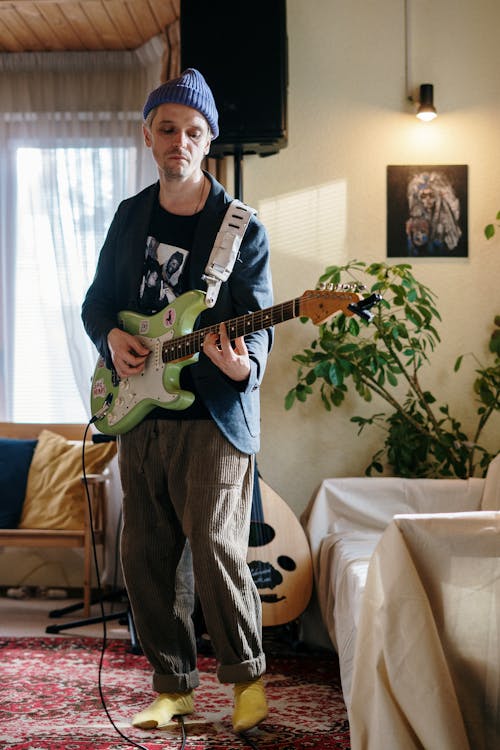 Music is a creative outlet, and learning to play an instrument can be a fun way to destress. But if you are concerned about possible noise from your musical pursuits, then a sound-proof music room can be a great addition to rooms in a mansion.
Aside from playing music in this space, you can also choose to display your favorite instruments here. Have a collection of vintage guitars? Hang them up on the walls. You can also store your vinyl collection here and set up a relaxed listening space.
Private Spa
Everyone needs to de-stress, and what better way to do that than in your home's private spa! Luxury homes in the Philippines can feel like a spa retreat in Bali when designed with that intention.
Create your own private spa by setting up a massage room. Add luxurious towels and linens, zen music, and aromatherapy to complete the private spa experience. Add a sauna to the room too, for a complete zen experience.
Indoor Pool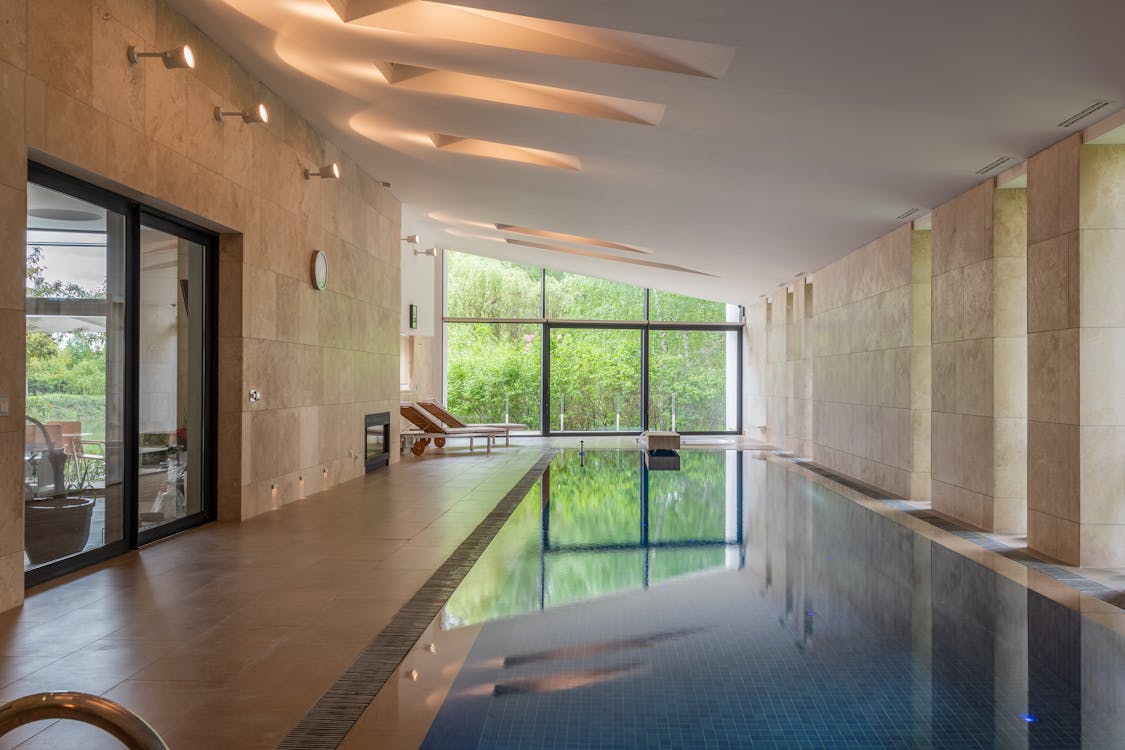 Love swimming but hate getting exposed to the sun? Add an indoor pool to your luxury home. Add it to one corner of your home and surround it with glass doors that give you access to your garden spaces.
An indoor pool area is also a great place to entertain guests. Add a lounge area or a mini bar to make the space more conducive for hosting get-togethers with friends or family.
Panic Room
For many families, safety is a primary concern. A panic room, or a secret room, is a fortified room that provides residents a hiding space or safe shelter in the case of a home invasion or heavy typhoon. It often contains communication equipment and access to the home's security system.
Panic rooms are also stocked with emergency and survival items such as medical supplies, water, food, blankets, and flashlights. It can also serve as a storage space for self-defense items that the residents own.
Personalize Your Luxury Mansion with Brittany Homes
A luxury home is the best investment you can make for yourself and your family. Live an elevated lifestyle and find your dream luxury home with Brittany Corporation. As the premier developer of luxury homes, condominiums, and world-class themed communities, Brittany is a trusted name in the luxury housing market.
The company has several properties, communities, and locations for homeowners to choose from. Whether they choose to live on a year-round vacation in Tagaytay or reside in the thriving hub of Alabang, Brittany has a home for you.
Lausanne at Crosswinds
Located in the country's only pine estate, Lausanne at Crosswinds has lots for sale that enable you to live a Swiss-inspired lifestyle. Located adjacent to the Brittany-designed Crosswinds, this luxury enclave will give homeowners luxury lots and sprawling properties with sweeping views of Tagaytay.
Build your dream home in Tagaytay at the beautiful Lausanne at Crosswinds, the perfect location for you to add a hearth room and an indoor heated pool to your luxury home.
Condo in Tagaytay

If a luxury condo is more to your taste, then look no further than Alpine Villas at Crosswinds or The Grand Quartier, both located in the Crosswinds Tagaytay community. The units here are designed after Swiss chalets, making it a charming home in the heart of Tagaytay. A condo for sale in this community is a sound investment, as you can keep it as your summer home, or rent it out to vacationers who wish to experience the best that Tagaytay has to offer.
Find Italian-Style Homes at Vista Alabang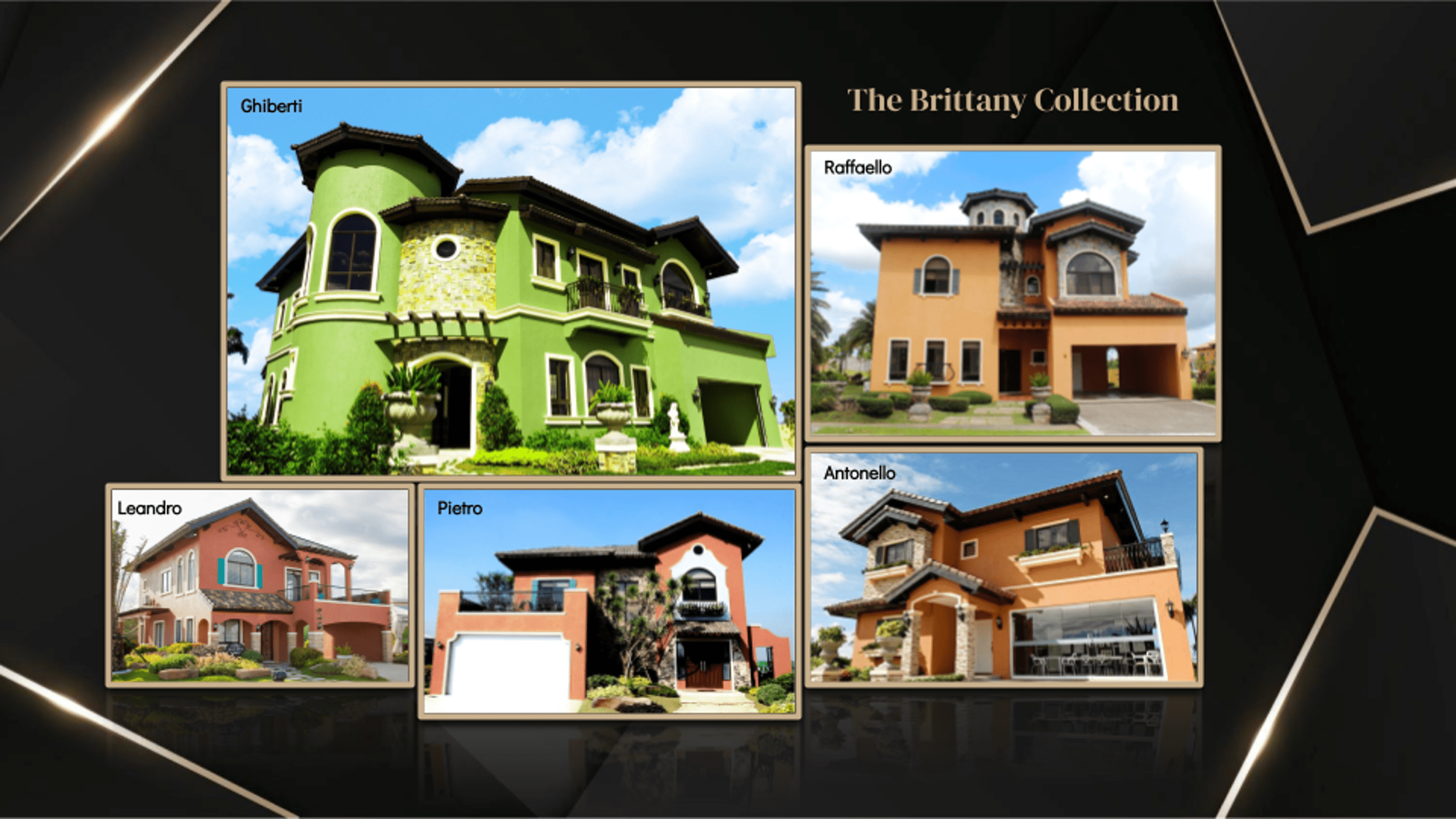 Fulfill your dreams of owning an Italian villa at Vista Alabang and its three luxury enclaves: Portofino Heights, Portofino South, and Amore at Portofino. In Alabang, you can buy a house and a lot in these luxury communities and live a dreamy Italian lifestyle.
With beautiful and spacious model homes like Ghiberti, Raffaello, Antonello, and Pietro, you and your family will have ample space to add a home theater or a playroom.
Find Your Dream Home at Brittany
Brittany specializes in luxury homes and luxury condos. Check out our website for more information on the different Brittany properties you can choose from. Find us on  Linkedin, Facebook, Twitter, and Instagram to keep updated on the latest Brittany news and find houses you can live your best life in.
Read Next:: The Best Luxury Mansions in Daang Hari
Read Next:: Luxury Living in Laguna
Read Next: New York Bridal Fashion Week: What To Expect
Read Next: What's Hot in Haute Couture Fashion