BLOGS
Where To Find The Most Beautiful Flower Fields In The World
Flowers are special symbols that usually mean love and care. These are often gifts that show different emotions, such as joy, appreciation, affection, sympathy, and apology. Psychologically, flowers attract positive vibes that change the mood of a person or even a luxury condo in Tagaytay. It is said that it affects mental health, injecting happiness, a positive outlook on life, and energy into anyone who sees it.
Do you love flowers?
Whether a bouquet of tulips handed to you or a piece of bright red rose placed in a vase inside your luxury condo in Crosswinds Tagaytay, if you are a flower lover, this would surely spark joy in your heart, how much more is a flower field of many species? Not just a garden but a field full of different colors of vibrant flowers.
Don't worry, you don't have to wait for weddings to see beautiful flowers, many places in the world have amazing flower fields. Whenever you visit any of the following countries, don't forget to drop by its famous flower fields to enjoy colorful flowers with such beauty that will take your breath away. Ready your camera because you sure don't want to stay in your condo for sale in Alpine Villas Tagaytay or Grand Quartier Crosswinds if you could have photos with the background of beautiful flowers.
What is a flower field?
A flower field is a space, a park, or a garden intended for growing plants and flowers.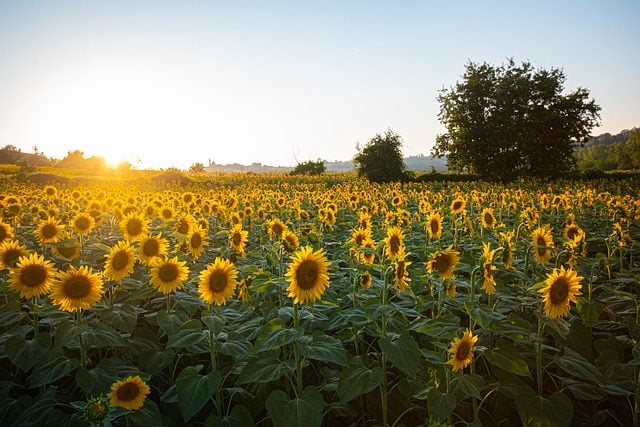 Which country has the best flower fields?
If you love traveling and flowers at the same time, visiting flower fields would be exciting for you.
You can now leave your condo for sale in Crosswinds Tagaytay and enjoy the following places. Here are the top flower fields in the world that don't just offer the common flowers but other flowers you might not even know to exist. Take note of this list for your next travel, and bring your family to capture images together with these gifts of nature.
1. Keukenhof Gardens, Netherlands
Who doesn't love a tulip? If you are a lover of tulips, this field of flowers will make you happy. One of the best flowers in the world is the most iconic tulip gardens- the Keukenhof Gardens in the municipality o fLisse, Netherlands visited by many tourists daily.
These 32 hectares are usually planted with almost 7 million tulip bulbs each year to create the perfect look for visitors. Even if you have a luxury condo in Alpine Villas or Grand Quartier Crosswinds, you sure won't miss roaming around this flower field while going around the lakes, dutch windmill, and forest.
Trivia: The Netherlands is also called the country or land of flowers.
For the second well-known flower field this county is also known for another famous flower.
Sakura or Cherry Blossoms
Cherry Blossom is considered Japan's unofficial flower. People living in luxury condos in Crosswinds Tagaytay would want to visit this cherry blossoms place.
It is already part of the culture of Japan, and for centuries Japanese have celebrated it yearly. There are cherry blossoms in China and Korea, but Japan's cherry blossom is special. Its season lasts for a month and usually takes one to two weeks before its full bloom.
Here's the second famous field of flowers that is a must-visit.
2. Fuji Shibazakura, Japan
You will love Japan even more because of its beautiful flowers. As you desire to visit Mount Fuji, you will be surprised that underneath is another world of different colors.
During April and May, there are pink, white, and magenta flowers called Shibazakura flowers being highlighted annually during Fuji Shibazakura Festival. What a perfect time to take pictures with your mother and the whole family.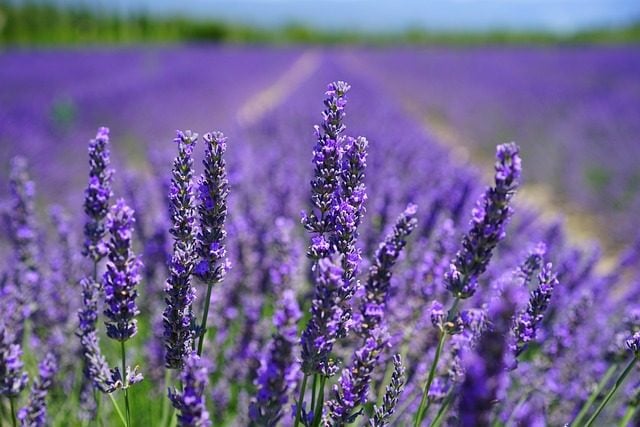 3. Provence, France's Lavender Fields
Who loves purple? This field of flowers is for you.
Spring months would give you the best of the French Provence. This will show you the most beautiful lavender fields that always amaze tourists.
What are you waiting for? Don't just stay in your luxury condo in Tagaytay in Spring, visit these lavender fields and enjoy your love for this color.
4. Dubai's Miracle Garden
The Miracle Garden of Dubai is a 72,000 square meters field with over 150 million different colors and flowers.
Being known for its desert, Dubai still caters to a space with colorful flowers designed and styled in different shapes like elephants and even airplanes.
5. Tuscany, Italy's Sunflower Field
Sunflower is one of the most common flowers loved by many. Its beauty and vibrant color make it a happy flower for people.
Many people visit the country in Tuscany, Italy, to see the sunflower fields from Era and Orcia valleys. These famous sunflowers start to bloom in June but fully show their yellow glory in July until the early days of August.
Make sure to schedule your visit right to fully experience the beauty of the sunflower field of Tuscany, Italy.
6. Bloomfields of Lausanne
One of the newly visited flower fields in the Phillippines is surrounded by condos for sale. The luxury condos perfectly complement these fields of flowers in Crosswinds Tagaytay.
Lausanne in Crosswinds Tagaytay is a Swiss-inspired flower field consisting of pastel-colored type of flowers perfectly placed on the hilly landscape that surely adds attraction because the sunset on this side of the community gives you a nice backdrop for your photos.
The Bloomfields of Lausanne is high shrub flowes that only grows in cold temperature like that in Alpine Villas and Grand Quartier Crosswinds. This new field of flowers in Lausanne will feature a greenhouse perfect for a special and rare type of flowers that usually grow indoors.
Never miss out on visiting this flower field in the Philippines. Why not check a luxury condo for sale specifically in Crosswinds Tagaytay, Alpine Villas Tagaytay, or Grand Quartier Crosswinds? These are investments more beautiful than flowers.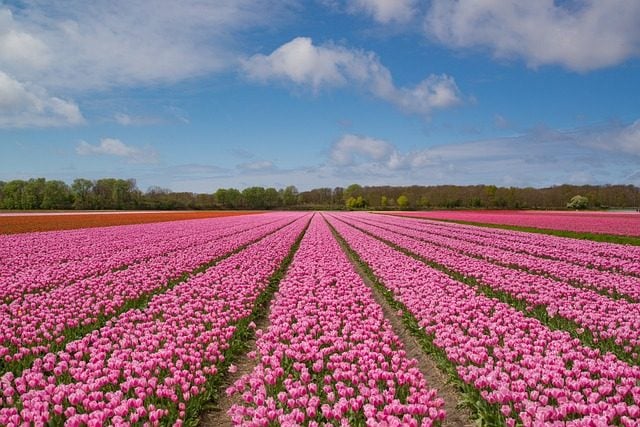 7. Skagit Valley in United States
Other delicate petals are found in Skagit Valley in the beautiful country of Washington. Skagit Valley offers one of the best tulip fields in the world, especially when the good weather comes.
Because of the perfect bloom of tulips, a Tulip Festival is held annually with art exhibits and fairs to showcase how beautifully these flowers make up the city.
As you go abroad and visit the US, make sure to include this on your list.
For sure this flower fields visit would brighten up your mood as you see the most stunning types of flowers like tulips, sunflowers, roses, poppies, and other wildflowers.
There are a lot of flower fields around the world, and if you are looking for a sign to visit, this is the sign! Do not miss out on visiting these fields of flowers when you visit these different countries because, for sure, this is going to be a memorable experience for you and your family.
Don't just enjoy flowers at home, you can enjoy fields of flowers in these places. Capture photos of these plants and flowers as you enjoy what nature can offer.
Creating Memories by Investing
As you create more memories, another thing you could consider doing is buying a real estate investment under Brittany Corporation.
Brittany Corporation offers luxury condos in Alpine Villas and Grand Quartier Crosswinds Tagaytay beautiful luxury homes complimented with a beautiful landscape that will give your home a vibe. Visit their website to check out an available condo for sale.
Suggested Read: Advantages Of Selling For A Reputable Real Estate Developer
Suggested Read: Start Your Year Right: Progressive Career Goals
Suggested Read: Adding Floral Accens To Real Estate Decors
Suggested Read: Plants That Add Life To Outdoor Space