BLOGS
Plants That Add Life To Outdoor Space
What is an Outdoor Space?
Outdoor space is a portion of any space – a deck or a patio, covered or uncovered, a parking lot, a yard, or a walkway. Outdoor space is what we need that we all want to make the most of what we have for us to have a dream home.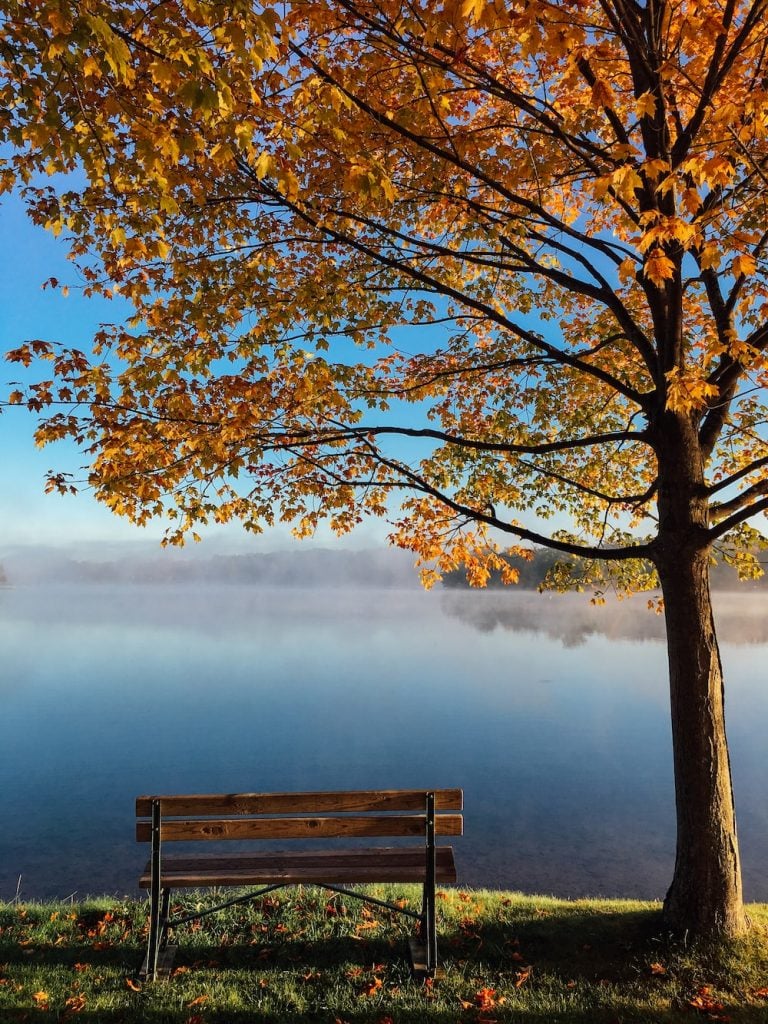 The global pandemic is terrible, and if you don't feel safe eating indoors, Alfresco dining is an option! And these days, the pandemic created a plethora of new alfresco dining venues. And ever since the pandemic started, outdoor dining has become a way of life, and it has helped businesses and their product development recover from the pandemic. This is dining outside and not eating in the street.
You will be spending most of your time outdoors when pleasant weather arrives. And it will be much refreshing staying in an outdoor space with bright and colorful flowers and beautiful plants around you.
How to improve your Outdoor Space
Every great outdoor space starts somewhere. But you need to decide first how you want to use the space. Do you envision hosting outdoor dinner parties? Or do you intend just for quiet relaxation? And once you already know how you will use the space, you can now select the plantings, seating, production, and accessories that will make your home design ideas and design choices a reality. Make your garden a plant kingdom.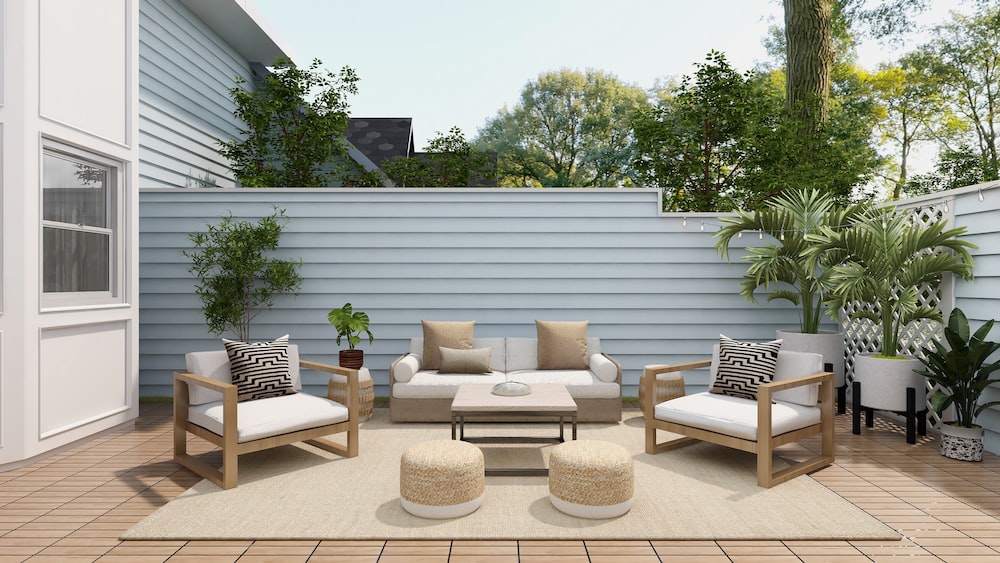 Furnishings
You might think of starting with plants and flowering plants to improve your outdoor space – but resist that urge.
If you plant a tree first in the middle of your backyard before you decide where you want to sit, you will soon realize that you gave away a prime seating area to a tree that could grow elsewhere. So decide and figure out your seating area first, and always measure the space before you shop and buy quality items.
Position Wisely
If you have a fantastic view like a skyline, a scenery of nature and greenery, or just beautiful surroundings, buildings, and city lights at night like new york does have, and what so ever, always check your views from standing and seated positions, and then you can choose furniture and furnishings that work from both perspective.
If your space is limited, consider your outdoor seating simple and minimal, so you still have enough space to move around, and always choose a shady spot for your seating. But if your only option is to have your bistro chairs or seating area under the sun, you can use something to provide shade, like a large umbrella or install a shade sail.
And if you are also planning to put on a grill, always make sure that the grill is not too close to your home. And your outdoor space must also have a fire extinguisher or access and transport water.
Select the materials
All your outdoor furniture and furnishings need some amount of maintenance over time. It will need to be cleaned, and others need to be treated to protect them from any elements. And before you go shopping, always decide on how much upkeep you can manage. For example, if you have any wood furniture, it needs to be oiled every year to avoid its graying. And another example is the furniture with fabric cushions and pillows, you have to decide where you will store the bulky cushions before you buy them.
And to save space, decide to have multi-purpose furniture. For example, a built-in storage bench that could store anything and also provide extra seating. And another example is a cushioned ottoman that can work with the following features a tabletop for books and magazines, a footrest, or an extra seat. You can see the development and uses of each thing you have upcycled.
Whatever your style choices and ideas, always make sure your outdoor design style and ideas work well with your home design and decor to have a sense of flow and continuity.
Make your backyard an Escape
Hang a hammock
Build a treehouse
Use heat lamps
Add a firepit
Make a walking path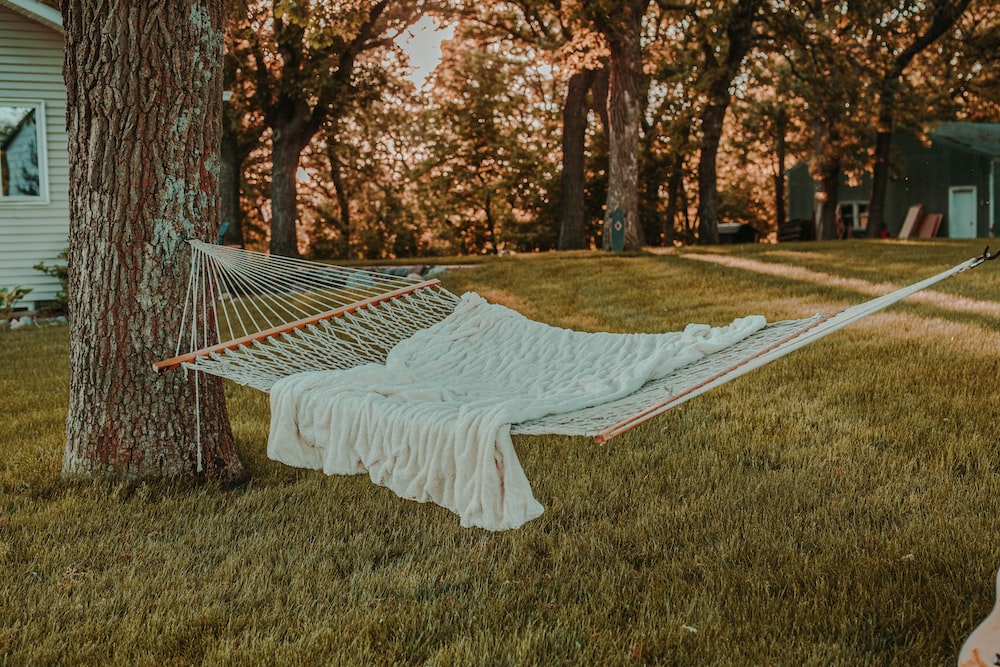 Foliage
A garden is an ever-evolving part of your home and tended through the years. With the long-term in mind, focus on one or two projects per season and don't expect to get it done all at once.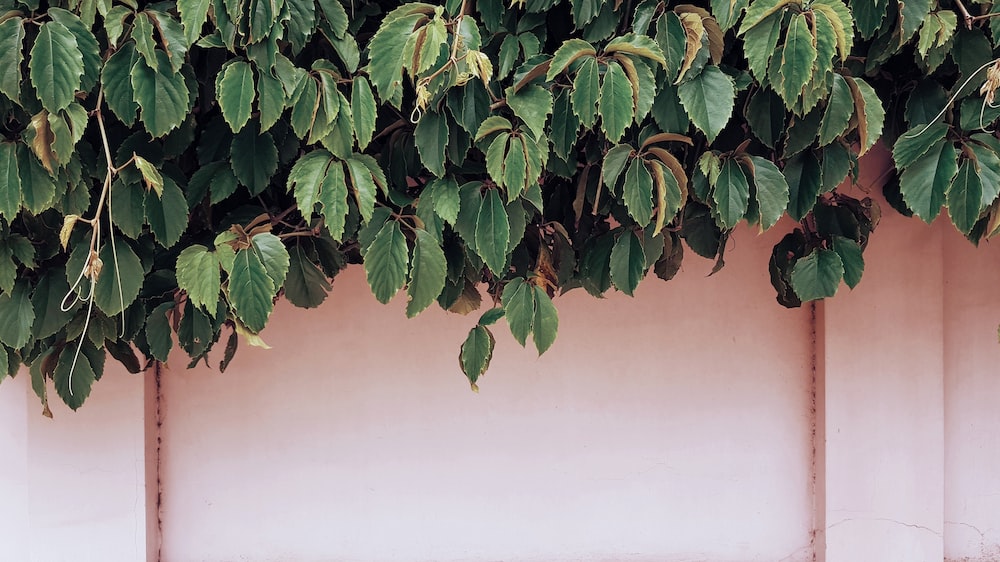 How to choose the right plants?
Decide how hard you want to work
Watch the landscape you have
Choose plants that are native to your area
Invest in good and quality soil
Anchor with Trees
Trees can unify in landscaping, and they create a focal point for a space. Always make sure that it can withstand the wind, and it must be in a large enough container for it to grow.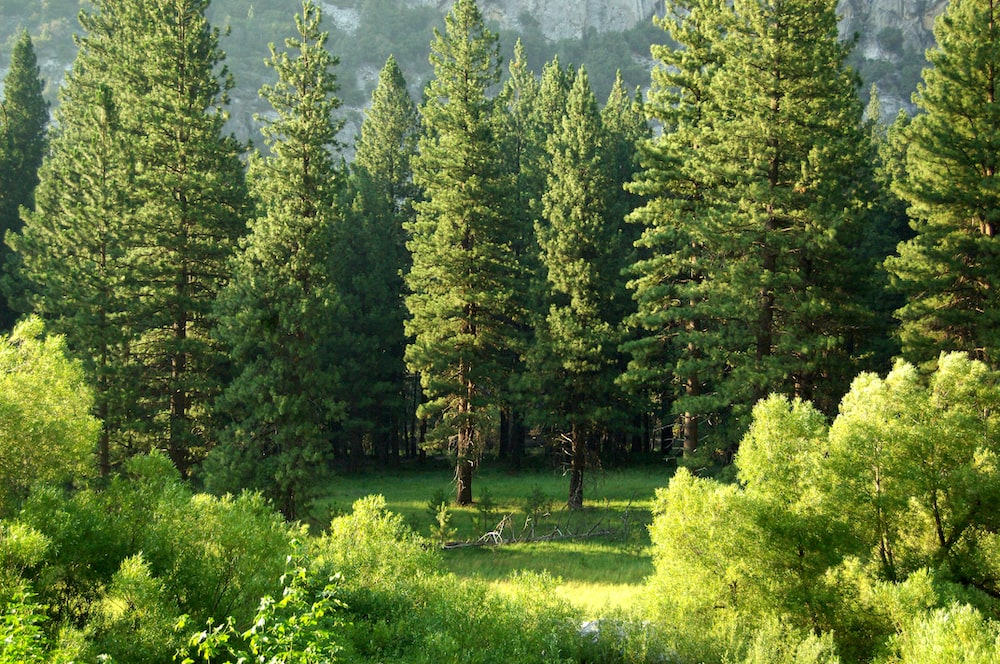 And always consider what type of trees you want to be planted. May it be a multi-stemmed tree that spreads out its branches that can provide privacy and shade. A tree that blooms with flowers. Or trees that serve as a primary source of food, such as fruits.
Add layers
With decorative plants, you can enhance and layer the look with repeating patterns to give the space balance and continuity. And always have in mind to plant flowers that bloom throughout the year and turn your outdoor space into a plant kingdom.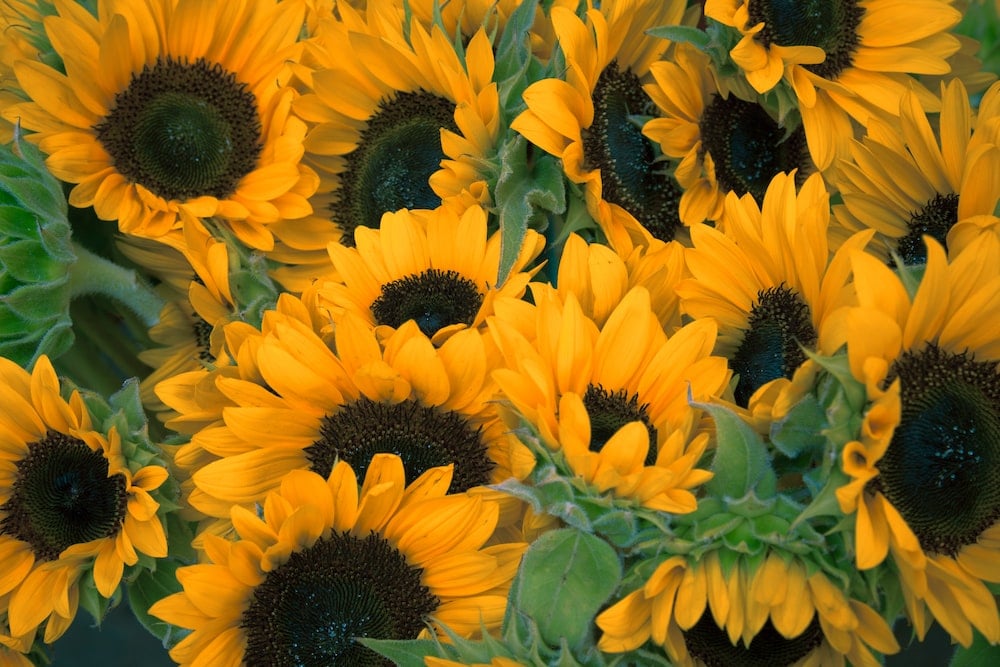 Edible gardens
To achieve an edible garden, you dont need a large plot of raised beds. And you can grow food such as fruits, herbs, and vegetables in just pots. Not only does it offer food, but it also adds vibrant colors and textures to your garden.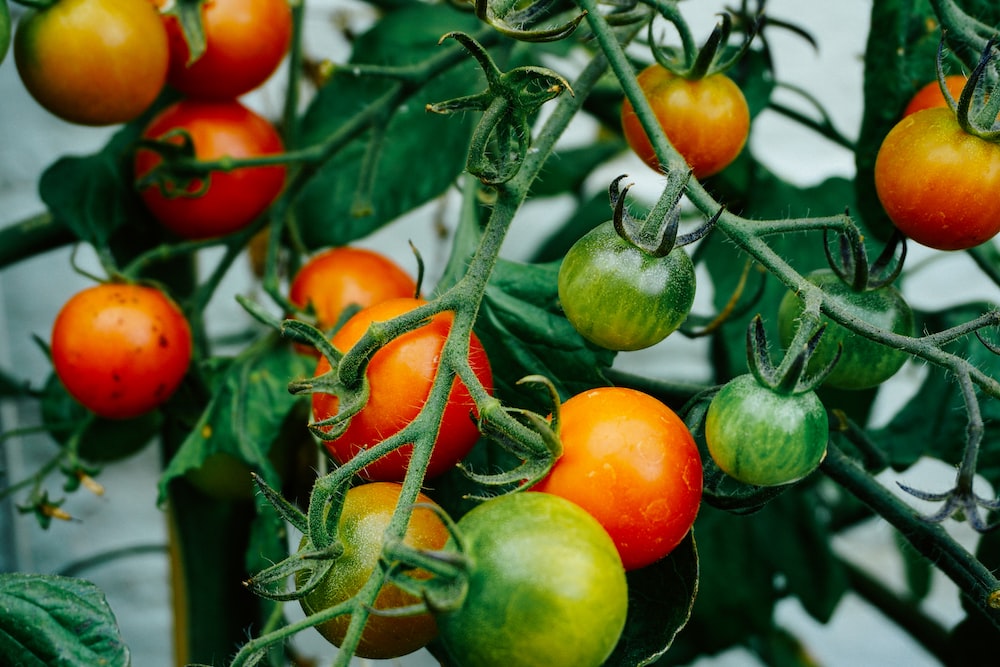 Benefits of Outdoor Plants
Having an outdoor space is a dream, and spending time outdoors and in nature has a lot of benefits, regardless of the season. The green surroundings, fresh air, plants, flowers, and other molecular evidence bring a sense of happiness. Furthermore, it tends to trigger mental relaxation by just seeing colorful flowers and green foliage.
And interacting with nature has a great impact on your neural pathways. That is why we experience joy.
It helps with Mental Relaxation
Like your physical wellness, your mental wellness is also important. And interacting with nature and outdoor plants can help your mental relaxation and well-being. And it is also powerful in relieving your stress, depression, and anxiety for your development.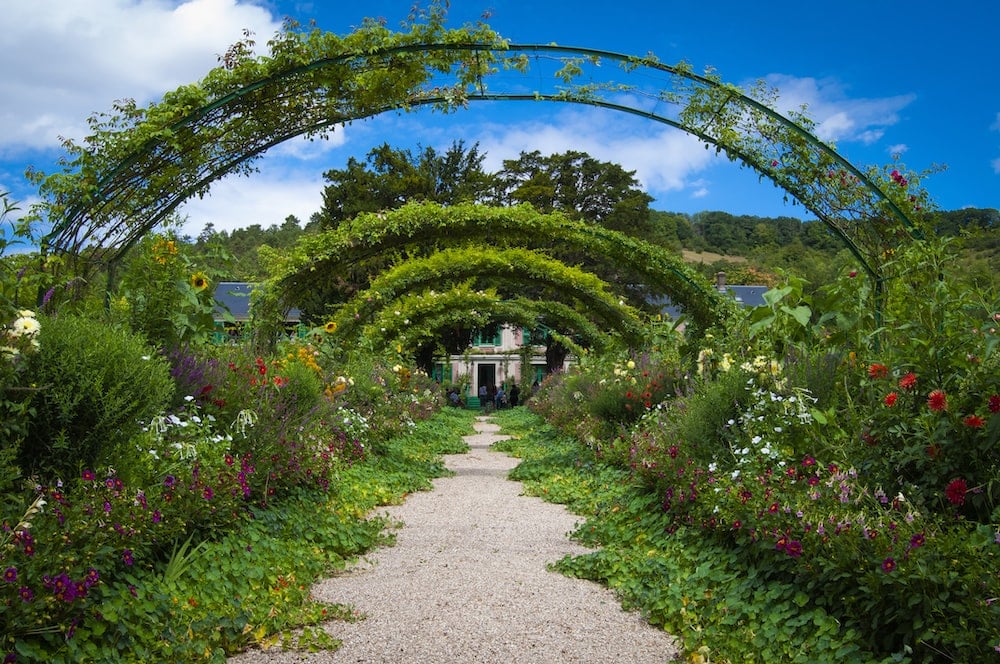 Ecotherapy
Never heard of ecotherapy? Well, most plants can help you with that. And with this therapy, you can appreciate individual healing and personal growth. It also helps you to adopt an eco-friendly lifestyle.
Enhance the Immune System
We get vitamin D from the sun, which helps us with colds and flu. And you can also get your daily dose of Mycobacterium vaccae by interacting with the dirt from your garden through the garden soil. And this healthy bacterium gets into your body by inhalation or eating healthy food.
Encourages Healthy Eating
You can also grow fruits, vegetables, herbs, and spices besides flowers and vascular plants as your outdoor plants. And through it, you can enjoy a healthier life. You can also encourage the kids to eat more healthy food. Furthermore, planting and production from your garden mean that you can control what is used in it. And it is a great opportunity to avoid food with harmful pesticides.
It counts as an Exercise
Daily exercises improve your endurance, general flexibility, and, most importantly, the health of your heart. It lowers the chance of getting a certain illness by spending a few minutes with other plants.
Promotes a good night's sleep
it can be hard to achieve a good sleep sometimes, especially if you have a lot of things bothering your mind. But if you make time to work in your outdoor space, it can lower your anxiety and mental stress, and you will get tired all of these are the key to having a good night's sleep.
Best Outdoor Plants for Outdoor Spaces
Plants are living plants Gas exchange helps plants to produce more oxygen that we need. And outdoor plants can make your outdoor space feel more welcoming and inviting. There is a perfect way to style and refresh your outdoor space, whether it functions as a shady retreat surrounded by flowers, green plants, and trees or whether it basks in the sun all day.
Note that some listed plants are toxic to living things, either animals or humans.
Croton
This plant can usually be seen in the houseplant section of the garden store. It grows much larger and bigger with outdoor sun and with rain exposure. And it only requires moderate watering, and its leathery rainbow-colored leaves thrive in full sun.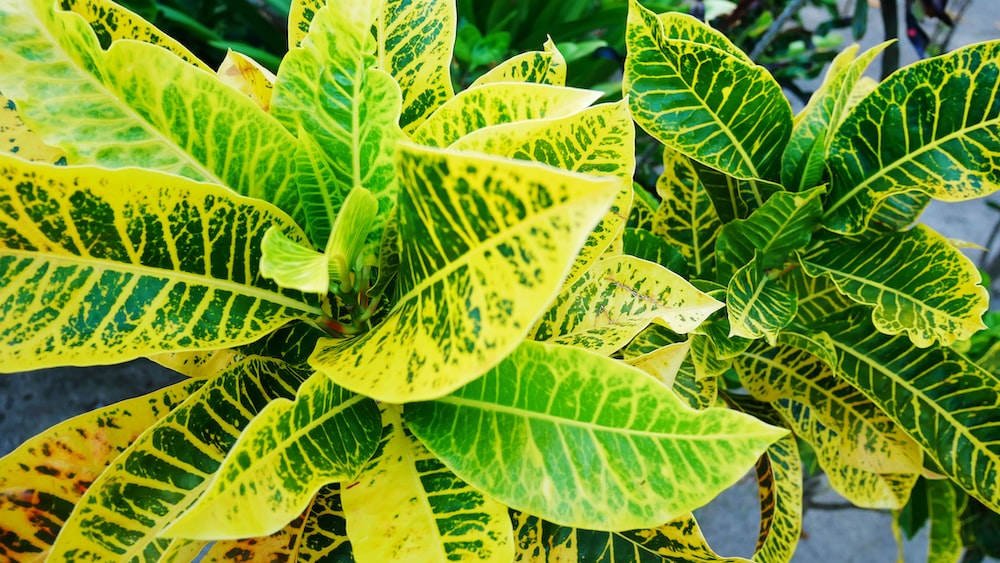 Pentas
You may find pentas in the garden store under other common names such as Egyptian star flower, star cluster, or starflower. And pentas is a cheerful star-shaped nectar-rich flower.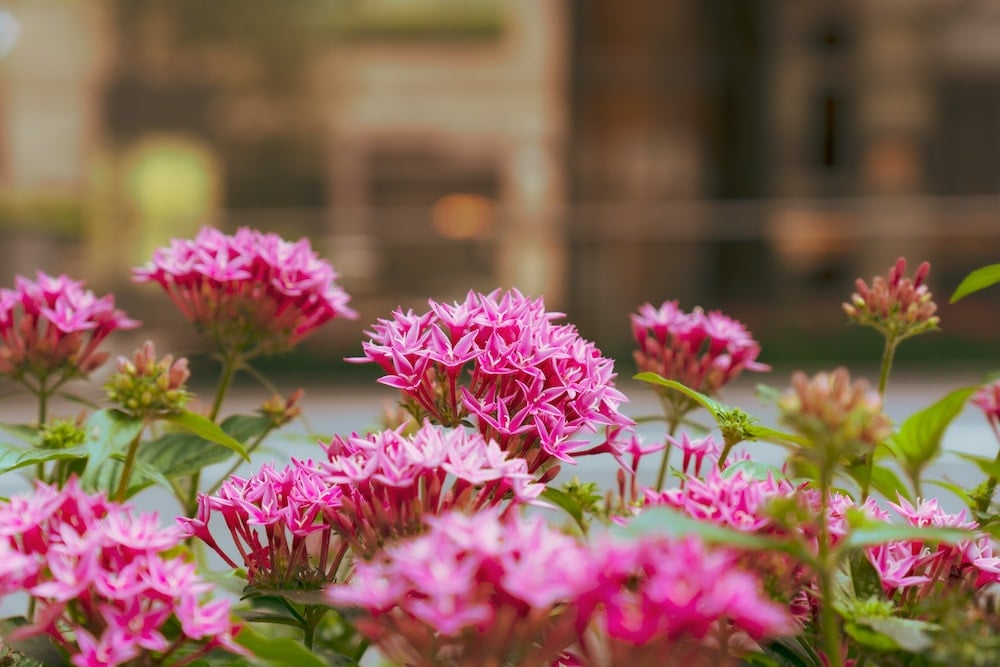 Lantana
Lantana continuously blooms in warm, sunny weather and exhibits drought resistance. And it also suffered a bad rap as being invasive in warm areas, but it reduces the cultivar's ability like 'new gold' to spread.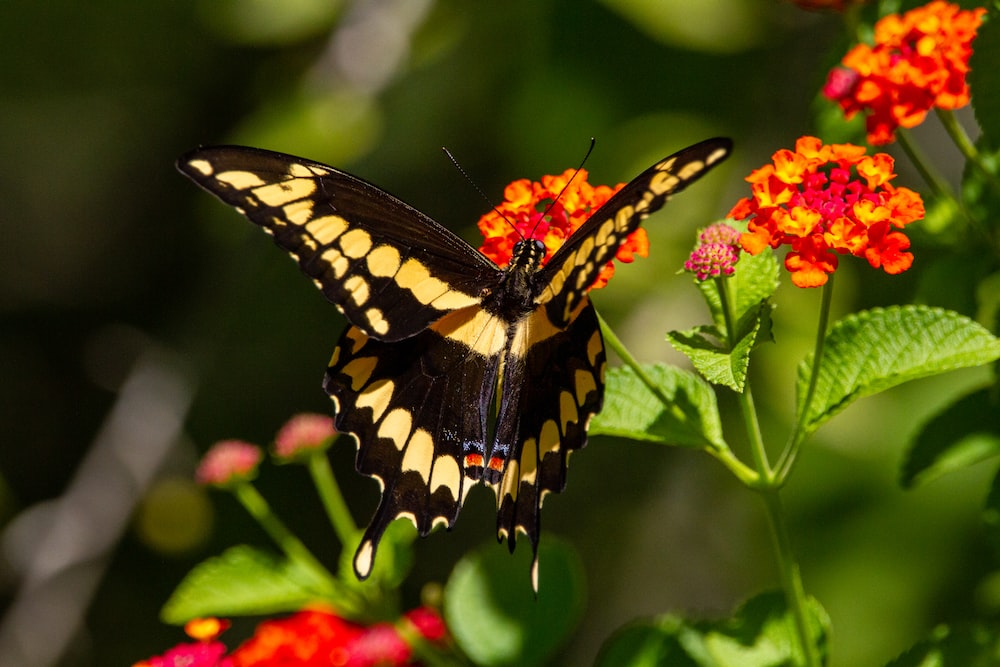 Coleus
the expansion of new cultivars on the market over these years only means there are a lot of leaf colors to match any garden design. You can grow coleus in shade or sun, but always keep the water widely distributed to the soil for best plant growth and have in mind the root systems to avoid soil erosion. And also take good care of other plant organs and plant parts.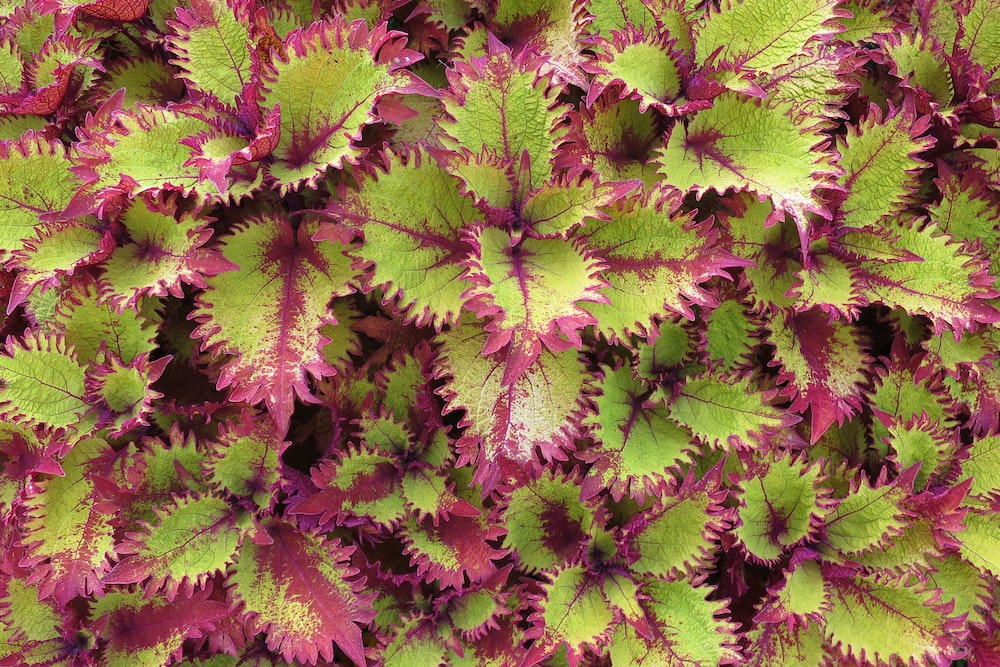 Bromeliad
This plant usually grows indoors as house plants, but they may also do well in warm weather outdoors. And it can also be a fun accent to your outdoor space because of its strappy tropical leaves.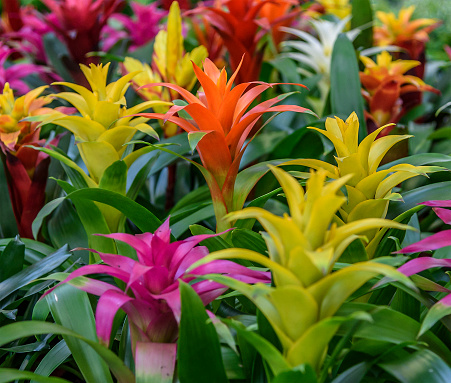 Caladium
Not many plants will put on a great show in full shade, but caladiums are an exception, but they dont like cold weather because its bulb will not grow or it will grow slowly in cool soil.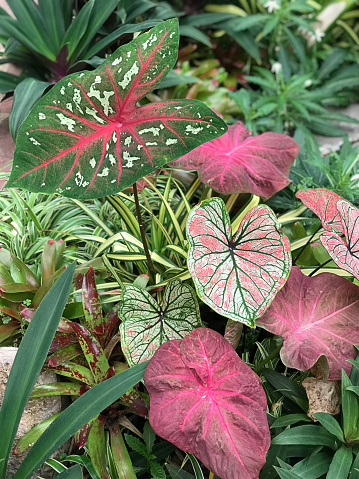 Heliotrope
What's better, the showy violet blossom cluster or the sweet cherry-vanilla scent? This plant is a low-maintenance flower that you can just plant in pots and containers, this flower is not also prone to any diseases.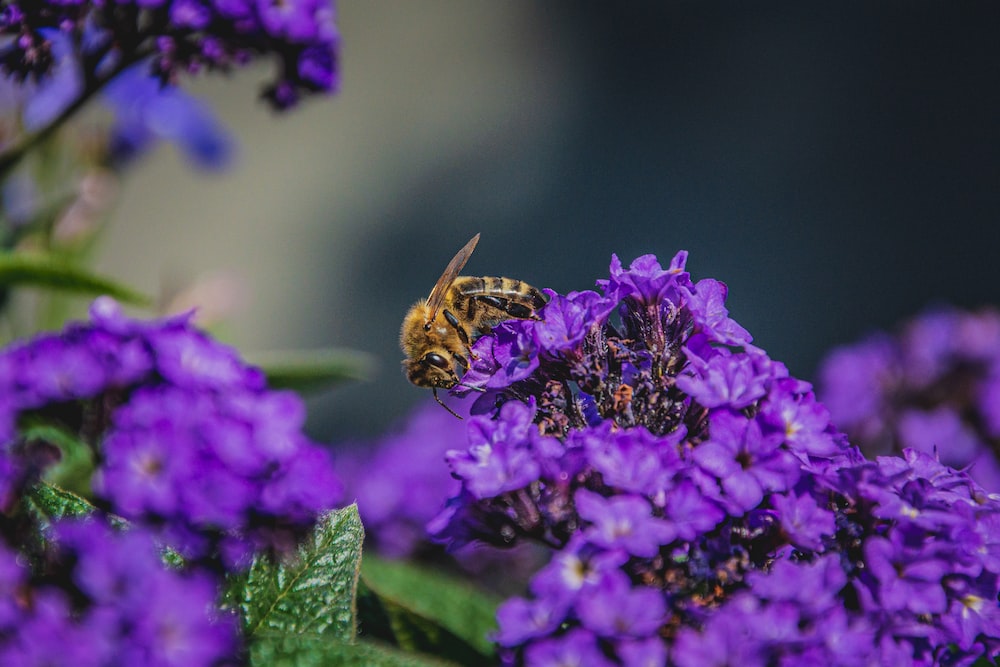 Hibiscus
Hibiscus is one of the favorite flowers in the garden because of its bright colors and massive blooms. Just always keep in mind to provide a ton of sunshine and water to keep its bold blossoms, but the tropical hibiscus is very sensitive to cold temperatures.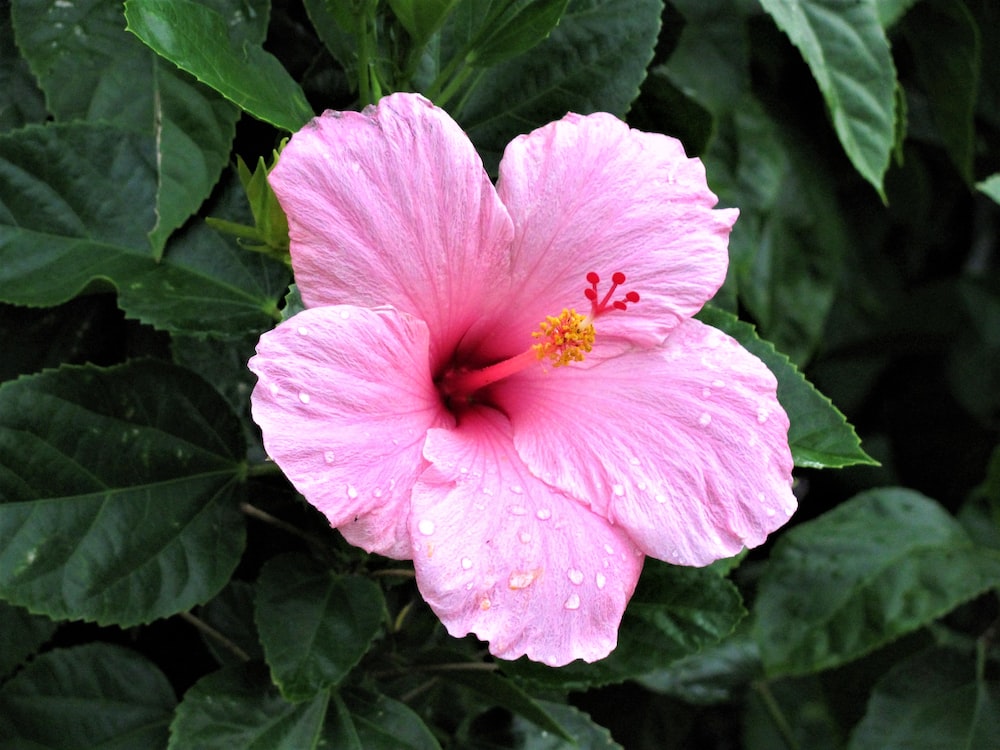 Cannas
This plant commands attention whenever it grows. It is also a very thirsty and hungry plant, so always keep it moist and feed them with a fertilizer that will help them reach its potential.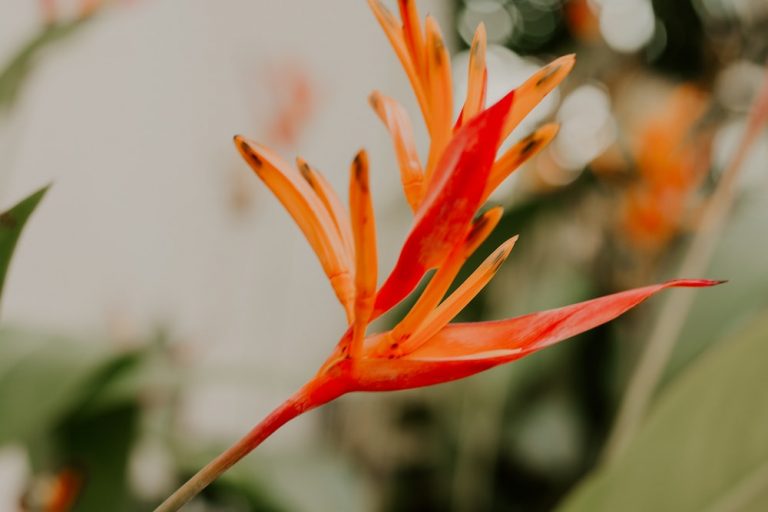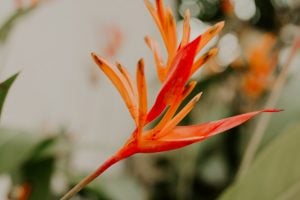 Golden Bamboo
This is a stunning privacy plant, but sometimes, because of its rapidly growing rhizomes, it invades the garden.
Suggested Read: Another Step Of Amore Into A Greener Community
Suggested Read: Making A Cup Of Joe For The Mastersuite
Suggested Read: How To Maximize Your Outdoor Spaces
Suggested Read: Backyard Easter Egg Hunting Ideas