Property
Pre-Selling Lots in Lausanne | Luxury Lot
Start at 27,221,000
Imagine having a piece of real estate in the prestigious neighborhood of Lausanne at Crosswinds Tagaytay. A property in the Philippines with an international feel might be yours to own if you purchase one of the pre selling lots for sale in Tagaytay.
Every morning, you will wake up to the smell of the pine cones, which will be accompanied by a brisk breeze – It is the luxury living you can experience in Crosswinds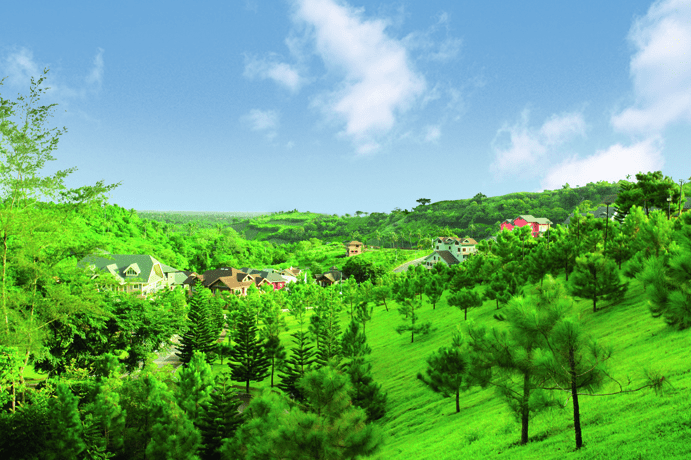 It is certain to be a profitable real estate property investment in the future as a result of the planned growth of vineyards, strawberry farms, and wineries that could possibly arise aside from having thematic restaurants and coffee shops within this world-class community.
In addition to being an excellent investment, purchasing a pre selling lots for sale in Tagaytay affords you the opportunity to build a home in the Swiss chalet style on the lot, which you can use as a retirement residence or a vacation retreat whenever you like.
A Beautiful View for the Privileged Few in Lausanne at Crosswinds | Pre Selling Lots For Sale in Tagaytay
An ultra-premium selection of pre selling lots for sale in Tagaytay is made available in Lausanne. These lots will undoubtedly stand out as a cut of a beautiful place, which makes Lausanne an ideal choice for discerning buyers who want to live surrounded by nature but within the comforts of city life and accessibility to establishments and road infrastructures while remaining away from the madding crowd.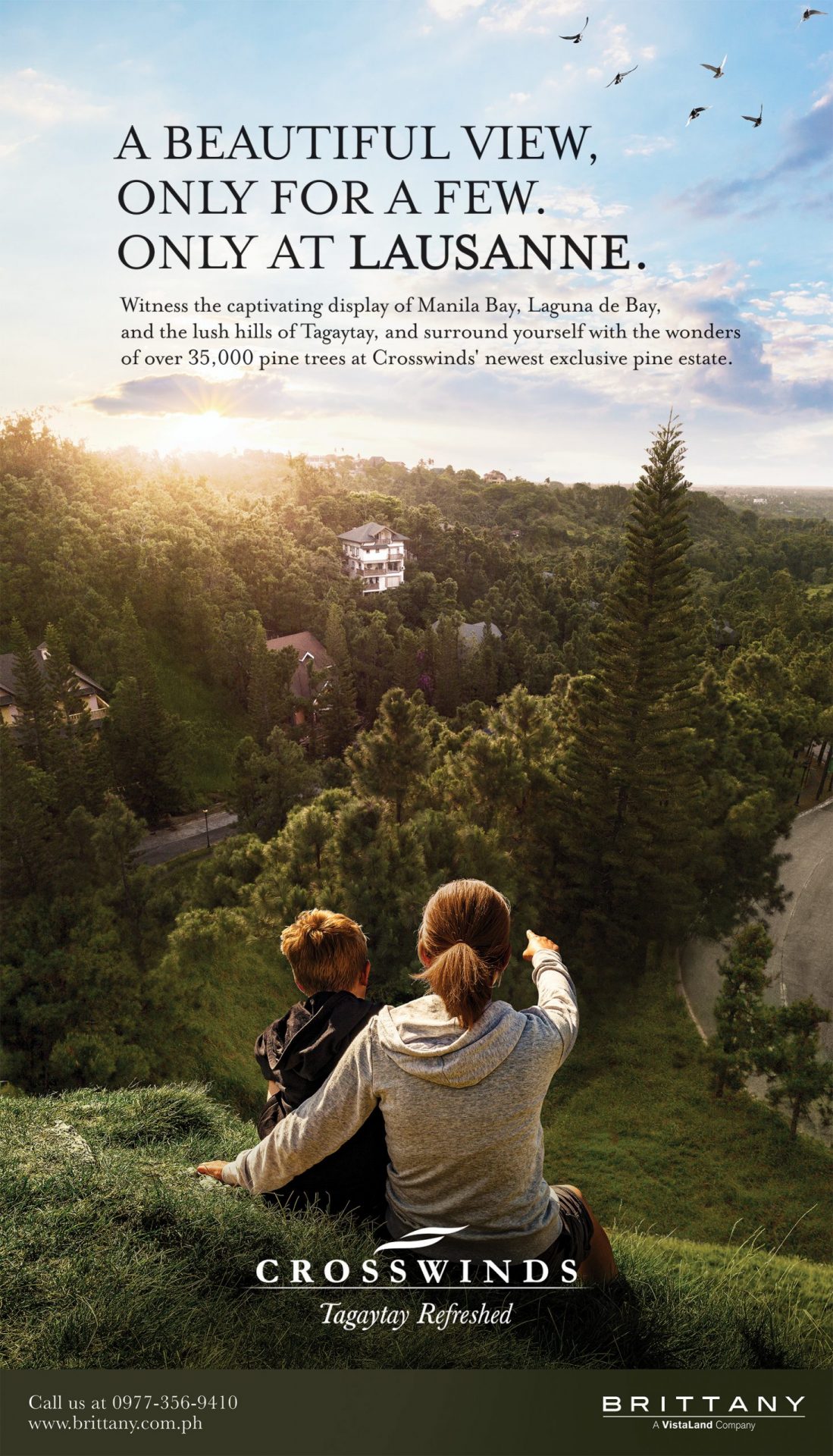 The sizes of the lots range from 400 to 600 square meters, making them perfect for future, permanent dwellings that are located outside of Metro Manila as the world moves towards an era following a pandemic.
The first phase of the project will consist of 75 lots and 26 land cuts, which will be spread out across 6.5 hectares of developed land.
A portion of the whole master plan includes a commercial area, leisure parks, and amenities to add value to the lots you are about to invest in.
Aside from thematic coffee shops, dining area, and pine trees, what makes Crosswinds Tagaytay's location standout?
The most recent addition to the master plan for Crosswinds Tagaytay is a large 24-hectare complex consisting of undulating hills with entrancing panoramic views of the verdant hills of Tagaytay, the peaceful Laguna de Bay, the metropolis of Metro Manila, and the beautiful horizon where the sky and land meet. This complex is the most recent addition to Crosswinds Tagaytay.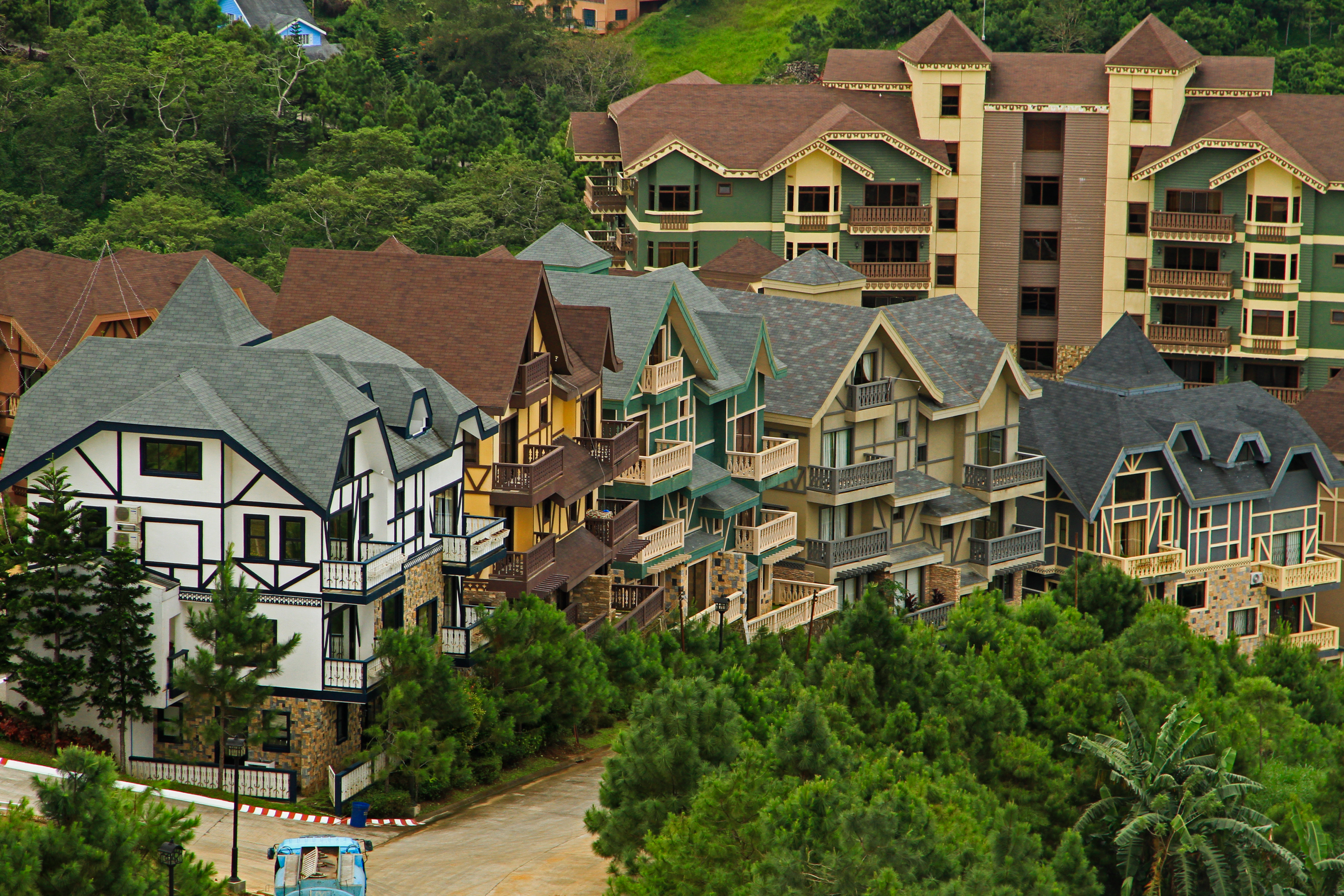 Why should you invest in our Pre Selling Lots For Sale in Tagaytay?
The picturesque scenery that Lausanne has to offer makes you want to really invest in its luxury properties, and it definitely has a different mood from Tagaytay, which has over 35,000 pine trees that will definitely leave you in amazement and make you want to return on this surreal paradise over and over again.
This makes you realize that there is another part of Tagaytay that shouts world-class other than the view of Taal Volcano on the other side.
A Swiss-inspired community near to Metro Manila – Crosswinds Tagaytay
The growing development of Lausanne at Crosswinds, which is situated along the private community's natural slopes, is really highlighted by the Swiss-themed neighborhood of Crosswinds Tagaytay, which is modeled after the beautiful landscapes of Switzerland.
You will undoubtedly get the feeling that you have already left the Philippines and been transported to a completely different location in a single instant.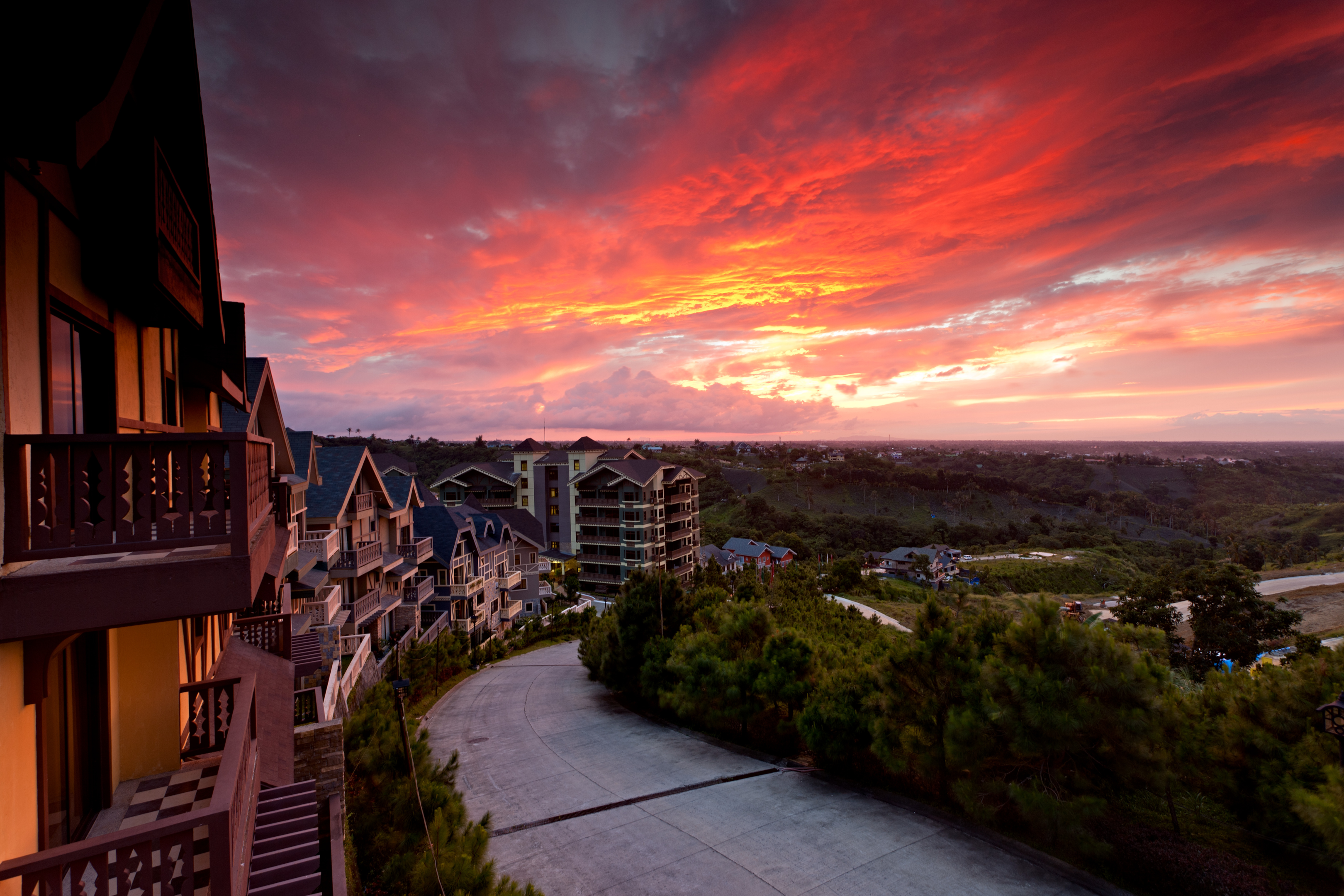 Crosswinds Tagaytay conjures up images of a well-liked tourist site that you would like to return to again and again because of its location, which lends Tagaytay an aura of renewed vigor. As a result of this, you will want to visit Crosswinds Tagaytay more than once and purchase one of our pre selling lots for sale in Tagaytay.
World-class Amenities within the Swiss-inspired community of Crosswinds Tagaytay
If you have high-quality features and an outstanding amenity center, you can focus more time and effort on other critical issues, such as ensuring that residents enjoy an exceptional standard of life.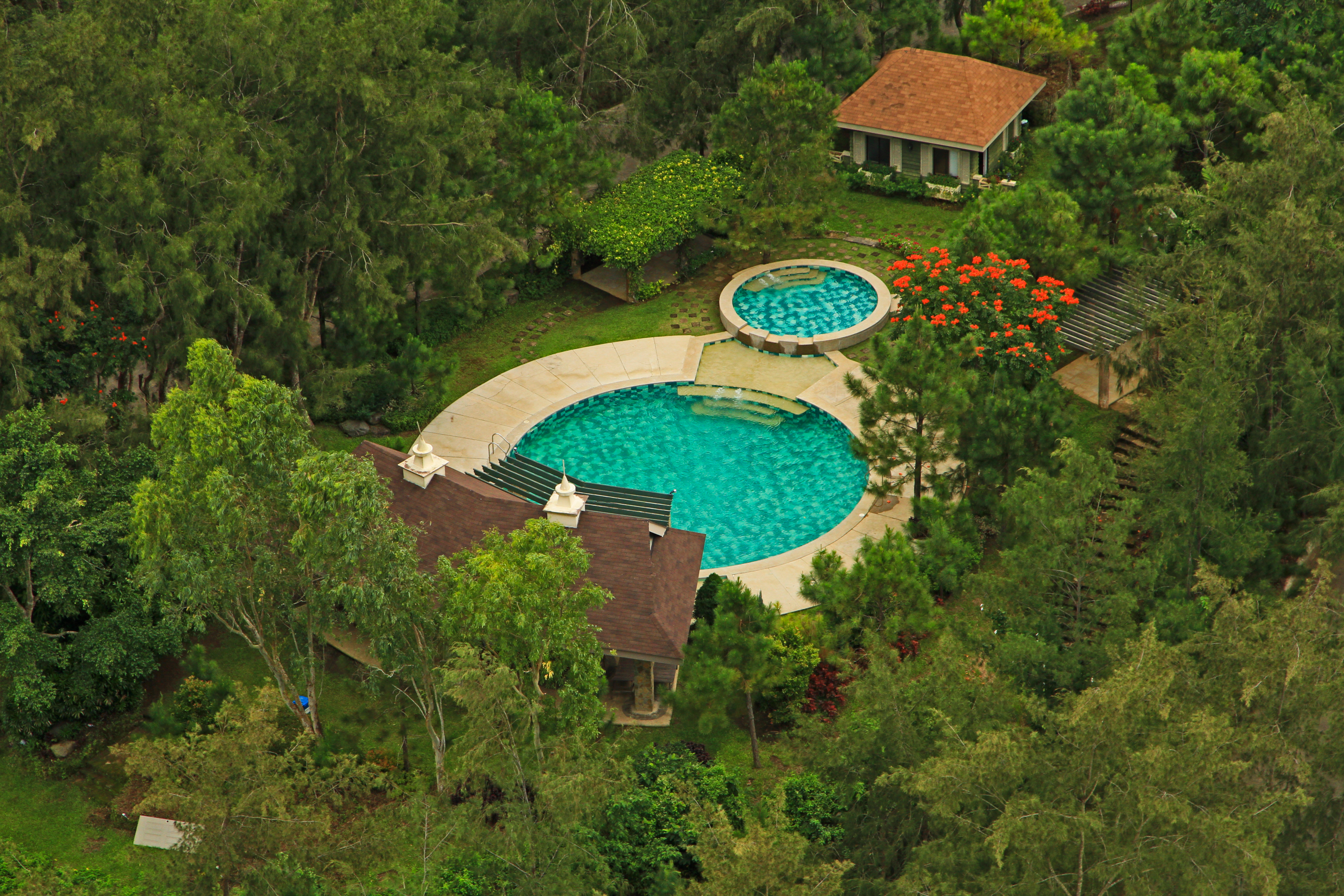 There are numerous ways in which you and your community can profit from this. It is not necessary to sacrifice a tranquil existence in order to enjoy the convenience of having everything you need and desire at your fingertips while traveling. Crosswinds may make every day feel like a vacation with its clubhouse, swimming pool, Gym & Spa, event hall, neighboring themed coffee shops, and ample space for pets.
Be a luxury lot owner of Lausanne at Crosswinds Tagaytay | Contact Us
Given the perks, benefits, location, and limitless investment opportunities on buying a luxury lot for sale in Lausanne, you are now surely interested in how you would have a cup of coffee with the Sales and Marketing of Brittany Corporation to discuss with you your future investment in Lausanne at Crosswinds Tagaytay.
Brittany Corporation is located at the Crosswinds Tagaytay development in Tagaytay, Philippines.
If you have any concerns or require any additional information, feel free to contact one of the sellers of this property by sending them an email or giving them a call. You can do either of these things if you need to. You can get in touch with them by calling the number +6 917 175 9010.