BLOGS
Luxury Shower Design Trends for 2023
One of the rooms in your home that definitely needs an upgrade for 2023 is your bathroom. You use the shower on a daily basis and when it comes to bringing guests in the house, it is expected that they will use your bathroom, too. It follows, then, that the shower or bathroom area needs some upgrades now that a new year is coming. While you are in the business of providing your bathroom with an upgrade, consider turning it into a luxury shower.
Have you ever stayed overnight at a friend's house and found that you are not comfortable with their bathroom shower design? Or have you stopped taking pleasure or taking time in the shower? If so, then maybe it's time for a bathroom remodel, so you can have the perfect luxury shower at home. Simply things like brushing your teeth and scrubbing your skin with loofah can be rich experiences, given the right shower design.
Shower designs, as well as bathroom design tips, for your luxury house will be listed in this article. Luxury property Philippines in a high end residential property should be up-to-date with these shower design trends.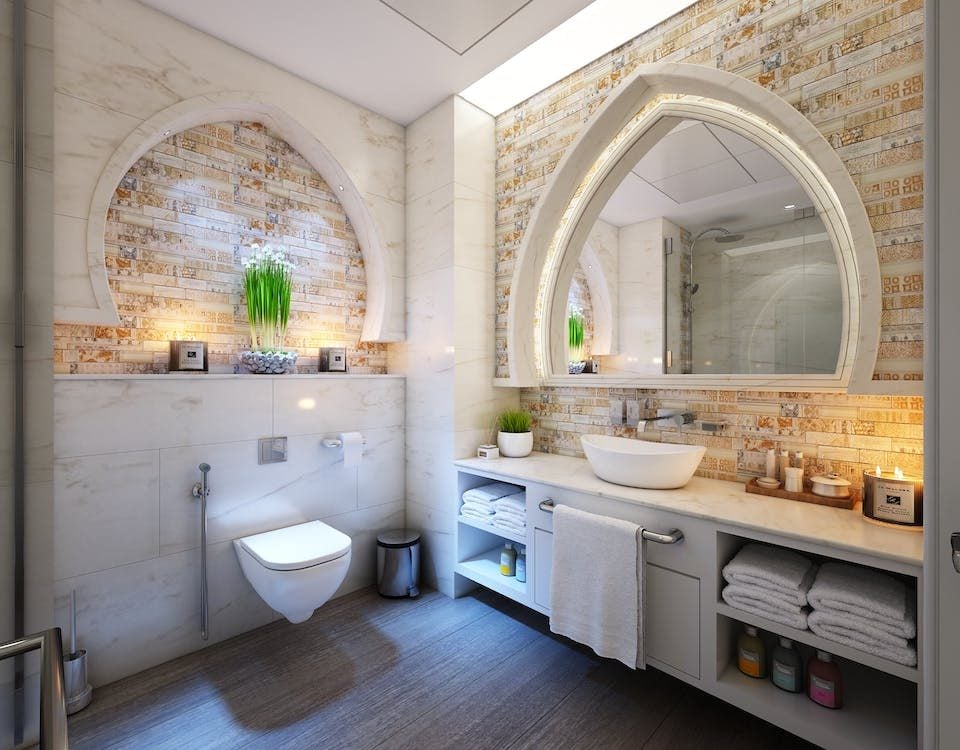 Area Rug
An area rug just outside the shower area will give a spa like appeal to the room. A rug is a must for any bathroom in luxury real estate, and an area rug not only will serve its function, but it will also give an illusion that the bathroom is more spacious than it actually is.
An area rug is a good thing to dry yourself on. You can place it near a built in bench or a bathroom couch to let you sit down while you towel off your toes. You can also just sit down for a while with your feet on the soft rug to help you relax in your luxury house after a stressful day.
Open-Spout Faucet
One small fixture in the bathroom that can definitely transform it is an open-spout faucet. You will not usually see them in a bathroom of just any house, so there is a sense of novelty in them. It is one of the genius ideas for a sink, because it mimics nature, in a sense that it looks like a miniature waterfall.
All houses in the Philippines should have open-spout faucets in the bathroom. It will add a wow-factor to the space, even if the rest of the room is not special. Plus, it may just encourage the kids to wash their hands and brush their teeth more, because it's just more fun using this type of faucet.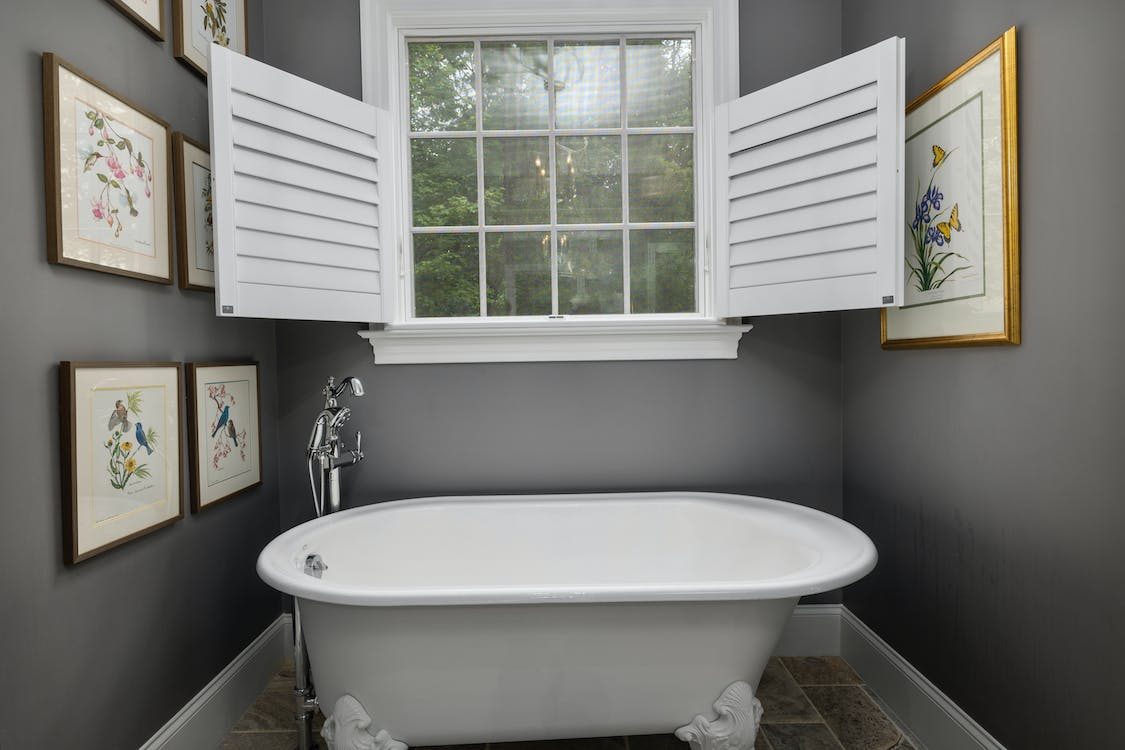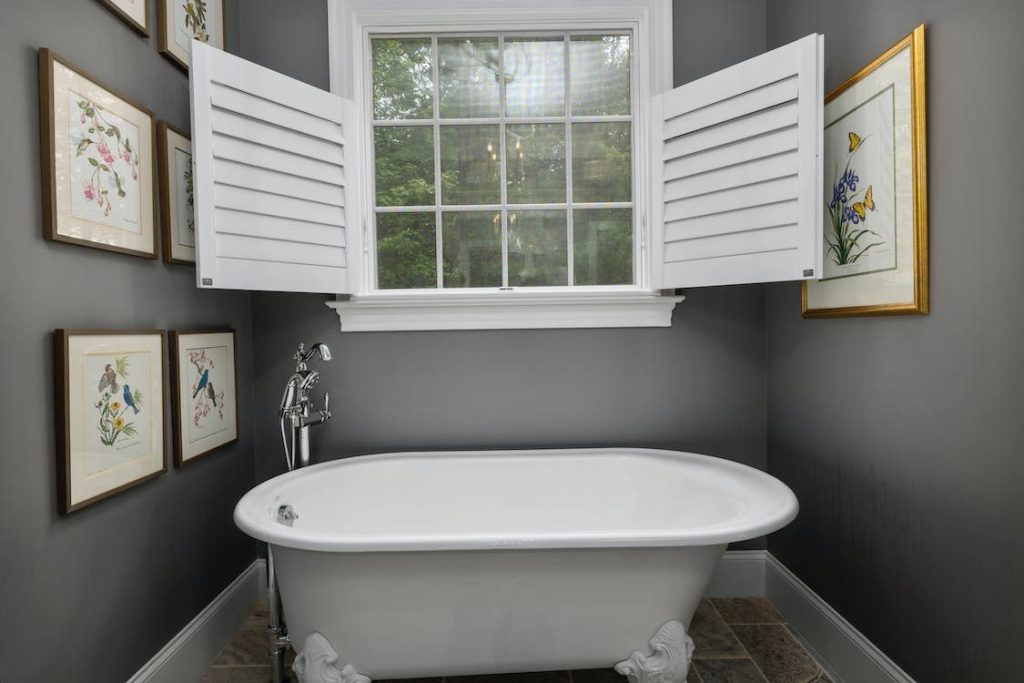 Bathroom Artwork
An artwork, like a painting, will create a vision of culture for any part of houses in the Philippines. Your walk in shower may not be the first place that comes to mind when thinking of where to put a painting, but an art piece definitely has a place in the luxury shower.
A lot of people like to do some reflecting in the shower. In fact, some of the best ideas for, say, a business or a solution to a problem are ideas that come to people while they are in the shower. The shower is a good place to blow off steam and just think. The toilet is another one, so make sure to place the artwork strategically opposite the toilet, opposite a tub, or across the shower with a glass wall.
If you think that an artwork is too colorful for a shower, then consider getting something that is black and white. Just make sure to frame wall artworks well, so that the moisture in a shower will not degrade the quality of the painting or the sketch.
Indoor Plants
Indoor plants are still in style and if you haven't yet, make sure to add at least one in your shower and bath area. A plant will make a bathroom, even a small bathroom, lively. All your bathroom fixtures, like your bathtub, mirror, and cabinets, may be in simple, definite, minimalist shapes, so an indoor plant with its branches and intricate figure will give some contrast.
Some indoor plants, like the snake plant and the monstera deliciosa, are known to purify air in any room very well. Consider these two for your bathroom to help freshen the air and remove pungent smells that you do not want in a high end residential property. The two plants mentioned do not need sunlight to thrive, so they are perfect indoors.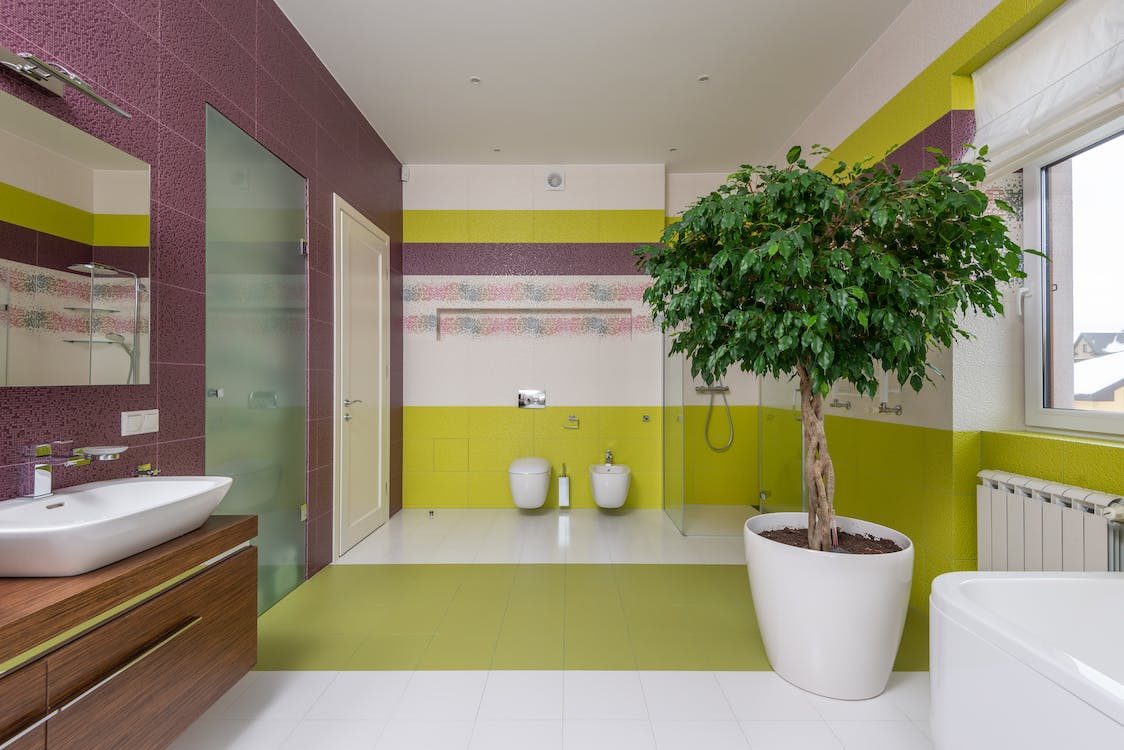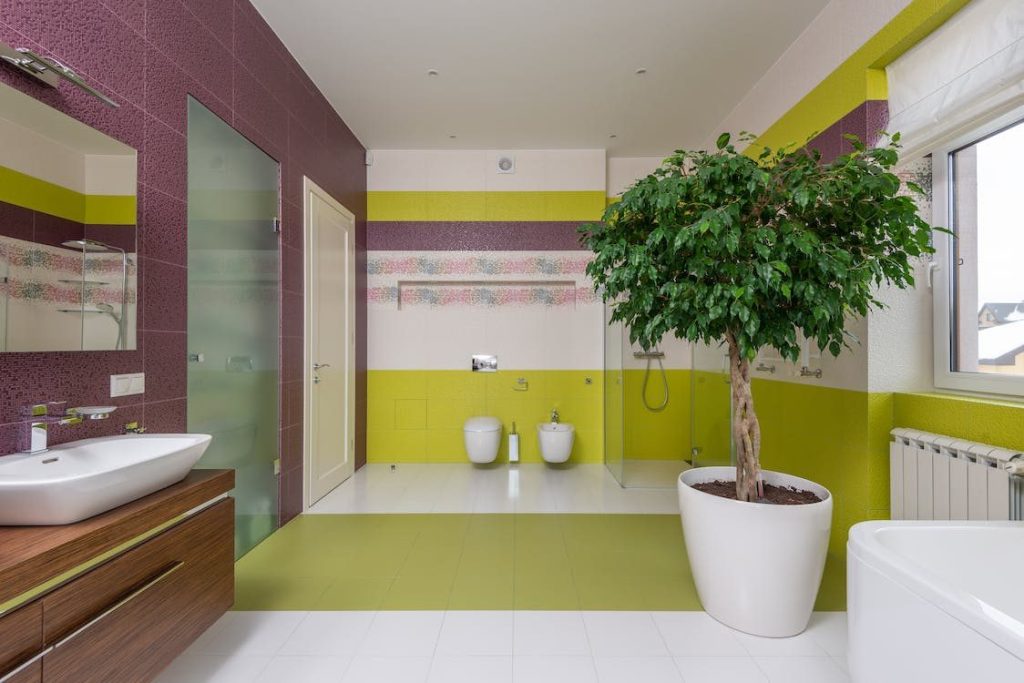 Glass Shower
Glass showers are getting more and more popular from the day they became a thing in luxury real estate. This luxury shower idea is sleek. It makes the room look spacious and modern, so have the tiled wall dividers in your primary bath and have them replaced with a glass divider. This will also eliminate the fear that some people have that someone may be on the other side of the room, just behind the wall or a shower curtain.
If you want your luxury shower to appear sleeker, consider a borderless glass shower to further minimize the details. Just do not go with a doorless walk in shower, as this bathroom type is impractical.
Backlit Mirror
A mirror with built in lighting is the new in when it comes to choosing mirrors to be placed in the bathroom. The extra illumination will make you feel like a model or a film star getting ready for a scene or the catwalk. The light will help give more definition to the reflection that you will see in the mirror.
There is no need for a vanity in your room if the sink and the mirror are already top-notch. People in luxury property Philippines will definitely benefit from backlit mirrors, as they can leave their bathroom with more confidence than usual, because of a simple upgrade.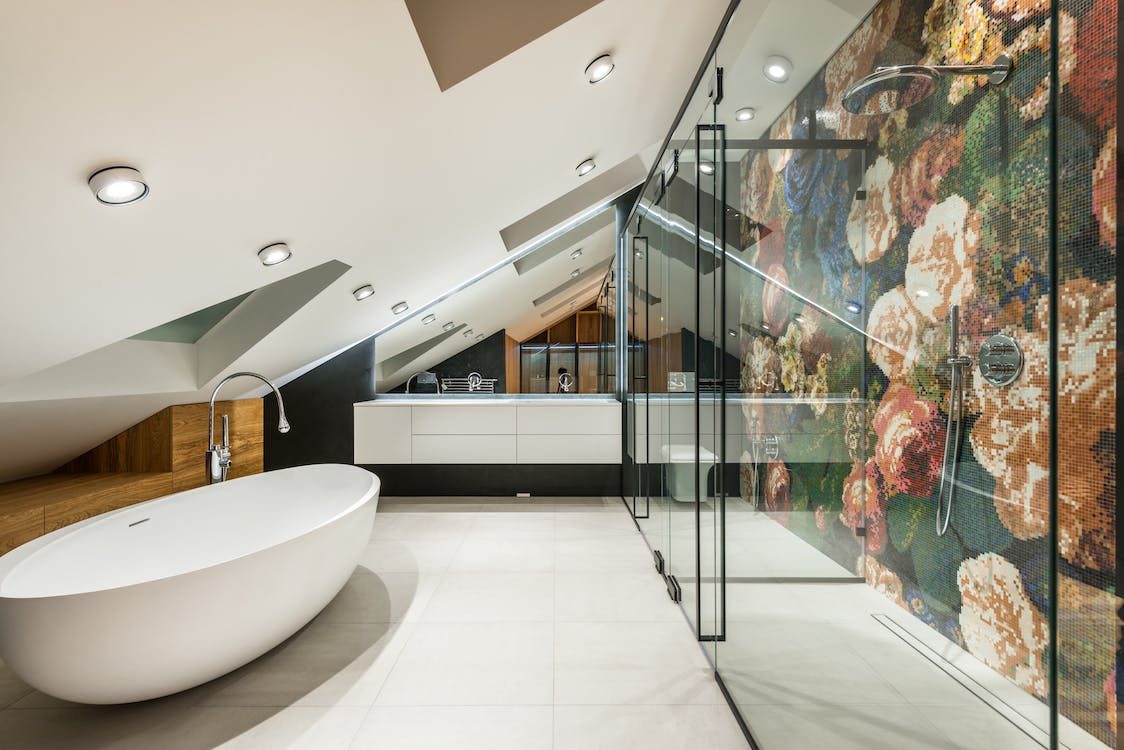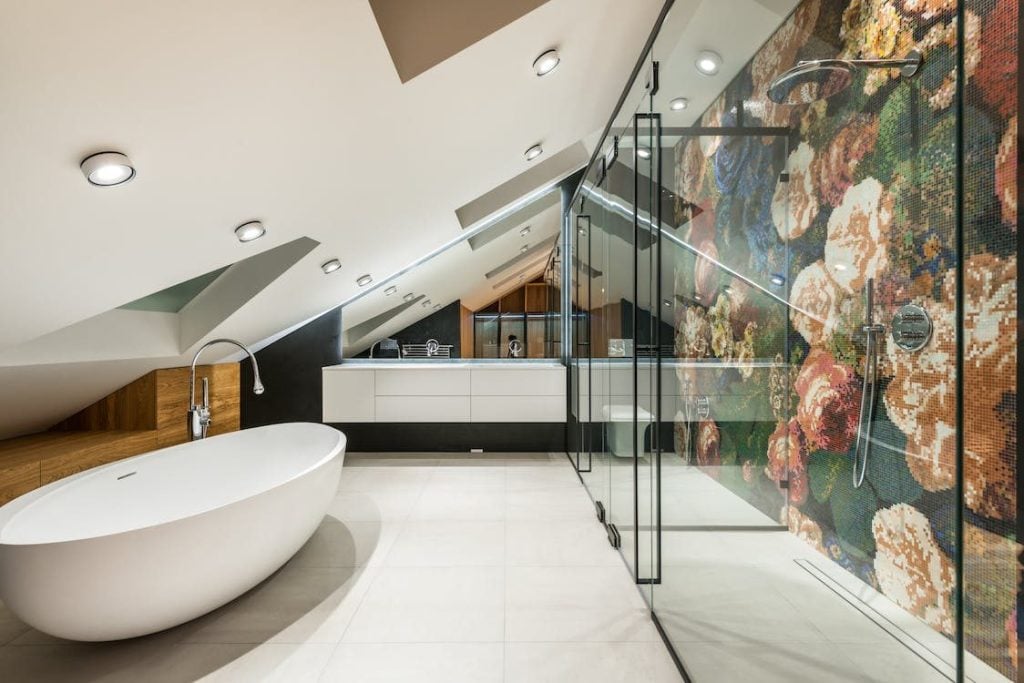 Sea Hues
Plants and miniature waterfalls have already been mentioned. To further make your shower look like nature, go with rich sea colors for the ultimate shower experience in your luxury property Philippines. Houses in the Philippines, especially ones in beautiful areas like Tagaytay and Baguio, are surrounded by nature, so it makes sense that the inside of the houses also looks in touch with nature.
A deep shade of blue will make your shower something like a dip in the sea. Consider this hue on the tile of the walls and the floor. Rich colors also give an impression of wealth, so better get your luxury house updated on the colors of high end residential property.
Conclusion
The bathroom and luxury shower ideas in this article are great for houses in the Philippines, because of their captivating designs, functionality, and appeal. With the right upgrades, a plain and simple bathroom can be transformed into a luxury shower fit for luxury real estate.
If you are interested in having a luxury home of your own, visit the Brittany Corporation website. They also have Facebook, Twitter, Instagram, and LinkedIn accounts that can keep you updated about their latest thematic offerings.
Suggested Read:Bathroom Remodeling Ideas For Your Luxury Home
Suggested Read: 10 Steps To A More Eco-Friendly Lifestyle
Suggested Read: 10 Best Colors For Your Bathroom Walls
Suggested Read: American Home Interior Design Trends
Suggested Read: Bathroom Fixtures You Must Have