BLOGS
Bathroom Fixtures You Must Have
Whether people like it or not, they will spend a lot of time in their lives in their bathrooms. The bathroom, aside from being a space for cleaning one's body, can feel like a safe space to be in. In the shower, for example, one can stand there naked, thinking of his problems or his next business move. People into self-care might also consider spending some quality alone time in the bathtub, sipping on a drink while watching a movie. This is even where people are comfortable looking at their insecurities or checking themselves out in the mirror, depending on their confidence levels.
There are many things people do in front of their bathroom mirrors that can affect the rest of their day.
The importance of the bathroom cannot be stressed enough whenever thinking about all the things and all the thoughts that go in there. A fabulous bathroom can be a great asset to one's house, as it can drastically improve one's lifestyle and impress the guests and in-laws.
The bathroom is one of the rooms where homeowners can get creative when having a new home designed or an old one renovated because there are just a lot of fixtures that one can put into making their homes just a little more special.
In this article, some brilliant trends in bathroom interior design will be showcased. Bathroom fixtures can be functional, but they can make one's home a lot more inviting and aesthetically pleasing to everyone. Having a great home means going beyond the cliches that nine out of ten houses have, so read on to be more acquainted with the bathroom interior design trends that you would find in the most beautiful houses in the Philippines. If you are looking for luxury real estate, luxury condominiums, and house and lot for sale, consider Brittany Corporation. Brittany homes are sure to satisfy those who have a taste for luxury.
Curved Showers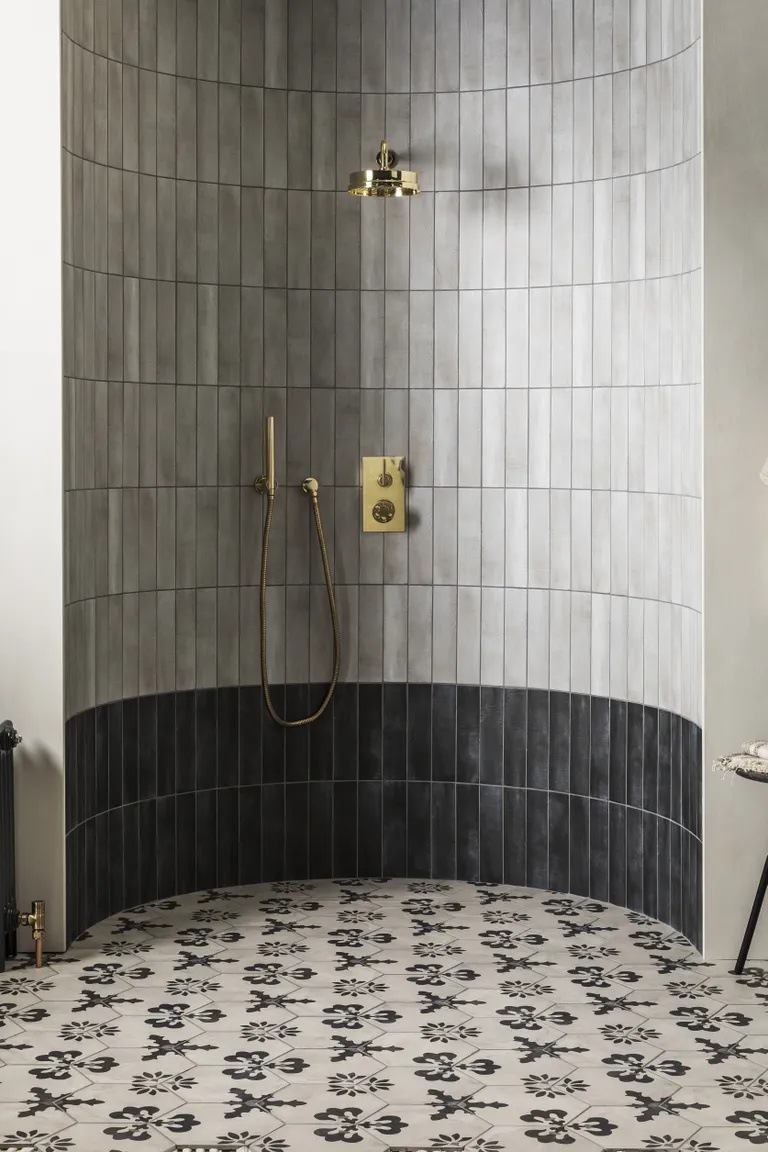 Ditch the square shower space, and go with a rounded one.
A curved shower is one of the top bathroom fixtures that can turn a home from "just another house" to luxury real estate. It can make one feel like she is cleaning up in an art museum or a royal residence. It also gives a theatrical feel, so one can belt out those high notes more confidently while showering. It can also make the space look more prominent because it eliminates the impression of being confined by just four walls.
Wall-Mounted Toilet Bowl
Go wall-mounted, for a shopping-mall vibe. | Photo from Geberit North America
One way to make a toilet look fancier is to have it mounted on the wall. This is perfect for those going for a minimalist vibe while maintaining the bathroom's expensive look. Aside from looking simply great, it can also save space in the bathroom, and it is a lot easier to clean than standard toilets. This is the future of toilets and should always be considered for luxury condominiums and the most beautiful houses in the Philippines, like Brittany homes.
Art in the Bathroom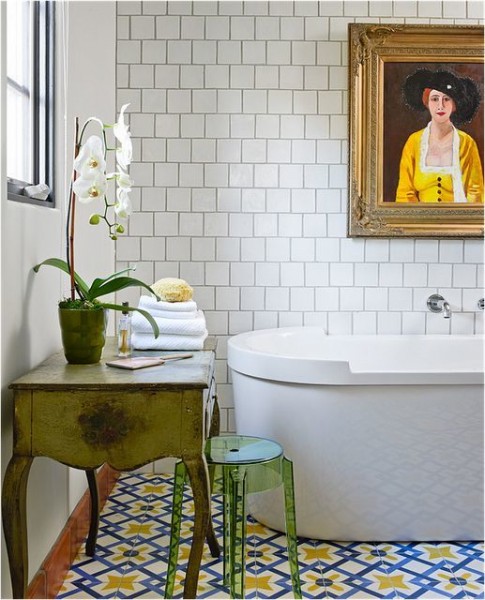 Consider paintings for a more sophisticated look.
Artworks are typically considered for the living room, where everybody, including the guests, can see them, but everybody goes into the bathroom, too, so it is also a great space to display those art pieces. The bathroom is often where people get their best ideas, be it for their businesses, love letters, and even scientific inventions. Having some artworks as bathroom fixtures can inspire people even more as they look at them. This is also a great way to accentuate some plain bathroom tiles.
Clawfoot Bathtub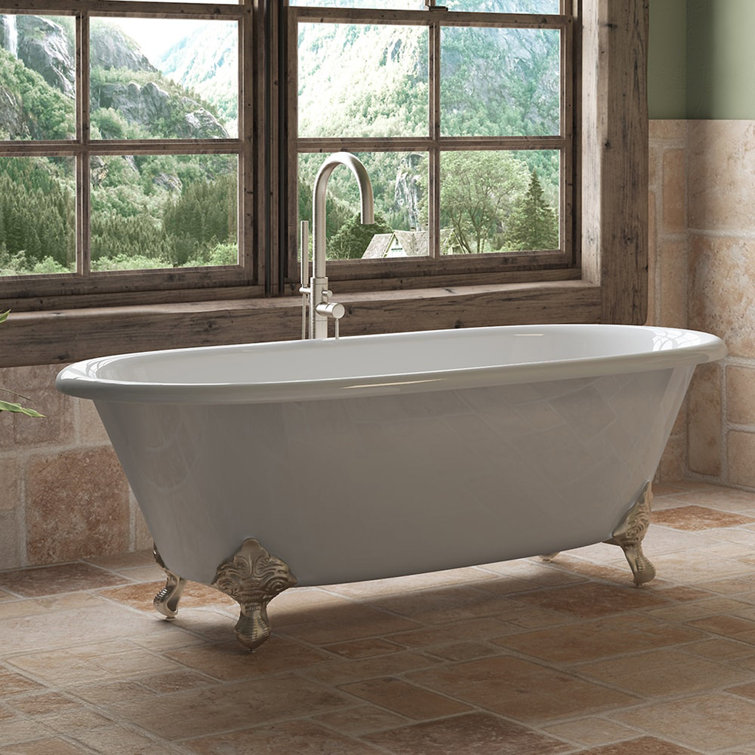 Make vintage look modern with clawfoot bathtubs.
This is one of the old bathroom interior design trends making a comeback. Clawfoot bathtubs have a place in the modern bathroom because they are always impressive, and they give a lot of personality to the bathroom. This is one of the bathroom fixtures that never went out of style, as it can make an ordinary bathroom look regal.
Plant Box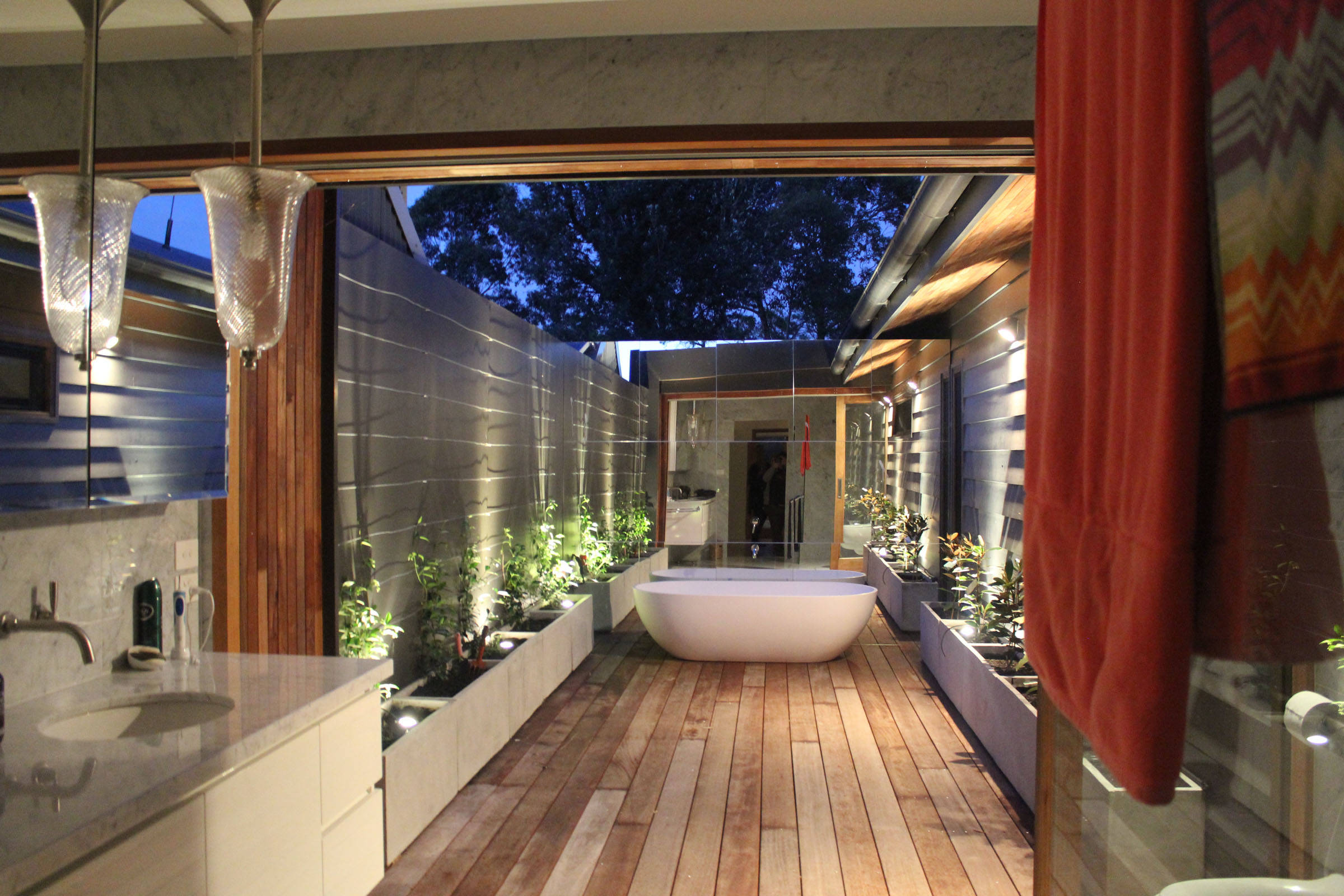 There is a space for plants anywhere in the house.
Plants are never inappropriate in any room, and the bathroom is one of the best places to put those indoor plants. Bathroom interior design is now more fun and adventurous than before since there are a lot of plants to choose from, all of them giving different appeals and benefits. The best choices are the ones that are easy to maintain and have no need for a lot of sunlight, like snake plants. Many plants can also purify the air in your room, making the space fresher and eliminating unwanted odors. If you do not feel like committing to plants in the bathroom just yet, you can start with a few small potted plants on the sink or beside the tub.
Fish Tank
A bathroom is a great place for your swimming friends. | Photo from If It's Hip, It's Here
This is one of the bathroom fixtures that will surely give the place a wow factor. It is a great way to deviate from other fish owners, who usually just put their pets in a bowl or an aquarium in their living room or the bedroom. Let your cat or your dog roam free in the living room, but try having a big fish tank in the bathroom for a more natural and adventurous appeal.
Outshine all your friends' houses by living in one of the most beautiful houses in the Philippines. Check out Brittany Corporation for some luxury real estate, luxury condominiums, and house and lot for sale. Go have a fantastic aquatic display in your own luxury home soon. The best fish tanks definitely have a space in Brittany homes.
Multiple Shower-Head System
Why make do with one, when you can have more?
This is a great bathroom interior design trend that one should definitely consider, to enhance a mundane showering experience into something special. Not only can it make showering fresher, sexier, and more fun, but it is also perfect for the days that one is in a hurry – no need to skip cleaning some parts, because multiple shower heads can give one a quick whole-body shower. Such bathroom fixtures can definitely make someone look forward to heading to the bathroom. If you like singing in the shower, then you will enjoy your imaginary concerts more with a multiple shower-head system.
Accent Walls
Liven up those plain old walls.
There are certain things where neutrality just isn't good. These include politics, social issues, and bathroom walls. Going accented is a simple way to make a bathroom look smarter and more colorful. Gone are the days wherein people were content with just tiles on the wall. There are a lot of designs out there, but the simple ones are still the best. Go with just the right amount of elegance, to avoid being tacky.
Conclusion
When it comes to buying a new home or having one renovated, the bathroom should be one of the priorities, as it can greatly improve the lives of the people using it. A family should invest in rooms that are used every day, which is why bathroom interior design is essential to have a luxury home that can make everyone feel great and comfortable.
Trends do come and go, but the ones listed here have withstood the test of time, and they will definitely look great in your bathroom this year. Go secure a house and lot for sale from Brittany Corporation and feel free to actualize all your luxury bathroom ideas there.
READ NEXT ARTICLE: THE RIGHT VANITY LIGHTING FOR YOUR BATHROOM
READ NEXT ARTICLE: THE BEST RESORT EXPERIENCE IN YOUR LUXURY HOME