BLOGS
10 Best Colors for Your Bathroom Walls
Designing an interior to achieve the style you prefer takes a lot of effort. Something as simple as color can also get complicated, especially in interior design. Every tiny aspect can have a significant impact, so you should put a lot of thought into picking each element, especially when it comes to colors.
Interior design is highly dependent on colors. To create a theme or atmosphere, choosing the right color is essential. It sets the foundation of the overall design and improves the cohesiveness of the decorations. The most important aspect that an interior designer pays attention to is color. Brittany Salesforce, the elite seller in the luxury real estate market, emphasizes having a great interior design.
Brittany living is about bringing your dream home to life. In Brittany homes, world class designs are used to elevate the lifestyle of the affluent. Interior designers pay particular attention to the color of the walls, especially in luxury homes. Aside from its effects on the overall design, the room's color can also affect your mood, so choosing the right one for the bathroom is essential.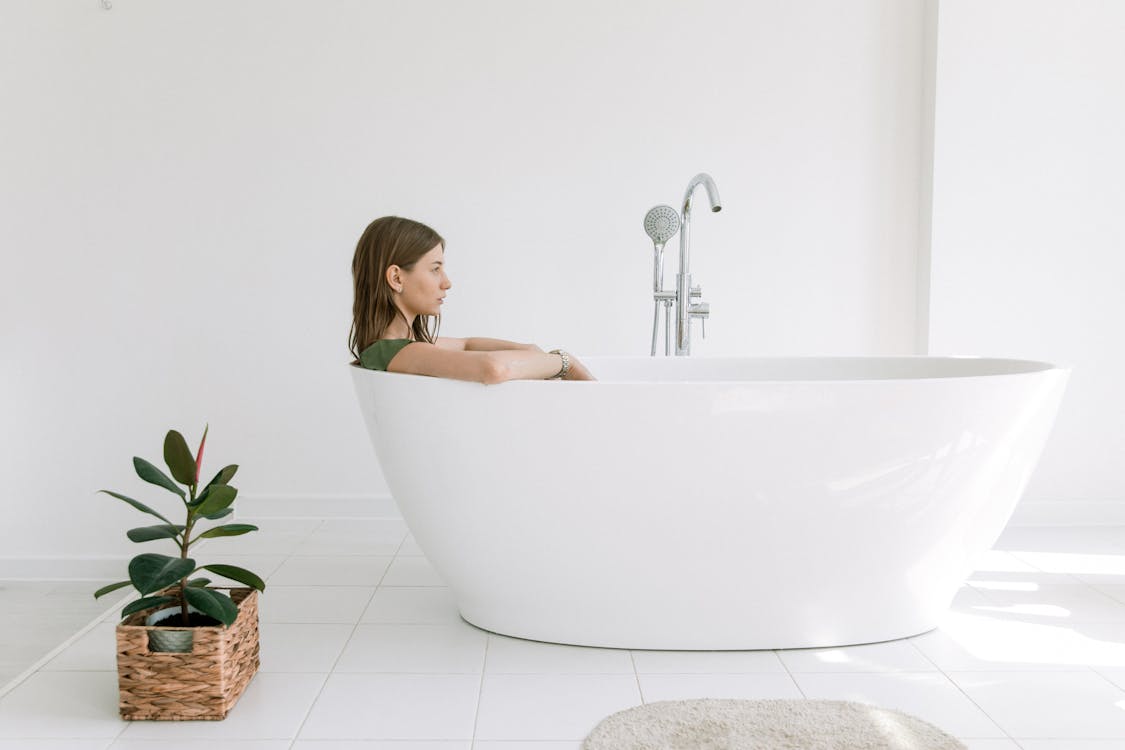 Interior Design of the Bathroom
Interior designers pay particular attention to bathrooms. This is because the interior design is often more complicated in smaller spaces. Too much or too little can ruin the theme you are going for. There are also cases where decorations and paints can easily clash in bathroom interior design. This is because the primary objective of a designer for planning the theme is not only for aesthetic purposes but for functionality as well.
Bathrooms should be designed not only to create the theme you have in mind but also to improve its functionality. To achieve unity in the interior design and functionality is the goal. In luxury real estate like Brittany homes, the color of your walls is not only a design. It is used to enhance functionality, such as creating an illusion of having ample space, a high wall, a taller ceiling, and so much more.
With Brittany living, you can expect world class interior design all over your house, even your bathroom. Bathrooms are sacred places in your home where you can escape and relax. Spending time in such an intimate space for personal care can drastically improve your mood, especially when it is designed with the theme you have in mind. Before choosing which color to paint your bathroom walls or for your tiles, you should pick first what type of atmosphere you want to achieve.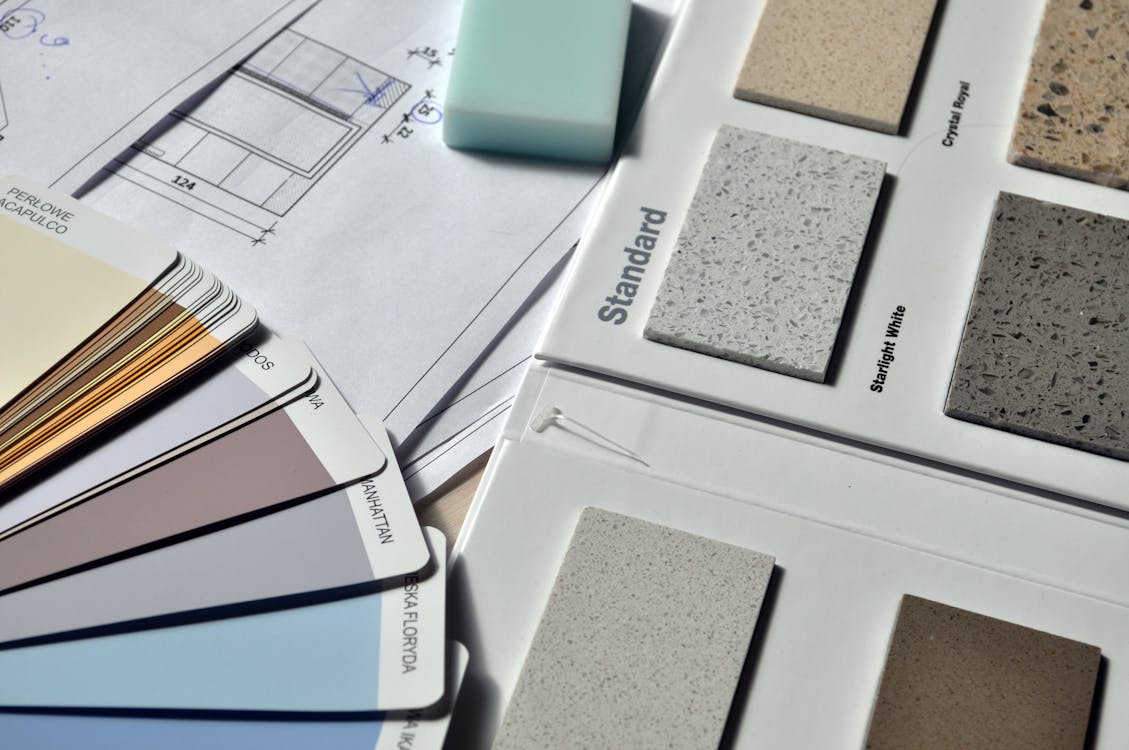 Choose Your Favorite Color for Bathroom Walls
When choosing colors for your walls, keep in mind the interior design theme or the atmosphere you want to achieve. Do you want to see a serene atmosphere that can make you feel peaceful, a bright atmosphere that energizes you, or an elegant bathroom that you can waltz into every morning? For the elite sellers, Brittany Salesforce, your dream home should suit your preferences regarding the design.
Whatever theme you have on your mind, there is a color that suits your preference. Experience Brittany living by achieving world class interior design for your bathroom. Below, we list ten of the best colors for your walls that interior designers recommend.
1. SOOTHING SAGE GREEN
Sage green is a classic choice of color for bathroom walls. It is considered elegant and has soothing effects, perfect for various types of themes. Sage green also complements multiple color palettes, making it a great choice that interior designers love.
You can pair sage green with almost any color palette. This relaxing color also gives your bathroom an outdoor feel, bringing nature closer to you. What's more, sage green improves the coolness of the atmosphere, making it perfect for refreshing baths.
Most interior designers love using sage green on the walls and on cabinets. This muted shade of green blends well while enhancing the room's theme.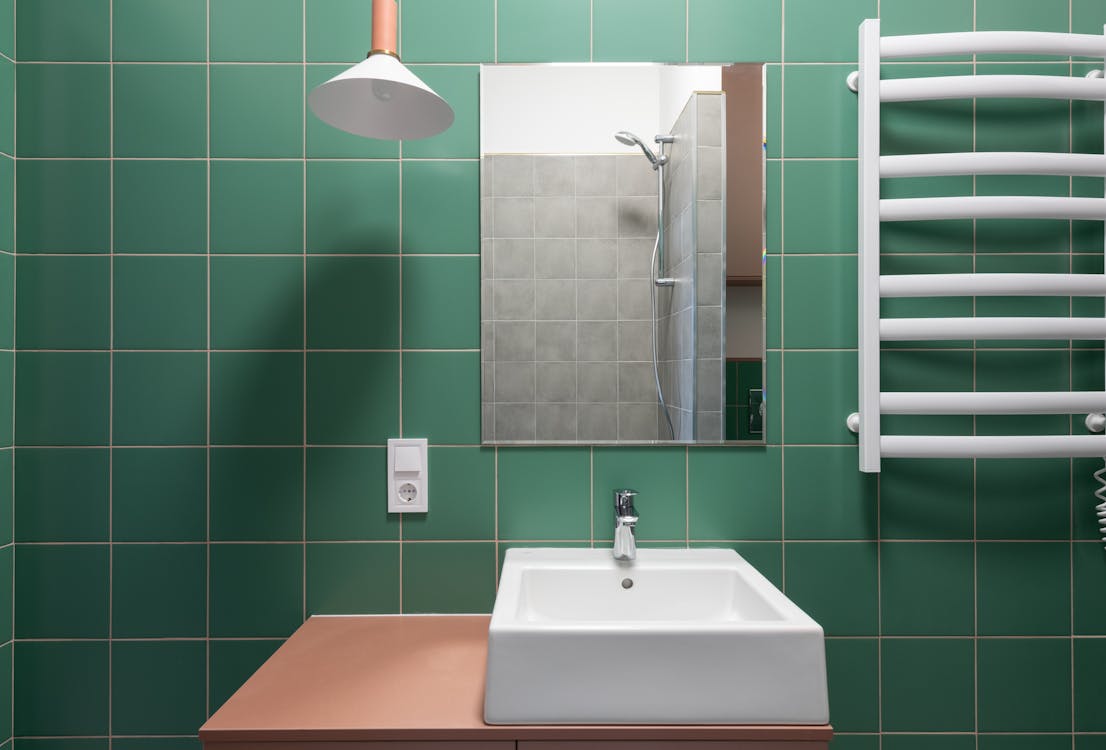 2. REFRESHING POWDER BLUE
To make your bathroom look and feel refreshing, choose cooler tones. You can never go wrong with powder blue, which is light on the eyes and brings your bathroom to life. Add a few vibrant greenery as an addition to your bathrooms, such as ferns and fig trees, and you'll enjoy every morning feeling like your bathroom is an extension of nature.
Powder blue is the color of a clear blue sky, and it just brings freshness to an otherwise small space such as bathrooms. This is an excellent color for your wall if you need to avoid making small spaces feel cramped.
3. TIMELESS WHITE
White will always be an excellent choice to use on your walls. It is perfect on the eyes, which is great for bathrooms because this is usually where you start and end your day. White also creates the illusion of having a bigger space. If you have small spaces for bathrooms, choosing white for the wall is recommended by world class interior designers. It is elegant and can highlight the appearance of accent pieces.
White improves the lighting in your bathroom as well, which is an advantage for cramped spaces. You can paint your walls white and pair it with any decoration and color palette. Your ceiling or tiles can have different colors to give the space a pop of color.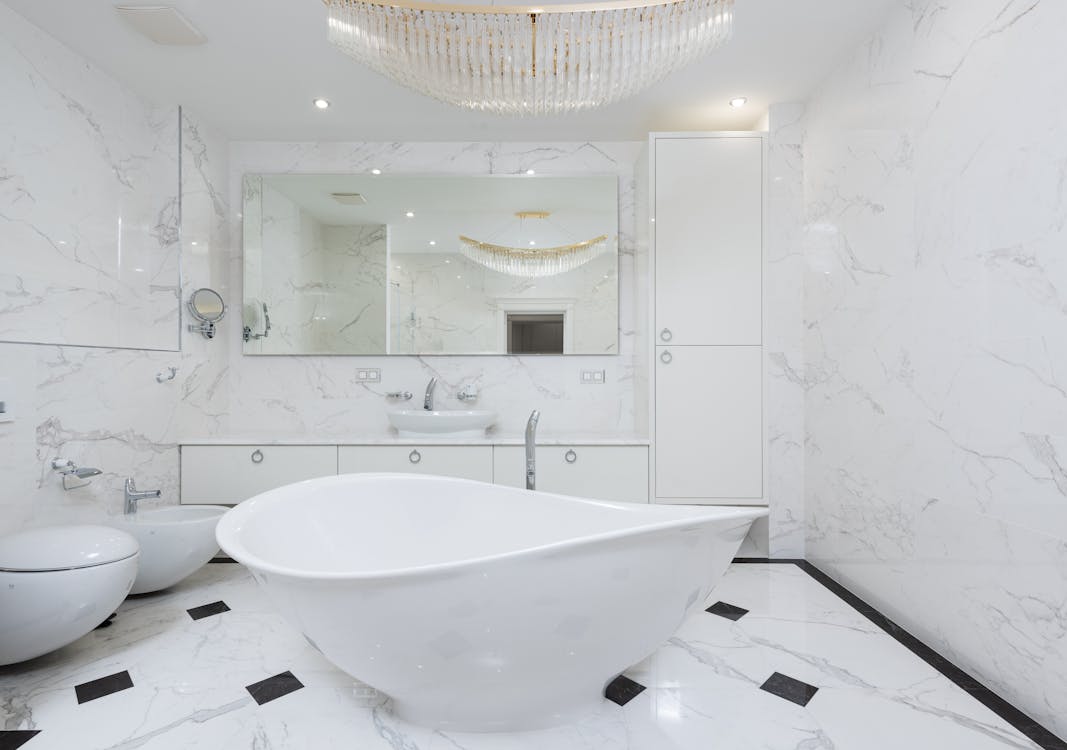 4. CLASSY NAVY BLUE
For a deeper, classy theme, you might want to choose navy blue. This is perfect for bathrooms with a classy interior design. The intensity of navy blue is great when paired with lighter colors such as white, cream, or grey. But you can also create a unique atmosphere by pairing it with brighter pop of colors like orange, yellow, gold, or even pink!
What's great about navy blue is its deep, calming effect, which is what you would want from a bathroom. It will help you relax as it blends well with the surrounding. You can add more intricate decorations by using navy blue on your walls. Porcelain accents will go great with navy blue.
5. COOL GREY
If you want a calm, neutral color, various shades of grey are great choices for you. This cool color is perfect for bathrooms of all sizes. Its neutrality is easy on the eyes and doesn't make the space too bright compared to stark white.
Cool grey tones on your walls are great for a minimalistic approach to interior design. In addition to this, it gives your bathroom a clean and more mature atmosphere. Pair it with minimalistic decorations and accents of black and gold.
6. SOPHISTICATED BEIGE
If you want a more conservative color that still brings warmth to your bathroom, beige is for you. Paint it on your bathroom walls to create a sophisticated atmosphere or use beige-colored tiles. The touch of warm tone on crisp white creates a clean and light atmosphere.
What's great about this color is that you can add wood accents to your bathroom. Rustic interior design and decorations are well-desired especially for bathrooms because it gives a warm, cozy vibe to such a personal space.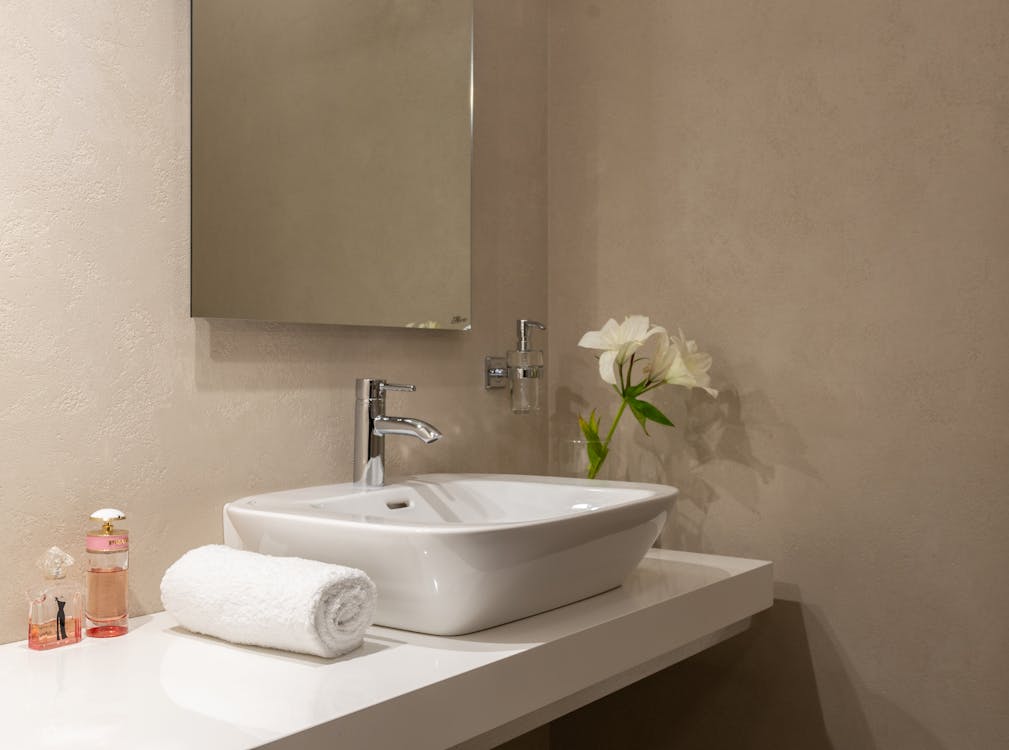 7. CHIC CORAL
You don't have to be conservative when choosing colors for your bathroom walls. You can always go for brighter, chic colors like coral or pale pink. They bring feminine touches to your bathroom while also improving the atmosphere, making it brighter and energizing.
Chic coral can give your bathroom that pop of unique color while still creating a neutral background. It is also soft on the eyes, without grabbing too much attention. This color can also create that classy atmosphere without making it too old. Pair it with gold accents and decorations for a more sophisticated feel.
8. NEUTRAL BROWN
Neutral brown is a great choice not only for rustic themes! There are various shades of brown and this warm color fits well with various themes. You can go for minimalistic themes with lighter shades such as soft tans. For rustic themes, deeper tones of neutral brown is great.
You can also create a classy interior design by pairing brown with gold and black accent. For a more relaxing atmosphere, go for decorations that give your bathroom a spa-like atmosphere. But what's great about neutral brown is that you can pair it with almost any color and they will complement as long as the underlying hue is either cool blue or warm yellow.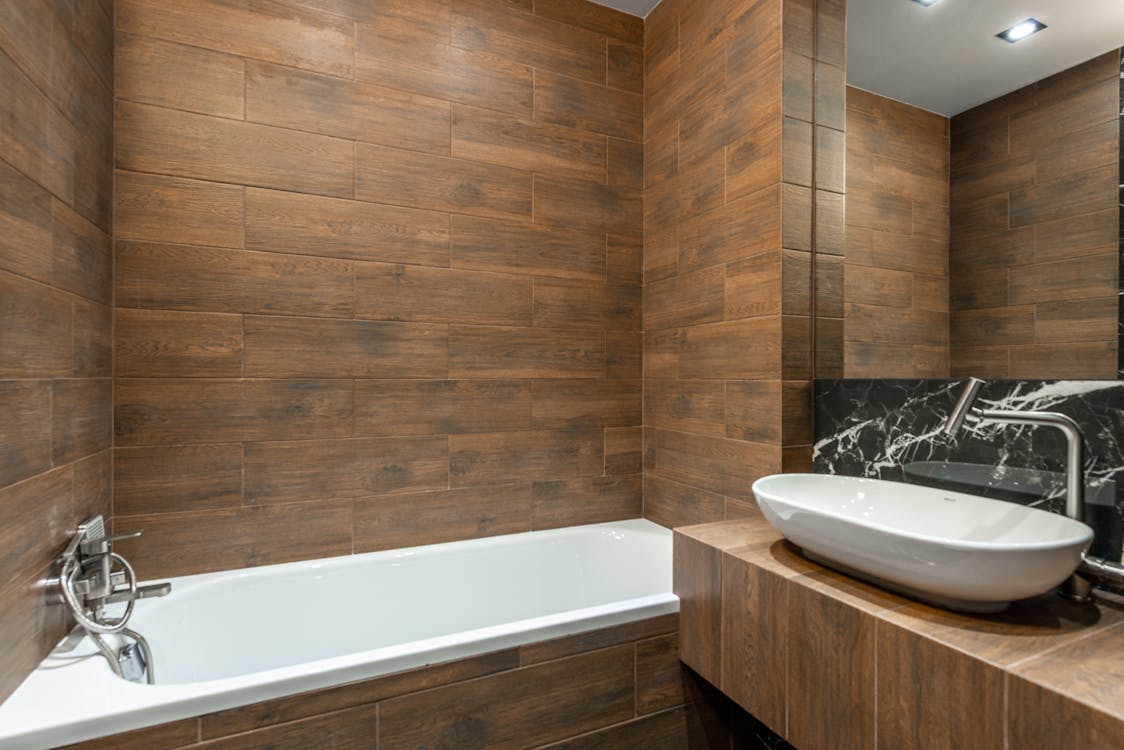 9. BRIGHT LIGHT YELLOW
Yellow is an energizing color that blends well with the background. It creates a light, chic atmosphere without making it too overpowering. You can choose the subtlety of this color by changing its intensity. A mellow, lighter shade of yellow is great for sophisticated interior design.
To bring uniqueness to the theme, you can intensify its shade for a brighter, more intense touch. It is great for country vibes or for Mediterranean themes that are used in luxury real estate like Brittany homes.
10. WHIMSICAL PURPLE
If you want a more whimsical feel to your bathroom, go for purple! Choose from its many shades, from deep mauve, sophisticated lilac, or the unique Pantone color of the year, Very Peri. Purple makes your bathroom wall look fancy without making them too gaudy.
The various shades of purple also pairs can go from fun and bright to classy and elegant. Pair them with your choice of decoration to achieve the interior design you have in mind.
What's great about designing your bathroom is that you can personalize it all you want. Because it is an intimate space, you can have full control of what it is going to look like. Elite sellers and property consultants like Brittany Salesforce are going to take your preferences into consideration to help you find your dream home that suits your interior design preferences. Whether it's a world class theme or a unique design that you can call yours, you'll never go wrong with your choice of color for bathroom walls.
Read Next: Grow Healthy Plants Through Composting
Read Next: Most Expensive Antiques To Have for your Home
Read Next: Rooms in a Mansion You May Not Be Aware Of
Read Next: Georgia Club as Highly Commended Best Premium House of 2018
Read Next: How to Bring Mindfulness into the Workplace