BLOGS
Bathroom Remodeling Ideas For Your Luxury Home
Whether you're closing on a luxury home you can't wait to make your own or wanting to boost the value of the house before selling it to the real estate market and sell, a renovation or remodeling project is almost certainly in your future. Remodeling can be very exciting and stressful at the same time, given all the new and modern trends mix with the classic ideas found on google and inspirations when you search on pinterest. Good thing we're here to help you with that! Here are our favorite bathroom remodeling ideas for your luxury homes!
Monochrome Bathroom
With the growing love for the simplicity of this generation, the use of one color theme in a specific room or a bathroom is surely a hit!
You can have a bathroom that is color-coded to the soothing blues of your favorite beach, or if you are a fan of the party royalty, you can create a pink and purple sanctuary.
For those who are new to monochrome painting, a small space, such as a bathroom, can be an excellent starting point. Because of their small size and clean, monochromatic design, bathrooms are more appealing than living rooms or dining rooms.
Using a single color on the walls, floor, and ceiling can also give the impression that the space is larger than it is. It also draws attention to particular features in a bathroom, such as a bathtub or the bath area.
It is a fine idea especially if you took interest in the luxury homes for sale in Portofino Heights and Vista Alabang.
Minimalism
If you prefer something more straightforward but still elegant in appearance, a minimalism bathroom design is ideal for your luxury home.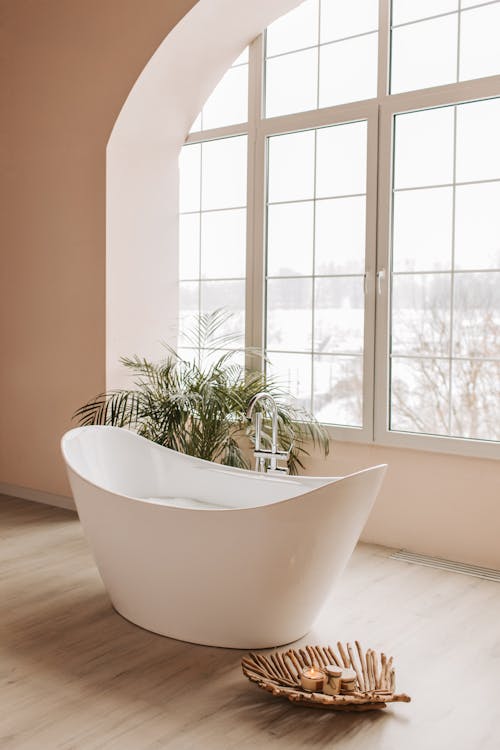 When it comes to styling the bathroom of your luxury home, there are numerous styles to choose from, and determining which one that fits for your home can be difficult. Of course, it should be one that you will treasure for many years to come!
However, while some of the designs you'll see in stores may be visually appealing, they aren't always practical when it comes to real-world application. People who want a functional space but also want to feel refined and luxurious when entering their bathrooms will appreciate minimalism as a design style.A minimalism take on a bathroom will turn a small space into a sleek, contemporary room ideal for luxury relaxation, because minimalism are designed to have everything you need but nothing more.
With a simple wall paint, wood floor, white bath fixtures and a number of dries flowers or indoor plants, you can easily achieve this style!
This style is popular among young adults both international and in the Philippines. It aims to maximize their space as well as not compromising its aesthetic and highlights the beauty of its architecture.
Bathtub with a View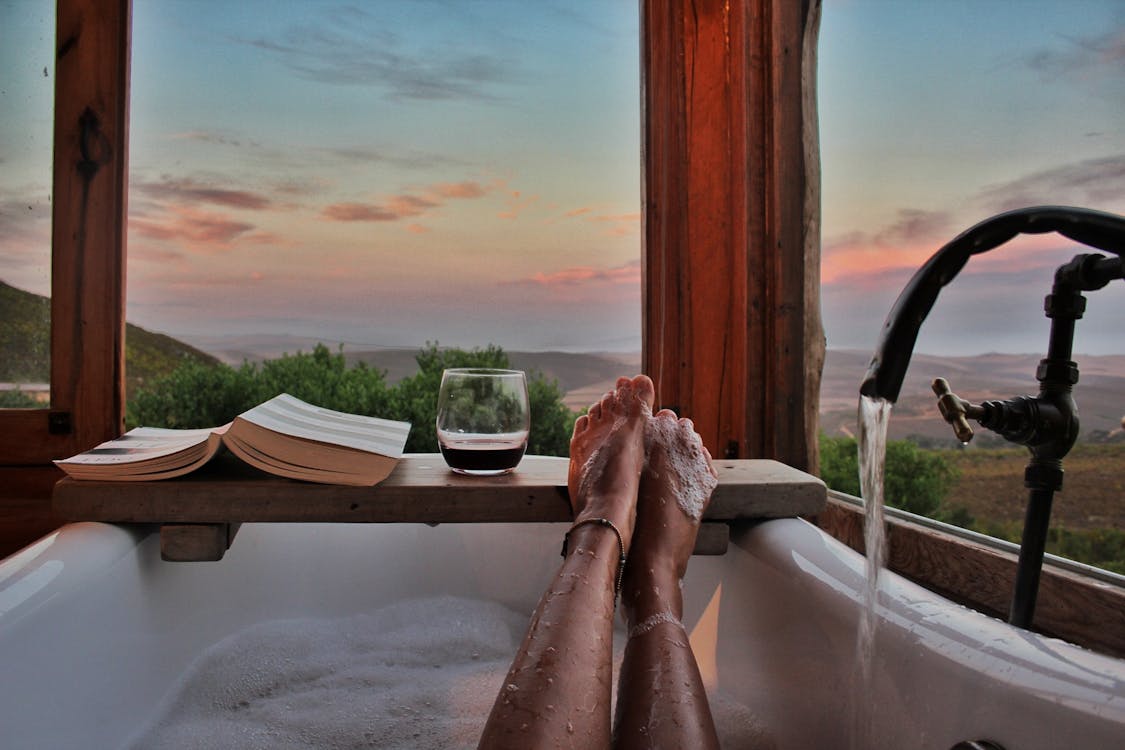 The bathroom serves a purpose other than simply being a place to freshen up. In addition, it is the room in your home that receives the most use. In order to make your bathroom a pleasant space for everyone in your family, it is critical to have the appropriate bathroom design ideas.
Toilet, sink, and shower, as many people believe, are all that is required in a bathroom. The addition of freestanding bathtubs, fireplaces, and heated floors to your bathroom can make it feel more luxurious and relaxing. These features are particularly useful on cold winter mornings when you need to get out of the shower.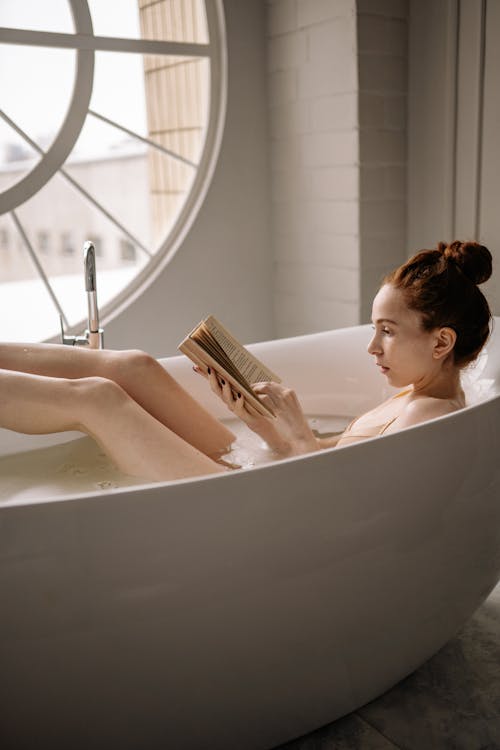 Simply Tiled
If your goal is to mix modern style and a traditional bathroom design, using a creative tile pattern is a recommendation.
Using a single pattern tiles as walls and floors will create a full ambiance of peace and relaxation because it makes the bathroom look symmetrical, and balance.
Using a combination of two different patterns in your bathroom can make it stand out from the crowd. Maintain a sense of cohesiveness in your bathroom by avoiding patterns that are too similar, which would make your bathroom appear cluttered. However, remember that the patterns should be related in some way, as this will create a cohesive look in your bathroom.
This kind of design are usually seen on modern luxury houses in the city, such as Raffaello and Ghiberti at Portofino and Vista Alabang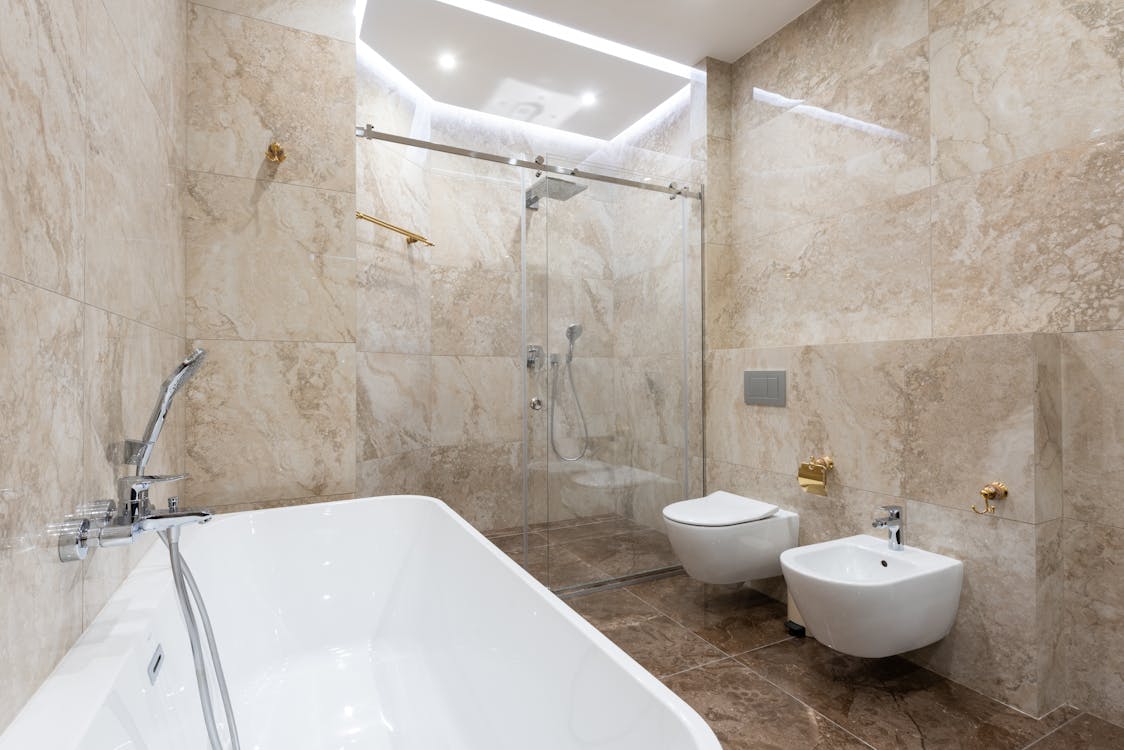 English Lavatory
This design will be perfect for you if you are inspired by the aesthetic of old English structures with a touch of cottage core colors in the background.
For this style, start by painting the walls and floors a neutral earth color and matching it to the sink and faucets as well as the shower heads and bathtub. Then hang several picture frames displaying floral arrangements or a breathtaking view to complete the look.
This design will open up your space and make it feel much more airy, calm, and light. It is particularly popular among fans of the Netflix series Bridgerton!
Black and White
There is nothing more elegant than black and white; use it as a palette for your bathroom remodeling and it will undoubtedly be both elegant and edgy at the same time, depending on your taste.
Because white sinks, bathtubs, and furniture are typically used, it is acceptable to use black for the walls and floors in the bathroom.
This style is most popular among bachelors who want their living space to be masculine, bold, and elegant in appearance.
Grandeur
This one is for you if you are not a fan of modern styles and new fashion trends.
A large focus of this design is placed on the grand and splendid features of the space, such as the lights, mirrors and doors, as well as the faucets and additional furniture.
All of these features must be coordinated in order for them to be visible and contribute to the creation of a royal feel in the bathroom.
Polychromatic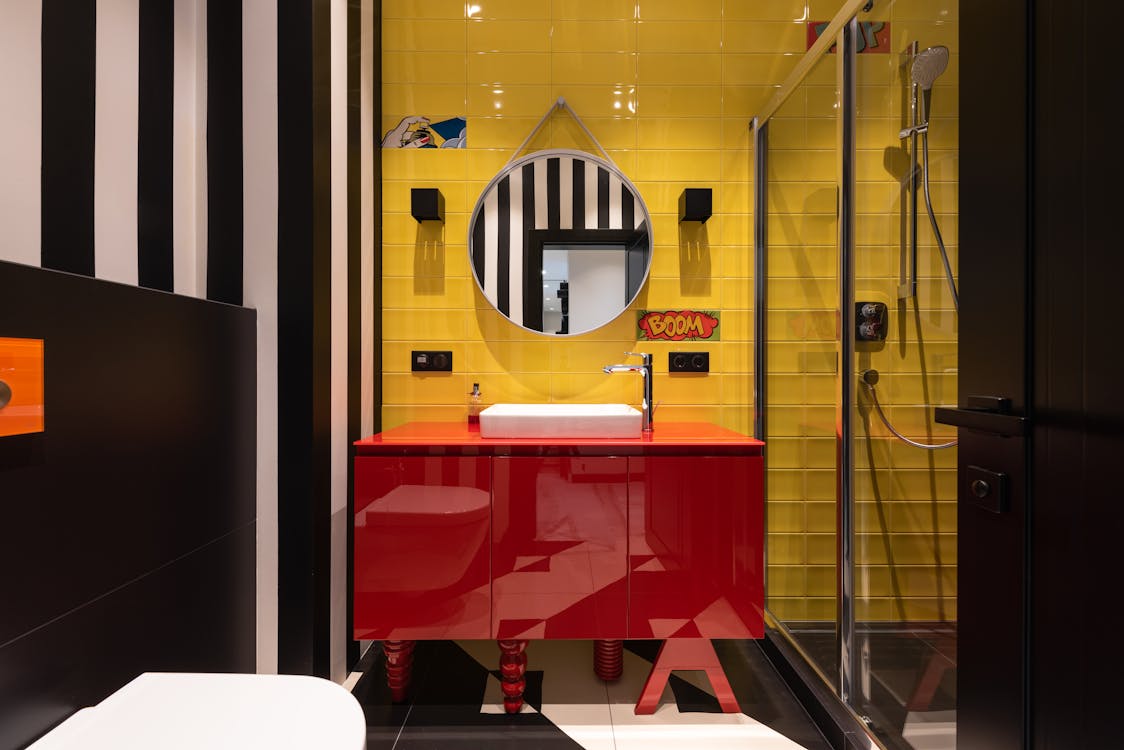 Some people find the use of a single color for an entire room to be boring, while others find it to be too plain and simple; therefore, this style is intended for those who prefer the use of a variety of colors for their sink, floors, and walls.
This design concept is ideal for people who want to express their individuality in their own private space, and it incorporates colors that make a room appear much more vibrant and ecstatic as a result.
These are just some of the most popular bathroom remodeling ideas, and whatever you choose from it, it is surely ideal to your new luxury home in Portofino Heights and Vista Alabang that is inspired with the architecture of beautiful Italy, but is close to the cities of metro and the south!