BLOGS
Lucerne: Your ready dream home in Tagaytay
Lucerne Ready Home is in  the most luxurious community in Tagaytay
Crosswinds Tagaytay is a 100-hectare Swiss-inspired community at the heart of Tagaytay's prime location for residential properties and commercial establishments. Crosswinds offers the most exclusive luxury house and lots. There are numerous types of properties to choose from this luxury pine estate that will undoubtedly fit the lifestyle you deserve. Surrounded by the lush scent of more than 35,000 pine trees, Crosswinds has surely been the most sought-out location in the market by property investors and future home-buyers.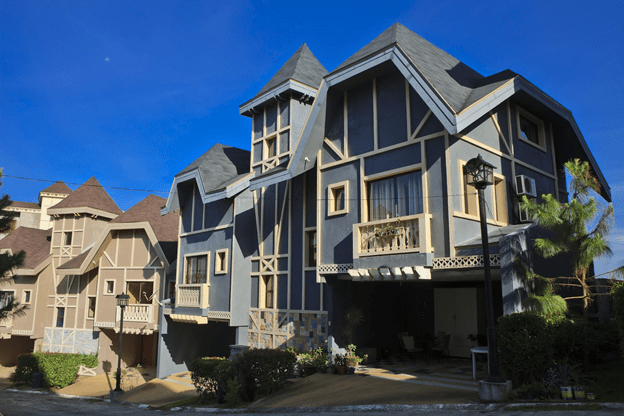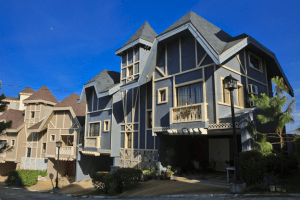 Crosswinds luxury Swiss-inspired homes.
The exclusivity and luxury of Crosswinds Tagaytay are what makes potential investors and home buyers invest in a property. The great amenities, the peaceful ambiance, and the safety and security of the family add great value to properties in Crosswinds Tagaytay. Finding a home in Tagaytay will not only be beneficial for the family but choosing Crosswinds Tagaytay is ultimately a prudent investment in the long run.
Why live in a Lucerne Ready Home
Many city people and visitors from Metro Manila have traditionally made Tagaytay City their preferred leisure destination. With the variety of alternative routes and road accessibility, getting there has never been easier. The travel time to Tagaytay from Manila is now reduced from what used to be a 2-hour drive into just an hour. Moreover, the most sought-out breathtaking views of nature in Tagaytay City are mainly the ambiance and cool weather which you can experience all year round.
Other than its physical characteristics, living in Lucerne is close to fine dining restaurants in Tagaytay. Within the area, you can also find places perfect for group outings. Some frequently asked questions about the condominium is why should we become residents of this property?
The Lucerne Ready home has all the advantages of living in Crosswinds Tagaytay
Accessibility
Various road access such as the South Luzon Expressway (SLEX), Cavite-Laguna Expressway (CALAX), Cavite Express (CAVITEX), Governor's Drive to Pala Pala. It has shortened the travel time from Manila to Crosswinds Tagaytay by approximately 1 hour and 27 minutes. Tagaytay is a well-known holiday getaway and has been known for its booming business establishments and vacation spots. There are a variety of tourist attractions at Crosswinds Tagaytay such as the Taal Lake, Palace in the Sky, People's Park, and most dined at restaurants such as Antonio's, Josephine's, Sonya's Garden.
It has always been the top vacation or holiday destination in the country for its perfect weather and its close proximity to establishments namely Serin and Fora malls, S&R shopping center, the Tagaytay City Market, and restaurants.
Crosswinds Tagaytay also has a stretch of retail brands within its communities with cafes and restaurants such as Cafe Voi La, Ruined Project, and Coffee Project which is recognized as one of the most frequently visited dine-in spots in  Tagaytay City.
For the kids, there are amusement parks close by specifically Picnic Grove, Sky Ranch, and the Enchanted Kingdom that will most certainly be their go-to activity during the weekends.
Luxury living at Crosswinds with the best real estate developers
The developer of this thematic community of Crosswinds Tagaytay is Brittany Corporation. It is the pioneering developer for real estate properties known for its globally inspired thematic luxury homes.
Luxury communities that offer exclusive prime lots, luxury house and lots, as well as townhomes, and condominiums. There are various Brittany projects namely at Sta. Rosa in Laguna, Alabang, Sucat, and Tagaytay. All of Brittany's projects are known for their numerous road accessibility, making Brittany the top developer of luxury properties in the Philippines.
Rest assured that every home developed by Brittany is of the highest quality and will surely meet your expectations and standards when it comes to investing or finding your dream family home. Crosswinds Tagaytay only offers the best properties to clients and investors with exceedingly remarkable panoramic views of the lush hillsides of Tagaytay City. Aside from the high-value appreciation of its properties, to differentiate Crosswinds from other competitors, only Crosswinds' community lays claim to its address in Tagaytay as compared to its direct competitors.
What makes Lucerne Ready Home the luxury home
A luxury home consists not only of the home itself but also of what comes along with investing and owning a property. Crosswinds offer a variety of luxury homes. The most striking ready home that will surely catch every investor and home buyer's attention is Lucerne.
Lucerne Luxury Ready Home
Lucerne is a 3 bedroom single detached luxury swiss-inspired ready home located within the community at Crosswinds Tagaytay. it has 2 carports and 3 toilets and baths. The lot area is a total of 639 sqm and a floor area of 207 sqm. It has a total of 3 floors. the first floor (lower ground floor) in the basement, living room and kitchen on the second floor (upper ground floor), and the 3rd floor which can be turned into a walk-in closet or attic.
Prime location
Throughout the years Tagaytay has become a prime location for real estate which has also proven to be one of the best emerging cities with its still very prevalent rural setting. It has become a city with booming business opportunities, establishments, and most recently, luxury real estate properties.
The Crosswinds' community is a prime location for residential properties as well as commercial establishments. Its location is in close proximity to the Tagaytay proper and business establishments. The travel time to Tagaytay from Manila is now reduced from what used to be a 2-hour drive into just an hour, and getting from one place to another has never been easier.
Throughout the years Tagaytay has evidently proven to be one of the best emerging cities with its booming business opportunities, high-end real estate developments, and its apparent accessibility from across the cities of Metro Manila.
Crosswinds luxury Swiss-inspired resort and community is beyond doubt, the best high-end real estate development in Tagaytay. It is located at the highest peak making it the most exclusive, prime location for its properties.
High appreciation value
Residential properties in Crosswinds Tagaytay have a high appreciation value which increase quarterly on a yearly basis. The return of investment of any property at Crosswinds Tagaytay will surely exceed every expectation of real estate investors. Getting the most out of your property will surely be the most prudent investment when it comes to choosing a residential property or address for your dream home.
Suggested Read: Luxury Living in Tagaytay | Luxury Homes by Brittany Corporation
Swiss-inspired architectural interior and finish
The Crosswinds community's properties were all developed in accordance with the Swiss-inspired themed community. Ready Homes in the Crosswinds community such as Lucerne, was built in line with the Swiss-inspired luxury homes. Finishings of a typical home or property in Crosswinds' Swiss community would have asphalt shingles with roofing insulation, cemented clapboard in the paint finish, and synthetic stoned wall designs.
Crosswinds allows homeowners and investors the freedom to hire private contractors to develop their homes or properties to their own accord whilst taking into account the Swiss-inspired architectural designs of Crosswinds however, a blueprint of the house design is to be submitted first for approval.
Security and exclusivity
In Tagaytay, you can pick from a wide range of residential locations. The Lucerne ready home is located in Crosswinds Tagaytay, a Swiss-inspired neighborhood noted for its high-quality security and exclusivity. The entire Crosswinds community is protected 24 hours a day, seven days a week. You can rest confident that the homeowners' safety and well-being is paramount.
High-end real estate developer
The developer of Crosswinds Tagaytay is Brittany Corporation Properties, the high-end real estate brand of Vistaland and Lifescapes Inc. has been in the industry for more than 40 years, being the leading integrated property developer and largest homebuilder in real estate developments in the Philippines.
Invest in your luxury dream home now!
Invest in a Lucerne-ready home and start living in the most luxurious community in Tagaytay. Standards set by all potential investors and homebuyers are met exceedingly, start living the lifestyle you deserve, and inquire now.
Schedule with a Corporate Sales Associate at Crosswinds Tagaytay for a site tripping of Lucerne ready home and a complete tour of the luxury pine estate of your future home.
ALSO READ: Chatelard: Your Luxury Home Ready for Move-In at Crosswinds Tagaytay
Invest in a ready-to-move-in Lucerne property and begin living in Tagaytay's most opulent neighborhood. All potential investors' and homebuyers' expectations are exceeded; start enjoying the life you deserve by inquiring immediately.
Schedule with a Corporate Sales Associate at Crosswinds Tagaytay for a site tripping of Lucerne ready home and a complete tour of the luxury pine estate of your future home. For further details and inquiries regarding Crosswinds Tagaytay Properties visit Crosswinds Tagaytay on Facebook or visit Crosswinds at the Brittany Corporation Properties website.